Axios Media Trends
November 22, 2022
Today's Media Trends is 1,808 words, a 7-minute read. Tell your friends to follow along by signing up.
🏈 ⚽️ Situational awareness: Fox Sports is heading into the Thanksgiving weekend with a once-in-a-lifetime quadruple header, starting with Thanksgiving Day football, followed by the World Cup headlined by U.S. vs. England on Friday, the undefeated(s) Ohio State vs. Michigan on Saturday, and the NFL on Sunday.
The company expects roughly 120 million people to tune into its sports coverage across FOX and FS1 this weekend, a spokesperson told Axios.
1 big thing: Iger moves fast
Bob Iger is wasting no time bending Disney back to his vision, announcing less than a day after he had been renamed the company's CEO that he plans to restructure the company "in a way that honors and respects creativity as the heart and soul of who we are."
Why it matters: The move will quickly reverse the biggest organizational change made by Bob Chapek, the former CEO Iger named to succeed him in 2020 whom he then replaced on Sunday.
Catch up quick: Shortly after being named CEO in 2020, Chapek announced a major restructuring of Disney's media and entertainment division to separate content creation from content distribution, taking budgeting decisions away from content creators.
As a part of those changes, Chapek elevated Kareem Daniel, a longtime Disney consumer products executive, to a newly created role where he would oversee all of Disney's content distribution.
Details: Iger said Monday that Daniel would be leaving the company in a memo to employees obtained by Axios.
He said he had tasked some of his top lieutenants "to work together on the design of a new structure that puts more decision-making back in the hands of our creative teams and rationalizes costs."
Be smart: The sudden replacement of Chapek with his revered predecessor represents a shocking ending to a bitter power struggle that's been building between the two executives for the past two years.
Tensions between Iger and Chapek began to grow following a New York Times story published in April 2020 — just two months after Iger stepped down — that the veteran media mogul wanted to reassert control of the company, sources told Axios.
The big picture: The move marks one of the messiest corporate succession failures in recent memory.
The announcement was particularly surprising given Disney's board voted unanimously in June to extend Chapek's contract for another three years.
The bottom line: Iger had 15 years as CEO to groom the right successor. Now that the company's stock is languishing, Disney's board will give him another shot.
2. Exclusive: The Athletic to double coverage of women's sports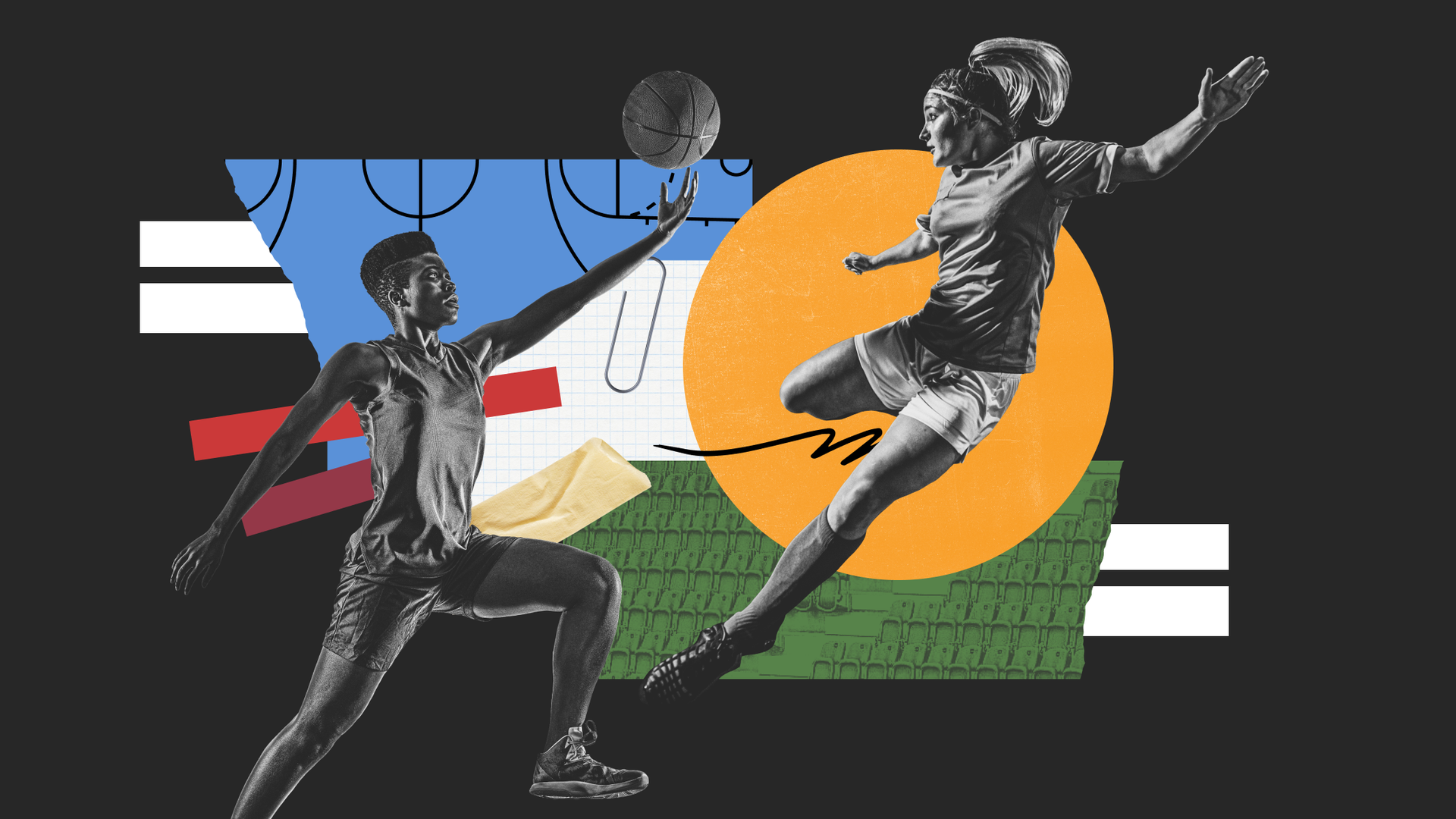 The Athletic plans to double its coverage of professional women's sports through a multiyear partnership with Google, its chief commercial officer Seb Tomich told Axios.
Details: Beginning this week, The Athletic will start to post job openings for a new slate of journalism roles to cover women's sports specifically, with an initial focus on the WNBA.
In addition to written articles, the Google deal will provide support for the expansion of women's sports-focused podcasts and newsletters.
With the partnership, Google will support paid media to drive audiences to The Athletic's women's sports coverage.
In the future, the company is also eyeing expansion into other women's sports verticals, like golf, tennis and hockey.
Over the course of the multiyear partnership, The Athletic is hoping to double the number of articles written about women's sports from around 900 today to about 1,800.
The big picture: The deal represents the latest growth effort for The Athletic under the Times' ownership.
Last week, The Athletic announced that it hired the Washington Post's national editor Steven Ginsberg as its first-ever executive editor. "This is a very big moment for the team," Tomich said.
Editor's note: This story has been changed to remove a reference that reporters will be hired to cover soccer exclusively, per an updated release from the NYT.
3. Scoop: Protocol numbers spelled trouble
Protocol, the tech news website launched by Politico in 2020, generated $4.8 million in 2022, down from $5.4 million in 2021, according to sources familiar with the company's finances.
The company had initially forecast over $13 million in revenue for this year. It made $2.1 million in 2020, the year it launched.
Why it matters: The decision to shutter Protocol last week didn't come as a surprise to some former and current employees, who said it had become clear in recent months that the company was not close to hitting its stated revenue goals.
With roughly 60 staffers employed at the site, Protocol was also losing a significant amount of money.
The company had a plan to become profitable within five years, but sources said growing losses and slowed revenue growth made executives skeptical it would get there.
Politico did not comment.
Between the lines: In company materials obtained by Axios, it was clear that Protocol's ambitious plan to develop an audience would require significant paid resources, with roughly $900,000 earmarked for paid marketing of its suite of tech-adjacent newsletters for 2022.
Reaching top-tier email subscribers could cost the company up to $25 per subscriber, it estimated.
Flashback: Protocol launched at an inopportune time, just weeks before the pandemic-driven shutdowns began in 2020.
An early decision to lay off one-third of its staffers at the onset of the pandemic made it harder for the company to recruit high-level talent, sources told Axios.
The big picture: Protocol's financial troubles seemed more apparent compared to other new publications.
Punchbowl, a digital news company launched by former Politico reporters, generated over $10 million in its first year in business in 2021 with fewer than a dozen employees, Axios reported.
4. Media layoffs spike amid recession fears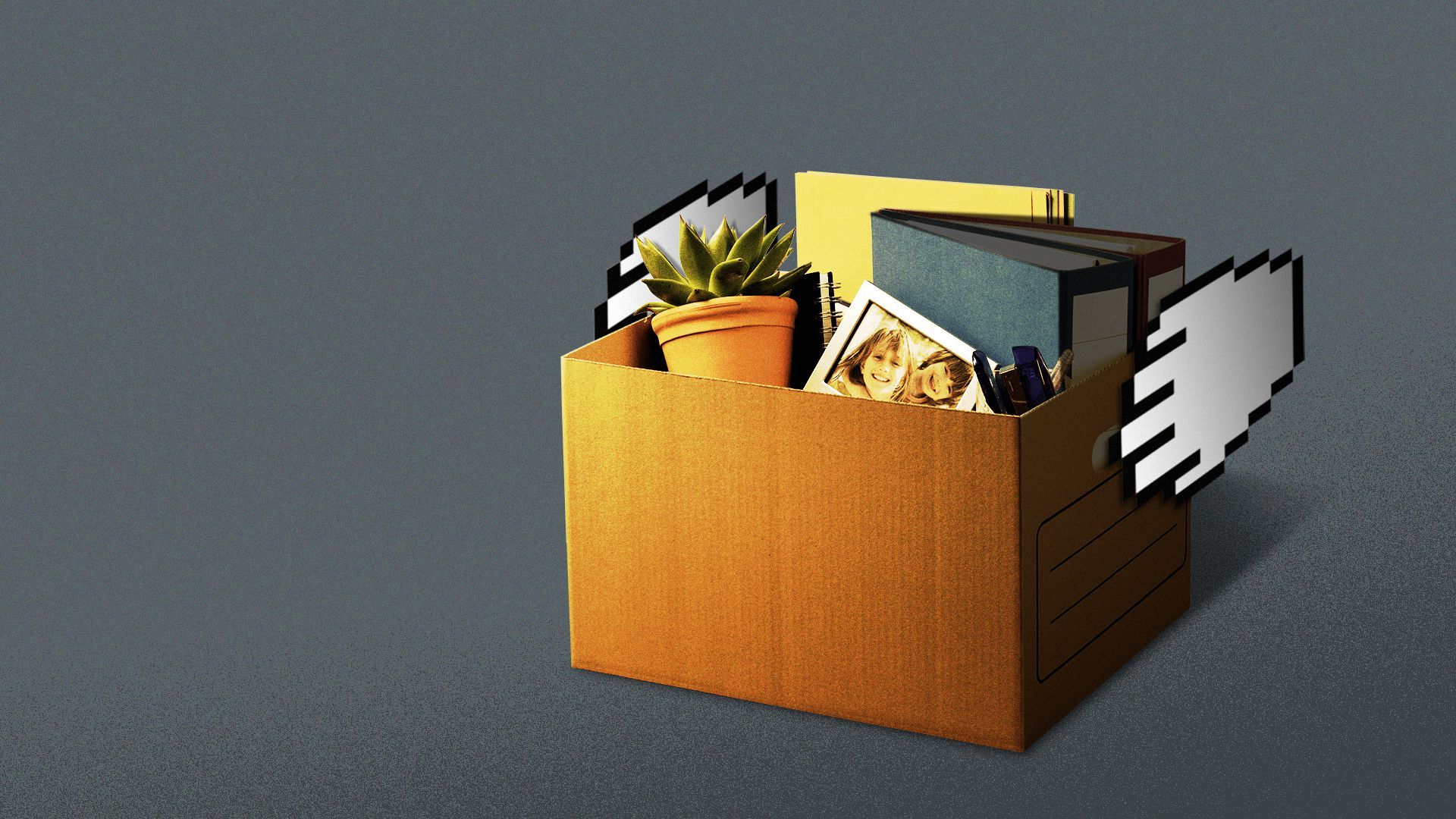 Media companies plan sizable holiday-season layoffs as the ad market shows more signs of a serious slowdown.
Why it matters: For many companies, the challenges are similar to the early onset of the pandemic. But now, fewer government relief programs and resources from Big Tech firms are available.
What's happening: Nearly all of the major entertainment giants are bracing for sweeping layoffs in the next few weeks. Many of those firms have invested enormously in new streaming products that aren't profitable yet.
Between the lines: Digital upstarts are particularly vulnerable to ad slowdowns because contracts for digital ads are easier to pull at the last minute than contracts for TV ads.
Morning Brew plans to lay off 14% of its staff due to advertiser uncertainty, per a memo sent from its CEO to staff last week.
Vice Media CEO Nancy Dubac told staff of plans to cut costs by "up to 15%" following smaller cuts this month.
What's next: Gannett, parent of USA Today, says it is planning another round of layoffs on Dec. 1 and 2, after laying off 400 in August.
5. Puck eyes Washington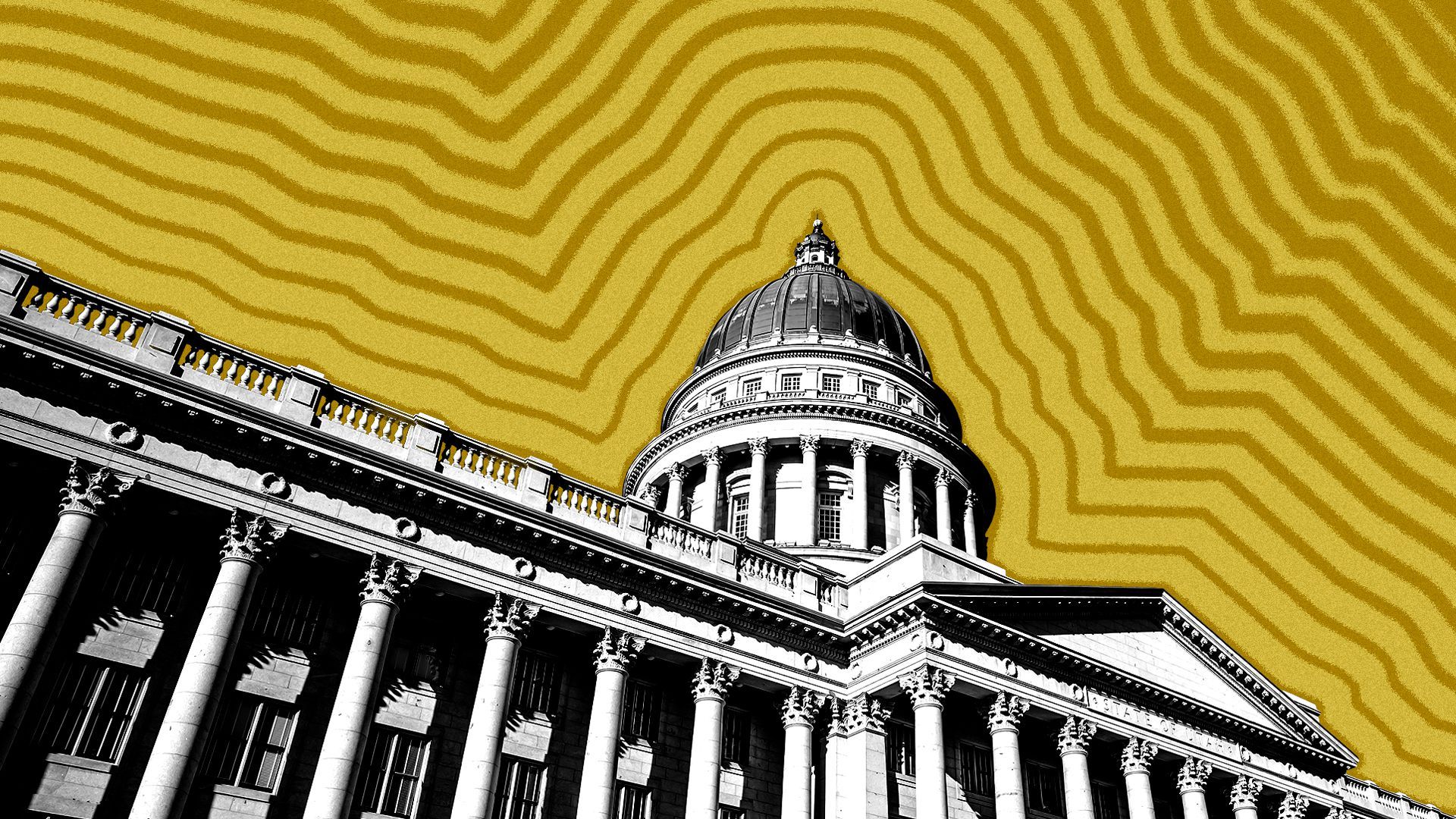 Puck, the subscription newsletter company that launched in 2021, is consolidating its three political newsletters authored by Tina Nguyen, Tara Palmeri and Julia Ioffe to create one unified DC-focused product called "The Best & The Brightest."
Why it matters: The combined newsletter, which will bring together 75,000 free and paid email subscribers across the three lists, will give Puck a competitive product in the D.C. market to sell advocacy and corporate branding ads against.
In recent years, companies like Punchbowl News, Axios and Politico have been able to successfully tap into a growing pool of corporate and political marketing dollars aimed at D.C. policymakers.
In addition to the new email product, the company has hired its first-ever salesperson, Ali Hattamer, to lead ad sales from D.C.
Details: The new product will launch on Jan. 3, in time for the new Congress, said Liz Gough, co-founder and COO of Puck.
The newsletter, which will publish Monday–Thursday, will be sold weekly to one advertiser for roughly six figures, a similar model used already by many D.C.-based publications.
The three newsletter authors will take turns leading the product on different days of the week, and Puck founding partner Peter Hamby, will also contribute.
The big picture: Puck has surpassed 200,000 paid and free newsletter subscribers, co-founder and editor-in-chief Jon Kelly told Axios.
The company surpassed 20,000 paid subscribers, according to a source familiar with the figures.
What's next: Puck plans to close a series B funding round in the next few months, a source said.
6. Twitter's slow burn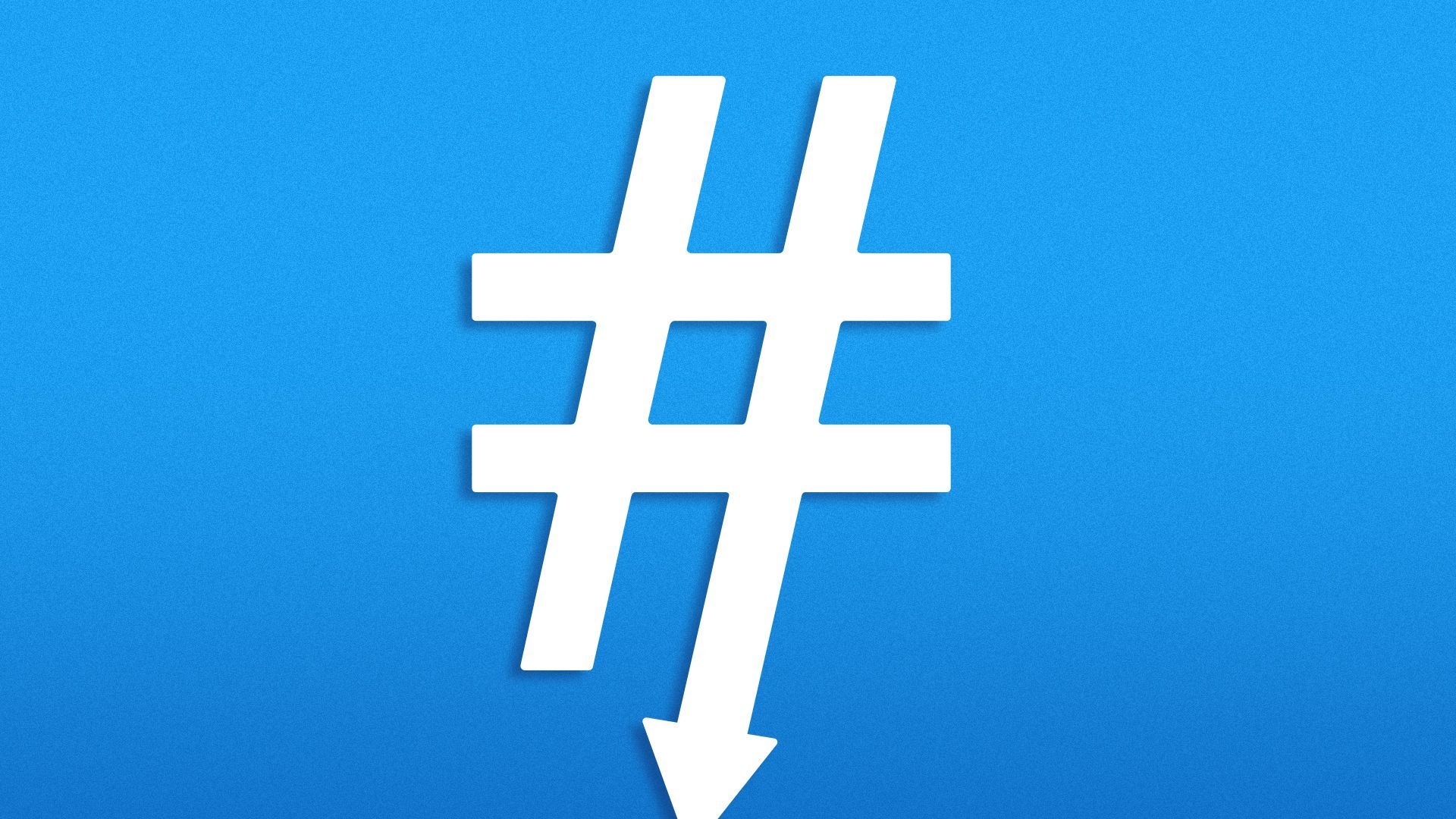 #RIPTwitter and #TwitterDown trended in the U.S. last week, as waves of layoffs and departures led users to fear a sudden crash.
But it's far more likely that the social network will face a rising tide of glitches, delays and decay as small breakdowns pile up.
The breakdowns so far aren't in the core functions of Twitter — posting and reading messages — but around the edges:
Copyright: Twitter's automated copyright takedown system failed, Forbes reported, allowing users to upload chunks of copyrighted movies that remained online for hours before getting taken down.
Hacked accounts: Users reporting hacked accounts say Twitter has been slow to respond with solutions to recoup their profiles.
Security: Some users reported problems trying to generate two-factor authentication codes via SMS text messages.
What we're hearing: One former staffer said Musk's mass layoffs impacted around 90% of the product and engineering "health" team that's responsible for helping content moderators review reports of abuse.
Of the 560 people in that group, around 60 remained last week, the source said. The team was building a system to help Twitter to respond to reports faster.
Reality check: Musk doesn't sound worried. He told staff yesterday no further layoffs are planned. The company now has around 2,700 employees, per The Verge.
What to watch: Tech giants aren't rushing to clone Twitter, Axios' Ina Fried reports.
7. The Daily Wire eyes $200M in revenue
The Daily Wire, a conservative media and entertainment company, says it now has more than 1 million paid subscribers to its streaming service DailyWire+.
Why it matters: The company has been positioning DailyWire+ as a conservative alternative to mainstream entertainment companies, particularly Disney.
By the numbers: The company said in a statement that it's projecting nearly $200 million in revenue by the end of the year.
Daily Wire co-CEO Jeremy Boreing told Axios earlier this year that it brought in $100 million in revenue in 2021.
8. Fact-checking deserts
More than half of all U.S. states do not have active local fact-checking programs, according to a new analysis from the Reporters' Lab at Duke University.
Why it matters: Several of the states without fact-checking initiatives include places with hotly contested political contests, like New Hampshire, Kansas and Ohio.
By the numbers: In total, the study found that there were 46 active local fact-checking projects during this year's midterms across 21 U.S. states and Washington, D.C.
Despite increased challenges around misinformation and voting, that number was down from 51 programs in 2020.