Axios Media Trends
May 03, 2022
Today's Media Trends is 1,500 words, a 6-minute read. Sign up here.
📅 Thursday at 2:30pm ET: Join Axios Pro's Tim Baysinger for a live discussion with NBCUniversal's Linda Yaccarino. Register here. 
⚖️ Viral bombshell: Overnight, Politico's SCOTUS scoop has gained more social interactions than some of the biggest stories in the past year, including the leaked McCarthy tapes and the Pandora Papers, per NewsWhip data.
1 big thing ... Scoop: Massive cuts at Lee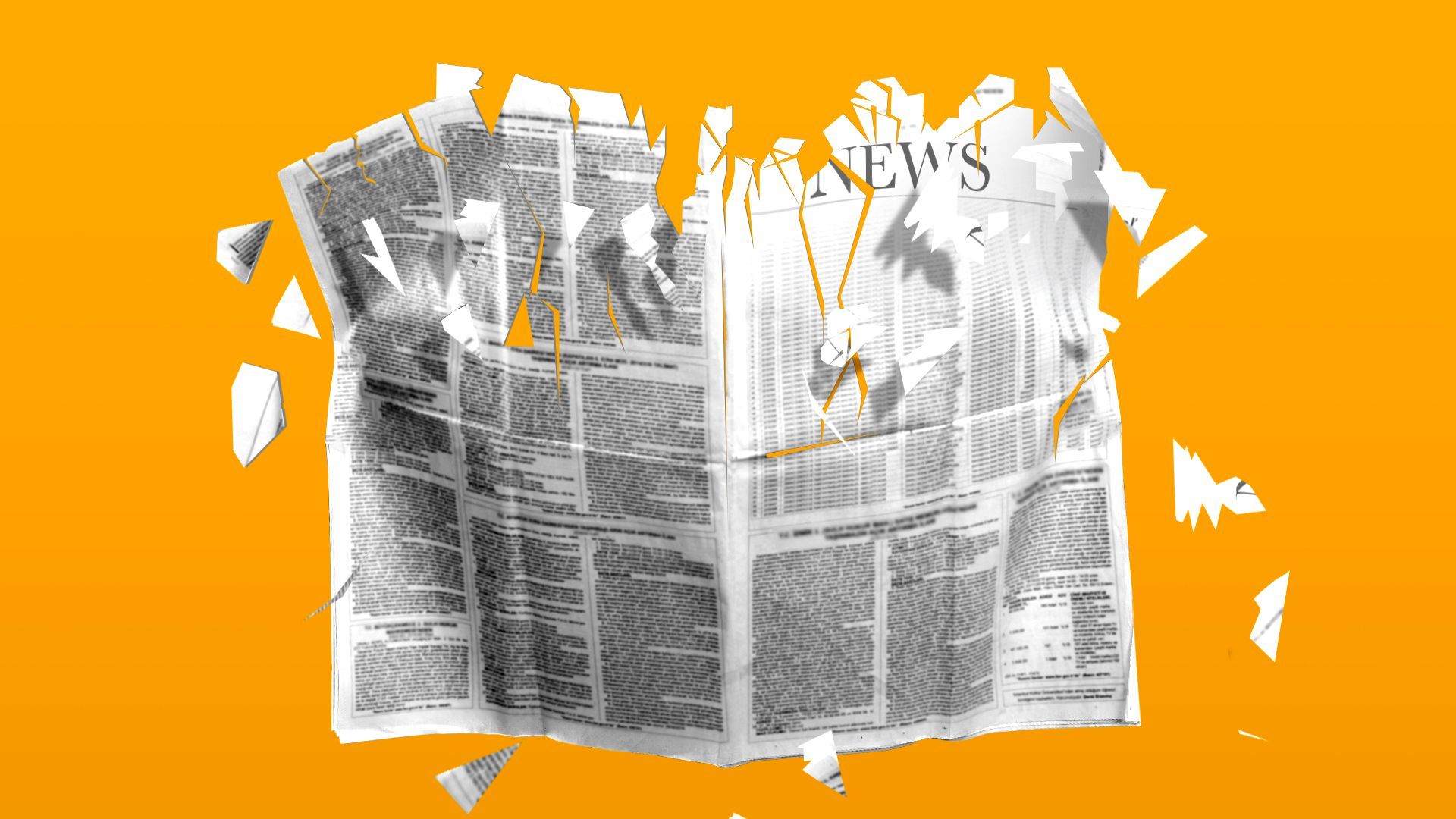 Lee Enterprises has been quietly laying off dozens of employees across its local papers and at the corporate level as it continues to cut costs following the unsolicited takeover bid from hedge fund Alden Global Capital, sources tell Axios.
Why it matters: With these drastic and ongoing cuts, journalists are left to wonder whether a hedge fund takeover could have been better than staying independent, Axios' Kerry Flynn and I write.
By the numbers: One source said more than 400 roles are expected to be cut in total this year across at least 19 Lee-owned local papers and corporate functions.
The cuts could represent as much as 10% of Lee's total staff being reduced. On Sept. 26, 2021, Lee said it had approximately 4,793 full-time equivalent employees, with 805 in unions.
A spokesperson for Lee didn't deny the cuts in response to an email asking about the scale.
"As Lee Enterprises continues to transition from a print-centric to a digital-first business, we need to make job reductions to better align staffing with our long-term strategy," the spokesperson said in an email to Axios.
"These reductions are specifically tied to our legacy print business and in areas where we can become more efficient through business transformation."
Be smart: The spokesperson added that there are "no layoffs of reporters or photographers at this time," but as Axios has reported, editors and other editorial staffers haven't been immune to cuts.
Details: Lee began laying off dozens of employees in the past two weeks affecting publishers, human resources professionals, IT professionals, and people in print production and advertising, multiple sources familiar with the cuts tell Axios.
Employees and ex-employees describe the situation as "dark." Sources describe scenarios where they are laid off, only to have their same role reposted online for less money.
"The frustration for me as an employee is that they don't announce the cuts. They make management explain what's left behind," Katherine Knott, the unit chair for the Blue Ridge NewsGuild, told Axios.
2. Quartz sold for less than $10 million
Quartz, the global business news site founded a decade ago as a part of the Atlantic Media Company, sold last week in a cash deal to G/O Media for less than $10 million, a source familiar with the deal told Axios.
By the numbers: The site sold at a roughly 1x multiple of revenue, which was reported by the New York Times as $11.1 million for 2021.
Quartz lost $6.9 million last year, per the Times, and it wasn't planning to become profitable until 2023.
Why it matters: Quartz was once billed as the future of journalism, experimenting with innovative formats and new technologies as a way to drive engagement and community around high-profile business news.
Its business survival story shows how difficult it's been for digital news startups to thrive in an era of relentless digital disruption.
Catch up quick: Quartz sold to Uzabase, a Japanese business data and news firm, in 2018, after its inception at Atlantic Media, for a reported $86 million.
In 2020, management bought the company back, with plans to reinvest. Quartz CEO Zach Seward said last week management "sought to raise money and remain on our own," but the sale "became the very best path for Quartz" and its employees.
What's next: Seward said there will be no layoffs connected to the sale.
All current employees who join G/O Media will be eligible for deal bonuses from the proceeds of the sale, totaling more than $1 million.
What to watch: Following a bust in the SPAC market, some digital media giants are looking to sell privately.
3. Decrypt splits from parent, raises $10M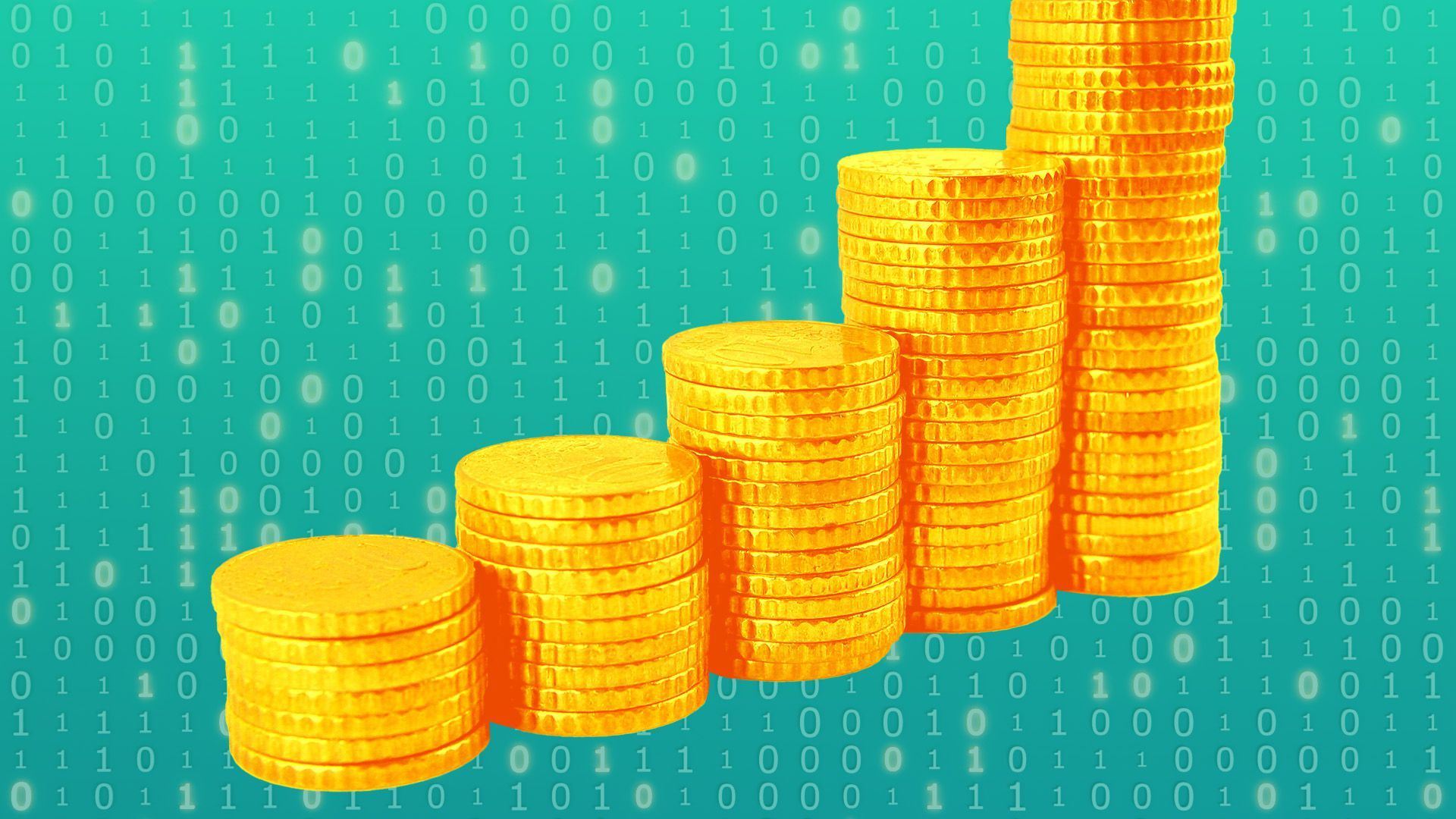 Decrypt, a media company that focuses on covering cryptocurrency and web3, has spun out from its parent company after raising a $10 million series A round at a $50 million post-money valuation, executives tell Axios.
Why it matters: The spin-out from ConsenSys Mesh — a blockchain incubator — allows Decrypt to be fully independent.
Details: There is no lead investor in the round. The new capital comes from an array of over a dozen venture capital firms, DAOs, web3 organizations and angel investors in an effort to bolster Decrypt's independence from one controlling entity.
The funding structure "shows we are a true Web3 organization," said Daniel Roberts, editor-in-chief at Decrypt.
By the numbers: The company made around $1 million in revenue last year and is expecting that to grow meaningfully this year, forecasting a possible bump to $5 million, said Alanna Roazzi-Laforet, publisher & CRO at Decrypt.
4. Cuts coming for The Recount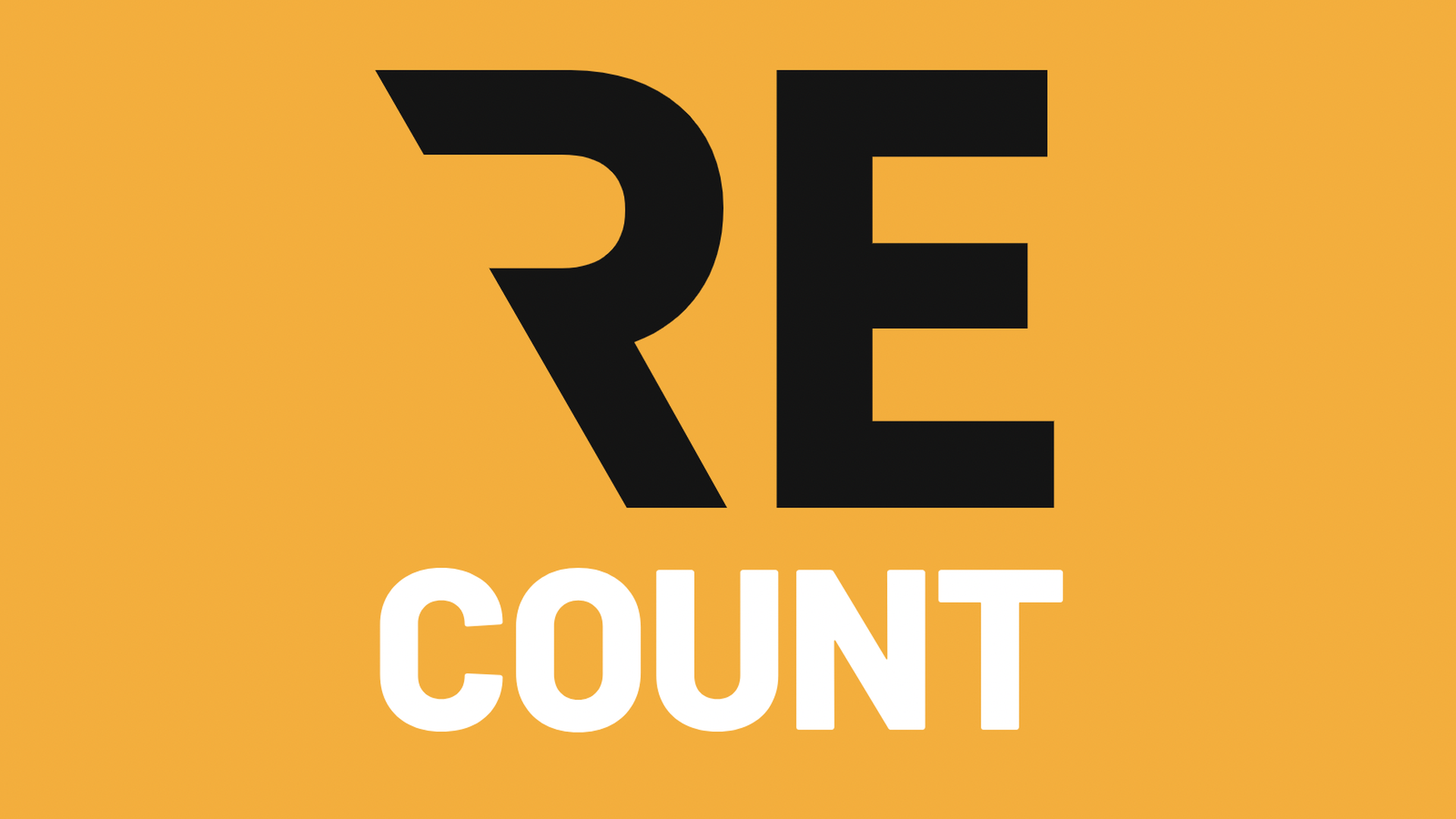 The Recount is planning to restructure its business, sources tell Axios. Staff cuts are expected in the next few weeks. Its chief content officer Ryan Kadro has exited the company.
Why it matters: The 3-year-old video news startup was planning to raise money in the near future.
Details: The announcement about Kadro's departure was made at an all-staff meeting on Friday, two sources tell Axios.
Sources say he and the board have mutually agreed to part ways, effective immediately.
The Recount founders, veteran journalists John Battelle and John Heilemann, wanted Kadro to commit to staying past the fundraising period.
Roughly 75 people work at the company.
The big picture: The Recount launched in 2019 to focus on short-form political video across streaming and social media.
5. Attention economy slowdown
After two years of unprecedented growth in social media and streaming, a post-pandemic reality is beginning to set in.
Why it matters: Huge revenue gains during COVID inspired media and tech titans to take big bets. As growth stalls, Wall Street wants them to pivot from promise to profit.
Meta CEO Mark Zuckerberg on Wednesday told investors that given current growth levels, "we are now planning to slow the pace of some of our investments."
Spotify's stock sank to an all-time low last week after missing Wall Street estimates on paid user growth.
The big picture: Slowed growth coming out of the pandemic, in conjunction with wider macroeconomic factors like inflation and the war in Ukraine, is forcing the biggest companies in media, tech and entertainment to temper expectations.
Netflix executives are vowing to impose more "financial discipline" in response to a massive sell-off last week, per the Wall Street Journal.
Warner Bros. Discovery CEO David Zaslav told investors last week, "We will not overspend to drive global subscriber growth."
6. Journalism "under digital siege"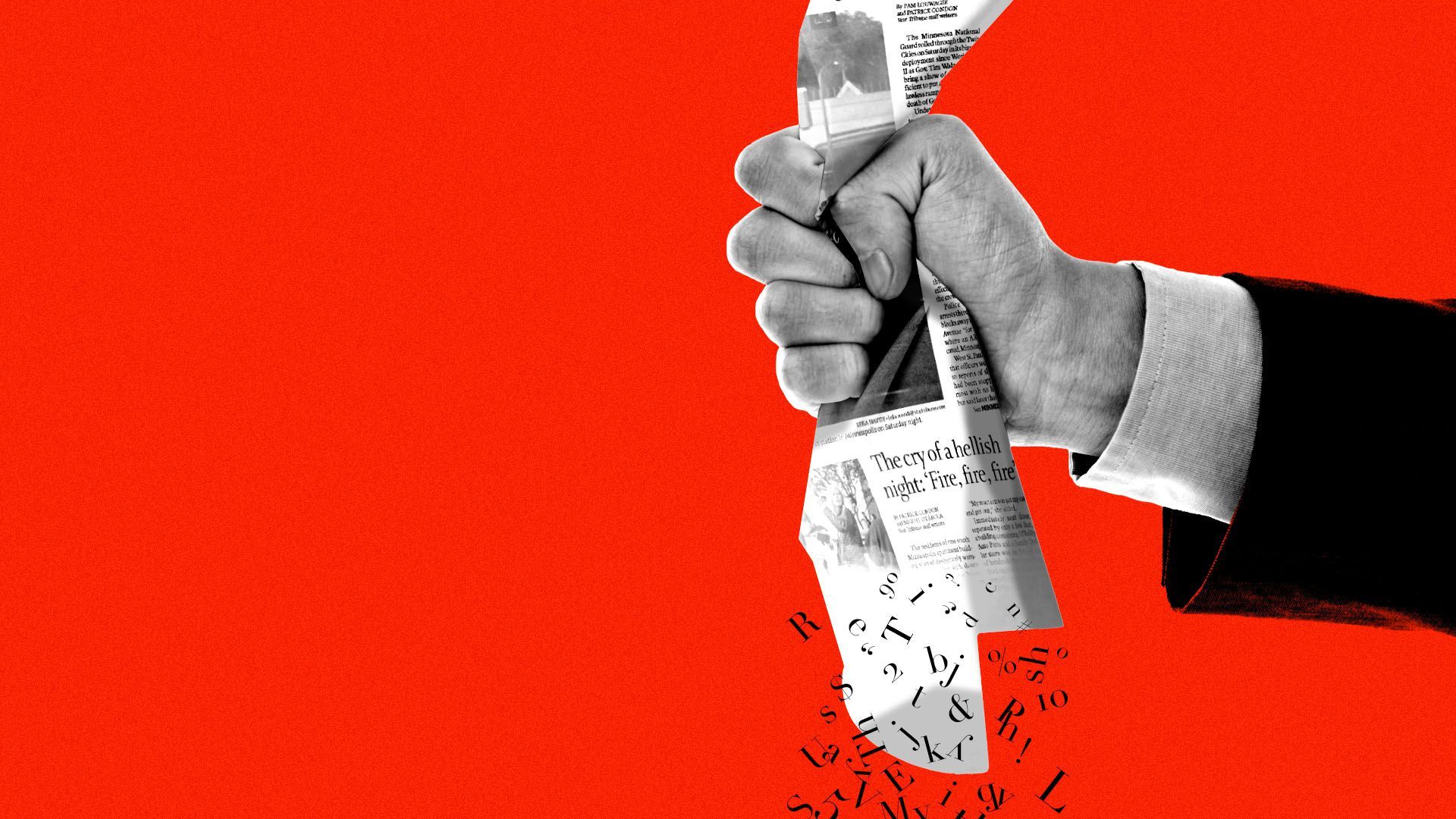 The war in Ukraine and the unprecedented number of journalists killed in Mexico this year serve as a stark reminder on this year's World Press Freedom Day that journalists around the world are facing an extraordinary level of threats.
18 journalists have died covering the war in Ukraine.
9 journalists have been murdered this year in Mexico, a record high.
Driving the news: The theme for this year's World Press Freedom Day, which occurs annually on May 3, is "Journalism Under Digital Siege."
The day is meant to highlight the growing risks journalists face online, including digital surveillance, online threats and harassment, or laws meant to stifle digital reporting.
What to watch: A growing challenge for press freedom is the lack of punishment for crimes against journalists.
The latest UNESCO report on journalism safety finds no significant improvement in this arena in the past five years. Nearly 9 in 10 cases of killings "remain unresolved," it notes.
7. 1 🍿 thing: New box office normal
A post-pandemic reality is settling in for the movie industry: Streaming releases are here to stay and the theatrical window has permanently shrunk, even as blockbuster films try to reignite the box office.
Why it matters: Theaters have more to lose in Hollywood's new status quo.
The box office may have scored a few big hits this year, but it's still down 45% compared to 2019, Axios' Tim Baysinger and I write.
Driving the news: Theater owners and studios gathered in Las Vegas last week at the annual CinemaCon festival to discuss the new titles and trends in moviegoing for 2022. Some of the big takeaways:
Windows are shrinking, but not dead.
Piracy is a bigger problem.
Heroes still conquer.
What's next: The Memorial Day weekend box office is typically a bellwether for the summer's theatrical performance.
This year, Paramount Pictures' "Top Gun: Maverick" sequel and Disney's "Bob's Burgers" movie debut are two of the top movies to watch.
Editor's note: Item 6 was corrected to reflect that there is a lack of punishment for crimes against journalists (not a lack of impunity).