Axios Media Trends
May 25, 2021
Today's Media Trends is 1,476 words, a 6-minute read. Sign up here.
At 12:30 p.m. ET today, please join Axios' Russell Contreras and Hope King for a Hard Truths event on criminal justice reform, with Rep. Karen Bass and The Ladies of Hope Ministries founder Topeka K. Sam. Sign up here.
1 big thing: The New York Times in talks to buy The Athletic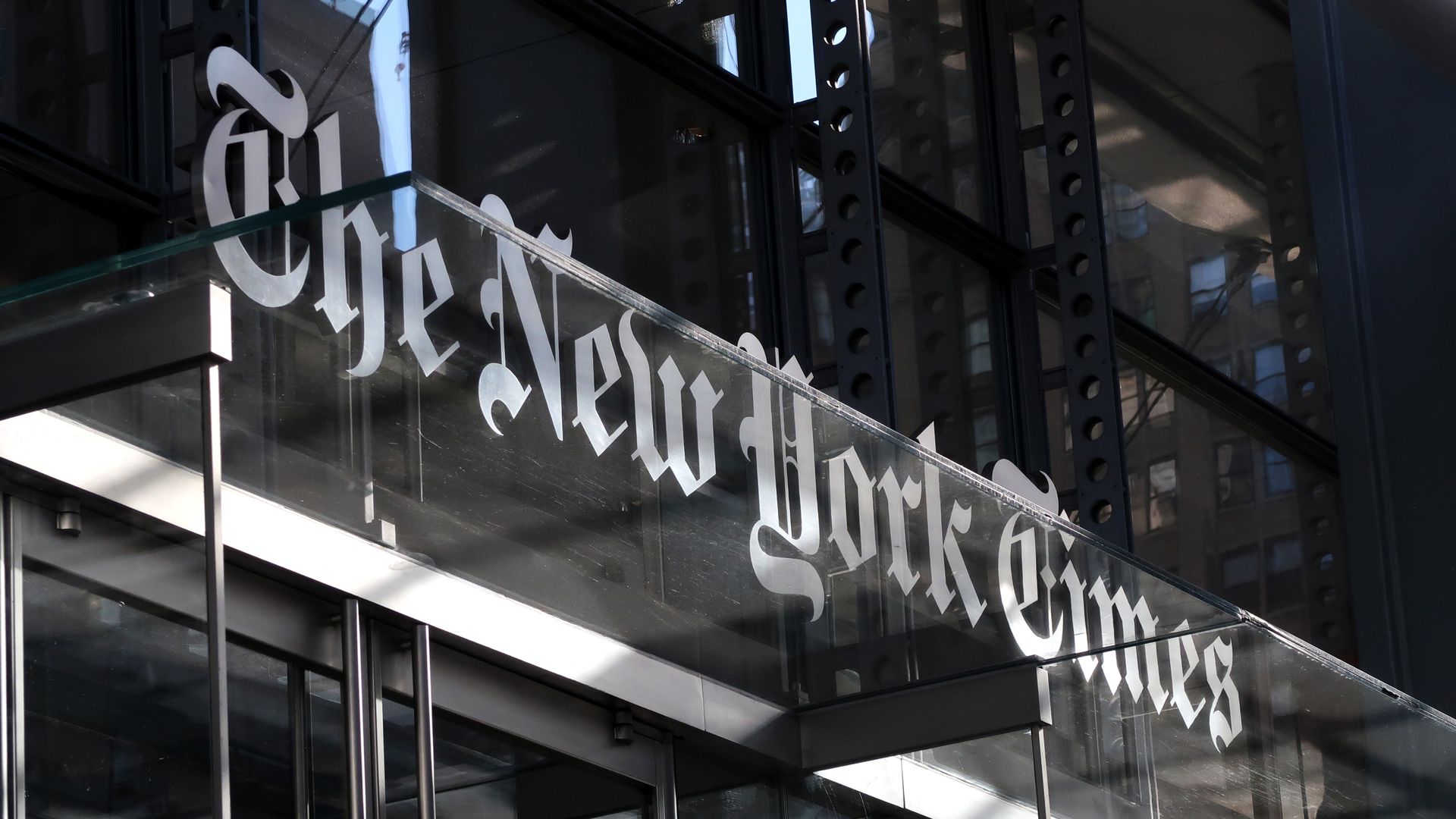 The New York Times is looking into a potential acquisition of The Athletic, three sources familiar with the matter tell Axios.
Driving the news: Sources say The Times approached The Athletic following a report about a potential deal between The Athletic and Axios in March.
The Wall Street Journal reported in May that The Athletic and Axios are no longer in talks for a potential merger via SPAC, and that The Athletic viewed The Times as a better contender for a merger.
The Times has been reaching out to former employees to vet The Athletic's business and culture, sources say.
The Times is eyeing a full acquisition, not a joint venture or strategic partnership.
The Athletic raised $50 million last year in a Series D funding round, just before the pandemic, putting its latest valuation at around $500 million.
By the numbers: Sources say The Athletic has about 1.2 million subscribers, some on discounted rate plans.
The company did around $80 million in revenue last year, sources say, confirming a report from The Wall Street Journal. It isn't profitable.
The Athletic employs about 600 people full-time, including around 400 editorial staffers.
Between the lines: The Times isn't the only company to have had conversations with The Athletic.
Vox Media also had talks with the company about a deal, according to two sources familiar with the matter.
Yes, but: The Times has a mixed track record when it comes to deals.
It bought The Boston Globe for $1.1 billion in 1993, only to sell it for around $70 million in 2013.
The Times bought About.com in 2005 for $410 million in cash, only to sell it to Barry Diller's IAC for about $300 million in cash seven years later.
In 2016, The Times acquired two marketing agencies, HelloSociety and Fake Love. Both have since folded.
It also bought Wirecutter in 2016, reportedly for more than $30 million. That deal is seen as a success.
Its more recent acquisitions of Audm and Serial Productions were much smaller in scope than something like The Athletic.
Our thought bubble: If The Times were to proceed with a purchase of The Athletic, it could do so with stock.
The Times' stock is generally performing at its highest levels since the early 2000s. At $7.11 billion, its market cap is about 14x The Athletic's latest valuation.
Editor's note: This article has been corrected to note that The Athletic has not hired bankers.
BONUS: The Times' subscription strategy
The Athletic deal would help bolster The Times' subscription strategy, especially if it were to one day bundle its existing subscription offerings.
The Times has nearly 8 million total paid subscribers, with nearly 7 million paying for just digital products. It's on pace to meet its goal of 10 million digital subscribers by 2025.
The Times could possibly include The Athletic's sports subscription business as part of a larger subscription bundle.
The Times sells subscriptions around its core news product, games, cooking and audio. It's currently testing subscription offerings for its consumer reviews site, Wirecutter, as well as NYT Kids.
On an earnings call earlier this month, Times CEO Meredith Kopit Levien noted that these types of ancillary subscription products, "combined with the differential value and demand advantages of our core news product ... should enable The Times to become a larger and more profitable business as we scale."
Amid the Biden era, more of the Times' new subscriber growth has been weighted towards non-news products than ever before.
2. Amazon/MGM deal likely to draw antitrust scrutiny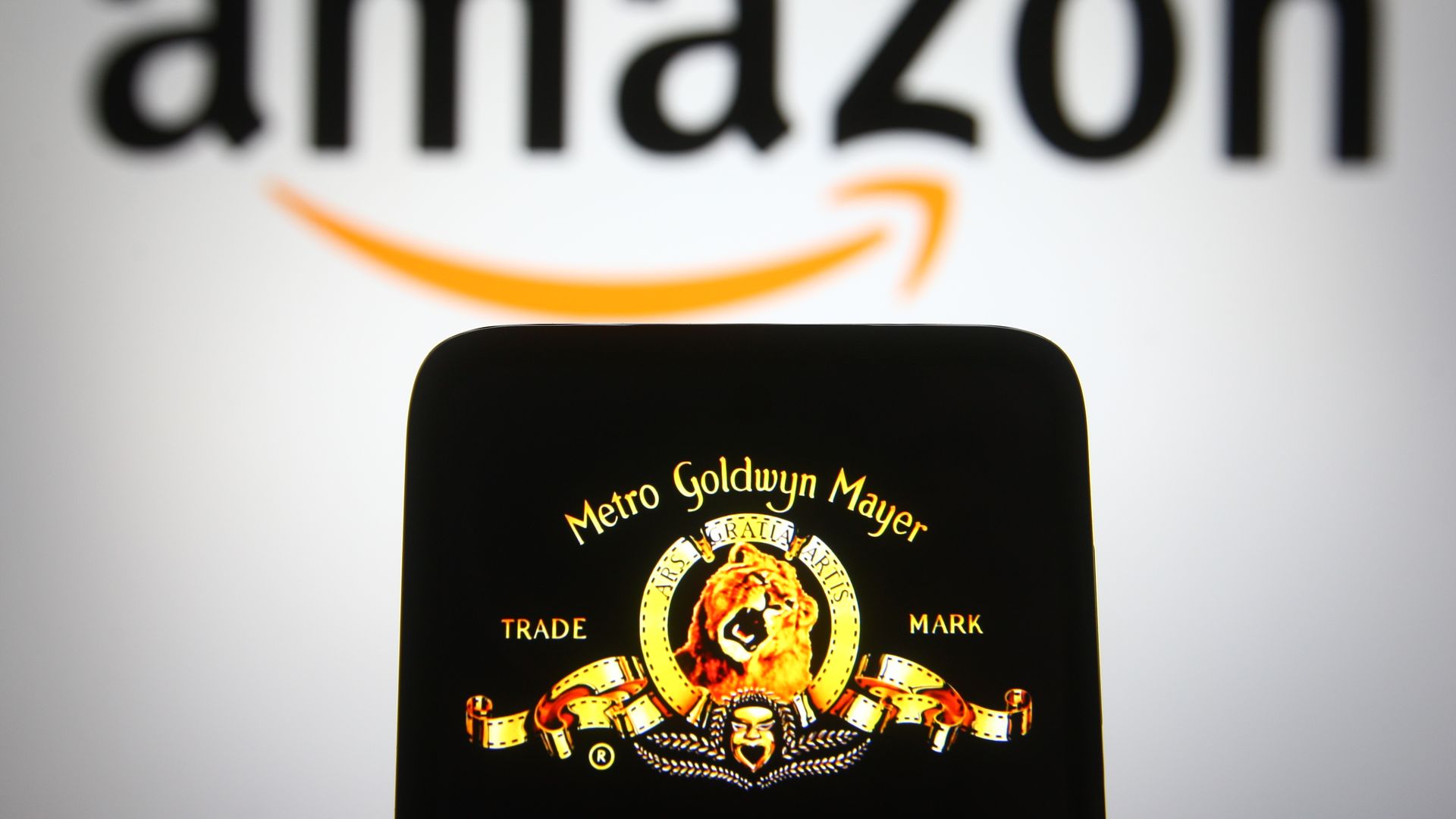 As media and tech companies look for ways to combine and grow their content footprints, regulators are beginning to eye their efforts with skepticism.
The big picture: Big Tech deals "will probably heighten calls for antitrust legislation," says former Justice Department antitrust chief Makan Delrahim.
Driving the news: Amazon is in final talks to acquire MGM Studios for roughly $9 billion including debt, according to The Wall Street Journal.
The deal, which would mark the second-largest acquisition for Amazon, would be a major milestone in the tech sector's push in entertainment.
Lawmakers are already taking aim at the deal.
The Amazon report follows blockbuster news announced last week that AT&T will spin off WarnerMedia to form a new media behemoth with Discovery.
Delrahim argues that the structure of that deal hasn't been fully scrutinized.
"They have 71% of (the newly-formed) company," he notes. "They still have control."
"Are they going to have a sweetheart deal between that and now the combined company? One way to look at it is that AT&T basically gobbled up Discovery as well, and Scripps, since Discovery bought Scripps."
What to watch: The WarnerMedia/Discovery will be the first major media deal to be scrutinized by the Biden administration, adding pressure to the situation.
"We think the deal ultimately gets approved, either by the DOJ or by the courts but there is some risk of rejection," writes Blair Levin, an analyst at New Street Research.
Go deeper: How the DOJ will likely evaluate an Amazon/MGM deal
3. Exclusive: AP and FanDuel team up on sports betting odds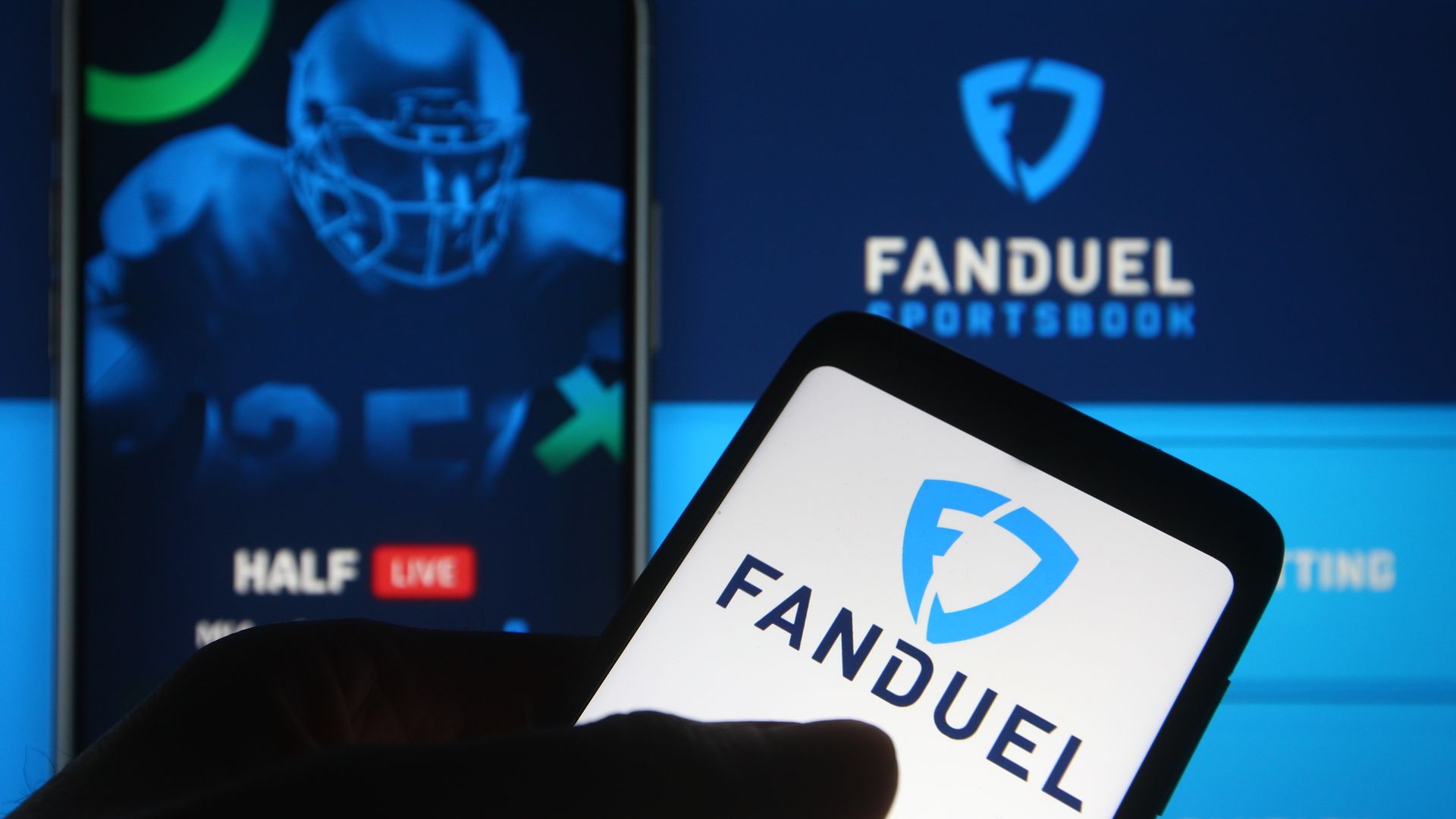 FanDuel and The Associated Press have reached an agreement to make FanDuel the exclusive provider of sports odds across AP's global sports report, executives tell Axios.
Why it matters: While traditional advertising is an effective customer acquisition tool, FanDuel Chief Marketing Officer Mike Raffensperger says "I think the thing where we move the needle is partnerships with media companies."
FanDuel spent more than any other sports book on advertising around online gambling content in Q1 2021, per Nielsen.
Details: Under the terms of the agreement, the AP will include FanDuel sportsbook odds exclusively in its daily sports odds fixtures, game previews, and other sports stories where odds are mentioned.
FanDuel is paying the AP an undisclosed amount to be the AP's exclusive partner.
FanDuel widgets will be integrated across the sports pages of APNews.com. Widgets will distribute select FanDuel content across the AP wire. AP will maintain full editorial control.
The AP will cite FanDuel odds as a single source in its copy when referring to betting odds and will hyperlink out to FanDuel's home page, not to any of its betting pages. The company wants to steer clear from any direct affiliate marketing relationships.
The big picture: Like rival DraftKings, FanDuel is working to become a media and content company alongside being a gaming company, Raffensperger says.
Asked if FanDuel would ever entertain buying up a sports betting media outlet like some of its rivals, Raffensperger said the company "is always in the market of interesting acquisitions."
4. Services push makes Apple a target
Apple's successful long-term effort to generate new revenue from the services that run on top of iPhones and Macs is also carving out new vulnerabilities for the giant — including antitrust charges, lawsuits by developers and new conflicts over privacy and content moderation.
Why it matters: Apple has been relatively unscathed by the criticisms that dog Facebook, Google and Amazon, but the more cash it squeezes out of its App Store and other services, the more of a target it will become, Axios' Ashley Gold, Ina Fried and I write.
Driving the news: Arguments wrapped up Monday in a three-week trial pitting Apple against Fortnite maker Epic Games, which wants to force Apple to open iOS to rival app stores and payment systems.
5. Hedge fund becomes second-largest newspaper owner in U.S.
Shareholders for Tribune Publishing voted to approve a roughly $635 million takeover of its newspaper company by Alden Global Capital, a hedge fund known for cutting journalists at local papers to maximize profits.
As Axios' Dan Primack notes, the vote was anything but straightforward.
Journalists had been pleading with their communities to find a buyer to save the papers.
A last-minute bid from a hotel magnate almost derailed the Alden deal, but ultimately fell apart when the suitor couldn't pull together enough cash to compete with Alden.
Unions representing journalists at many of Tribune's newspapers issued a statement on Friday expressing frustration that the shareholders had "voted to put profit and greed over local news in our country."
The big picture: Local newspapers have struggled to find their footing in the internet era, leading to dramatic consolidation and job cuts.
A third of large-circulation newspapers had layoffs in 2020 due to pandemic, per Pew Research Center.
Hedge firms and private equity companies are increasingly consolidating local titles to cut costs for profit.
6. 1 fun thing: Everyone wants games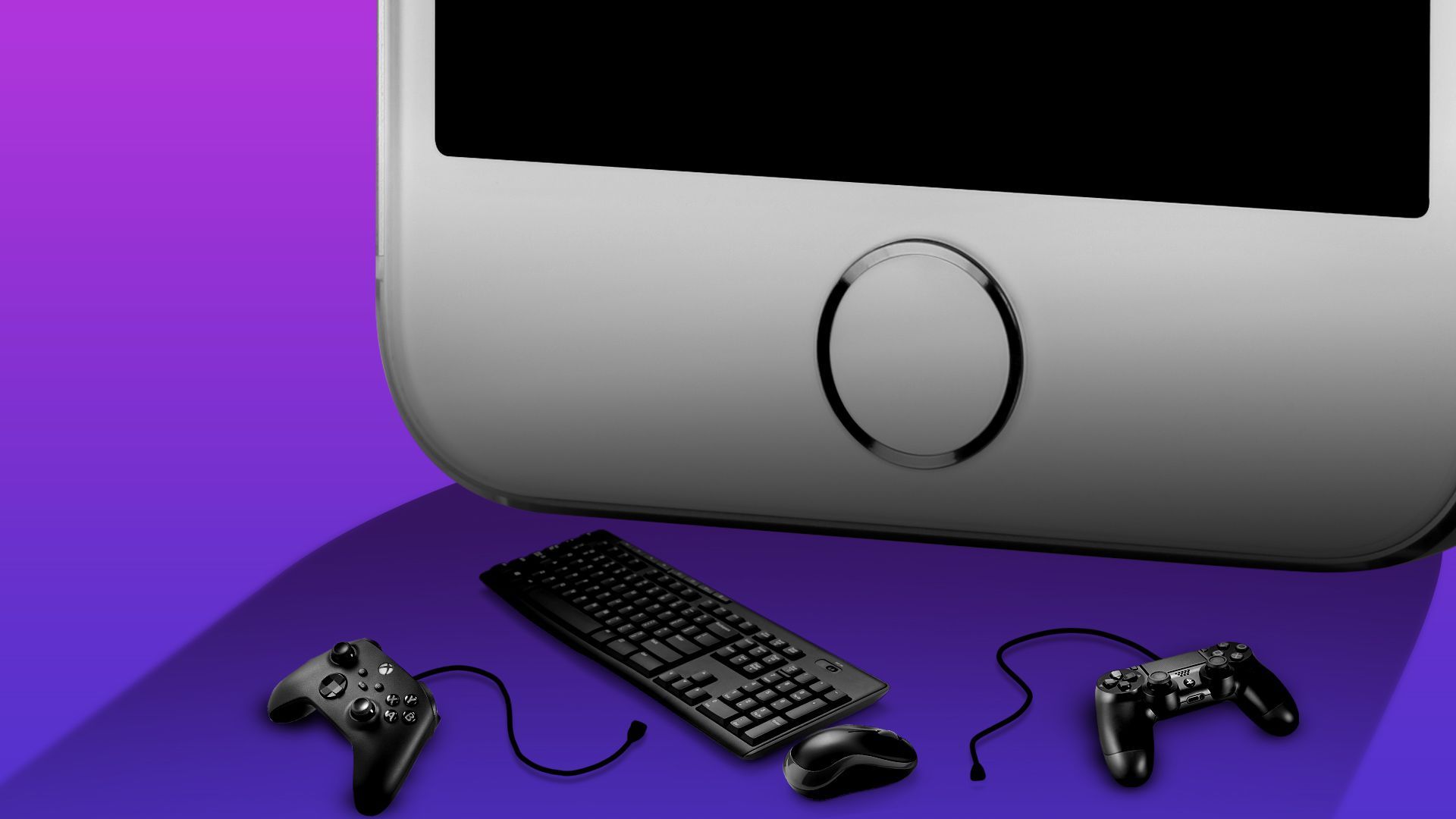 Netflix is planning to get into gaming, possibly with the launch of a suite of downloadable games, as first reported by The Information on Friday and reiterated by sources to Axios gaming reporter Stephen Totilo.
Details: The Netflix offering, two Axios sources say, would consist of a mix of licensed Netflix intellectual property and original work commissioned from independent studios, offered to existing Netflix subscribers.
A source familiar with Netflix's plans tells Axios to "think of it as a smaller Apple Arcade," a reference to Apple's offering of high-quality, ad-free mobile games offered to paying subscribers.
Also in the gaming world ... The 20-year-old Tribeca Film Festival, traditionally held in downtown New York City, will include eight games as official selections this year, Stephen reports.