Thanks for subscribing to Media Trends. Tell friends to follow along by signing up here.
Programming note: Axios will be hosting its second Future of Media event next Monday, June 11th at 6:00 p.m. in downtown Washington DC. I'll interview Facebook's Head of News Partnerships Campbell Brown, Axios Founder & President Roy Schwartz, Ogilvy Managing Director Kathy Baird and more. Email events@axios.com for an invite.
On Rupert Murdoch's radar ... We're hearing UK Minister for Digital, Culture, Media and Sport, Matthew Hancock will make a statement this morning regarding 21st Century Fox's bid for Sky Broadcasting in Europe.
https://www.axios.com/newsletters/axios-media-trends-432a3456-798e-4b74-a99b-181b48a2a370.html?chunk=0#story0
1 big thing: Apple v. Facebook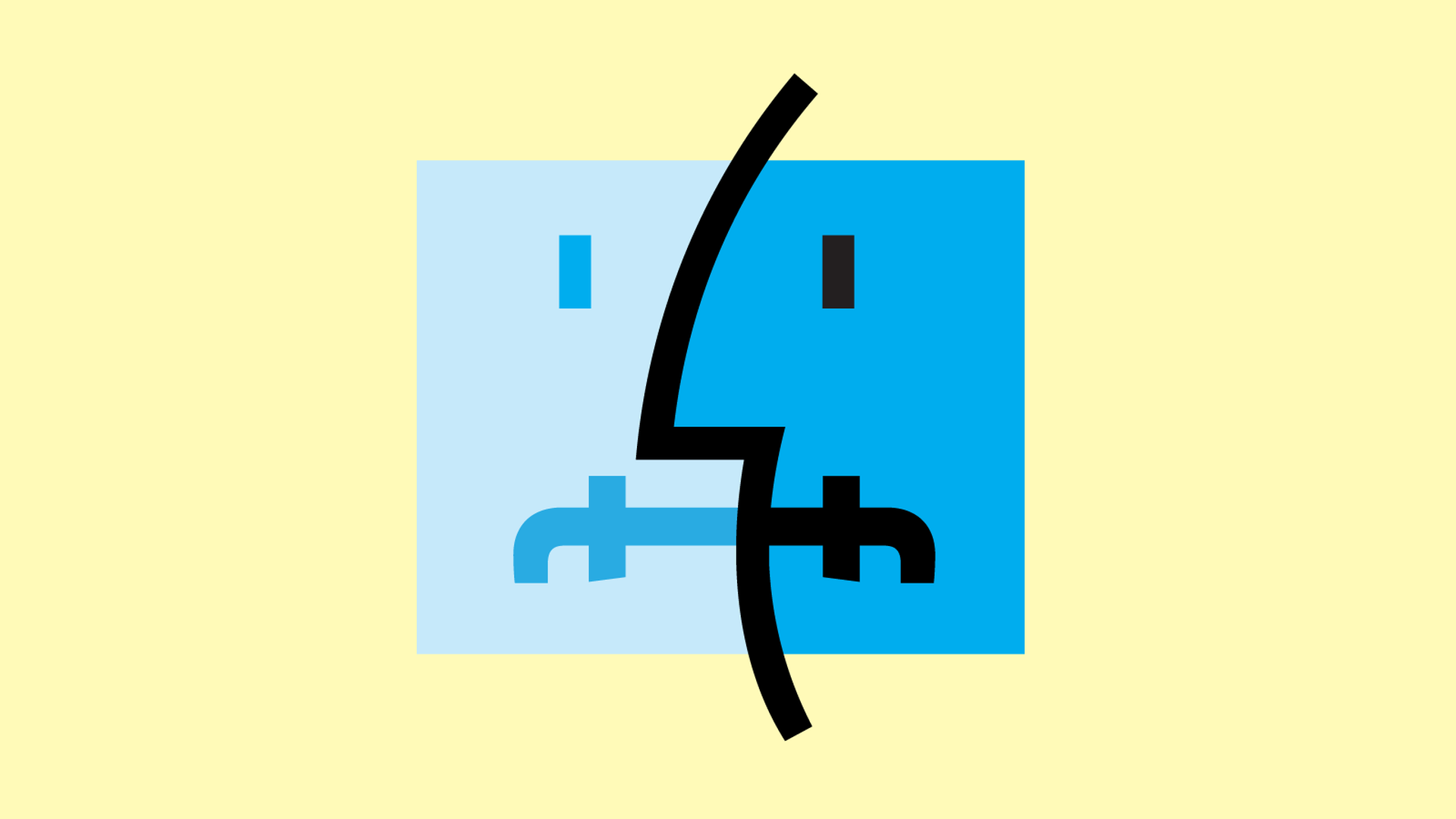 Apple didn't shy away from criticizing Silicon Valley rival Facebook yesterday at its annual Worldwide Developers Conference in California.
Why it matters: The feud is part of a bigger battle brewing between the two companies over their governing philosophies and practices.
"We think privacy is a fundamental human right ... I think the privacy thing has gotten totally out of control." — Apple CEO Tim Cook to CNN's Laurie Segall on Monday.
Cook's remarks were made in conjunction with the announcement that Apple would be flagging "like" buttons that track Internet activity of users logged into certain social platforms, like Facebook.
Apple showed an image of a Safari browser blocking "Facebook.com" from using cookies and website data in a demo on stage.
Facebook was quick to fire back: "If this is about protecting privacy, and not just cute virtue signaling, then they should block all 3rd party JS and pixels," Facebook Chief Security Officer Alex Stamos tweeted.
Earlier this year, Apple CEO Tim Cook took a swipe at Facebook, arguing his company would never been in a situation like Facebook's when it comes to user privacy because it elects not to make the consumer's data "the product" the company is selling. Facebook CEO Mark Zuckerberg later called his criticism "glib."
The quarrel comes as Facebook is facing Congressional inquiries over a New York Times report that it gave device partners (including Apple) access to user data, which could have potentially violated a regulatory decree.
But as Axios' Scott Rosenberg points out, many people aren't understanding what Facebook was doing. For the most part it was letting phone makers either build their own Facebook apps, or include direct Facebook posting into their products.
The big picture: Both firms are also trying to navigate the ever-complicated news business. Apple announced Monday that it's bringing its Apple News product to Macbooks. Facebook announced last week that it's ending its controversial Trending Topics news feature in an effort to replace it with curated news shows on its OTT platform, Facebook Watch.
The two companies are currently nearly neck and neck when it comes to current trade value, although Apple's market value is nearly 70% higher than Facebook's.
Go deeper: Axios' Ina Fried has a full run-down of all developer conference updates.
https://www.axios.com/newsletters/axios-media-trends-432a3456-798e-4b74-a99b-181b48a2a370.html?chunk=1#story1
2: How media companies lost the advertising business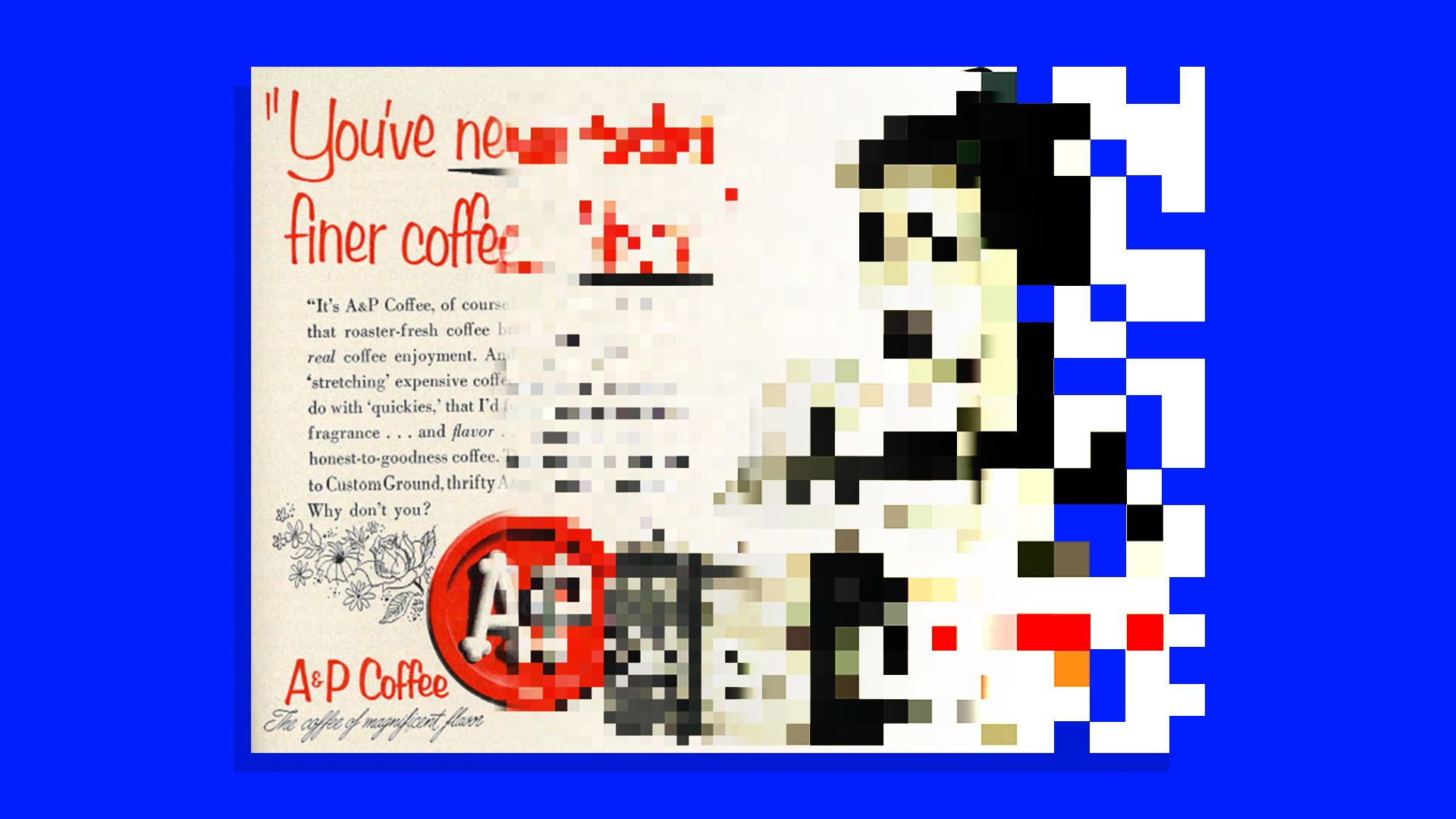 Tech companies are launching ad businesses to eat at the multi-billion dollar advertising pie dominated by Google and Facebook for the past few years.
Apple is reportedly in talks with Snapchat, Pinterest and other companies about participating in an Apple network that would distribute ads across their collective apps, the Wall Street Journal reports.
Amazon reported over $2 billion in mostly digital advertising sales for the first quarter of the year. The retail giant is expected to grow its ad business faster than any other tech company, according to eMarketer.
Microsoft is expected to make over $4 billion in advertising revenue this year, more than a quarter of all U.S. newspaper ad revenue. Its uptick in advertising growth is fueled largely by the acquisition of professional networking site Linkedin and its search site, Bing.
Roku, as Axios reported last month, is quietly building a large software business, driven mostly by advertising revenue. And that software business is now bringing in more revenue than its signature hardware product.
B2B tech companies like Oracle, Adobe and Salesforce are all using cloud technologies to collect data that can be used to better target advertising. Oracle and Salesforce acquired two major ad tech companies to aid their efforts, Moat and Krux, respectively.
The irony: Many of the tech companies began with an aversion to advertising, fearing it would be a disruption towards the consumer experience.
Some publishers are banding together to offer marketers to cheaper advertising against traditional media content at scale.
A bunch of digital websites, from Quartz to New York Media to PopSugar and Rolling Stone are all joining Concert, a digital advertising marketplace operated by Vox Media in conjunction with NBCUniversal, with the goal of combating tech giants' ad dominance collectively.
Murdoch-owned News Corp. launched a global digital ad network earlier this year called News IQ, which will pull audience data from sites like The Wall Street Journal, New York Post and Barron's and give advertisers a way to reach specific audiences around safe content.
AT&T is hoping to create a similar type of ad network via its partnership with Time Warner. Sources say the ad network could eventually bring on other media and technology partners, similar to Concert.
Disney and Verizon with Oath have also taken similar steps to build their own ad networks.
Yes, but: Even those efforts will be hard to knock the massive lead technology companies have over legacy media in advertising.
The bigger picture: It's not just tech firms, but retail and consumer package goods companies, too. Ad-serving has become so democratized that any company with an audience is now able to steal advertising dollars away from traditional media companies. Kroger has an ad business and so does its grocery rival Albertsons. Target has a media network and so does Walmart.
https://www.axios.com/newsletters/axios-media-trends-432a3456-798e-4b74-a99b-181b48a2a370.html?chunk=2#story2
3. How ad agencies lost the media business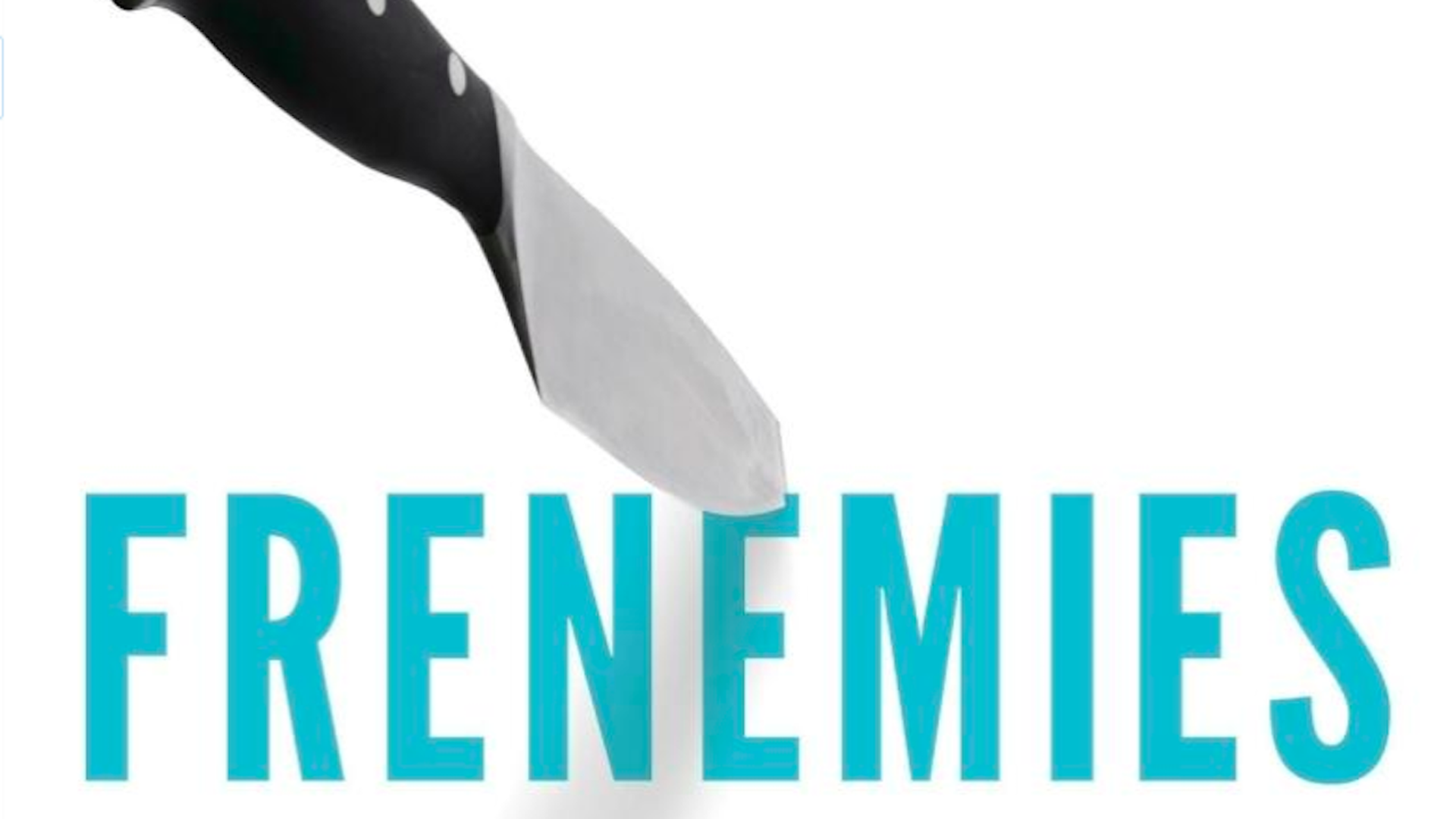 Ken Auletta's highly-anticipated new book "Frenemies: The Epic Disruption of the Advertising Industry (and Why This Matters)" is out and there are some juicy details about how the most powerful global ad agencies went from being agents of strategic vision to vendors.
Some of the major themes and excerpts:
Corruption from kickbacks beginning mostly in 2015 has caused a massive trust gap between agencies and marketers, creating an opening for consultancies to come in and drive strategic vision for advertisers.
Cost pressures from clients causes agency pay to plummet, leading to mass volatility in employee retention. "A LinkedIn survey ... found that when nine industries were ranked by ten questions, advertising came in last in "work/life balance" and ... next to last in "comp & benefits," "strong career path."
The consumer is in control, and now increasingly the challenge for advertisers is to create experiences that people will flock to. Auletta cites ad tech mogul Rishad Tobaccowala of Publicis, who said consumers began to drive the power in these relationships beginning with the rise of the smartphone in 2007.
Fear of the robots rocks the advertising industry, which collectively "worries that what they think of as their art—big creative ideas—will be replaced by machines weaponized with data and algorithms and artificial intelligence."
The CMO feels trapped: "Their CFO or procurement officer demands that the company stop wasting money on false clicks and ads that were paid for but never delivered to an audience. But how?"
New frenemies have begun to take hold. Clients fear agencies and publishers jacking up prices, keeping margins, and passing off additional costs to the marketers. Agencies have become fearful of ad tech companies and big tech, as well as publishers creating their own in-house agencies that compete with them. Consumers are also frenemies, as they control ad blocking and the direction of advertising trends.
There are two chapters devoted to two of the biggest media heavyweights: MediaLink's Michael Kassan, and WPP's Martin Sorrell.
While many groups and people are labeled "frenemies," there's also a chapter devoted mostly to Facebook titled "Frenemies."
The book also touches on major themes of advertising disruption, including privacy, big data, native advertising and new technologies.
The book name drops: Michael Kassan, Rishad Tobaccowala, Anne Finucane, Beth Comstock, Linda Boff, Meredith Kopit Levien, Lou Paskalis, Martin Sorrell, Keith Weed, Jon Mandel, Bob Liodice, Brian Wieser, Adam Smith, Maurice Levy, Charlotte Beers, Irwin Gotlieb, Laura Desmond, Bill Koenigsberg, Dave Morgan, Wenda Millard, Bernhard Glock, Paul Starr, Naomi Klein, Tim Wu, Jeremy Bullmore, Bob Greenberg, Randall Rothenberg, Wendy Clark, Keith Reinhard, David Sable, Jeremy Bullmore. Carolyn Everson, Howard Weitzman, Michael Roth, Tim Andree, Les Moonves, Shelly Palmer, Jack Haber, Marc Pritchard, Brad Jakeman, Alan Cohen, Gary Vaynerchuk, Don Baer, Joel Benenson, John Wren, Maurice Levy, Bill Koenigsberg, Maurice and Charles Saatchi, Kenneth Roman, David Ogilvy, David Moore, Keith Reinhard, Nick Brien, Nick Brien, Andrew Robertson, Harry Kargman, Rob Norman.
https://www.axios.com/newsletters/axios-media-trends-432a3456-798e-4b74-a99b-181b48a2a370.html?chunk=3#story3
4. Scoop: Conservative TV race heats up
CRTV will announce today a new pilot series starring conservative pundit Erick Erickson — called "The Resurgent Family" — that will focus on faith and family values.
"CRTV is the only place where parents with traditional values can go to have the crucial conversations we need to have about getting our kids through the insanity in our culture — without bowing to the demands of liberal advertisers," Erickson says.
Why it matters: This is part of the escalating race to become the premier conservative TV/video network outside of Fox News:
CRTV adds Erickson to a list of other popular conservative names with shows, like Eric Bolling, Mark Levin and Allie Stuckey.
Newsmax, owned by Trump ally Chris Ruddy, is reportedly in talks with Bill O'Reilly about taking back his old 8 p.m. slot for the network.
WGN, a cable network owned by Tribune Company, is set to fall into the hands of Sinclair Broadcasting Group, an outwardly conservative company that's also the largest local broadcasting holding group. WGN has reportedly been in talks with conservative pundits in the past about joining the network.
Sinclair Broadcasting Group is awaiting approval from the Justice Department to vastly extend its reach. It's already hired pro-Trump pundits, like former communications aide, Boris Epshteyn.
https://www.axios.com/newsletters/axios-media-trends-432a3456-798e-4b74-a99b-181b48a2a370.html?chunk=4#story4
5. Exclusive: McClatchy, Ozy partner for 2018
McClatchy is rolling out a multi-pronged midterm election game plan, centered around a partnership program with political influencers and extending into a documentary of Texas Senate candidate Beto O'Rourke and an editorial partnership with digital millennial news site, Ozy.
Why it matters: Executives from both McClatchy and Ozy believe there are business and editorial opportunities presented by a lack of attention to state and local elections by many national news outlets and a wariness by consumers to trust national outlets with election reporting after the 2016 race.
As part of the partnership, Ozy and McClatchy will produce a new series that focuses exclusively on politics and the 12 most critical House, Senate and gubernatorial campaigns for McClatchy's local audiences. The two companies will split the coverage of different races across the country.
McClatchy is also launching "The Influencer Series" a multi-state project in California, Florida, Missouri and North Carolina, that's meant to create conversations about politics and policy in communities where McClatchy's leading local news brands are based.
McClatchy plans to sell sponsorships around the new projects. VP of Video and New Ventures Andrew Pergam tells Axios that corporate and non-profit advertisers have been looking for more multi-platform advertising opportunities at the local level.
https://www.axios.com/newsletters/axios-media-trends-432a3456-798e-4b74-a99b-181b48a2a370.html?chunk=5#story5
6. Integral Ad Science was valued at $850M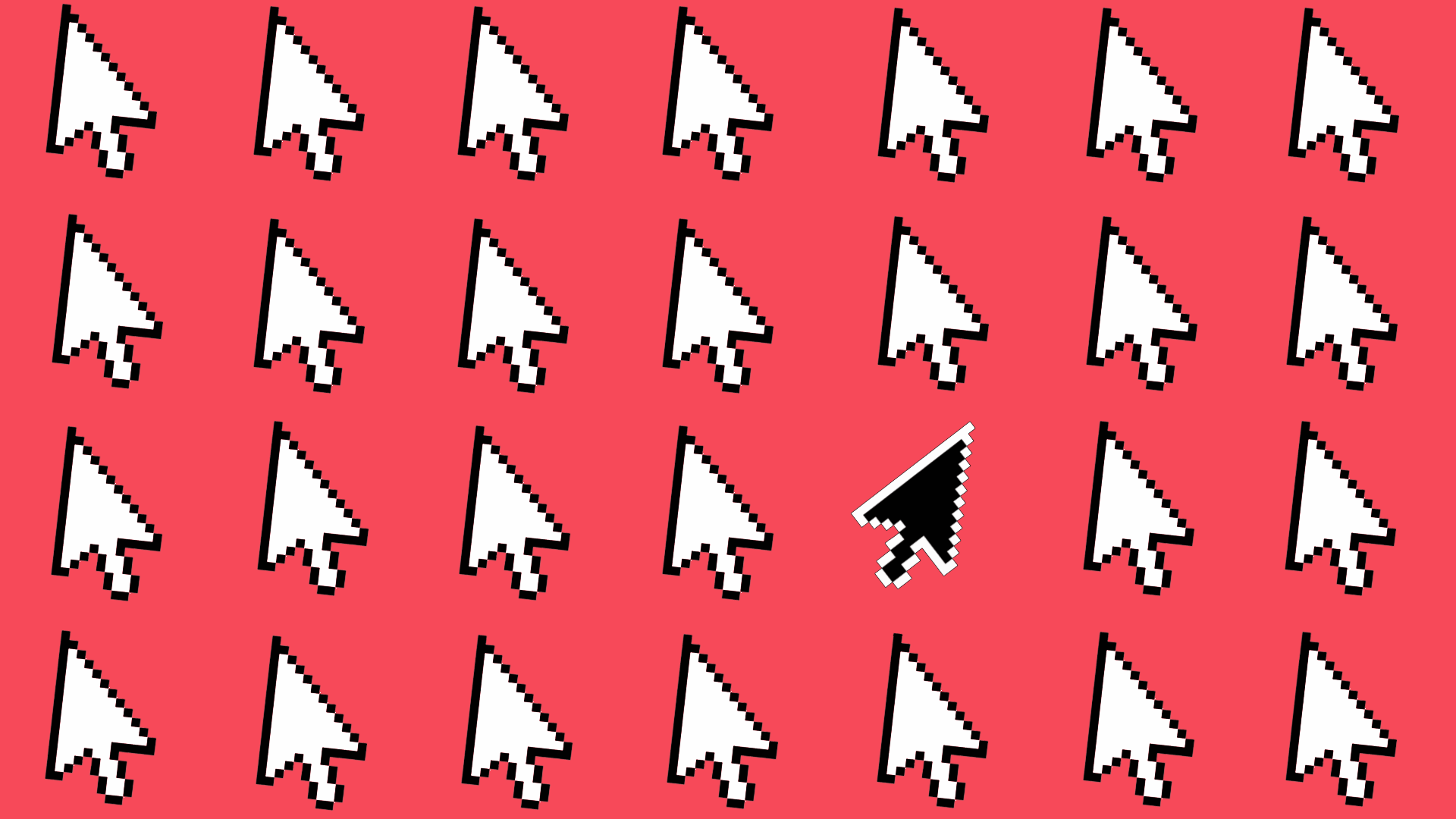 Private equity firm Vista Equity announced yesterday that it has purchased a majority stake in digital ad measurement firm Integral Ad Science. No financial terms were disclosed, but multiple sources tell Axios' Dan Primack that the deal valued IAS at around $850 million.
Oracle paid a reported $850 million last year for IAS rival Moat.
In context: IAS had been widely expected to IPO, but the public markets might have been tentative about an ad tech company amidst ongoing regulatory changes like GDPR and broader privacy concerns.
The reason IAS says it didn't go public is because the acquisition still allowed the company to remain neutral, while also controlling its product roadmap and giving it access to capitol for further expansion.
"We can still go public if chose to do that in future but in the mean time, this is much better for the organization."
— Scott Knoll. CEO and President, Integral Ad Science to Axios
https://www.axios.com/newsletters/axios-media-trends-432a3456-798e-4b74-a99b-181b48a2a370.html?chunk=6#story6
7. Gut check: Measurement matters
There's a reason companies like Integral Ad Science and Moat still have fairly high price targets despite the collapse of ad tech: measurement and accountability over the effectiveness of ad dollars spent is a hot commodity for marketers.
Asked by the Interactive Advertising Bureau, Which factors do you (marketers) expect will be most important in driving your data-driven marketing and media initiatives in the year ahead?" most respondents answered "investment in measurement and accountability," ahead of growing data resources or supporting technology.
https://www.axios.com/newsletters/axios-media-trends-432a3456-798e-4b74-a99b-181b48a2a370.html?chunk=7#story7
8. Bloomberg taps Atlantic vet to lead TicToc
Jean Ellen Cowgill has officially joined Bloomberg as General Manager of TicToc, Bloomberg's 24/7 Twitter news network, Axios has learned.
Cowgill has served as president of Atlantic 57, the publisher's consulting and creative division, for several years and previously worked with Smith and others in leading corporate strategy for The Atlantic Media Company.
Bloomberg will also announce a slew other other hires for TicToc, including Adam Levy from the Washington Post's product team, Sharmila Natarajan from 20th Century Fox and Dylan Grief from The Guardian's Innovation Lab.
By the numbers: TicToc has produced more than 400 live event broadcasts, recorded more than 160 million total views since launch, and hit 250,000 followers last week.
https://www.axios.com/newsletters/axios-media-trends-432a3456-798e-4b74-a99b-181b48a2a370.html?chunk=8#story8
9. 1 fun thing: Asian-Americans driving mobile usage
Asian-Americans, particularly younger generations, are leading the adoption of the latest devices and digital consumption, and are far outpacing the national average for time spent on the web and in apps on smartphones.
Why it matters: "By studying the unique consumer preferences of Asian-American consumers, marketers and advertisers can gain insight into reaching other consumers, while also continuing to make progress with one of the most powerful consumer groups in the U.S.," per Nielsen.