Axios Media Trends
September 29, 2020
Axios Media Trends now has 100K subscribers. Thank you for being part of the Axios family. Tell friends and colleagues to sign up here.
Today's newsletter is 1,969 words, an 8-minute read.
📅 Mark your calendar ... Steven Mnuchin, Dr. Anthony Fauci and Bill Gates will be featured speakers at this year's annual "All Markets Summit" from Yahoo Finance, execs tell Axios.
The event will be held virtually on October 26th live from the Nasdaq MarketSite in Times Square.
Situational awareness: A judge ruled Sunday that TikTok can stay ... for now. Details.
📺 "Axios on HBO" is back. More from the latest episode.
1 big thing: How media will fact-check the debates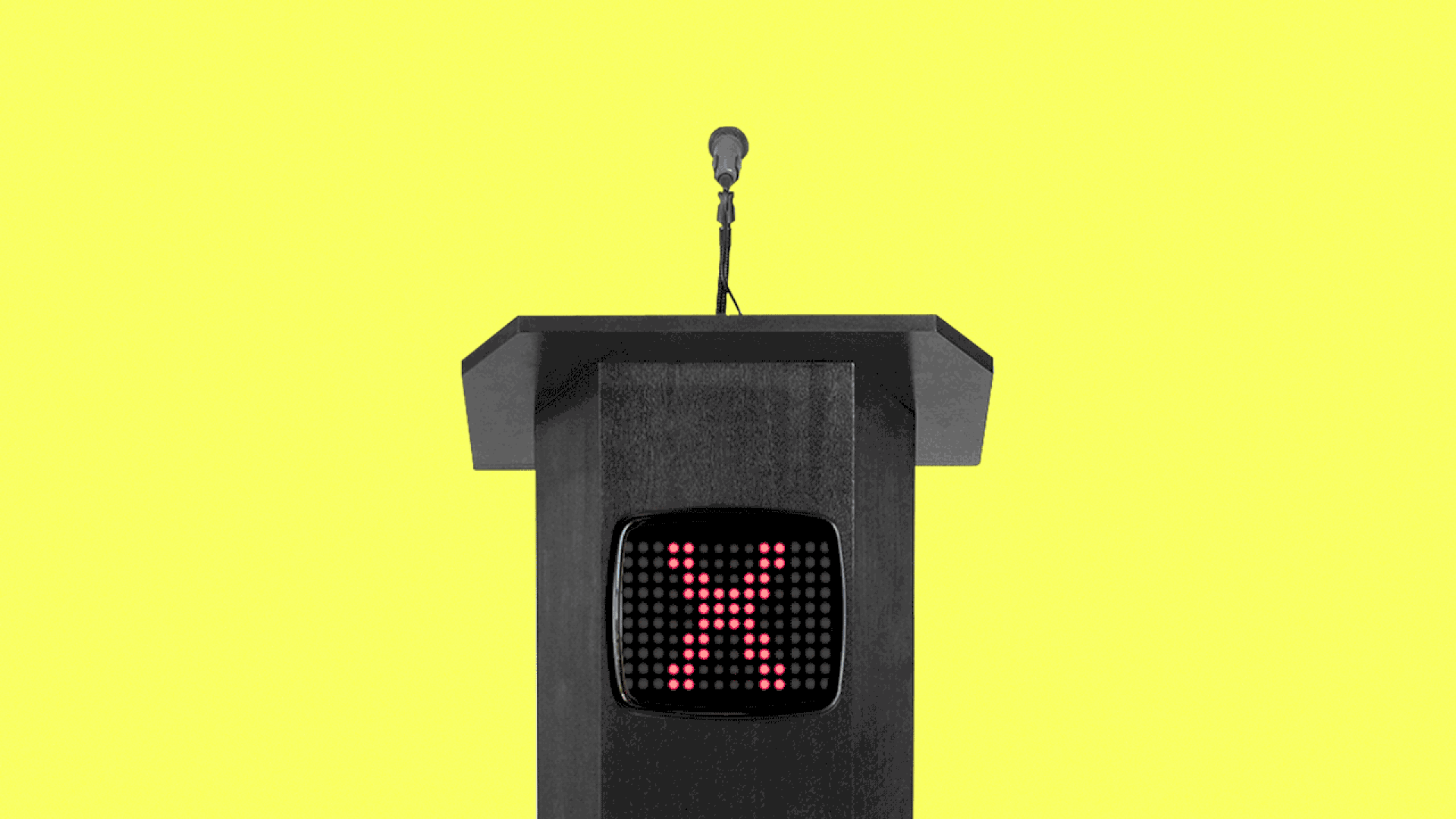 From live blogs to video chyrons and tweets, media companies are introducing new ways to fact check the presidential debates in real time this year.
Between the lines: The debates themselves are likely to leave less room for live fact-checking from moderators than a traditional news interview.
Chris Wallace of Fox News, who will be moderating tonight's debate, said on Fox News on Sunday that he hopes to be "as invisible as possible."
Presidential Debate Commission co-chair Frank Fahrenkopf Jr. said earlier that day on CNN "It's the role of the other person in a debate to be the one to raise that ... rather than the moderator."
Driving the news: Nicole Carroll, editor-in-chief of USA Today, tells Axios that the USA Today Network, which includes over 200 local news sites as well as USAToday.com, will be live-checking the debate in real-time across all of its live video feeds and social channels.
A group of 25 experts in niche topics across USA Today's local papers will consult more than 500 prepared fact checks (see an example) to provide in-screen information on USA Today's videos and its live blog.
USA Today is also sending text updates to users about the debate, Carroll says. It also has a dedicated fact check newsletter.
The big picture: USA Today joins several other media companies integrating new types of live fact checks into their coverage of tomorrow's debate.
The Washington Post's Fact Checker team — Glenn Kessler, Salvador Rizzo and Meg Kelly — will be doing live fact checks during the debate, which will be included in the live blog accessible via the homepage.
NBC News' live blog of the debate will feature debate analysis that includes two reporters, Jane C. Timm and Adam Edelman, fact-checking in close-to-real time on NBCNews.com.
CNN's in-house fact checker, Daniel Dale, will contribute real-time fact checking throughout the evening at CNN.com/FactsFirst and on the CNN.com homepage.
Bonus: Cracking the glass ceiling
Women have historically not been awarded the first debate moderator slot, even though more women have been selected to moderate debates in recent history.
The one exception is Barbara Walters of ABC News, who moderated the first presidential debate in 1984 between Republican President Ronald Reagan and Democratic former Vice President Walter Mondale.
In the past five cycles, women have been awarded the Vice Presidential debate moderator slot, but only three women — Martha Raddatz of ABC News, Candy Crowley of CNN, and Kristen Welker of NBC News— have been awarded a presidential debate moderator position.
An all-female panel moderated the November 20th Democratic primary debate — only the third time that's happened in U.S. history, per Vox.
2. Bloomberg Media launches Wealth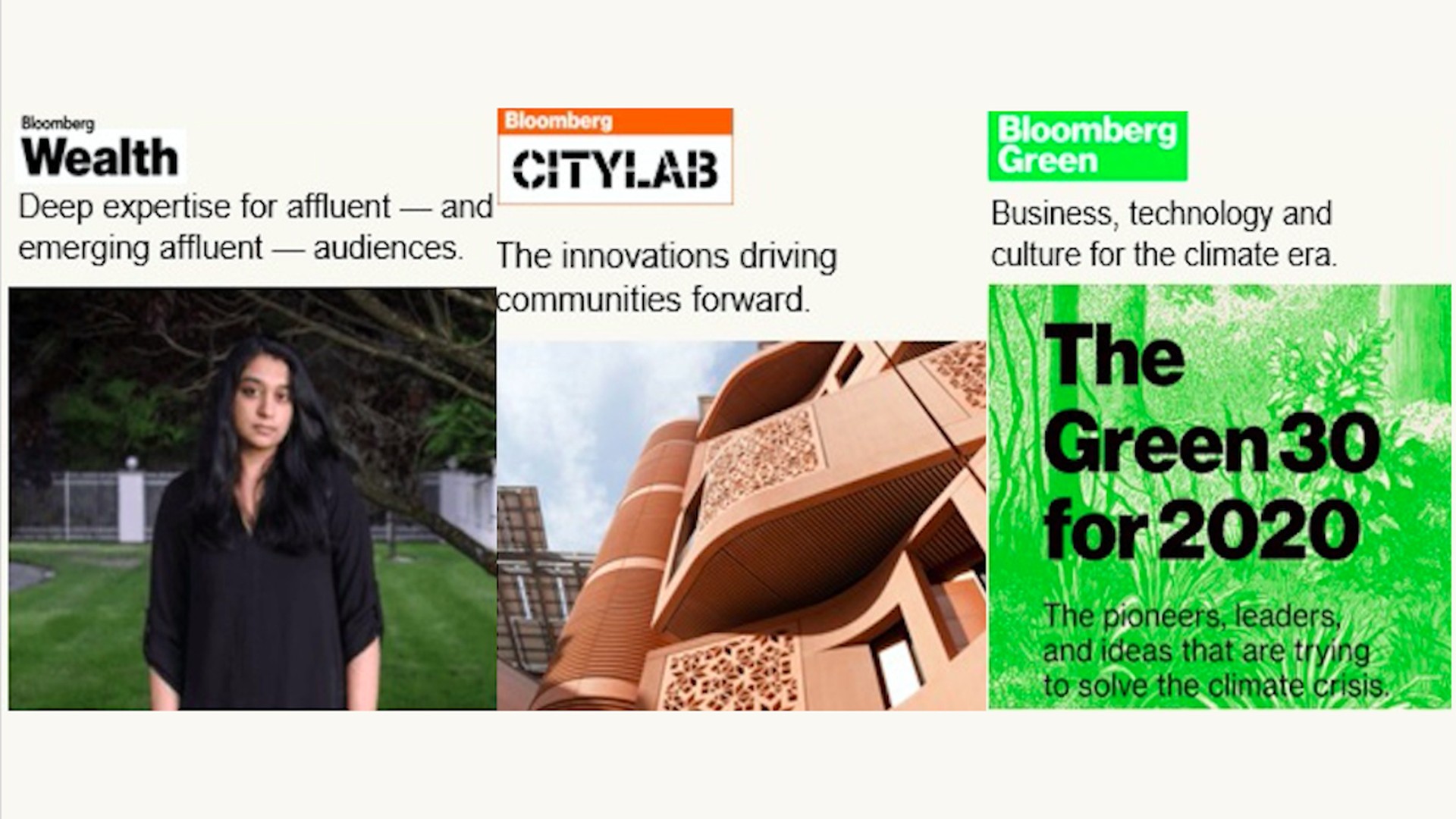 Bloomberg Media is expanding its portfolio to provide more general business and lifestyle content to readers, instead of just straightforward markets and business news, executives tell Axios.
Driving the news: On Tuesday, the company will launch Bloomberg Wealth, a new editorial vertical to help readers and viewers make smarter decisions about their personal finances, including divorce and moving.
Bloomberg Wealth will include 6 pillars: Investing, Savings & Retirement, Taxes, Living (where to live, renting vs. buying, divorce, etc.), Reinvention (education, careers, networking, starting a business), Opinion and Advice.
It will include data-backed tools designed to help readers navigate key financial decisions and moments in their lives as well as a weekly newsletter.
Education, real estate, careers, stock trading, ETFs, and cryptocurrencies will also be covered via new features within Bloomberg Wealth.
Bloomberg has recently expanded into an array of new verticals, including health care ("Prognosis"), auto ("Hyperdrive"), climate ("Bloomberg Green"), cities ("Bloomberg CityLab") and the business of entertainment ("Screentime").
It's offered subscription bundles with The Athletic, a consumer sports media company, as well as The Information, a business and tech media company.
It also created Bloomberg Quicktake, a business network for streaming and social media.
The big picture: Amid the fight for readers' attention, more media companies are looking to become a bigger part of a readers' daily lives, instead of just their professional news source.
The New York Times has pushed aggressively in recent years to increase subscriptions by offering readers more lifestyle services, including apps around things like Cooking and Crosswords, as well as verticals around topics such as Parenting and Wellness.
3. The most viral Trump-era investigation
The New York Times' bombshell tax investigation has become one of the most viral investigative news stories on social media during the Trump era, according to data from NewsWhip, Axios' Neal Rothschild and I write.
Yes, but: Other story genres — particularly breaking news — routinely perform better on social media than investigations, which are often difficult to distill in a headline. The biggest article overall so far has been the NPR story breaking the news of Ruth Bader Ginsburg's death. It reached 10.7 million interactions.
4. Election influence operations target journalists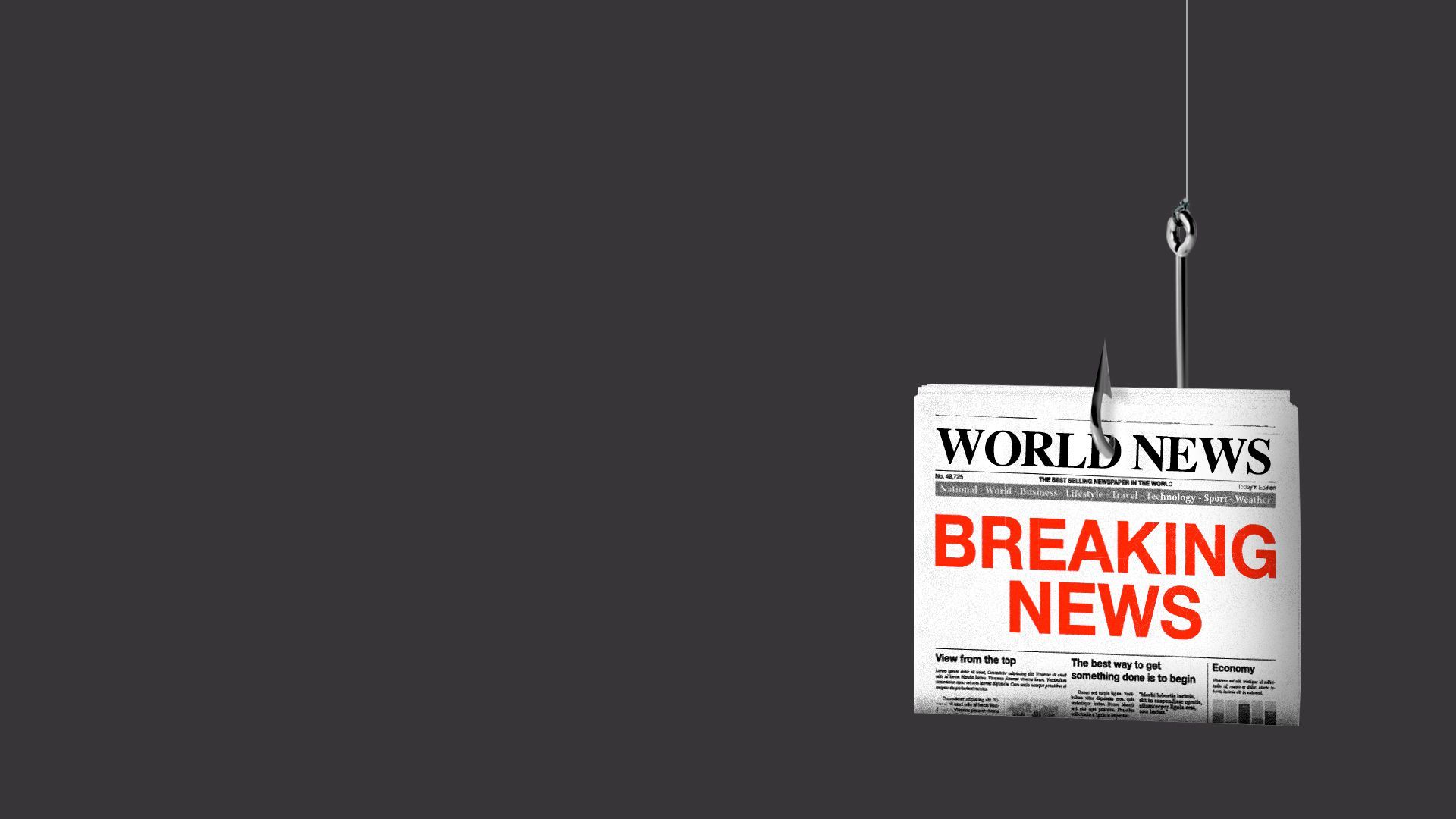 Foreign and domestic actors looking to influence the 2020 election are trying to trick real reporters into amplifying fake storylines. This tactic differs from 2016, when bad actors used fake accounts and bots to amplify disinformation to the population directly.
Why it matters: The new strategy, reminiscent of spy operations during the Cold War, is much harder for big tech platforms to police and prevent.
"It's efficient, less traceable, and provides a facade of credibility in laundering a false narrative than distributing it yourself and hoping people take to it," says Graham Brookie, the director and managing editor of the Digital Forensic Research Lab within the Atlantic Council.
Driving the news: Facebook on Thursday said it uncovered and took down three coordinated misinformation campaigns originating from Russia.
The campaigns focused on creating "fictitious or seemingly independent media entities and personas to engage unwitting individuals to amplify their content," the tech giant said.
How it works: Often, these meddling operations will themselves write fake stories that can be fed to real media outlets, or hire freelancers to do so.
"Hack and leak" campaigns, where bad actors strategically pilfer sensitive materials and then release them to influence public debate, are becoming more prevalent leading up to the election, and are a part of the overall strategy to target journalists.
Washington Post executive editor Marty Baron issued a set of guidelines this week to prepare his newsroom for a hack-and-leak scenario this election.
5. Buffett backs major TV deal after bailing on papers
E.W. Scripps agreed to buy ION Media, a privately-owned broadcasting company, for $2.65 billion last week, with the financial help of Warren Buffett's Berkshire Hathaway. Hathaway will help Scripps finance the purchase with a $600 million preferred-equity investment.
Why it matters: Buffett's alignment with the deal is noteworthy given that the financial tycoon recently sold his stake in his beloved newspapers business.
But ION, which owns the country's largest broadcast station group, provides most of its programming to consumers over-the-air, a free method of TV consumption that's growing rapidly.
Free, over-the-air broadcast is a nice compliment to those paying for lots of subscription streaming services and it's a cheaper alternative to rising cable costs.
"This is about really good economics with a lot of potential upside and room to grow based on the growth of OTA and changes in consumer behavior," says Carolyn Micheli, senior vice president of investor relations and corporate communications.
"They see this as something they can make money in an industry that has solid growth ahead of it."
How the deal works: Scripps will combine Ion's 124 affiliate broadcast stations with its own multi-cast network stations that it acquired through the purchase of Katz Networks in 2017, giving it access to most U.S. television households.
It will combine that reach with Scripps' syndicated networks like Court TV and Bounce and its multi-platform news station Newsy, to create a national broadcasting behemoth.
Micheli says she expects the deal to produce $500 million in synergies in the next six years.
The big picture: Scripps has focused on refining its business to focus on local and syndicated television, after spinning off its cable networks like HGTV and The Food Network in 2008 — networks that eventually landed in the hands of Discovery nearly 10 years later. It sold its podcasting business, Stitcher, in July to SiriusXM for more than 4x Stitcher's 2019 revenue of $72.5 million.
6. Substack's monster numbers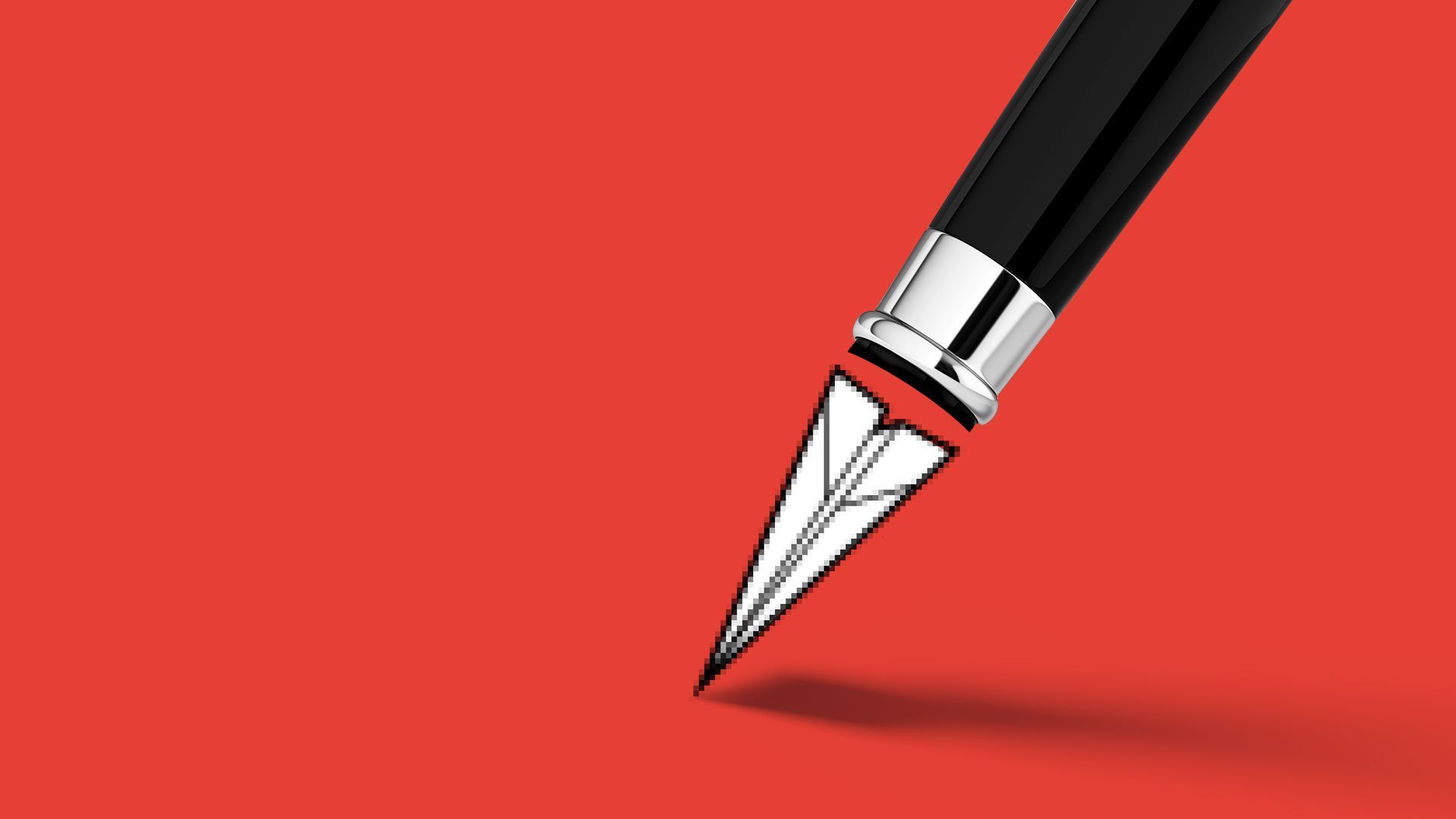 Substack today has more than 250,000 paying subscribers across its network, and its top 10 publishers bring in $7 million collectively in annualized revenue, according to co-founder Hamish McKenzie.
Why it matters: The opportunity is proving lucrative enough to pull high-end journalists from traditional newsrooms.
Driving the news: Several prominent business, technology or political journalists like Alex Kantrowitz (formerly of Buzzfeed), Casey Newton (formerly of The Verge) and Anne Helen Petersen (formerly of Buzzfeed), have left their news companies to launch their own newsletters on Substack.
They join a wider cohort of journalists and pundits that have started independent newsletters in the past few years, including Ben Thompson (Stratechery) and Bill Bishop (Sinocism).
How it works: Most newsletters charge subscribers $60 to $100 annually, meaning they can assemble a personal income without building a huge list. Substack typically takes a 10% cut and allows writers to keep their subscriber lists and own their Stripe (payment) accounts.
7. Media's failed attempt to take on the duopoly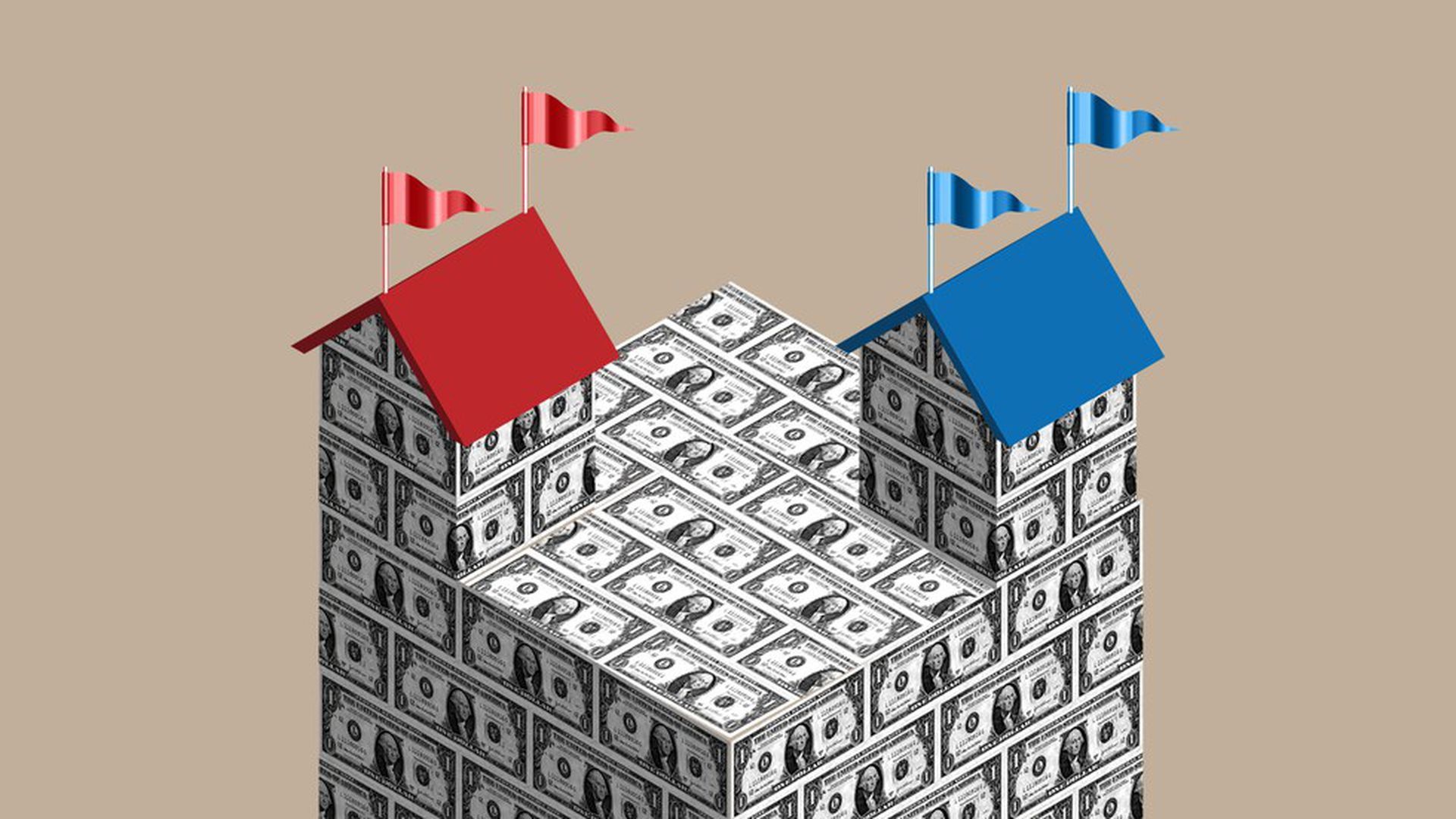 The only competitor challenging the growth of Google and Facebook's digital advertising dominance of late is Amazon.
Why it matters: A years-long effort by major media companies to take on "the duopoly" has mostly fizzled out.
Several companies, eager to reclaim their share of the digital advertising pie, began to invest in pricey ad tech deals and mergers a few years ago that they hoped could help them attract dollars from marketers looking for an alternative to Google and Facebook.
Today, most of those companies have backed off from those investments.
By the numbers: Google and Facebook still control an overwhelming percentage of the U.S. digital ad market, even though they are losing some ground to Amazon. 
eMarketer predicts that Google and Facebook combined will own 52.8% of the U.S. advertising market this year. With Amazon, that combined market share rises to 62.3% of all U.S. digital ad dollars this year.
Jason Kint, CEO of Digital Content Next, the trade group representing premium publishers, tweeted in July that he still expects Facebook and Google to bring in 88% of all new digital ad dollar growth this year.
Yes, but: Media companies and activists have been successful in putting regulatory pressure on Google and Facebook, and that seems to be playing out in their favor, if ever so slightly.
What's next: Smaller media companies are trying to collectively offer advertisers an alternative to Google and Facebook, instead of competing with those firms head-on.
Vox on Tuesday launched Concert Ad Manager, a self-serve tool that will make it easier for advertisers of all sizes to buy ads across Vox's network of premium publisher websites. This type of self-service tool works similarly to the advanced ad platforms that Google and Facebook offer to marketers.
ICYMI: Google says it will block election ads after polls close
8. New media deals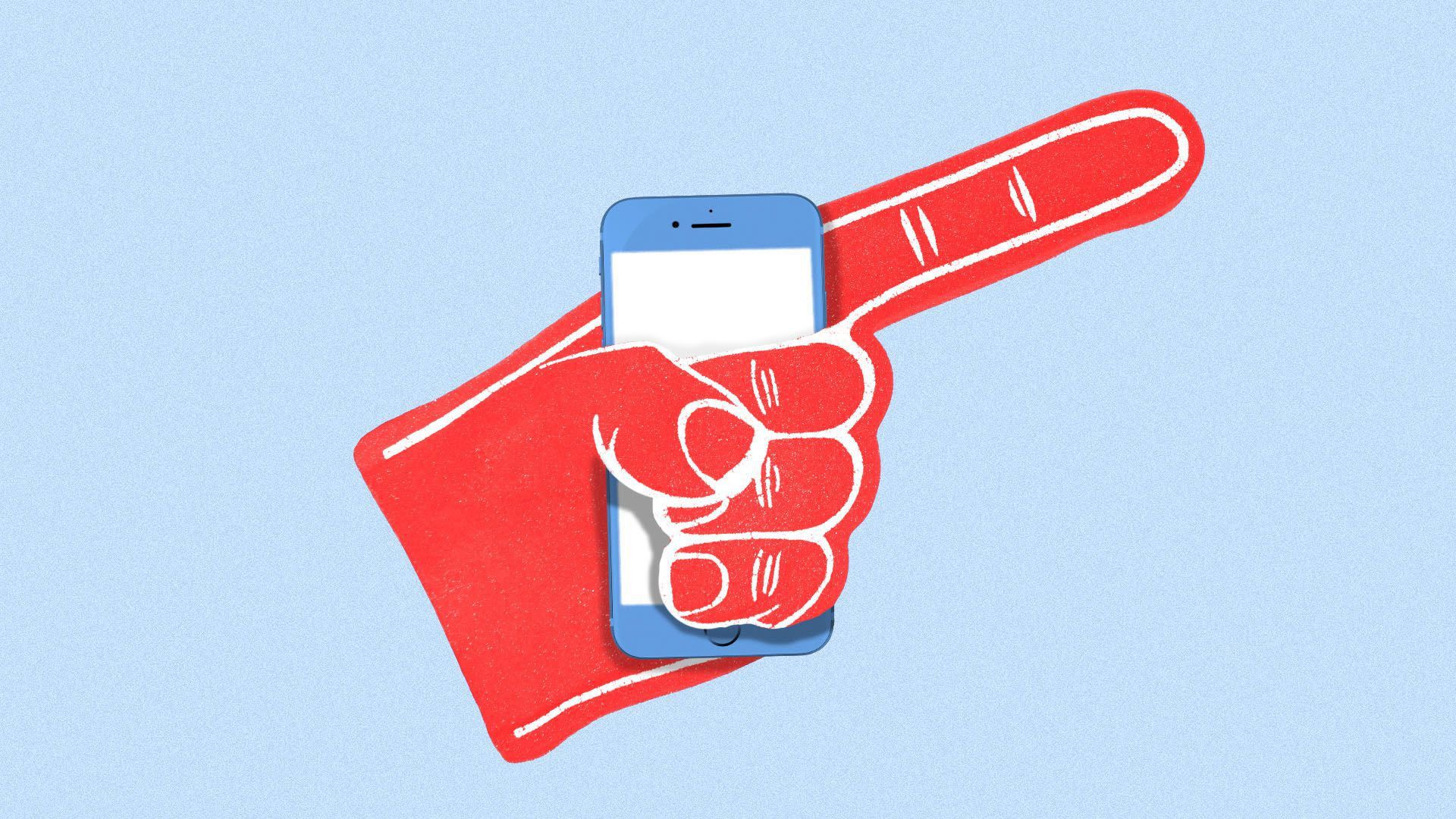 Buzzer, a mobile technology platform that wants to connect fans through live sports — while helping existing media rights holders maximize value — has raised $4 million in seed funding, Axios' Sports editor Kendall Baker has learned.
Investors: Lerer Hippeau and Sapphire Sport led the round, and the cap table also includes Sofi CEO Anthony Noto and former TimeWarner CEO Richard Parsons, among others.
Other deal news from Axios' media section this week:
9. 1 fun thing: Fauci boosts TIME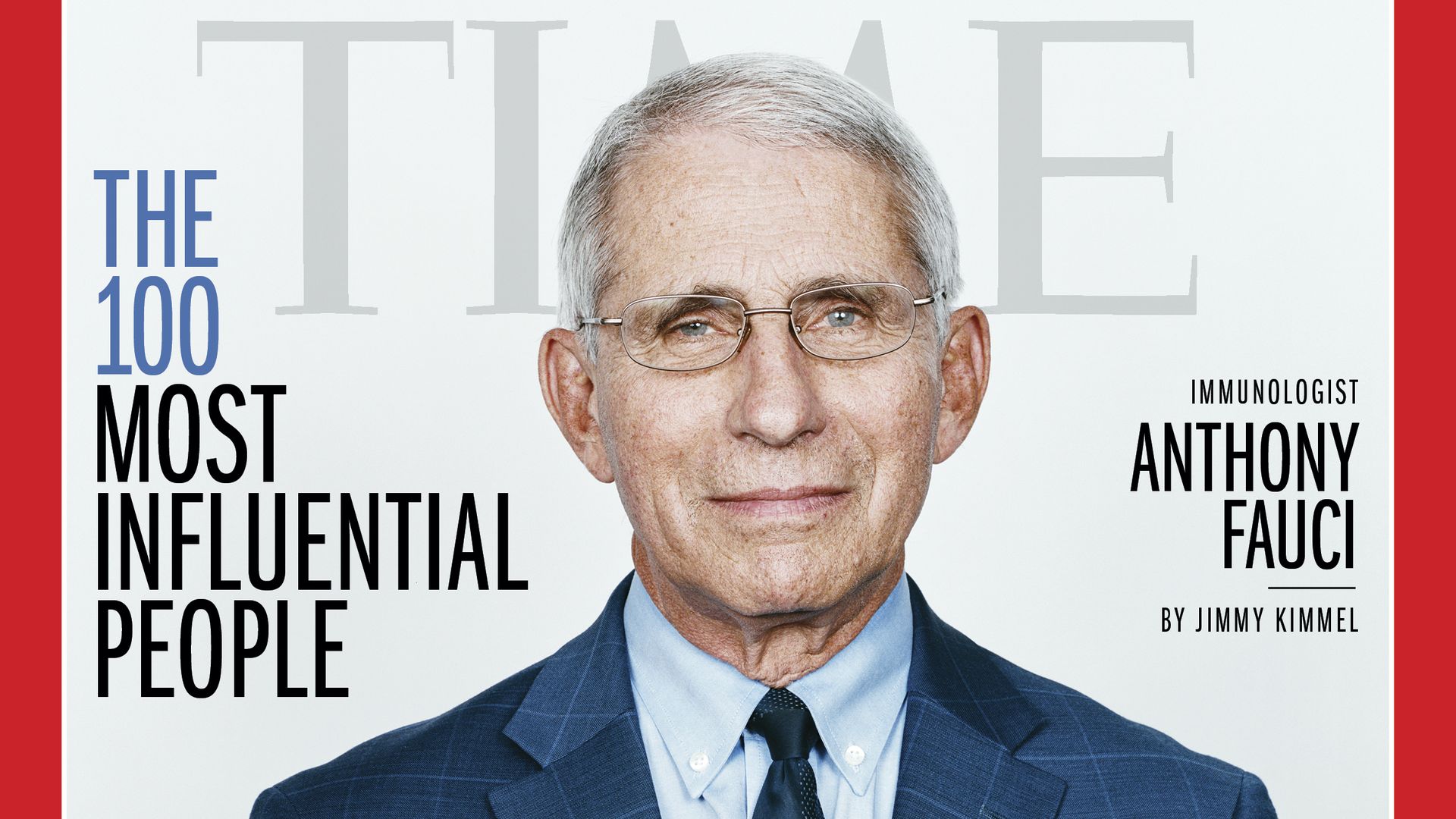 This year's Time 100 event drove 10.14 billion media impressions in first 72 hours, Time President Keith Grossman tells me, driving revenue around the event to increase 71% year-over-year, despite its virtual nature.
Why it matters: Pivoting its annual glitzy New York City event into a prime-time broadcast special proved hugely effective. Grossman says that it drove over 27,000 new subscriptions to Time, which is more than 75% its weekly average.
Be smart: After 72 hours, TIME's "TIME100" posts on Instagram and Facebook that featured Dr. Anthony Fauci were the highest performers.