Axios Media Trends
May 01, 2018
Thanks for subscribing to Media Trends. Tell friends to follow along by signing up here.
Situational awareness: CEOs from four publishing trade associations have written a letter to Google CEO Sundar Pichai slamming the tech giant's interpretation of GDPR, which goes into effect on May 25. It's the latest saga in the ongoing battle between publishers and Google over who should bear the burden of data collection.
1 big thing: The pivot to premium video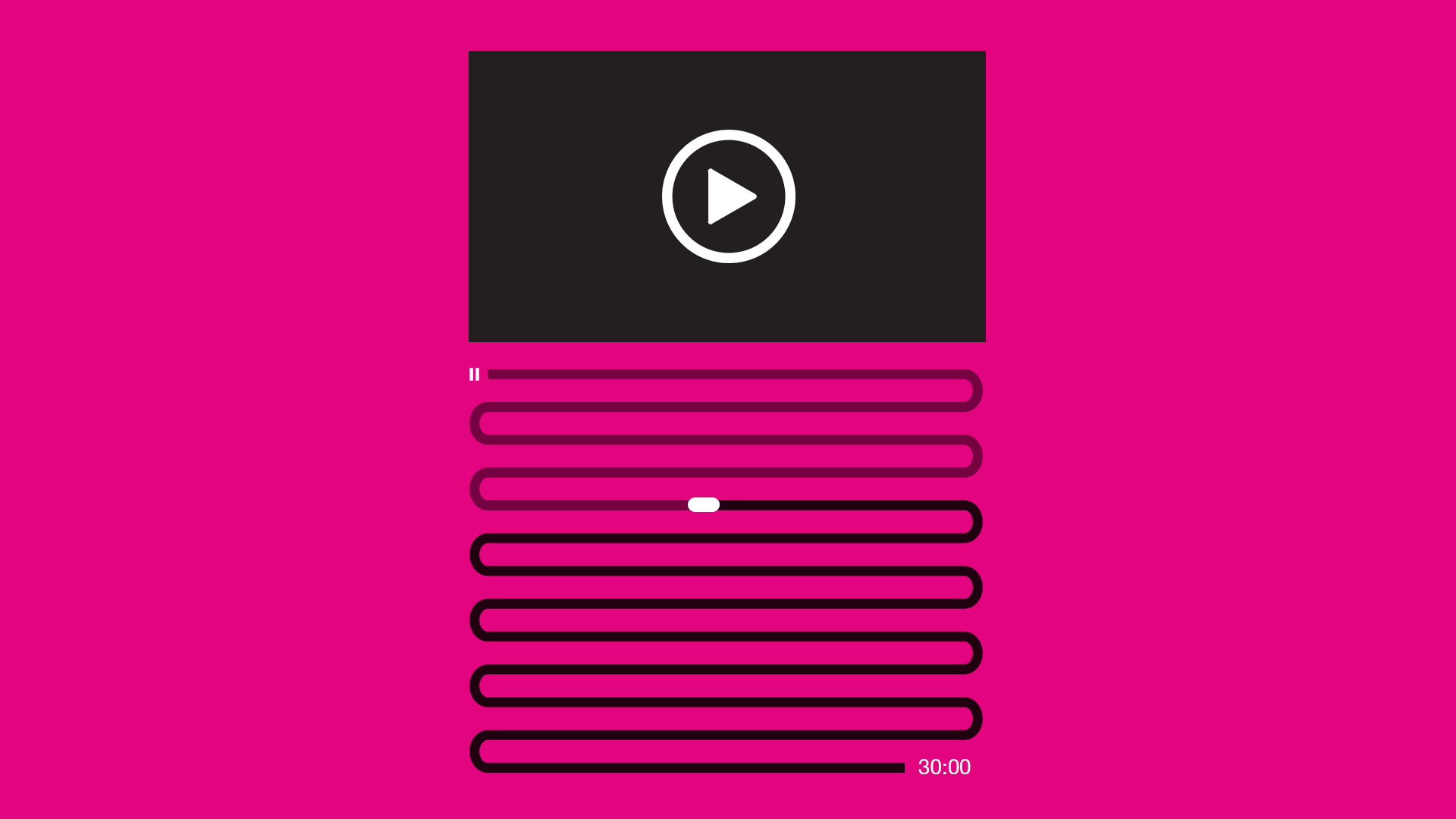 Digital publishers are doubling down on new TV-like video programming, specifically with streaming services, like Netflix, as well as with linear TV networks.
Why it matters: Universal device ownership is forcing brands to think about reaching users with compelling stories wherever they are spending time within their media diet, whether that's on a smartphone or a smart TV.
It's also forcing publishers to think about ways episodic video, as well as podcasts and other mediums, can tell stories that would resonate with their audiences in a way their native digital and print formats can't.
The latest: The New York Times announced Monday it will turn its medical column, "Diagnosis,"' into a Netflix series. It's also in talks to create another show based on its new "Overlooked" series about forgotten female obituaries.
It joins Buzzfeed, Vox and Fusion Media Group, which have all inked deals with Netflix this year, for programs varying in length. (Buzzfeed shows will run roughly 15 minutes per episode.)
Conde Nast, whose entertainment arm has been producing original shows for seven years, landed a deal with Netflix to produce college football docuseries "Last Chance U" in 2016 and has also distributed its original content series, "The Fashion Fund," on Amazon since 2016.
Other publishers are going straight to linear TV networks to distribute new shows.
Buzzfeed will launch a series on NBCU Cable Entertainment network, Oxygen, beginning this September.
The Dodo, Conde Nast and Vice all have distribution partnerships with legacy TV networks, like Animal Planet, Investigation Discovery and HBO, respectively.
The social media companies are also turning their attention to show-like content, pushing publishers to create content partnerships on their video channels, like Facebook Watch and Snapchat Discover.
The big picture: While monetization opportunities vary by platform, advertisers see premium on-demand video as a solid branding opportunity. It has "the potential to create deeper context while building communities for brands who go all in with this approach," said Laura Correnti, EVP and managing director of Giant Spoon.
The bottom line: Most media time spent by U.S. adults, on a minute by minute basis, is still with TV, according to Nielsen. So while most publishers have for years invested in mobile video through social platforms, they've missed out on the biggest video viewing opportunities in the U.S.
2. Household video devices becoming ubiquitous
While 96% of U.S. homes have a television, other devices are slowly reaching ubiquity as well, according to Nielsen.
A majority of Americans now own a time-shifted television device, whether through a SVOD (subscription video on demand) or a DVD or DVR player. SVOD penetration has officially surpassed DVR penetration in the U.S.
Tablet and smartphone penetration levels have quickly grown to 63% and 89%, respectively, while PC ownership is slowly declining.
Roughly two-thirds of U.S. homes have an internet-enabled connected device that's capable of streaming content to a television set, which includes enabled smart TVs, multimedia devices and video game consoles.
3. Exclusive: New publishing tech company partners with AP
A group of media, journalism and tech companies have joined veteran media executive Merrill Brown to create a full-service publishing platform specifically built for digital news publishers called The News Project (TNP).
The Associated Press has agreed to work with TNP on a set of services that can be accessed by participating publishers through the TNP platform. The AP will partner in three areas:
Give participating websites access to its wire on a subscription basis.
Help sell TNP's tech worldwide with sales and marketing infrastructure
Why it matters: Brown says his company is different from other digital publishing platforms, like Maven, Squarespace and Medium, because his focuses solely on news.
Meanwhile, Substack, a San Francisco-based startup that gives users tools to publish paid (or free) subscription newsletters, has raised $2 million in seed funding to prove newsletters can help media, Axios' Kia Kokalitcheva scoops.
Go deeper: More in the Axios stream.
4. Privacy scandals loom over F8
The weeks-long privacy scandal that has rocked Facebook is dragging on as the company kicks off its annual F8 conference for developers today in California.
News broke yesterday that WhatsApp (which is owned by Facebook) founder and CEO Jan Koum is leaving the company following what the Washington Post describes as fights with the social giant over data privacy issues.
Sources say the conference is not going to be jam-packed with news announcements, but rather it will address ways Facebook should work with developers to make sure they use Facebook's tools and resources responsibly.
But, but, but: With over 5000 attendees around the world attending, Facebook says it hasn't seen any drop in registration since the privacy scandals broke.
5. Fewer Americans think the internet is good for society
Privacy scandals, data breaches and safety issues are impacting America's idealistic view of the internet as a force for good, according to a new Pew Research Center survey.
Go deeper: America wakes up to the dark side of the internet
6. The race to 5G is on
After years of being smaller rivals to AT&T and Verizon, the combination of Sprint and T-Mobile would instantly find itself in the same ballpark as the two telecom giants, at least in terms of U.S. wireless subscribers, Axios' Ina Fried writes.
Why it matters: The two companies are trying to merge as mobile data consumption looks to surpass fixed broadband this year, and as the race amongst U.S. carriers and against China to build 5G wireless networks heats up.
Exactly where the merged company would fit depends on how you account for wholesale customers. (The above chart uses numbers the firms reported to the SEC at the end of 2017.) AT&T and Verizon, of course, have lots of businesses beyond cellphones, including content, satellite and broadband businesses.
Be smart, per Ina: Wireless is a scale game and being the same order of magnitude as its rivals would definitely help the combined company get a greater return on its network investments.
It could also help as Verizon and AT&T both step up their video efforts. T-Mobile has announced its own plans to enter the space via its acquisition of Layer3, which closed in January.
Go deeper: T-Mobile and Sprint's DC pitch to get the deal approved
7. Finish line in sight for AT&T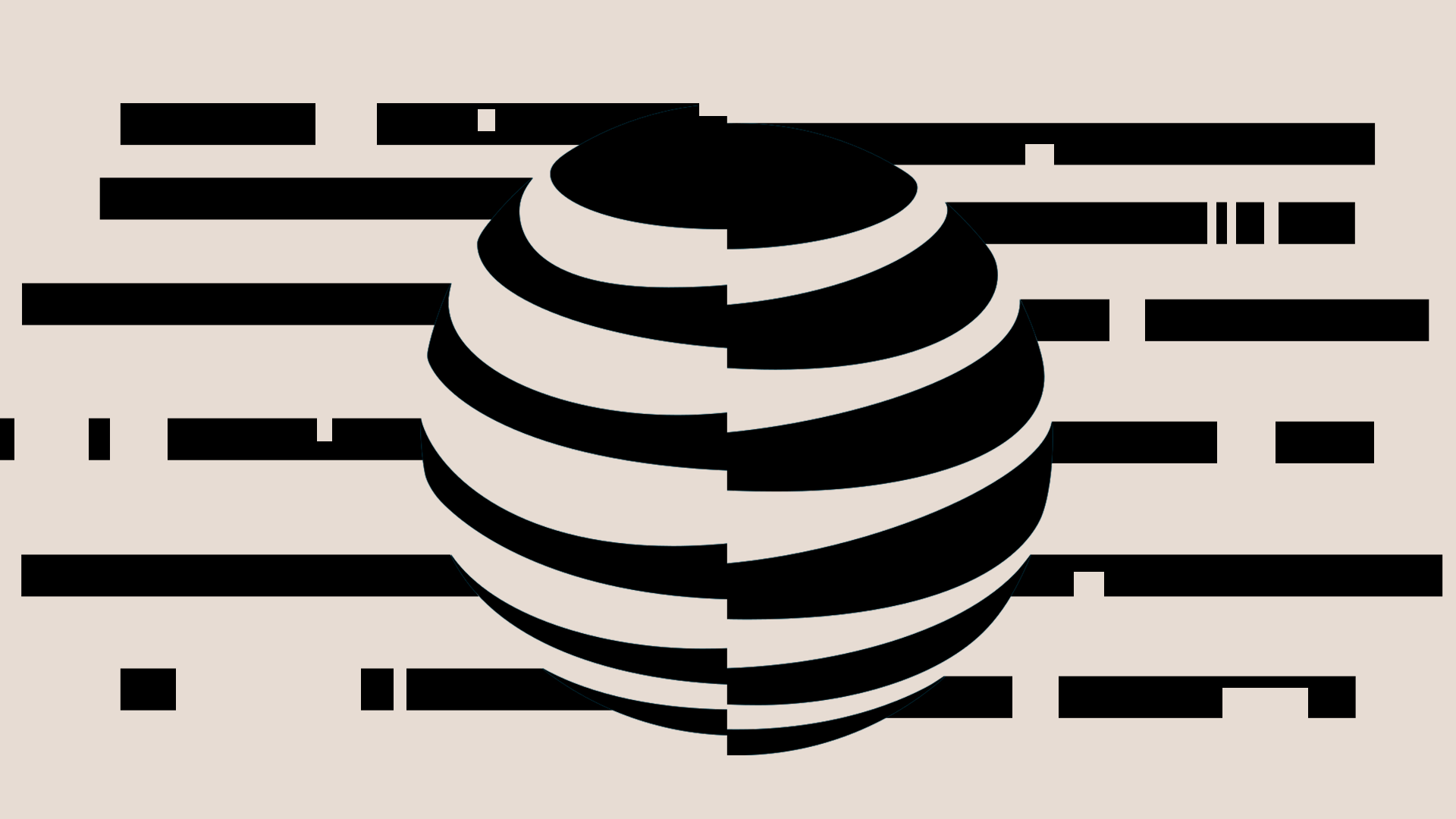 AT&T spent Monday on a final aggressive attempt to undermine the foundation of the Justice Department's case to block its proposed $85 billion purchase of Time Warner, while government lawyers looked to cement their case by destroying the company's credibility, Axios' David McCabe writes.
The big picture: While AT&T's lawyers have been more aggressive in their questioning than those at the DOJ, no one really knows what Judge Richard J. Leon will decide when he delivers a ruling on June 12. (That date could be moved up if he makes a decision sooner.) The termination date for the deal to close is June 21.
8. Moffett: Programmatic advertising won't save everyone
AT&T and Time Warner execs have repeatedly argued over the past five weeks that a merger will not raise prices for consumers because it will help create a data-driven ad offering that will lead to higher ad rates, and will in turn help offset the cost of cable subscriptions for consumers. 
What they're saying: AT&T says the merger will create more high-quality video inventory for the company to sell data-driven ads against, including the massive library of Warner Brothers content.
Why it matters: While this is a possibility, historically, the more precisely-targeted an ad is, the cheaper the rate (CPM) is, because you are reaching less people, and ad rates at the CPM (cost per 1000 impressions) basis are calculated based on reach, not effectiveness.
Wall Street guru Craig Moffett, founding partner at MoffettNathanson LLC, told Axios' Kim Hart on Sunday:
"Almost everyone believes that advertising that is better targeted, that is that has more data behind it, should sell for higher CPMs, or that is that advertisers will pay more for it. That's the concept that AT&T is talking about. History says the opposite tends to happen ... And that'll be, I think, one of the real controversies and challenges that the whole digital world faces, over the next decade — is will, in fact — better targeted advertising lead to more advertising revenue, or less advertising revenue? My suspicion is it will lead to less."
9. 1 fun thing: Sloth Nation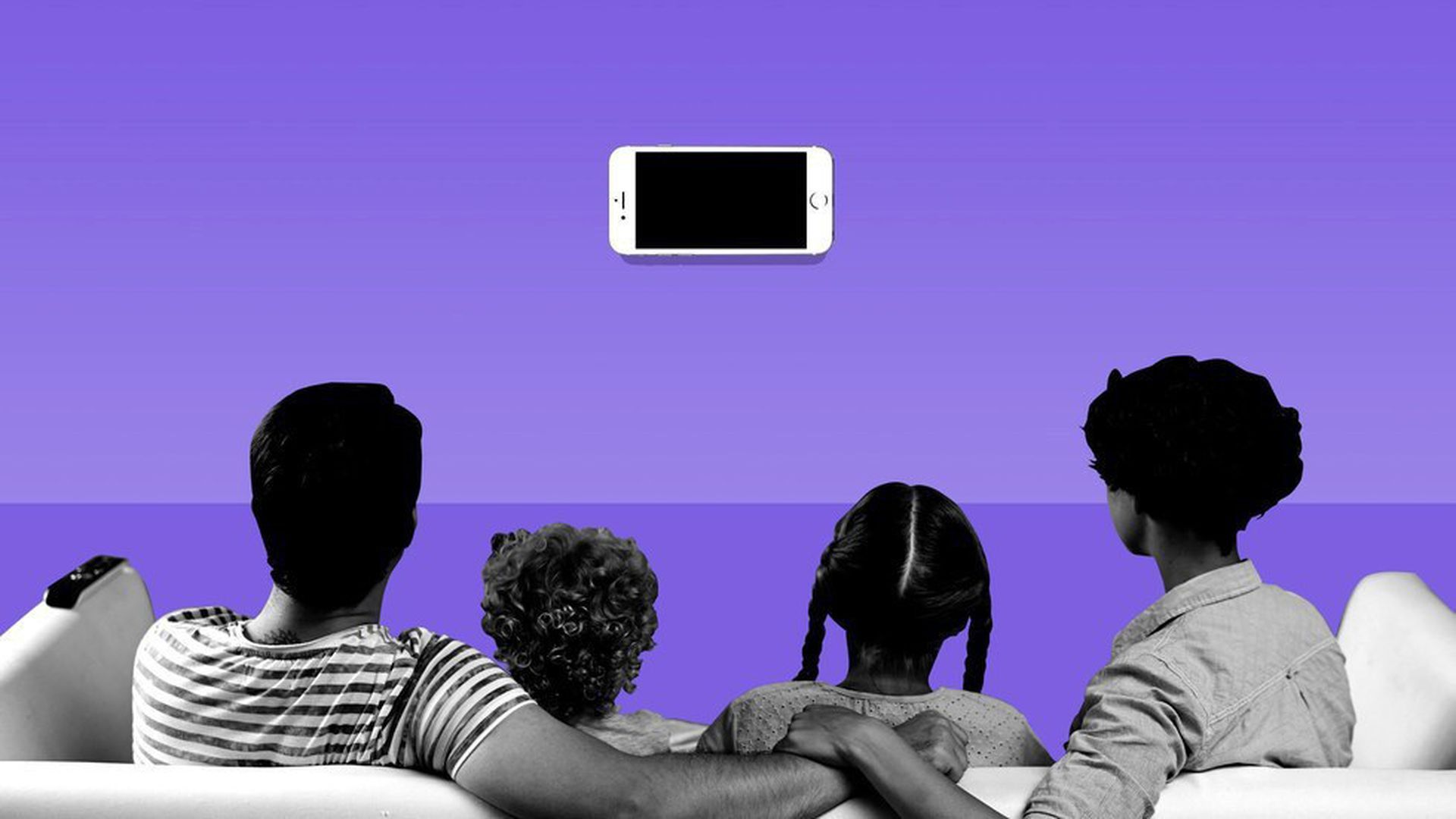 A whopping 361,000 people watched all nine episodes of Stranger Things season 2 on its premiere date, according to data shared by Nielsen at its annual NewFronts breakfast in New York. At 52 minutes per episode, that's 7.8 hours of content consumption on premier day per person.
Similarly:
327,000 people ages 2+ watched 8 episodes of Marvel's Defenders on premier day (51 minutes each, a total of 6.8 hours of consumption).
201,000 people ages 2+ watched 9 episodes of Fuller House on premier day (26 minutes each, a total of 3.9 hours of consumption).
To be clear, these numbers, while extraordinary, are still a very small part of each shows' overall audience. Stranger Things' Season 2 premiere drew over 15 million viewers of the show's first episode in its first three days. Defenders averaged 6.1 million viewers the week its first episode premiered last August.