Axios Media Trends
November 14, 2023
Today's Media Trends, copy edited by Sheryl Miller, is 1,950 words, a 7½-minute read. Sign up.
⚡️ Breaking: Model and entrepreneur Karlie Kloss is acquiring fashion brand i-D Magazine from Vice Media as she grows her media footprint. In 2020, she led an investor buyout of W Magazine.
🌏 Programming note: This is my last newsletter for 2023 before I head out to Southeast Asia on an Axios sabbatical. I will be back in your inboxes in January.
1 big thing: Job cuts soar
Media companies are cutting their workforces as volatility in the ad market persists.
Why it matters: Amid high interest rates and investor skepticism, media companies can no longer rely on raising short-term capital to insulate them from ad declines, Axios' Kerry Flynn and I write.
And unlike the ad crash during the outset of the pandemic, government subsidies like PPP loans are no longer available to small businesses.
Driving the news: Recurrent Ventures laid off a slew of employees Monday, including editorial staffers at Popular Science, The Drive and Domino, Axios reported.
Bloomberg Industry Group, an affiliate of Bloomberg LP that produces content for regulatory professionals, laid off at least 14 employees and said it would shutter its K Street office in downtown Washington, D.C.
Flashback: Just last week, G/O Media, Vice Media, CNBC Digital and Condé Nast all announced staff cuts.
By the numbers: Nearly 20,000 jobs have been eliminated across the media industry this year, according to Challenger, Gray & Christmas.
That's more than six times the number of job cuts compared to 2022 so far this year.
The big picture: The ad market recovery seen at Big Tech firms is not hitting premium publishers.
BuzzFeed reported a 35% year-over-year decrease in ad revenue. IAC's Dotdash Meredith and Wall Street Journal parent Dow Jones saw 12% and 3% declines, respectively.
Warner Bros. Discovery, Comcast/NBCUniversal, Paramount, Fox and Disney posted a "12% average decline in linear ads" last quarter, Macquarie analysts estimated in a Monday note.
What to watch: Analysts don't believe macro conditions, including industry strikes, are broadly to blame for a slowdown in advertising for publishers.
Budget-conscious marketers are leaning into performance advertising platforms, like TikTok, Meta and Alphabet — all of which have made major improvements in AI-driven ad products this year.
👀 Brian Wieser, a top advertising analyst, told Axios that marketers are primarily pulling budget from TV (including CTV) to help fuel investments in performance advertising. "But premium publishers could be another" place where dollars are being yanked.
2. Scoop: Google paying local publishers to test AI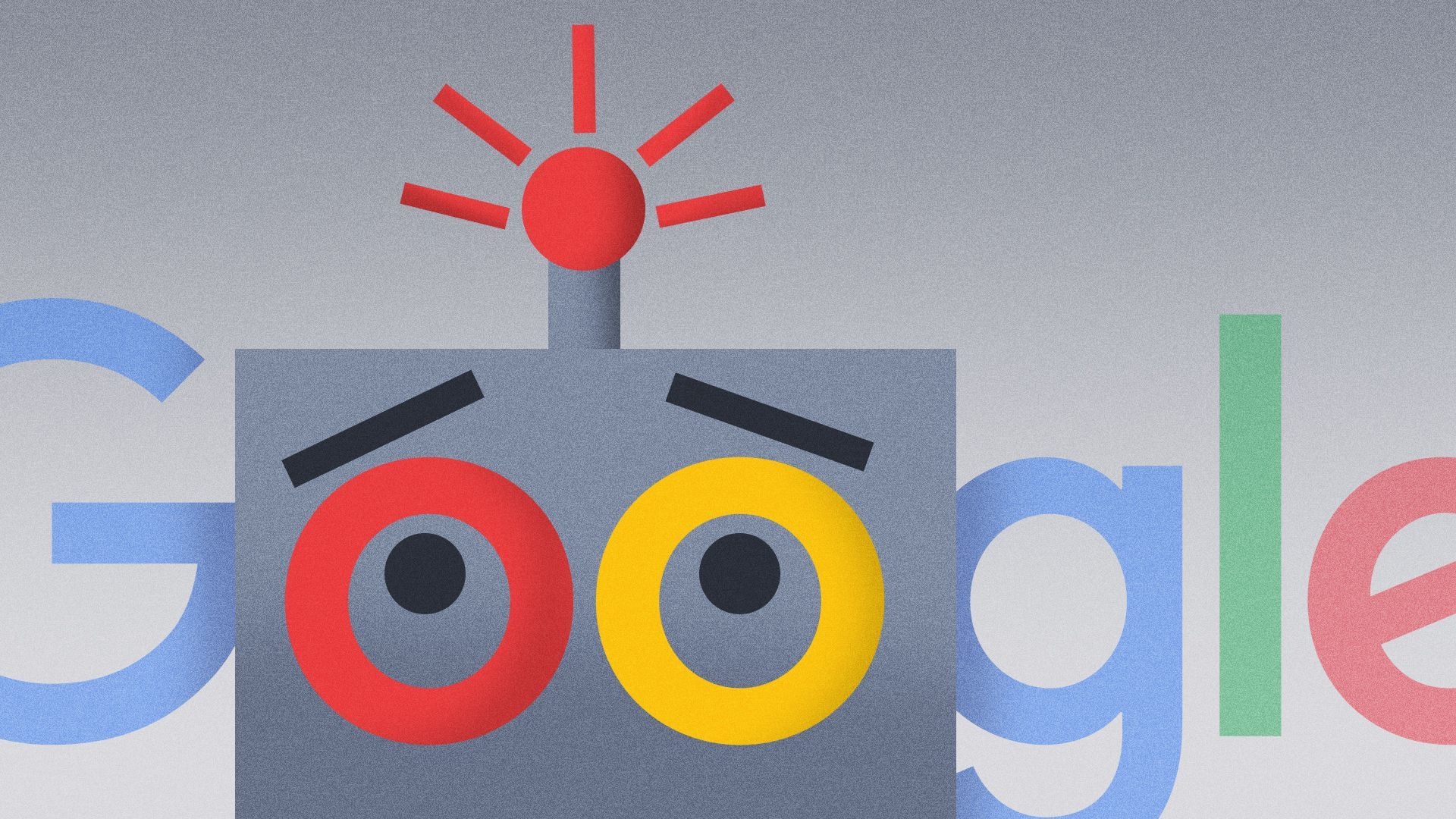 Google is paying small local publishers to test new artificial intelligence features that help newsrooms write stories and newsletters, sources told Axios.
Why it matters: Smaller publishers with access to fewer resources have historically relied more heavily on tech firms like Google for access to publishing tools and resources.
Details: The features are being tested by members of Local Independent Online News, a publishing group that represents small, hyper-local digital publishers.
They are designed to help local publishers turn things like press releases into articles using different tones and styles.
Sources told Axios that the tools can help craft not only articles but newsletters as well.
Google has also told potential publishing partners that it's working to connect those AI publishing tools with Pinpoint, a Google-owned research tool that helps journalists filter through large files.
The New York Times first reported about the AI product, called Genesis, over the summer.
Be smart: While the tests have primarily focused on editorial functions, sources told Axios that Google is also eyeing AI tools that can help publishers autogenerate emails and social posts that are designed to engage members or subscribers for contributions.
What they're saying: "In partnership with smaller news publishers, we're in the early stages of potentially providing AI-enabled tools to help journalists and news organizations with their work," said Google spokesperson Jenn Crider.
"For instance, AI-enabled tools could assist journalists with options for headlines or different writing styles or help marketing teams develop campaigns using new analytics," Crider added.
"Our goal is to give news organizations the choice of using these emerging technologies in a way that enhances their work and productivity, just like we're making assistive tools available for people in Gmail and in Google Docs. These tools are not intended to, and cannot, replace the essential role journalists have in reporting, creating and fact-checking their articles."
3. 🇬🇧 Exclusive: British invasion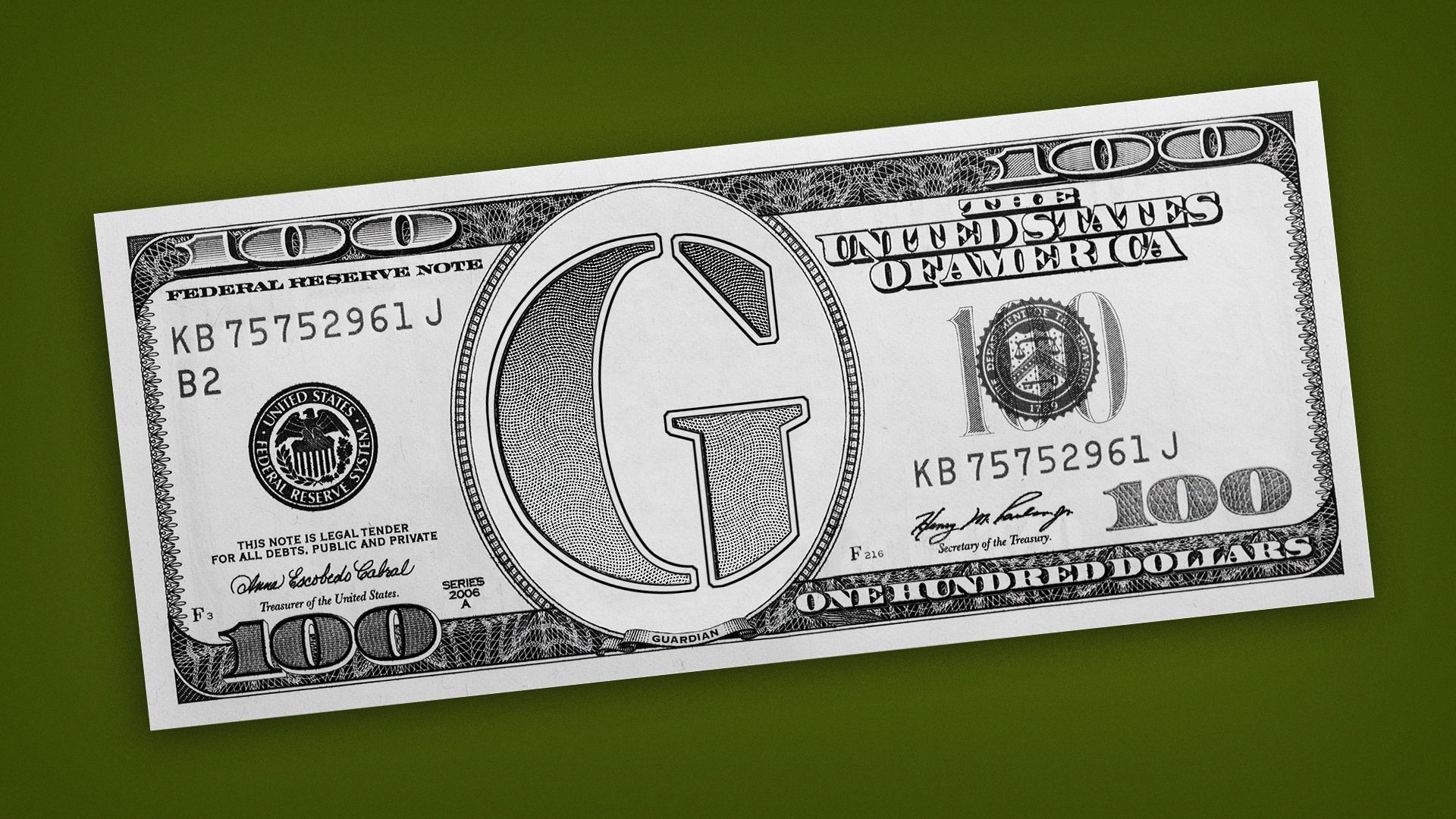 The Guardian expects to make $33 million in digital reader revenue in the U.S. for its fiscal 2023/2024 year — a new record.
That money will make up roughly 57% of its total U.S. business, executives told Axios, helping to offset a slowdown in the ad market.
Why it matters: The Guardian launched digitally in the U.S. more than a decade ago, but new investments in the U.S. market are starting to pay off financially.
In total, U.S. revenue is expected to make up a little less than 20% of The Guardian's total revenue, which is notable given there's no print product in the U.S.
U.S. reader revenue will account for roughly one-third of all digital reader revenue for The Guardian globally this year.
By the numbers: In the past year, the outlet has grown its U.S. headcount by 35% to 159 staffers — 107 in editorial and the rest in commercial and philanthropy roles.
It expects U.S. revenue to increase 11% year over year, thanks in large part to growth in digital reader revenue, which is voluntary reader donations.
Be smart: Reader revenue growth will offset a slight dip in ad growth this year (+4%) compared to last (+8%).
Advertising revenue makes up about 40% of The Guardian's U.S. revenue mix, which is a much smaller portion of its business in the U.S. compared to its business overall.
The big picture: U.K.-based publications have been ramping up investments in the U.S. market where the ad market and total addressable market for subscribers and donations are bigger.
4. Crypto news gets a lifeline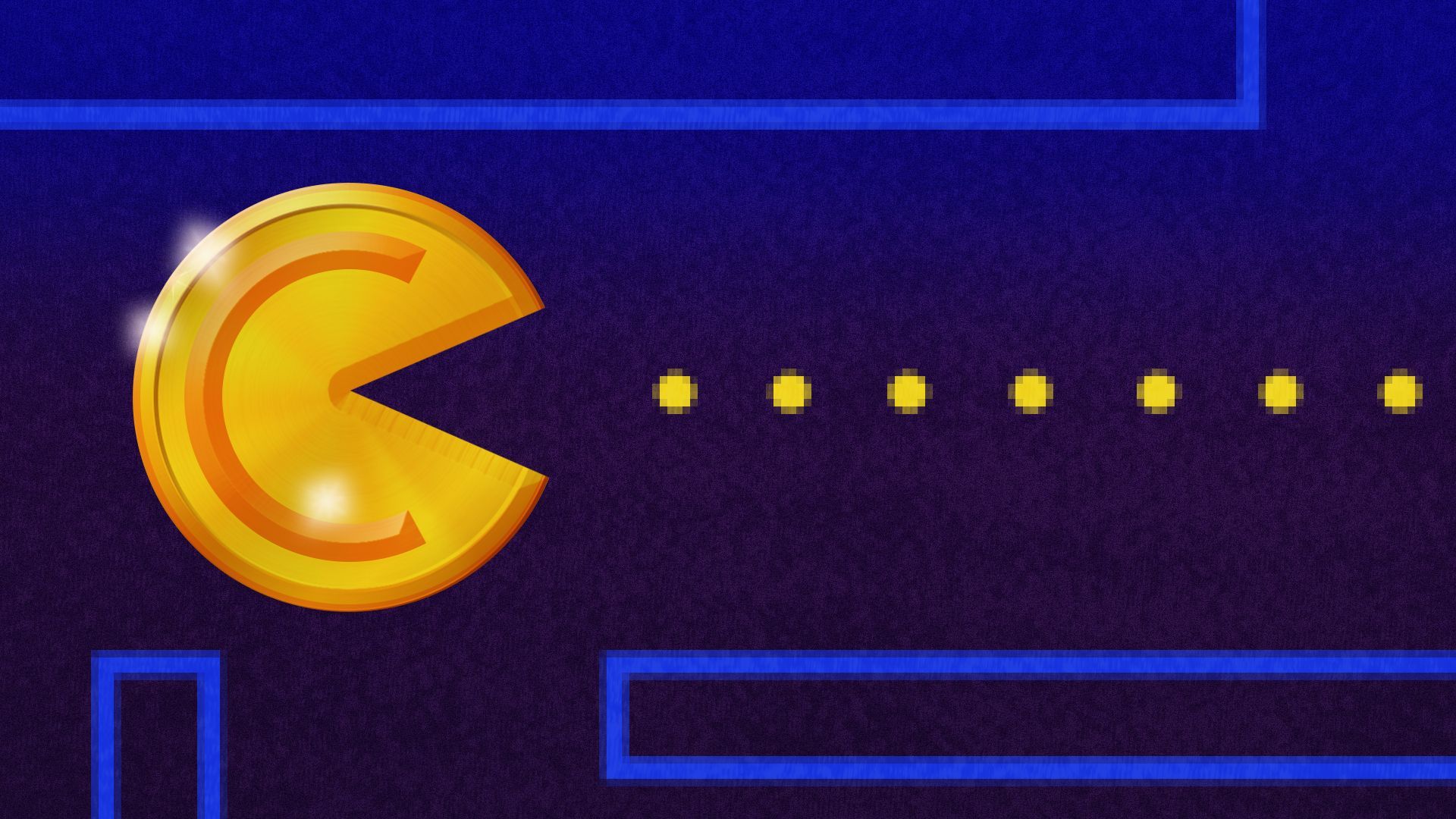 Crypto media company The Block sold a majority stake to Singapore-based venture capital firm Foresight Ventures in a deal valuing the crypto outlet at $70 million, Axios' Lucinda Shen and I write.
Why it matters: The deal frees the business from its financial tie to the FTX scandal one year after the issue came to light.
Catch up quick: Former CEO Mike McCaffrey — who held a majority stake in The Block — left last year after Axios reported that he had taken multimillions of dollars in undisclosed loans from FTX founder Sam Bankman-Fried.
McCaffrey used the funds to help finance a Bahamian property and a buyout of The Block's nonemployee shareholders in 2021.
By the numbers: Foresight Ventures is buying a stake worth roughly $60 million for about an 80% share of the company.
The vast majority of the capital was used to buy out McCaffrey's stake, with the rest (under $1 million) used to fulfill a change of control clause.
Of note: Though Foresight did not directly inject capital into the Block via the share sale, it has agreed to spend a minimum, undisclosed amount on ads with The Block in the first year.
The big picture: Crypto media dealmaking is being driven by fierce pressure on management teams spurred by the downturn in crypto markets.
What to watch: Digital Currency Group-backed CoinDesk laid off employees in August after it agreed to sell itself to an investor group for $125 million.
💭 Our thought bubble: The Block deal calls into question the value of CoinDesk's deal, which has yet to materialize. The Block breaks even. CoinDesk isn't profitable, sources told Axios.
5. Action films decline at box office
Disney's latest superhero film, "The Marvels," brought in around $47 million at the domestic box office in its weekend debut, according to Comscore — marking the worst domestic weekend debut in Marvel franchise history.
Of note: Film stars for "The Marvels" were unable to promote the movie until the actor's strike ended last Thursday, the day before its debut.
Why it matters: The film's poor performance is yet another sign of superhero and comic book fatigue hitting theater-goers as pressure for profits increases at major entertainment companies.
While there have been a few recent Marvel hits, such as 2022's "Doctor Strange in the Multiverse of Madness" and "Black Panther: Wakanda Forever," there have also been expensive under-performers, such as the latest Ant-Man sequel.
The franchise fatigue has also hit Warner Bros. Discovery's theatrical presentations of DC Comics. "Shazam! Fury of the Gods" "The Flash" and "Blue Beetle" all struggled in their box office debuts this year.
The big picture: Overall, strike-driven film delays and disappointing box office results for big franchises have caused the amount of U.S. box office revenues for action films to crater this year.
6. Actors get AI compensation in historic contract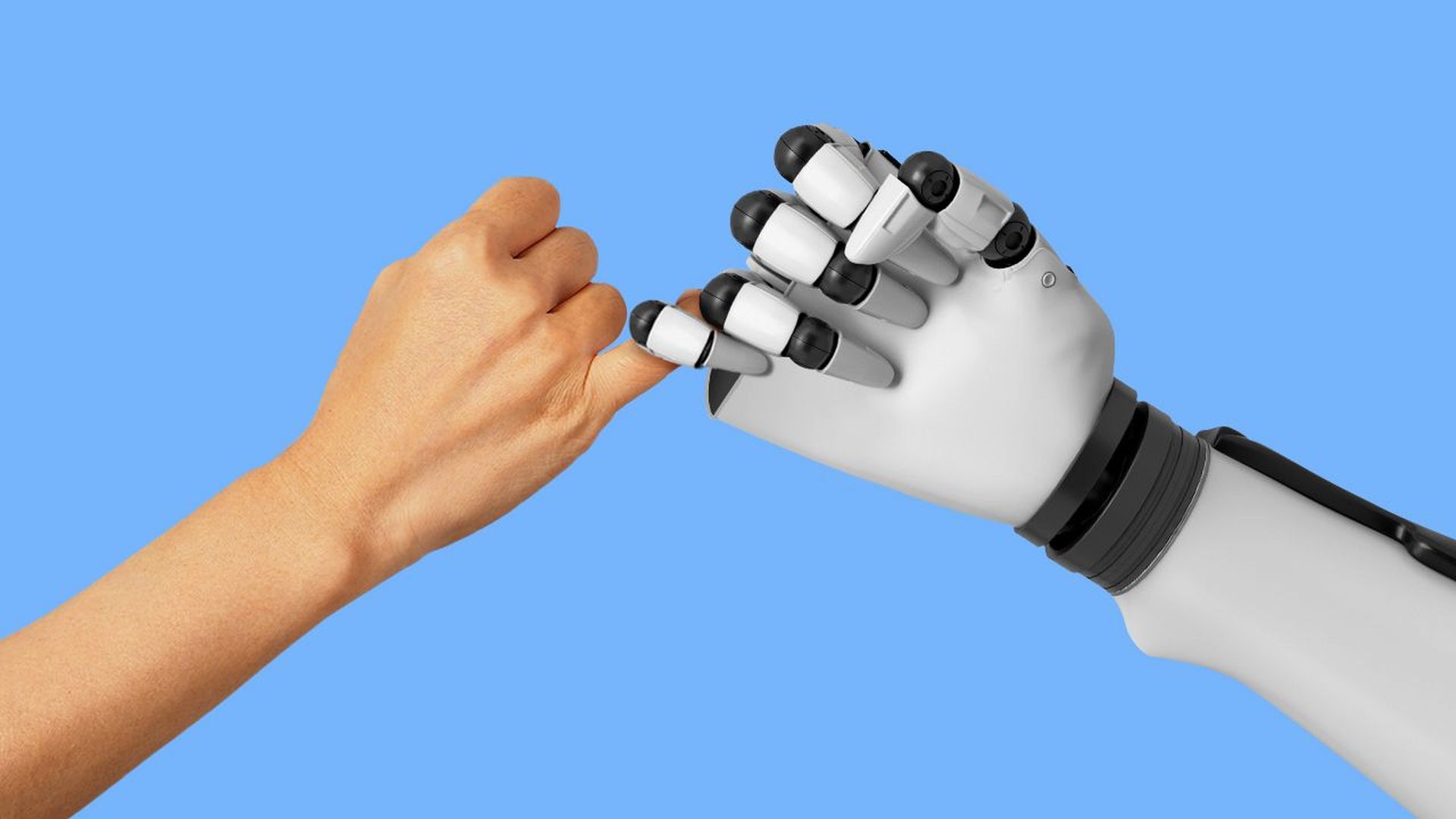 The tentative agreement reached between the SAG-AFTRA, the union representing actors, and AMPTP, the group representing Hollywood studios, goes further in outlining specific AI compensation requirements than the agreements with studios reached by Hollywood writers and directors unions earlier this year.
Why it matters: Actors face a different type of existential threat from AI than some of their Hollywood peers.
Specifically, SAG-AFTRA pushed to ensure that performers be compensated for digital replicas of their likenesses.
Compensation is not addressed in the three-year Directors Guild or Writers Guild contracts negotiated with studios this year.
Details: The tentative agreement reached last week, which still needs to be officially ratified by SAG-AFTRA members, establishes two definitions for "digital replicas" of a performer and sets compensation and consent terms for the use of those replicas.
Employment-Based Digital Replicas are replicas "created during a performer's employment with their physical participation, and used to portray the performer in scenes they didn't actually shoot." These performers are generally entitled to compensation for the creation and use of their replicas and are entitled to residuals "for use that would normally generate residuals."
Independently Created Digital Replicas are replicas "created often using existing materials, and used to portray the performer in scenes they didn't actually shoot." For these performers, compensation and residuals are freely bargained.
What to watch: One area that's already starting to cause conflict between SAG-AFTRA members is compensation and consent for "synthetic performers," or digitally created performers that weren't built using scans of specific people but were trained on AI models of real actors.
Justine Bateman, an actor, filmmaker and author who advised SAG-AFTRA on AI during the contract negotiations, has aggressively pushed back on any use of AI in entertainment.
"SAG signing off on 'synthetic performers' and 'digital doubles' taking the place of human performances throws every crew member under the bus. No human actors = no set and no crew," she posted on X last week.
What's next: CBS said Monday that new scripted series episodes will return in mid-February.
7. Debates fizzle without Trump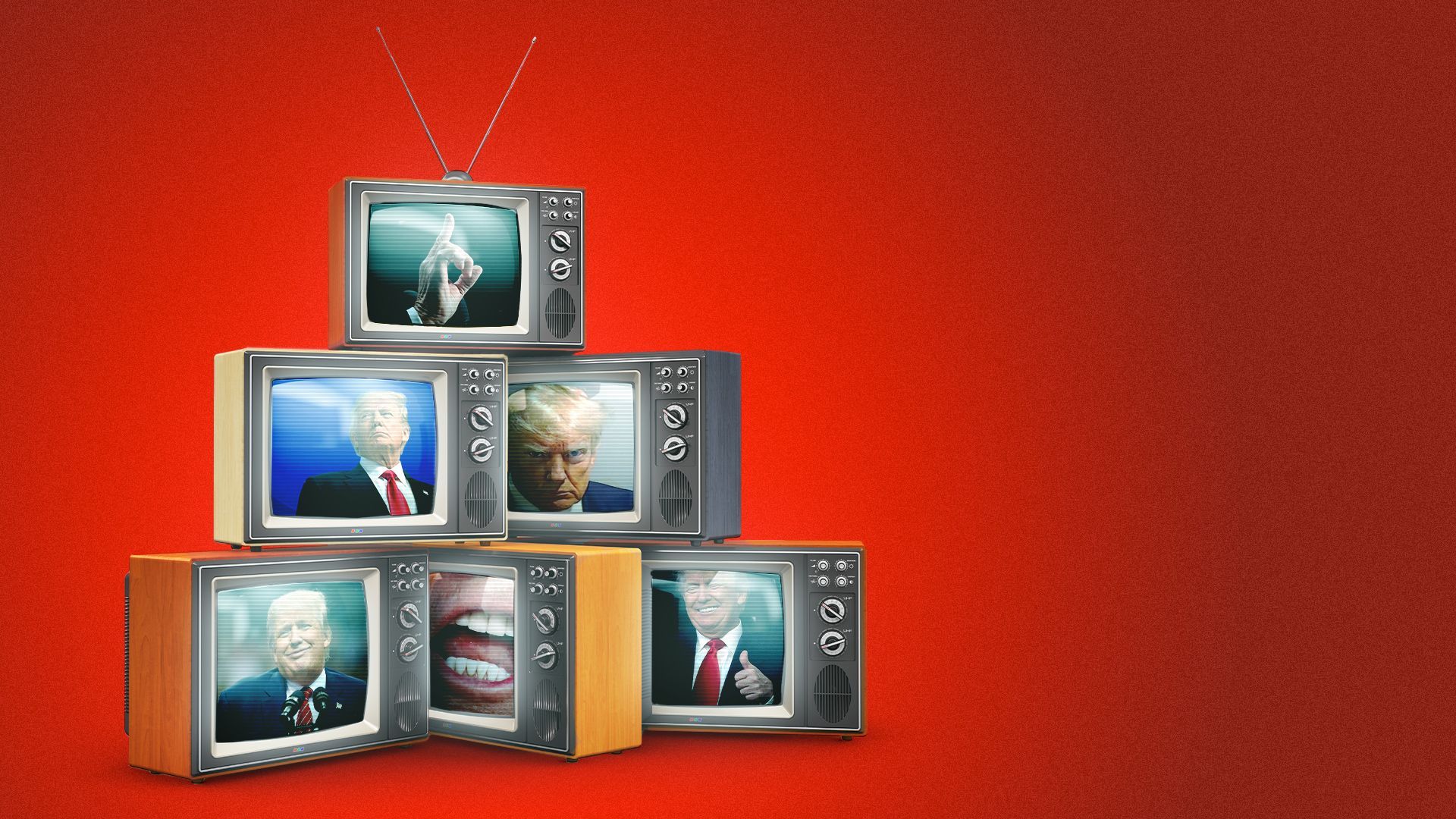 The third Republican primary debate drew 7.5 million viewers Wednesday night, a 21% decline from the second GOP debate in September and a 41% decline from the first GOP debate in August, according to Nielsen ratings.
Why it matters: The Republican debates haven't been able to draw as many eyeballs without former President Trump on the stage.
For context, the first two Republican primary debates in 2015 drew 23.9 million and 22.9 million viewers, respectively. The third Republican primary debate on CNBC that year attracted 14 million viewers.
The big picture: Lagging viewership underscores the diminishing power of primary debates in shaping the presidential race in the digital era.
A Morning Consult poll out last week found that only 40% of Republicans believe debates are "very important."
That number has decreased by 9 percentage points compared to when the same survey was conducted ahead of the first primary debate in August.
What's next: The fourth GOP debate will be hosted by NewsNation on Dec. 6.
It will feature three moderators, including former Fox News anchor Megyn Kelly, NewsNation's Elizabeth Vargas and the Washington Free Beacon's Eliana Johnson.