Axios Media Trends
June 21, 2022
Today's Media Trends is 1,444 words, a 5½-minute minute read. Tell your friends to follow along by signing up here.
Situational awareness: The Axios Media Deals team is at VidCon this week, reporting on the latest media deal news from the ground in Anaheim. Subscribe.
🏖️ Axios Media Trends will be off for the next two weeks and will resume July 12.
1 big thing: Snap CEO endorsed Musk's super app strategy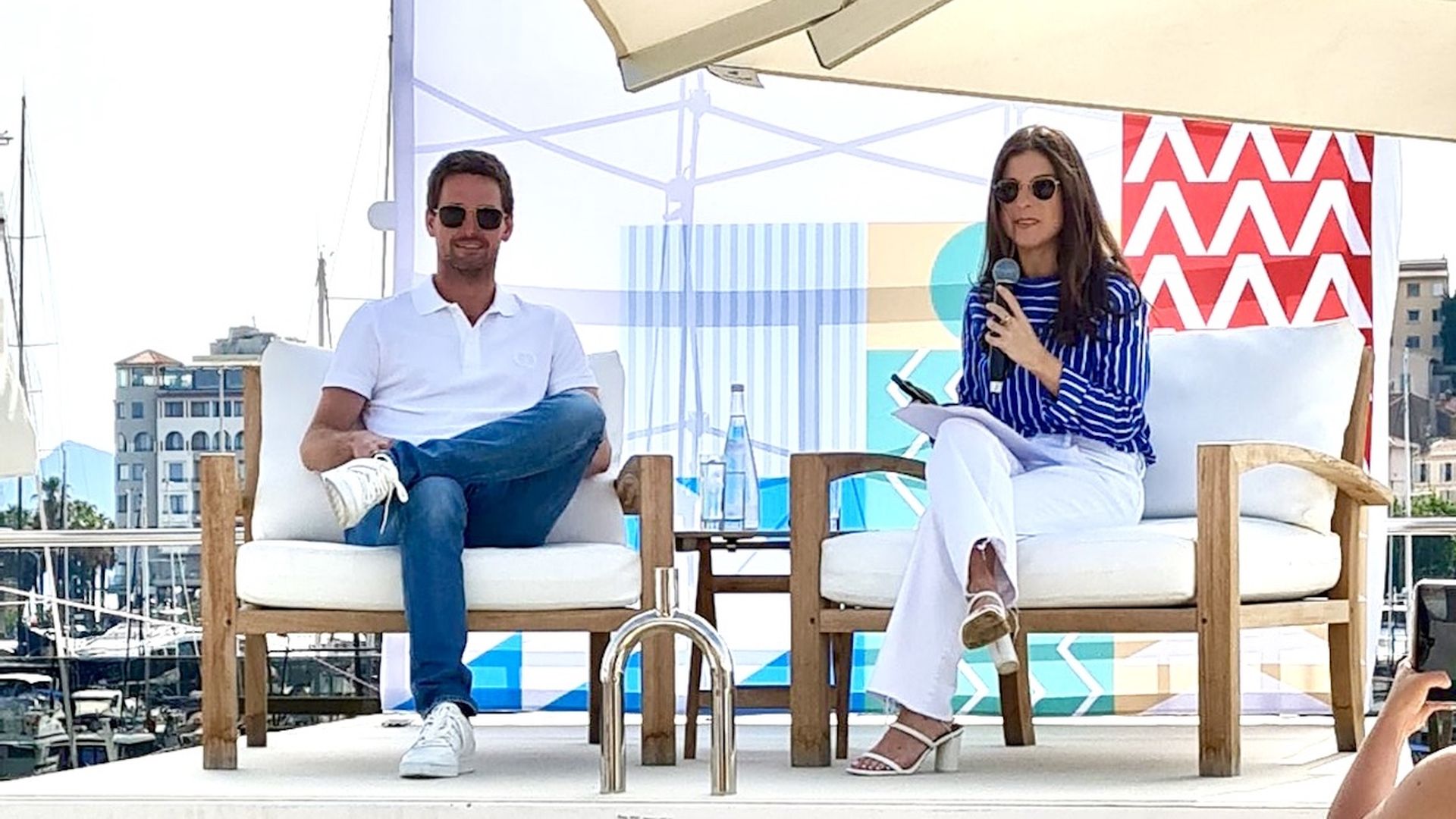 Snap Inc. co-founder and CEO Evan Spiegel on Monday endorsed Elon Musk's plans to turn Twitter into a "super app," or an app that provides multiple services in one mobile interface, citing Snapchat's own ambitions in that arena.
Why it matters: While some tech companies build or acquire separate apps for different services across their portfolio, like Meta or Google, Spiegel said, "We see the power in diversifying engagement across our service."
"[W]hen you've diversified engagement across a wide variety of products in the same application, that can really strengthen your business," he said.
Driving the news: In an interview with Axios at the annual Cannes Lions advertising festival in France, Spiegel noted that while he's learned "not to predict" Musk's strategy, "when he talks about Twitter as a super app, I think that's an idea that's really compelling."
"I think he's seeing a lot of what we saw in Asia, for example, and a lot of what we've tried to build."
Between the lines: Spiegel sounded bullish about the $44 billion Twitter takeover effort.
"Twitter is clearly something that's close to his heart, something he really enjoys using, and he's got a ton of ideas about how to evolve the product."
The big picture: Spiegel described for the first time publicly the company's long-term plan to build a Snapchat "super app," a strategy championed by Tencent in its creation of the widely successful super app WeChat. (Tencent took a 12% stake in Snap Inc. in 2017.)
"[I]f you look at the evolution of Snapchat, [it's something] we've been investing a lot in, over the years," he noted.
If the company can continue to attract more users through its communications tools, "then I think they'll get to know the rest of our products, or, you know, the Snapchat Super App, but we just tried to stay focused on that core," he said.
2. Exclusive: Ankler raises $1.5M at $20M valuation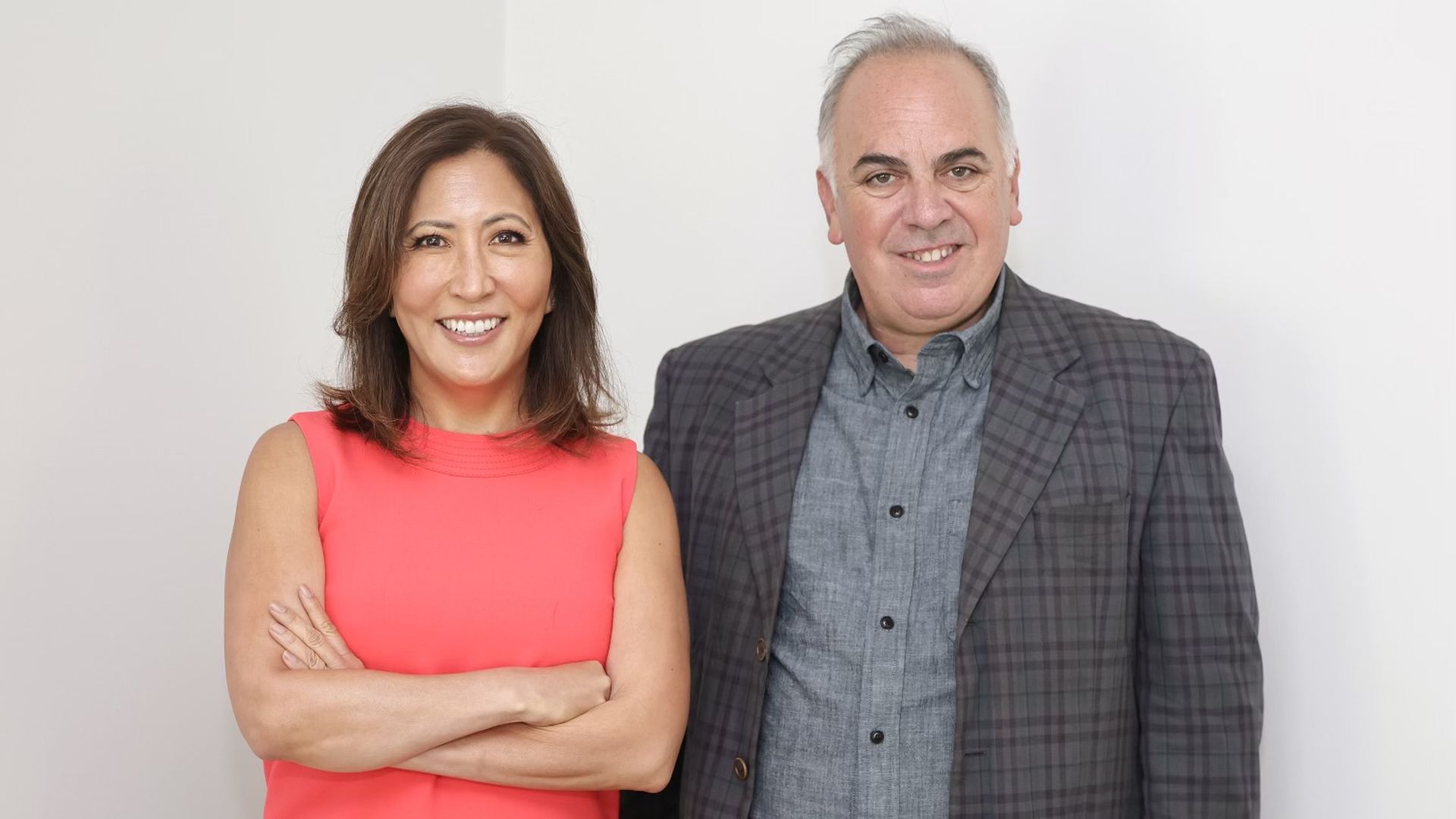 Ankler Media, an entertainment news company, has raised a $1.5 million seed round at a $20 million valuation, its CEO and editor-in-chief Janice Min tells Axios.
Why it matters: A bearish market has made it difficult for media companies to raise hefty sums at lofty valuations. Ankler Media's modest raise and steady growth strategy is a likely path forward for most media upstarts.
Catch up quick: Ankler Media is led by co-owners Min and Hollywood reporting veteran Richard Rushfield, who serves as chief columnist and editorial director.
Rushfield has authored a well-read newsletter about the entertainment business called The Ankler since 2017.
Min joined forces with Rushfield in early 2022 to launch a media company around his newsletter and beyond.
Details: The company raised $1.5 million in a seed round from Y Combinator and an array of investors pitched during a Y Combinator "Demo Day," a speed round event that matches startups with potential investors.
Additional investors include Imagination Capital, Goodwater Capital, Pioneer Fund, FilKor Capital and several individual investors.
The money is being used to hire more staff and to roll out more subscription newsletters about entertainment news and analysis.
By the numbers: While Ankler Media isn't releasing its number of paid subscriptions, it says they have grown 92% since Min joined the company. It has a total of 22,000 subscriptions, both free and paid.
"We're very happy with the number," Min said of paid subscribers. The company said paid subscription revenue has increased annual subscription revenue by 170% since last year.
For 2022, Min expects revenue from sponsorships to be in the low seven figures. Most of the company's corporate sponsorship partners are entertainment giants, like Amazon, Hulu and Viacom.
Min said the company is profitable.
What's next: Ankler Media is looking to expand its business to the U.K., where Min sees a large opportunity to disrupt the entertainment news industry, both from an editorial and commercial perspective.
3. 📬 Biggest local media company you've never heard of
N2 Publishing, a local magazine company, will rebrand this week as "Stroll," bringing all of its 650+ local print magazines under the same branding, executives tell Axios.
Why it matters: The rebrand marks a major milestone for the company, which has grown to bring in more than $131 million in annual revenue.
"If you produce unique content that people want to read about, they will read it. And in a very digital world, print is now cool again," said Duane Hixon, co-founder and CEO.
The rebrand represents a shift in focus from delivering community news to finding ways to help neighborhoods build stronger connections.
By the numbers: "We just turned 18, and we've now had 17 years in a row of profitability," said Hixon.
Stroll operates nearly 600 hyper-local magazines across 48 states.
About 250 people work at the company.
How it works: Stroll licenses its branding and services to local businesses or entrepreneurs that franchise the local titles on its behalf.
The company distributes free, local magazines to readers by mail for free each month.
The magazines are operated and managed by local constituents, who can leverage Stroll's national printing, copy editing and operational resources.
Stroll keeps a cut of the ad revenue local business owners make from selling local ads in the magazines.
Stroll's national team has editorial oversight over what's published in each hyper-local issue, to ensure local magazines meet its editorial standards of nonpartisan, community-focused local news.
The magazines typically feature local articles written by residents about everything from spotlights on student-athletes to local homes.
The intrigue: None of the magazines are available online, as a way to ensure the content and experience remain hyper-local. They are only sent by mail to local residents.
Catch up quick: N2 was launched in 2004 by two North Carolina-based sales entrepreneurs. The company is bootstrapped and has received no outside funding.
Co-founders Hixon and Earl Seals, who still own and operate the company, harnessed their personal business networks to encourage friends to launch their own local magazines in their hometowns.
In addition to its local magazines, Stroll operates a few national products, including a local digital marketing company, which are also included in its annual revenue figures.
What's next: Altogether, "our company is on track to double in revenue in the next four to five years," Hixon said. The company has no plans to sell or go public, he noted.
4. U.S. digital newspaper ad revenue to surpass print by 2026
The U.S. is expected to make history in 2026 when it becomes the first major media market in the world to see digital newspaper ad revenue eclipse print newspaper ad revenue, according to a new report from PwC.
Why it matters: Newspapers have been slower to migrate advertising revenues to digital than the broader publishing landscape because of their local footprint.
"It's not a difference in a willingness to digitally transform, but a marketplace difference," said CJ Bangah, a principal at PwC who focuses on media and is a co-author of the new report.
By the numbers: U.S. newspaper publishers will lose $2.4 billion in ad investment between 2021 and 2026, largely due to print advertising losses. While digital will grow marginally, it won't be enough to stop the industry from losing ad revenues overall.
Print advertising will shrink from $7 billion last year to $4.9 billion by 2026. That 7.7% compound annual growth rate (CAGR) is well ahead of the global average decline, which is -5.1% CAGR.
Digital ad revenue will expand 1% CAGR, adding just $251 million from 2022 to 2026, per the report.
The big picture: Newspapers that cater to local markets struggled to offer competitive digital advertising rates for local businesses online, Bangah said.
Local businesses that previously relied on newspapers to geographically target users at the local level found more cost-efficient options on Big Tech platforms.
What's next: News companies are relying on subscription business models to subsidize slowing ad revenue losses.
PwC predicts that newspaper circulation revenues, in both digital and print, are expected to surpass advertising in 2022.
5. 1 fun thing: Creative brain drain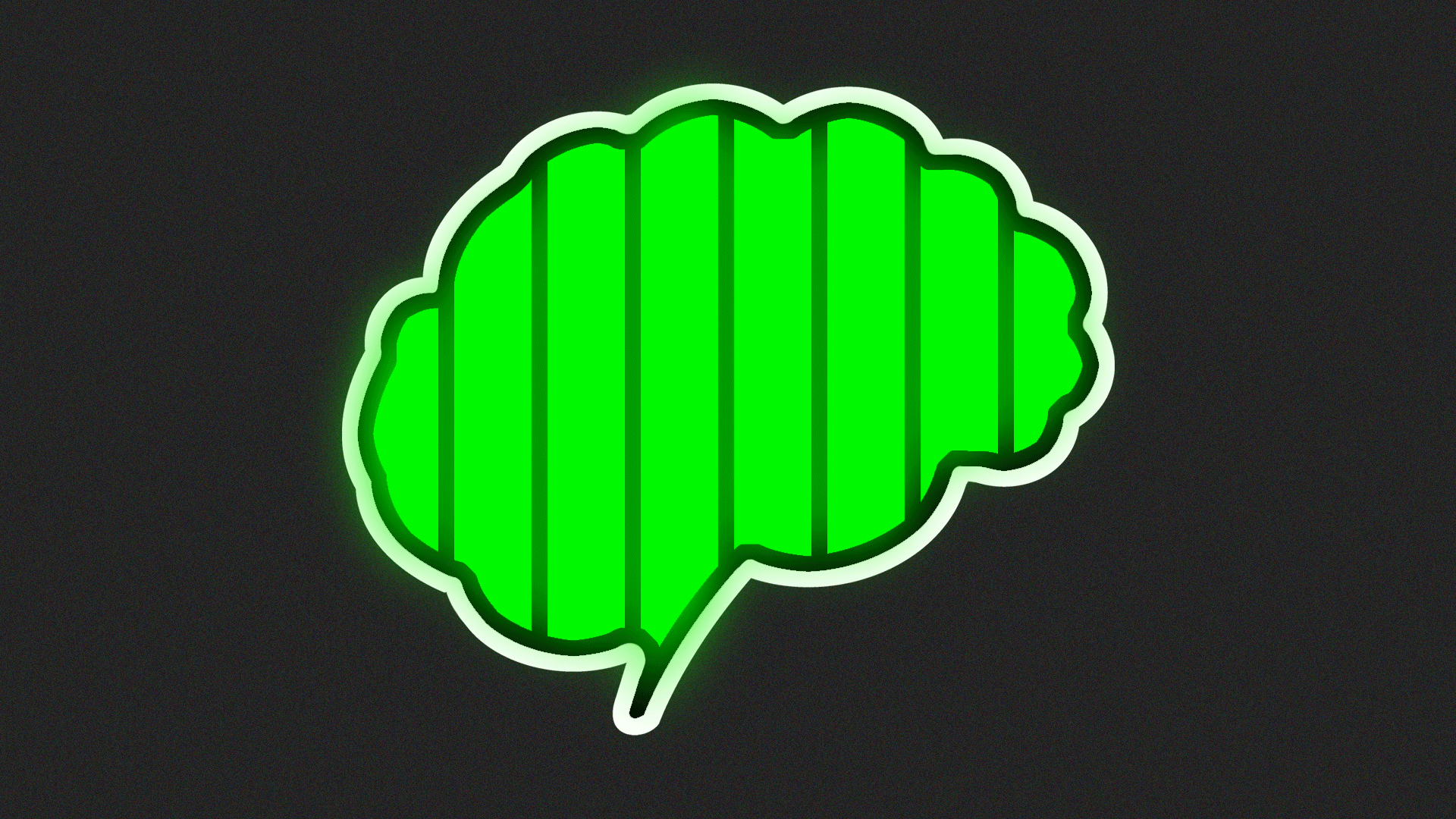 The share of creative skills within the advertising industry has decreased by 17% over the past five years​, LinkedIn CEO Ryan Roslansky said in a speech at the annual Cannes Lions creative festival in France Tuesday.
Why it matters: In prioritizing tech and data skills at the expense of creative ones, the sector has lost more talent than it has gained relative to other industries.
By the numbers: The advertising industry lost 5.5% more people than it has gained in the past five years, whereas the tech industry has gained 23% more people than it has lost in that time span.
Similarly, there's been a 32% decline in the share of creative skills, like design, creative strategy and branding, in that time across the ad industry, compared to a 47% increase in tech skills, like coding.