Axios Media Trends
January 26, 2021
Today's Media Trends is 1,672 words, a 6.5-minute read. Sign up here.
Axios Local launched yesterday in Tampa Bay and the Twin Cities — joining Charlotte, with Denver and Des Moines coming soon. Sign up here.
Situational awareness:
🍻Many iconic Super Bowl advertising brands are going dark this year.
🍪 Google may have found a privacy-friendly substitute to cookies. Go deeper.
♀️Women will overwhelmingly guide coverage of the Biden White House.
1 big thing: Twitter dives into newsletters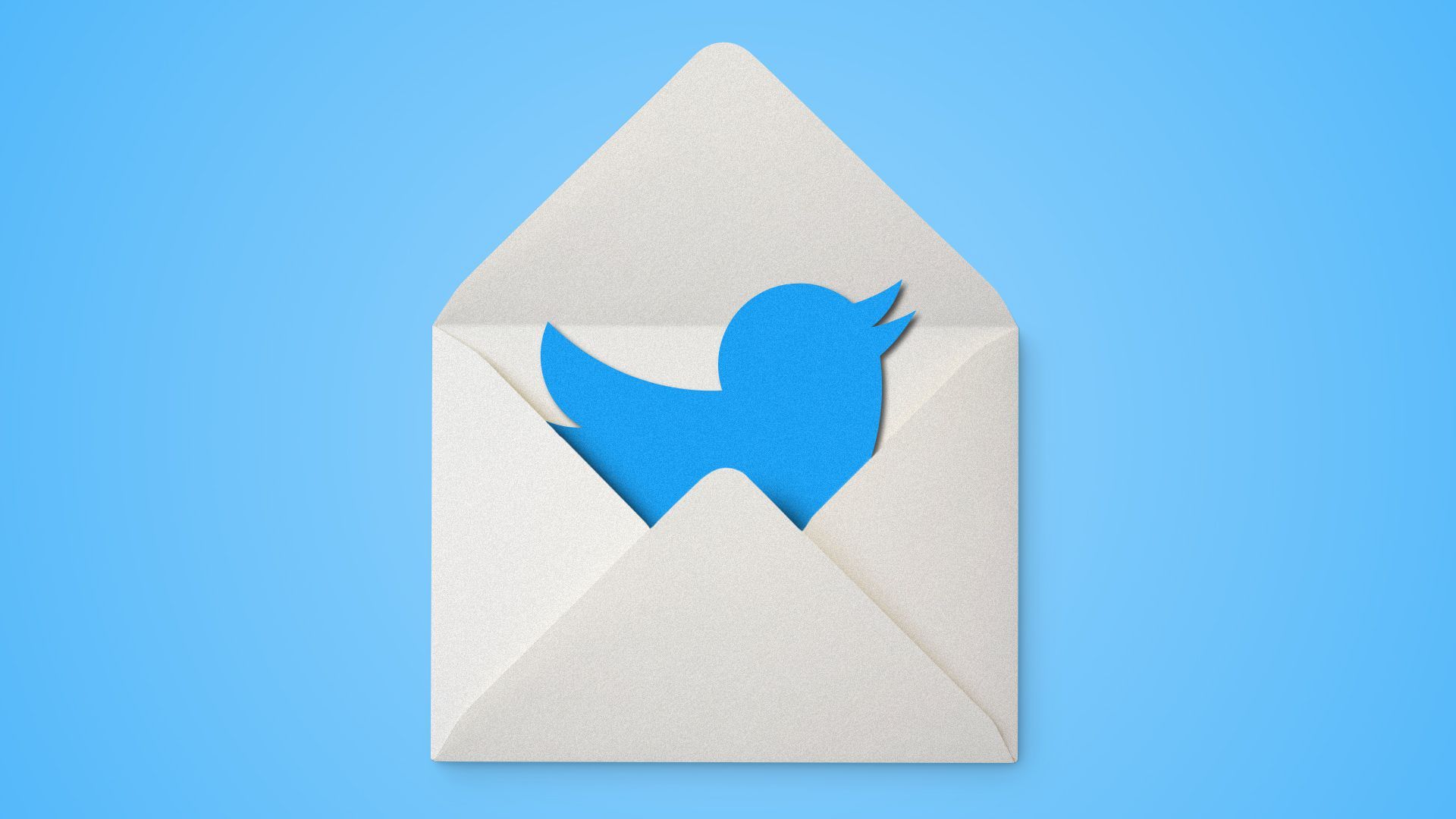 Twitter has acquired Revue, a newsletter platform for writers and publishers.
Why it matters: The deal marks Twitter's first step into building out long-form content experiences on Twitter, and its first foray into subscription revenue.
Deal terms weren't disclosed. The five-year-old Dutch company has 6 employees and has raised only around $318,000, according to Crunchbase.
Twitter will be acquiring the team and plans to expand it once onboard.
Revue takes a 6% cut of paid newsletter revenues as a part of its transaction fee. Twitter says it will be lowering that cut to 5%.
Twitter says writers can expect some sort of paid compensation based on how many Twitter users they convert to subscribers.
The big picture: There are numerous tech firms getting into the newsletter business, like Substack, TinyLetter, Lede, and Ghost, as well as several editorial publishers, like Patch and Forbes.
Between the lines: Some authors are figuring out they need more than an internet connection and writing ideas to build out their business, Axios' Kia Kokalitcheva writes.
After 10 months as a collection of newsletters created via Substack, the team behind the Everything Bundle is breaking out on its own with $600,000 in seed funding, its own content and newsletter software built in-house, and a refreshed brand as Every, Kia scoops.
They join brands like Defector Media, A Media Operator, The Generalist, and Fintech Today that have left Substack in recent months.
2. The week the Trump show ended
Former President Trump was eclipsed in media attention last week by President Biden for the first time since Trump took office, according to viewership data on the internet, on social media and on cable news.
Why it matters: After Trump crowded out nearly every other news figure and topic for five years, momentum of the new administration took hold last week and Trump retreated, partly by choice and partly by being forced off the big platforms, Axios' Neal Rothschild and I write.
The big picture: With the exception of a departure-day rally before flying to Florida on Jan. 20, Trump has neither jumped on the airwaves nor put out messages through surrogates.
The bottom line: Inauguration Day was the inflection point in the country's attention budget.
3. Scoop: North Equity to acquire Domino Media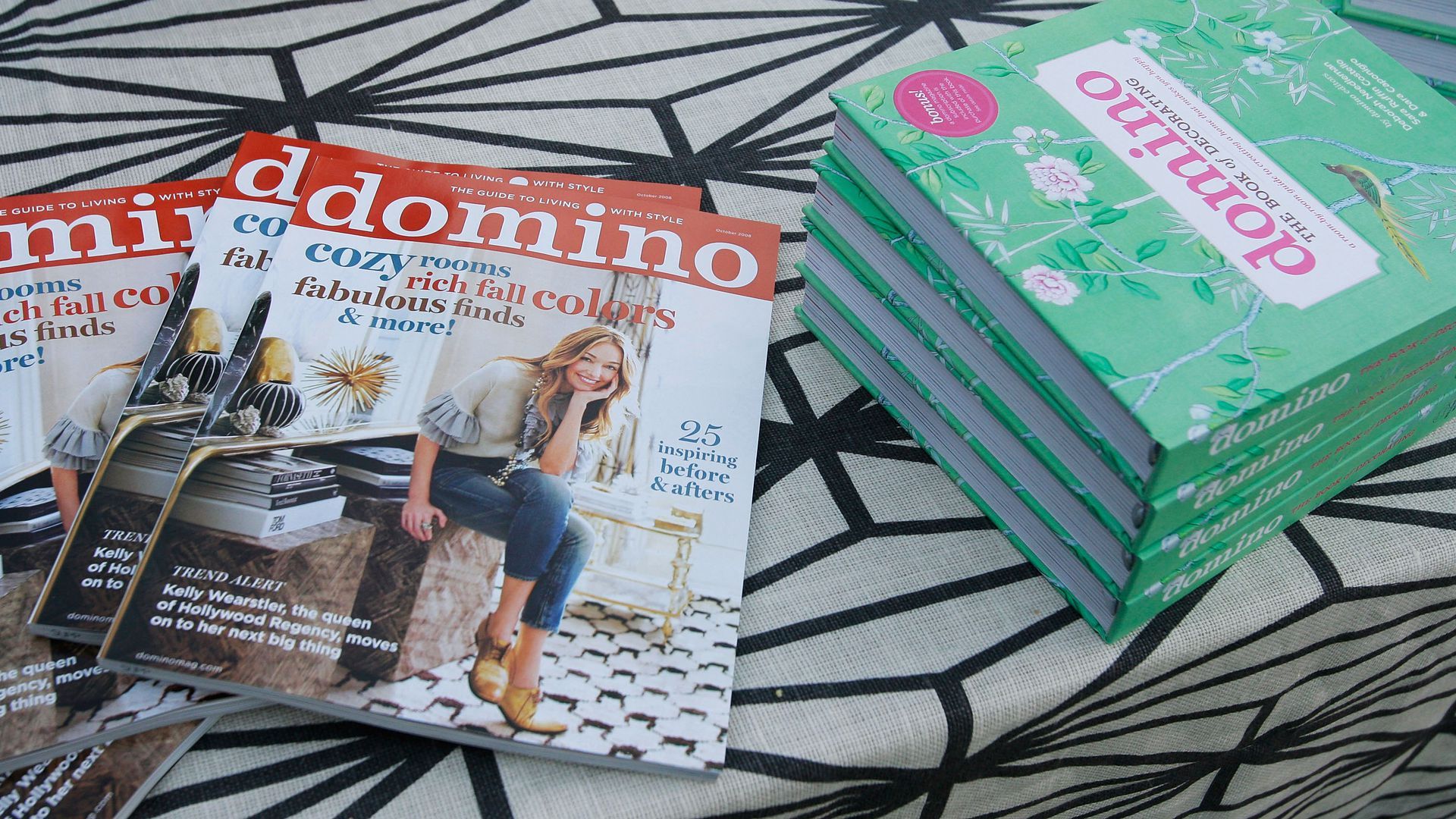 North Equity, a venture equity firm that acquires and invests in media brands, is acquiring Domino Media Group, the home magazine and digital company launched by Condé Nast in 2005. The deal is expected to close this week. 
Why it matters: It's the latest example of a niche media brand being gobbled up and consolidated by a private equity firm. Private equity firms are typically interested in ways to better monetize a brand's value.
Details: Sources tell Axios that North Equity will be acquiring all of Domino Media's roughly 25 employees.
Domino, which focuses on home design and style, would help bolster North Equity's growing home vertical, which includes brands like SAVEUR, the gourmet food, beverage, and travel site, BobVila.com, a DIY home improvement site and Kitchenistic, a kitchen product review site.
The big picture: North Equity has been quietly building up a strong portfolio of digital-first brands since it first acquired The Drive from Meredith in late 2018.
Last year, it acquired Popular Science, Popular Photography, Saveur, Outdoor Life, Field & Stream, Better You and Interesting Things from Bonnier Corp.
The investment firm owns 15 digital brands in total, mostly in the auto, home, military and special interest categories.
North, which has built its own digital media and ad tech platform, will benefit from the increased scale from the deal. Domino also offers unique opportunities for North Equity to bolster its growing e-commerce ambitions.
3. Scoop: WaPo expands video to Zeus, supported by Google grant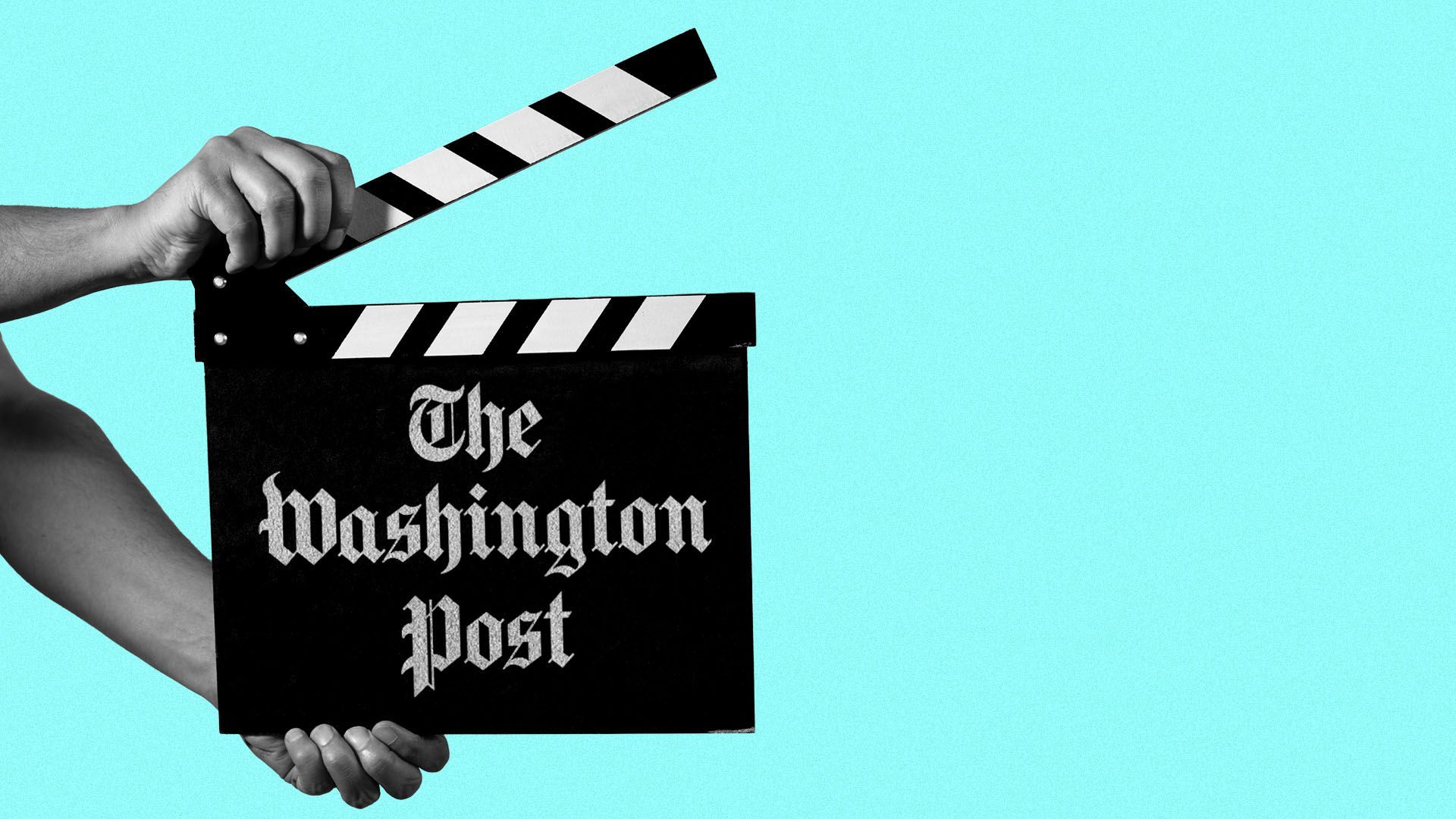 The Washington Post will expand its performance software on Tuesday to add video to Zeus, its suite of ad placement and optimization tools.
Why it matters: The update brings The Post a step closer to an end-to-end platform for publishers and advertisers on the open web to compete for ad dollars with big tech firms like Google and Facebook.
Zeus Video is supported by the Google News Initiative's (GNI) Sustainability Lab grant in partnership with YouTube.
GNI has issued The Post a grant in order to help build a sustainable ad platform for for video news. Video ads are especially important for local broadcast companies.
Zeus now includes 4 components, which collectively allow publishers to sell ads, optimize their performance and measure it across one technology stack.
Zeus Performance. ad display ad performance tool
Zeus Video, a video ad tool
Zeus Prime, which allows companies to buy automated ads in real-time
Zeus Insights is The Post's first-party data tool that is used for ad-targeting
Be smart: Like Amazon, whose founder CEO owns the Washington Post, Zeus gets stronger as more publishers sign on, and collectively optimizes their ad performance based on shared insights.
"It's all connected through this software," says Jarrod Dicker, The Post's VP of Commercial Technology and Development. "This is the Amazon Web Services element to the product that makes it unique."
The big picture: As technology has evolved, it's become hard for many publishers, especially small, independent or local publishers to keep up.
Zeus has signed up over 125 publishers in just over a year.
While Zeus is used by publishers of all sizes and focuses, it's recently inked partnerships with several local news brands, including The Seattle Times, McClatchy, The Dallas Morning News and others.
What's next: The Post will launch its full ad network in the second quarter of this year.
5. Audio social media is the hot new thing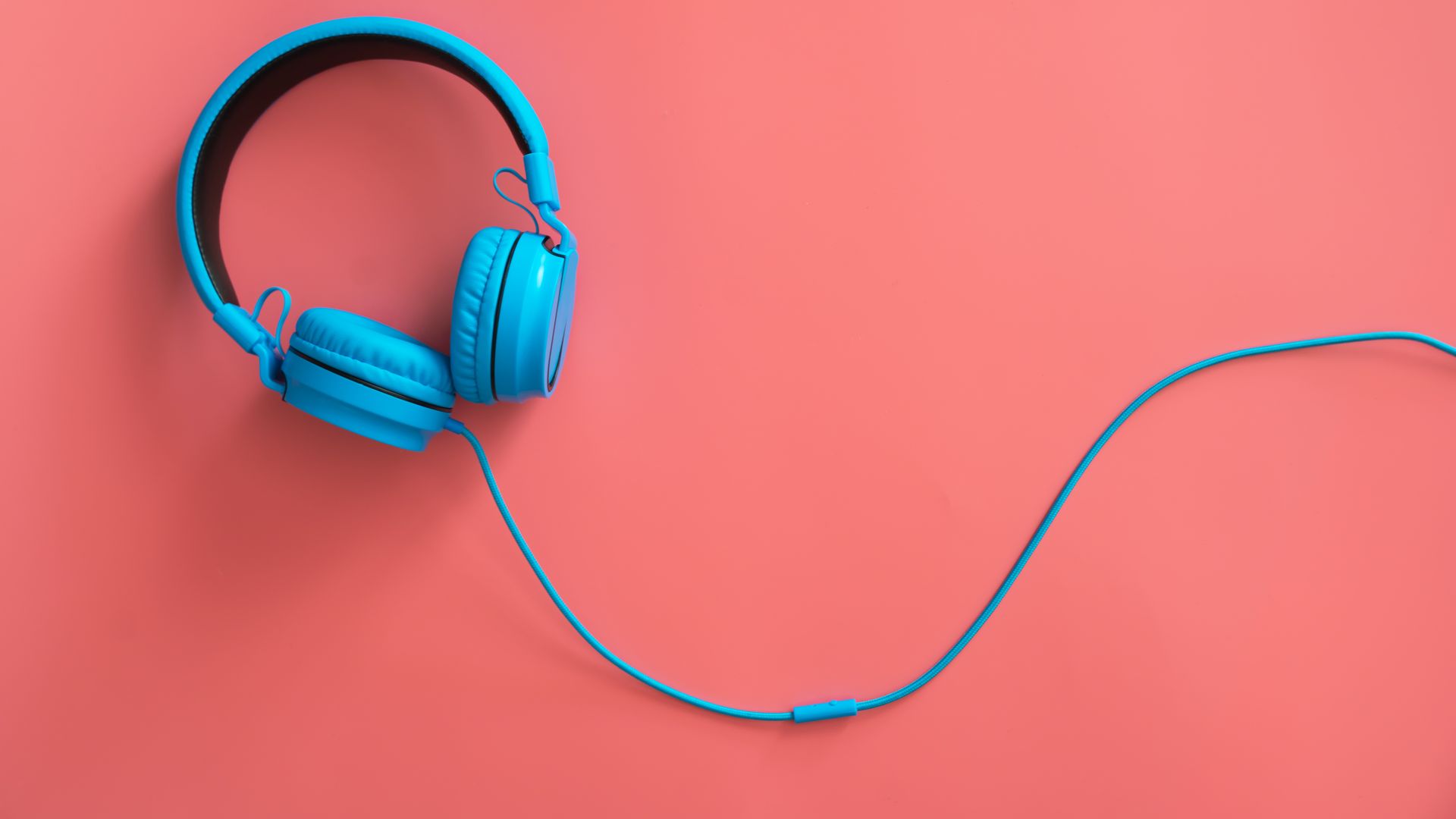 A slew of apps centered around audio are booming, pointing to the undeniable trend of audio messaging becoming a bigger part of social media and work amid the pandemic.
The big picture: The ubiquity of AirPods and other hands-free devices have made audio-first companies more attractive to venture capital.
What to watch: Several companies, like Resemble, are also working to crack the next frontier of audio — the conversion of text to voice.
The bottom line: "The intimacy of audio could be tailor-made for our shelter in place, contact-free lives," says John Lustyan, Founder & Managing Partner of illum, a media consultancy.
"Audio removes Zoom fatigue problem," Yac co-founder and CEO Justin Mitchell tells Axios.
6. Taboola to go public via SPAC at $2.6 billion valuation
Taboola, the content recommendation company known best for the chum box ads at the bottom of publishers' websites, has agreed to merge with special purpose acquisition company, ION Acquisition Corp., and become a publicly-traded company.
By the numbers: The deal values Taboola at $2.6 billion. Taboola's last round of funding in 2015 valued the company at an estimated $1 billion.
The company raised approximately $545 million — $259 million in a trust from ION as well as $285 million in private investors.
Taboola brought in roughly $1.2 billion in revenue in 2020, with about $375 million that actually went to Taboola, per a statement.
The company pays out most of its gross revenue to its publishing partners.
Catch up quick: Taboola almost merged with chum box rival Outbrain last year, but the deal fell apart following pandemic-related headwinds and concerns that the merger would prompt regulatory concerns.
Taboola CEO Adam Singolda tells Axios that he sees any sort of open web device, whether it being a smart refrigerator or a smart TV, one day being able to use Taboola's technology to power content recommendations.
The big picture: Group Nine's SPAC is eyeing Buzzfeed as an acquisition, CNBC reports. Business Insider has a list of the 11 high-profile blank-check companies to watch in 2021.
7. Cable is collapsing, but the bundle isn't dead
The pandemic has taken a huge toll on the Pay-TV industry, and with the near-term future of live sports in question, there are no signs of it getting better in 2021.
NBCUniversal will shut down its sports cable channel, NBCSN, at the end of the year and move some of its programming, including NHL playoff games and NASCAR races, to its USA Network.
The big picture: The fraught Pay-TV landscape is forcing some smaller, niche cable channels out of business altogether.
Live sports networks in particular are under pressure, given how much cable operators have to pay them for sports rights. 
But it doesn't mean that the bundle is entirely dead.
8. The hottest turnaround story in media
Software firms that help other companies communicate are booming thanks to pandemic-driven remote-work.
The latest: Vimeo, the 16-year-old video service that started as a platform for indie filmmakers, has raised $300 million in equity from T Rowe Price and Oberndorf Enterprises at a valuation of over $5 billion, the company said Monday.
Why it matters: The company has nearly doubled its enterprise value in less than three months. Vimeo's parent IAC announced plans last year to spin off Vimeo early in the second quarter of 2021.
9. Newsweek opinion editor has anti-tech side gig
Newsweek's opinion page editor, Josh Hammer, consistently publishes op-eds slamming Big Tech and Google while remaining counsel at the Internet Accountability Project, a group partly funded by Oracle, Axios' Ashley Gold has learned.
What's happening: After being contacted by Axios, Newsweek added a disclosure about Hammer's role with IAP on a recent political column where he wrote about the need for conservatives to fight back against Big Tech.
10. Podcast biz booms, but few make money
Nearly every major media and entertainment company is pouring cash into new podcasts. Many of them aren't making big money — at least not yet.
Why it matters: Consumer adoption has outpaced monetization. Only a few big players make meaningful revenue from podcasts today, but that's expected to change as the industry matures.