Axios Media Trends
May 07, 2019
Thanks for subscribing to Media Trends. Tell friends to follow along by signing up here. Keep up with the latest news by getting our breaking news alerts.
Situational awareness: Pulitzer Prize-winning Reuters reporters Wa Lone and Kyaw Soe have finally been freed from a Myanmar prison after more than 500 days behind bars, Reuters reports.
1 big thing: The power brokers of election ad dollars
New factors in the internet era — like virality, digital fundraising operations and activist digital media outlets — are increasingly playing a role in political persuasion advertising, but don't write off the old-school analysts just yet.
The big picture: When political analysts at the Cook Political Report rate an election as a toss-up or move it closer to toss-up territory, much more money flows into that race — especially on the House side, according to exclusive data from Advertising Analytics, a data firm specializing in media ad spending and real time ad detection that specializes in politics.
Details: In 2018, 40% of all spending on House races went to races that Cook labeled a "toss-up." By comparison, only 20% went to races that were ranked solidly Republican or Democrat.
In 2018, a whopping 80% of all spending on Senate races went to races that Cook labeled a "toss-up." By comparison, only 3% went to races that were solidly Republican or Democrat.
Race ratings are often reinforced by positive media coverage and polling, as well as additional factors like FEC reports, ads and spending data, district and state demographics, past election results and interviews. The closer a race the Cook Political Report foresees as a result of those factors, the more money one can be expect will flow into that race.
The same thing goes for flipping Congressional chambers on a bigger scale. Because polling and ratings forecasted that Democrats were expected to flip the House, Democrats outspent Republicans $555 million to $403 million on persuasion ads to ensure that outcome.
By comparison, both parties spent an estimated $461 million on Senate races.
Yes, but: Charlie Cook, editor and publisher of The Cook Political Report, notes that the fundraising influence of D.C. analysts, while meaningful, has diminished over the past two decades.
"Frankly, I think Washington-based political newsletters have less influence on campaign fundraising than they did 20 years ago," Cook tells Axios.
"More money is coming from the man or woman sitting at home on their laptop watching an MJ Hegar or Beto O'Rourke (Senate) video that has gone viral, and then going on ActBlue and sending $10.... That really mounts up."
Between the lines: Data from Advertising Analytics also shows that candidate spending over the past three cycles is increasing at a much higher rate than spending from issue groups. 
Since 2014, super PACS (political action committees) and party committees have increased ad spending by 65%.  However, since 2014, Democratic candidates have increased ad spending 170%, far outpacing the trend.  
2. Mapping online neighborhoods
Why it matters: The majority of traffic referrals to online media companies isn't from direct sources, making it critical for publishers to understand which platforms are most likely to elevate specific topics.
"It's all about aligning with algorithms that you like," says Neil Vogel, CEO of DotDash, an IAC-backed media company that was created through the rebranding of version of About.com.
DotDash is home to several niche websites, like TripSavvy, The Spruce, Byrdie, MyDomain, Investopedia and others.
Vogel says that Google is a strong traffic distributor and publishing partner for some of DotDash's evergreen content on websites like TheSpruce, a home improvement site, and Investopedia. But Instagram is much better for others like Byrdie, a beauty brand, and MyDomain, a lifestyle brand.
Similarly, online publishers that focus on politics and hyper-partisan news tend to perform best on Facebook, according to analytics company Newswhip.
Yes, but: Just because a topic isn't well-aligned on a certain platform, doesn't mean it can't or won't perform well.
Overheard, for example, has millions of followers across multiple accounts on Instagram, but all of its content is words.
Read the full story from Axios' Neal Rothschild and me.
Bonus: Platform matrix
Go deeper: Instagram is an engagement powerhouse
3. Scoop: AOC in talks to do Green New Deal doc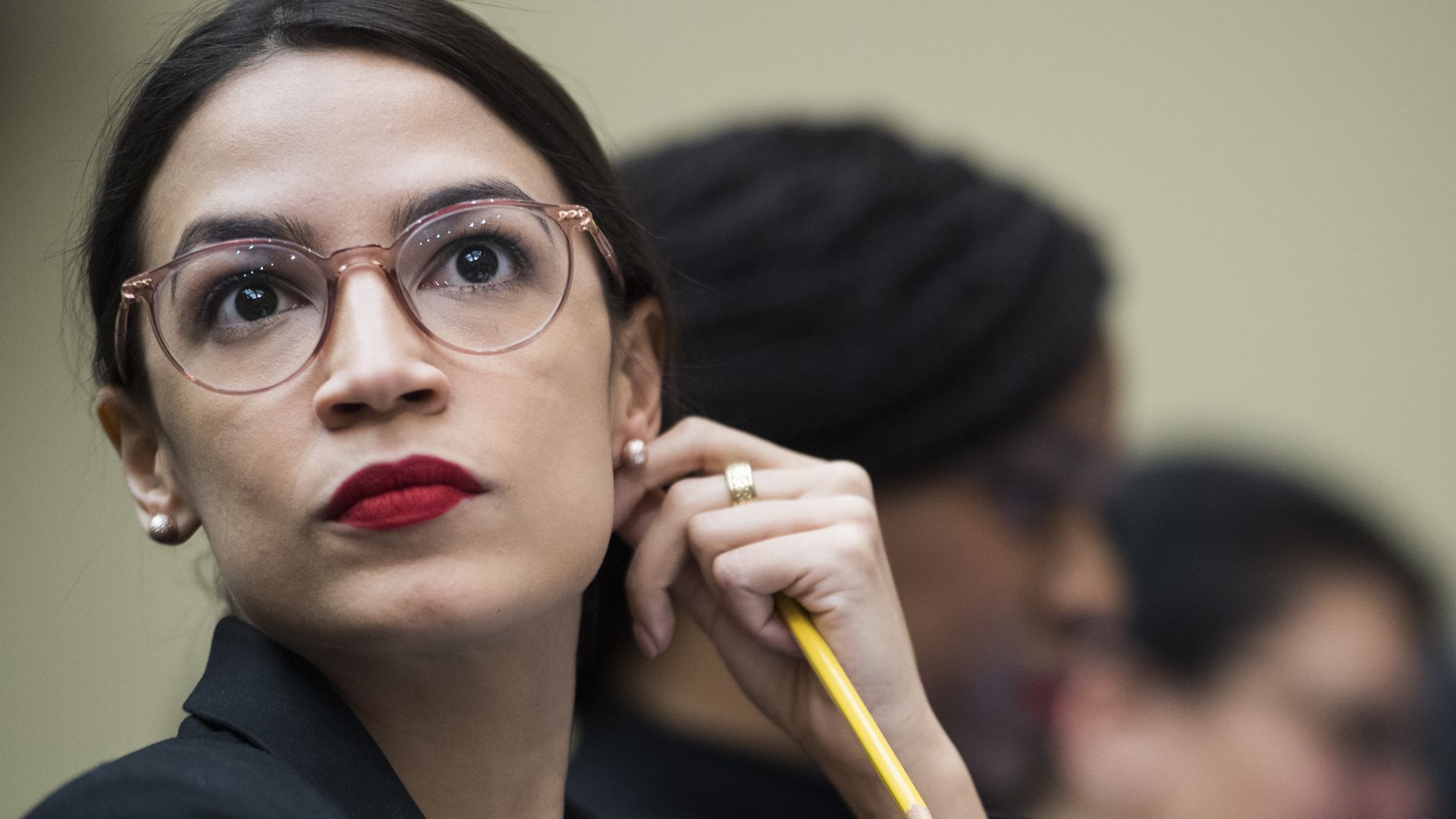 Rep. Alexandria Ocasio-Cortez is in talks with documentary filmmaker Rachel Lears about a new project that would chronicle the freshman Democrat's Green New Deal policy movement, two sources familiar with the project tell me and Axios' Alexi McCammond.
Between the lines: Lears is same filmmaker behind the new Netflix documentary called "Knock Down the House," which chronicles the campaigns of four women running in the 2018 midterms, including Ocasio-Cortez.
Yes, but: Sources say Lears is making the film independently, and it may or may not end up in Netflix's hands.
Netflix bought the rights to distribute Lears' "Knock Down the House" for $10 million earlier this year after the film debuted at the Sundance Film Festival in January.
Deadline Hollywood Co-Editor-in-Chief Mike Fleming writes that it may be the biggest documentary sale ever brokered at a film festival. 
The big picture: Netflix and other streamers have been instrumental in driving forward a resurgence of news documentaries.
For example, Barack Obama and Michelle Obama's production company, Higher Ground Productions, unveiled an initial slate of programming last week in partnership with Netflix.
Our thought bubble: Audience demand for more documentary news programming on streaming services makes sense, given the fact that younger generations are tuning out traditional TV and thus long-form linear news programs like "Dateline" or "60 Minutes."
4. Free TV makes a comeback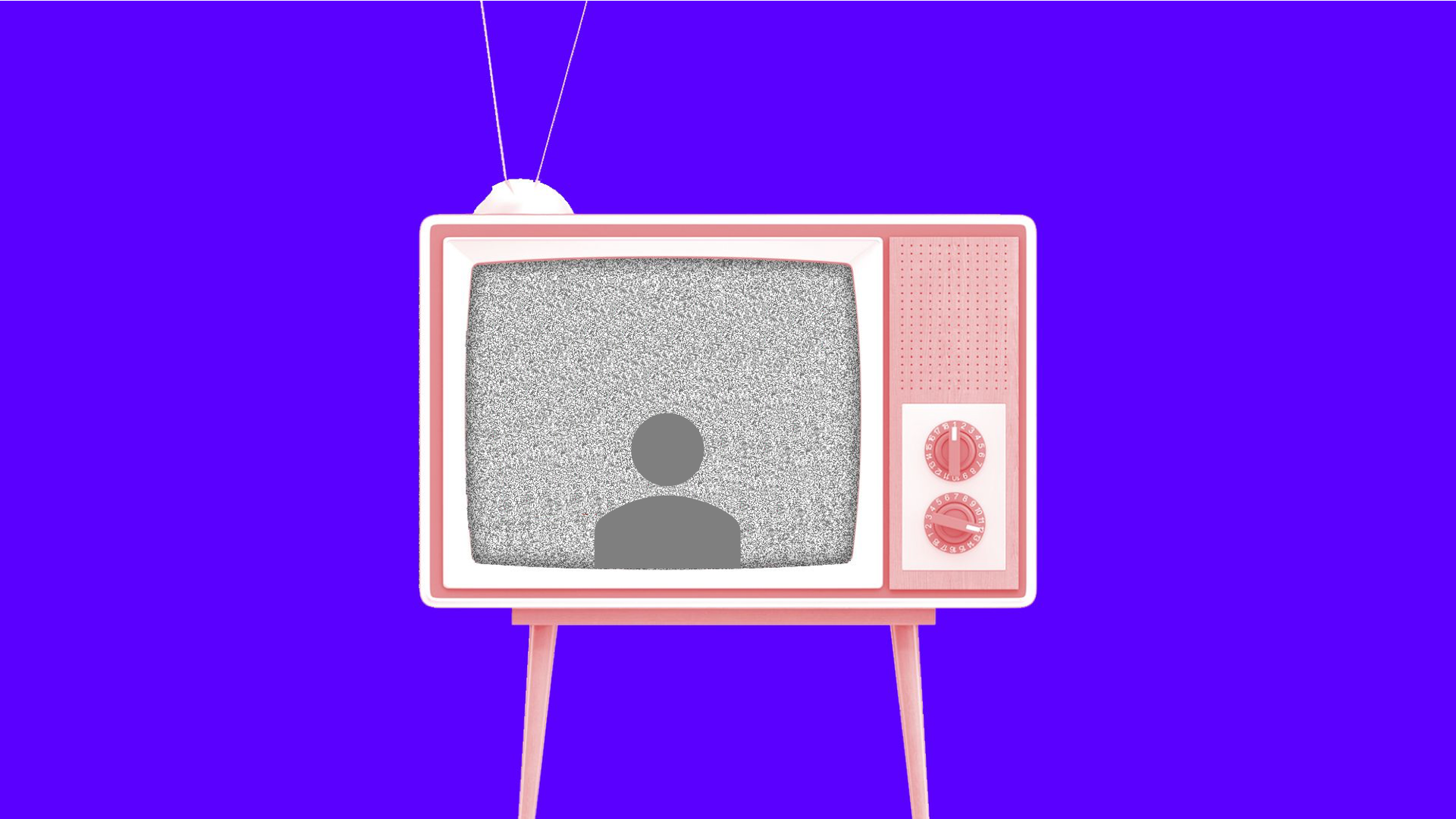 Despite the continued growth of subscription video services like Netflix and Hulu, free ad-supported video services are making fresh headlines.
Why it matters: Free, ad-supported video gives companies the ad inventory to sell digital TV ads, which are seen as a lucrative opportunity for whichever publisher can really master the technology.
Driving the news: Several video giants announced at NewFront presentations this week that they would be introducing more ad-supported free video options.
Walmart's video streaming service Vudu introduced a lineup of free, ad-supported original streaming content at its first-ever NewFront presentation last week.
YouTube announced at its "Brandcast" event last week that it's making all of its original content available for free and supported by advertising.
Between the lines: Altice USA, a regional cable provider, announced it was buying over-the-top business news channel Cheddar for $200 million last week. The company's co-president & CFO Charles Stewart tells me the acquisition isn't a streaming play, but an opportunity to bolster its news and ads businesses, since advertising is the company's fastest-growing revenue segment.
By the numbers: Advertisers expect to spend an estimated $18 million on digital video advertising in 2019, with $9.3 million allocated to original content, according to new research from the Interactive Advertising Bureau.
Yes, but: Digital video advertising, while growing quickly, is still a tiny portion of the advertising pie in comparison to television.
5. Shoppable ads trending
Another big takeaway from NewFronts this year is that publishers are getting behind the "shoppable ads" trend that many tech platforms have been focusing on for the past two years.
NBCUniversal became the first national broadcaster to roll out "shoppable" TV ads on Monday, per AdWeek. The ad unit, called ShoppableTV, is triggered when viewers point mobile cameras toward QR codes that appear onscreen during NBC programming and commercials.
Walmart's video platform Vudu is testing a new "shoppable in-stream ads" format, per Variety. The format is designed to encourage users to click on a spot to receive product information via email or "add to cart" prompt to allow users to add an item featured in an ad to their cart on walmart.com.
Go deeper: E-commerce is upending Madison Avenue, led by Amazon
6. Battle against ad fraud proves winnable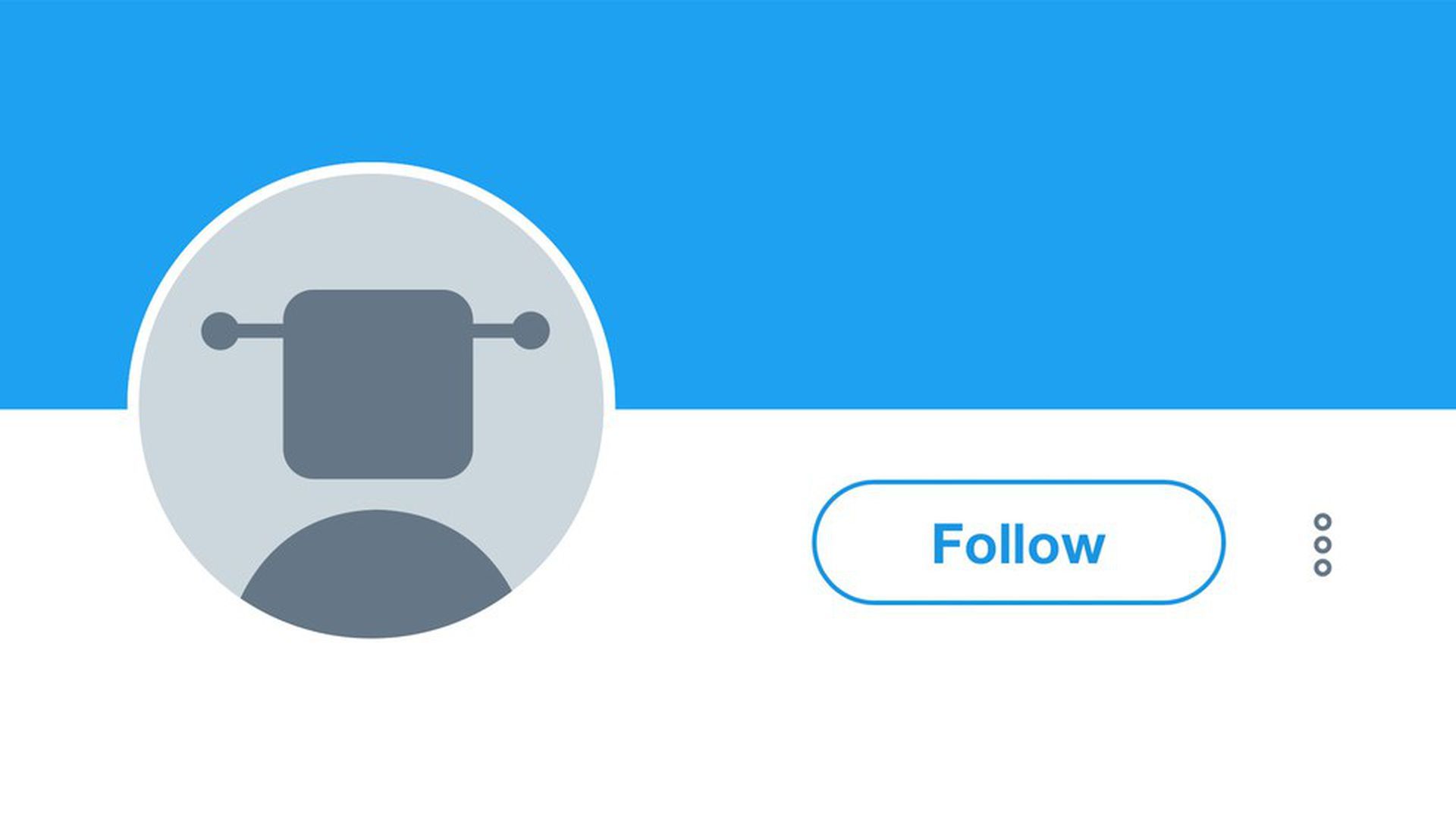 The battle against ad fraud is actually improving, according to the White Ops/Association of National Advertisers semi-annual Bot Baseline report. The study projects that ad fraud losses will reach $5.8 billion globally in 2019, down from $6.5 billion for 2017.
Why it matters: The report notes that the 11% decline in two years is particularly impressive considering that digital ad spending increased by 25.4 percent between 2017 and 2019.
For the first time, the majority of fraud attempts are getting stymied before they are paid for, the report notes. As a result, illegitimate traffic sourcing is declining and less sophisticated cybercriminals have abandoned their fraud schemes.
"Today, fraud attempts amount to 20 to 35 percent of all ad impressions throughout the year, but the fraud that gets through and gets paid for now is now much smaller," the report says.
The report credits industry initiatives, like the implementation of ads.txt, a program to authentic programmatic ad vendors, in helping to reduce fraud overall.
It also credits advertisers for spending more on channels with robust fraud protection measures.
The bottom line: "We are seeing our founding faith turn into validated fact: the battle against fraud is winnable," writes author Michael Tiffany, the co-founder and president of White Ops.
7. Big tech goes after affiliate marketing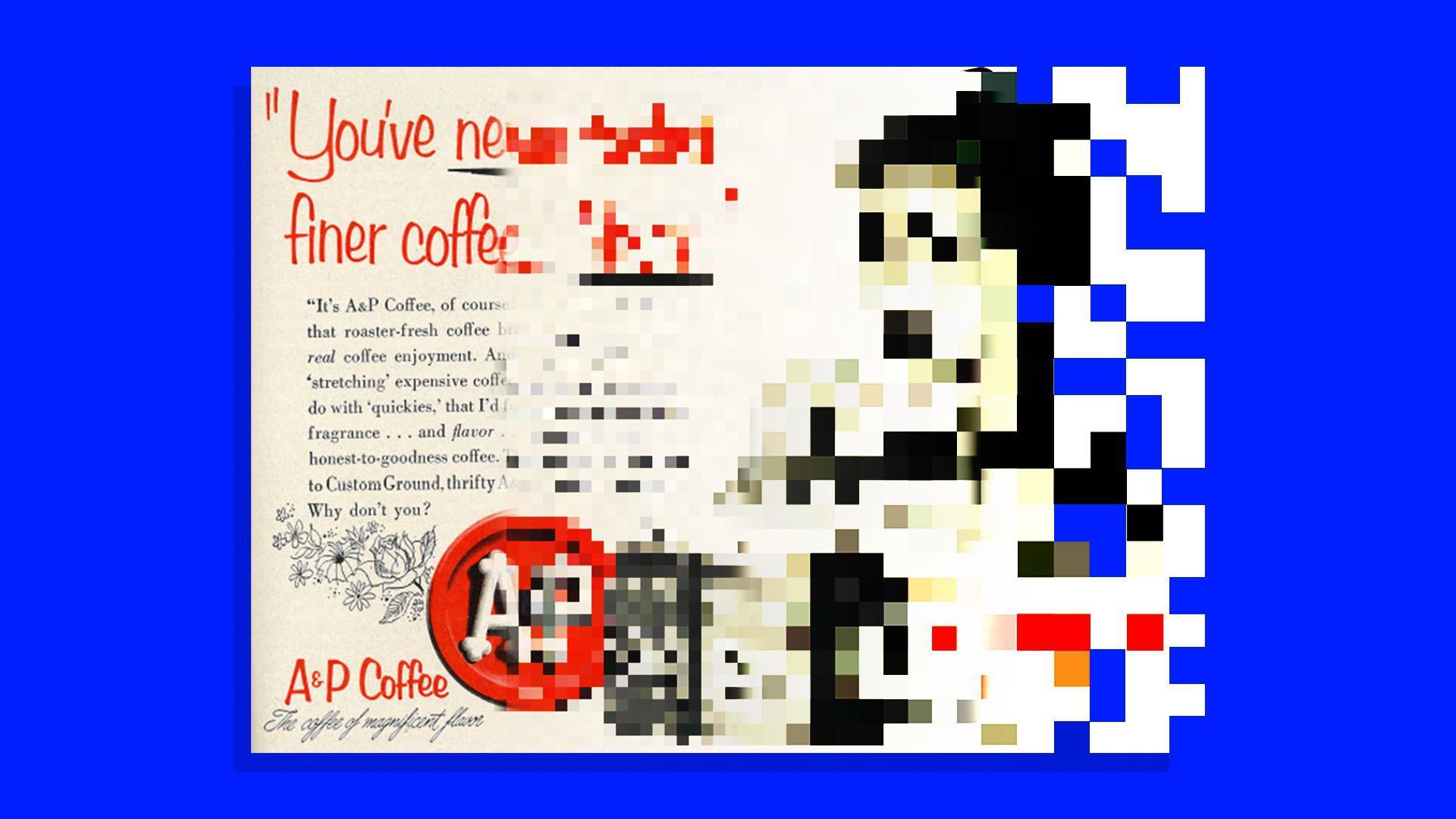 Affiliate link marketing could soon go from a friendly and useful revenue tool for publishers to one exploited by Google and Amazon for their own ambitions, Axios' Kia Kokalitcheva writes.
Why it matters: Affiliate links have become increasingly important for some publishers as advertising has become a less reliable revenue model.
Driving the news: Google is reportedly using publisher content with affiliate links to feed its own search and recommendation engine while also giving users ways to purchase the items through Google's own retail partners, according to Fast Company.
This would mean that publishers' recommendations help Google improve its recommendations and even give them credibility (results include mentions of which sites have recommended a product), but without giving publishers the revenue they would earn if a customer shopped through their content.
Amazon, meanwhile, is offering to pay major U.S. publishers like the New York Times and BuzzFeed to expand their content with affiliate links internationally, Recode's Peter Kafka reports.
The deals would reportedly entail Amazon paying the publishers upfront to produce this type of content. Exact details of the deals remain unclear.
Yes, but: Amazon's approach is especially reminiscent of a recent string of deals internet giants like Facebook and Twitter have inked with publishers to get them to produce video. Many of those ended abruptly and not well for publishers.
The bottom line: "The money guarantee with remain for a short time & go away, then it will squeeze you on terms, as usual," tweeted Rafat Ali, founder of travel publisher Skift, about the news.
8. 1 fun thing: An unusual designer for the Met Gala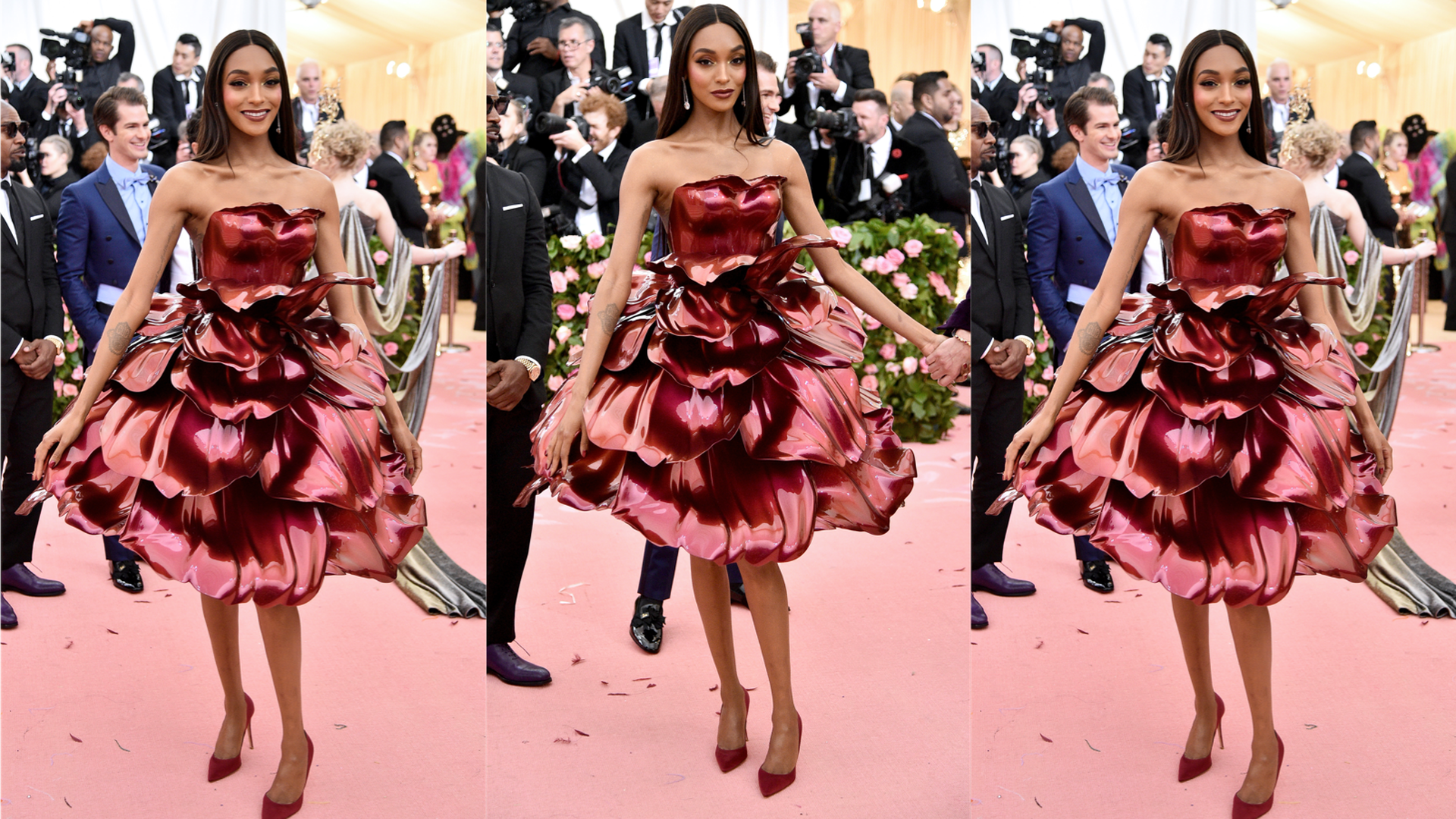 Working alongside famous fashion designer Zac Posen — General Electric, the 127-year-old manufacturing brand — helped to design model Jourdan Dunn's futuristic floral dress this year for the annual Met Gala.
The details: The dress was built in part by GE Additive, the company's advanced manufacturing unit, and Protolabs, an engineering production company that manufacturers parts.
"Each petal costs an estimated $3,000 to fabricate," which means Ms. Dunn's 30-pound dress "would go for about $63,000," per to The New York Times.
"Additive manufacturing allowed for elaborate designs ... that would've been extremely difficult or even impossible to design with traditional fabrication," General Electric tweeted.
Why it matters: GE continually makes headlines for its unique marketing stunts under Chief Marketing Officer Linda Boff. In 2017, the company projected custom animations of women from the STEM community onto the iconic constellations ceiling of the Grand Central Terminal.
Our thought bubble: This partnership brings a sense of relevance to a nerdy manufacturing brand from the 1800's, which is hard to pull off.