Axios Media Trends
April 26, 2022
Today's Media Trends is 1,496 words, a 6-minute read. Sign up here.
Situational awareness: Kevin Hart's media company has raised $100 million from private equity at a ~$650 million valuation, the New York Times reports. It's the latest in a long list of booming celebrity production companies.
1 big thing ... Scoop: The numbers behind CNN+
New data from a March 2022 pitch deck shows CNN+ executives projected that within the next decade, CNN+ would be more profitable than the company's cable arm today — which currently drives about $500 million in annual profit.
Why it matters: Discovery's decision to shut down CNN+ last week was driven in part by skepticism that the subscription service would ever hit profitability within a reasonable time frame, given current spend levels and subscriber numbers.
Versions of that March pitch deck were presented to executives at CNN, WarnerMedia and eventually Discovery.
The big picture: Financial projections were based on internal CNN+ research that assumed CNN+ could one day attract nearly 30 million global subscriptions from a total addressable market of roughly 72 million people.
Executives bucketed CNN+'s potential audience into three groups, with various models of overlap:
29 million "CNN super fans."
24 million "news and non-fiction SVOD (subscription video on demand) fans."
36 million "global news consumers" (people who already paid for a news subscription).
CNN+ research estimated that 70% of CNN+ subscribers could be bundled with HBO Max over time.
Between the lines: Conversations with nearly a dozen CNN and CNN+ employees suggest executives believed a subscription service would eventually serve as an off-ramp for CNN's linear TV network, even if the short-term appetite was mixed.
Internal research for CNN+ from a May 2021 research document obtained by Axios shows the value proposition for a paid news video service was never clear for consumers, who were increasingly suffering from news fatigue.
Yes, but: While one CNN source says that research — which was distributed widely within CNN — was eventually dismissed as inaccurate, another said it shows why employees outside of the CNN+ team were skeptical of the service.
"Even if it was a raving success externally, internally, people were always going to be resentful," one source noted.
In the most recent pitch deck presented to executives, CNN+'s research concluded that "consumer willingness to pay for news is increasing."
What's next: On its first earnings call as a combined company Tuesday, Warner Bros. Discovery's CEO noted, "We will not overspend to drive global subscriber growth."
2. 🐦 "Steal of a deal"
Despite its prominence in global culture and politics, Twitter has never been a consistently profitable business, and its stated goals of doubling its revenue and user base by 2023 are aspirational.
Why it matters: Analysts see Twitter's sale to Elon Musk as proof that the idea of Twitter is more valuable than its actual business.
"Musk's offer was a steal of a deal for shareholders given the operating, monetization and valuation challenges at the company," analyst Michael Nathanson wrote in a note to clients Monday.
The sale, he noted, is "final evidence that the idea of Twitter has been far more valuable than the actual long-run operations of Twitter!"
The big picture: Twitter stock has basically gone sideways since it opened at $45 per share in November 2013, Felix Salmon writes for Axios Markets.
If shareholders had any realistic hope that the share price might be able to follow the trajectory of other social-networking companies — including Meta (previously Facebook) or ByteDance or Snap — they would never have accepted Musk's offer, Felix notes.
What's next: Twitter reports earnings Thursday, which should be indicative of whether the company's growth trajectory is ever going to meet long-term expectations.
Meanwhile: Shares of Digital World Acquisition Corp. — the SPAC trying to take Trump's fledgling media venture Truth Social public — fell 13% to $35.71, Axios' Tim Baysinger writes for Axios Pro Media Deals. (Sign up.)
Go deeper: How Elon Musk won Twitter via Axios' Dan Primack
3. NYT Opinion doubles in size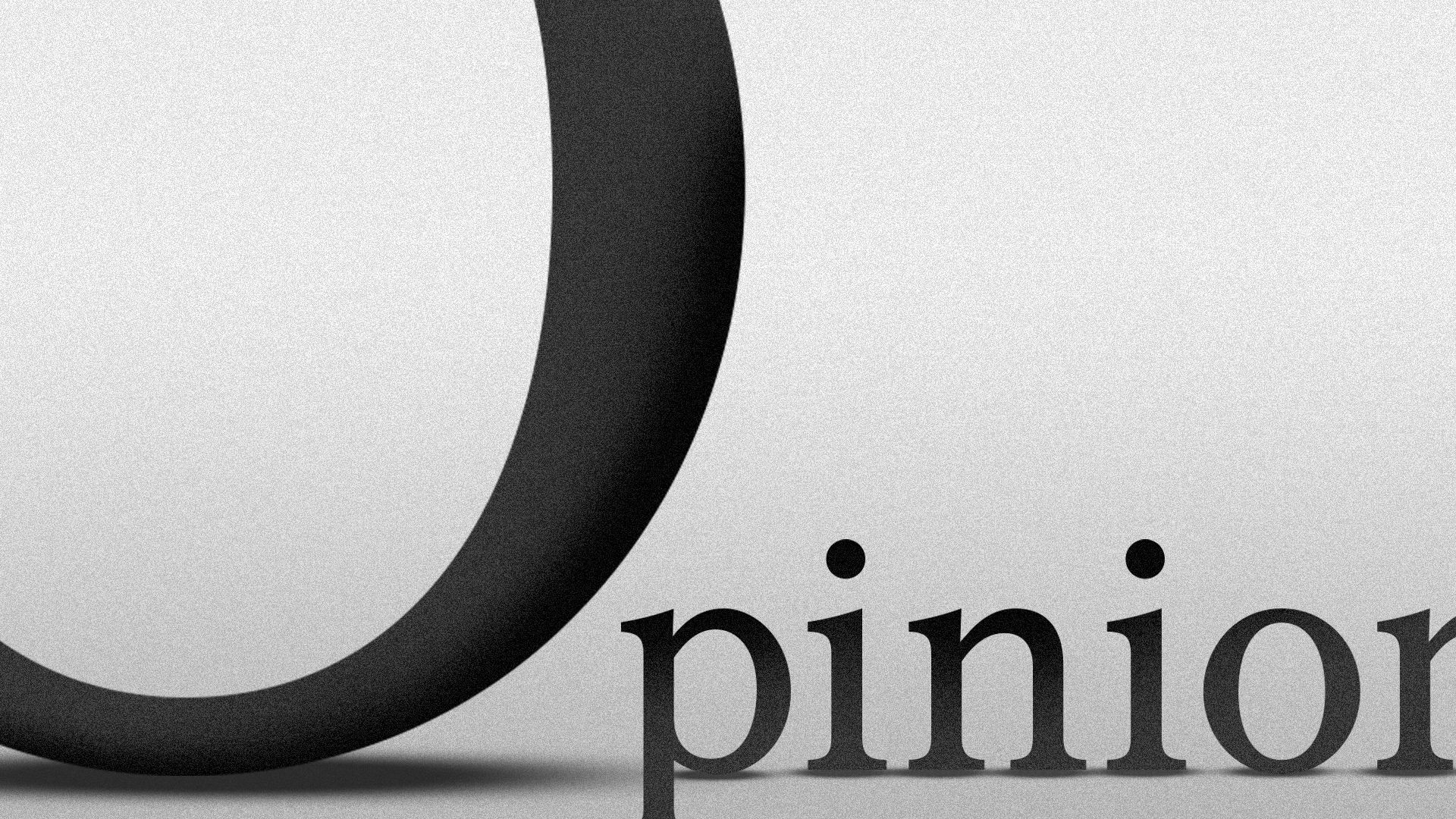 The New York Times has doubled its Opinion staff to over 150 people since 2017, adding new departments for audio and graphics and beefing up its copy-editing and fact-checking resources.
Why it matters: Opinion and its focus on multimedia projects are among the best retention vehicles for the Times' subscription, said Kathleen Kingsbury, opinion editor of the Times.
But it's also been the subject of some of the most public drama at the Times.
By the numbers: The Times now has 35 people working on Opinion audio, up from one person at the beginning of 2020, per Kingsbury.
The Times won its first-ever Oscar last month for an opinion documentary titled "The Queen of Basketball." It had previously been nominated for four other Academy Awards.
Today, the Times has two full-time black women columnists and seven full-time women columnists total, up from zero and three, respectively, before 2021.
Between the lines: The James Bennet saga, combined with the drama around Bari Weiss' public resignation, highlighted a culture of distrust among staff.
Kingsbury said the Times' new editorial policy around social media brings the newsroom closer to the Opinion section's social media policies, which are separate from the newsroom's.
Yes, but: It's worth noting that while the Times' Opinion section has matured, the Times' newsroom has seen much more attention, growth and resources in the past few years. About 1,700 journalists work at the New York Times in total.
4. Florida becoming conservative media HQ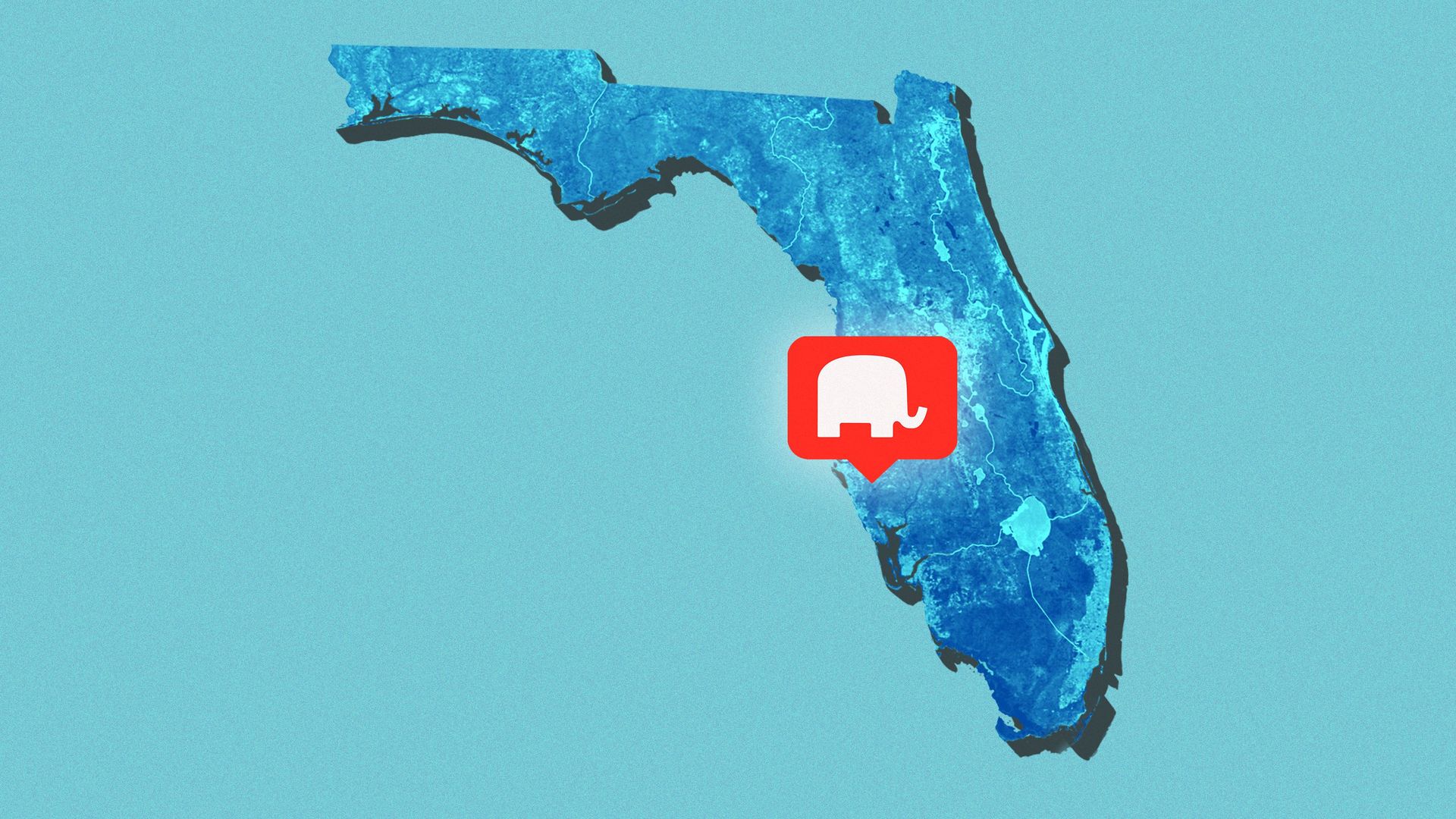 Donald Trump is bringing conservative media — a multibillion-dollar industry — to Sarasota County, Axios Tampa Bay reporter Selene San Felice and I write.
Driving the news: Trump Media & Technology Group Corp., which owns social media app Truth Social, registered as a business in Florida earlier this month, using an office building on North Cattlemen Road in Sarasota as its address, per the Herald-Tribune.
Just 11 miles down the road, Canadian media company Rumble, a video platform commonly used by conservatives, recently made Longboat Key its U.S. headquarters.
The big picture: Florida has quickly become a hub for conservative media companies, with Newsmax, the cable network owned by Chris Ruddy, headquartered in Boca Raton, Florida.
Between the lines: Jimmy Finkelstein, most recently the owner of political newspaper and website The Hill, is planning to launch a new media company that will be based in Florida.
Be smart: In addition to Florida, Nashville is proving to also be a center point for conservative media companies.
5. Wall Street drives streaming's pivot to ads
Netflix's market swan dive and CNN+'s sudden death underscore a fundamental shift in the streaming economy toward ad-supported services.
Why it matters: For years, Wall Street has rewarded companies like Netflix and rival Disney for adding paid users, then punished them when they hit a ceiling. Every streaming service is now looking to ads as a way off that roller coaster.
CNN+ got the ax (effective April 30) because executives at Warner Bros. Discovery, its new parent company, didn't think the economics behind its subscription plan made sense, sources tell Axios.
Discovery executives see a lot of potential in pushing more content to CNN's free app and selling premium video ads on those views.
Quibi — a subscription streaming service launched by former HP CEO Meg Whitman and Hollywood veteran Jeffrey Katzenberg — was forced to shut down after failing to accrue enough subscribers to justify its massive budget.
Between the lines: Netflix's historic market drop this week shows that the market for those willing to pay for a subscription streaming service may be saturated.
This isn't surprising, given that data from TV research firm Magid shows consumers haven't increased their roughly $40 monthly streaming budgets since 2019.
But Wall Street was caught off guard by Netflix's numbers. Billionaire investor Bill Ackman lost more than $400 million after liquidating his Netflix stock Wednesday. He told CNBC: "I'm 100% ready to admit when I'm wrong."
👀 What we're watching: Amazon and YouTube are doubling down on free, ad-supported services as a way to lure subscribers overwhelmed by rising subscription bills.
6. 1 fun thing: Nerd prom is back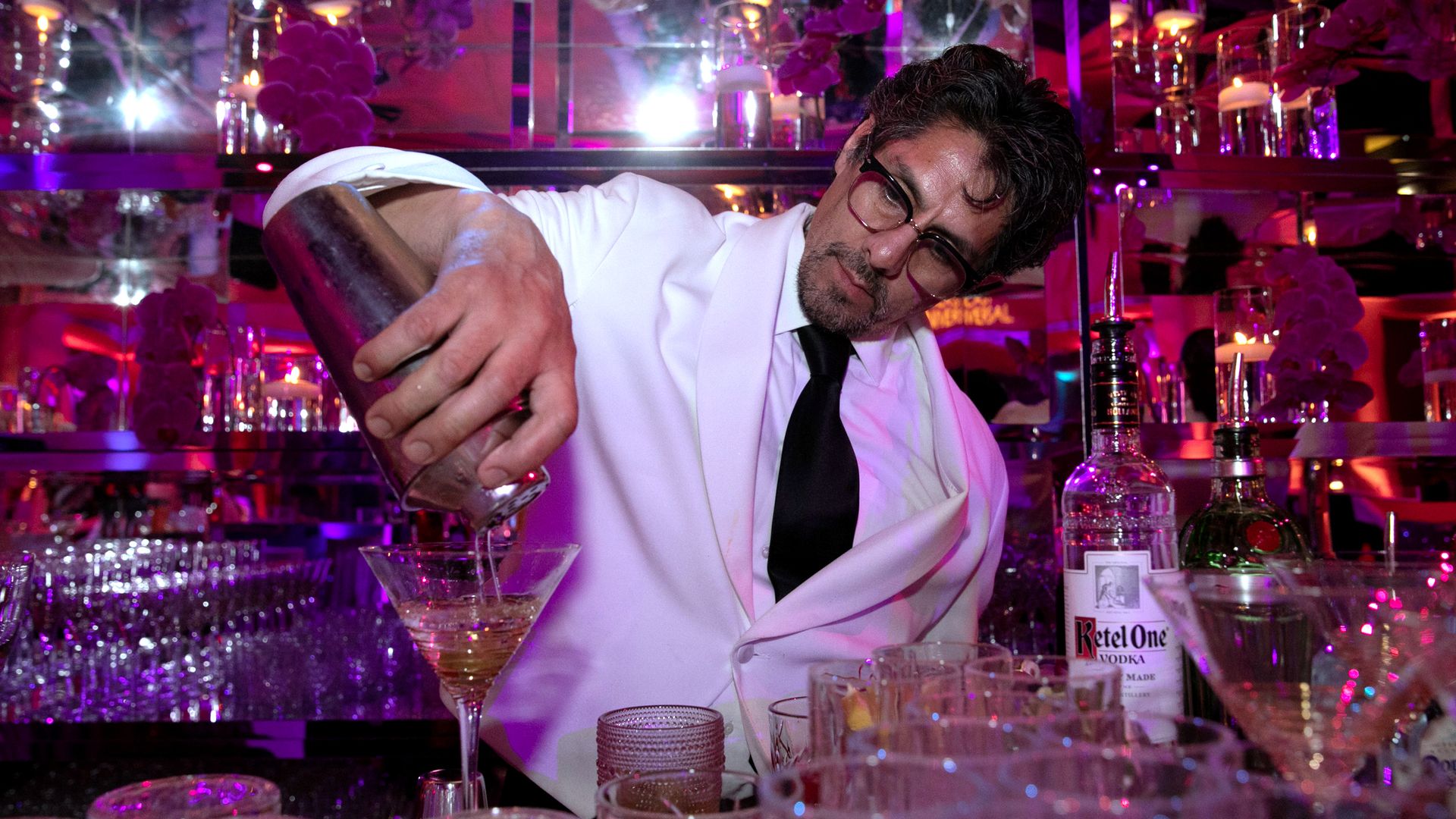 Official Washington's biggest bash — The White House Correspondents' Association Dinner — is back this Saturday, along with a flurry of brunches, gala dinners and cocktail parties, Axios D.C. reporters Chelsea Cirruzzo and Cuneyt Dil write.
Why it matters: The high-profile dinner — love it or hate it — finally resumes after a two-year pandemic hiatus.
It's set to be one of the biggest weekend-long events since COVID hit, cranking up the city's party planners and legions of caterers.
And for the first time since 2016, a sitting president will attend the event.
Catch up quick: Comedian Trevor Noah will host (and roast). Page Six reports that Kim Kardashian and beau Pete Davidson will stop by.
Yes, but: Many in the press corps itself bemoan what a corporatized, Hollywood-heavy spectacle the bash has become in the past decade, not to mention the ickiness of journos partying so hard with the officials they're supposed to be holding to account.
The New York Times, citing such optics, hasn't attended the dinner since 2007.