Axios Media Trends
September 15, 2020
Today's Media Trends is 1,991 words, an 8-minute read. Sign up here.
Situational awareness: ViacomCBS this morning said it will officially rebrand CBS All Access as Paramount+ early next year.
The revamped streaming service will offer thousands of shows and movies from ViacomCBS' many brands, including CBS, MTV, BET, Nickelodeon and Paramount Pictures.
1 big thing: Media doubles down on betting as sports trickle back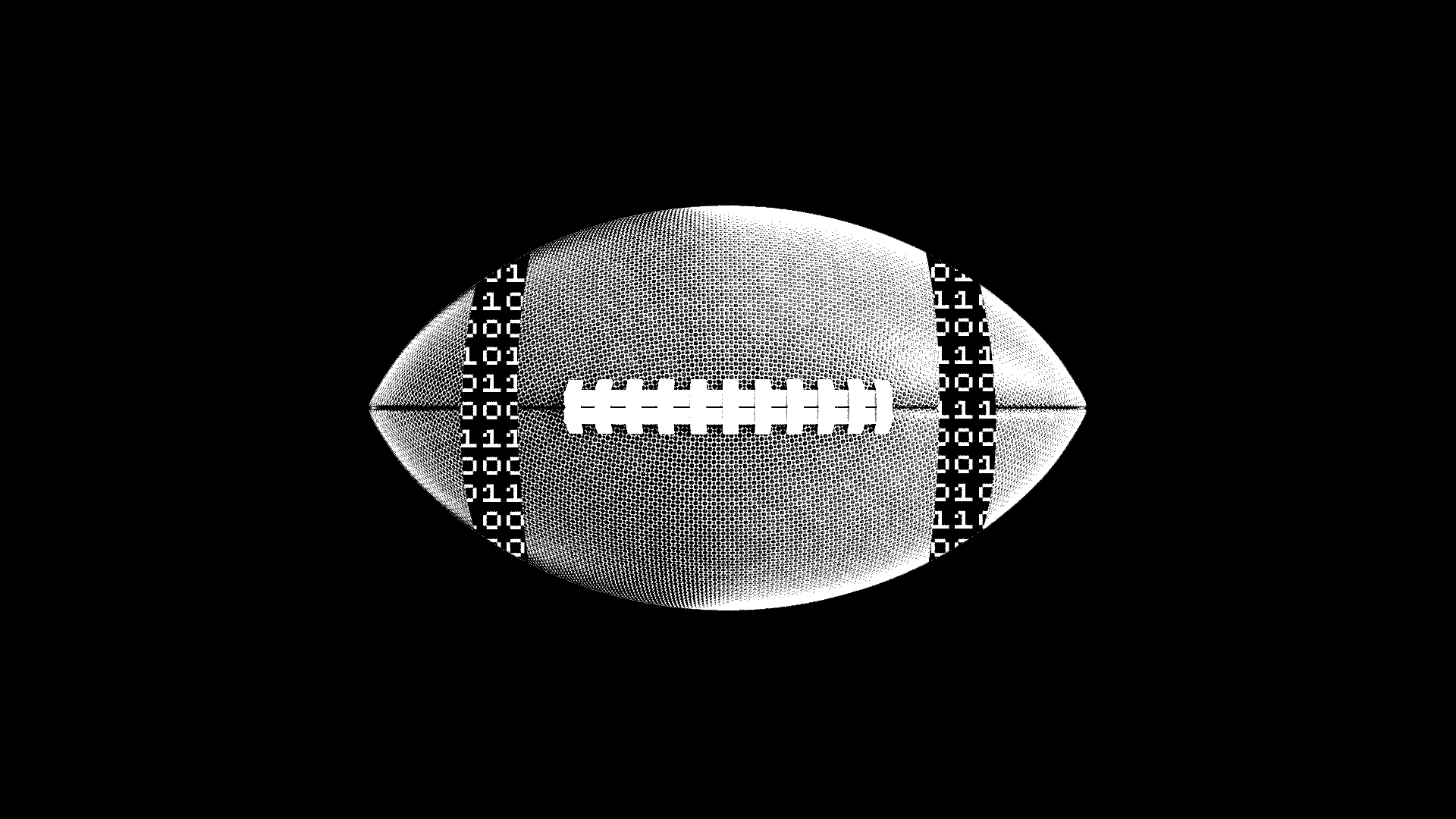 Media companies are leaning further into sports betting as more states legalize the practice and the NFL and college football seasons kick into gear, Axios sports editor Kendall Baker and I write.
Driving the news: ESPN has entered into separate agreements with Caesars Entertainment and DraftKings, both of which include exclusive link integrations (i.e. affiliate partnerships) across ESPN's digital platforms.
ESPN already publishes odds and betting analysis, so why not earn money if someone clicks out from one of those pages and places a bet? That's the thinking here.
For Caesars and DraftKings, those users will be arriving on their doorstep, ready to be converted into customers. And there's the added benefit of brand awareness, as millions of ESPN users routinely see their name and logo.
The state of play: Sports betting programming was once considered taboo for TV networks. Now, it's table-stakes for survival. And for digital outlets, there's a burgeoning opportunity to earn affiliate revenue from sportsbooks.
Between the lines: Instead of getting paid to send their audience to existing sportsbooks, some media companies have created their own branded books.
Fox Bet, a partnership between Fox Sports (media) and The Stars Group (betting operator), launched last September.
Barstool Sportsbook, a result of Penn National Gaming (betting operator) acquiring a 36% stake in Barstool Sports (media), will launch in Pennsylvaniathis week.
What to watch: Football season is a peak time for sports betting, and volume is expected to be higher than usual this year with sports like basketball still in action due to the pandemic.
"Football season for us is like holiday season for retail companies," DraftKings CEO Jason Robins tells Axios. "It's the time of year when everything seems to spike, both in terms of betting and fantasy sports."
Go deeper:
2. TikTok state of play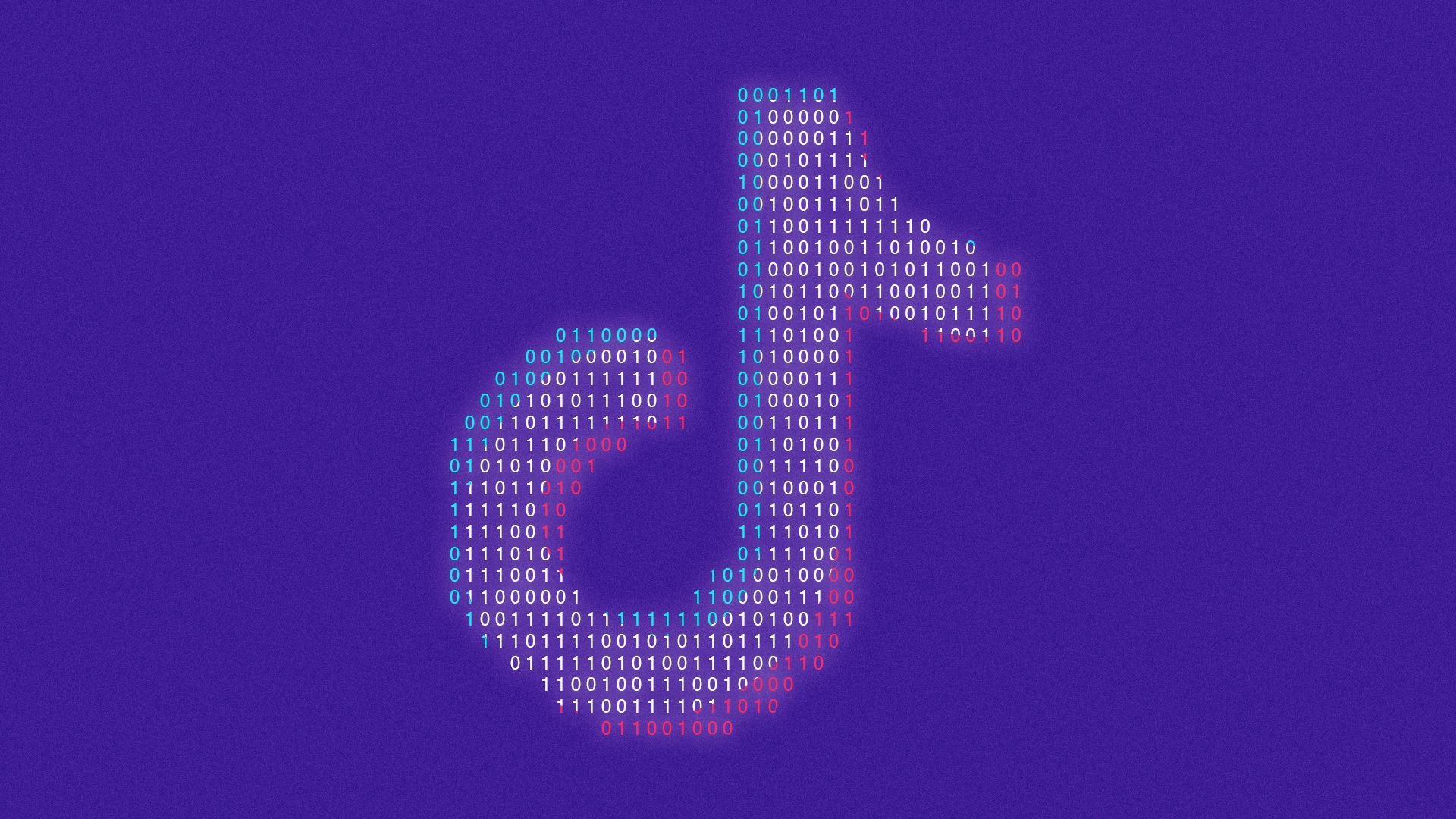 TikTok's parent company ByteDance has submitted a proposal to the U.S. government in which Oracle will become the Chinese firm's "trusted technology partner," storing and securing the data within U.S. premises, per CNBC.
Why it matters: Microsoft, in conjunction with Walmart, was for weeks considered the top contender, but said Sunday that its bid had been rejected by ByteDance.
Yes, but: It's unclear whether President Trump will accept the Oracle deal.
Oracle and other investors would own a minority stake, while ByteDance would maintain majority control, and access to TikTok's coveted algorithm.
Walmart has reportedly joined Oracle in talks with ByteDance.
Republican Sen. Josh Hawley has called on Trump to reject the bid.
Be smart: Oracle is one of the few tech companies that has close ties to Trump. Axios' Dan Primack reported that Oracle executive chairman Larry Ellison earlier this year held a fundraiser for Trump, and Oracle CEO Safra Catz served on Trump's 2016 transition team.
What's next: If Trump rejects the bid, TikTok could soon face a ban, sparking the likelihood that TikTok would file a temporary injunction.
The Trump administration said in a court filing Monday that the executive order banning TikTok from the U.S. won't affect employees' paychecks, per CNET.
What to watch: Creators are bracing for the worst. Charli D'Amelio, one of TikTok's biggest stars, joined TikTok rival Triller last night.
3. NEW: Major ad fraud scheme targets premium publishers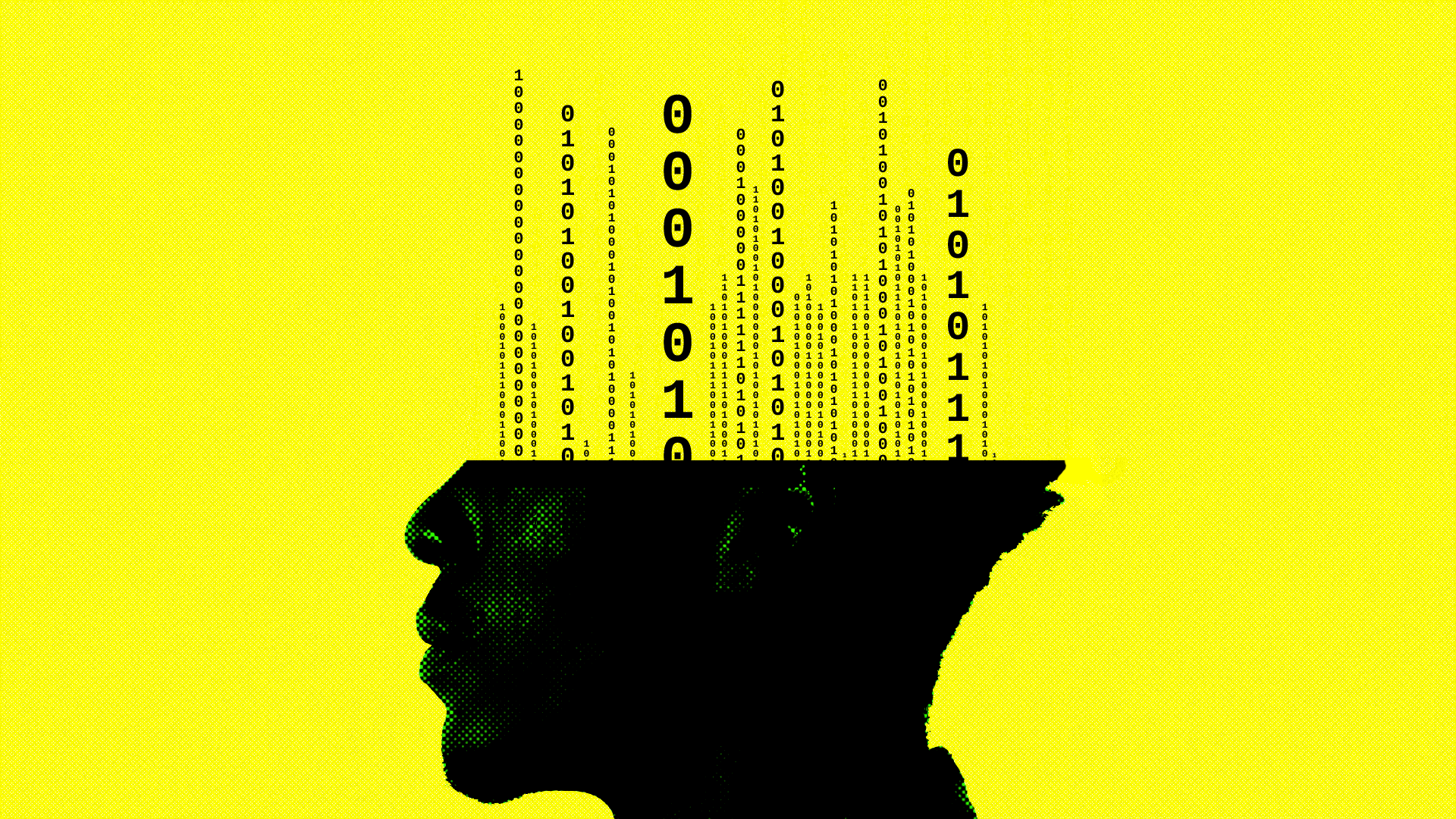 A new ad fraud scheme targeting premium publishers on connected TVs (CTV) and mobile has been uncovered by DoubleVerify, an ad fraud analytics company.
The botnet, called MultiTerra, was stealing roughly $1 million per month from publishers by spoofing their ad inventory.
Why it matters: Premium publishers were particularly vulnerable to this particular attack because their ad rates (CPMs) are so high, making them an efficient target. CTV is any TV set that streams video over the internet.
Details: The botnet has been named MultiTerra because of the complex multi-device targeting scheme it used to trick publishers and brands.
At its peak between June and August, the botnet was generating over three million fake ad requests per day.
One of the distinctive features of the MultiTerra botnet was that it targeted publishers at the IP-address level, allowing it to generate intense bursts of thousands of fake impressions very quickly.
For example, in just 20 minutes, a single IP in the botnet impersonated 16 different smart phones, requesting nearly 50 fake impressions to at least 9 different premium publisher apps.
"What was interesting here is that it mutated sometimes in days or within hours," says Roy Rosenfeld, Head of DoubleVerify's Fraud Lab. "That's very aggressive."
"That's something that you usually see in cybercrime."
The big picture: CTV is one of the fastest growing advertising mediums alongside mobile, but it's vulnerable to ad fraud because its rates are the most expensive in the industry and the demand for CTV ad inventory is currently greater than the supply.
"In an environment where supply is scarce, fraud deprives reputable and trustworthy publishers of their monetization opportunities because lots of fake impressions negatively affect the demand of the real ad inventory," says Dan Slivjanovski, CMO of DoubleVerify.
CTV ad fraud is up 161% year over year, the highest of any type of ad inventory out there. DoubleVerify has identified 1,300 fraudulent CTV apps in 2020 alone.
The bottom line: "It's one of the most aggressive ad fraud schemes that we've seen recently," says Rosenfeld.
4. Pricey mergers force media giants to divest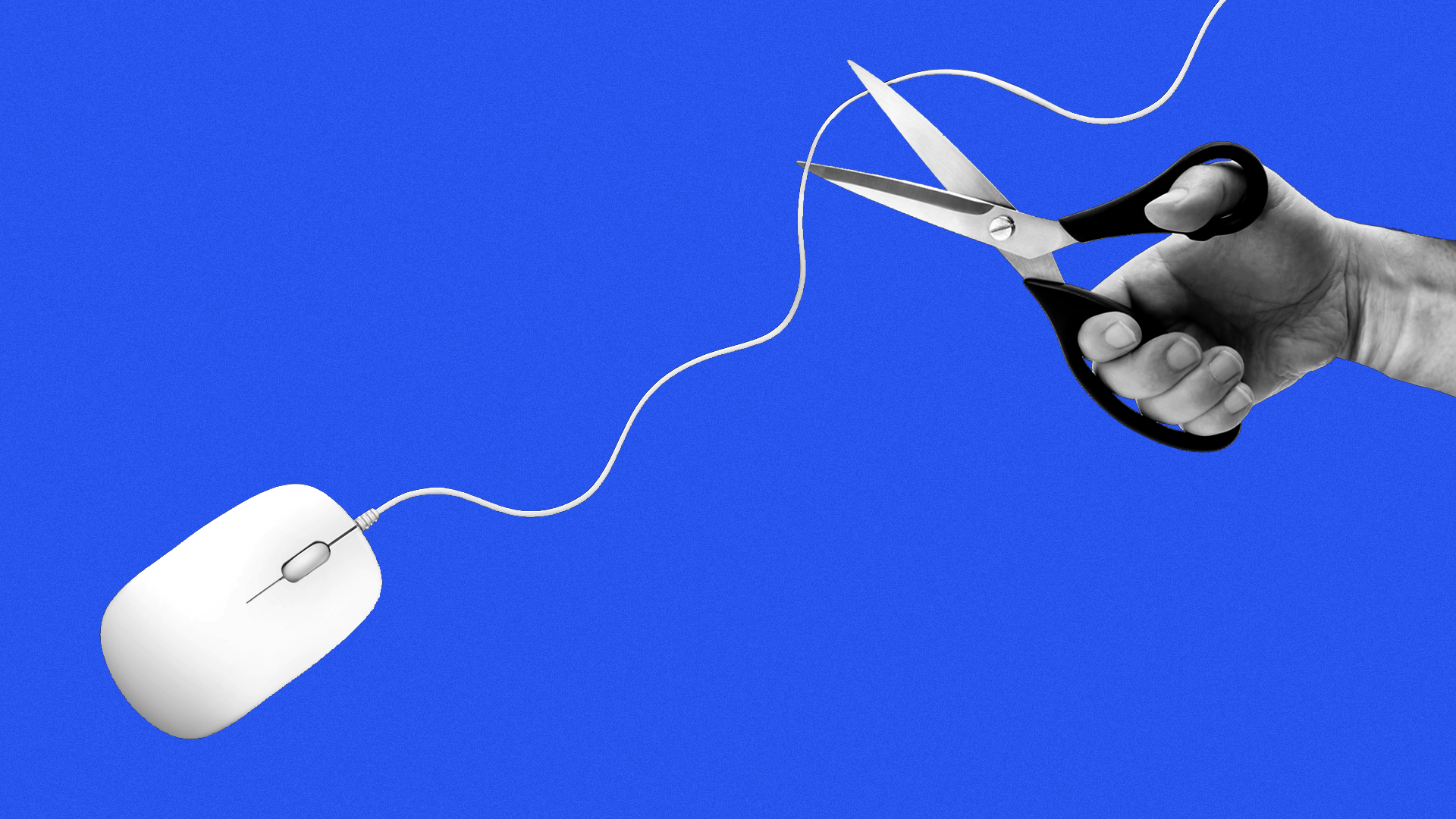 ViacomCBS has sold its consumer technology digital media arm CNET Media Group for $500 million to Red Ventures, a digital media conglomerate, Red Ventures announced Monday.
Why it matters: It's the latest example of a media behemoth shedding smaller assets to offload debt and focus on streaming.
Details: The acquisition includes all of the brands within the CNET Media Group, including CNET, the 25-year-old consumer technology website; technology business site ZDNet; and Gamespot, a consumer-focused video gaming website.
CBS Interactive purchased CNET Networks in 2008 for $1.8 billion, two years after initially splitting with its sister network Viacom, and more than a decade before merging back with Viacom in 2019.
Red Ventures has pushed to establish itself in the digital media space with an array of acquisitions. Most notably, it purchased the personal finance website Bankrate in 2017 for over $1.2 billion.
Our thought bubble, via Axios' Ina Fried: CBS bought CNET, in large part, to help accelerate its own move to the internet, which lagged other networks. To that end, CBS has now gotten what it can from CNET, so in that sense it's less needed. (Disclosure: Ina worked at CNET from 2000-2010.)
The big picture: Pricey mergers are forcing some of the biggest media giants to shed assets that are no longer necessary to their core business, as Axios has previously noted.
5. Scoop: Over 400,000 people have registered to vote via Snapchat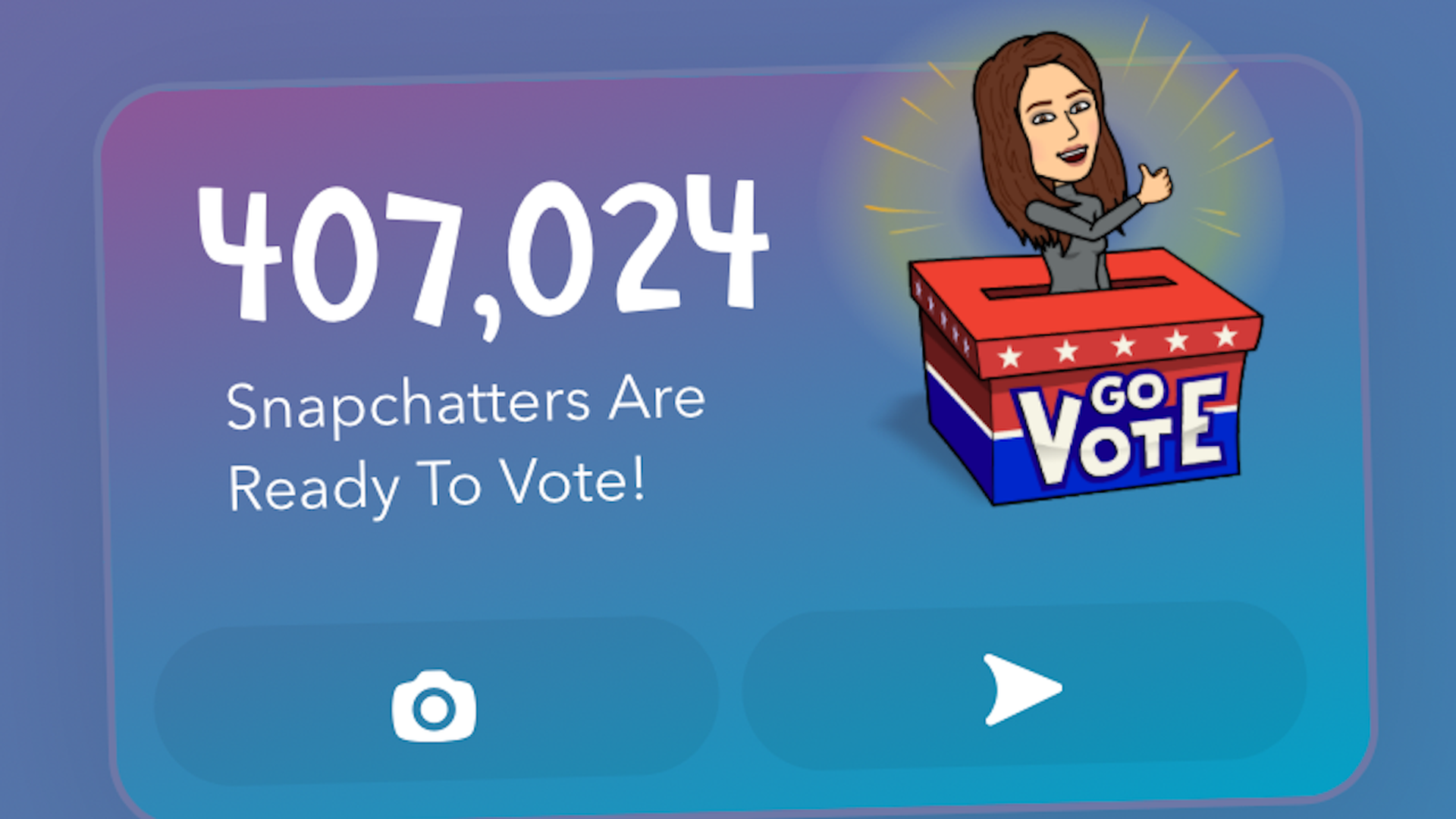 As of Tuesday morning, 407,024 people have registered to vote on Snapchat, according to data reported within the app.
The big picture: With seven weeks still to go until the election, Snapchat has already registered nearly as many voters as it did in 2018.
The company said that in 2018, more than half of the users that registered to vote via Snapchat actually went out and cast ballots.
The vast majority of Snapchat's user base is under 30 years old.
Details: A Snapchat spokesperson confirmed that the number, made visible within the app's "Register to Vote" portal, represents the total tally of users that have registered to vote on the app.
The company just launched its Voter Registration "Mini" last week, a new feature that allows users to register to vote directly in Snapchat.
It has also begun pushing users to register from within its shows, like its political show "Good Luck America" and its daily news show with NowThis News.
The number could grow much higher. The spokesperson notes the company has yet to debut most of its bigger voter promotions on and off the app.
On Tuesday, President Obama will be featured in a new Snapchat PSA that encourages first-time and young voters to register to vote on Snapchat.
The PSA is part of a larger, nonpartisan public awareness effort Snapchat will launch in the coming weeks to get users to register to vote. Republicans will also be a part of the campaign.
6. Exclusive: Facebook invests $5M in newsroom diversity efforts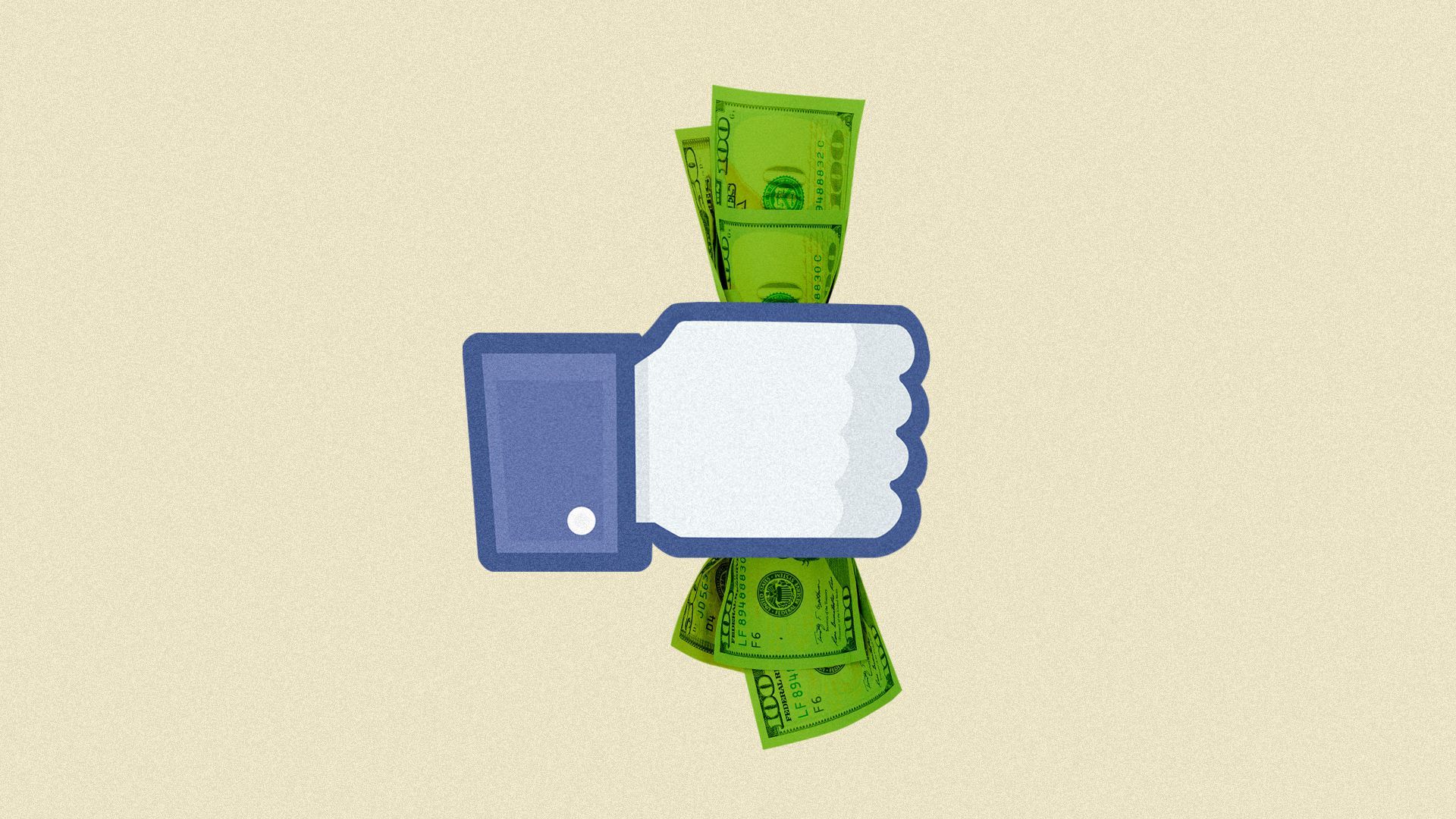 Facebook is investing $5 million in programs for newsrooms of color and entrepreneurial journalism, executives tell Axios.
It's also launching an "Accelerator" program, a business training program for journalists, for publishers of color, led by Sara Lomax-Reese, the CEO of WURD Radio in Philadelphia, alongside Tim Griggs, the Accelerator's executive director.
Why it matters: The investment comes amid tensions between Facebook and civil rights leaders over the prevalence of hate speech and misinformation on its platform.
Details: The company will invest in local news organizations that serve historically marginalized communities through grants and training programs. It's specifically looking to partner with local newsrooms led by and for people of color. It's also looking to invest in programs that focus on the business skills needed to run independent news organizations.
The Facebook Journalism Project will commit 20% of its annual investments in NewsMatch, a program for nonprofit newsrooms, specifically for news organizations serving communities of color.
It will help fund the Robert C. Maynard Institute's Digital Education Initiative, which trains local news companies to ensure that diversity is represented in new media.
It's also using the funds to help launch the Entrepreneurial Journalism Creators Program with CUNY, and invest in trainings for local outlets via the Local Media Association and Local Media Consortium.
What's next: The Accelerator program will begin accepting applications starting Sept. 15th, and will close on Sept. 30. Facebook will host a webinar for those interested in participating September 23rd.
7. Media companies replace top editors with people of color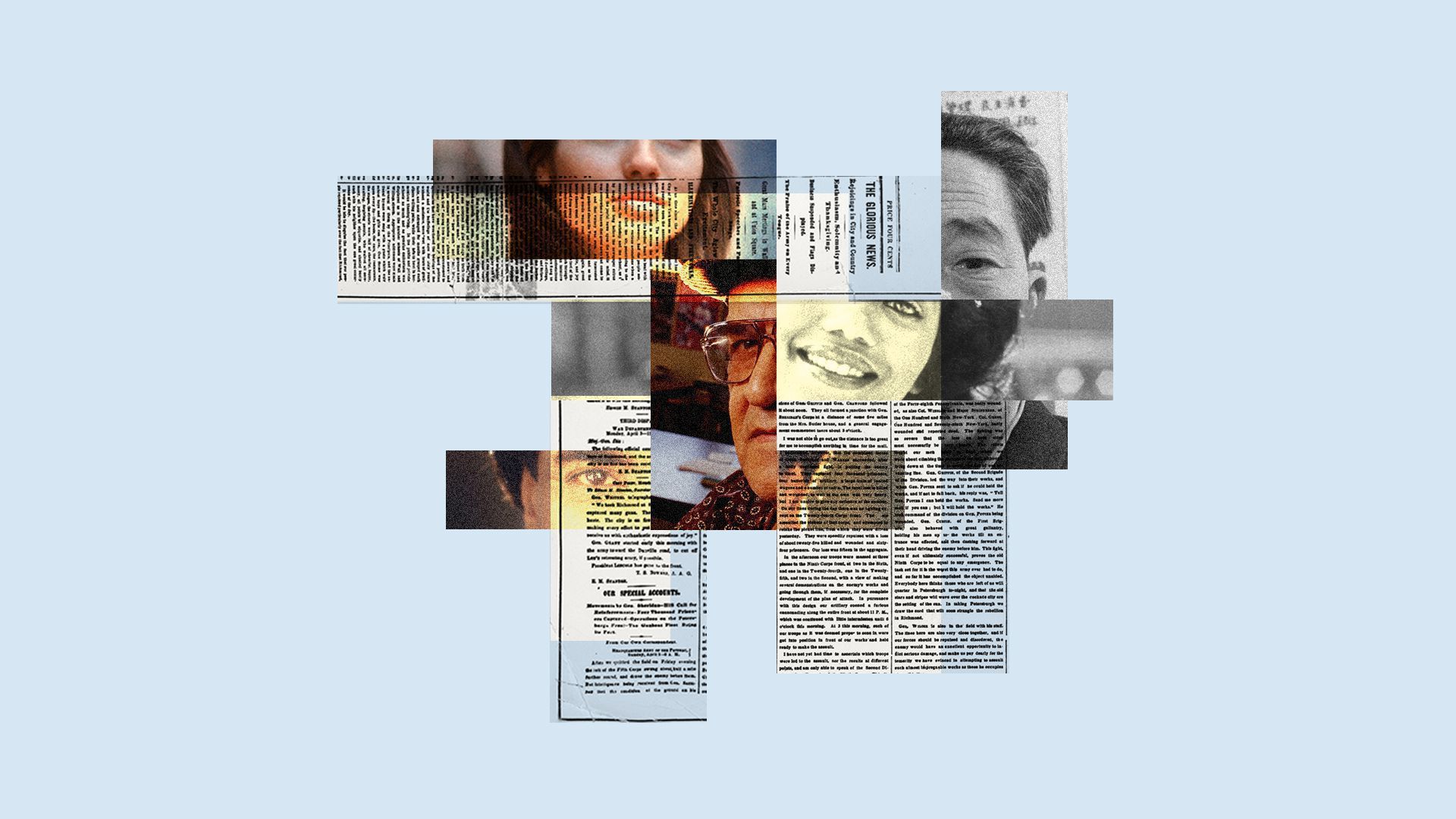 Media companies, especially with audiences that skew female, are replacing top white editors with people of color.
Why it matters: A slew of top editors were forced to step down from their positions this summer after the #BlackLivesMatter movement and protests sweeping the nation forced media companies to reckon with their own shortcomings on diversity.
Driving the news: Facebook and Instagram partnerships executive Simone Oliver has been tapped as global editor-in-chief of Refinery29, a millennial and female-focused fashion and beauty site. She replaces Christene Barberich, Refinery29's co-founder and former editor-in-chief.
Refinery29 had been hit with allegations from former employees of workplace discrimination against black women. Oliver was previously at Allure, a beauty magazine from Condé Nast, and The New York Times.
Elle Decor, a subsidiary of Hearst, also announced last Wednesday that Asad Syrkett has been appointed editor-in-chief of the U.S. edition of the magazine and website.
Bon Appétit said last Wednesday that Dawn Davis, a senior executive at Simon & Schuster, has been named editor-in-chief, replacing Adam Rapoport, who resigned in June after a picture surfaced of him wearing brown face.
Harper's Bazaar, also a subsidiary of Hearst, announced in June that it had hired Samira Nasr as its first black editor-in-chief in the magazine's 153-year history. Nasr was previously the executive fashion director at Vanity Fair.
8. Gen Z eroding the power of misinformation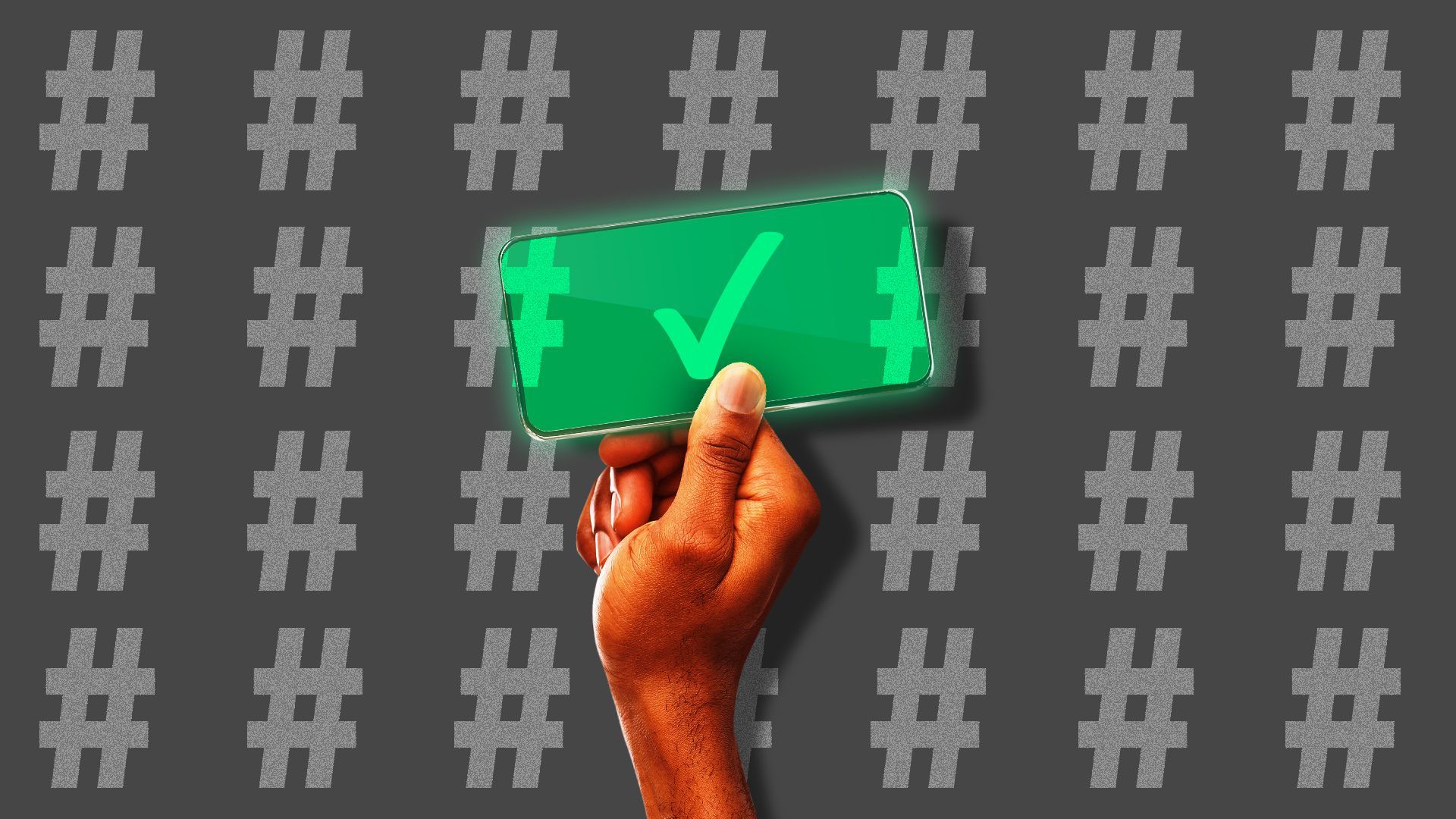 Gen Z may be more immune to the lure of misinformation, Axios' Stef Kight writes.
Why it matters: An innate understanding of social media influence, virality and algorithms among Gen Z — defined by Pew as the cohort born between 1997 and 2012 — could disarm the misinformation and disinformation racking the U.S.
Driving the news: Younger people are confident in their ability to detect false information, but have little faith in older generations, according to a new survey from polling firm College Reaction of 868 students provided exclusively to Axios.
69% of Gen Z students said it is somewhat or very easy for them to distinguish real news from misinformation. Half said they think it is "very difficult" for older generations.
Studies have found the youngest American adults are far less likely to share misinformation online than are older Americans.
9. 1 fun thing: Vinyl sales overtake CDs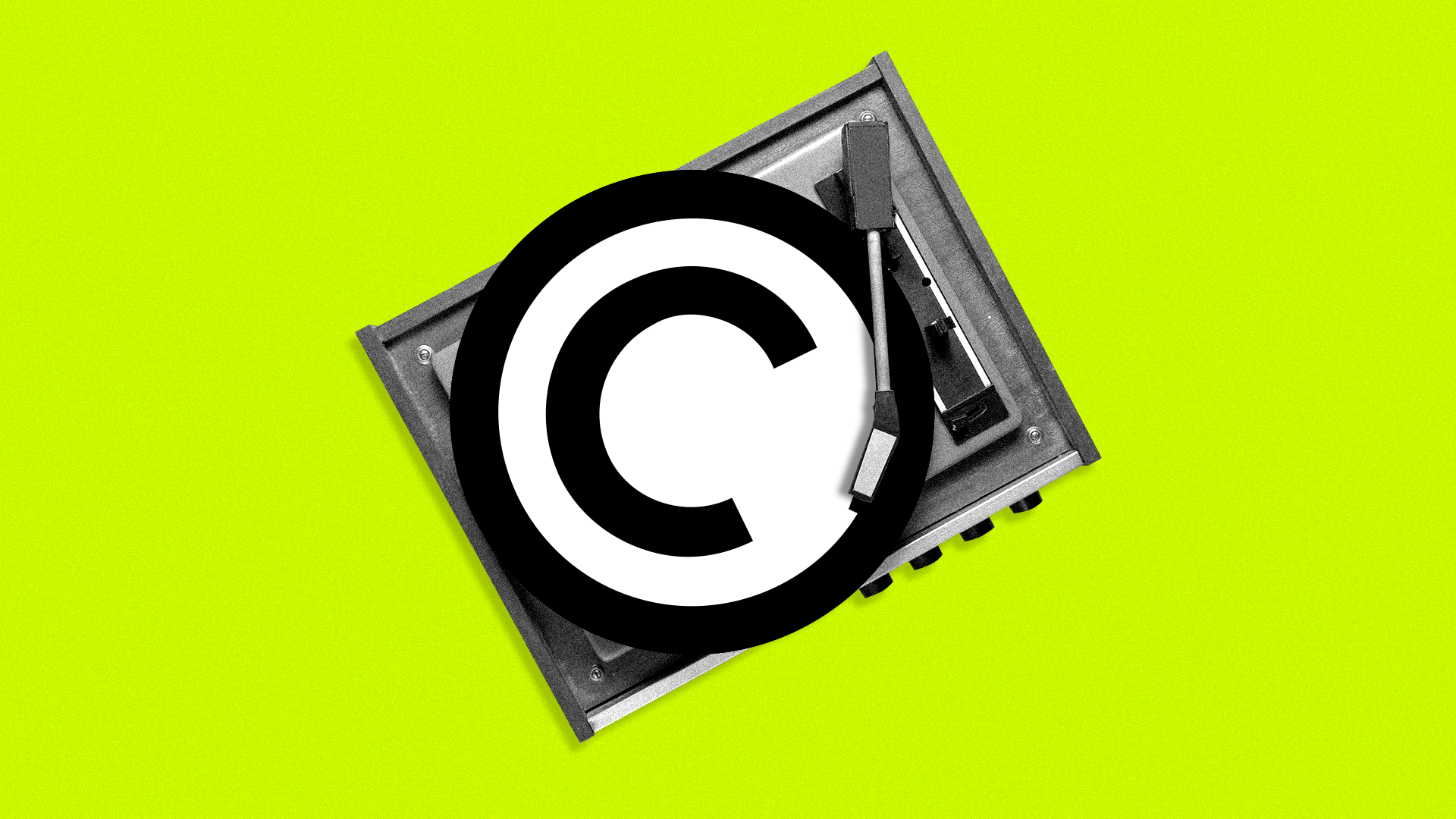 Vinyl album revenues over CDs for the first time during the first half of 2020 since the 1980s.
Vinyl sales accounted for $232 million, about 62% of total physical music revenues and 4% of total music recorded music revenues.
The bottom line: The vast majority of recorded music revenues continue to come from streaming.