Axios Media Trends
March 31, 2020
Today's Media Trends is 1,952 words, a 7.5 minute read. Sign up here.
⚡️Snapchat said this morning that developers can now integrate its "Stories" into their own apps. Go deeper.
Situational awareness: Facebook and Twitter each took down posts from Brazilian President Jair Bolsonaro with coronavirus misinformation yesterday.
1 big thing: Coronavirus used to suppress global press freedoms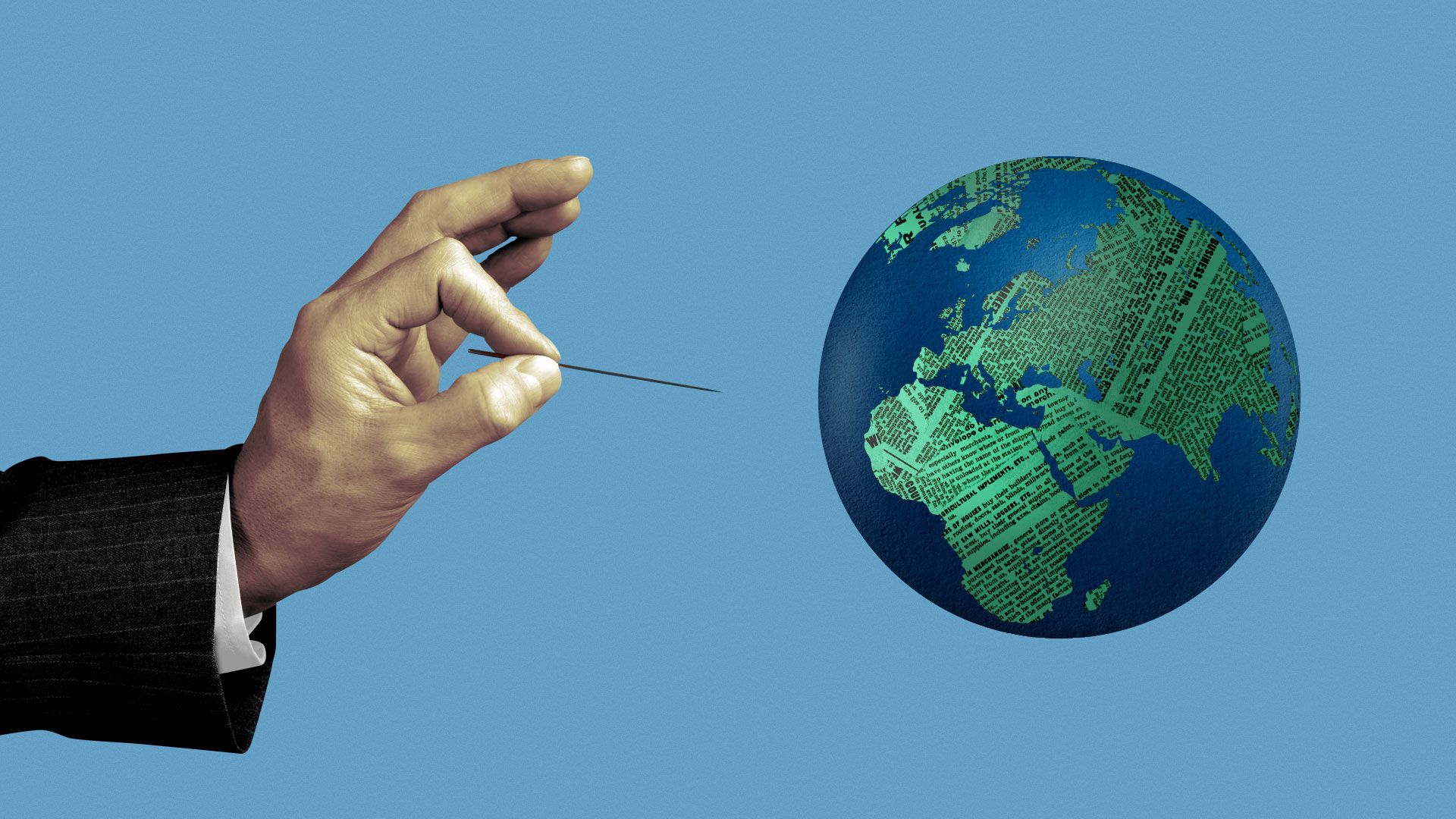 The coronavirus is providing cover to autocrats, dictators, and even some democratically-elected leaders who were already looking for reasons to undermine the independent media.
Driving the news: Recent examples show the press is being shut out by the government under the guise of stopping misinformation from spreading about the pandemic.
The big picture: Around the world, press freedoms have already been begun to erode as leaders try to crack down on independent media as a way to consolidate power.
2. News industry braces for major layoffs, pay cuts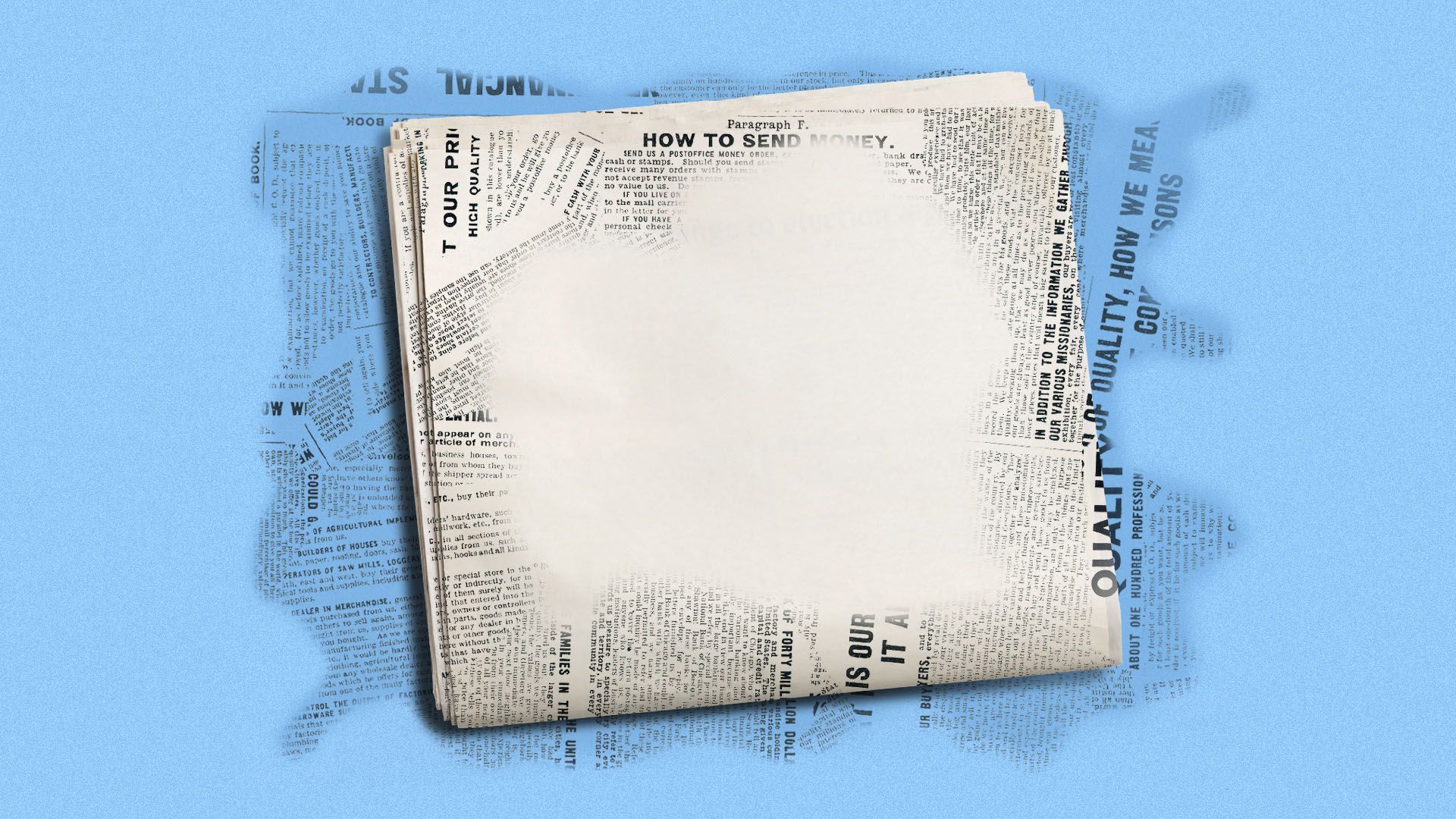 The coronavirus is forcing major media giants to leverage layoffs and pay cuts in order to survive the impact that the coronavirus pandemic is having on their businesses, Axios' Ursula Perano and I write.
Why it matters: In the first few weeks of the outbreak in the U.S., local outlets were sounding the alarm over lost advertising revenue from shuttered local businesses. As the crisis continues, big national media companies say they are bracing for the worst.
Driving the news: Gannett, Maven Media, Disney, BuzzFeed, Vice Media, GroupNine, iHeartMedia and others have announced rounds of layoffs, cuts to salaries and benefits, or that top executives are forgoing pay in the coming weeks.
Other major outlets, like the Los Angeles Times, The New York Times and The Tampa Bay Times, have warned of heavy advertising losses. Some have cut distribution.
The big picture: While the recently-passed $2 trillion stimulus bill will provide relief to some news businesses, many in the news industry argue that it's not enough.
Some argue that the journalism sector should have its own stimulus package that would offer direct support for newsrooms, which are now deemed by the federal government and many state governments as "essential services."
For now, relief for the news industry has largely come from the private sector.
The bottom line: The coronavirus is upending the news industry at a time when consumers need access to verified news and information more than ever before.
3. McClatchy puts coronavirus paywalls back up
McClatchy will put its paywall back up around some coronavirus news as it aims to balance its duty keep people informed with its need to bolster subscriptions, executives tell Axios.
Why it matters: The company is trying to be strategic about how much they allow to be free. While it's important that some information remains free, like breaking news that could impact the health and safety of their readers, they don't want that free information to cannibalize a surge in subscription interest.
"With a lower paywall we're missing opportunities to convert drive-by readers into subscribers," says McClatchy's Vice President of News Kristin Roberts.
As the story begins its slow shift from breaking news and utility journalism, Roberts says McClatchy's paywall strategy will change.
Decisions over which articles to put in front of the paywall will be made locally by editors at each of its 30 local publications nationwide.
By the numbers: In a memo to staff, Roberts says that while subscriptions are rising, "the money we get every time someone reads or watches an individual story ("programmatic" revenue) is declining, rapidly -- that per-view rate of revenue has dropped more than 15% in a single week."
In total, the company has gained 10,200 new subscriptions in March, even with the paywall down. And subscriber pageviews are up 46% in March.
"Since our coronavirus coverage began, 13% of views were by people who would have been stopped by the paywall if it had been up. If we converted even a tiny fraction of those people, we would have generated more in subscription revenue than we are earning on the per-pageview ("programmatic") revenue."
Be smart: McClatchy's news division has experienced consolidation over the past few years, and has been very disciplined about operating expenses. For now, the news division seems stable despite the crises unfolding around it within the news industry and despite the company's recent history filing for bankruptcy.
"So much has been done up to this point to set ourselves up to be in a place to not topple over when the first wind blows," says Roberts.
Roberts argues that the company's focus on balancing its income between audience (subscriptions) and advertising has been critical in preparing for this moment.
4. Kids' daily screen time surges over 50%
With almost all U.S. states closing schools until at least the end of the month, most children ages 6-12 say they are spending at least 50% more time in front of screens daily, according to new data from SuperAwesome, a kids technology company.
Why it matters: Parents were already struggling to limit screen time for kids when they were in school.
Driving the news: In the U.S., a majority of 6-12 year-olds say they use screen devices either a lot more (at least 50% more), twice as much, or for what feels like "most of the day" during the coronavirus pandemic.
"Overall, kids are effectively going to be spending 2.5-3x more hours of day in front of a digital screen than they historically would have," says Dylan Collins, CEO of SuperAwesome.
"What we were seeing is that U.K. kids had a slightly higher tendency to do more family-based stuff, as in physical family activity, like board games and table top games, than U.S. kids who spend more time with screens," says Collins.
Details: Traffic to kids apps and digital services has increased by nearly 70% in the U.S., per the report.
"You're seeing a slight increase in desktop, largely because of school demands," says Collins.
Gender split data shows that girls over the past few weeks have typically used chat apps and TikTok more than boys and have read more. Boys on the other hand, have weighted much more heavily towards gaming.
Be smart: It's easy for parents to blame phones and tablets for an increase in digital engagement, but most kids say they are spending more time watching TV than anything else.
5. Ad market expected to take a big hit in 2020
Analysts expect overall global ad revenue to be down roughly 4.4% for 2020 because of coronavirus, excluding cyclical events like the election.
Why it matters: Global advertising revenue tends to grow at roughly the same rate as GDP, so any global economic slowdown is likely to depress the advertising market. Big tech giants are expected to take the brunt of that loss, as they are the biggest entities in the global ad economy.
By the numbers: Analysts at Cowen & Co., an investment management and banking company, predict the following losses:
Facebook: roughly $15.7 billion, 18.8% down from its original estimate.
Google: roughly $28.6 billion, 18.3% below estimate.
Twitter: roughly $701 million, 17.9% below estimate.
Snapchat: roughly $977 million, 31.8% below estimate.
The big picture: Traditional media advertising, like TV and print, on a full year basis will go down by about 15% if you exclude cyclical events. But digital media advertising will grow slightly, by about 3.5%.
Be smart: Advertising on social media and search, which is how the dominant tech platforms make their money, is expected to take a big hit in the short term for two reasons:
It is self-serve, meaning anyone can buy those ads through an automated platform at any time without a prepared contract. As a result, unlike with TV ad contracts, there are no cancellation policies that brands have to adhere to when pulling the plug.
Those ads are mostly purchased by small businesses that are shut down. "Hundreds of thousands of small businesses who probably count for 70% of social and search, they will stop advertising for weeks as they are closed," says Letang. "For some of them, it will be hard to come back, as many won't have liquidity to start marketing."
What's next: Growth in the ad market, and particularly in the digital ad market dominated by companies like Facebook, Google, Twitter and Snapchat, is expected to come back strong in 2021.
6. Everyone's a creator during the coronavirus
From barbers to pastors to fitness instructors, any person that used to make money via brick and mortar services, is now turning to online platforms to make money for their expertise.
Why it matters: A slew of old-line industries that once hesitated to embrace digital technologies are now being forced to do so for the sake of survival.
Driving the news: Patreon says that 30,000+ creators signed up for its service in the first three weeks of March. That's paired with a surge in people willing to pay.
The average growth of new people signing up to pay people for content across the U.S., UK, Canada, Germany, Australia, and Italy is up 36.2% in March compared to February.
The big picture: Other creative platforms are seeing a major uptick in sign-ups. TikTok has reportedly seen a surge in U.S. downloads in response to the crisis.
Be smart: Adam Mosseri, the head of Instagram, told NBC News' Dylan Byers last week that he's seeing an increased interest in "moments," like live music performances via Instagram or churches that "go live on Facebook."
What's next: Once consumers get used to accessing services digitally, these services may find it hard to go back to completely go back traditional operations.
Go deeper: Coronavirus pushes traditional businesses into the digital age
7. Exclusive: Complex launches ad services business
Complex Networks, a lifestyle and entertainment media company, is creating an end-to-end digital advertising consultancy that provides publishing clients with a suite of services to make more digital revenue, executives tell Axios.
Why it matters: Catalyst, as it will be called, is the company's second in-house consultancy. It launched a product development services business last year called Climate.
How it works: Catalyst will work with publishers to improve how they manage and monetize their ad inventory, which includes leveraging Complex Networks' 50+ partnerships with select ad vendors, products and and agencies.
Complex Networks is essentially combining services that it already provides and formalizing them under a new brand and structure.
The offering includes ad operations, programmatic monetization, product implementation, measurement, guaranteed brand safety and compliance optimization, yield management, and other ad-related services.
By the numbers: Executives say the company currently works with more than 45 publishers and 50 ad vendors, ranging from product developers, ad agencies, tech platforms, demand partners, ad exchanges and verification vendors data providers — each with their own negotiated terms at the benefit of the publishers it services. Pricing varies based on each publisher's needs.
Vendor partners include companies like Permutive, publisher data platform and Confiant, a advertising cybersecurity firm.
Publisher partners include music reviews platform AllMusic, internet news site Daily Dot, meme encyclopedia Know Your Meme, and hip hop news site HipHopDX.
8. 1 fun thing: "How to" survive a pandemic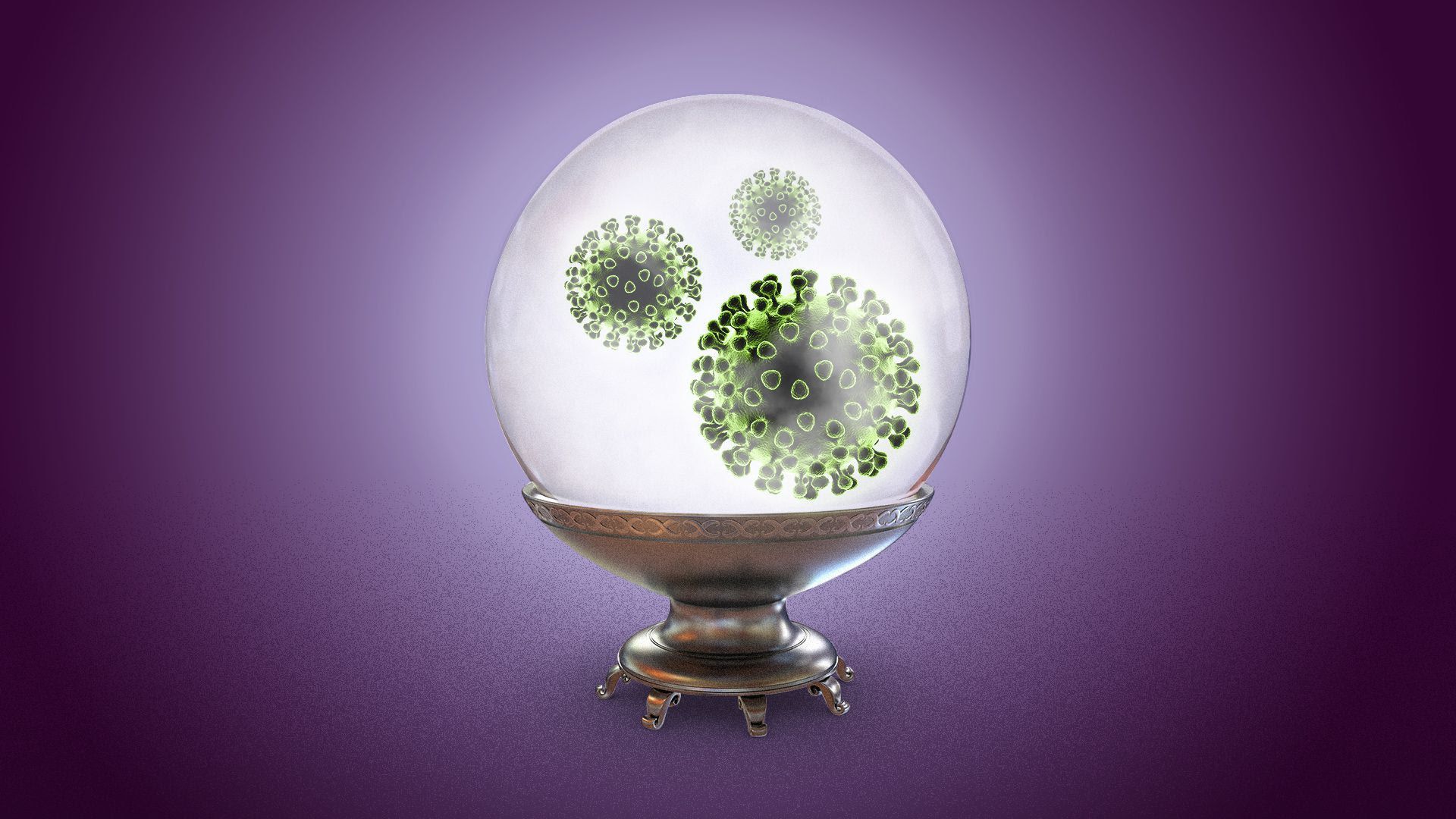 Here are the top trending "how to…" searches on Google in the past week in the U.S., via Google Trends:
How to cut men's hair at home
How to make face mask from fabric
How to make sanitizer wipes at home
How to make Rice Krispie treats
How to solve Rubik's cube
In case you were wondering ... "How to make toilet paper" spiked +1,300% in the past week in the U.S.