Axios Media Trends
July 18, 2023
Today's Media Trends, copy edited by Sheryl Miller, is 1,822 words, a 7-minute read. Sign up.
Situational awareness: TV networks like CBS, Fox and The CW are shaking up their fall lineups as Hollywood comes to a historic halt.
What to expect: Reality, reruns, animation and news.
1 big thing: ⏰ Streaming's doomsday clock
Following a brutal sell-off in the first half of 2022, Netflix has managed to claw its way back into investors' hearts, but its streaming peers face major challenges during Q2 earnings season, which kicks off this week.
Why it matters: Disney, Warner Bros. Discovery, Paramount and Comcast promised investors that their budding streaming services would be profitable beginning in 2024.
Now that the clock is ticking, reality is starting to set in, Axios' Tim Baysinger and I write.
Driving the news: With the simultaneous writers and actors strikes shutting down Hollywood, a bleak ad market and a subscription slowdown, entertainment giants are scrambling to figure out how to sell their streaming visions to Wall Street.
Peacock said on Monday it would raise its prices for the first time since it launched in 2020, joining the majority of its peers that have raised prices in recent months to help get to profitability.
Disney said last week it would possibly sell its non-core assets, including most of its cable channels and ABC. CEO Bob Iger, whose contract was recently extended until 2026, says he now plans to buy the remainder of Hulu from Comcast to bolster the company's streaming strategy.
Paramount's parent company is reportedly in talks with creditors to refinance its debt, due to heightened financial uncertainty.
Catch up quick: The economic uncertainty coming out of the pandemic forced streamers to reckon with new expectations from Wall Street around profitability.
Yes, but: To date, only Netflix has been able to convince investors that its efforts have paid off.
Netflix also remains profitable while its competitors race to cut costs to get there.
By the numbers: Third-party data suggests Netflix's recent password-sharing crackdown is working.
One of every four sign-ups for premium subscription streaming services in the U.S. last month were for Netflix, a major increase from previous months, per measurement firm Antenna.
Be smart: Hollywood's standstill is having an outsized impact on Netflix's peers, who own traditional TV networks and whose streaming services aren't yet as global.
Analysts noted to CNBC that Netflix's reliance on overseas production and its stockpile of pre-produced content will insulate it from the strikes.
The intrigue: Much of the ire from striking Hollywood workers has been directed at Netflix for pioneering the current streaming business model and reversing decades of industry practices.
Netflix's rise has also drawn all of the other media giants into a costly and money-losing battle to gain streaming subscribers.
The bottom line: Many in the industry blame Netflix for Hollywood's current state of chaos. Yet it's Netflix that's best positioned to run out the current streaming survival clock.
2. Scoop: Vox Media drops its own CMS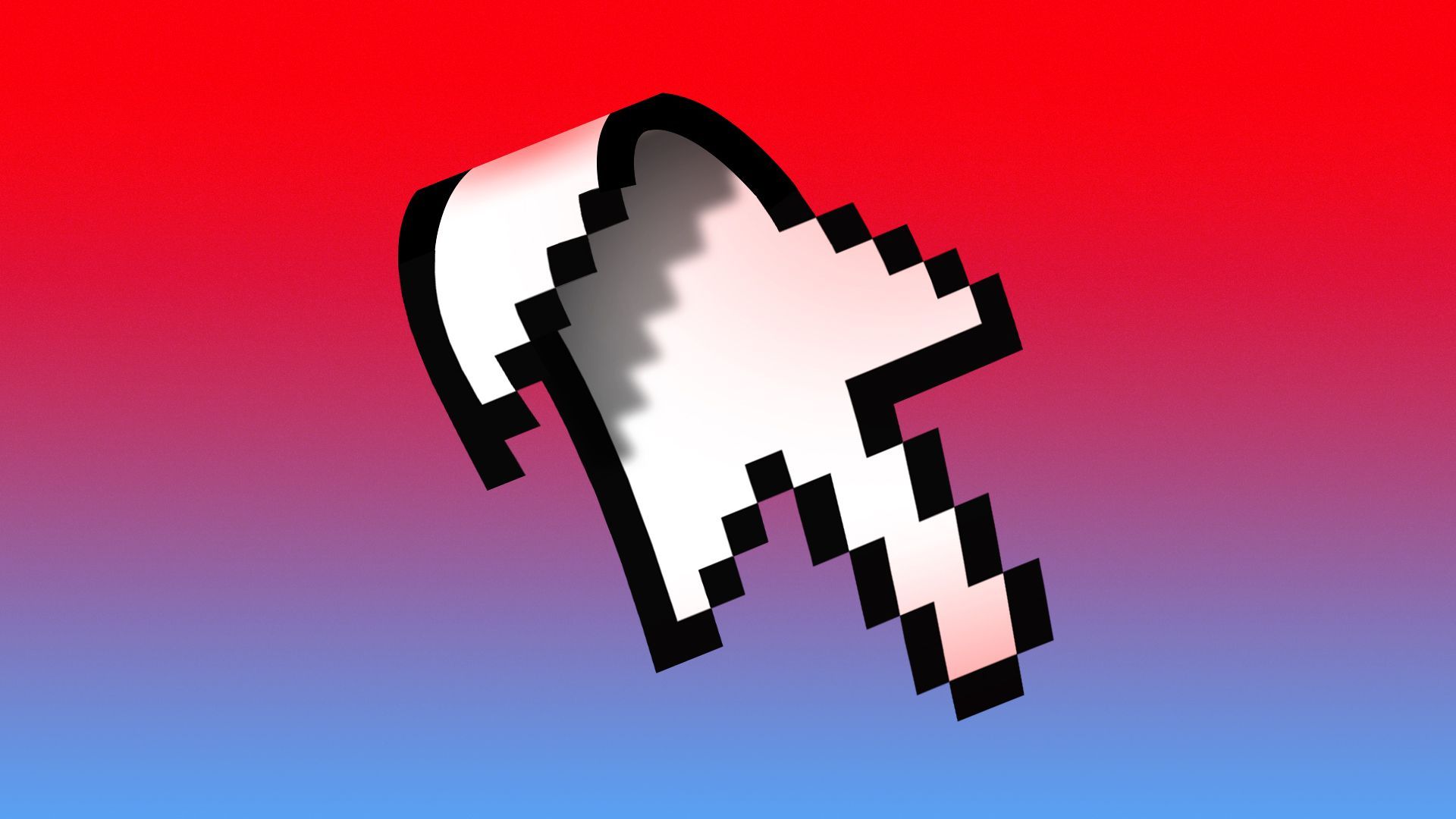 Vox Media, the parent company to websites such as New York Magazine, Eater and SB Nation, will no longer use Chorus — its proprietary content management system — to power its own websites, sources told me and Axios' Kerry Flynn.
Details: Vox Media will move its own websites off of Chorus and into WordPress VIP, the enterprise arm of the 20-year-old CMS company.
The migration is part of a broader strategic partnership that will allow Vox Media to extend the reach of its other licensed tech products, Concert, and Coral, which will both soon become part of a new tool set for publishers that will be made available to WordPress VIP clients.
Vox Media will still use its internal front-end publishing platform, Duet, to power most of its audience experiences.
Catch up quick: Vox Media began licensing its proprietary CMS to other publishers in 2018. It stopped licensing Chorus to external publishers last year, per Adweek, but continued to use it to power its own network of over a dozen digital media sites.
The company decided to focus on its "core" business in advertising and subscriptions when the pandemic hit, CEO Jim Bankoff told Axios last month.
"Chorus is an amazing platform. But when the pandemic came, it just became a harder market," Bankoff said.
Zoom out: For years, publishers have tried to build and license their own CMS, only to find that tech firms, like WordPress, are hard to compete with, due to their focus and resources.
In 2015, Gawker stopped licensing its tech platform Kinja to other media companies. Then-CEO Nick Denton attributed the decision to "competition that exists from technology companies devoted entirely to that challenge."
The Washington Post has partially transitioned its own site off of its own CMS, Axios reported. The Post also discontinued its ad tech arm, Zeus, as a stand-alone business last year, due in part to growing competition from other ad tech firms.
Be smart: Merrill Brown, editorial director at G/O Media, has a long history of building and licensing CMS businesses.
"You can't minimize the fact that they figured out a lot about customer revenue at WordPress. ... And that didn't used to be the case," Brown told Axios.
The bottom line: "If you're not a tech company, it's really hard to do this," he added.
3. 🤖 OpenAI pours $5M+ into local news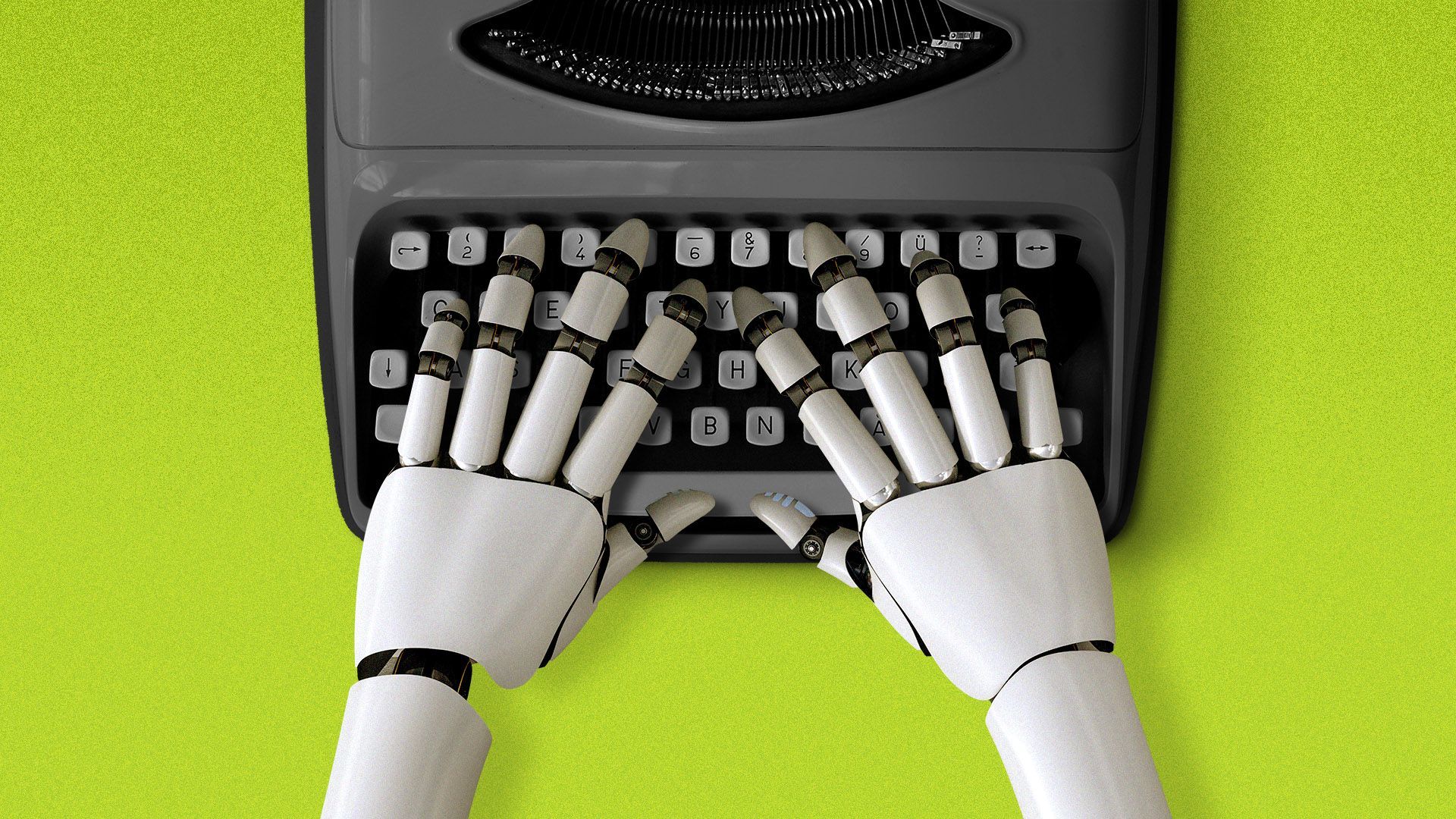 OpenAI, the parent company to ChatGPT, today said it reached a two-year deal with the American Journalism Project (AJP) to help fund efforts by local outlets to experiment with artificial intelligence technology.
Why it matters: It's part of a larger effort by OpenAI to work with journalism companies as it trains its algorithms and builds its tools.
Last week, the Associated Press said it reached a two-year deal with OpenAI to share access to select news content and to leverage OpenAI's technology for product experimentation.
🗞️ OpenAI is currently in discussions with other major news companies about licensing news content and tech-sharing deals, sources told Axios.
OpenAI will commit $5 million in grant funding for local news initiatives through the AJP, which supports nonprofit, local news outlets through grants and other efforts.
💸 AJP will distribute the funding to 10 of its 41 portfolio organizations to experiment with best practices for ways local news outlets can leverage AI responsibly.
It will also provide up to $5 million worth of credits that can be used by AJP's portfolio companies to access its tech products.
The funding will also support the creation of a new product studio within AJP that will support local news outlets as they experiment with OpenAI's technology.
"We see this as an opportunity to create a feedback loop between OpenAI and the local journalism industry," said Sarabeth Berman, CEO of AJP.
What to watch: Google, which introduced its Bard generative AI technology earlier this year, is also in talks to work with news companies, sources told Axios.
Asked whether she was worried about AI companies one day pulling the plug on funding for news companies, like Meta did, Berman said it's "totally a possibility."
4. Exclusive: Hundreds of local news stations form group to urge streaming reform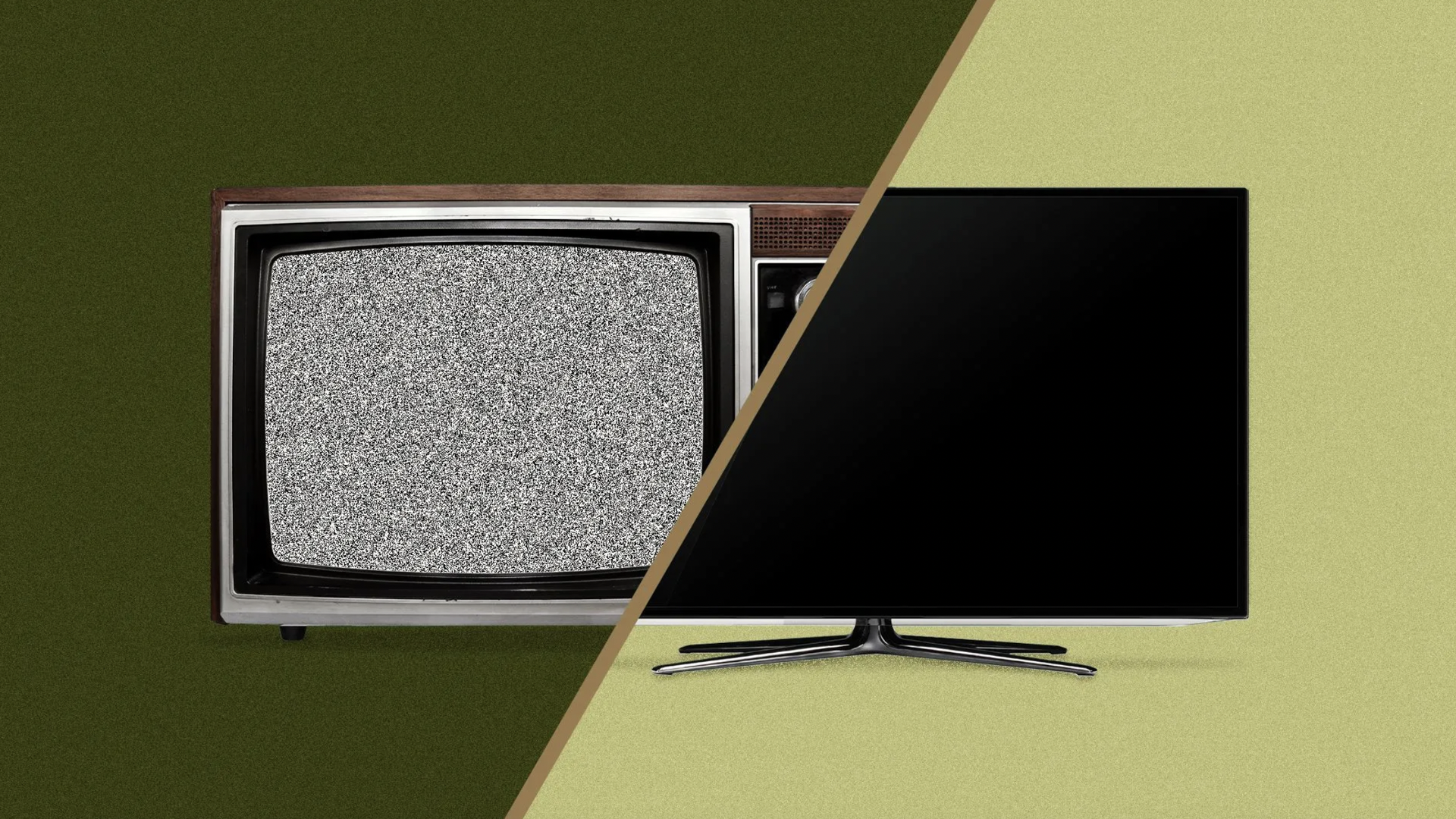 Hundreds of local broadcast stations have come together to create a new advocacy coalition that will urge the FCC to take action on a regulatory loophole that they say imperils their ability to get distributed on streaming services.
Why it matters: As more Americans ditch their traditional cable and satellite packages for digital alternatives, local broadcasters worry their newscasts will be left out.
Details: The Coalition for Local News is made up of more than 600 local broadcast stations that are part of the trade associations representing the local affiliates of major broadcast networks, like NBC, CBS, ABC and FOX.
The group is urging the FCC to close a legal loophole that allows live TV streaming companies, like YouTube TV and Hulu + Live TV, to bypass streaming distribution negotiations with local broadcast affiliates.
"There's no way for us to advance our own individual strategies as broadcasters when we don't have a say in the largest growing platform and revenue stream in our business," said Michael O'Brien, senior vice president and chief distribution officer at the E.W. Scripps Company.
By the numbers: When the FCC last debated these rules, there were fewer than 200,000 American households that subscribed to a digital live TV package.
Today, analysts at MoffettNathanson estimate that at the end of the first quarter of this year, there were nearly 17 million American households that subscribed to a digital streaming package.
The other side: While FCC chair Jessica Rosenworcel has the power to issue a public notice to call for a refresh of the provision, she has argued the FCC lacks the authority to make changes to those provisions on its own and needs the support of Congress.
5. Investors flock to Tucker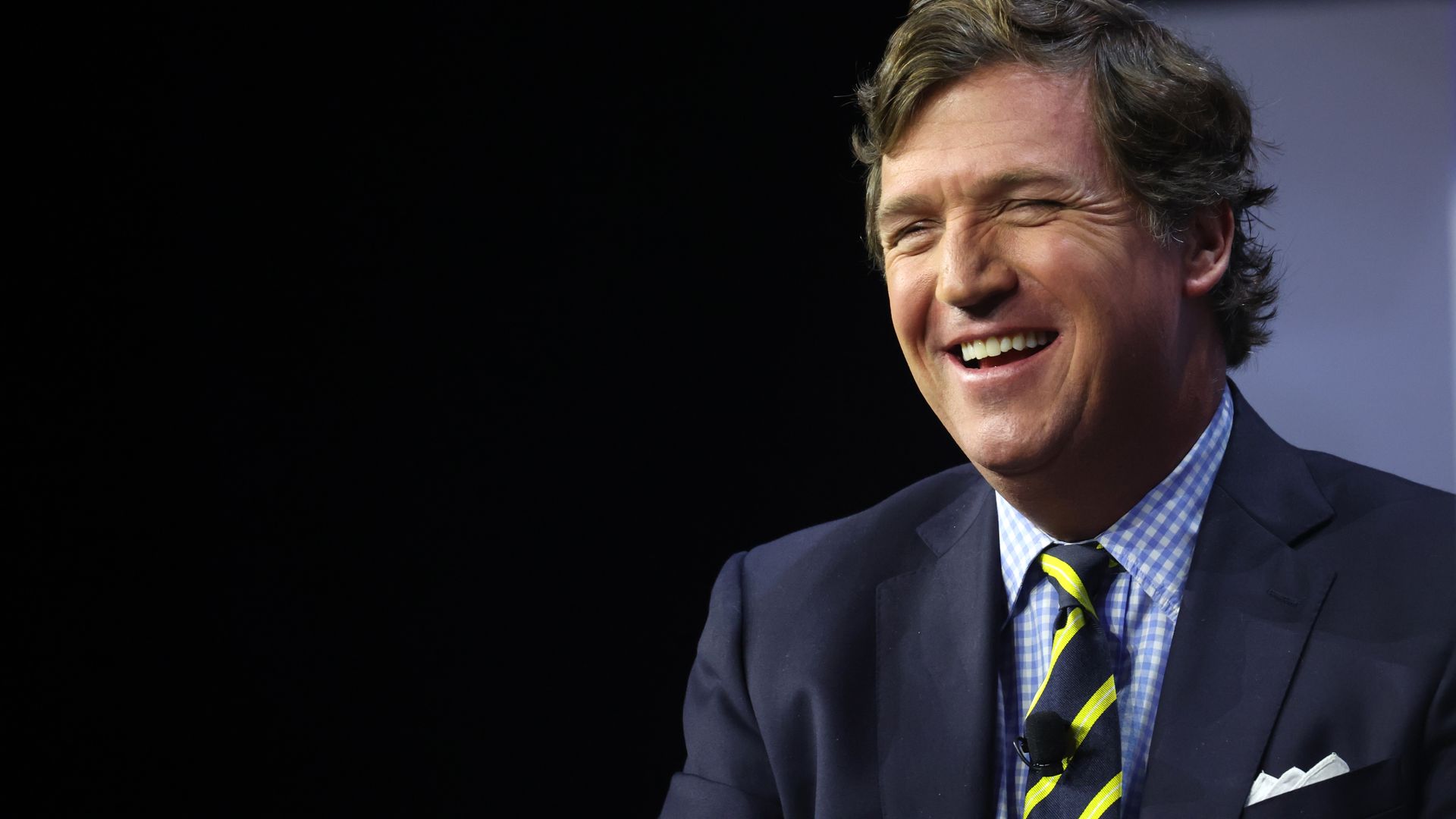 Tucker Carlson has struck an ad deal worth more than $1 million with PublicSq., an online marketplace for companies with conservative values.
Why it matters: The ad deal represents the first commercial agreement that will be part of Carlson's ambitious new digital media company, for which he wants to raise hundreds of millions of dollars.
Omeed Malik, the chief executive and chair of the blank-check company looking to take PublicSq. public this month, is also planning to invest in Carlson's company, sources told Axios.
Malik is planning to invest seven or eight figures in Carlson's media empire through his private investment firm, 1789 Capital, a source told Axios.
1789 Capital focuses investments in companies that support the "Replication/Parallel Economy," "Deglobalization" and "Anti-ESG (i.e. sectors that have been negatively impacted by such principles)."
A Wall Street Journal story last week triggered sizable investor interest from both private investment companies and wealthy individuals, a source told Axios.
Carlson's new venture will center around video, both through a website and app, and through free video distributed on Twitter, and possibly other social platforms.
Carlson has been pitching investors on the idea that some of the video will eventually go behind a paywall on his own site.
Carlson is launching the venture with his former executive producer at Fox News, Justin Wells, and Neil Patel, a previous adviser to former Vice President Dick Cheney and the publisher of conservative news site Daily Caller, which he co-founded with Carlson in 2010.
6. 🇲🇽 The most dangerous place in the world for journalists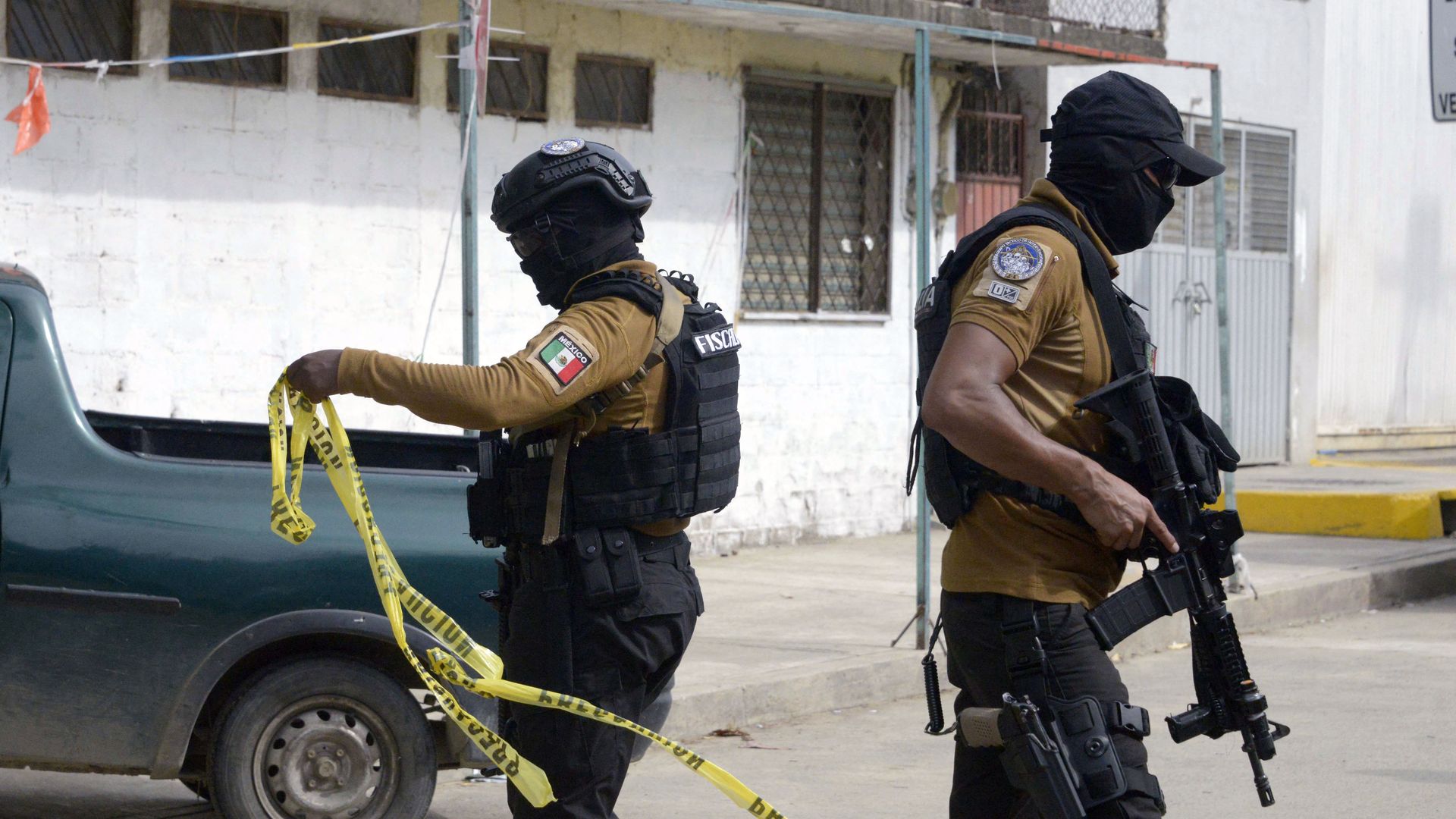 A Mexican journalist was shot to death in a car in Acapulco last week.
Nelson Matus, the director of local news site Lo Real de Guerrero, had already survived two assassination attempts in 2017 and 2019, per Reuters, citing Mexican newspaper Reforma.
Zoom out: His death comes days after local officials found the body of a missing Mexican journalist Luis Martín Sanchez Iniguez with signs of violence.
Why it matters: Last year was the deadliest in three decades for Mexican journalists, with 15 journalists killed.
Despite enormous pressure from state leaders and human rights groups, the government has done little to reverse the trend.
Between the lines: Covering corruption in Mexico comes at a cost.
Data from media advocacy group Article 19 suggests state actors perpetrated 40% of all documented reports of aggression against journalists in Mexico last year.