Axios Media Trends
January 22, 2019
Thanks for subscribing to Media Trends. Tell friends to follow along by signing up here.
Situational awareness: The two NFL conference championship games this past weekend, both of which ran overtime, drew massive viewership.
Fox says Sunday's Rams-Saints NFC matchup drew over 45 million viewers, making it Fox's most-watched broadcast since Super Bowl LI in 2017.
CBS says its primetime coverage of the Patriots-Chiefs AFC matchup averaged 53.9 million viewers, making it the most-watched AFC Championship Game in 42 years.
Programming note: If you're heading to AdExchanger's Industry Preview this week, I'll be interviewing Bloomberg Media CEO Justin Smith, Cheddar CEO Jon Steinberg, and New York Media CEO Pam Wasserstein about the future of digital publishing. Join us.
1 big thing: Users rely on traditional news amid fake news chaos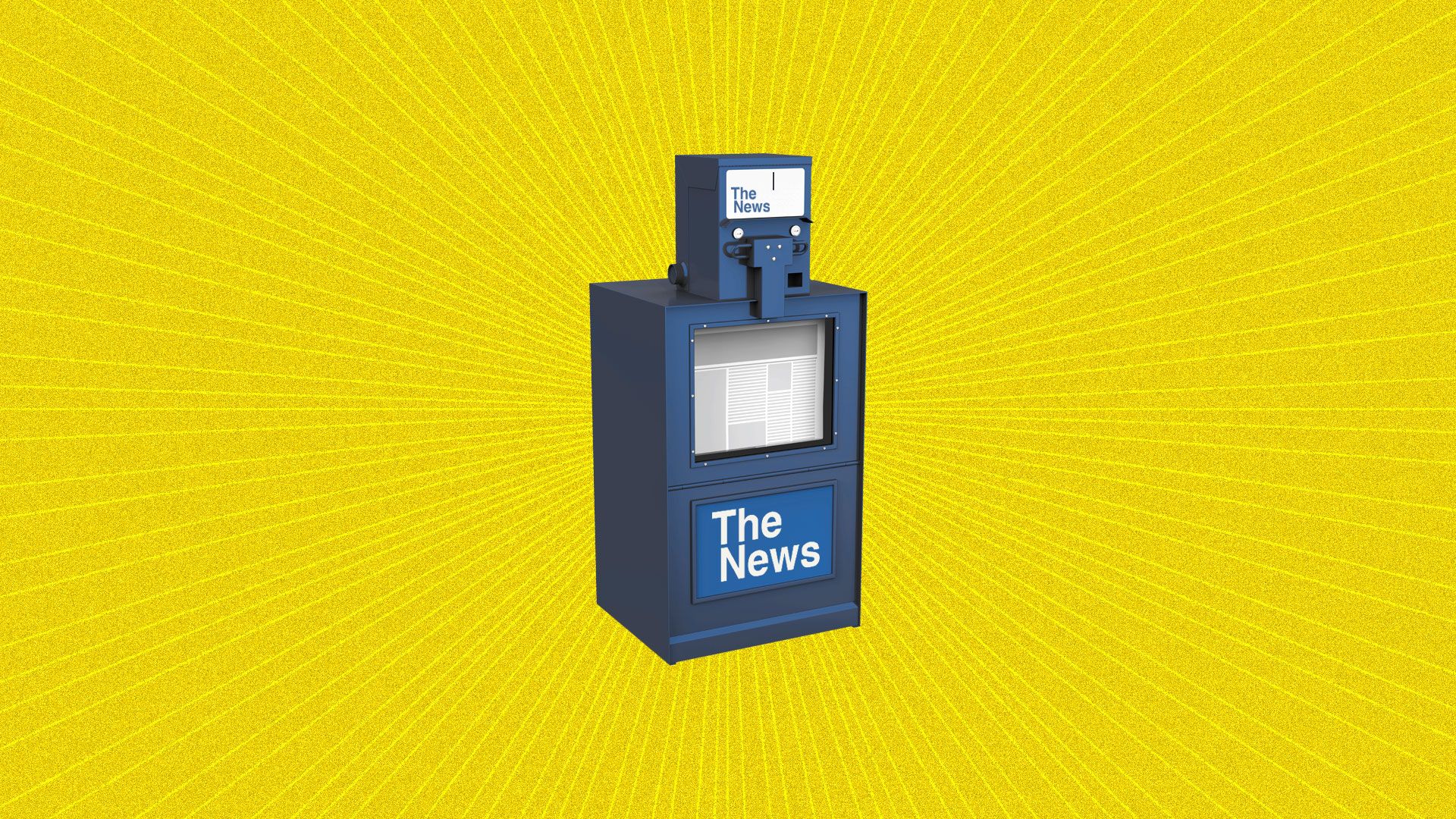 An urgent desire for societal change and a chaotic media environment is driving a renewed interest in fact-finding, according to Edelman's 2019 Trust Barometer. That effort is leading to a rise in the consumption and sharing of information from traditional news media outlets.
Why it matters: This is a huge difference from the same survey's results from one year ago, when most people said they were turning away from traditional media because they thought it was biased and driven by clickbait.
By the numbers: Over the last year, the survey indicates...
The number of respondents who consume traditional news weekly or more, and share or post news content several times a month or more, has increased by 14 percentage points from 26% to 40%.
Those who consume traditional news weekly or more has risen by 8 percentage points from 24% to 32%.
Inversely, the number of people who say they consume traditional news less than weekly has dropped by over 20 percentage points from 49% to 28%.
Trust in traditional media also continues to increase. According to the survey, trust in traditional media in the U.S. and Europe is higher than trust in search and social platforms. An earlier study from Gallup shows a similar rebound in media trust overall in the U.S.
Yes, but: A majority of Americans still feel the news media doesn't understand them, according to a recent poll from Pew Research Center.
And 73% of consumers, per the Edelman survey, still worry about false information or fake news being used as a weapon.
The bottom line: Consumers are turning to traditional media to fact-check reports and claims amid a chaotic and confusing news environment.
2. GOP particularly disenfranchised by news media
A study from Pew Research Center out last week finds that a vast majority of Republicans (73%) feels that news organizations don't understand them. This stands in stark contrast to the percentage of Democrats (40%) who say they feel the same way.
Republicans vary little across various demographics in saying they are misunderstood by the media. Republicans with a college degree, for example, are just as likely, if not slightly more likely, to say they're misunderstood than those with a high school education or less. Similar patterns follow gender and age lines.
While this could be attributed to many factors, one that's worth highlighting is the amount of coverage and credence given to stories and headlines that promote the overall narrative of President Trump's coming "doomsday."
In reality, as the Washington Post's Erik Wemple writes in an opinion piece, the narrative that the "walls are closing in" on Trump has really become a cliche of the Trump presidency, "mouthed by Democratic leaders, pundits and anchors agog at how this fellow can make it through crisis after crisis."
3. Exclusive: NBC stations sign with Comscore to measure local TV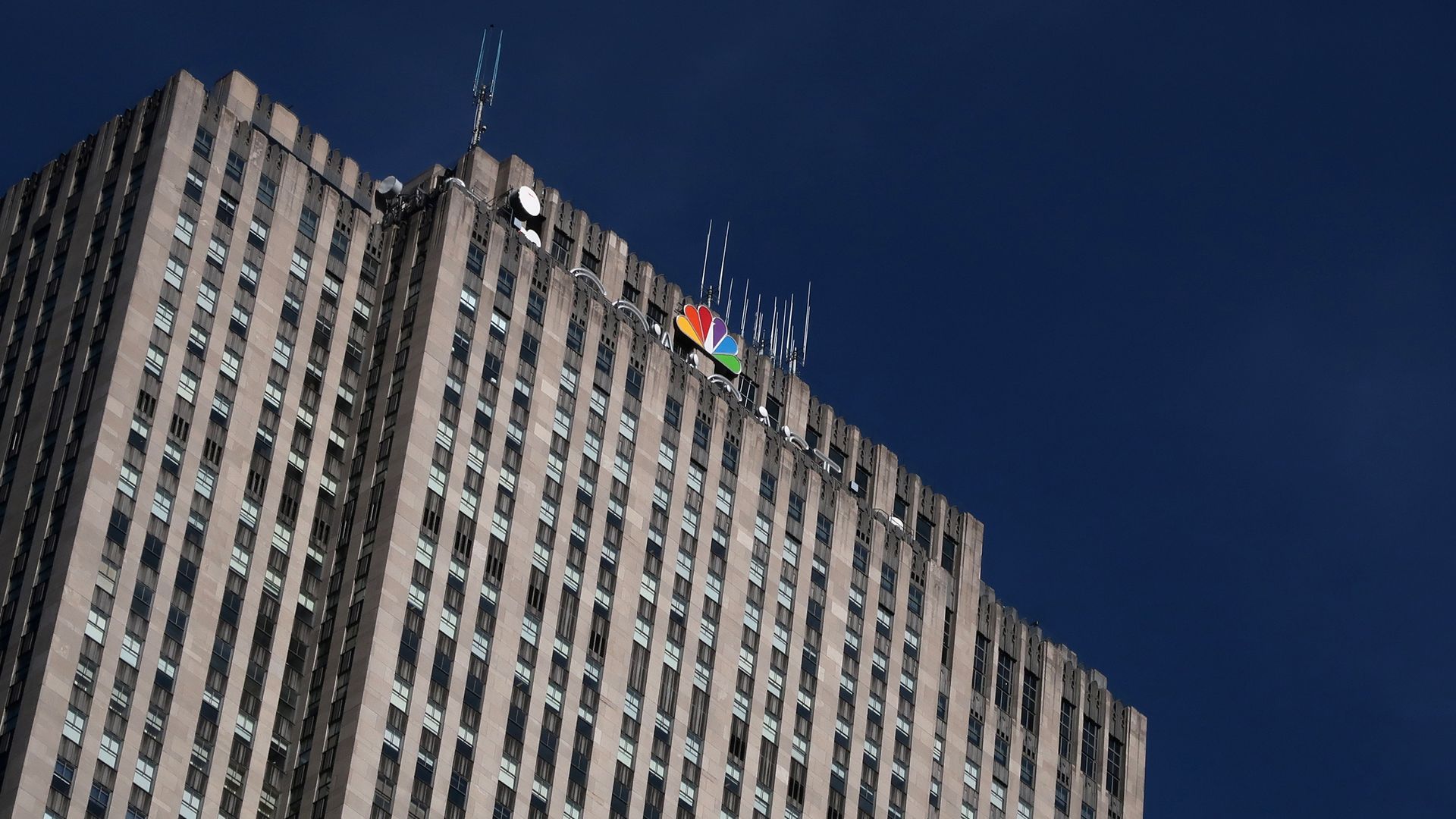 The NBCUniversal Owned Television Stations (OTS) division has signed a multi-year contract with Comscore to provide measurement for its 40 local broadcast networks owned and operated by NBC and Telemundo.
Why it matters: It's the latest local broadcast deal to close with Comscore amid pressure to explore new types of TV measurement that extends beyond linear TV consumption that has been traditionally measured by Nielsen.
Gray, Nexstar and Scripps have all also signed with Comscore in the past few months.
Yes, but: NBCUniversal, the parent company to the OTS division, isn't ditching Nielsen entirely. It uses Nielsen data to power both its measurement suite called CFlight and its digital TV consortium called Open AP. OTS will use both vendors to paint a better picture of how its content is being consumed.
Details: Beginning Tuesday, all NBC and Telemundo-owned stations across the country will use Comscore's linear TV measurement, as well as its local mobile and insights calculations to measure performance.
They'll also use Comscore's automotive, political and consumer targeting segments to measure performance among those sectors to clients.
The division has been testing Comscore for several years in some markets, says Comerford.
The big picture: The battle between Nielsen and Comscore has been heating up over the past year to better measure how TV is consumed across a variety of platforms.
How it works: Advertisers want to be able to target TV ads with the same precision that they can target ads digitally, especially on big platforms like Google and Facebook.
Nielsen offers more detailed TV measurement that includes the details and demographics of individuals, but for a smaller sample of people. It uses those measurements to forecast what a larger number of people consume.
Comscore uses a much bigger and broader set of household television viewership through set-top box data, but it can't measure which person in a room exactly saw a show.
What they're saying: Advertising executives tell Axios they are relying on both companies at this point to create a full picture.
Omnicom Media Group chief research officer Jonathan Steuer: "For local, a wide set of data is particularly important. With the level of granularity that Comscore is offering, which includes a lot more households, you can make better advertising decisions."
Comscore CEO Bryan Wiener: "These station groups are saying Comscore ratings are more predictable and stable because sample size is much higher for their cross-platform viewership projections."
Nielsen Watch President Megan Clarken tells Axios in an interview at the Consumer Electronics Show: "Advertisers know that Comscore isn't a viable alternative. It's there as a point of leverage, but they're not going to move away from us."
NBCUniversal, through Comcast, is an investor in Axios.
4. Exclusive: Vox Media is acquiring The Coral Project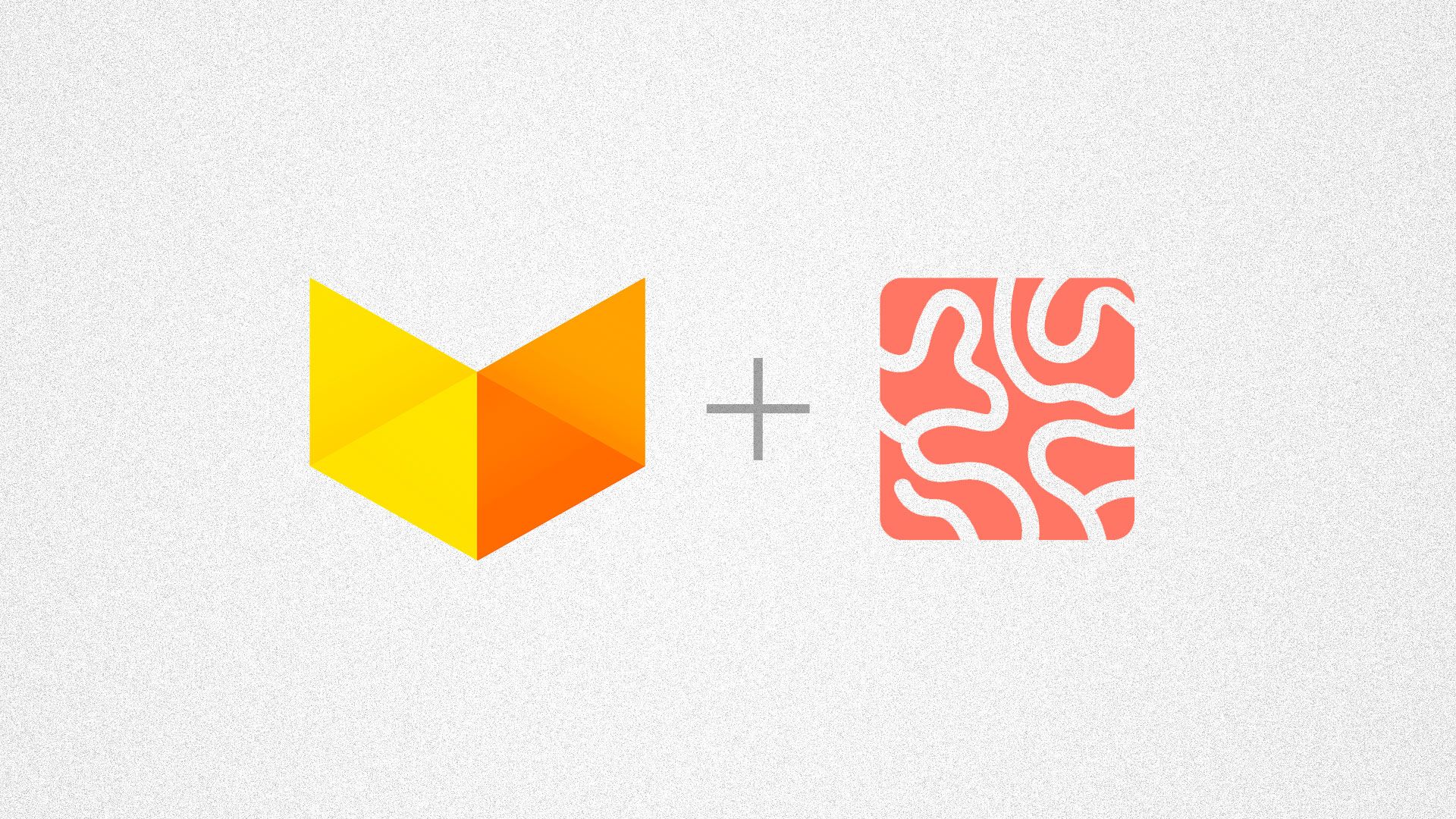 Vox Media is acquiring The Coral Project, an open-source publishing platform that is housed within the Mozilla Foundation. Deal terms have not been disclosed.
Why it matters: The deal underscores Vox Media's push to sell software as a service (SaaS) technology as a standalone revenue stream. It will also help The Coral Project grow faster by selling its technology to more newsrooms through Vox's sales team.
Details: The Coral Project, which will continue to operate as an open-source platform, provides newsrooms with tools and technology to better manage their commenting sections.
Vox Media will fully take over the project, which includes 50 newsrooms across 12 countries, including the Wall Street Journal, the Washington Post, New York Magazine and Australia's Fairfax Media.
Vox Media plans to sell The Coral Project's flagship comment platform "Talk," as a part of its publishing technology stack, alongside its content management platform "Chorus" and its digital advertising platform "Concert."
Vox Media COO Trei Brundrett tells Axios that all three tech products can be approached standalone or as part of a bundled package but "there are going to be advantages to being a publisher who takes advantage of all three."
The pricing model is similar to Vox Media's Chorus structure, which offers different pricing tiers depending on the demands of each customer for a monthly fee. Chorus fees range from six to seven figures. Vox Media says it's in talks with several potential Talk clients currently.
The big picture: As the news climate has grown more contentious and troll-ridden, commenting platforms have become harder for publishers to manage.
5. Google fine tests Europe's privacy police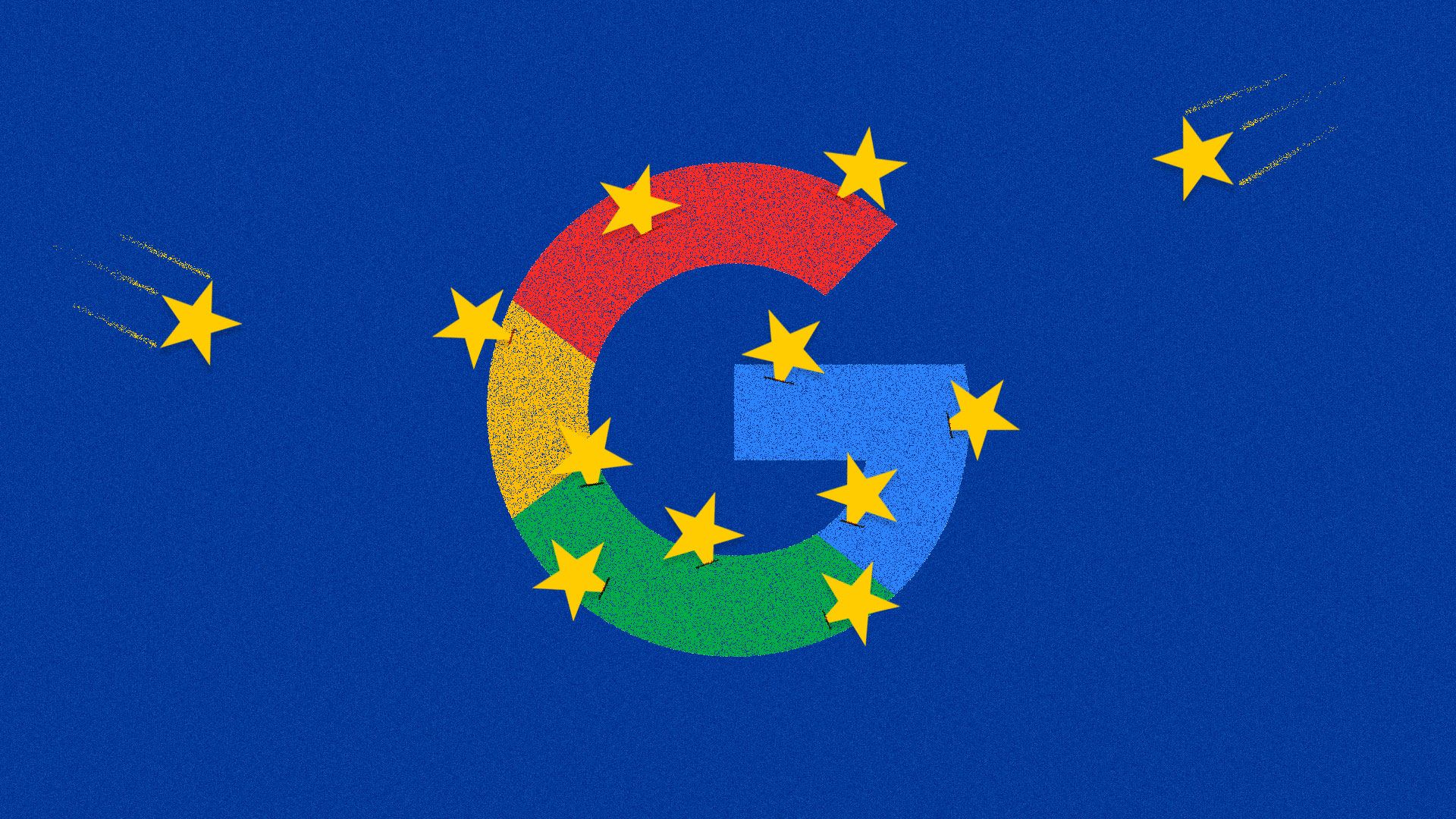 The roughly $57 million fine French regulators leveled on Google yesterday is the first real test of Europe's sweeping privacy rules, Axios' David McCabe writes.
Why it matters: The world is watching. The European General Data Protection Regulation (GDPR) has sparked an urgent effort to pass a national online privacy law in Washington. And state lawmakers are attempting to create their own regulations, too.
Details: The French data regulator CNIL accused Google of two violations.
Not being transparent with users about how their data is being used.
Not getting adequate consent from users to monetize their data.
The bigger picture: This moment is a test for Google, but also for the ability of Europe's new rules to rein in American tech giants. Until Monday, European regulators had only enforced GDPR against smaller players like an analytics firm associated with Cambridge Analytica and a German social media firm.
6. The magic streaming budget number: $38
Netflix raised eyebrows last week when it announced it would be lifting prices on all of its subscription tiers. But will that turn consumers off?
According to Mike Bloxham, SVP of global media and entertainment at research consultancy Magid, Netflix has a "resilience force," when it comes to beating churn, that will likely prevent that from happening.
"Netflix is the most secure of all streaming services, according to our research, and it accounts for a significant share of the notional streaming wallet."
How big is that "streaming wallet"? According to Bloxham, people are willing to spend around $38 monthly on streaming services.
"If you talk to people about what they're willing to spend in all on streaming, they'll say $38 on average," he adds.
Yes, but: Whether that's what people actually will spend is another issue, says Bloxham. "We're really bad at keeping times of things we actually spend on entertainment. Most of us would be quite shocked."
Bloxham notes that most consumers wouldn't have ever expected to one day be paying over $100 on cable services monthly, but as entertainment services evolve to include more channels, features, etc., spending habits adapt.
The big picture: Data (shown above) from Magid shows that most people only plan to hang onto subscription services for less than six months upon initially signing up, in order to test a service before fully committing to it, or to consume the content they want before switching to another service. That number dips even lower for older generations.
To that end, the expectation is that regardless of incremental price hikes, consumers will inevitably experiment with dropping and adding streaming services anyway.
What's key will be the ones that evolve to become must-haves over time.
7. 1 fun thing: How Netflix made "You" a hit
"Netflix is already a television network and a movie studio. But is it one step closer to effectively becoming television itself?"
That's the question being posed in a New York Times article this weekend that details the overnight popularity of the teen romantic drama "You," that was a flop when it ran on Lifetime but became a smashing hit when it started streaming on Netflix.
What they're saying: "The more I think about it, the more I think 'You' flailing on Lifetime and being treated by the viewing public as a Netflix original is going to be remembered as a major turning point in what will shortly be a contraction of the TV industry," tweets Variety chief television critic Daniel D'Addario.
Yes, but: "Netflix has been doing this for almost a decade," notes Bloomberg's Lucas Shaw. "Breaking Bad was a critical darling but just a modest success commercially ... until Netflix ... FX chief John Landgraf complained for YEARS that viewers thought many of his biggest hits were Netflix originals (e.g. Sons of Anarchy)."
Go deeper: