Axios Media Trends
March 19, 2019
Thanks for subscribing to Media Trends. Tell friends to follow along by signing up here. Keep up with the latest news by getting our breaking news alerts.
🎂 Happy 40th birthday to C-SPAN. "We need you more than ever."
Situational awareness: All 3 former Time Warner CEOs are now officially out at AT&T, just weeks after the phone company cleared its final regulatory hurdle to acquire Time Warner (now WarnerMedia).
Warner Bros. CEO Kevin Tsujihara was forced to step down Monday amid an investigation into allegations of sexual misconduct.
HBO CEO Richard Plepler and Turner CEO David Levy both stepped down 2 weeks ago amid the reorganization.
1 big thing: Another Trump Facebook election
While Democrats' campaign launches have sucked up national attention, President Trump's re-election campaign has quietly spent nearly twice as much as the entire Democratic field combined on Facebook and Google ads, according to data from Facebook and Google's political ad transparency reports, aggregated by Bully Pulpit Interactive.
Why it matters: Political advertising strategists say that this level of ad spend on digital platforms this early in the campaign season is unprecedented.
The data (captured between December 2018 and now) provides a window into the Trump campaign's 2020 strategy, which until now has been virtually invisible aside from a few rallies.
"The worldview from the Trump campaign is different than anything we've ever seen," says Michael Beach, CEO of marketing analytics firm Cross Screen Media and a veteran of Republican presidential ad campaigns.
The Trump campaign is led by digital vet Brad Parscale, whose home field is analytics and audience targeting.
Be smart: While Democrats need to woo early donors with proof of momentum, Trump needs to drive support from his base.
"The Trump campaign has built a low-dollar fundraising machine that makes hoarding cash less of a priority," Beach says. "Adding votes, whether through persuasion or engagement, trumps cash-on-hand reports."
By the numbers: Trump is outspending the top-spending Democratic candidates (Sens. Elizabeth Warren and Kamala Harris) 9-to-1 when it comes to total advertising spend on Google and Facebook so far.
"This is an unprecedented level of investment this early, and especially from an incumbent President," says Mike Schneider, partner at Bully Pulpit Interactive. "Trump has spent at least $13 million in digital media since May 2018, and over $4.5 million in 2019 alone."
The Facebook ad spend by all candidates is far-outpacing Google ad spend, according to the data. Overall, all candidates are spending roughly 3 times as much on Facebook ads than on Google ads. The Trump campaign is spending even more.
The big picture: Trump's Facebook influence won't be limited to ad spend.
National political stories thrive on Facebook, according to data from news analytics company Parse.ly. Since February, almost 28% of all traffic referrals (direct and indirect) to articles about politics, law and government came from Facebook. By comparison, just 9% came from Google.
Partisan news sources also thrive on Facebook. Fox News is the most popular news outlet on Facebook so far in 2019, according to a new report from NewsWhip, which measures social engagement. Far-right publishers like The Daily Wire, Daily Mail and Breitbart almost made the cut, as well as some far-left outlets.
The bottom line: "Trump's digital sophistication was one of the most over-reported stories of the 2016 election cycle," Schneider says. "Trump's digital head start in the 2020 cycle is one of the most under-reported stories,"
2. Alt-right's obsession with Andrew Yang
The alt-right communities that circulated millions of political memes and conspiracy theories last election cycle are working behind the scenes to test new messages and memes that will resonate on big platforms ahead of 2020.
Why it matters: Most of the conversations happening on Gab, 4chan and 8chan involve finding themes or messages to bolster the Trump candidacy or to sow divisions among Democrats, according to a new research from social media and news intelligence agency Storyful.
Yes, but: There's one strange exception — longshot Democratic candidate Andrew Yang has also emerged as a popular subject among fringe conservatives, mainly because of the universal basic income platform that he created in response to the threat of automation on the workforce and jobs.
Storyful journalist and analyst Kelly Jones says these actors at first embraced Yang, thanks to support he has garnered from far-right influencers.
But quickly, the counter-culture meme community is beginning to turn against him, according to BuzzFeed reporter Ryan Broderick.
The big picture: Jones notes that a possible reason is that fringe communities try to elevate or highlight Democrats with no shot of winning a race is an attempt to splinter the Democratic Party, and make it harder for one candidate to emerge strong enough to take on Trump.
Be smart: Similar tactics were used during the 2018 midterms. Jones notes that the popular hashtag #nomenmidterms was used in memes that were made to look like they came from Democrats, while they actually came from 4chan in an effort to sow division in the party.
3. Scoop: Snap to debut new slate of original shows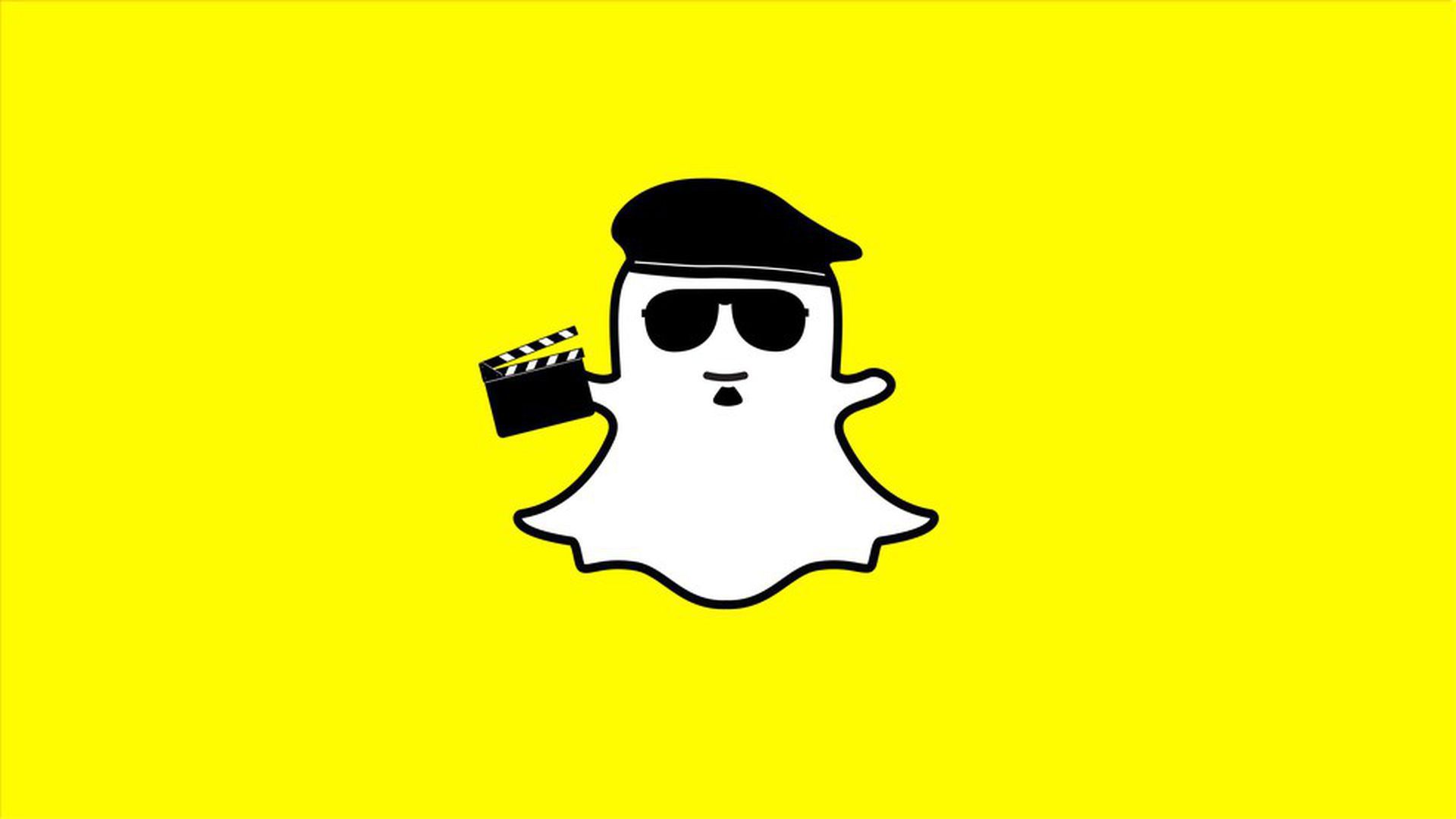 Snapchat is planning to launch a new slate of Originals — short, made-for-mobile shows — for the Discover section of the Snapchat app, according to sources familiar with the company's plans. The new set will debut at Snap's invite-only Partner Summit on April 4th.
Why it matters: Positive results from its first Originals is pushing Snapchat to invest more in its own scripted video for mobile, an area that many platforms say they are pushing into, but have yet to truly own.
Be smart: Scripted programming specifically for mobile is hard because it requires studios, actors and production teams to shoot and create video vertically. Most platforms don't invest in original programming that's meant to be watched this way.
Facebook has poured lots of money into shows for Facebook Watch, but most of that content is displayed and consumed horizontally, taking up less than half of the mobile screen.
What's next: Snap also plans to unveil a gaming platform, according to report from Cheddar on Friday. Tencent, one of China's biggest gaming companies, purchased a 10% stake in the company in 2017, which sources say have helped guide Snapchat's foray into gaming.
4. Upstaging Upfronts
Three can't-miss events for media junkies are happening this spring on the West Coast, months ahead of the annual New York City "Upfront" presentations that usually feature new primetime lineups from legacy TV networks.
Why it matters: Once dominant, the traditional TV networks are just one of many outlets these days for good original programming.
What's happening:
Netflix's "Labs Day" (March 18): Netflix hosted a handful of journalists at an open-house type of event Monday where it discussed, among a variety of topics, how it's making local stories in different countries around the world more universal, per CNN's Frank Pallotta.
Apple's "Special Event" (March 25): The company will unveil a slate of new programming for it new streaming service, meant to rival that of Netflix next week. Analysts predict that it will offer subscriptions to third-party video apps, but Netflix says it won't be participating.
Snapchat's "Partner Summit" (April 4): The following week (see story above) Snapchat will unveil a new slate of original programming for its media service Discover.
Yes, but: These gatherings are less about feeling out ad partners' reactions to new content (which is what the Upfronts target) as they are about showcasing their strategies and new products.
Go deeper: L.A.'s video mojo
5. D.C. vet pushes further into Madison Avenue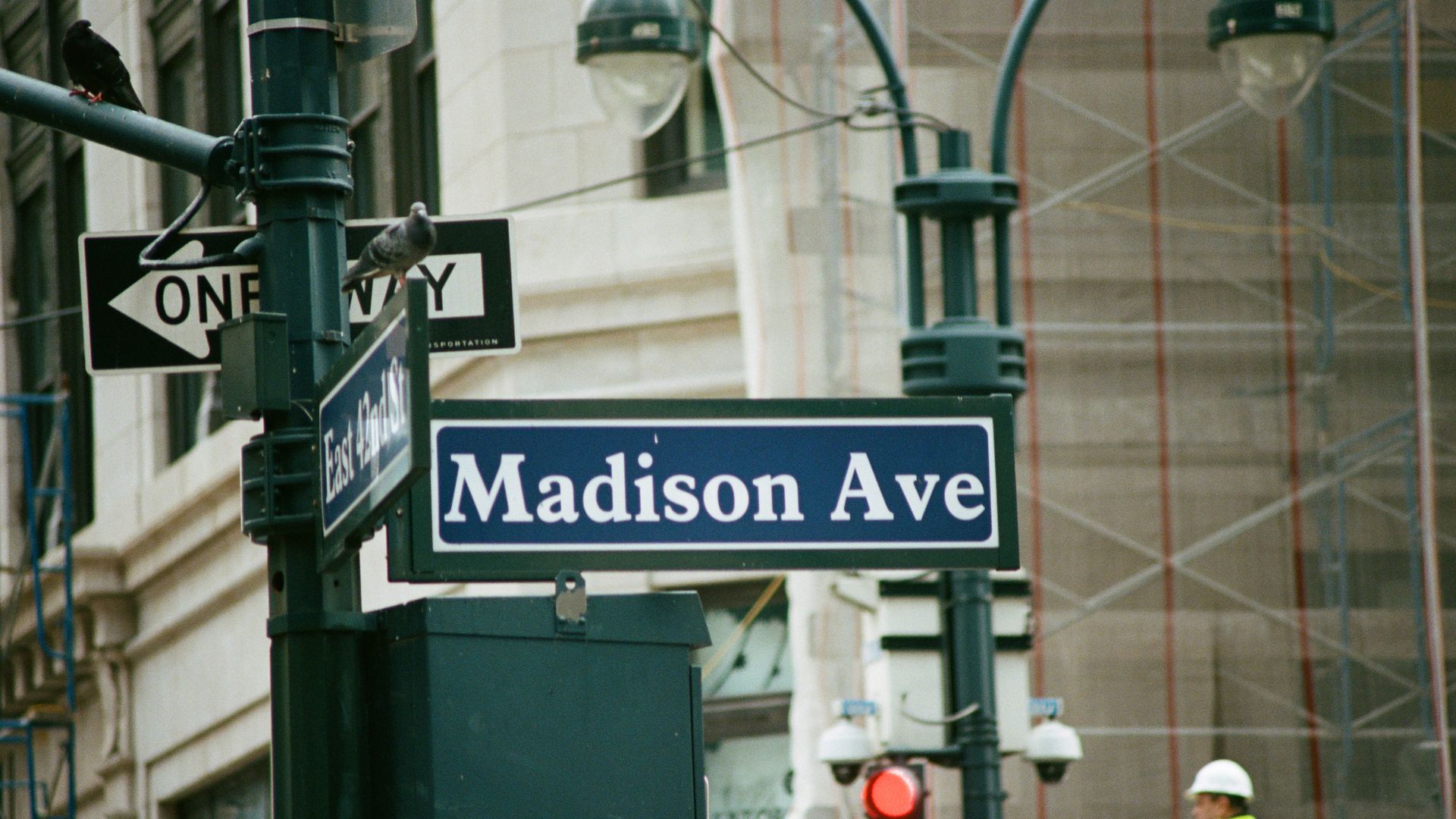 Stagwell Group, an investment company in D.C. that specializes in advertising and marketing companies, has agreed to make a $100 million equity investment in MDC Partners, an ad agency holding group with dozens of brands but still considered tiny compared to major ad holding companies like Omnicom, WPP or Publicis.
Why it matters: Stagwell president and managing partner Mark Penn says there's a sweet spot in the ad agency world where he thinks his bet will pay off.
"Companies these size can invest in talent," Penn says. "Big holding companies tend to de-emphasize talent-based systems. I love nothing more than a smart person running a kickass agency. That's where you can be the most successful."
Details: For now, Penn tells Axios that he has no plans to spin out any of MDC's individual companies, in part because semi-scale is part of his strategy.
"I think this scale [Stagwell and MDC] is the right one to achieve and leverage synergies and great talent and top accounts."
The big picture: Some industry execs have wondered whether Penn's political past, or the political affiliation associated with some of Stagwell's holding companies, could create a culture clash between the D.C.-based holding group and the New York-based MDC.
Yes, but: Penn says he's no longer the political hack that he used to be, although he does still participate in a lot of news commentary on cable channels.
"I haven't done any politics over 10 years, I have no plans change that," Penn says. "I'm dedicated 100% make sure these businesses achieve what they can achieve."
Penn adds that "90% of Stagwell's business is non-political," and "if you combine MDC and Stagwell, it would be 96%."
6. Won't or can't? The Christchurch shooting dilemma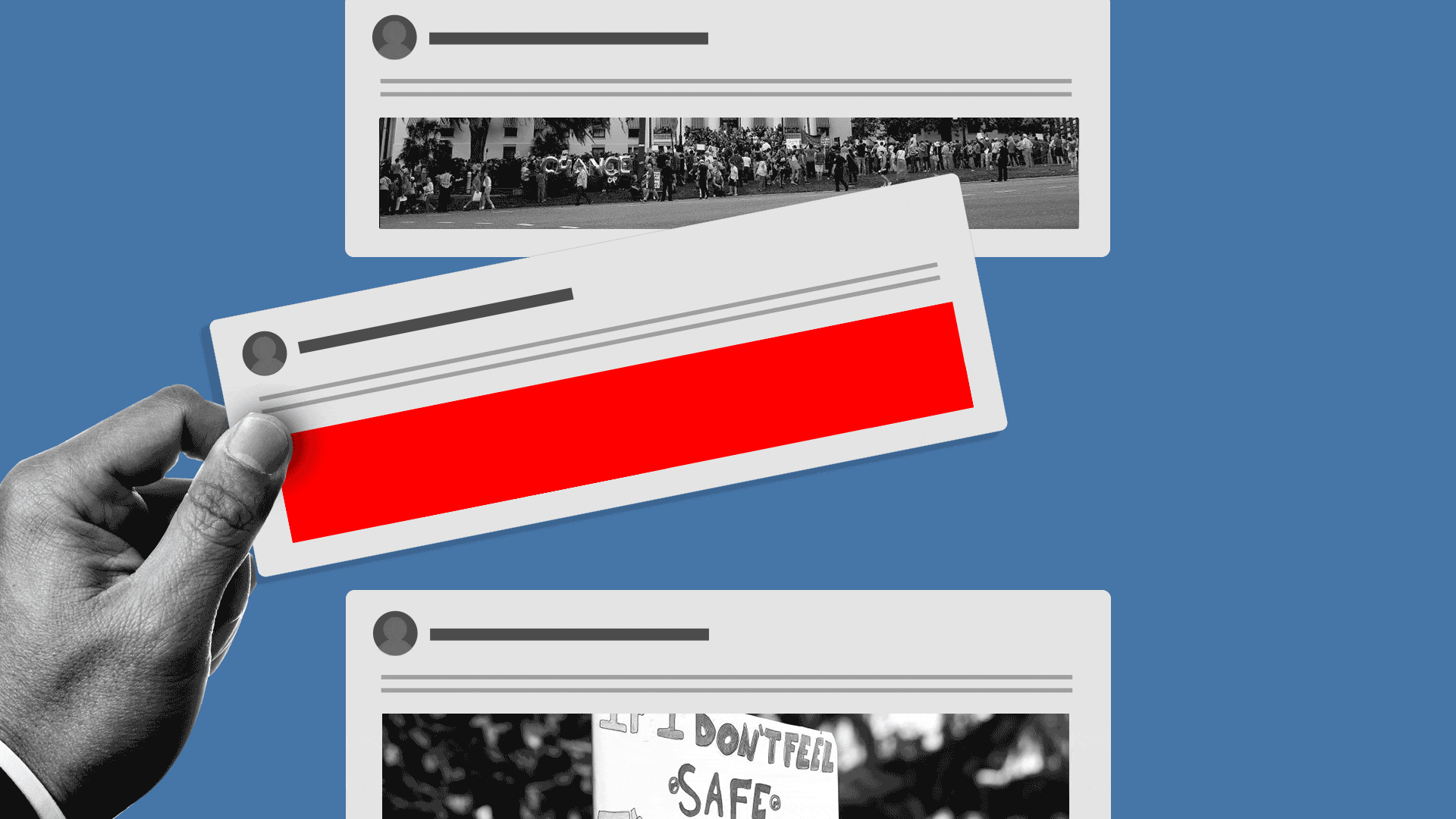 The online spread of the Christchurch mosque killer's sickening first-person video divided experts, industry insiders and the broader public into two opposite camps, Axios' Scott Rosenberg writes.
Some saw the debacle as proof that Facebook and YouTube can't police their platforms. (Facebook and YouTube are simply too big to monitor and control, even with the legions of human moderators they employ and the AI-driven recognition tools they are beginning to deploy.)
Others saw it as evidence that they won't. (Facebook and YouTube have both repeatedly shown their ability to police their vast online estates when given no alternative.)
Why it matters: How we define the platforms' struggle to block the New Zealand shooter's video will shape how we respond to the problem. Either way, Facebook and YouTube don't come off well.
7. Grandma's streaming now
A new report from Nielsen shows that adults ages 65+ are spending at least 21 minutes per day streaming shows.
Why it matters: Streaming hasn't come close to totally displacing live TV, but it's no longer a nascent technology that's just used by tech-savvy young adults.
Streaming adoption at all ages can be attributed to many factors, including the quality and diversity of content being created, the adoption of more TV-connected devices, and more investments by network providers to make it easily accessible.
The big picture: As more streaming companies try to capture users' attention, measurement standards will need to be implemented to better understand streaming audiences.
Nielsen will begin sharing Amazon and Hulu viewing data later this year, increasing the pressure on Netflix to start sharing viewing data for its shows, NBC's Claire Atkinson reports.
8. 1 🎵 thing: A twist on music releases
For artists that want to make a statement, releasing albums or songs on apps that are native to their audience's interests can be an interesting option, as opposed to releasing them on a traditional streaming services.
Moby, the activist musician known for laid-back tunes, released his new album "Long Ambients 2," exclusively on the Calm app Monday.
Weezer, the alternative rock band that has long experimented with unique song debuts, collaborated with Epic Games to release 4 songs from the band's new album on Fortnite.
2 chainz partnered with the Expensify app to release a music video where users could screenshot receipts in the video to "expense" them for a prize.
Be smart: The trend isn't totally new. Musical artist Goldroom released a new album on Snapchat in 2015. And who could forget when U2 dropped their entire new album into iTunes apps that were preloaded into iPhones in 2014.