Axios Media Trends
November 03, 2020
1 big thing: News about news dominates election
The media and its gatekeepers have managed to make themselves a central story in the 2020 presidential election.
Why it matters: This is especially true on cable news, where mentions of terms like "misinformation" and "disinformation" have skyrocketed in the past few weeks, surpassing mentions of issues voters typically say they care about like "social security," "climate change," and "immigration."
The data, from the Stanford Cable TV News Analyzer, measures minutes mentioned of issues by network over time, going back to 2010.
The big picture: The number of stories online about media disinformation and bias surged from September to October, according to data from traffic analytics company Parse.ly.
131% uptick in articles published about "media bias."
50%+ uptick in articles published about disinformation and censorship.
That was paired with a viewership surge:
717% increase in views on stories related to disinformation.
357% increase in views on stories about censorship.
204% more views on stories about media bias.
Between the lines: A lot of that conversation has been driven by President Trump, who has focused much of his campaign rhetoric around targeting the media.
The bottom line: Free speech and media bias rarely appear as an important issue among voters.
Yes, but: Journalists have focused on covering misinformation as a defensive maneuver against Trump's "fake news" charge.
2. What to expect: Fewer predictions, chaos online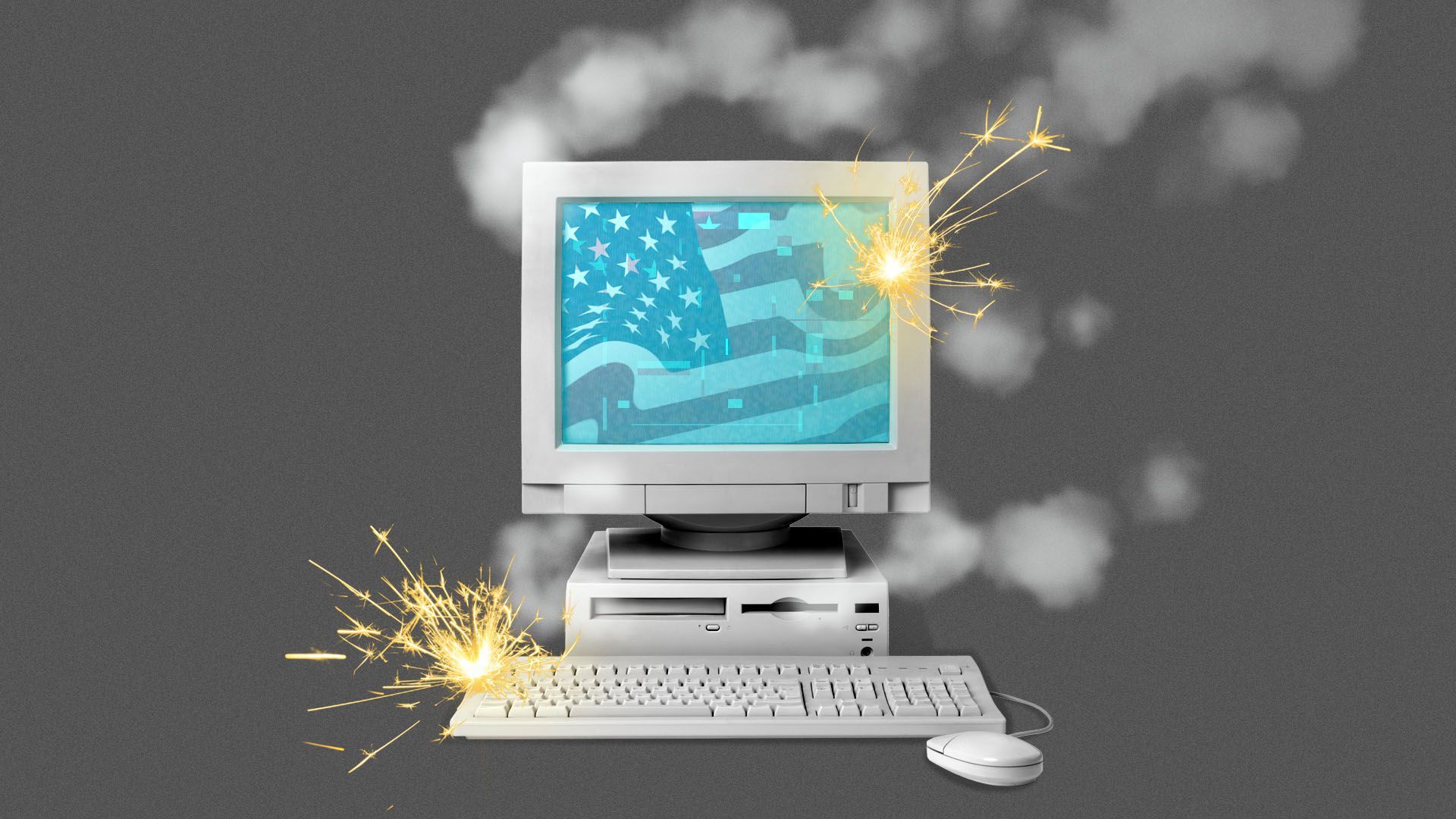 News outlets are shying away from trying to quickly predict elections, and are instead focusing more on explaining how the races are unfolding, executives tell Axios.
What to expect: Most news executives concede that some networks won't be able to call elections with certainty for days — or longer.
What's new:
Fewer prediction graphics: The New York Times said Monday that its infamous election needle will only be used this year to predict race outcomes in 3 battleground states, not the full election.
New polling methodology: CNN's polling director Jennifer Agiesta says that Edison Research, a firm that has for years conducted exit poll data for the networks to use to call races, has changed its methodology to include more exit interviews at polling locations during early in-person voting and to include telephone interviews with those that casted early mail-in ballots.
Bigger focus on vote counting: The Washington Post's director of engineering told Axios last month that it wouldn't be predicting race outcomes. Instead, it has created a new tool to track expected votes.
Local reporting on voting issues: NBC News has placed a focus on sending reporters to battleground states to help report out any issues with voting that could delay results. Univision is partnering with ProPublica's Electionland to monitor and report on any issues voters might have at the polls.
More transparency about how races are called: The AP, which is expected to call over 7,000 races, says it will be publishing articles throughout the election explaining how and why it's calling certain races.
Why it matters: News outlets are still reeling from embarrassing mistakes last cycle.
Aside from many showing visible shock and dismay during the 2016 election, many journalists still recall the embarrassing mistake outlets made in 2000 when trying to call the winner of Florida.
Between the lines: Practices used in previous elections, like percent of precinct reporting, are less dependable with so many mail-in ballots.
Instead, networks are expected to report the percentage of expected votes that have been tallied.
The bottom line: News outlets — especially wires and TV networks with major decision desks — have experience doing this.
3. Bracing for Trump's premature victory calls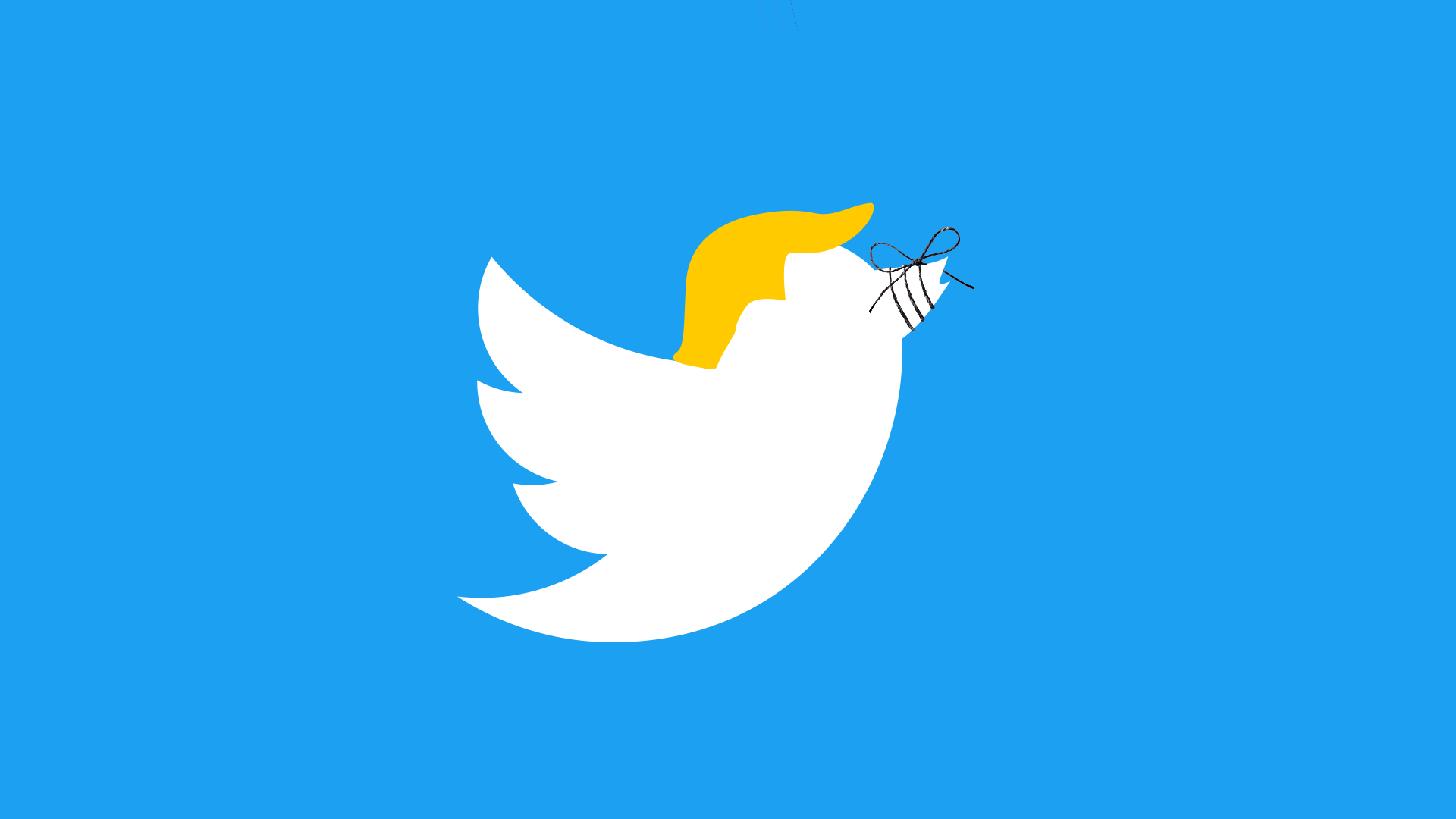 TV networks have been shy to say exactly how they plan to handle a scenario where President Trump declares a premature victory while making a live speech.
Why it matters: He's the president, so they'll likely take his speech live.
But sources tell Axios to expect similar efforts to the way networks handled fact-checks during the conventions and debates, using an array of tools, both on TV and on digital, to fact-check any claims made in real-time.
Between the lines: Axios' Jonathan Swan reported on Sunday that Trump has told confidants he'll declare victory on Tuesday night if it looks like he's "ahead" in the polls.
The big picture: Tech companies have been more forthcoming about how they plan to handle posts from Trump or others declaring premature victories.
Twitter will rely on calls from ABC News, AP, Reuters, CNN, CBS News, Decision Desk HQ, Fox News and NBC News to determine winners. It will label tweets from anyone, including Trump, that call an election without citing one of these outlets before Twitter is able to make a final call.
Facebook will rely on consensus results from the National Election Pool/Edison via Reuters, the AP, NBC, ABC, CBS and Fox. It will label posts that prematurely call victory.
Snapchat says it will take down any premature election calls that haven't been verified, as well as any election-related misinformation, instead of just minimizing its distribution.
YouTube announced that it will add an information panel noting that "election results may not be final" to all election-related search results and videos about the election. It will link to Google's election counts.
4. Conspiracies run rampant
Conspiracies around the Biden family and voter fraud have picked up steam ahead of the election, according to data from social intelligence company Zignal.
Why it matters: Researchers have expressed concern that the information ecosystem today is ripe for an unprecedented level of exploitation by bad actors, particularly hyper-partisan media and personalities on the right.
A new investigation from NewsGuard, a service that uses trained journalists to rate thousands of news and information sites, finds that more than three dozen Facebook groups have become "super-spreaders" of election-related misinformation, meaning they have shared false content about voting or the electoral process to their audiences of at least 100,000.
5. New slang: How to talk about elections in 2020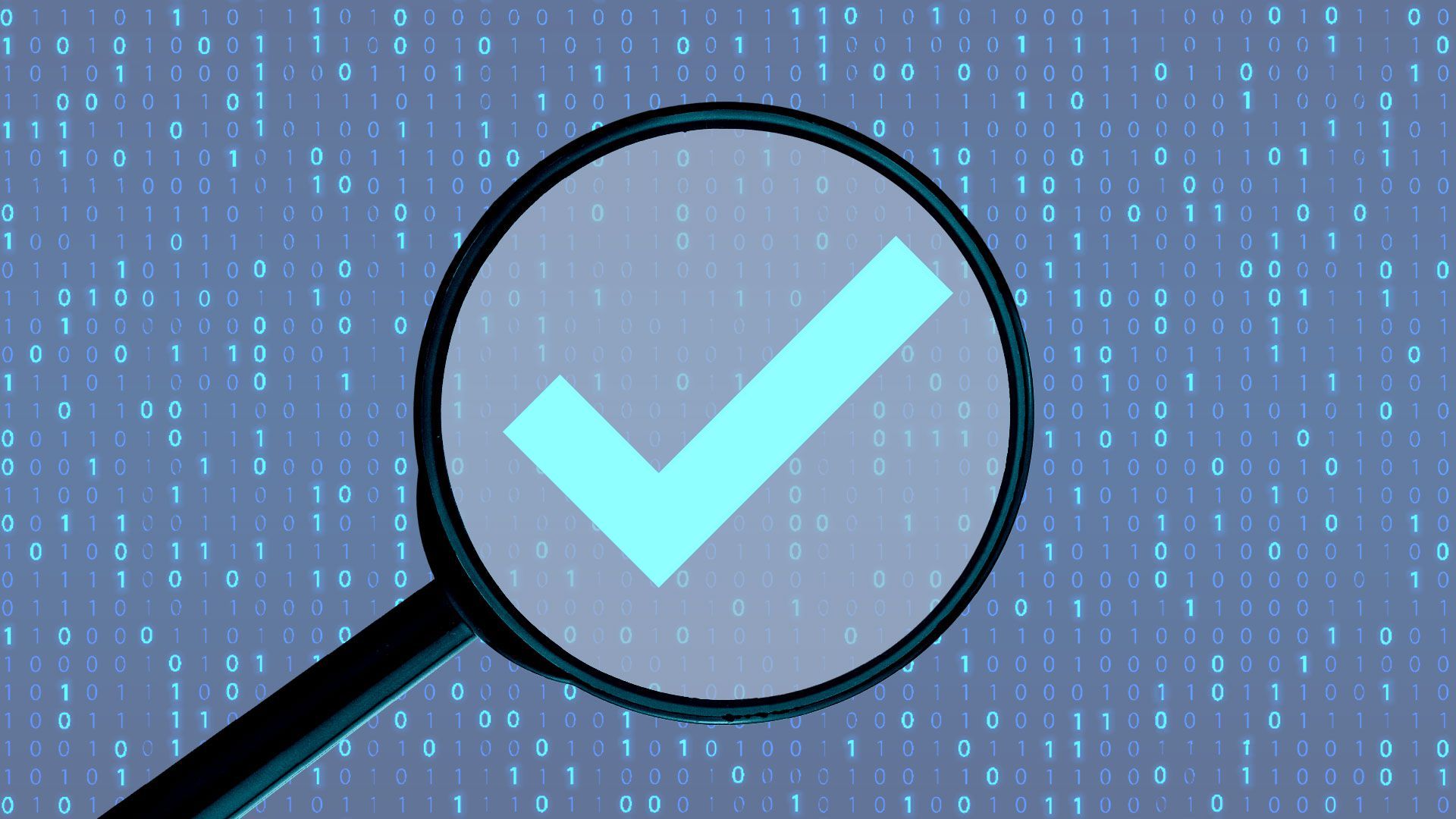 Terms you should know when watching election results unfold:
Red mirage and blue mirage describe how races look like they'll unfold based on early ballots versus how they'll actually play out.
Pre-bunking are efforts to preemptively show users accurate information to help them counter falsehoods later on.
Perception hacking: Facebook warned Tuesday that bad actors will falsely claim they've pulled off major hacks of electoral systems or seriously disrupted elections.
Go deeper: A safe, sane way to navigate election night — and beyond from Axios founder and CEO Jim Vandehei.
5. Election day distractions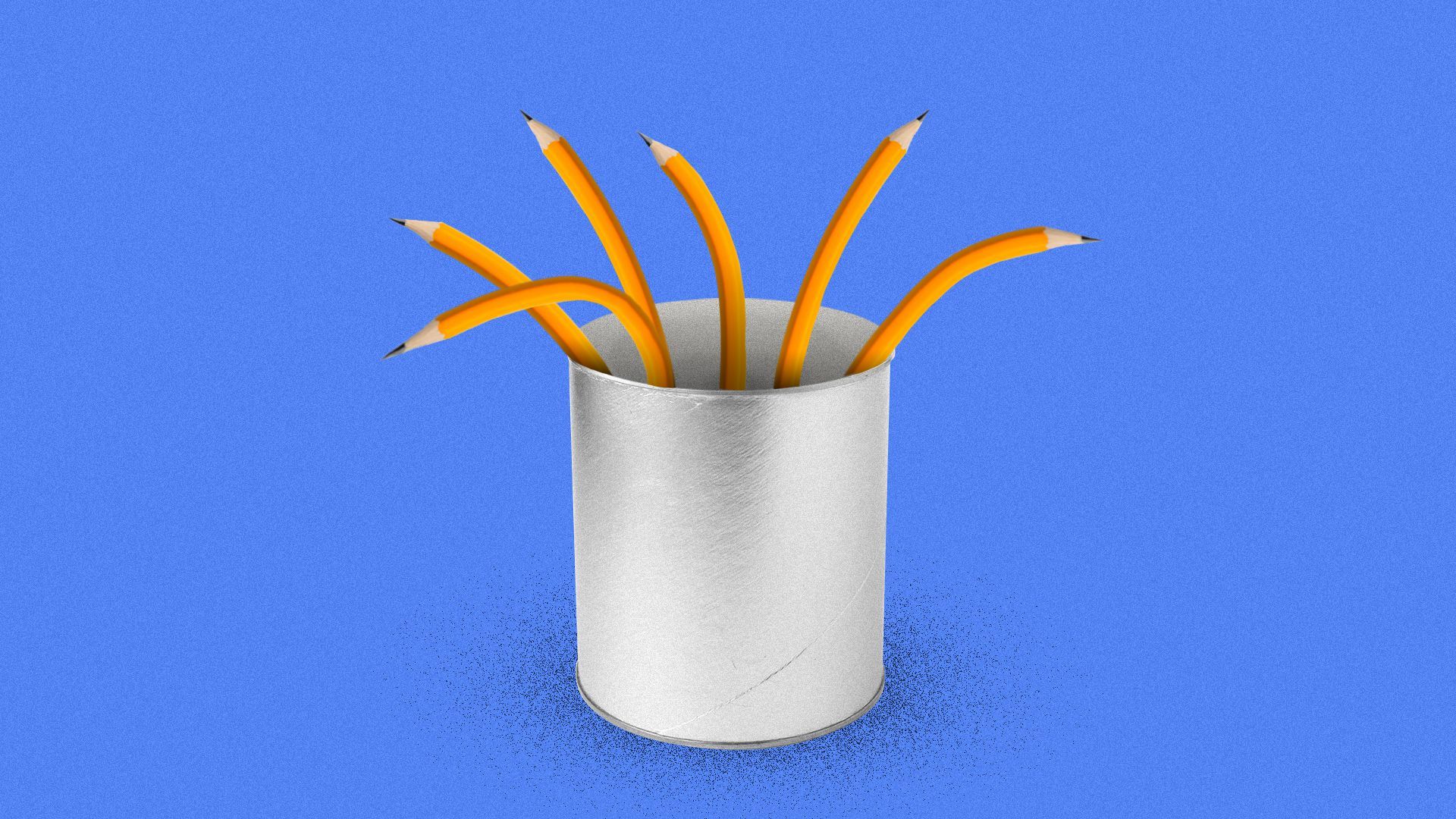 DoubleVerify and SimilarWeb raised $350 million and $120 million. Nielsen is selling its retail measurement arm to Advent for $2.7 billion.
Insider Inc. closed an all-cash deal to buy a majority stake in Morning Brew at a roughly $75 million valuation.
The Trump administration is trying to end a firewall intended to protect agencies like the Voice of America from political interference.
Spotify was slammed for allowing Joe Rogan to host far-right conspiracy theorist Alex Jones on his show.
Glenn Greenwald joined the high-profile journalists going solo.
6. 1 fun thing: Kids news rising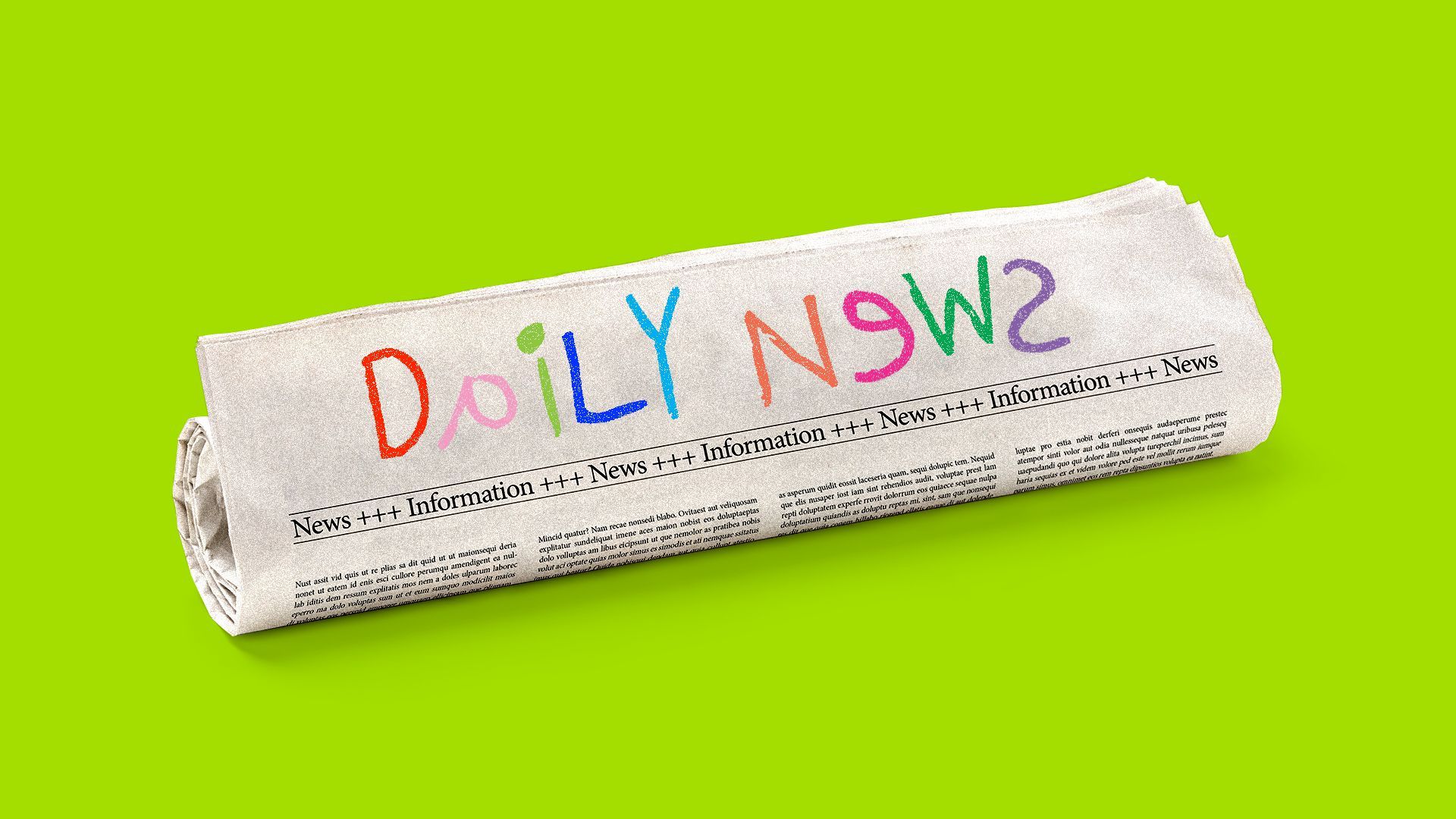 New companies are latching onto youth-focused news products for this year's election news and beyond.
Why it matters: Some of these efforts can be lucrative. Parents juggling work-from-home schedules with at-home learning are willing to pay for news products for their kids, executives tell Axios.
Driving the news: The Week Junior, a weekly current affairs magazine targeted to kids from the same publisher as The Week, now has 75,000 paid subscribers, executives tell Axios.
The magazine, which is mainly a subscription business but has ads and strategic partnerships, launched in March, right at the start of the pandemic.
"We're adding about 4,000 new subscribers every month and we have subscribers in all 50 states," says The Week Junior's Editor in Chief Andrea Barbalich.
Barbalich notes that the 32-page subscription magazine is being used by hundreds of educators and parents around country. "We report on news in real time as happening as any news magazine for adults would do."
The trend has increased amid the pandemic, as more parents are looking for resources to help educate kids at home.
The bottom line: For legacy news companies, kids-focused news products can also help lengthen the longevity of their brands.