Axios Media Trends
December 03, 2019
Good morning. Today's Media Trends is 1,872 words, a 7 minute read. Sign up here.
1 big thing: Facebook's plan to keep growing bigger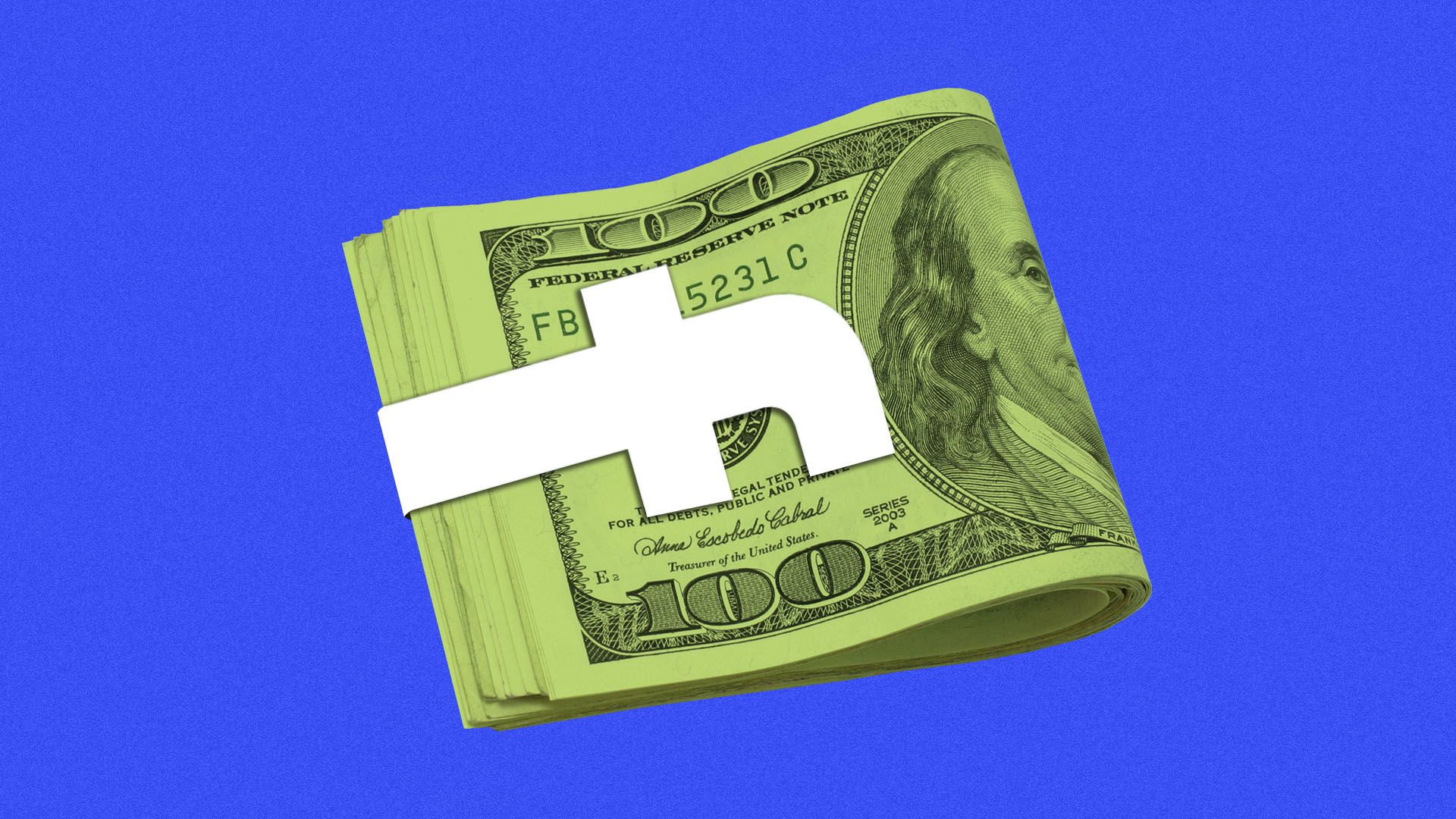 Facebook is sticking with advertising at scale for the foreseeable future.
Facebook chief revenue officer David Fischer said in an interview with Axios: "If we can serve more businesses and serve all of them well with free tools, then in time, they can grow, hire and support more communities. Some of them will advertise in time."
Why it matters: Content companies are pushing to diversify their businesses with subscriptions and licensing, while other big tech companies draw on income from hardware sales and software sales and subscriptions.
The big picture: Facebook created its massive business by handing out a free social network and monetizing it through ads.
As it expands into other businesses like commerce, payments, and hardware, it's mostly sticking with that formula — convinced that "free and ad-supported" remains the best route to achieve massive scale and to deliver on its mission of connecting the world. 
Between the lines: Facebook's business plan is to grow its consumer experience first, and then to slowly integrate advertising into emerging products like messaging, stories, marketplace, and video.
It plans to keep its new payments feature free for users until adoption grows big enough that one day, it could make sense for the company to take a cut of transactions, similar to the way traditional payment vendors make money.
Be smart: The company is willing to wait a long time before throwing up any types of barriers around consumer engagement.
Facebook has yet to meaningfully monetize many of its biggest acquisitions (Instagram is the notable exception).
It's been five years since it acquired WhatsApp and Oculus, but it's only just beginning to monetize messaging, and doesn't yet really monetize virtual reality.
Facebook: By the numbers
Facebook has the least diversified business of all of its Big Tech competitors. It doesn't have plans to change that just yet.
The tech giant makes around $55 billion annual in ad revenue, compared to Google's $116 annual ad revenue.
Google also makes most of its money off advertising on free-ad supported products, like search, news, video, directions, etc.
Facebook estimates it has 140 million businesses operating on its platform globally, with 7 million advertisers across all of its family of apps.
The big picture: Advertising as an industry has historically grown at roughly the same rate as the GDP, albeit a bit slower since the 2008 recession.
In order for Facebook to maintain its revenue growth rate, especially through a possible recession, it needs to quickly expand its addressable market by expanding its free product suite to more people around the world.
It also needs to get more businesses to invest in advertising alongside its emerging products, like Stories and messaging.
2. Trump campaign blacklists Bloomberg
The Trump campaign "will no longer credential representatives of Bloomberg News for rallies or other campaign events" in light of Bloomberg News' decision not to investigate Michael Bloomberg or his Democratic presidential nomination competitors.
Trump campaign manager Brad Parscale: "The decision by Bloomberg News to formalize preferential reporting policies is troubling and wrong ... most news organizations don't announce their biases so publicly."
Bloomberg editor in chief John Micklethwait: "We have covered Donald Trump fairly and in an unbiased way since he became a candidate in 2015 and will continue to do so despite the restrictions imposed by the Trump campaign."
Between the lines: Sources have not confirmed to Axios whether Bloomberg News will removed removed from the presidential press pool.
Sources at the Trump campaign say that the move isn't an objection to any Bloomberg reporting specifically, but the company's coverage policy as a whole.
Bonus: The marketer-in-chief
Impeachment is bringing out Trump's instincts as marketer in chief, as he seeks to turn a perilous, shame-inducing inquiry into an aggressive fundraising and mobilization tool, Axios' Alayna Treene and I write.
Recent additions to the Trump campaign's merchandise store include "Bull-Schiff" t-shirts demonizing House Intelligence Chairman Adam Schiff, and "Where's Hunter?" t-shirts mocking former Vice President Joe Biden's son.
The Trump campaign has been blitzing Facebook with ads urging supporters to "sign up" to fight impeachment.
3. Disney's animation streak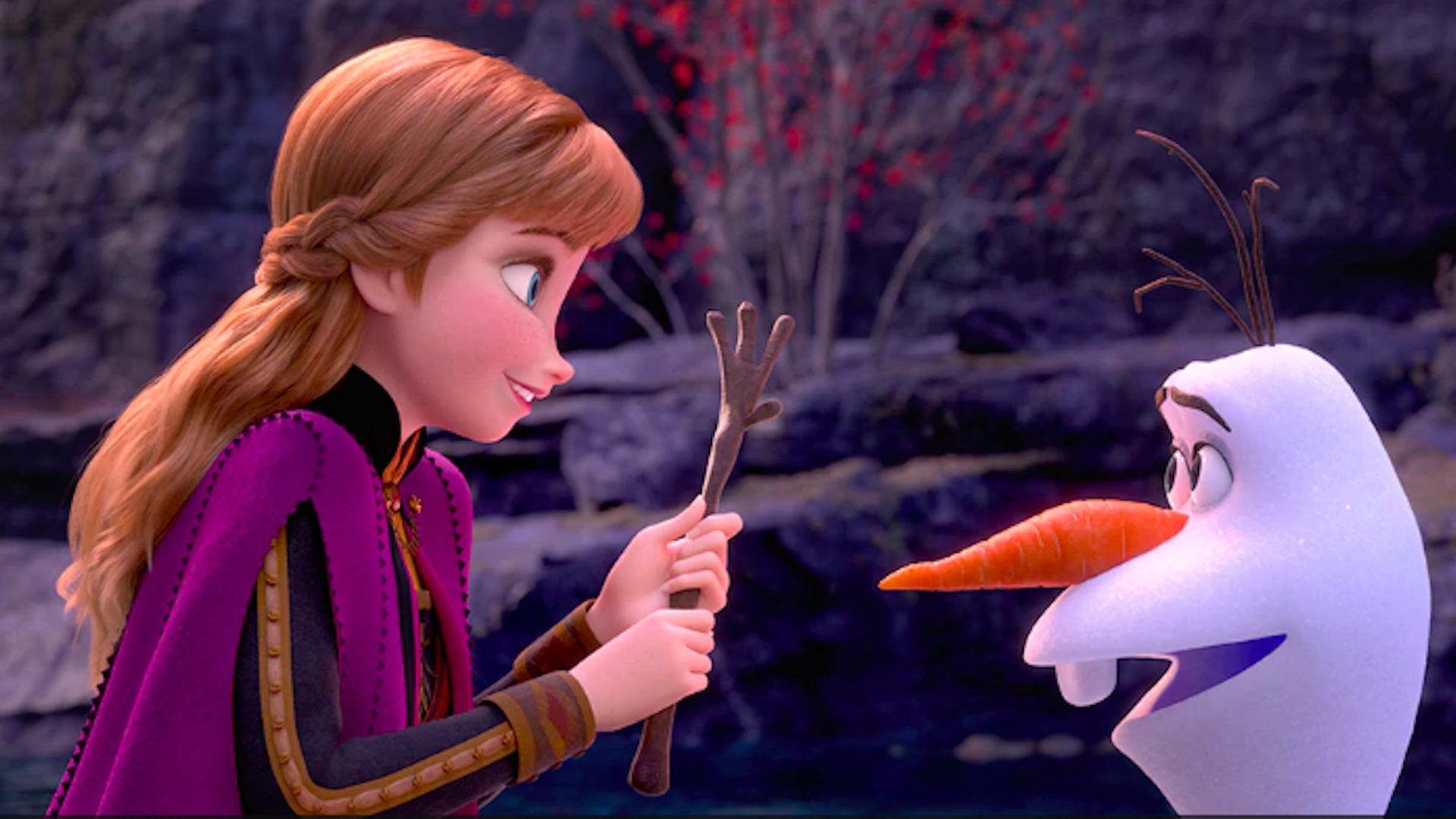 After a record-breaking holiday weekend box office haul with Frozen 2, Disney is poised to win the box office yet again this year, and with it, remain the box office champion of animated films.
Why it matters: Rival streaming chiefs have talked openly about expanding their animation studios to compete with Disney, or to help lure families to their services.
"Next year, we'll be getting a really strong animation slate so we're investing heavily there," Netflix CEO Reed Hastings said recently at a New York Times Dealbook conference.
The big picture: Disney brought in more than $1.4 billion in ticket sales from its animated movies so far in 2019, per CNBC.
Next is Sony with $1.2 billion.
All other studios have brought in less than $200 million.
What's next: Analysts predict that the streaming war, and the content arms race it created, will spur investment in animated content.
4. Animation demand stalled out
Consumer demand for animated content has remained stagnant over the past two years, despite the onslaught of animated box office hits, according to data pulled for Axios by Parrot Analytics.
The big picture: "Animation, especially adult animation, is a category that was mostly overlooked as 'peak TV' output increased, so one could argue it is underexploited today," says Matthew Ball, the former head of strategy for Amazon Studios.
"Regardless, it tends to be much cheaper than premium live content, and it's certainly more insulated from cost escalation versus such content."
Between the lines: Michael Dempsey, a venture capitalist at Compound, says that a few macro trends could increase the demand for animated content.
"The digitization of animation and the scalability of it thanks new to technology is bringing the creative barrier to entry down, allowing more studios to create better animation. You can already start to see a higher volume of animated content being pitched."
"Also, consumer understanding of animation is increasing. You're starting to see willingness from adults to see animation as a genre for adults, like drama-based animated series."
What's next: In an essay in animation, Dempsey argues that we're going to begin seeing technologies used in other industries, like face-tracking and machine learning, be used to create hyper-realistic and compelling animation.
5. Athletes rising as brands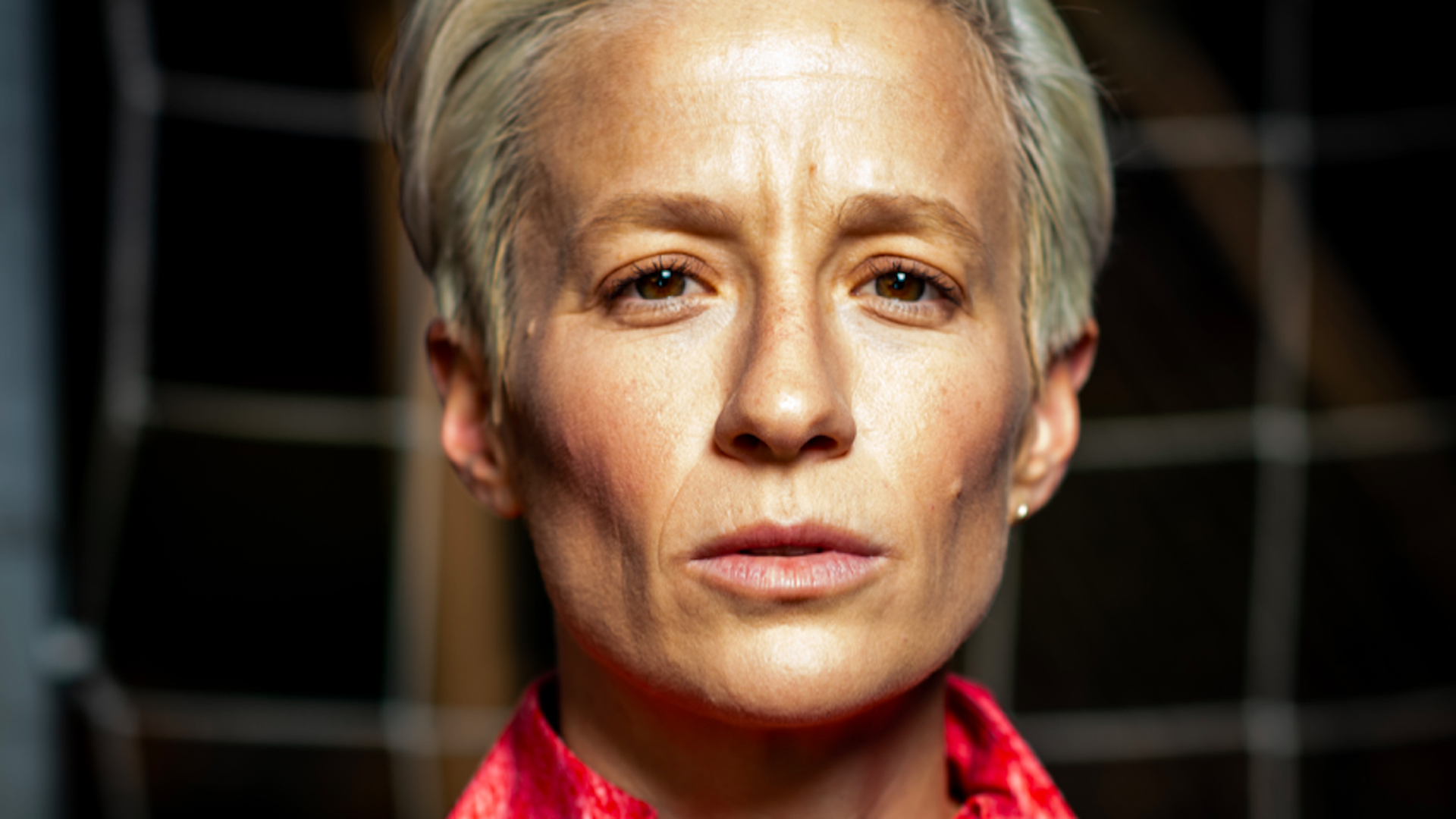 Sports and entertainment agency Wasserman is launching a new partnership with advertising agency Giant Spoon to bring companies the ability to leverage the followings of individual athletes for social marketing, as opposed to sponsoring a specific team or sporting event.
The partnership kicks off today in Los Angeles with a co-branded "Off the Court Summit" featuring Olympians, professional athlete, marketers, and sports executives. 
The digital marketplace created by Wasserman, called the "Athlete Exchange," will be used by Giant Spoon moving forward to help the agency's big-name brand clients, which range from companies like GE to MassMutual, tap into the followings of athletes big and small. 
Why it matters: It's a significant step in helping to elevate athletes as individual influencers, apart from their teams.
In the past, lesser-known athletes were less likely to be sponsored, even if their interests or mission were aligned with that of a certain brand.
For example, a company that cares about veterans issues can use data from Wasserman's data file of 1800 athletes to identify an athlete that may be a veteran and have a strong social following of people that care about veterans issues. 
"This is a court-side seat for brands into sports, culture, and the audiences that surround it," says Laura Correnti, Partner at Giant Spoon.
The big picture: Sports marketing can be expensive, especially if a brand wants to align themselves with a high-profile team or player.
Marketers spent $10.3 billion on sports advertising on TV in the US in 2017, and $3 billion on TV playoff advertising across the four major sports leagues in 2018. But over $17 billion is currently allocated to endorsement deals, with 70% of those dollars going to the top 100 athletes. 
The bottom line: "Athletes are more engaging and reach more fans than ever before, yet are currently underutilized in the digital marketing space," says Jennifer van Dijk, Executive Vice President, Athlete Exchange at Wasserman. 
6. Investors bearish as Viacom, CBS deal nears close
The merger between Viacom and CBS is expected to close this week, but investors don't seem too excited about it. Shares from both companies have been down since the all-stock deal was formally announced in mid-August.
Why it matters: Analysts have expressed reservations about whether the combined company will be big enough to compete with the likes of Amazon and Netflix.
Last month, CBS was sued by an investor who argued the all-stock acquisition of Viacom is better for the company's majority shareholder Shari Redstone than other investors.
Yes, but: Viacom's business looks healthier than it has in a long time.
Last quarter, in its final as an independent company, Viacom's movie business Paramount reached full-year profitability for the first time since 2015, and its domestic TV business posted advertising growth for the first time in six years.
What they're saying: Redstone has argued that the new company, with a combined annual content investment of $13 billion, will be able to compete with the big tech giants in creating lots of good content.
Bob Bakish, the new CEO of the combined company, told CNBC's Jim Cramer Monday that neither he nor management are happy with the valuation of Viacom right now, but he believes that the marketplace will see the value of the combined company after the deal closes.
What's next: Layoffs are expected when companies of this size combine, particularly in redundant departments like personnel, sales or real estate.
Go deeper: CBS and Viacom agree to massive merger
6. Race to fill local newsrooms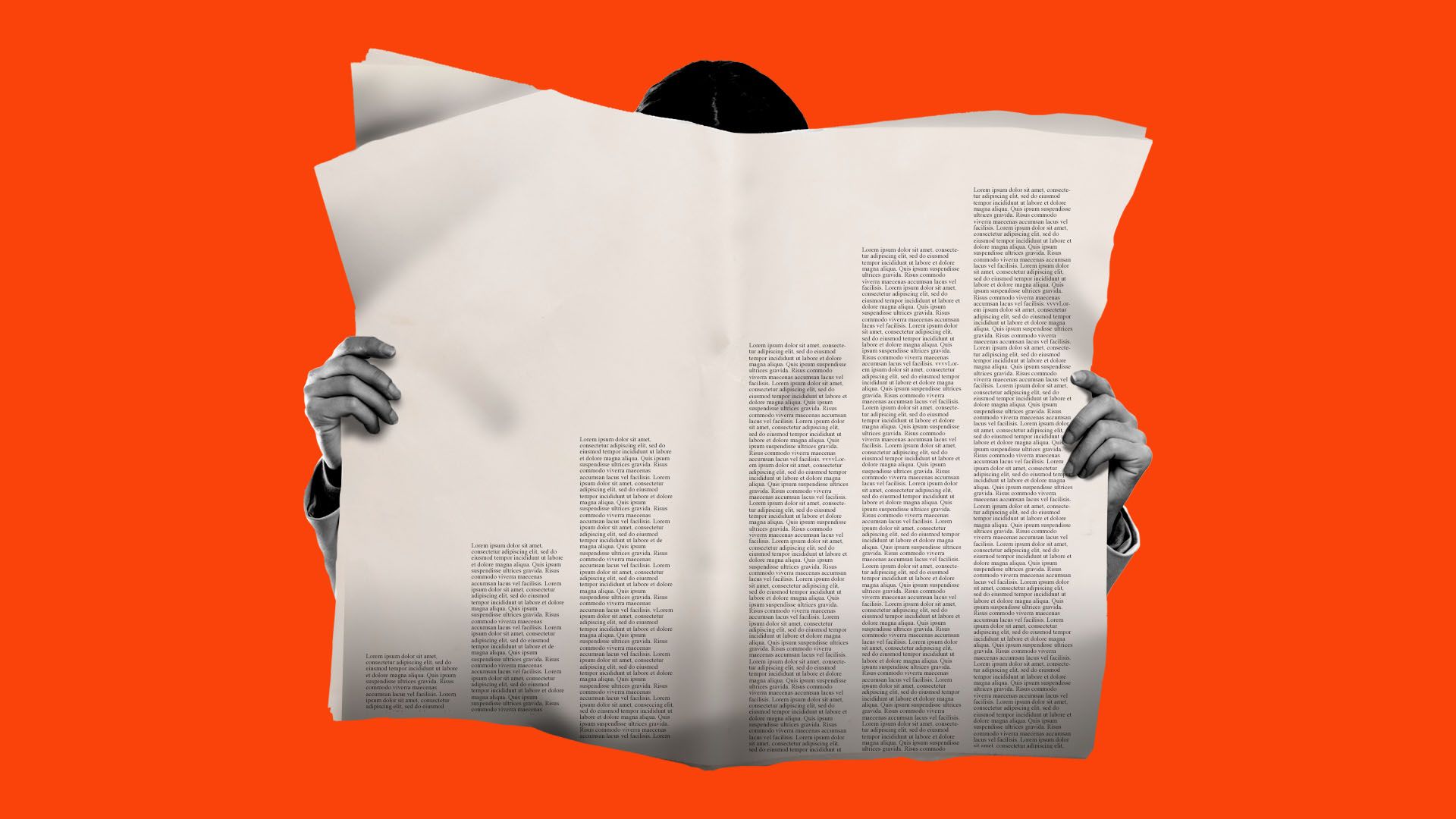 Efforts to fill local newsrooms are ramping up as the industry continues to face rapid cuts, consolidation and closures.
Report for America, a nonprofit organization that places emerging journalists into local newsrooms, said yesterday it's on pace to place 250 journalists in 164 local newsrooms in 2020.
The group's announcement marks one of the largest single-day hiring announcements for journalists at the local level. It says that this commitment is more than four times the size of its 2019 class.
The big picture: Large newspaper chains, facing economic strife, are consolidating and laying off thousands of journalists as an effort to stay in business.
7. Why NBA ratings are down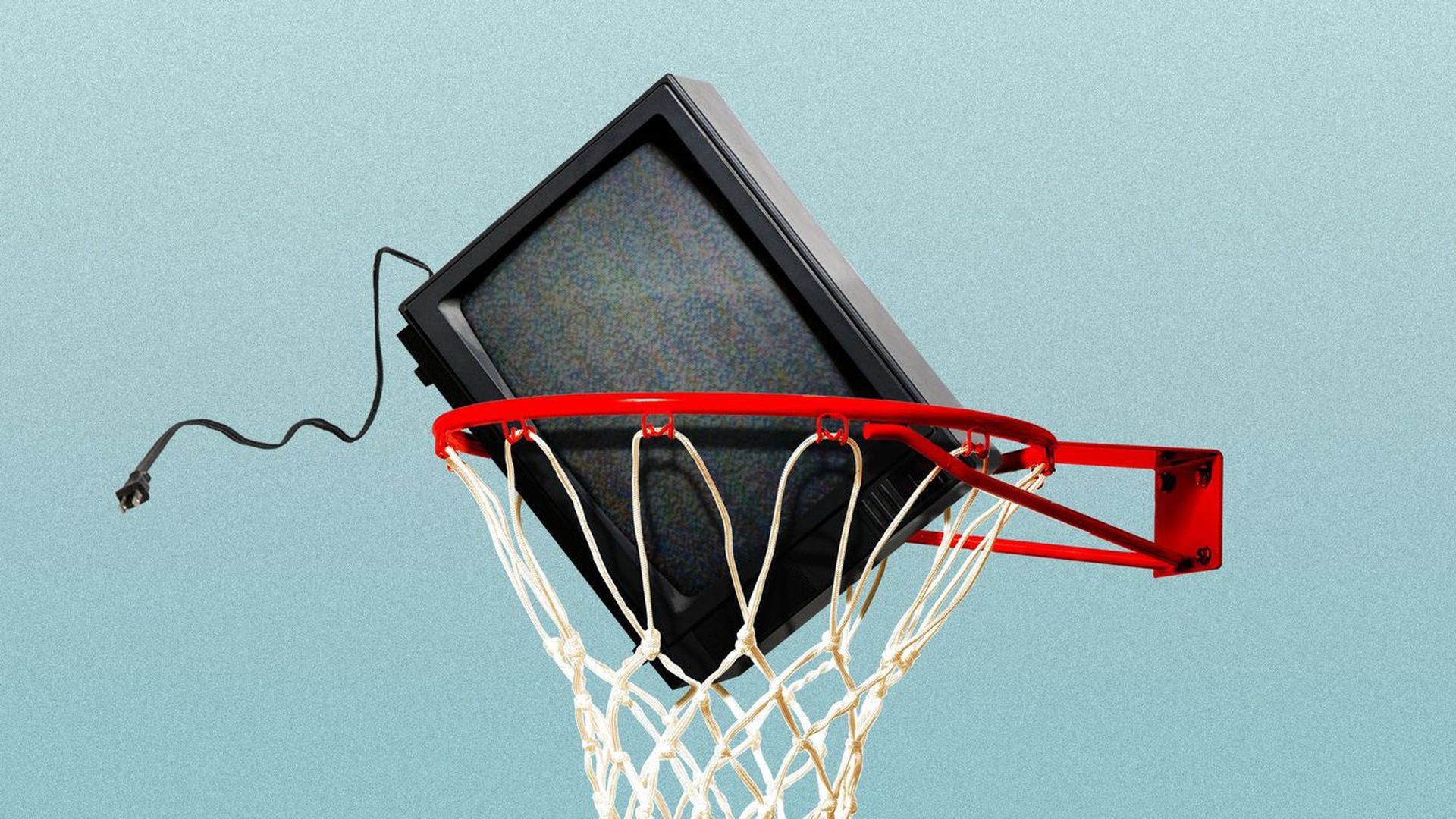 Through Nov. 22, NBA games were averaging 1.45 million viewers across ESPN and TNT, down 18% from the same point last year, Axios Sports Editor Kendall Baker writes.
The big picture: There's an argument that NBA ratings are down because of cord-cutting.
"Ratings are down because all of our national broadcasts are exclusively available on cable, which is losing subs daily," tweeted Mavericks owner Mark Cuban.
"Football benefits from being on broadcast TV, which is in every digital and traditional package."
Between the lines: There's also an argument that illegal streaming on platforms like YouTube is also cutting into cable viewership. The league is cracking down on these efforts.
By the numbers: Per Sports Business Journal's John Ourand in his sports media newsletter (paywall):
TNT, a cable network owned by Turner, down 23%
ESPN, a cable network owned by Disney, down 20%
RSNs (Regional Sports Networks) as a whole down 13%
Yes, but: Ourand argues that the RSN numbers are in part being impacted by one-off events, like player injuries, so they're not as bad as they look.
8. Hollywood's impact on #MeToo
An episode of "Grey's Anatomy" that focused attention on sexual assault and how to seek help is linked to a large jump in internet and Twitter searches on the topic and — even more importantly — greater call volume to a help hotline, per a study out yesterday.
Why it matters: Media could — and some say should — focus more attention on available resources to encourage viewers to get the help they need, Axios' Eileen Drage O'Reilly reports.
The big picture: Talking about sexual assault and misconduct has become a Hollywood trend, per Axios' Kia Kokalitcheva.
Examples include "The Morning Show" on Apple TV+ and the new movie "Bombshell" about Fox News, which hits theaters this week.