Axios Media Trends
October 29, 2019
Today's Media Trends is 1,802 words, a 7 minute read. Sign up here.
1 big thing: Giving it away for free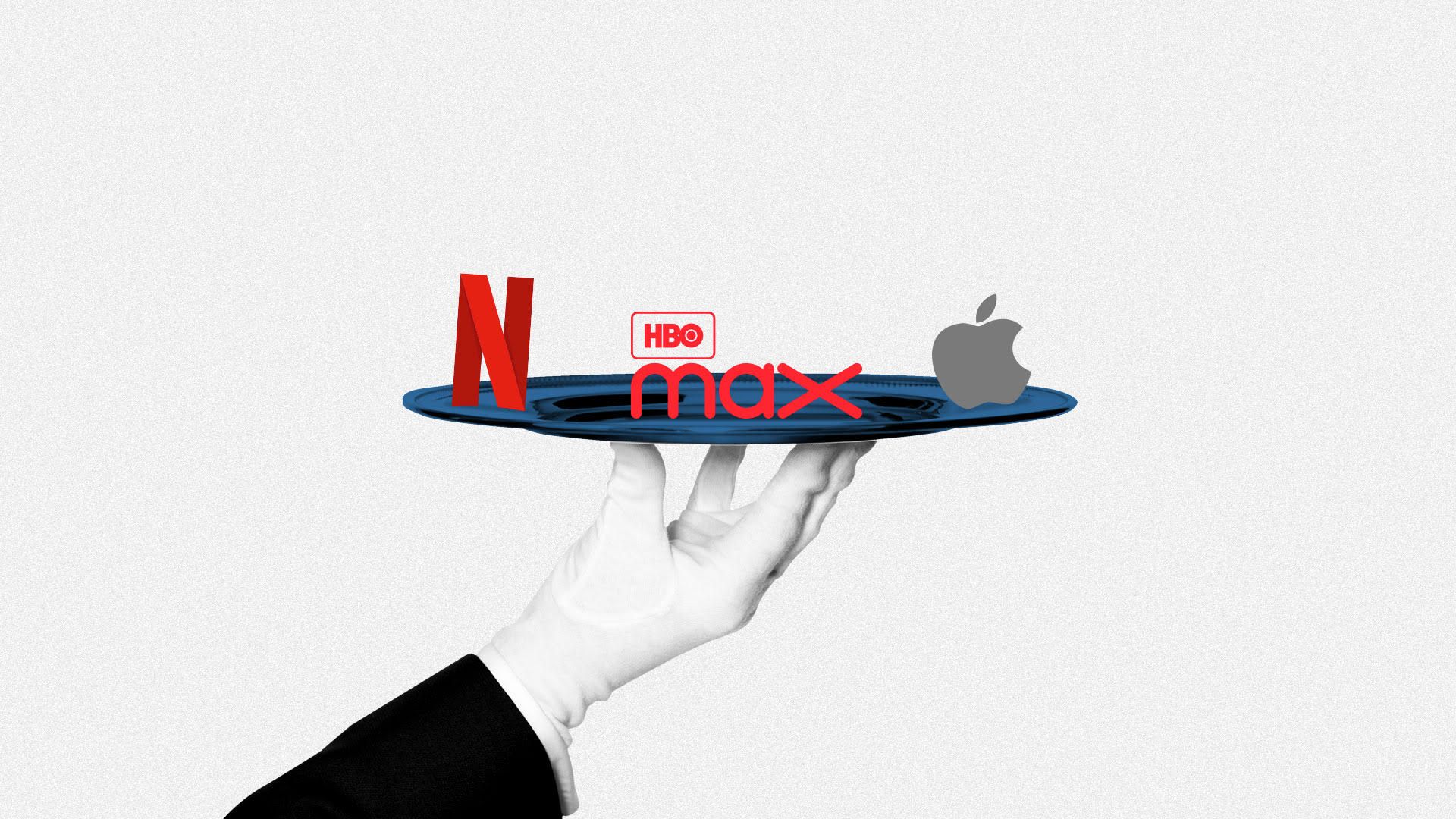 Streaming companies are under so much pressure to juice their subscriber numbers that they're giving away access to subscribers for free on a trial basis.
Why it matters: Subscription streaming providers have set lofty subscriber goals over the next few years. But without the distribution prowess of a wholesaler, like a telecom company, they won't be able to hit those numbers.
The big picture: It's basically the same economics as cable, where networks spend billions of dollars to produce or buy high-quality content, then rely on companies with direct customer relationships for distribution.
Driving the news: WarnerMedia boss John Stankey told Reuters in an interview Friday that the company will be offering HBO Max at no extra charge to 10 million AT&T Pay-TV and wireless customers, who are also HBO subscribers.
Other streaming companies are following a similar model:
Disney+ will be available to Verizon customers with unlimited wireless plans for free for one year, Disney and Verizon announced Tuesday.
Peacock will be offered to cable customers from its parent company Comcast for free when it launches next April. NBCUniversal CEO Steve Burke said Monday that Peacock will be bundled into Comcast's streaming platform, Flex.
Quibi announced earlier this month that it has struck a distribution deal with T-Mobile. Details at this point are scant.
Amazon Prime Video is offered to subscribers as a part of Amazon's broader Amazon Prime subscription.
Apple TV+ will be provided for one year for free to new hardware customers.
Flashback: Netflix was the first streamer to broker a deal like this with a telecom provider when it said in late 2017 that its app would be distributed for free to millions of T-Mobile customers.
Be smart: The goal for most of these mega-streamers is to get users to buy some other, more lucrative service.
2. No "free" streaming winner yet
While Netflix remains the incumbent to beat in the subscription streaming wars, there's not yet a dominant player in the free, ad-supported streaming space, according to data from Magid Associates.
The big picture: Analysts anticipate that more consolidation is on the horizon. When that happens, many subscription video companies will also own free streaming options.
Viacom bought Pluto TV, a free streaming app, for $340 million in January to compliment CBS' subscription streaming product, CBS All Access. The merger between the two companies is set to close in December.
Amazon-owned IMDB launched Freedive — a free, ad-supported streaming video channel featuring hit movies and TV shows — earlier this year.
Between the lines: NBCUniversal's Peacock streaming play is the only new product in the streaming wars that is going to be 100% ad-supported.
Hulu has an ad-supported option, but users need to pay a subscription fee.
What's next: Analysts anticipate NBCU will take a strong position in the ad-supported streaming wars when it launches for free next spring to millions of Comcast subscribers.
It will face stiff competition from Roku, whose free ad-supported channel, The Roku Channel, is the No. 3 ad-supported channel on the company's platform. Roku bought ad tech company Dataxu last week in a $150 million deal to bolster its ad-supported streaming ambitions.
Go deeper: Free streaming services begin to challenge subscription video
3. Scoop: NBC News adding digital jobs, laying off some staffers
NBC News Digital is expanding its staff by 20% over the next year, an addition of roughly 70 jobs across multiple departments — focused on growing its digital streaming service, Axios has learned.
The big picture: The changes are meant to refocus NBC News' video and reporting teams around daily news and custom content.
As a part of its digital revamp, the company will be sunsetting "NBC Left Field," the digital video studio it launched in 2017 and staff from that department will be laid off Tuesday but will be working until the end of the year.
These staffers will be able to apply for some of the new roles posting soon. Roughly a dozen staffers will be impacted.
It will also be discontinuing the MACH specific brand, which is the science and tech vertical that NBC launched in 2017, although it will add staffing and resources to its science, tech and climate coverage overall.
A new digital leadership team will also announced.
Catherine Kim will become Global Head of Digital News. She will be responsible for digital editorial efforts at NBC News, MSNBC and the upcoming global news service.
Ashley Parrish will become Head of Content Development and TODAY Digital.
Both executives are part of NBC News' leadership team, which consists of head of growth and operations Anna Magliocco, head of product and design Saleem Malkana, chief technology officer Kyri Sarantakos and EVP of digital for NBC News Group Chris Berend.
Between the lines: The staffing changes come as the company readies to grow its news streaming product, NBC News NOW, to 24 hours of live programming this spring. To accommodate that product and video changes, the company will launch a set of new teams.
"News Programming" team: Responsible for curating and alerting all text and video experiences for NBC News, MSNBC and (when it launches) the global news service.
"Video operations" team: Supporting end-to-end production of live and on-demand video across all teams and platforms.
Beefed-up "strategic content team" to make it more of a revamped custom content studio, that will focus on investments in commerce, mainly through its TODAY franchise, and other advertiser solutions across NBC Digital brands.
Editor's note: NBC is an investor in Axios and Andy Lack, chairman of NBC News and MSNBC, is a member of the Axios board. MSNBC & Axios engage in a weekday sponsored television appearance at 5:55am ET.
Go deeper: NBC News doubles down on Snap
4. AT&T signals ceasefire with activist investor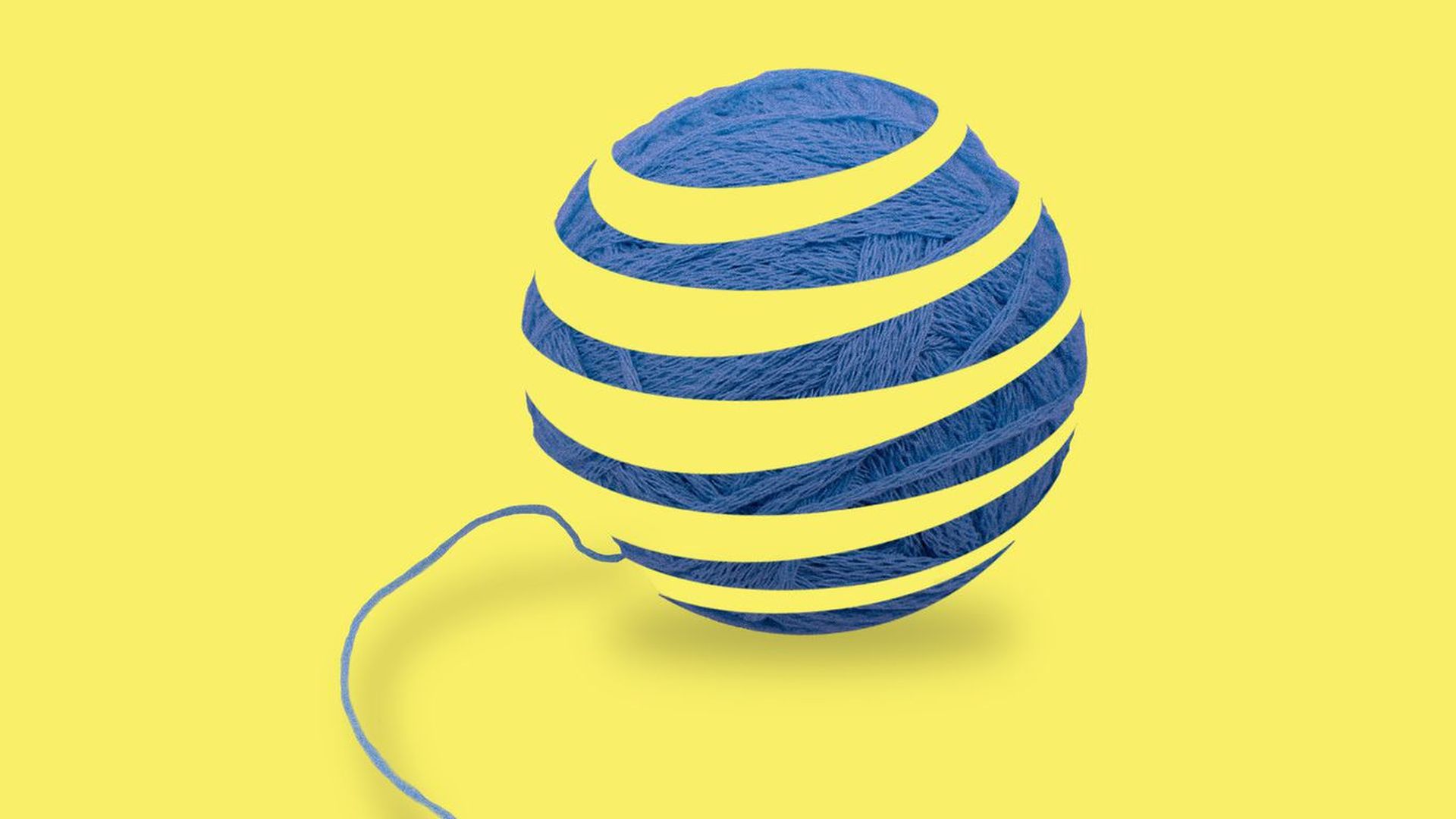 AT&T on Monday agreed to make major changes, after a six week standoff with activist investor Elliott Management, Axios' Dan Primack and I write.
The four major components:
Leadership: AT&T will split the role of chairman and CEO upon the retirement of Randall Stephenson, who will stay on through the end of next year.
Debt: AT&T has agreed to sell around $10 billion of non-core assets next year, as part of a three-year plan to retire all of the debt taken on via the Time Warner purchase. It also won't make any large new acquisitions.
Profit: AT&T is committing to generate earnings of between $3.60-$3.70 per share next year, and $4.50-$4.80 per share by 2022.
Growth: AT&T will invest up to $2 billion in HBO Max next year, and $1 billion each year following, but sources say that it could reduce those numbers if the aforementioned profit goals aren't being met.
Go deeper: More details on the ceasefire, including AT&T launching a formal search for the next CEO of WarnerMedia — and its plans to offload debt.
Bonus: World Series
More advocacy and corporate social responsibility ads aired during the first four games of the World Series than every other type of ad excluding automakers, according to data from Advertising Analytics, a strategy firm that specializes in political and issues advertising.
The share of advocacy ads was even greater during the first two games of the series.
Why it matters: Advertisers are flocking to the World Series as an opportunity to reach Washington opinion leaders.
5. Media's growing appetite for food content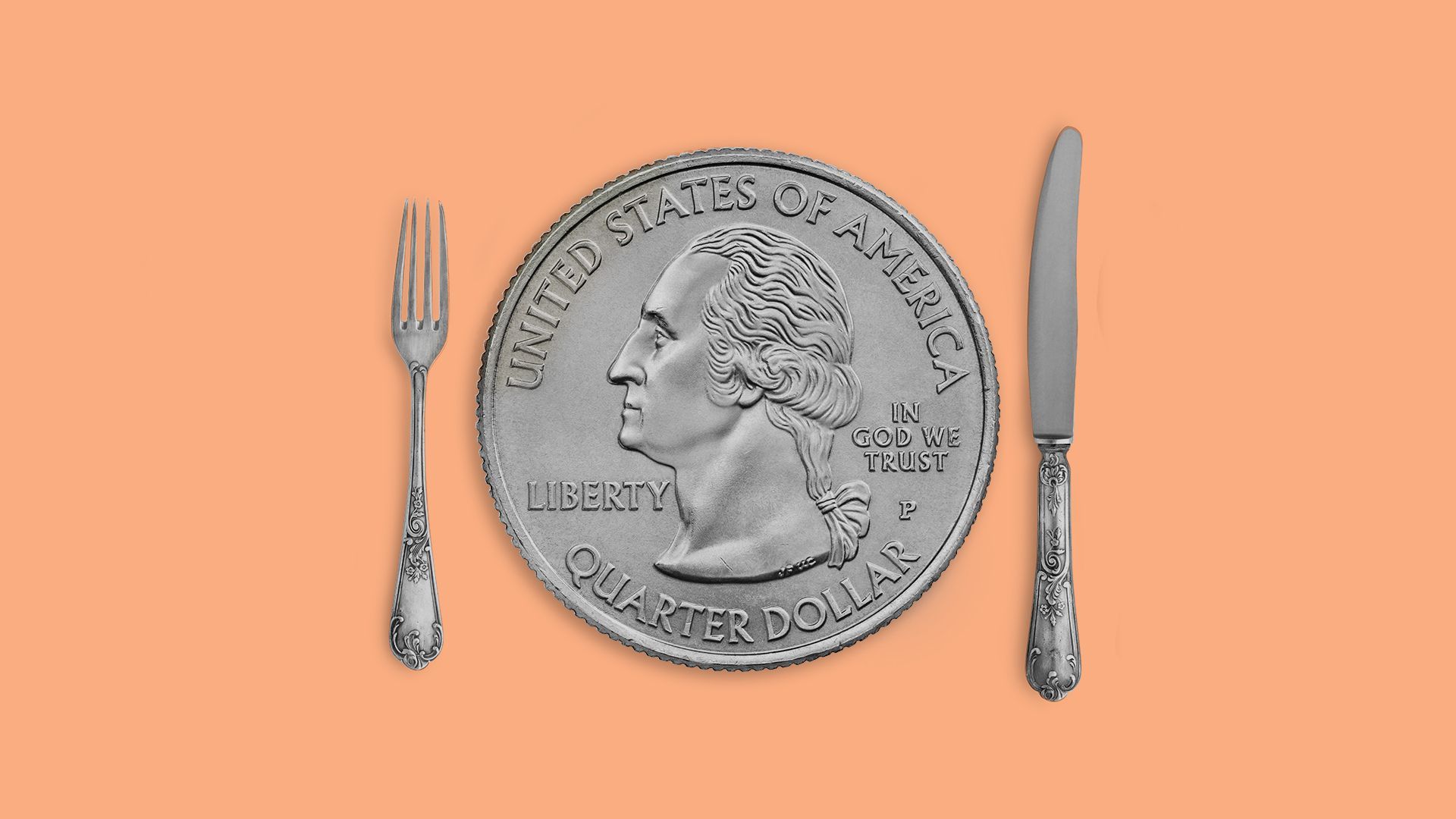 Media companies looking to expand outside of advertising, and especially into commerce, are increasingly following the same path down the grocery aisle.
Why it matters: Food and beverage caters to nearly every demographic. When launching forays into commerce, media companies are finding this an easy place to start.
Driving the news: Discovery Inc. launched a Food Network Kitchen App in conjunction with Amazon last week that will offer users live cooking classes, as well as the ability to buy food and kitchenware directly from the app.
Other recent notable examples include BuzzFeed, Dotdash and The Chernin Group.
Be smart: Food has also proven to be a growing vertical for advertisers, subscriptions, events and licensing.
Even news outlets, or companies which own news operations, have launched events, licensing businesses and subscription businesses around food.
The list includes the New York Times, New York Media, Vox Media and The Infatuation.
6. Tech opens wallets to news ahead of 2020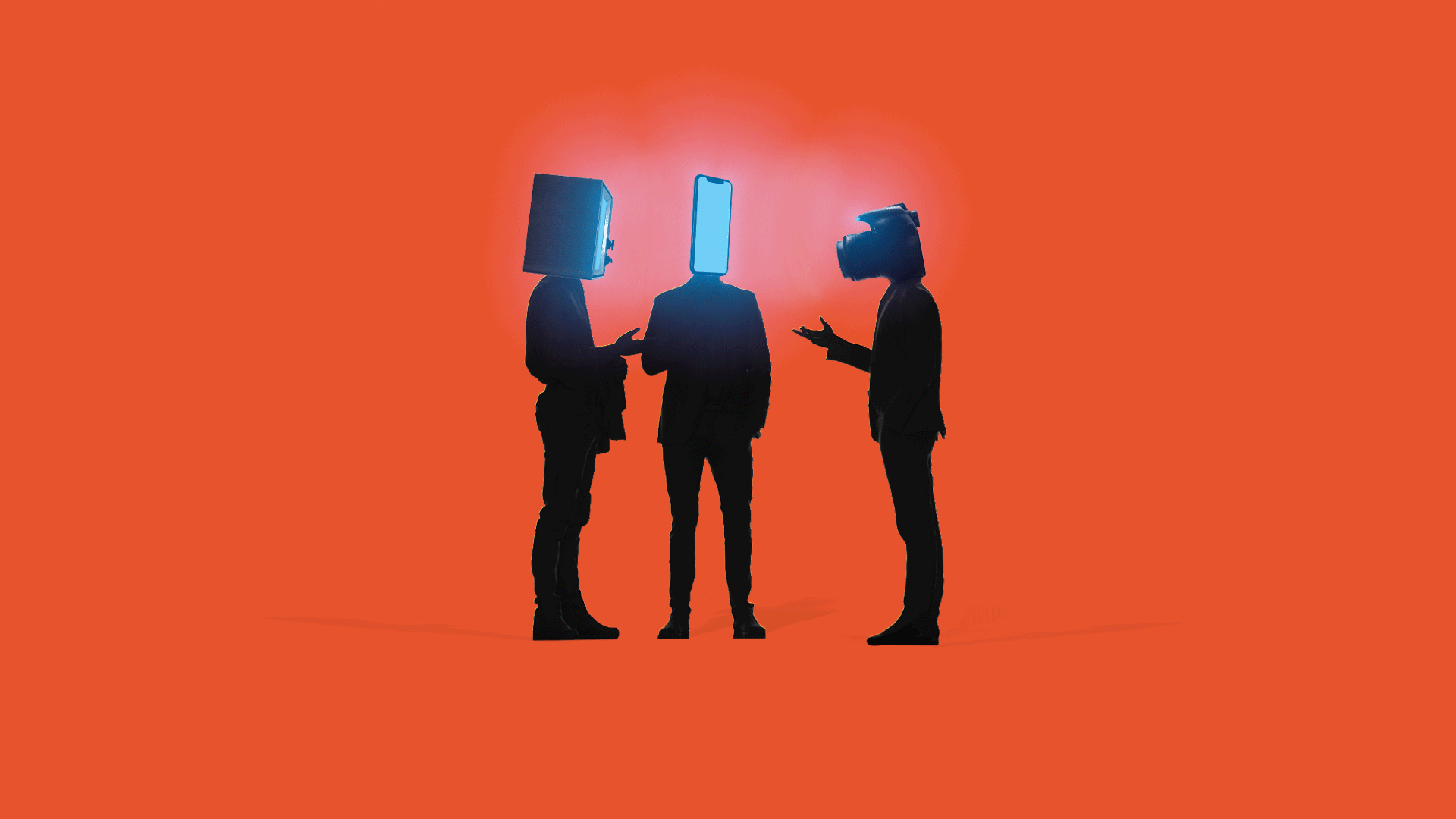 Tech companies are showing an increased willingness to move beyond revenue share models and into directly paying news publishers for their content.
Driving the News: Facebook is paying some publishers within its News Tab, the company announced Friday.
SmartNews, the Japanese news aggregation app that's growing in the U.S., says it's paying 30 U.S. publishers for its content, per Digiday.
Twitter's Jack Dorsey said last week his company wouldn't rule out paying publishers directly for their content. But he said that a revenue share model — where publishers get a cut of ad dollars sold against their content — feels more sustainable for now.
Between the lines: Twitter, Facebook, and Instagram all hosted news events last week to discuss what they're doing to promote quality journalism ahead of 2020.
Our thought bubble: The leaders of major tech companies barely spoke about news ahead of the last election, so it's notable that all of them are participating in news events hosted by their own companies now.
The big picture: Facebook is experiencing blowback for its political ad policies and its selection of publishers in its news tab, Facebook News, internally and externally.
Be smart: Keep an eye on whether advertisers will be on board with these efforts.
In an on-stage interview last week at the Twitter News Summit, I asked Lou Paskalis, SVP of media investment for Bank of America, for his thoughts on the Facebook News Tab.
"We will not be an early adopter of that, even though I like the spirit of it," he said.
What to watch: Controversies like these historically have had little impact on Facebook's numbers, but they get a lot of T attention.
Go deeper: Zuckerberg's news pitch
Editors note: Axios is a News Tab launch partner.
7. Spotify's political podcast push
Parcast, the podcast production company owned by Spotify, will launch a limited run podcast series this weekend called "Political Scandals," Axios has learned.
The series will premiere one year out from the 2020 election, and will will detail the 52 biggest political scandals in history. New episodes will drop each Tuesday beginning November 5th.
The big picture: The company recently launched "Uncommitted: Iowa 2020," with Vice News, a show that will feature candidate interviews ahead of the Iowa primary.
Spotify argues that podcasts convert free listeners to paid subscribers. The company said on its third quarter earnings call Monday that 14% of its monthly active users now listen to podcasts.
8. 1 📈 thing: TikTok parent considers IPO
ByteDance, the Chinese company that owns TikTok and news aggregation giant Toutiao, is eyeing a public exit on the Hong Kong stock exchange, the Financial Times reports.
ByteDance isn't denying that it will go public, but is pushing back that it will happen in the first quarter of next year.
By the numbers: ByteDance secured its $75 billion valuation last year when it received a reported $3 billion raise from SoftBank.
The big picture: It's going to have to win over the hearts of policymakers in the U.S. before they could ever consider a U.S.-listing.
Last week, a bipartisan pair of senators requested a national security investigation into TikTok.
What's next: According to the FT, the company plans to sell "TopBuzz," its U.S. news feed business that's racked up 300,000 readers, to alleviate concerns about U.S. penetration and data privacy.