Axios Media Trends
December 14, 2021
Today's Media Trends is 1,473 words, a 6-minute read. Sign up here.
1 big thing: Food52 triples valuation with new investment from TCG
TCG, the investment arm of The Chernin Group, is putting roughly $80 million into Food52, a cooking and home goods brand, including $48 million to cover Food52's acquisition of the home decor company Schoolhouse.
Why it matters: The deal values Food52 three times higher than its approximate valuation of $100 million when TCG purchased an $83 million majority stake in the company in September 2019.
Food52 was founded in 2009 by former New York Times journalists Amanda Hesser and Merrill Stubbs.
Prior to its deal with TCG, it raised $13 million from venture and strategic investors.
Details: The new capital is intended to help support Food52's organic growth, as well as its acquisition of Schoolhouse. "Schoolhouse will continue to run independently," Hesser said.
Schoolhouse launched in 2003 and is based in Portland, Oregon. The company makes lighting, hardware and other home products.
The company will launch a flagship retail location in New York, where it will create a pantry brand that it's building and designing internally.
By the numbers: Food52's revenue, including revenue from Schoolhouse, is expected to hit $120 million for 2021, with about 88% of that revenue coming from commerce. That's up from $32 million in 2019.
The big picture: Food52's valuation makes it one of the largest standalone food media companies.
2. Vox, Group Nine CEOs tout new deal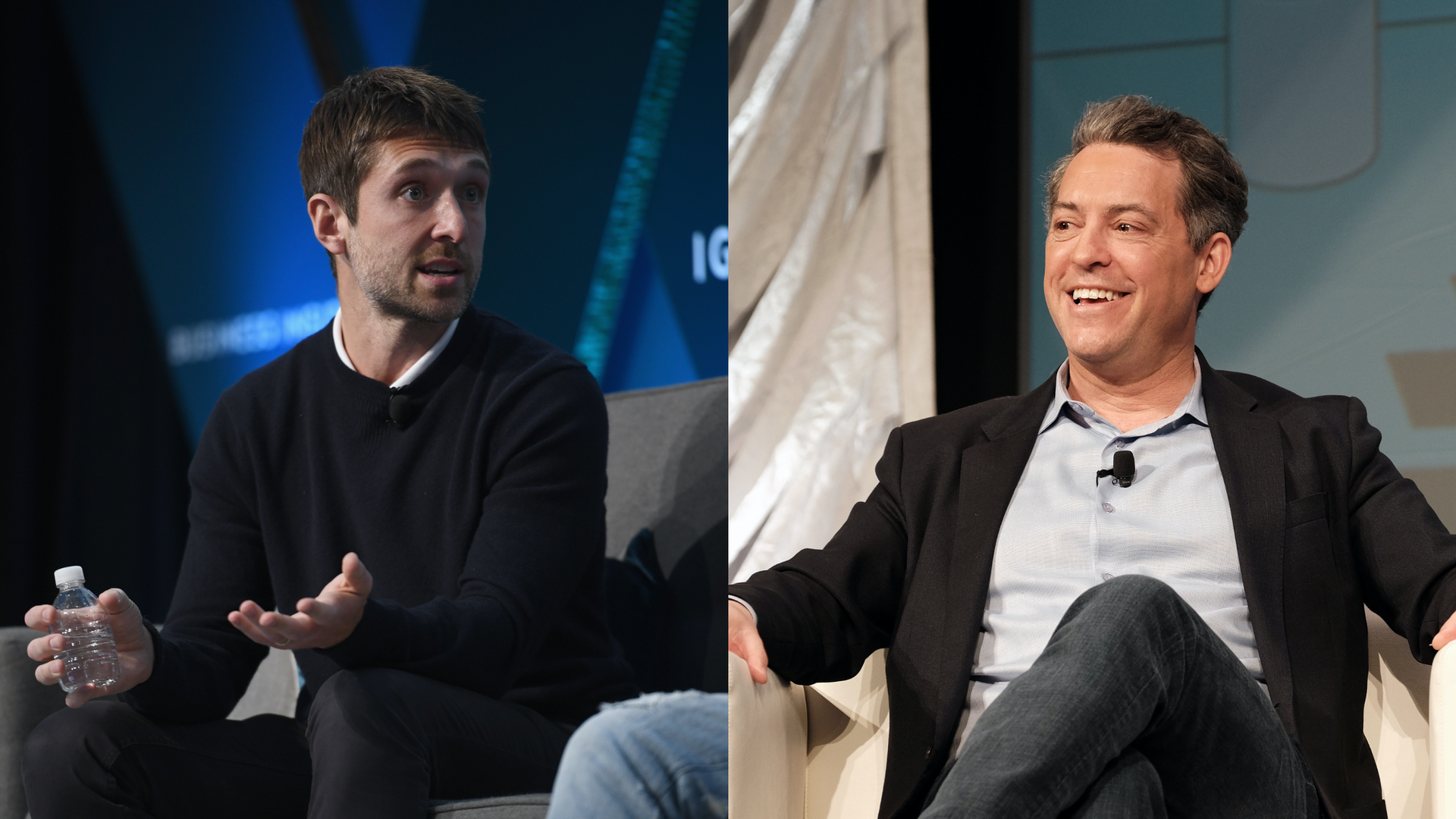 The newly announced merger between Vox Media and Group Nine Media will create "the fastest-growing company of scale in media," Vox Media CEO Jim Bankoff told Axios.
Why it matters: The deal "officially takes us out of startup mode," said Group Nine founder and CEO Ben Lerer, who will join the new company's board.
Details: The merger brings together Vox Media's portfolio of over two dozen internet brands and Group Nine's portfolio of five brands to create a digital media behemoth.
Discovery, Group Nine Media's largest minority investor, will have a seat on the new company's board, a source tells Axios.
The deal, which was announced Monday and first reported by the Wall Street Journal, is an all-stock transaction.
Vox Media shareholders will own approximately 75% of the company, while Group Nine Media shareholders will own about 25%, sources tell Axios.
"I think that doing a stock deal like this signifies that we can be the acquirer of choice," Lerer told Axios.
By the numbers: The companies are expected to bring in combined revenues north of $700 million in 2022, per a source familiar with the deal.
Axios reported earlier this year that Group Nine was expected to being in at least $200 million in revenue this year.
There are roughly 2000 employees between the two companies, Bankoff said.
The bottom line: "Scale matters," Bankoff said.
3. Exclusive: Graydon Carter's Air Mail raises $17 million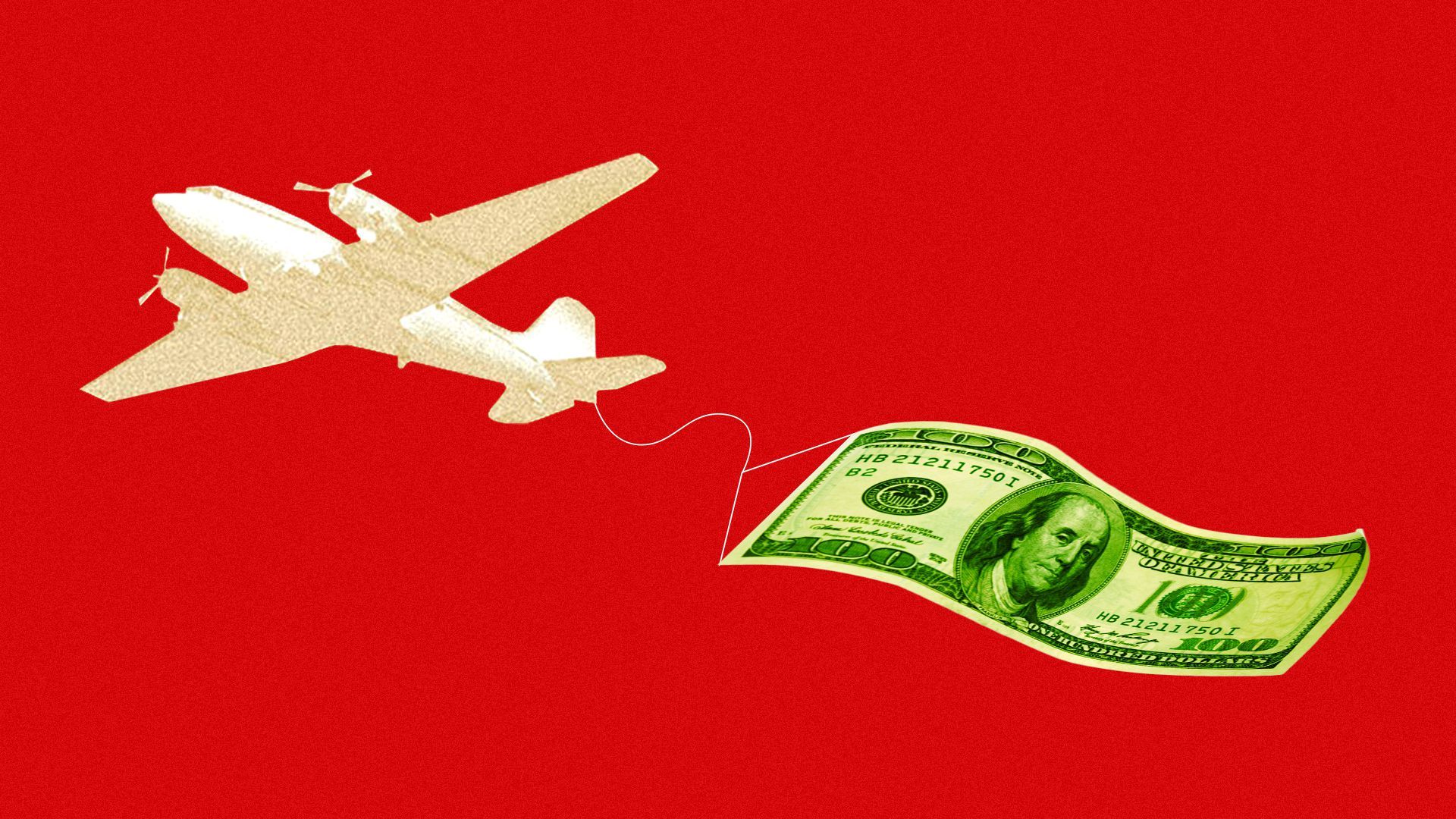 Air Mail, the subscription-based digital magazine company launched by former Vanity Fair editor Graydon Carter, has raised a $17 million series B funding round, Carter tells Axios.
Why it matters: The money will be used to fuel Air Mail's expansion into new editorial verticals and product lines, including podcasts and a book imprint.
The round was led by Standard Investments with participation from existing investor TPG Growth and RedBird Capital Partners, a new investor.
Standard Investments will have two seats on Air Mail's board, including one occupied by Standard Industries co-CEO David Winter. As a part of the deal, RedBird will have an observer role on board.
Air Mail raised a $15 million series A funding round in 2019 at launch, Carter confirmed, bringing its total amount raised to $32 million.
By the numbers: Carter said the company now has 130,000 readers, which includes paid subscribers and people who have a trial subscription.
Trials last four weeks and "90% of trials convert to paid subscribers at the end of their trials," noted Air Mail's Chief Operating Officer Bill Keenan.
An Air Mail subscription today costs $80 annually, up from $50 at launch. Carter noted that the company, which he founded in 2018, is not yet profitable.
The company now has nearly 50 employees, up from 30 in April and 10 at launch.
The new investment will go towards improving the technology that powers two of Air Mail's technical products, including its "Arts Intel Report," a searchable digital arts database, and its "Air Supply" ecommerce website.
The company is also developing new monthly digital magazines for specific verticals. "They will be similar to the magazines of yore, but within the trademark AIR MAIL style and branding format," Carter said.
4. Scoop: The Guardian has more than 1 million recurring supporters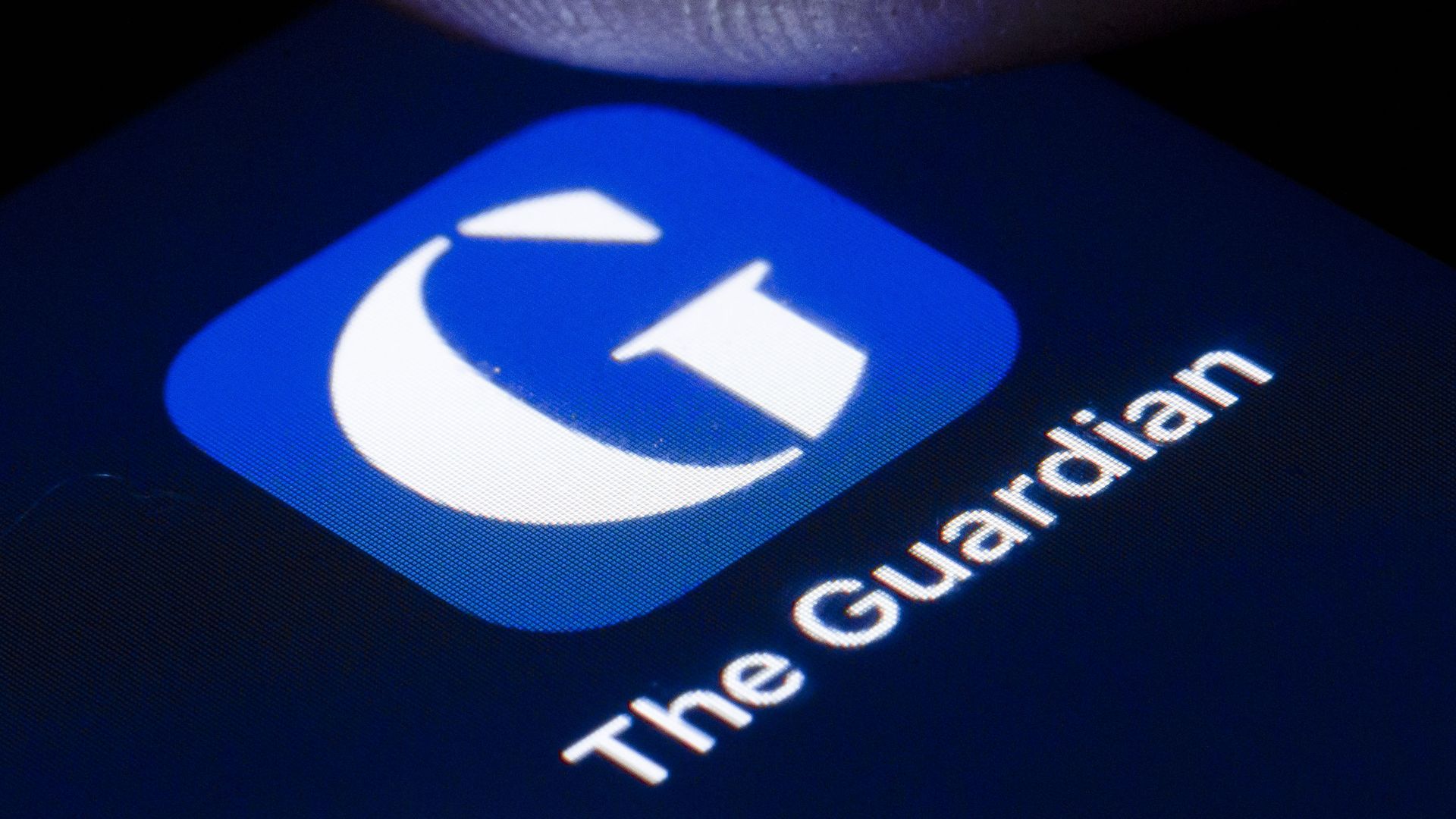 The Guardian now has 1 million people that pay for its digital content on a recurrent basis, Axios has learned. This time three years ago, that number was 534,000.
Why it matters: It's an impressive feat for a company that doesn't have a paywall.
The Guardian has a supporter model, in which readers can either subscribe to its apps or make a recurring financial contribution.
More than 1 million people subscribe to its apps for a fee or chose to make a recurring financial contribution. A subscriber fee is £5.99 pounds monthly and £99 pounds annually.
Supporters can also make a one-off contribution, but those aren't tallied as a part of the 1 million number.
The big picture: About half of the 1 million people who pay for The Guardian's digital content are from outside of the UK and over 220,000 come from North America.
Guardian launched its U.S. site in 2011 and its Australian site in 2013.
In total, over 1.6 million people pay for the Guardian. That includes the 1 million people who pay recurrent amounts for its digital content, over 100,000 print subscribers, and roughly 500,000 people who give one-off donations.
5. Tubi revenue expected to hit $700 million in 2022
Tubi, the free ad-supported streaming service that was acquired by Fox last year, is expected to hit $700 million in revenue in 2022, according to a new UBS analysis.
Why it matters: That's up from its annual revenue of $145 million at purchase.
Tubi CEO Farhad Massoudi told Axios that it's been able to grow quickly under Fox's leadership because the company isn't "distracted by a subscription streaming business that is a sinkhole of money."
Fox Corp. chairman and CEO Lachlan Murdoch has previously said Fox envisions Tubi becoming "a $1 billion business and a core pillar of Fox." Analysts expect Tubi to hit $1 billion in revenue as early as 2023.
Details: Part of Fox's strategy to grow Tubi is keeping it independent so that it can remain focused on supercharging growth.
Speaking to investors at UBS last week, Fox Corp. chief financial officer Steven Tomsic said that Tubi "probably leads" Fox's digital assets.
"It is not our focus to be profitable," Massoudi said. Tubi plans to invest more in expanding in the company's content library, as well as its personalization tech and marketing for user acquisition.
By the numbers: To date, the company has more than 35,000 titles in its library, up from 20,000 when it was acquired. Tubi plans to invest in more original TV series, in addition to movies, next year.
6. Cable news talent wars shift to streaming platforms
The vacancies at cable news companies are piling up as networks and journalists begin to eye streaming alternatives.
Why it matters: Primetime cable slots and the Sunday shows are no longer the most opportunistic placements for major TV talent.
"Fox News Sunday" anchor Chris Wallace announced yesterday that he's leaving the network after 18 years to join CNN as an anchor for its new streaming service, CNN+.
Wallace will anchor a new weekday show and will contribute to the network's daily live programming, CNN says. Fox News says a rotating cast of journalists will fill Wallace's seat for now.
The big picture: Wallace marks the latest in a flurry of cable-news shakeups in the past few weeks.
7. Peloton spins crisis into viral moment
Peloton's parody ad is getting lots of online attention, helping offset a brief crisis tied to last week's debut of "And Just Like That...," HBO's "Sex in the City" sequel.
Why it matters: The ad's quick turnaround helped give Peloton's stock a small boost yesterday, following a weekend of bad headlines.
Behind the scenes: The ad was created in less than 48 hours by Maximum Effort, a digital marketing agency co-founded by Ryan Reynolds and George Dewey.
"We've done this a few times over the years and we've learned to move fast and not overthink," Dewey, the agency's president, told Axios when asked how they pulled it off.
Dewey said that there hasn't been any paid promotion of the ad, which first appeared on Peloton's social media accounts.
By the numbers: Peloton's stock added $900 million in value Monday following the ad's debut.
Data from Newswhip provided to Axios shows how viral the ad quickly became, driving interactions with stories about Peloton to surge on Monday following the ad's debut than Friday following the "Sex in the City" sequel's first episode.