Axios Media Trends
November 15, 2022
Today's Media Trends is 1,487 words, a 5½-minute read. Tell your friends to follow along by signing up.
💸 Tomorrow at 8am ET in Washington, D.C.: Join Axios for a conversation about the state of the economy. Register here.
Situational awareness: The ad market is "weaker" now than at any point during the pandemic, Warner Bros. Discovery CEO David Zaslav said this morning. It will be hard for Warner Bros. Discovery to hit its $12 billion earnings forecast next year if the ad market doesn't improve, he warned.
1 big thing ... Scoop: CVC, Group Black partner on bid for Vox Media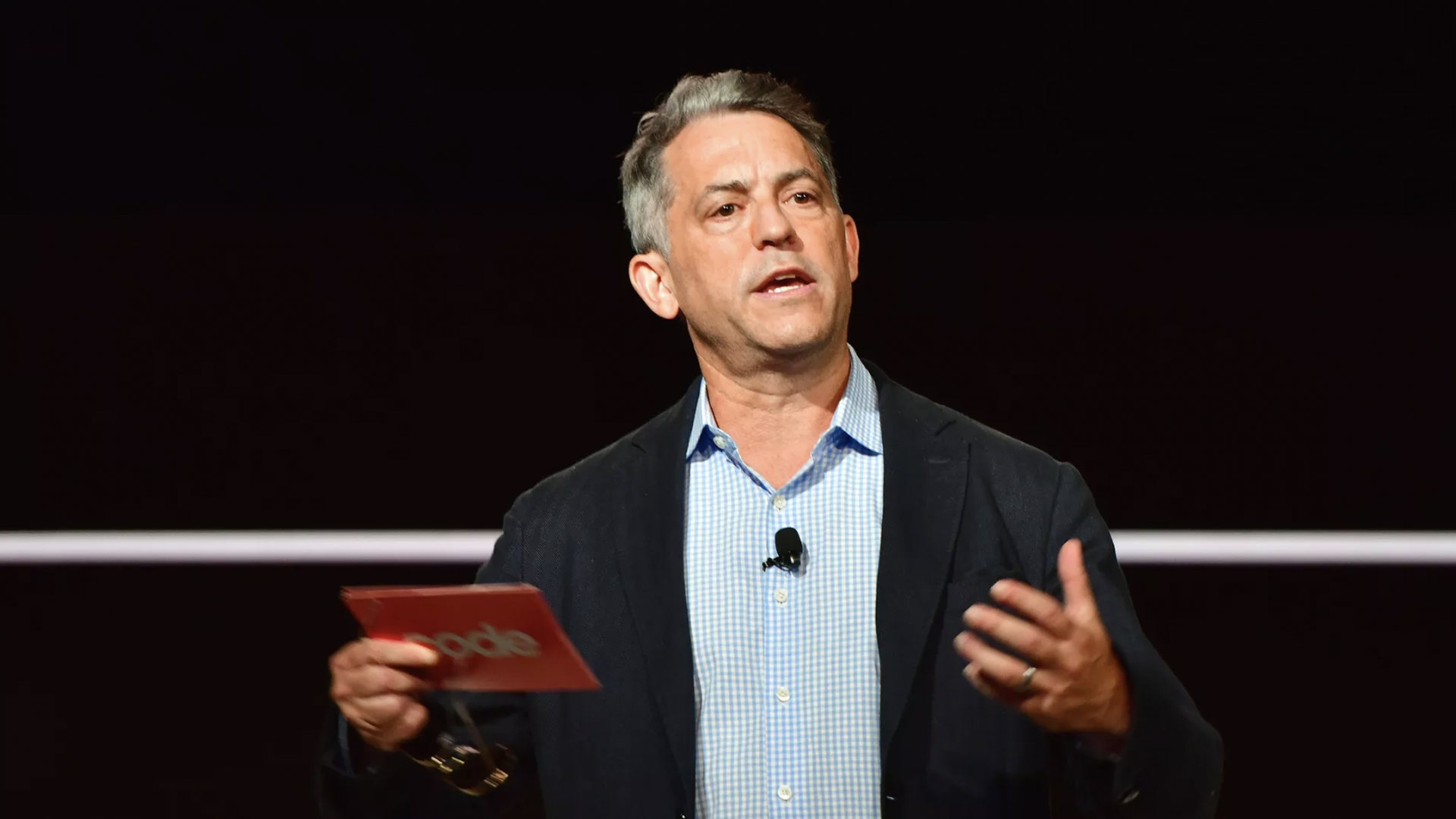 CVC Capital Partners and Group Black are pursuing a joint bid to buy Vox Media, according to sources familiar with the matter.
Why it matters: The bid comes as the media sector is grappling with a tough economic climate and as CVC, the European private equity giant, is eyeing a consolidation move into more media assets across the United States.
Driving the news: Last week, CVC and Group Black, a media collective, sent Vox a term sheet outlining details for a potential deal, sources tell Axios.
Despite industry challenges, Vox remains a top digital media company, housing popular sites like Eater and SB Nation, plus Thrillist and Seeker, which it owns after its Group Nine Media deal last year.
Vox was valued at around $1 billion after a $200 million funding round in 2015.
Of note: Vox is not looking to sell the business at the moment, according to one source who spoke with Axios. The company declined to comment.
Yes, but: Even companies not seeking a sale are forced to consider an offer if investors believe the price is fair, and such a move would be in the best interests of the company, its overall business, its employees and its shareholders.
Meanwhile: The CVC-Group Black pairing for Vox is the second potential transaction the two are eyeing together.
Axios reported on Nov. 1 that CVC would help finance Group Black's plan to acquire BDG, formerly known as Bustle Digital Group.
Group Black is a media collective that's trying to get marketers and ad agencies to shift more of their ad spending to Black-owned media outlets. Part of its strategy involves acquiring digital media companies.
Zoom in: One source said that CVC is eyeing a broader media move across the U.S., where it would combine multiple media companies, extract synergies and streamline the businesses.
CVC did not respond to a request for comment.
"We don't comment on rumors and speculation," a Group Black spokesperson said.
2. Scoop: Forbes' bidding group includes SUN Group, GSV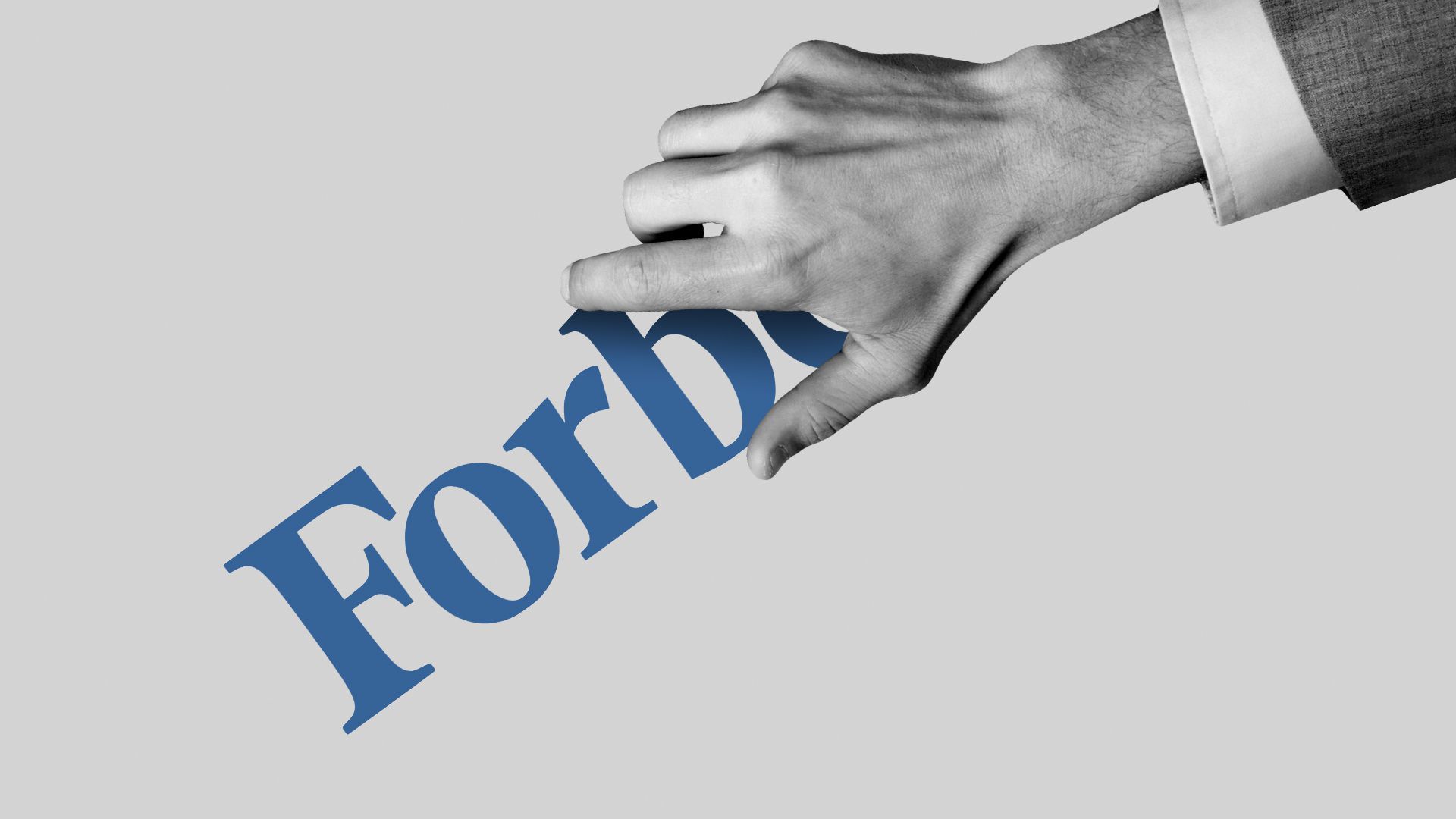 After a chaotic path ended in a failed SPAC IPO earlier this year, Forbes Media is now in exclusive talks to sell to a consortium of investors that includes India-based SUN Group and GSV Ventures, Axios' Kia Kokalitcheva and I have learned.
Why it matters: The consortium's exclusive talks brings Forbes a step closer to a deal and brings Integrated Whale Media, the Hong Kong-based investment firm that owns most of Forbes, a step closer to cashing out of its ownership, something it's been trying to do for years.
Prior to striking the SPAC deal, Forbes held talks with GSV and other buyers such as software firm Block.one.
Details: The Forbes bidding consortium includes SUN Group, a family-owned Indian investment firm led by its vice chairman Shiv Khemka, and GSV Ventures, a U.S.-based investment firm, according to a source familiar with the matter.
SUN Group has been in talks with Forbes about a potential deal for years, sources say.
Last winter, GSV pursued an offer for Forbes at a $620 million valuation, also with a consortium of "top family offices and institutional investors," according to a pitch circulated to investors.
Of note: The New York Times reported last week that Forbes was in talks for a deal worth under $800 million, with unnamed investors from the U.S. and abroad.
A deal around $800 million would still be significantly higher than the $630 million enterprise value Forbes would have gotten by merging with blank-check company Magnum Opus Acquisition Limited — the SPAC deal it failed to close earlier this year.
What to watch: Whether Integrated Whale Media), which bought a 95% stake in Forbes from the Forbes family in 2014, retains any stake in the company as part of the deal.
3. 🪙 FTX scandal a boon for crypto media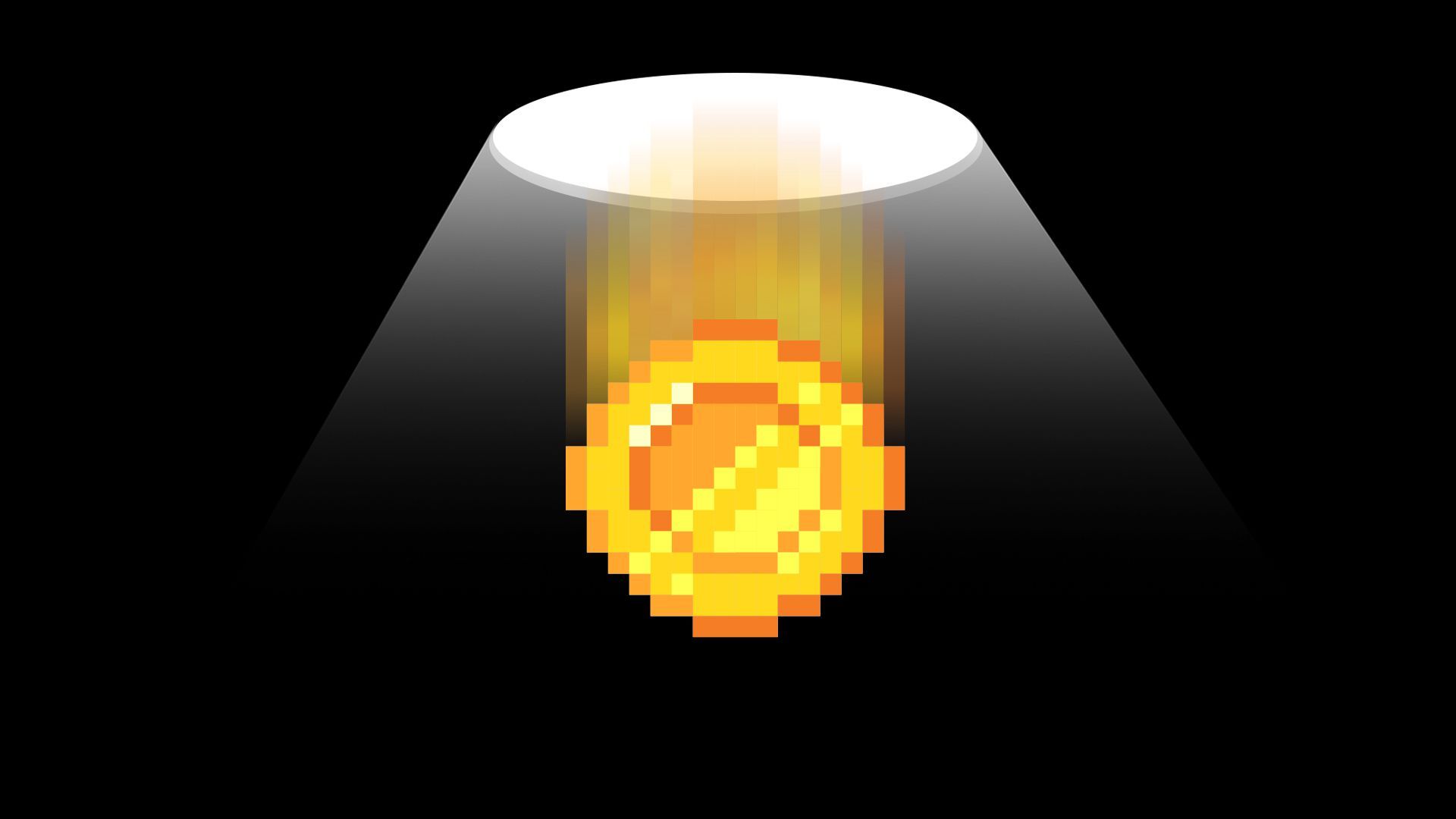 Crypto news sites are seeing huge increases in readership in response to the collapse of FTX and the subsequent chaos that has enveloped the crypto industry.
Why it matters: "[T]he not-so-secret trend all crypto news sites experience is that we click well when the coins are up big or down big," said Daniel Roberts editor-in-chief of Decrypt, a media company that focuses on covering cryptocurrency and web3.
Decrypt's readership spiked so much that it crashed the company's website for a few minutes on Thursday, Roberts said.
"During mega crypto news events like this one, non-crypto natives are desperate to understand what happened and why and how it all works, and that's what Decrypt does best," he added.
Blockworks, another crypto news site, is on pace for its biggest page view month ever and its biggest podcast month ever, its co-founder Jason Yanowitz told Axios.
Usually in bear markets, page views will go down, Yanowitz said, but the timing of the FTX saga may have helped niche sites like Blockworks pull in traffic from bigger news outlets that may have had to divert more attention to the midterms and Elon Musk's Twitter saga.
4. Nonprofit newsrooms surge in local markets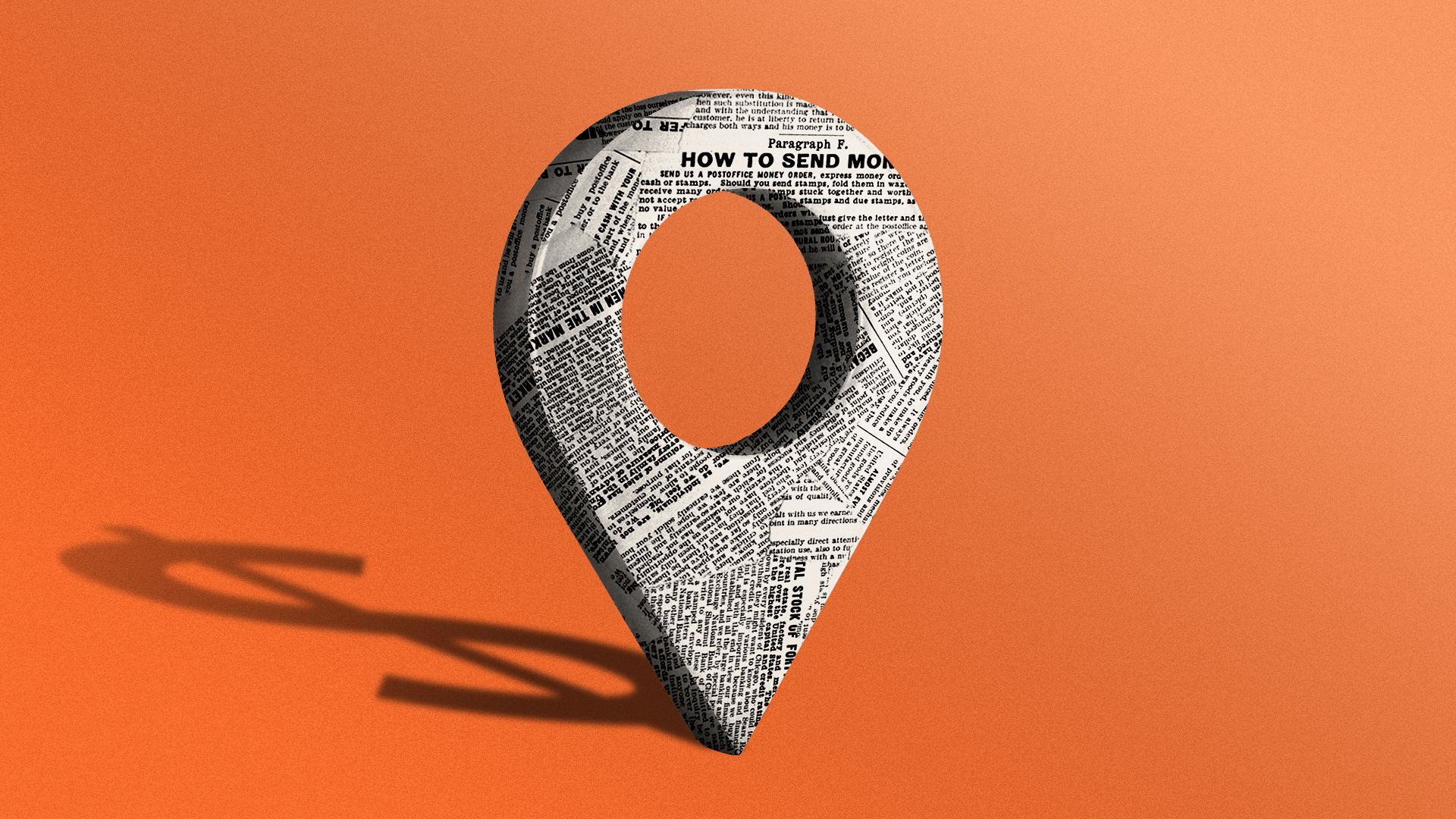 Around 17 people are coming together today to launch Signal Cleveland, a new, nonprofit newsroom that plans to fill the void left by the pandemic-era gutting of the city's hometown paper, the Cleveland Plain Dealer, Signal Cleveland's editor-in-chief Lila Mills told Axios.
Why it matters: Community-based nonprofit newsrooms are increasingly being set up across the country in cities like Houston, New Orleans and Baltimore to fill the void of dying newspapers.
🚦Details: Signal Cleveland, which is named as a nod to Cleveland native Garrett Morgan — the inventor of the three-way traffic signal — launches Tuesday with $7.5 million in funding from a group of local philanthropies and journalism nonprofits, including the Cleveland Foundation and the American Journalism Project.
The newsroom is led by a group of longtime Cleveland journalists, including Mills, community managing editor Lawrence Caswell and news managing editor Mark Naymik.
The big picture: "Local, nonprofit news is driving a major industry shift — a fundamental change in how we finance and sustain local news," said Sarabeth Berman, American Journalism Project CEO.
5. 🐭 Disney's streaming losses widen
Disney is under hot water with investors who've grown frustrated with the widening losses at its streaming division.
Why it matters: The entertainment giant has said for years that its streaming efforts wouldn't become profitable until 2024. But Wall Street is getting impatient as Disney's linear television division struggles to offset streaming losses.
Details: Disney's stock saw its biggest-ever drop in 21 years last week when the company missed Wall Street expectations on revenues and profits for its final fiscal quarter of the year, Axios' Tim Baysinger reported.
Disney's chief financial officer warned on the company's earnings call that the company was beginning to eye "meaningful efficiencies."
On Friday, CEO Bob Chapek told staff in a memo obtained by CNBC that the company would begin to implement layoffs, a hiring freeze and other cost-cutting measures.
Between the lines: "Rarely have we ever been so incorrect in our forecasting of Disney profits," Michael Nathanson, a senior analyst at MoffettNathanson, wrote in a note to clients.
"Given the company's confidence that Parks trends appear resilient, it appears that the culprit for the massive earnings downgrade is much higher than expected DTC (direct-to-consumer) losses and significant declines at Linear networks."
What's next: Because analysts expect linear television's decline to become more precipitous than anticipated next year, there's going to be more pressure put on profits from Disney's parks division to make up for its streaming losses.
6. 1 fun thing: Black Panther sequel brings momentum back to box office
Disney's latest Marvel movie, "Black Panther: Wakanda Forever," brought in an estimated $180 million domestically over the weekend, making it the second-biggest box office hit in North America this year and the biggest November domestic opener ever.
Why it matters: The film brings energy to a sluggish season at the box office.
Details: In addition to its $180 million domestic haul, the film also brought in around $150 million internationally, bringing its total worldwide weekend opener gross to $230 million.
While still a success for Disney, the sequel didn't do as well as the original "Black Panther," which brought in $202 million in its 2018 domestic weekend opener and went on to gross more than $1.4 billion worldwide.
What to watch: The Marvel Cinematic Universe — one of the biggest institutions in popular culture — is finally starting to reflect the diversity of its real-world fans, Axios' Sara Wise, Will Chase, Nicki Camberg and Lindsey Bailey report.
From the beginning of the MCU in 2008, through the release of "Black Panther" in 2018, every Marvel movie had a white man as its main character.
But "Black Panther" was a tipping point: 11 of the 16 Marvel movies released since then (setting aside ensemble casts) have had a woman or a person of color at the center.
Go deeper: How Marvel is addressing its messy history with diversity with illustrations from Lindsey Bailey, Allie Carl, Sarah Grillo, Maura Losch and Brendan Lynch.
Today's newsletter was copy edited by Sheryl Miller.