Axios Markets
September 19, 2022
👑 Monday. Much of the world has eyes on London this morning, where Queen Elizabeth's funeral is just getting underway. It's the first state funeral since Winston Churchill's, says AP.
But the rest of today's newsletter dispenses with royalty to bring you news on the labor market, software deals and box stocks.
Today's newsletter is 1,028 words, 1,052 words, 4 minutes.
1 big thing: The high-stakes economics of paid leave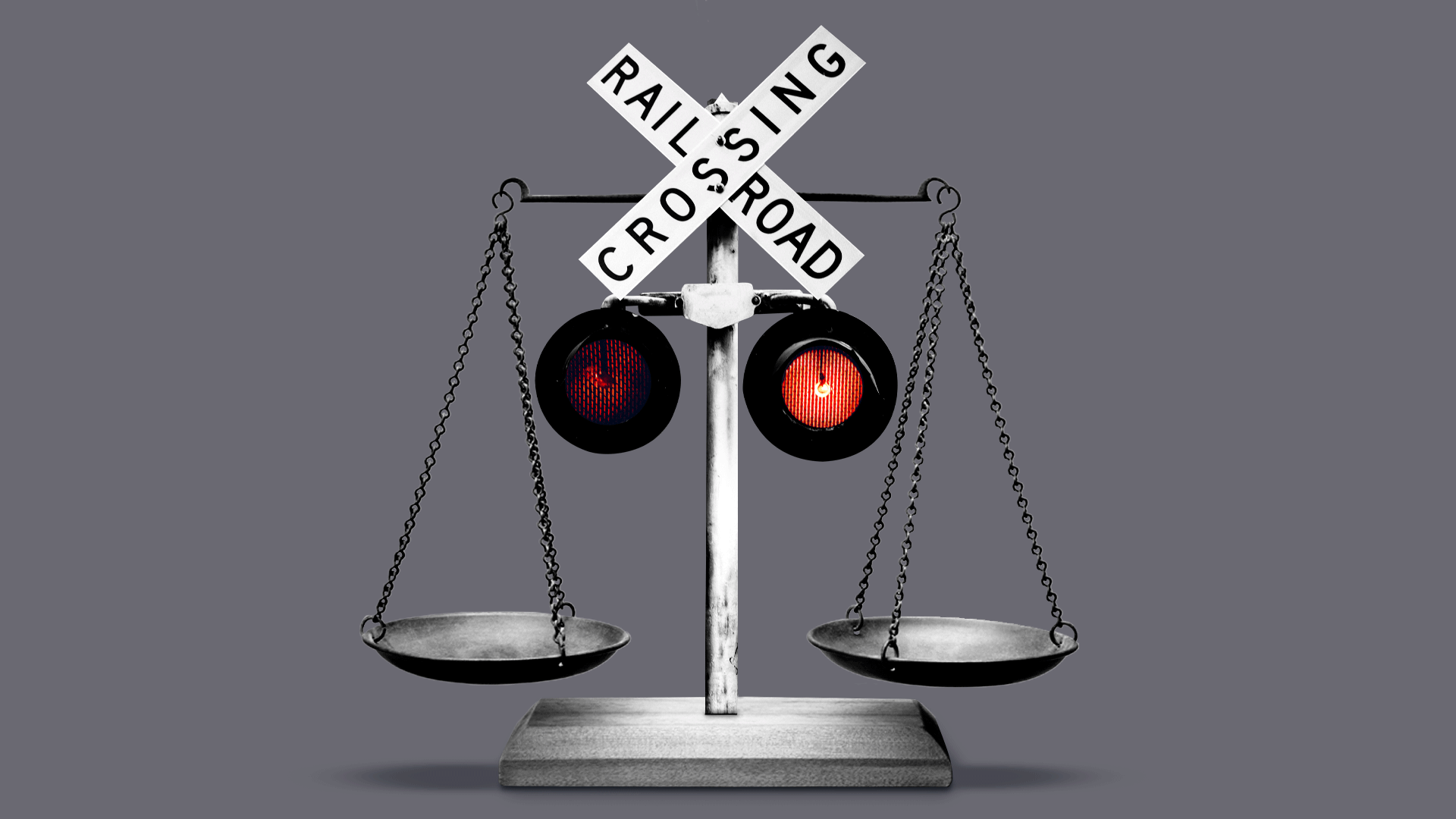 Work-life policies — paid sick and medical leave and reasonable hours and scheduling — are becoming high-stakes negotiating issues for workers with leverage in a tight labor market. Some also coping with more than two years of working on the front lines of a pandemic, Emily writes.
The big picture: A fight over paid sick leave and working conditions almost brought the country's economy to a standstill last week. Railway workers, who say they don't have easy access to paid sick time, were ready to strike if their employers wouldn't improve working conditions.
These issues make up the human side of the supply chain, which proved fragile in the crisis.
Background: The railroad companies, in an effort to keep costs down and profits up, instituted a restrictive policy requiring employees to be on-call more often, and penalizing them with a point-based system for taking unscheduled time off, the New York Times reported.
Rail workers didn't get any paid sick time, they said.
During the supply chain crisis, when business picked up, the harsh policies "pushed workers to the limits of their physical and mental health," per the NYT.
The tentative agreement reached last week gives railroad workers unpaid time off for medical care and illness and sets a key precedent for the unions in bargaining for leave — something they hadn't done before.
Meanwhile, workers in many fields are more willing to strike. They are demanding better pay and — crucially — improved conditions, the Wall Street Journal reports, noting that it reflects how the pandemic has reshaped jobs and attitudes about work.
In Minnesota last week, 15,000 nurses walked off the job over stalled contract negotiations. Nurses say they're burned out after three years of working in a pandemic.
Mental health workers are on strike in California and Hawaii, and nursing home workers in Pennsylvania just wrapped up a strike last week, too, earning better pay and better nurse-to-patient ratios, the WSJ reports.
Zoom out: The U.S. doesn't require employers to provide paid time off for illness; in other well-off nations, that's commonplace (see the chart below).
While 94% of high-income workers in the U.S. have paid sick leave, only 53% of those in the lowest quartile of earners have access, according to 2021 data from the Bureau of Labor Statistics.
Efforts to pass paid leave at a national level failed during the pandemic, surprising advocates who believed COVID would push lawmakers to act.
Between the lines: 15 states and some cities do have sick leave policies in place.
But even when employers have sick leave on paper, it doesn't always translate in practice.
What to watch: What happens to all this newfound worker leverage when the economy slows down?
2. Charted: Sick leave around the world
3. Catch up quick
4. Adobe's $20 billion antitrust test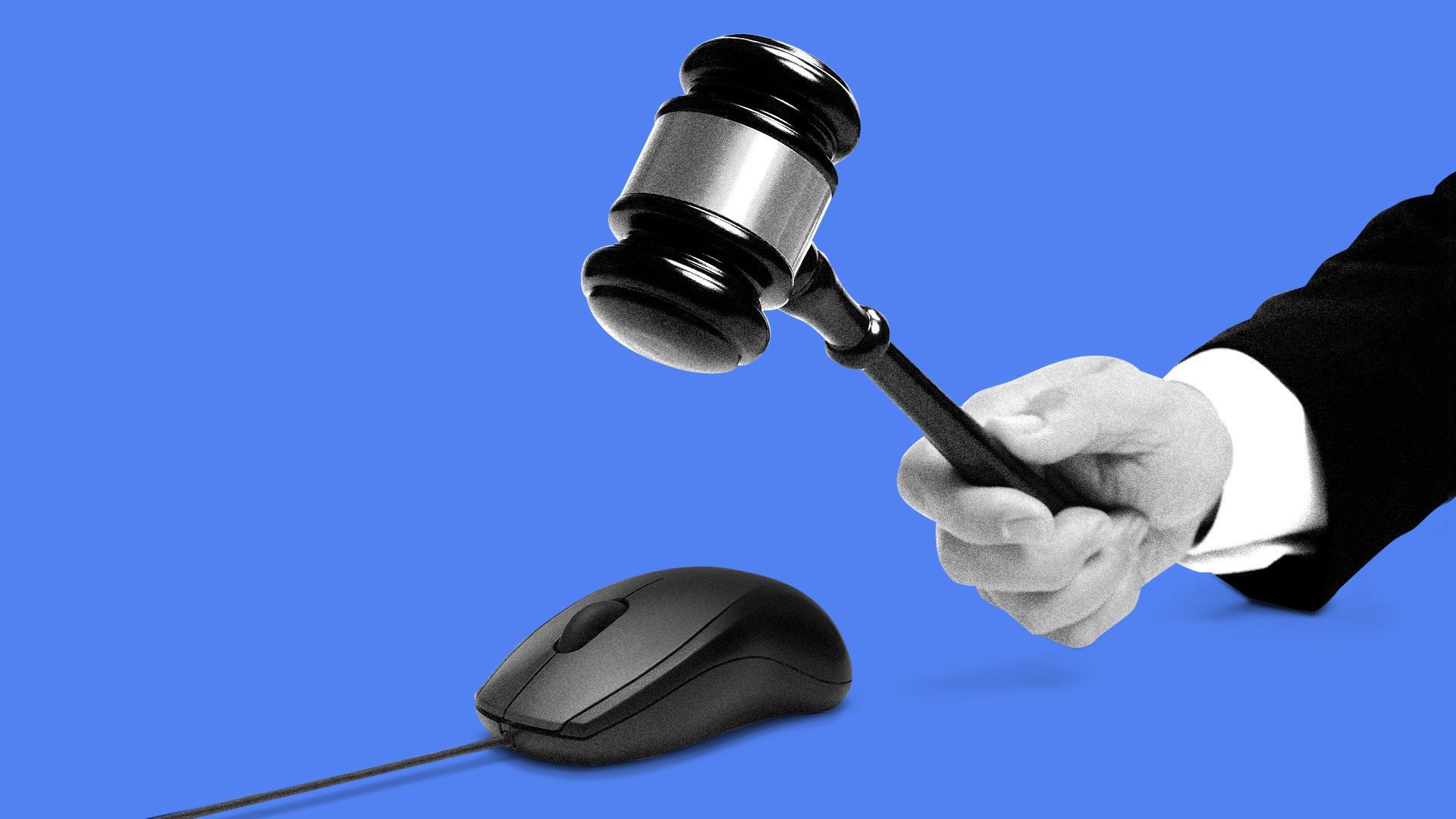 Some users of Figma's design software reacted with dismay last week when they found out the company was going to be acquired by Adobe, the unloved giant in the space.
Some observers immediately concluded that the acquisition looks downright illegal under antitrust laws, Axios' Felix Salmon and Ashley Gold report.
Why it matters: The Biden administration is on the record as wanting to beef up antitrust enforcement. The Figma deal, at $20 billion, is certainly large enough to grab the attention of regulators. The big question is whether they'll conclude that suing to block it is a case they can win.
Between the lines: The Clayton Antitrust Act says any acquisition that would reduce competition in an industry is illegal.
Figma was founded as an Adobe competitor and has grown impressively by doing exactly that — implying there's a case to be made that this acquisition is anti-competitive.
Insofar as Adobe is already the dominant player in the space, any acquisition, let alone a $20 billion one, will be looked at carefully.
What they're saying: "The fact that Adobe is not typically identified as a Big Tech platform should provide [Adobe and Figma] with little if any comfort," Charles Rule, a partner at the Rule Garza Howley law firm and former DOJ antitrust official, tells Axios.
"This deal appears to raise straightforward, traditional antitrust issues," he says.
"There's enough here to get a close look, and maybe a complaint," adds a former FTC antitrust official.
For the record: "The combination of Adobe and Figma will greatly benefit consumers," Adobe said in a statement. "We expect the transaction to close in 2023, subject to the receipt of required regulatory clearances and approvals."
How it works: Once Figma becomes part of Adobe, both companies might be more free to raise prices since they won't be as driven to win business away from the other.
The big picture: Both Federal Trade Commission chair Lina Khan and Department of Justice antitrust chief Jonathan Kanter have been very open about wanting to go after Big Tech.
What's not clear is whether Adobe, with its $138 billion market cap, is big enough to really count as Big Tech in their eyes — or if the regulators are even able to devote their strained resources to going after this deal.
The bottom line: Today's antitrust enforcers, with the benefit of hindsight, regret having let previous tech deals sail through — specifically Facebook's acquisition of onetime creative upstart Instagram. They don't want to make the same mistake twice.
5. Box stocks fold
Things could get rough for the box business, Matt writes.
Driving the news: Cardboard box and packaging companies' shares dropped after shipping giant FedEx surprised investors by pre-announcing ugly results for its just-finished quarter. (FedEx's corporate Q1 ended Aug. 31.)
Why it matters: FedEx warned of a sharp slowdown in global shipments in recent weeks, adding to concerns that the worldwide economy is decelerating fast.
"Global volumes declined as macroeconomic trends significantly worsened later in the quarter, both internationally and in the U.S.," said FedEx CEO Raj Subramaniam in a statement.
The impact: If shipping volumes are falling, people are buying fewer boxes to ship stuff in.
Investors, therefore, expect box and cardboard companies to sell fewer boxes and less cardboard and make less money.
The bottom line: Share prices of box and cardboard companies like Packaging Corp. of America, WestRock and International Paper, tumbled hard on Friday.
This newsletter was edited by Kate Marino and copy edited by Mickey Meece.