Axios Markets
March 31, 2021
Good morning! Was this email forwarded to you? Sign up here. (Today's Smart Brevity count: 1,236 words, 4.7 minutes.)
🎙 "If you would be a real seeker after truth, it is necessary that at least once in your life you doubt, as far as possible, all things." - See who said it and why it matters at the bottom.
1 big thing: Rebounding confidence suggests big March jobs number
Confidence is returning to U.S. consumers as the government ramps up big spending programs that are putting money directly in Americans' bank accounts and COVID-19 vaccinations increase.
Why it matters: The return of confidence itself is reassuring, but more economists also are expecting that a major increase in hiring this month is behind the improvement.
Driving the news: The Conference Board's consumer confidence index rose to its highest in a year, jumping nearly 20 points from its February level.
Both the present situation index and the expectations index bounced from around 90 in February to 110 in March.
The percentage of consumers who said jobs are "plentiful" increased to 26.3% from 21.6% last month, while those claiming jobs are "hard to get" fell to 18.5% from 22.4%.
Yes, but: Americans are much less enthusiastic about their own economic prospects — just 15.5% of consumers expect their incomes to rise in the next six months, up modestly from 14.8% in February.
And the number who expect their income to decrease in the next six months actually rose to 13.3%, up slightly from 12.9% last month.
What we're seeing: "The improvement in the Present Situation was also likely tied to rebounding labor market conditions," Thomas Simons, money market economist at Jefferies, said in a note.
What to watch: Simons and Jefferies' economists are expecting "a significantly stronger rebound" for jobs this month, predicting Friday's U.S. nonfarm payrolls report will show 765,000 jobs were added in March.
"This is corroborated by our real-time activity tracker which has shown the strongest activity since the onset of the pandemic in recent weeks in terms of travel and restaurant bookings," Simons noted.
Go big or go home: Joseph Brusuelas, chief economist at tax advisory firm RSM, is predicting the U.S. will see 1 million jobs added in March, "with a risk to the upside, as the economic recovery begins to take shape."
Of note: Wall Street economists on average are expecting a gain of 614,000 jobs, a significant increase from February's 379,000.
2. Catch up quick
Shares in Deliveroo dropped by as much as 30% in the U.K. food delivery company's debut on the London Stock Exchange, as critics balked at its dual-class stock and potential worker issues. (CNBC)
Britain's financial regulator said it will look into changing the listing rules for Special Purpose Acquisition Companies (SPACs), following a recommendation by UK finance minister Rishi Sunak, a vocal supporter of Deliveroo's IPO. (Reuters)
President Biden will not call for a wealth tax to help pay for his infrastructure package. (Politico)
Big banks could see $5 billion to $10 billion of losses related to the fallout from their relationships to Archegos Capital, analysts from JPMorgan said. (Bloomberg)
3. Mortgage applications keep falling, home prices keep rising
The total number of U.S. mortgage applications declined for the fourth straight week, and the ninth time in 11 weeks last week, data released this morning by the Mortgage Bankers Association showed.
Why it matters: The consistent downturn in applications shows just how much the housing market has weakened since January when mortgage rates hit all-time lows, and unlike in February when economists pointed their fingers at cold weather, this slump appears to be market-driven.
Between the lines: "Mortgage applications for refinances and home purchases both declined, but purchase activity was still convincingly higher than the pandemic-induced drop seen a year ago, as well as up 6 percent from the same week in March 2019," Joel Kan, MBA's associate vice president of economic and industry forecasting, says in a release.
Stay woke: Despite the decline in applications, prices continue to rise, as supply has stayed limited thanks to buyers looking to hold on to their quickly appreciating assets and a long-term decline in homebuilding.
Home prices saw the biggest annual gain in nearly 15 years in January, jumping by 11.2%, according to the Case-Shiller index.
The index was released Tuesday morning and showed just over 1 million homes for sale at the end of January, the fewest since 1982.
4. Biden calls for massive climate and transit package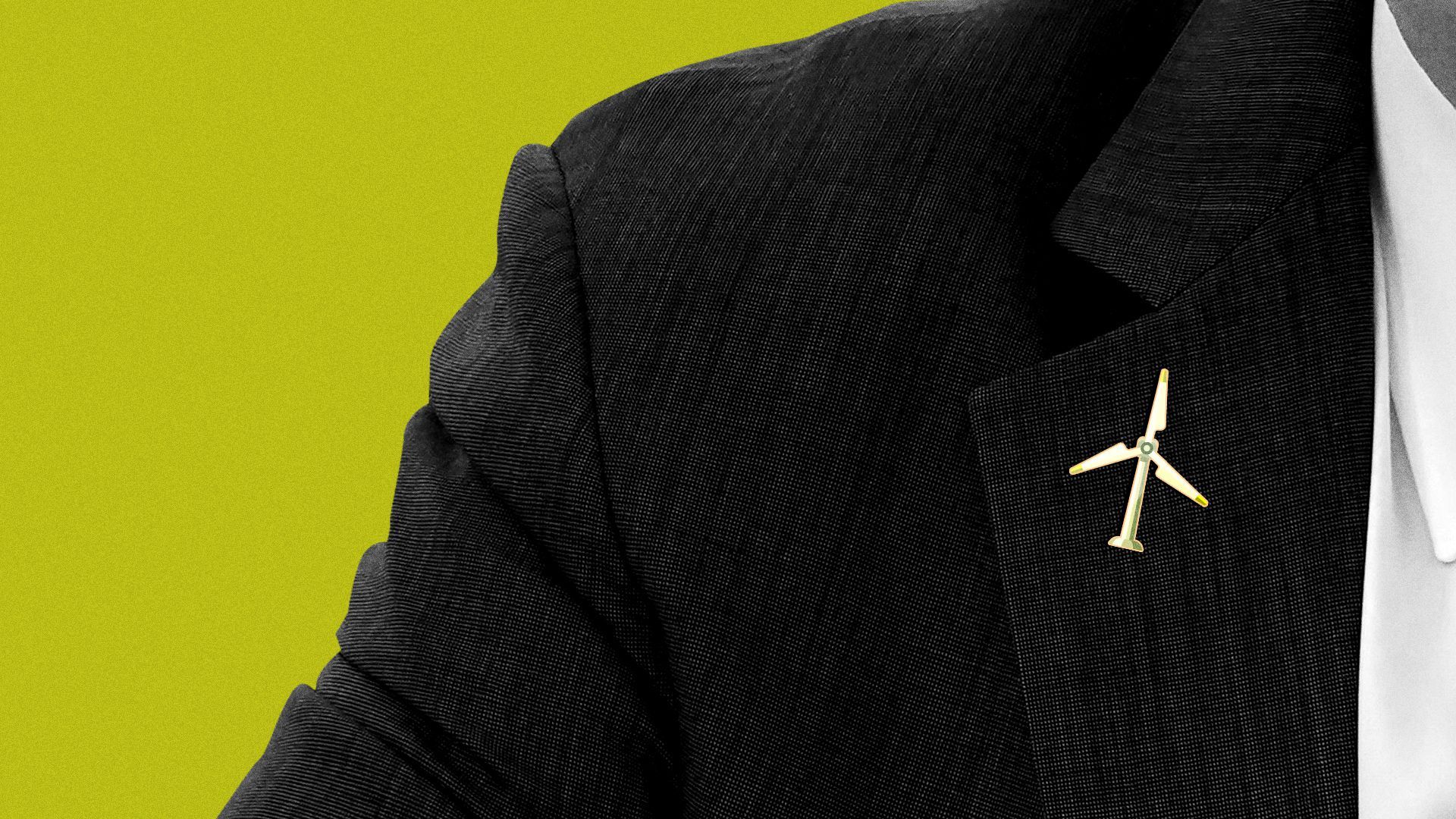 Axios' Ben Geman and Andrew Freedman write: President Biden is asking Congress to approve hundreds of billions of dollars to remake transit, overhaul power grids and expand clean energy in a sweeping $2 trillion plan the White House says will fight climate change while outcompeting China.
Why it matters: The plan, if enacted, would be the most far-reaching federal investment to date in programs that would help curb greenhouse gas emissions. But it faces serious challenges in the closely divided Congress.
It signals Biden's high priority on fighting global warming while addressing racial and economic inequality.
How it works: Highlights of the transit, energy and climate parts of the broader "American Jobs" proposal, one of two expected infrastructure packages, include:
$621 billion over eight years for transportation-related programs. The goal is to remake roads and bridges in ways the White House says would save fuel and curb emissions. This includes steering $85 billion to bolster mass transit and $174 billion to "win" the electric vehicle market.
Those provisions aim to build 500,000 electric vehicle charging stations by 2030, expand consumer tax incentives to purchase EVs, create a rebate program, and fund electrification of school bus and federal fleets.
$100 billion worth of investments over eight years for the electricity sector and other energy programs.
Those efforts include new tax credits to build high-voltage transmission lines; extended tax credits that can be quickly monetized for renewable power and carbon capture projects; clean energy block grants; and billions of dollars for plugging abandoned oil-and-gas wells and cleaning abandoned mines.
Elsewhere, it seeks to spend $180 billion to expand climate-related research and demonstration projects; launch a suite of efforts to expand manufacturing of climate-friendly tech; and invest in other research into advanced technologies.
It also seeks to invest another $213 billion to "produce, preserve, and retrofit more than two million affordable and sustainable places to live."
Quick take: The massive plan appears designed to breathe life into priorities Biden campaigned on while also, in some cases, appealing to GOP lawmakers.
5. Office reopening patterns across the country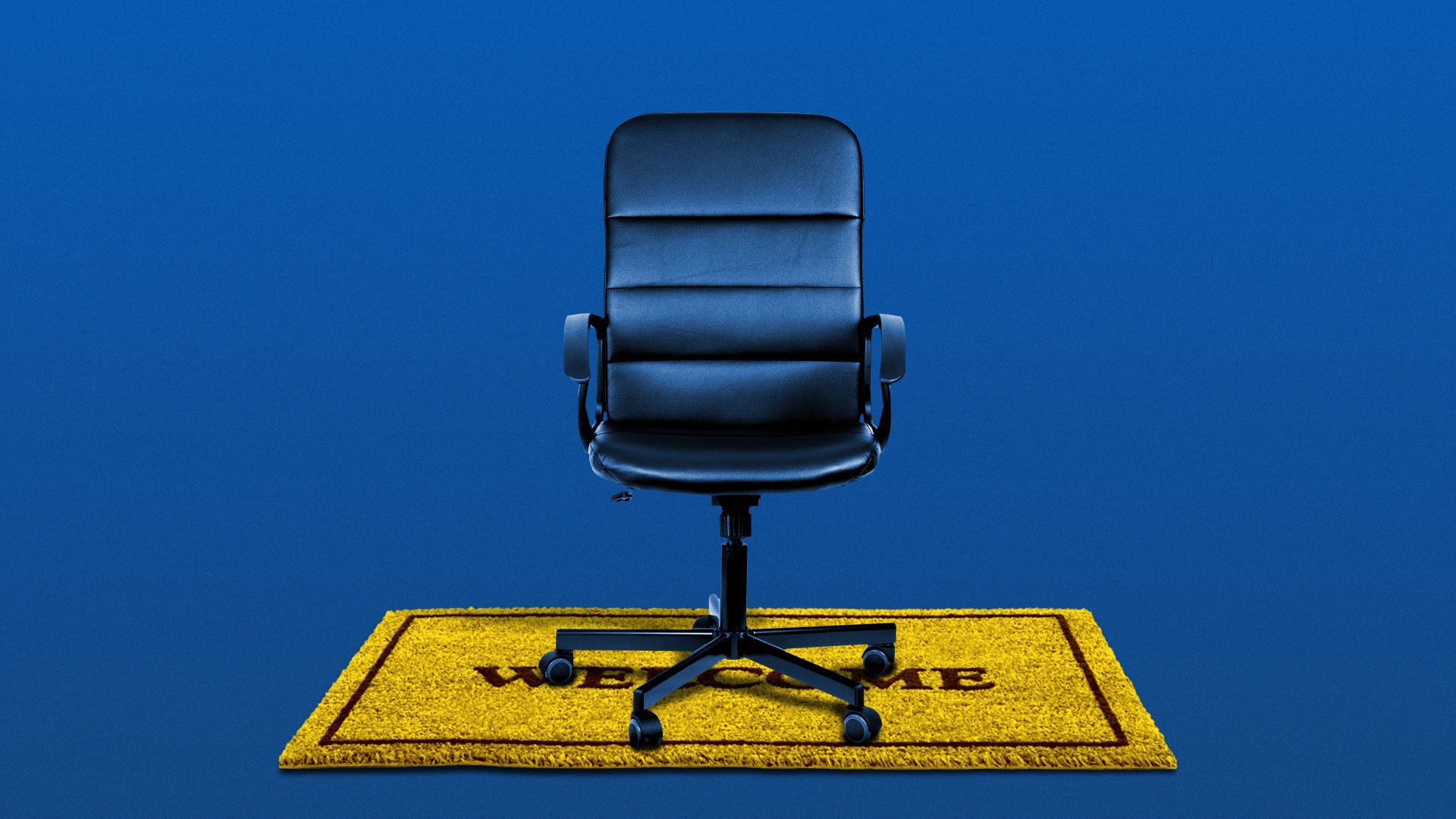 Axios' newest business reporter Hope King writes: Companies are readying workers to return to the office in phased and limited capacities. 
Why it matters: With 29% of the U.S. population having received at least one dose of a COVID-19 vaccine, businesses are inching toward reopening at different paces depending on geography and previously announced policies. 
On the West Coast: It's slow and gradual in areas deemed moderate risk or in the final stages of reopening.
Uber reopened its San Francisco offices this week with a 20% occupancy limit.
Facebook plans to start opening its Bay Area offices in May at 10% capacity. 
Microsoft is reopening its Redmond, Washington offices this week as it moves into its fourth stage of reopening.  
In New York: It's still a little unclear.
Employers are generally expecting 45% of the workforce to return to work by September, but that number is down from an expected 48% by July when surveyed last October, according to an early March survey from the Partnership for New York City. 
Additionally, the survey notes 14% of companies say they still don't know when the majority of workers will be back.
In Miami: It's about to get even more crowded.
Softbank is the latest tech giant looking to join the Miami expansion party, as the company is reportedly looking for as much as 100,000 square feet of space, according to the Wall Street Journal.
The Japanese tech conglomerate would join finance giants Goldman Sachs, Blackstone and Starwood, which are all considering or have made plans for new Miami outposts. 
The big picture: A vast majority (82%) of business leaders said last year they would allow employees to work remotely in some capacity after the pandemic. That sentiment will continue to shape how, when and if offices reopen.
Thanks for reading!
Quote: "If you would be a real seeker after truth, it is necessary that at least once in your life you doubt, as far as possible, all things."
Why it matters: On March 31, 1596, French philosopher René Descartes was born.
Considered by many to be the father of modern Western philosophy, Descartes is best known for another quote: "Cogito, ergo sum" or "I think, therefore I am."
This newsletter is written in Smart Brevity®. Learn how your team can communicate in the same smart, clear style with Axios HQ.