Axios Markets
October 27, 2021
👋 Good morning! It's really starting to feel like fall here in NYC... 🍂
📈 Stat of the day: Good news for homeowners (and not so good news for would-be first-time buyers) ... A key index showed home prices in August grew a record 19.8% year over year.
The previous record: July, at 19.7%.
⚡️ Let's get down to business. Today's newsletter is 985 words, 4 minutes.
1 big thing: Farewell to the art market's anonymity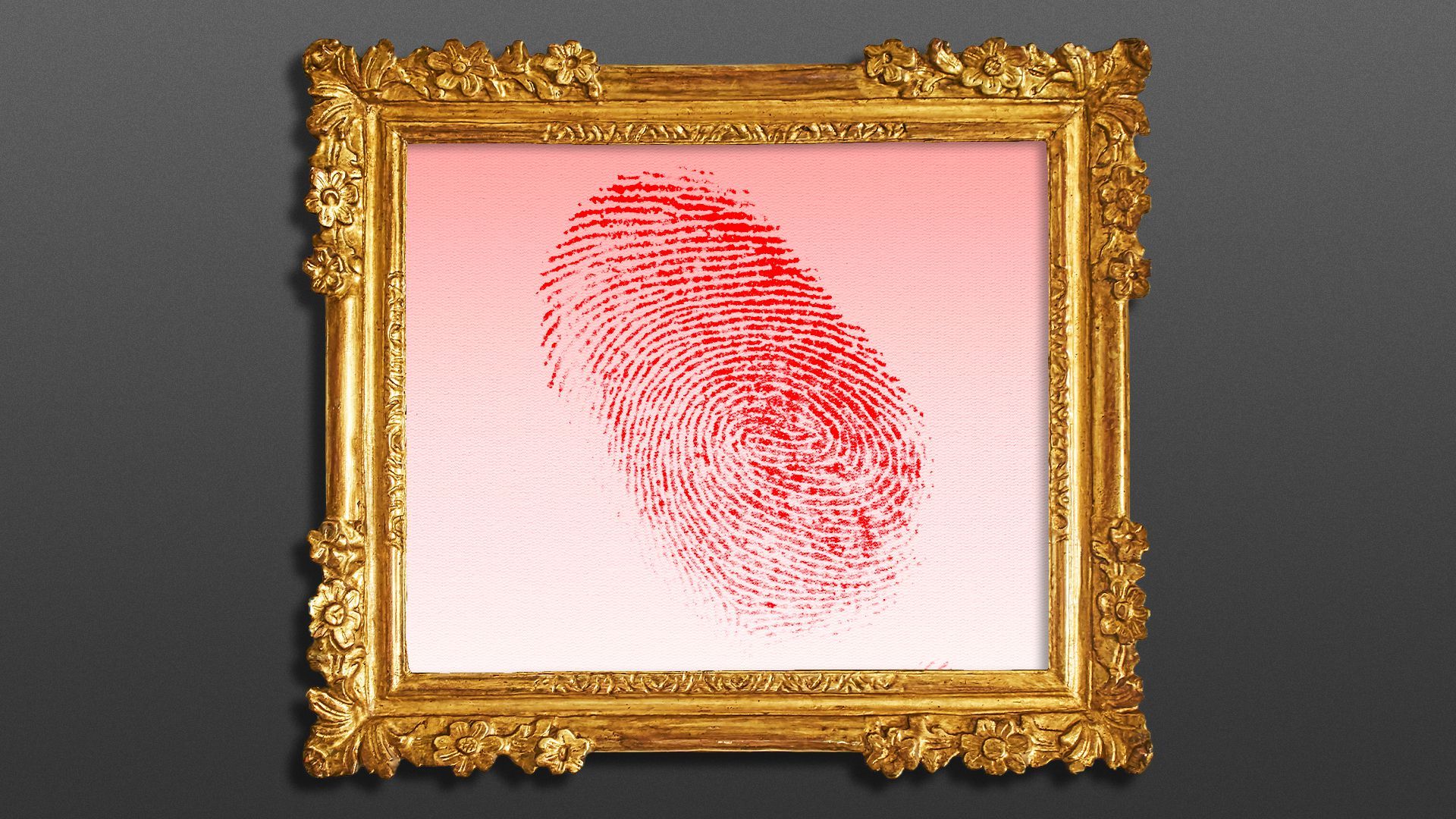 Arts and antiquities dealers in the U.S. will soon be stripped of much of the privacy and anonymity that has both defined the market — and enabled corruption.
Why it matters: Congress passed a bill that will go into effect in December, requiring these dealers to confirm the identities of buyers and sellers — not just that of intermediaries. The intent is to stifle the ability to use art purchases to launder ill-gotten money or evade taxes.
Regulatory changes — which have taken shape slowly since the Panama Papers were published in 2016 — are making it harder for criminals to hide money in markets like art, antiquities and real estate.
The new law catches the U.S. up with recent changes in Europe — and these regions together encompass nearly three-quarters of arts and antiquities sales.
Reality check: Money always finds its way to the path of least resistance, and those with cash to stash can still cherry-pick the jurisdictions where they make large transactions — if they have the means and connections.
One example: Last month's Pandora Papers included the story of English art dealer Douglas Latchford, who reportedly used a web of offshore companies and trusts to traffic art and artifacts from Cambodian cultural sites (more on that here).
What they're saying: "Arts and antiquities is an industry that's accustomed to, and in many ways prizes, its privacy. The transparency that the rules are probably going to require may be a bit of a shock to the system," Eric Volkman, who co-leads Latham & Watkins' export controls, economic sanctions & customs practice, tells Axios.
"I don't think there's any doubt that at least at the margins the new rules will have an impact on illicit activity," he adds.
The big picture: It's not just arts and antiquities. In recent years the Treasury Department's Financial Crimes Enforcement Network (FinCEN) has beefed up the rules in banking and real estate around identifying the "ultimate beneficial owners" — or the secretive owners behind the shell companies — that hold assets.
"The big change that we're starting to see now is the professional service providers being held to account for their activities," Rachel Woolley, global head of financial crime at Fenergo, a compliance technologies provider, tells Axios.
For example, Treasury is now focused on building a registry of beneficial owners that government and financial institutions can leverage to identify corruption, as Scott Rembrandt, deputy assistant secretary for strategic policy at Treasury, spoke about at a conference earlier this month.
2. Catch up quick
More details have emerged on Senate Democrats' proposal to tax billionaires on unrealized gains. (WSJ)
Robinhood Markets' Q3 cryptocurrency transaction revenue fell 78% from Q2, sending its shares tumbling below the IPO price in after-market trading. (Bloomberg)
The Federal Trade Commission has started looking into whether Facebook engaged in deceptive conduct or violated a 2019 settlement with the agency over privacy concerns. (WSJ)
3. Post-Panama surge in AML job posts
With more rules and regs around anti-money laundering (AML) procedures come more private-sector jobs to help companies comply.
By the numbers: The volume of U.S. job postings for AML officers has doubled since early 2016 — when the Panama Papers were released (discussed above), data provided to Axios by Indeed show.
With the exception of a spell at the beginning of the COVID-19 pandemic, AML-related posts have risen pretty steadily over the last five years.
Why it matters: It's a sign that companies have been preparing for heightened scrutiny of their AML practices, and staffing up accordingly.
4. DWAC sponsor's sweet deal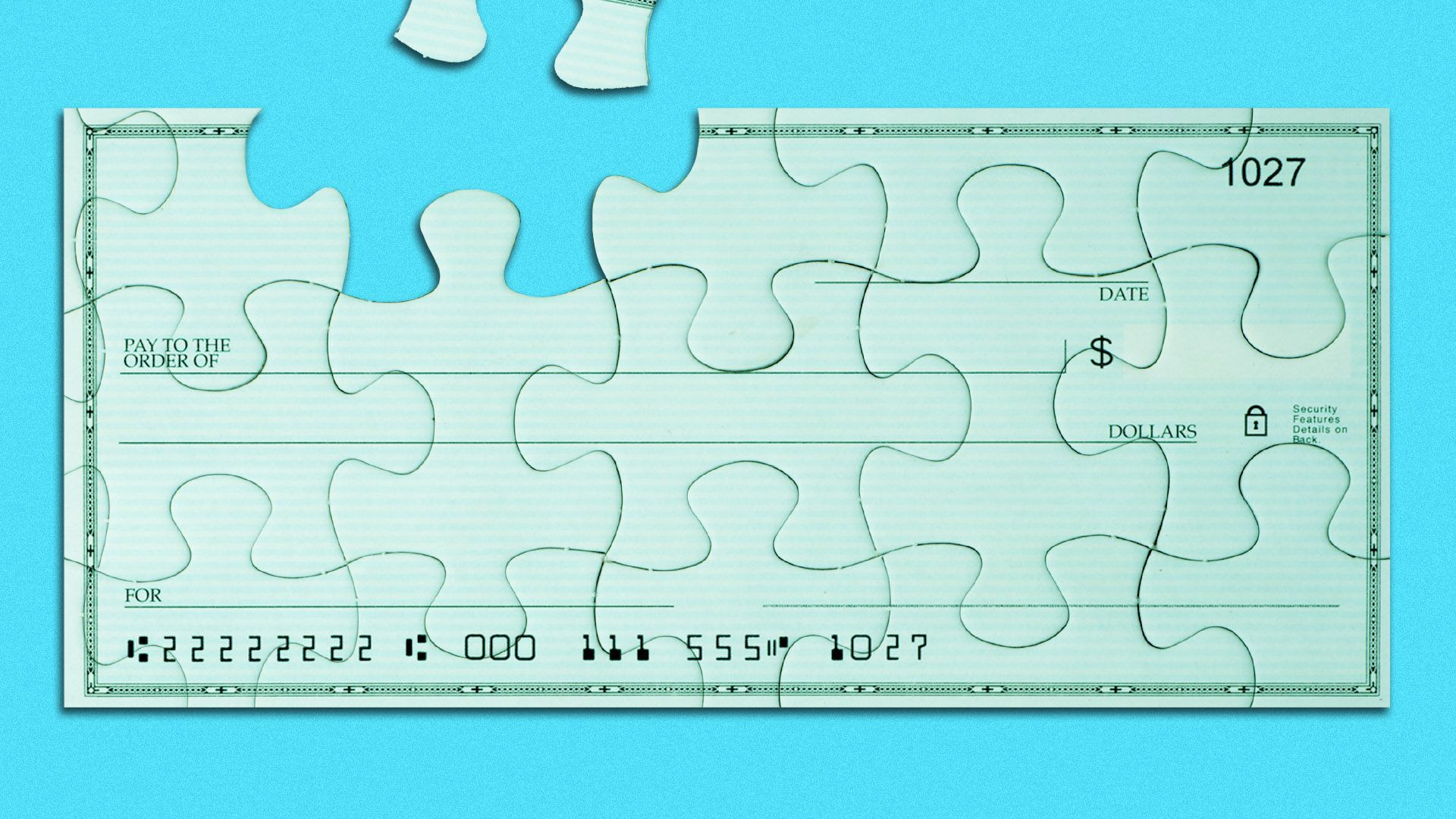 The blank check company that's planning to merge with a Donald Trump-led media business filed new documents about the proposed deal late Tuesday. Much like the previous releases from Digital World Acquisition Corp (DWAC), this one offered little information about what it's actually acquiring, Axios' Kia Kokalitcheva writes.
Driving the news: The latest documents outline some terms of the acquisition — but just who's running Trump Media and Technology Group (TMTG) and what exactly that company does remains a mystery, beyond very high-level details.
The intrigue: The filing reveals that DWAC's sponsor, led by Miami-based Patrick Orlando, will get a full allotment of sponsor shares upfront — contrary to the growing trend of the past year or so.
More common nowadays is a structure in which sponsors will earn their founder shares only if they reach performance milestones or vest over long periods of time — an attempt to better align their incentives with investors'. 
The DWAC sponsor will, however, be subject to the same lockup as TMTG holders. 
By the numbers: DWAC shareholders will be subject to a six-month lockup post-merger, or just 150 days if the price stays above $12.
The latter wouldn't be a surprising scenario given DWAC's share price remains around $59 per share — even after collapsing by more than half from the peak reached in the initial market excitement last week. 
Meanwhile, TMTG shareholders can also earn additional DWAC shares if the price holds at $15, $20 and $30 a share for any 20 days in a 30-day period. 
The bottom line: So far we have more details about the minutiae of the acquisition structure than what is being bought.
5. Home foreclosures are at record lows
Two months after the federal foreclosure moratorium ended, foreclosure activity in the U.S. is at a record low.
What's happening: CARES Act protections, like forbearance and loss mitigation processes, give borrowers more time and options to avoid losing their homes.
By the numbers: Foreclosures saw a noticeable uptick in August, to 7,100 homes from 4,200 in July — but that number retreated to 3,900 in September, or 0.3% of home loans, according to Black Knight, a mortgage technology and data provider.
What to watch: Foreclosures are expected to tick back up again late this year or in early 2022, Andy Walden, director of market research at Black Knight, tells Axios.
That forecast is based on the number of loans currently working their way through forbearance, he adds.
📫 Thanks for starting your day with Axios Markets. If this was forwarded to you, click here to sign up for Markets or any of Axios' other free newsletters.