Axios Markets
September 10, 2022
I've tried to keep queen-related content to a minimum in this newsletter.
In 1,335 words, a 5-minute read, I cover the energy infrastructure investment that wasn't, the retail investors not voting their shares, and the former Louvre director who's been arrested on charges of money laundering.
1 big thing: The energy tragedy was avoidable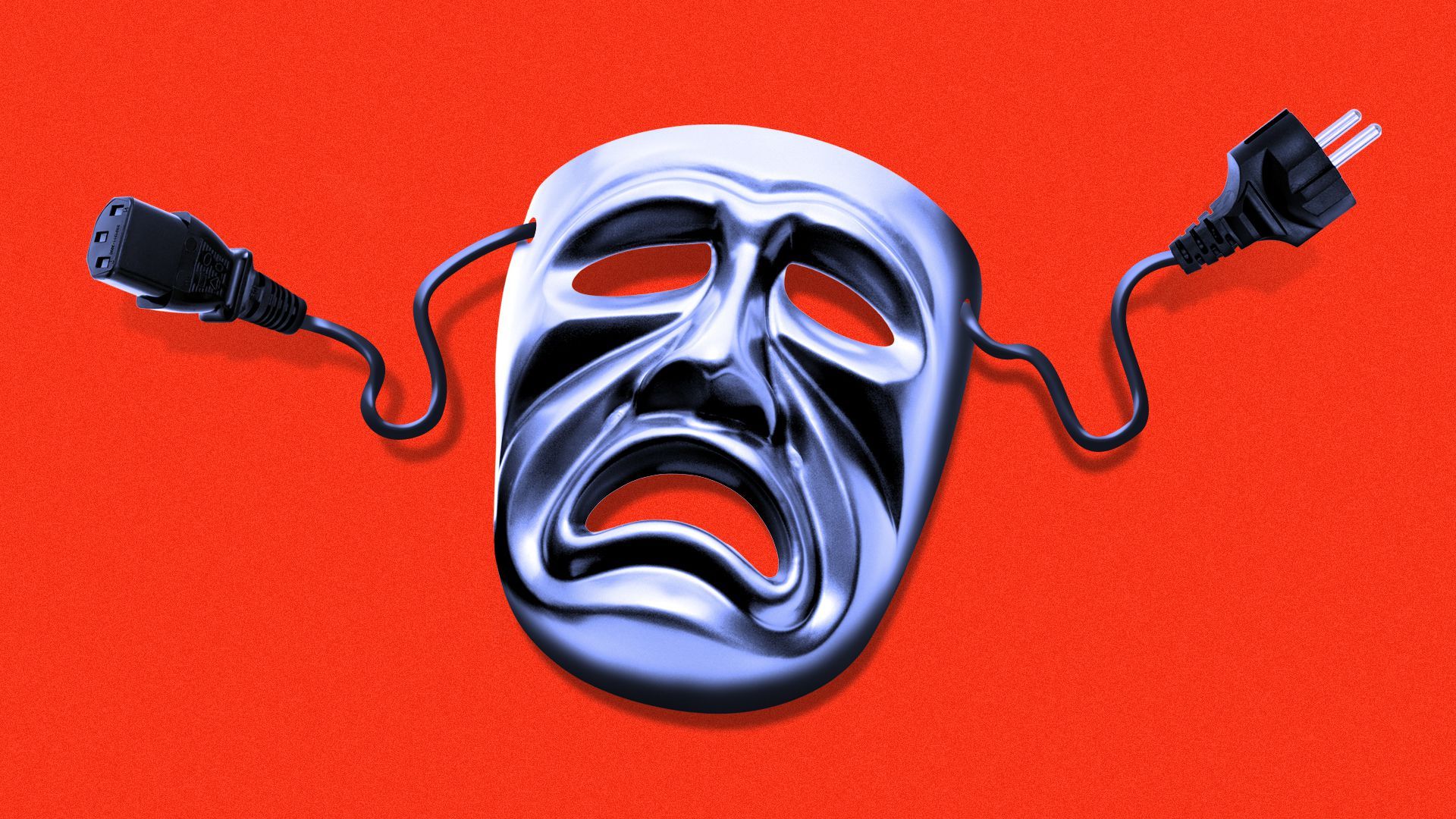 The world's energy infrastructure is failing, in entirely foreseeable — and foreseen — ways.
Why it matters: For more than a decade, policy wonks urged global governments to take advantage of low interest rates by spending trillions of dollars on making our economies resilient to inevitable climate change. Now, that window of opportunity has closed, and the necessary investments are going to be a lot more expensive.
State of play: Around the world, governments have consistently made astonishingly short-sighted decisions about their energy infrastructure.
The big picture: As the world warms, it needs to invest massively in both renewable energy — to reduce its reliance on fossil fuels — and also in the electricity grid itself, so that power from a disparate set of sources and regions can be moved to where it's needed.
By the numbers: A Princeton report put the costs just for upgrading the U.S. transmission grid alone at $2.4 trillion by 2050. (Right now, North America comprises five entirely separate grids: One in the east, one in the west, and three smaller ones in Texas, Alaska, and Quebec.)
The global cost of getting to a net-zero economy by 2050 is on the order of $5 trillion per year between now and 2030. Force for Good has a comprehensive overview of the estimates in the appendix of this report.
The catch: Grid upgrades, like power-generation capacity, always run into NIMBY opposition: No one likes high-voltage power lines in their backyard, or windmills marring their bucolic views. So politicians see no benefit from pushing them, especially when the benefits will be felt far in the future, when they're no longer running for re-election.
The bottom line: For most of the past decade, infrastructure investment capital was cheap. That's why President Obama wanted to start up a national infrastructure bank, which could have prevented some of the current crises.
The delay in mobilizing such investments means everything has gotten more expensive, both in terms of the sums that need to be spent and in terms of the associated financing costs.
2. The problem of indolent retail shareholders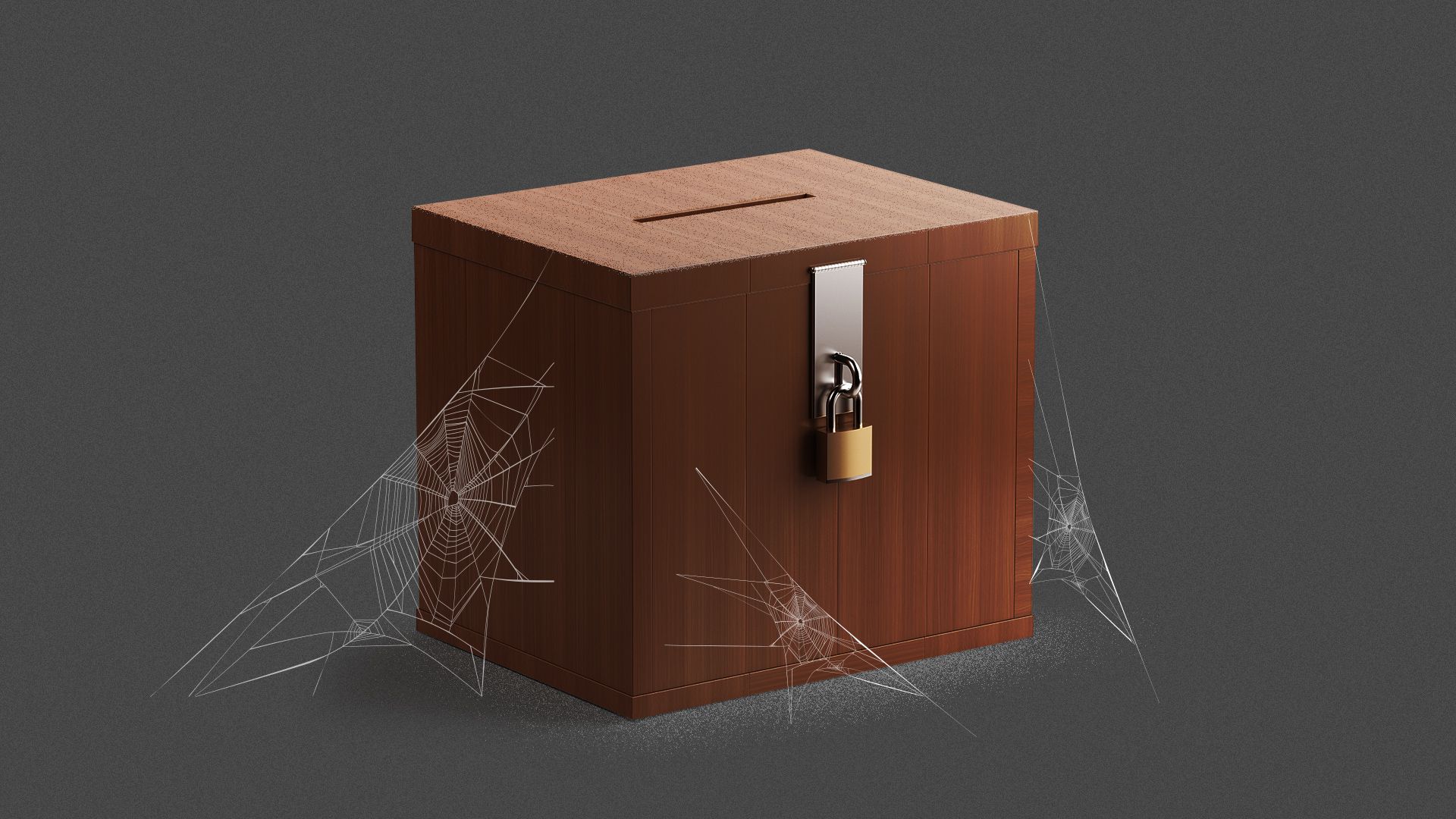 The first rule of meme stocks is that you short them at your peril — no matter how overvalued they might seem, the crowd can always bid them up. That said, shares in Digital World Acquisition Corp, or DWAC, sure seem like they're defying gravity right now, even after having fallen 87% from their peak last October.
Why it matters: DWAC shares are trading on the hope — some would say pure faith — that the SPAC will be able to acquire Truth Social, the Twitter competitor associated with Donald Trump. The problem is that the deal hasn't closed yet — and DWAC hasn't been able to muster sufficient votes from its retail shareholders to extend the deadline.
The big picture: Institutions have established procedures for voting their shares; individuals don't. As a result, according to ProxyPulse, while 83% of institutional investors vote their shares, just 30% of retail investors do — and that number has been slowly and steadily declining since the firm started measuring in 2017.
Say Technologies, which was bought by Robinhood for $140 million in 2021, was supposed to help reverse that trend. But Say refused to share with Axios what proportion of Robinhood's DWAC or AMC holders voted their stock when it really mattered, which suggests to me that the numbers weren't particularly impressive.
By the numbers: DWAC's sponsors have spent $2.8 million of their own money to extend the life of their company for another three months, and have pushed the deadline to vote back to October 10. But they still need 65% of shareholders to vote in favor, and right now, even after a massive marketing push, they're only at roughly 40%, per Reuters.
The catch: As shares continue to trade in high volume, it's increasingly difficult to find eligible voters, since in order to vote a shareholder needs to have owned the shares on August 12.
How it works: DWAC is now on borrowed time, and will liquidate at $10 per share when the clock finally runs out. That makes it hard to justify a share price that is still more than $20.
Even if DWAC does get shareholder approval to extend its own life, it seems increasingly unlikely to receive SEC approval to buy Trump Media & Technology Group. Without that approval, DWAC is worth no more than $10 per share.
The bottom line: AMC similarly couldn't get approval from its army of retail "apes" to get permission to issue new stock, so it had to construct an awkward new preferred security instead. With DWAC, the consequences of retail apathy are much more existential.
Bonus chart: DWAC's share price
DWAC shares hit an intraday high of $175 on the day the company announced it was buying Trump's social network. They've had a bumpy ride since then, but are still trading well above their $10 intrinsic value.
3. When looters get caught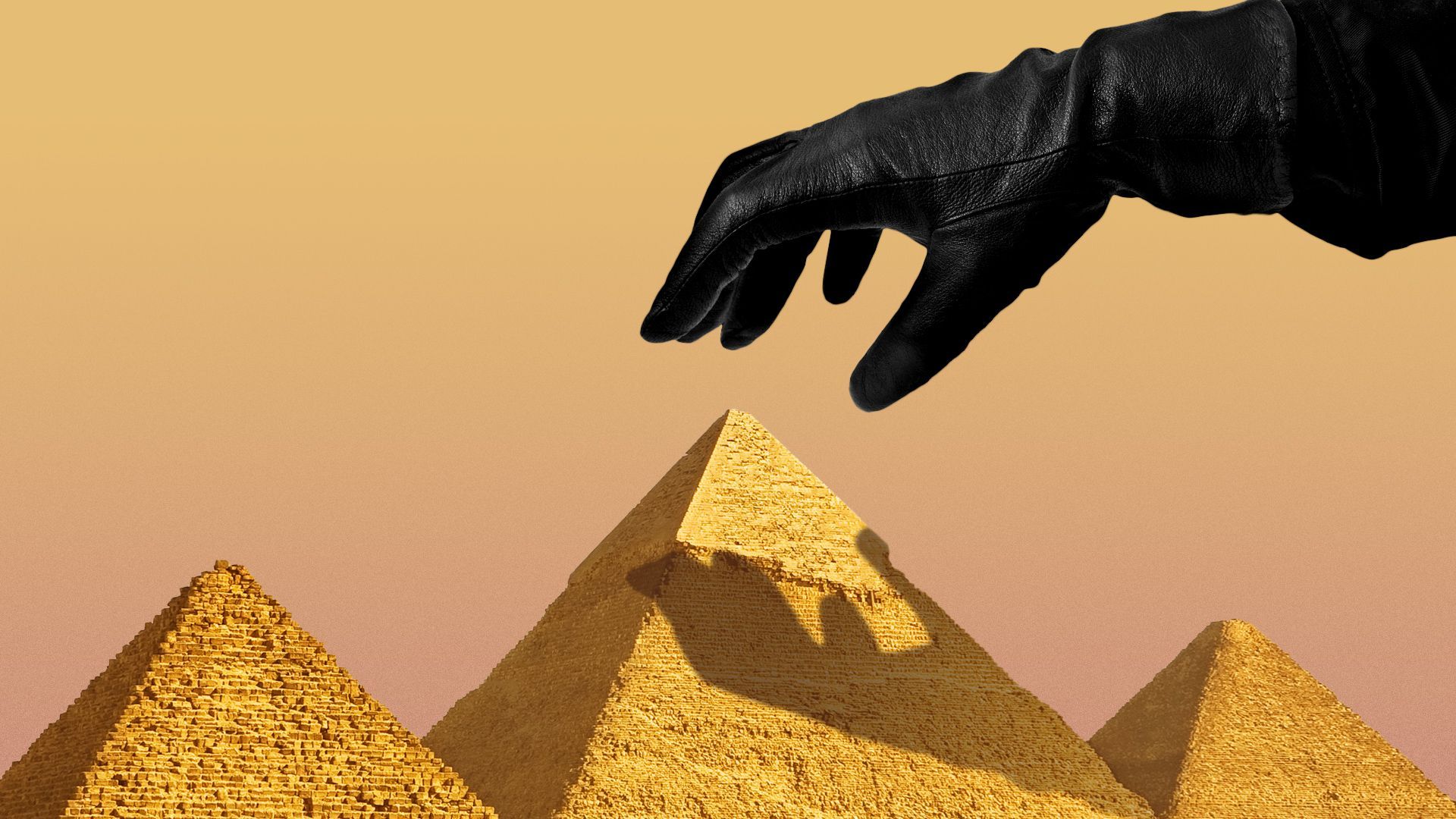 Nearly all important antiquities collections either deliberately or inadvertently include looted material. Finally, much of that material is starting to be repatriated — and a recent criminal indictment could give pause to art-world grandees who might have turned a blind eye to evidence of illegal trafficking.
Why it matters: Grandees don't get much grander than Jean-Luc Martinez, the former director of the Louvre, who was recently arrested and charged with money laundering and fraud. The case revolves around antiquities looted from Egypt during the Arab Spring that were subsequently sold to the Louvre Abu Dhabi.
Driving the news: The Metropolitan Museum, which returned a stolen gold coffin to Egypt in 2019, recently gave back 58 pieces to Italy that had found their way into the collection of hedge fund manager Michael Steinhardt, and thence to the Met. Steinhardt is now banned for life from acquiring any more antiquities.
The big picture: So long as rich individuals and institutions are willing to spend millions of dollars on foreign antiquities, looters will have a financial incentive to continue their destructive trade.
Anything that causes such people to stop buying antiquities — even licit ones — is therefore very welcome.
Given how hard it is to be sure of provenance, the safe course now for any collector should be to just stop collecting.
Ideally they will bequeath their collections back to the countries of origin, many of which are building museums to house them.
4. Building of the week: Balmoral Castle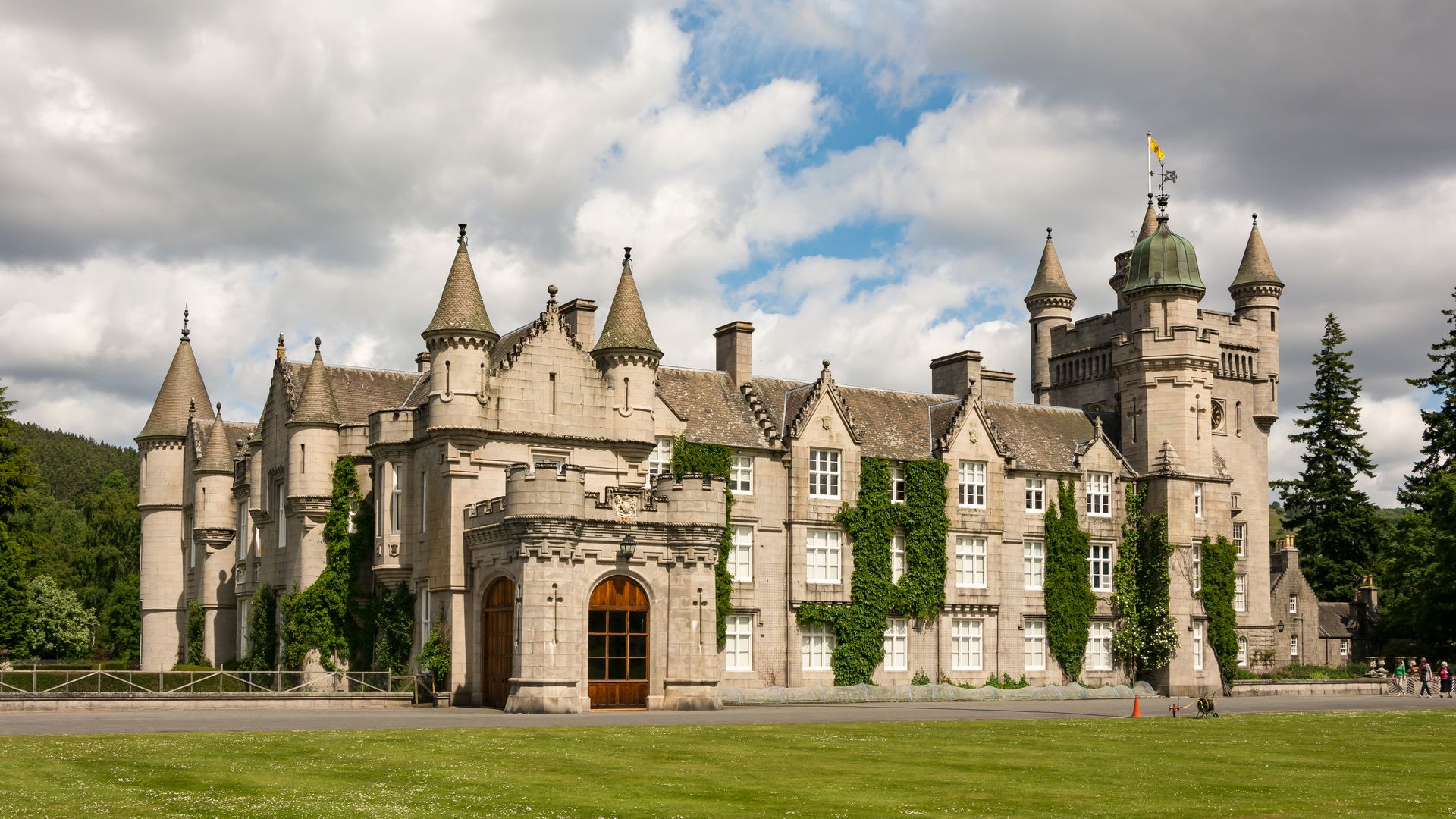 The original Balmoral Castle, purchased by Prince Albert (Queen Victoria's husband) in 1852, was a teardown; the current Gothic-revival castle is its replacement, designed by John Smith and his son William, and constructed of local granite in 1856.
It includes two courtyards, is dotted with pepper-pot turrets, and sits within roughly 50,000 acres of land. It also houses the room where Queen Elizabeth II died.
It sits at a latitude of 57° 2′ 27″ N, which is further north than even the ultra-remote oil town of Fort McMurray, in Alberta, Canada.
Many thanks to Kate Marino for editing this newsletter and to Elizabeth Black for copy-editing it.