Axios Markets
August 24, 2021
Today's newsletter is 1,243 words, 5 minutes.
💬 of the day: "Starting today, Airbnb will begin housing 20,000 Afghan refugees globally for free." - Brian Chesky, Airbnb CEO
1 big thing: A housing inventory rebound
The number of homes available for sale is rising, which is good news for prospective buyers who have been getting priced out of the market.
Why it matters: Home prices finally started to pull back in July as inventories rose.
By the numbers: Total housing inventory stood at 1.32 million units at the end of July, according to the National Association of Realtors. This was a 7.3% gain from June.
This was the sixth straight month of increases. Inventory is now 28% higher from its February low of 1.03 million.
Still, that's down 12% from its 1.50 million level a year ago.
What they're saying: "Limits to available inventory and high prices are some of the factors likely responsible for the recent cooling in housing activity relative to several months ago," JPMorgan economist Daniel Silver says.
The median home was priced at $359,900 in July, down from $362,800 in June.
"With more homes on the market, price appreciation has moderated ever so slightly, taking price gains down a notch from the mesosphere to the stratosphere," Wells Fargo senior economist Mark Vitner says.
Yes, but: As the chart above shows, inventories are still very low. Meanwhile, the pace of existing-home sales is up 1.5% from a year ago, and the median home price is still up 17.8% during the period.
Between the lines: Conditions are not even across the housing market.
"The current dearth of inventory is worse in the affordable segment of the housing market," ADP chief economist Nela Richardson tells Axios. "This is also where many first-time buyers, who tend to drive the housing market, are looking."
What to watch: Home sales volumes are likely to move sideways through the end of the year, Oxford Economics lead U.S. economist Nancy Vanden Houten says.
"Going forward, the market for existing homes will be supported by strong demand and mortgage rates that remain relatively low," she writes.
"However, inventory remains lean despite the increase in July, and that will keep a floor under home prices, which are unaffordable for many prospective buyers."
2. Catch up quick
3. Deliveries delayed
It's taking longer for businesses to get stuff delivered from their suppliers.
Why it matters: On one hand, supply chain delays are known to fan inflation as sellers can get buyers to pay higher prices for a smaller number of goods. On the other hand, these delays also reflect that the demand for goods remains robust, which is a bullish sign for the economy.
Driving the news: Average supplier delivery times have lengthened to record levels, according to an IHS Markit PMI report released Monday. This data goes back to 2007.
This report also showed that U.S. manufacturing growth slowed to a four-month low, and services growth decelerated to an eight-month low.
What they're saying: "This reflects surging demand for parts at a time when supply is being constrained as the Delta variant disrupts production in many countries, notably in Asia, and shipping remains fraught with logistical issues stemming from the pandemic," Chris Williamson, IHS Markit chief business economist, tells Axios.
The big picture: In addition to long delivery times, the report showed that new orders were outpacing manufacturing output at a pace not seen before the pandemic, "which is, of course, a recipe for higher prices," Williamson adds.
"Not surprisingly, therefore, prices charged by U.S. producers rose at a new record high rate in August, and look set to rise further given that material and labor shortages show no signs of moderating."
The bottom line: Supply chain issues are persisting as new COVID outbreaks are disrupting manufacturing around the world.
4. A $20,000 signing bonus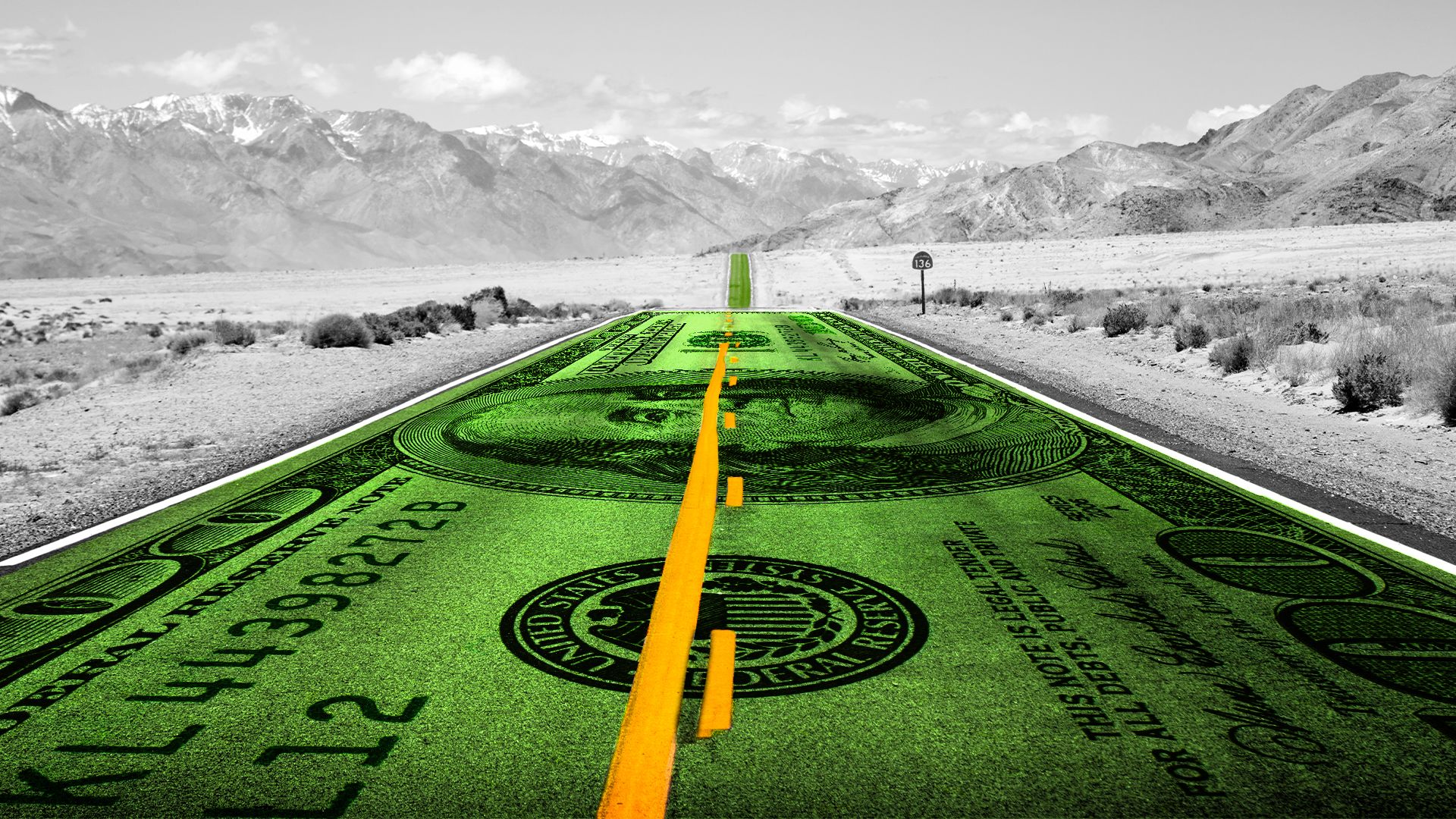 Employers are doling out some serious cash as they scramble to fill open jobs.
Driving the news: Maryland-based trucking company Cowan Systems announced a new five-figure signing bonus incentive for new drivers.
Why it matters: Businesses across most industries are missing out on revenue opportunities due to labor shortages. This is also occurring in the logistics industry, which includes trucking, where lack of labor is exacerbating supply chain issues.
State of play: All new Cowan Systems drivers are automatically eligible to earn at least $15,000 through the incentive plan, the company said. Drivers with some experience and credentials can earn $17,500 or even $20,000.
In the announcement, COO Steve Wells explained that more than half the bonus would be paid within six months with all of it getting paid out in less than 18 months.
The big picture: "The trucking industry has a shortage of more than 60,000 drivers, worse than it was pre-pandemic," American Trucking Associations chief economist Bob Costello tells Axios. "As is the case whenever there is a shortage, carriers are offering many incentives, including sign-on bonuses, increased pay, improved equipment and more flexible schedules in order to attract talent."
What they're saying: "While $20,000 is a huge signing bonus for any sector, I'm not surprised that it's happening in trucking," Indeed economist AnnElizabeth Konkel tells Axios.
And Cowan's not alone. As of Aug. 13, 15.8% of driving-related job postings on Indeed were advertising a signing or cash bonus, Konkel says.
Yes, but: Signing bonuses are flashy, and represent one-off costs that tend to be less risky and less costly for employers than raising salaries or hourly pay.
The bottom line: Whether it's a big signing bonus, a higher wage or some other incentive, companies with open positions will have to keep getting more generous if they're looking to stay competitive.
5. Farm to (tray) table ✈️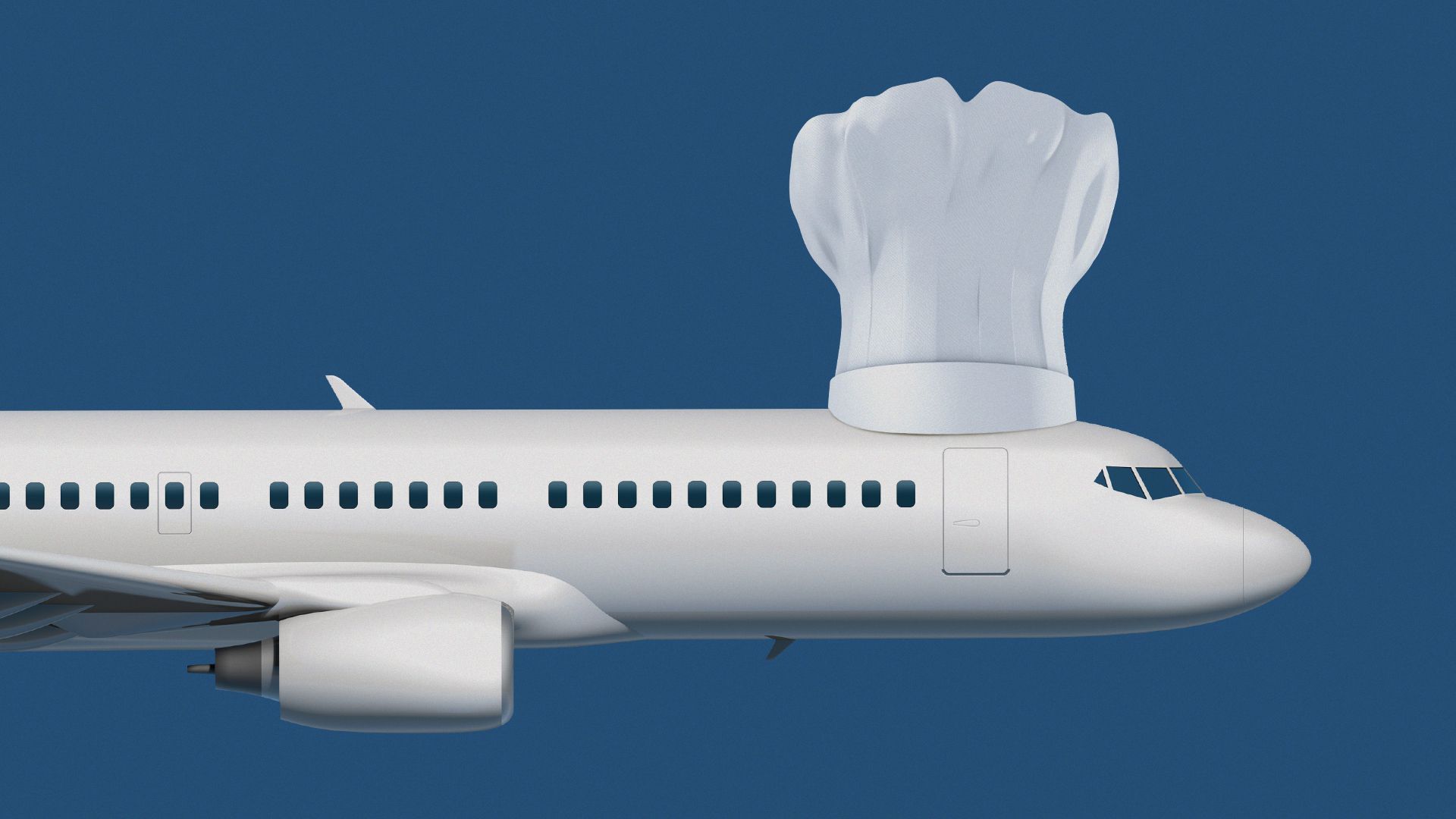 Airlines are trying to win back coveted premium customers by taking in-flight meals to the next level with fresh, local fare, Axios What's Next co-author Joann Muller writes.
Carriers are adding gourmet-sounding seasonal foods and craft beers to entice their customers to be happier — and to pay more.
Our thought bubble: Airlines have to do something to sell these premium seats, which are a favorite of business travelers with corporate expense accounts. Unfortunately for the airlines, employers have grounded these folks in an effort to control costs and reduce carbon footprints — not to mention the spiking COVID cases.
Your menu options, if you happen to find yourself in the first-class cabin of a Delta flight from Seattle to Boston this fall:
Skagit River Farms Polish kielbasa with Beecher's cauliflower mash, or pan-roasted chicken with fingerling potatoes, Skagit River Farms bacon, and Walla Walla caramelized onions in a kimchi butter sauce.
Flashback: It started with gourmet vendors in airports.
"What we've seen is that people are more willing to pay a higher price for local food ... like crab cakes in Baltimore, or a moon pie in Kentucky," said Michael Taylor, leader of J.D. Power's travel practice.
The catch: Sourcing local ingredients for airlines that hop all over the country — or the world — can be tricky.
Some airlines aim to reduce the logistical challenge by requiring customers to pre-order their selections.
What to watch: COVID isn't going anywhere — and, with cases rising, the Federal Aviation Administration is likely to extend its mask requirement, currently scheduled to expire Sept. 13.
In-flight meals might be tastier, but eating them will remain a challenge.