Axios Markets
July 09, 2022
I wrote yesterday about the most recent attempt to create real-time economic statistics, but today I'm focused on policy.
This week's newsletter covers productivism, profiteering, Britain, risky housing markets, and more — all in 1,321 words, a 5-minute read.
1 big thing: A brittle new policy consensus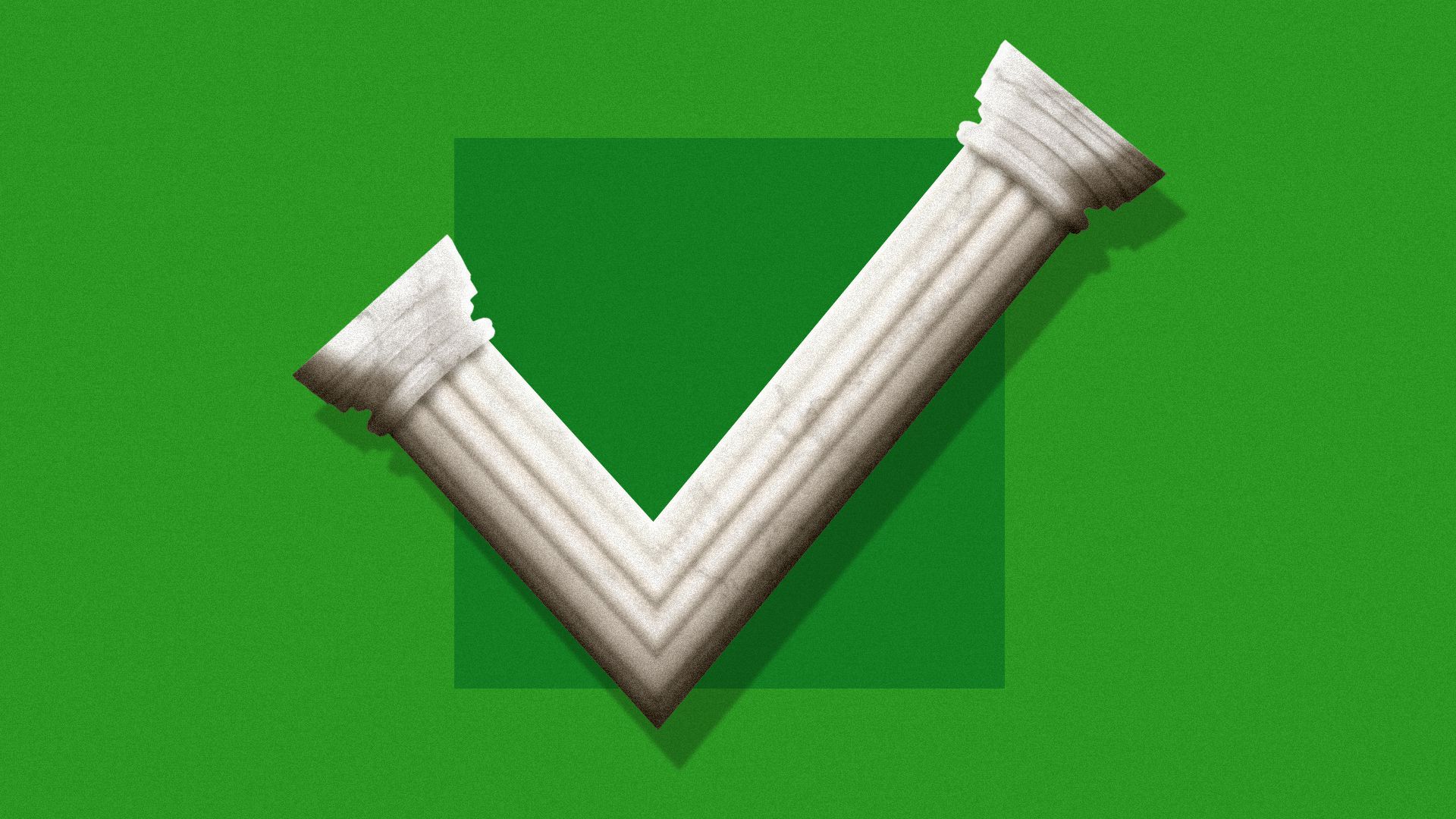 What comes after neoliberalism? The answer, according to Harvard economist Dani Rodrik, is "productivism" — a new consensus, seen across the political spectrum, that ditches globalism and laissez-faire capitalism for something more local and state-directed.
Why it matters: Productivism is a broad enough church to cover both Donald Trump and Joe Biden — and also Boris Johnson, across the pond. That might give pause to would-be productivists: Both Trump and Johnson failed to get re-elected, and that's a real possibility for Biden, too.
The big picture: As Gary Gerstle explains in his new book, The Rise and Fall of the Neoliberal Order, economic orthodoxy tends to cut across party lines.
The welfare state of Franklin Roosevelt's New Deal was embraced by conservatives such as Dwight Eisenhower and Richard Nixon, who even went so far as to support a universal basic income.
The neoliberalism of Reagan and Thatcher was similarly embraced by liberals including Bill Clinton and Barack Obama in the U.S., and Tony Blair and Gordon Brown in the U.K.
What's next: Productivism, says Rodrik, "puts less faith in markets, is suspicious of large corporations, emphasizes production and investment over finance, and revitalizing local communities over globalization."
Trump's tariffs on Chinese goods — pointedly kept in place by Biden, even though removing them would aid him in the fight against inflation — are productivist.
So are Biden's attacks on corporate profiteering.
The catch: While Keynesianism and neoliberalism both had strong academic underpinnings, productivism is more of a grab bag of populist intuitions. While one or two of those ideas might find support from the likes of Rodrik, there's no overarching or particularly coherent theory here.
The bottom line: "There are signs of a major reorientation toward an economic policy framework that is rooted in production, work, and localism instead of finance, consumerism, and globalism," writes Rodrik.
That could be bad news for Wall Street writ large, and good news for small and local businesses, especially if they have the ear of their local politicians.
2. Looking for profiteering
A core tenet of productivism involves attacking large corporations that are making a lot of money at the expense of consumers, especially when inflation is running hot. (The word "greedflation" often arises.)
Gas prices rose more quickly than oil prices after Russia invaded Ukraine, and continue to trade at a premium even now that oil prices are falling. (See the chart on page 12 of this deck.) Energy companies that refine crude oil into gasoline and sell it at a markup to drivers are therefore in the crosshairs.
Airfares are the main mechanism by which airlines attempt to reduce demand for seats that they're struggling to provide given a lack of staff both on planes and in airports. Lufthansa, for instance, has set a minimum fare of more than $1,000 for a return flight from Frankfurt to London (90 minutes each way) — a classic case of worse service resulting in higher prices.
Mortgage rates are seeing profit margins near all-time highs, as measured by the gap between them and the 10-year Treasury bond. Just as with gasoline, rates might be falling, but they're falling more slowly than the thing they're based off.
By the numbers: 10-year interest rates were actually slightly lower yesterday morning (before the new jobs data came out) than they were on May 19, but mortgage rates had risen by 0.45 points over the same time frame.
Go back a year earlier, to May 2021, and while Treasuries had climbed by 1.16 points since then, mortgage rates had gone up by 2.76 points — well over double the increase.
Treasury yields rose sharply on Friday. If recent history is any guide, that's going to cause mortgage rates to rise even more.
The bottom line: It's not clear that the extra spread on mortgages means extra profits for big banks; it could just reflect conditions in the market for mortgage-backed securities. But don't expect such subtleties to find their way into the political discourse.
3. The Brexit omnishambles continues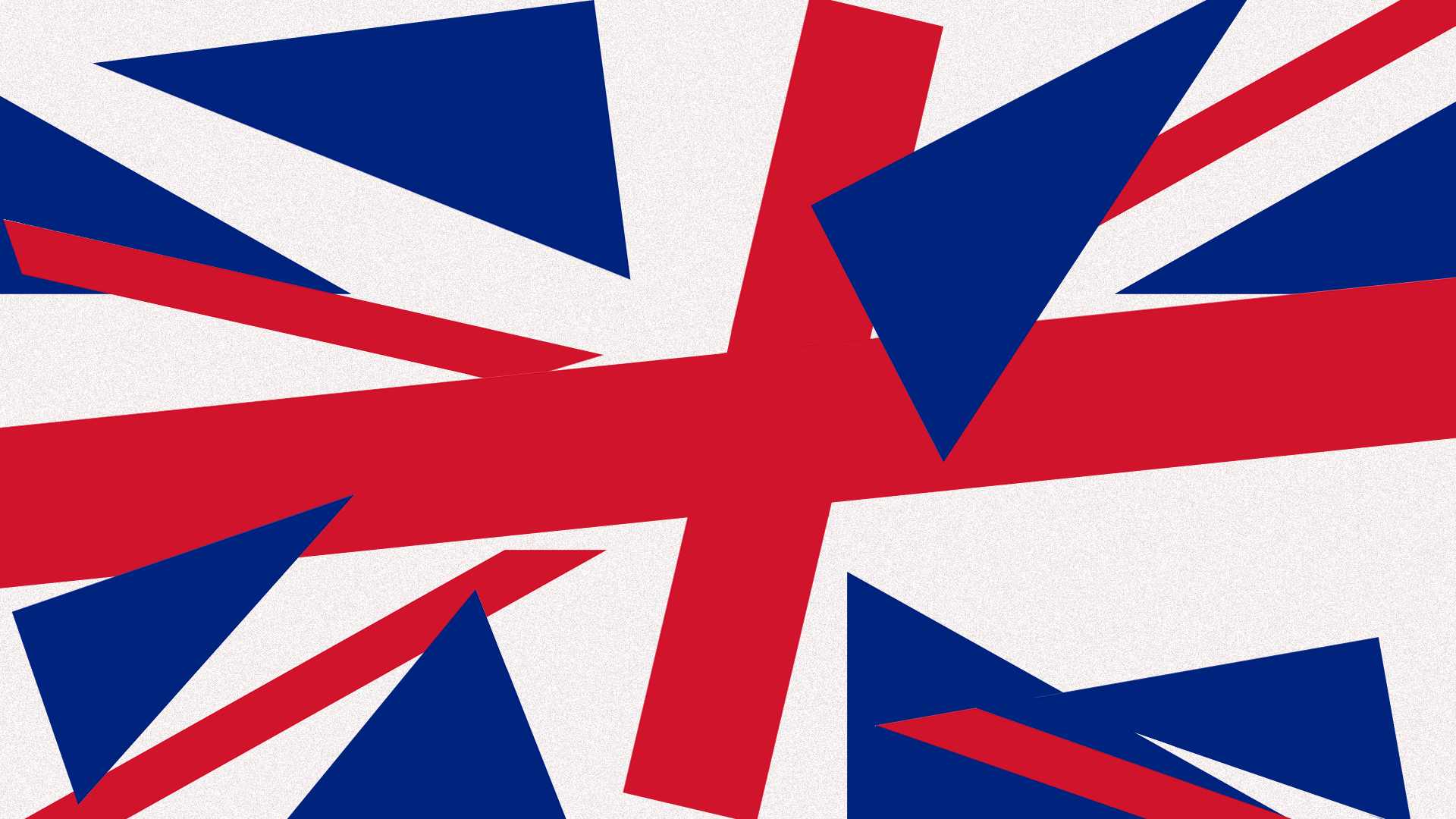 The proximate cause of Boris Johnson's chaotic extirpation this week was a series of sordid scandals that need not concern us here.
The bigger context, however, is what he leaves behind: A country that has become predictably incapable of operating coherently now that it has left the European Union.
The big picture: The U.K. is stuck outside Europe, and is struggling with a self-imposed internal trade barrier between Great Britain and Northern Ireland. The country has reached the limits of "Brexit means Brexit" bombast and bluster, and must at some point tack back towards reality.
What they're saying: "Our people know that if something is too good to be true then it's not true," wrote finance minister Rishi Sunak in his resignation letter — a clear repudiation of Johnson's productivist wishful thinking.
Go deeper: For a perfect 30-second encapsulation of the state of British politics, check out this tweet with your sound on. For a slightly more considered view, see Peter Thal Larsen's column for Breakingviews.
4. Divergent markets
Homes, like stocks, are in a period of divergence right now.
Why it matters: When you buy a stock, the chances of it broadly mirroring the market as a whole are now pretty low. In housing, too, different markets around the country are likely to diverge significantly.
How it works: Recent research from hedge fund DE Shaw shows that in 2021, the Nasdaq-100 index had an extremely strong positive correlation with bond yields, while the Russell-1000 value index had an equally strong negative correlation.
20 years earlier, all such correlations were extremely weak, and insofar as they existed, they were the other way around.
Driving the news: An analysis by Home.LLC for Axios looks at market conditions in 100 metropolitan areas around the country to see which markets are the riskiest — which is to say, the most likely to see modest price declines over the next 12 months.
The national housing supply shortage is real — except for in certain cities, including Boise, Austin, and Phoenix, that have fewer restrictions on new construction and are going to see a substantial number of new units hit the market.
Austin is also likely to see a significant drop-off in demand, just because homes have become so expensive there that they are no longer affordable to most locals looking to buy.
The bottom line: House price dynamics in markets like Cleveland and Detroit are still pretty constructive — but that's not true in the sun belt.
The riskiest markets over the next 12 months, per Home.LLC: Provo, Utah; Lakeland and Cape Coral, in Florida; and Austin, Texas.
The other side: "Most cities will see a deceleration in home prices — not a crash," Home.LLC founder Nik Shah tells Axios.
What we're reading: The Russian laundromat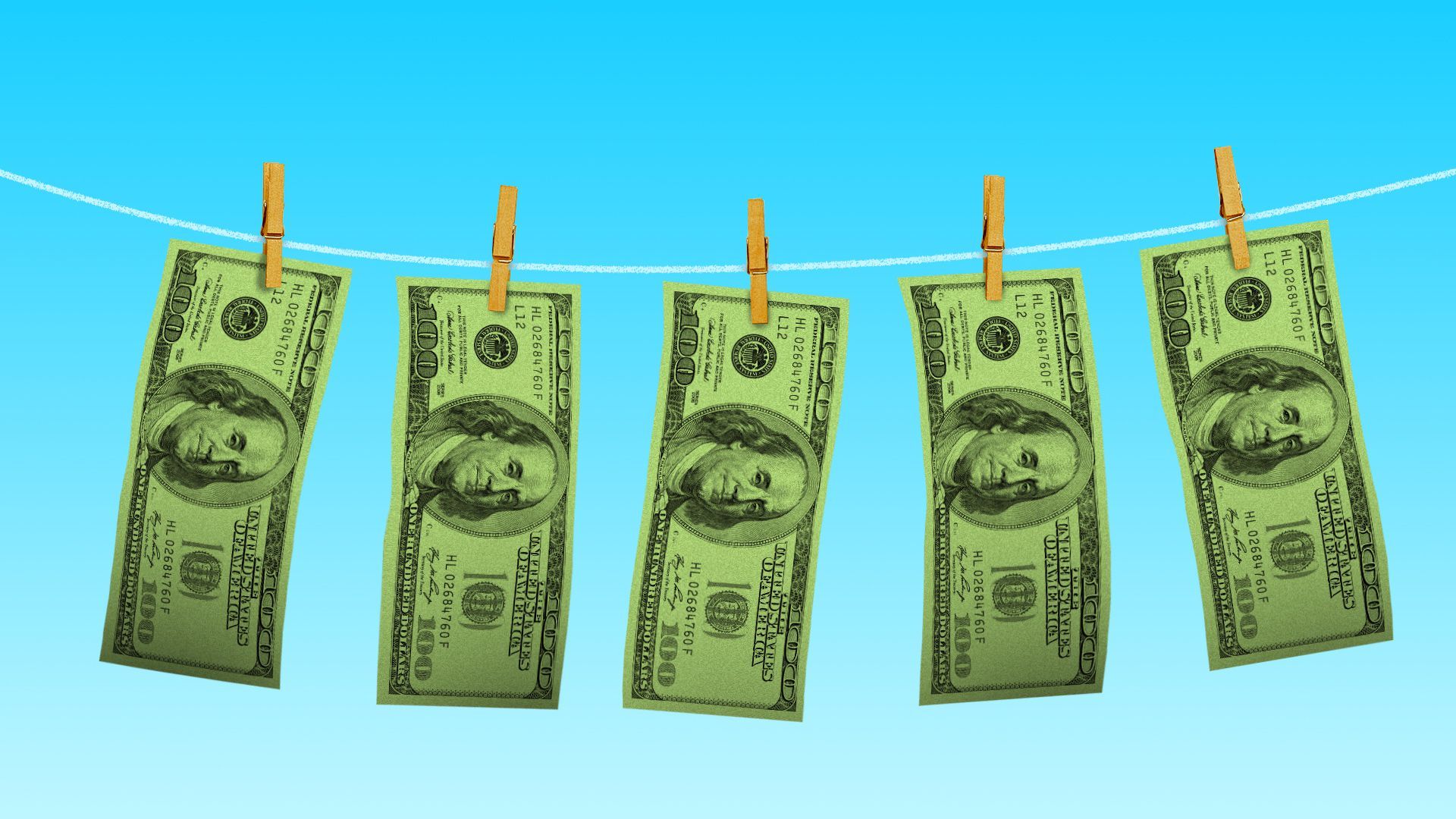 How Russians launder money: A Russian company buys a €14,000 injection-molding machine from a Latvian company for €11.5 million — and pays all applicable import taxes, which are, conveniently, €0.
At a stroke, millions of euros have been transferred out of Russia, and into an EU bank account, all as part of a seemingly legitimate trade transaction.
The injection-molding machine doesn't even need to physically enter Russia — and, often, it doesn't.
The big picture: A major new investigation from Transparency International has uncovered at least $820 million in s0-called trade-based money laundering, most of it passing through the Kaliningrad customs office.
Russian banks used as part of the scheme ended up insolvent and had to be bailed out by Russian taxpayers.
"Basically, every citizen of Russia paid out of their own pocket for the money stolen from the banks and siphoned off from the country," write Transparency International's journalists.
Building of the week: Niterói Contemporary Art Museum, Brazil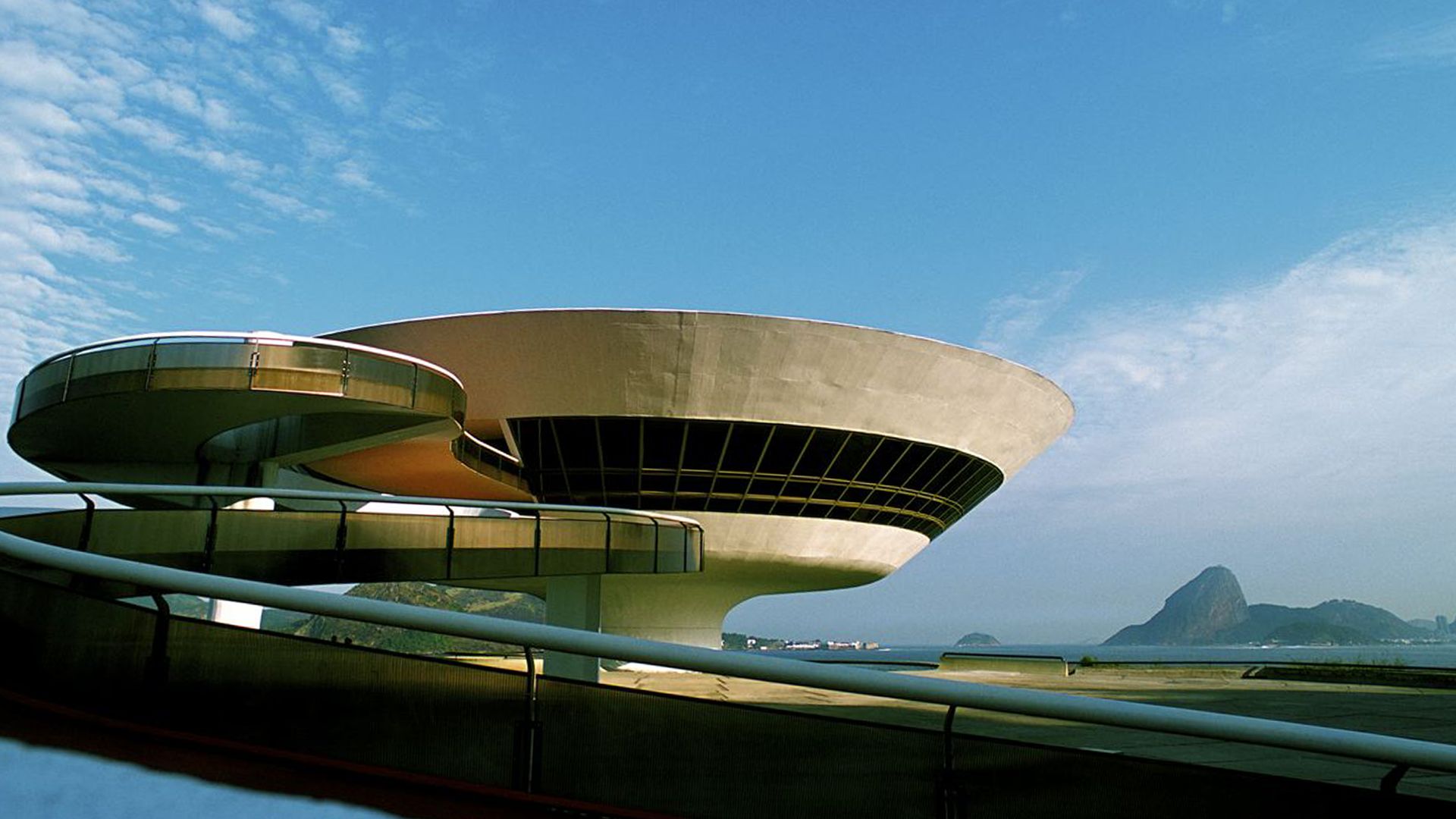 A serpentine 320-foot ramp delivers visitors to Oscar Niemeyer's iconic Niterói Contemporary Art Museum, built in 1996 just across the bay from Rio de Janeiro.
The museum, more famous for its architecture than for its contents, provides spectacular views of Brazil's most beautiful city; its single central support rises to a cupola some 160 feet in diameter.