Axios Markets
June 18, 2022
Welcome to Axios Markets Weekend, the newsletter formerly known as Axios Capital.
I'm Felix Salmon, and I've been given the job of bringing the Axios Markets franchise into, well, the weekend.
To all the Axios Capital subscribers: Thanks for sticking around and successfully navigating the change. And to Axios Markets subscribers: I hope you enjoy this expansion of the newsletter.
This week, I'm talking monetary policy, of course. And a bit of crypto. But first, ESG. All in 1,377 words (5 minutes).
1 big thing: The fight over ESG investing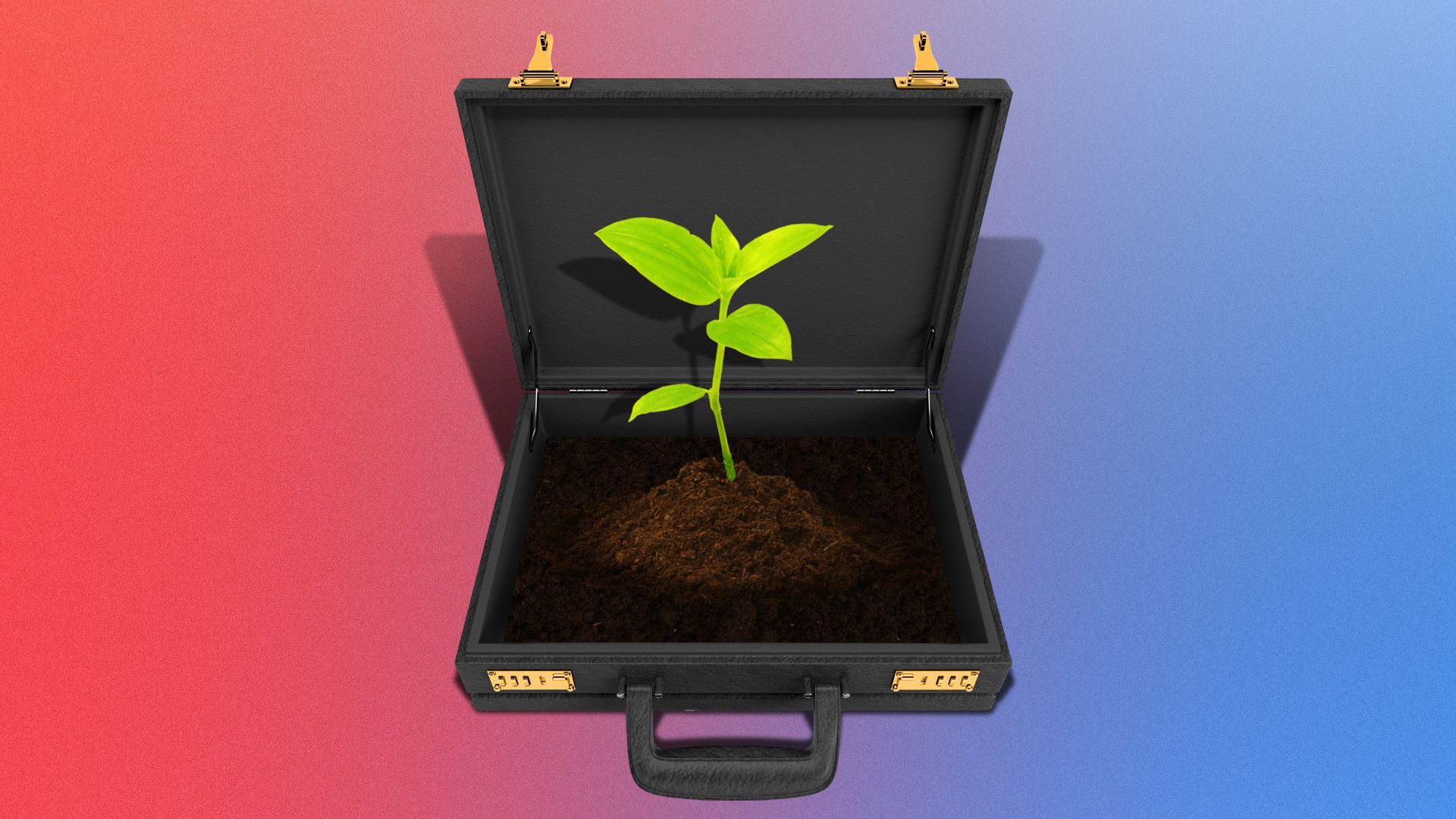 ESG investing — investing with an eye on environmental, social, and governance issues — is a critical part of any attempt to move the world to a net-zero economy. But it's going through a rocky patch at the moment.
Why it matters: If the world is going to meet its Paris goal of limiting global temperature increases to 1.5°C above pre-industrial levels — or even if it's going to meet weaker targets of 2.0°C or 2.5°C — then the participation of investors is going to be crucial.
Decarbonization is expensive. The transition to clean energy sources alone will cost trillions of dollars, and trillions more need to be spent on scaling climate solutions in all other industries.
The big picture: The rewards are existential. If the world's companies — including the collective financial services industry — can work together to prevent a fiery apocalypse, then everybody wins, in both quality-of-life terms and in dollar terms.
The future economic costs of global warming are so huge — as much as $23 trillion per year in 2050 — that ESG is the world's biggest positive-sum game. If everybody does their bit, then, in theory, all returns become much higher than they would be, compared to the alternative.
Fund managers, however, often have a zero-sum view of things: either they beat the market or they don't. Rather than compare profits in an ESG world to profits in a non-ESG world, critics like Bloomberg's Allison Schrager look to see whether ESG funds outperform non-ESG funds.
Between the lines: ESG funds, which are generally underweight oil companies, tend to outperform when oil prices fall, and vice versa. The broader sustainability agenda, meanwhile, is often well served by high energy prices: they make renewables more attractive in comparison, and they also encourage energy saving investments elsewhere.
Manish Sharma, the general manager for sustainable buildings at Honeywell, tells Axios he's seen a large increase in landlords swapping out gas-fired boilers for more environmentally-friendly heat pumps, as gas prices rise.
What's next: Expect to hear many more complaints about "greenwashing," especially from the SEC. Many companies seem to have been marketing their funds as ESG without applying strict and consistent ESG standards to ensure they really clear the bar.
The bad news is that there is no clear bar, as yet — no universally-accepted set of standards for what constitutes an ESG investment.
The good news is that a lot of funds not marketed as ESG are increasingly taking ESG considerations into account anyway. "We run an integrated system across all our funds," says Dillon Lancaster, a portfolio manager at TwentyFour Asset Management in London. Companies with low ESG scores are more likely to face regulatory scrutiny, and are also more likely to face difficulty refinancing bonds as they come due.
The bottom line: ESG is always salient; as BlackRock CEO Larry Fink likes to say, "climate risk is investment risk." If environmental risks mean it's going to be harder for a company to refinance tomorrow, that's going to make it much harder to borrow today.
2. Europe's lead
ESG is largely a European phenomenon at the moment. Of the roughly $40 trillion invested in ESG funds globally, most comes from large European pension funds and insurance companies. That's partly because in the U.S., ESG has started to face political opposition.
Why it matters: Former Vice President Mike Pence has railed against ESG as "political bias" and an attempt by the "woke left" to "conquer corporate America."
Many Republican senators agree and want to prevent large investors from voting the shares they manage according to ESG principles.
The bottom line: Europe is an entire generation ahead of the U.S. when it comes to ESG. Swiss bank UBS, for instance, defaults to ESG investments for all its wealth-management clients, and individual European investors are increasingly opting for ESG products.
In the U.S., Republican politicians are trying to stop that process before it even starts.
3. The inflation surprise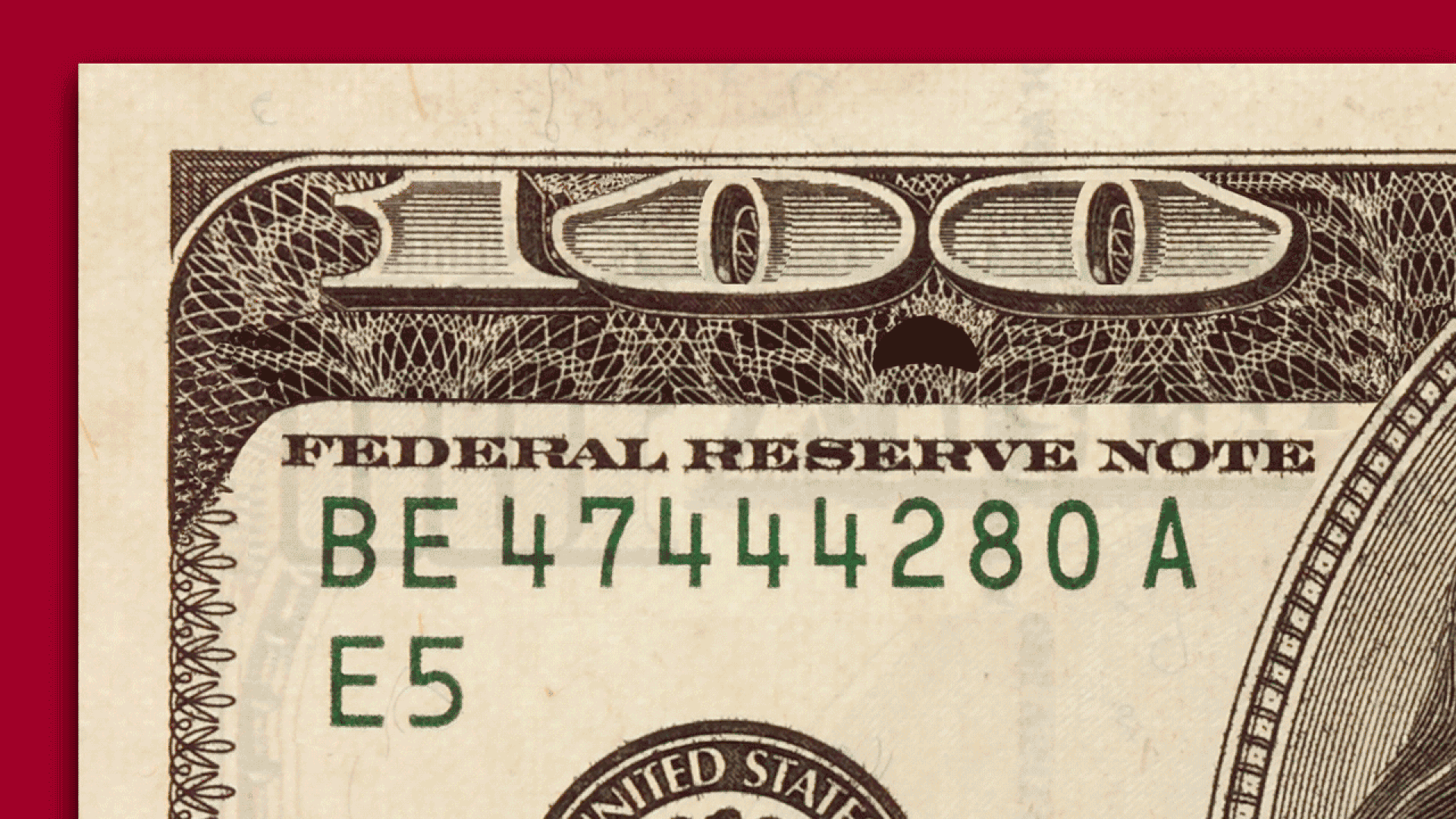 If you thought inflation had peaked earlier this year, you were wrong — but you were also in pretty good company.
Why it matters: I was pretty sure that inflation had peaked in March, at 8.5%. Then, just two months later, it hit a new high.
The big picture: I was far from alone in being too sanguine about inflation. Markets move sharply when they're surprised by something unexpected, and the massive increase in bond yields following last Friday's inflation report is a sign that the report was very far from being priced in.
By the numbers: Between the market close last Thursday, before the CPI print, and the market close on Wednesday, after this week's Fed meeting, the entire yield curve rose by about half a point.
The 2-year Treasury note jumped from 2.8% to 3.3%, the 10-year rose from 3.0% to 3.5%, and 30-year mortgage rates have risen from 5.5% to more than 6%.
Between the lines: The Fed was caught wrong-footed, too — hence the 75bp rate hike, after they had said that 50bp would be appropriate.
The bottom line: Before the May inflation number came in, the consensus was that inflation was high but falling. Now, the worry is that it's high and rising.
4. Old Powell, new Powell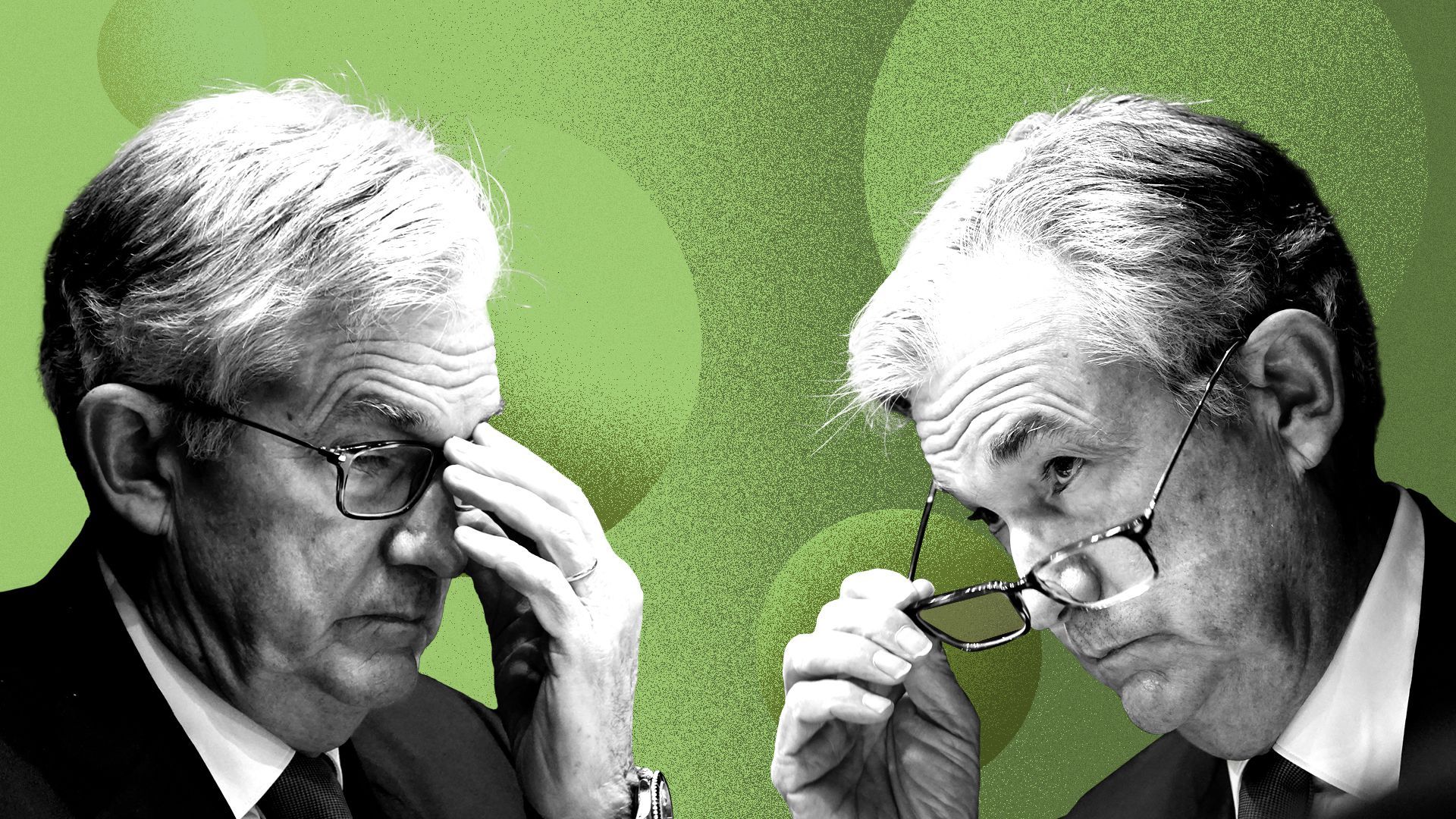 The historic shift lasted less than two years.
Flashback: In August 2020, the Fed announced a new monetary policy strategy — one that was more accommodating of inflation. That dovish Fed now feels like a distant memory; the current Fed has pivoted to a level of alarmed hawkishness that hasn't been seen in decades.
The old Fed tried to provide "forward guidance" months or even years ahead, to persuade markets that interest rates would stay near the zero bound for a very long time.
The new Fed scrambles after a bad inflation report to change its guidance about what it's going to do the day after tomorrow.
The old Fed was worried about being "constrained by its effective lower bound," as well as "downward risks to employment and inflation."
The new Fed is willing to disrupt both markets and the broader economy in its zeal to conquer resurgent inflation.
The old Fed worried that it could take years to reach the 2% inflation target.
The new Fed worries that it could take years to reach the 2% inflation target.
The bottom line: The facts changed, so Powell changed his mind.
5. The coin of the crypto realm
Bitcoin was envisaged as a new currency — but it never took off as a unit of account, which is a core role that all currencies must play. Even if you paid for something with bitcoin, the price was generally set in dollars, with the number of bitcoins you needed to pay being reverse-engineered from that dollar-denominated price.
Why it matters: Where bitcoin failed, ethereum might have succeeded — at least when it comes to NFTs.
On exchanges like OpenSea, NFT prices are generally denominated in ETH — to the point where the cryptocurrency looks very much like a unit of account.
By the numbers: In dollar terms, NFT prices have been on a wild ride, rising more than 12-fold between March 7 and November 25 last year, before then giving up nearly all of those gains.
The easiest way to make sense of that volatility is to break it into two parts — a smaller rise and fall in ETH terms, compounded by a broader rise and fall in the value of ETH itself.
In other words: Values of NFTs are denominated in ETH, which has managed what bitcoin never could, and has become a unit of account.
The bottom line: NFTs are a way to invest ETH, more than they are a way to invest dollars. Looked at that way, they're not doing quite as badly as the headline dollar numbers might suggest.
6. Building of the week: Jewish Center of the Hamptons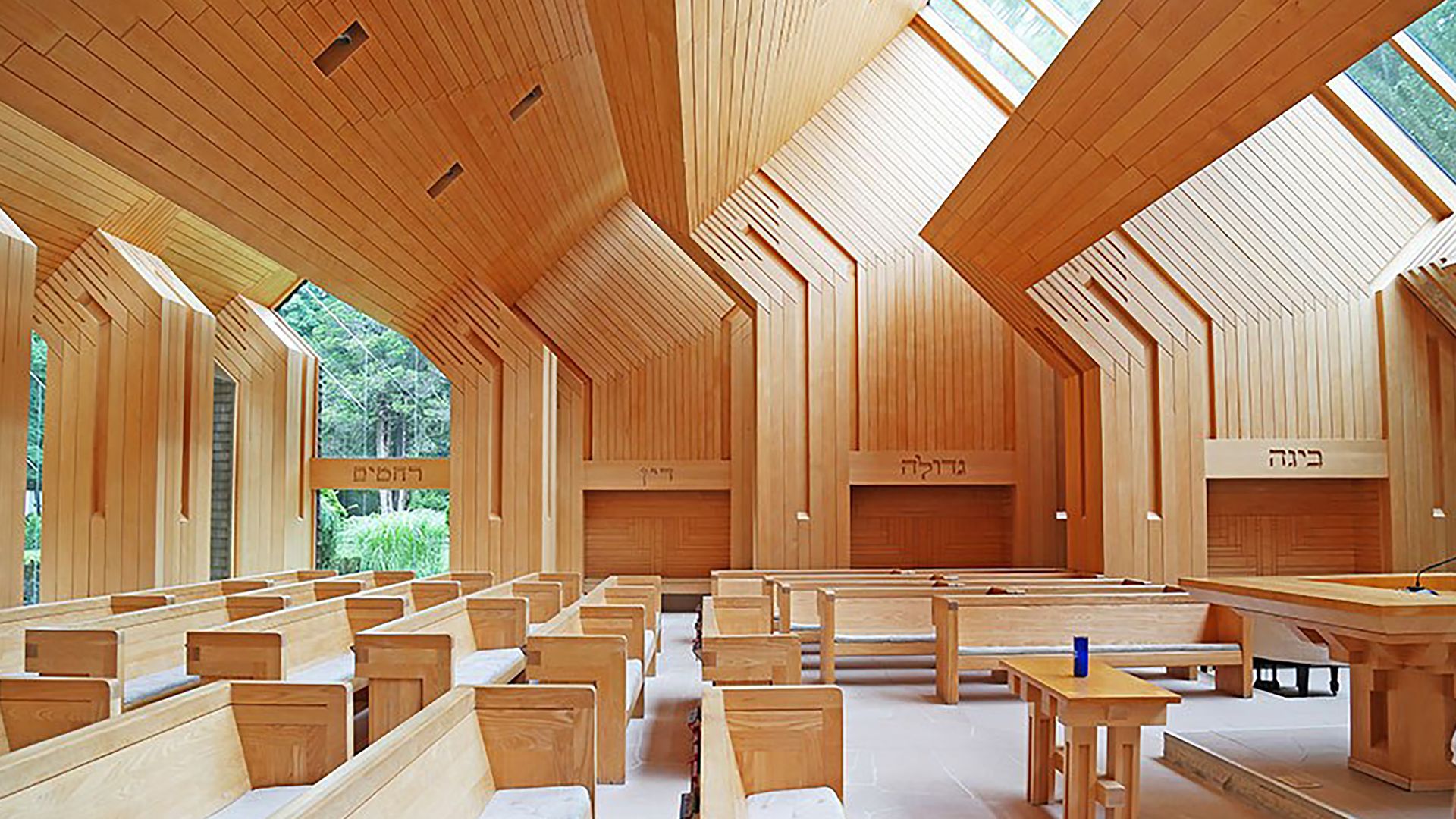 I like to end this newsletter, when I can, with a photo of an interesting building. Help me out! If you have access to high-resolution horizontal-format architectural photos that I have permission to use, send them to [email protected].
This week, I'm featuring Norman Jaffe's Gates of the Grove Sanctuary, at the Jewish Center of the Hamptons, from 1988.
Jaffe is a fascinating architect, and his later work is suffused with spirituality.
The synagogue has been described as being "at once a gentle tent and a powerful monument" by architecture critic Paul Goldberger.
🍳 1 thing I love is the small tub of pure MSG from Ajinomoto that lives next to my stovetop. A 500g bag costs just a few bucks at my local Chinese supermarket, lasts for months, and makes everything taste better. And no, it's not bad for you.