Axios Markets
September 15, 2022
🚨Hey folks. Matt here. Last-minute deal! Standby for the latest on the apparently averted rail strike, plus a plain language explainer on The Merge, as the crypto guys call it. Forward!
Today's newsletter is 1,031 words, 4 minutes.
1 big thing: Rail strike averted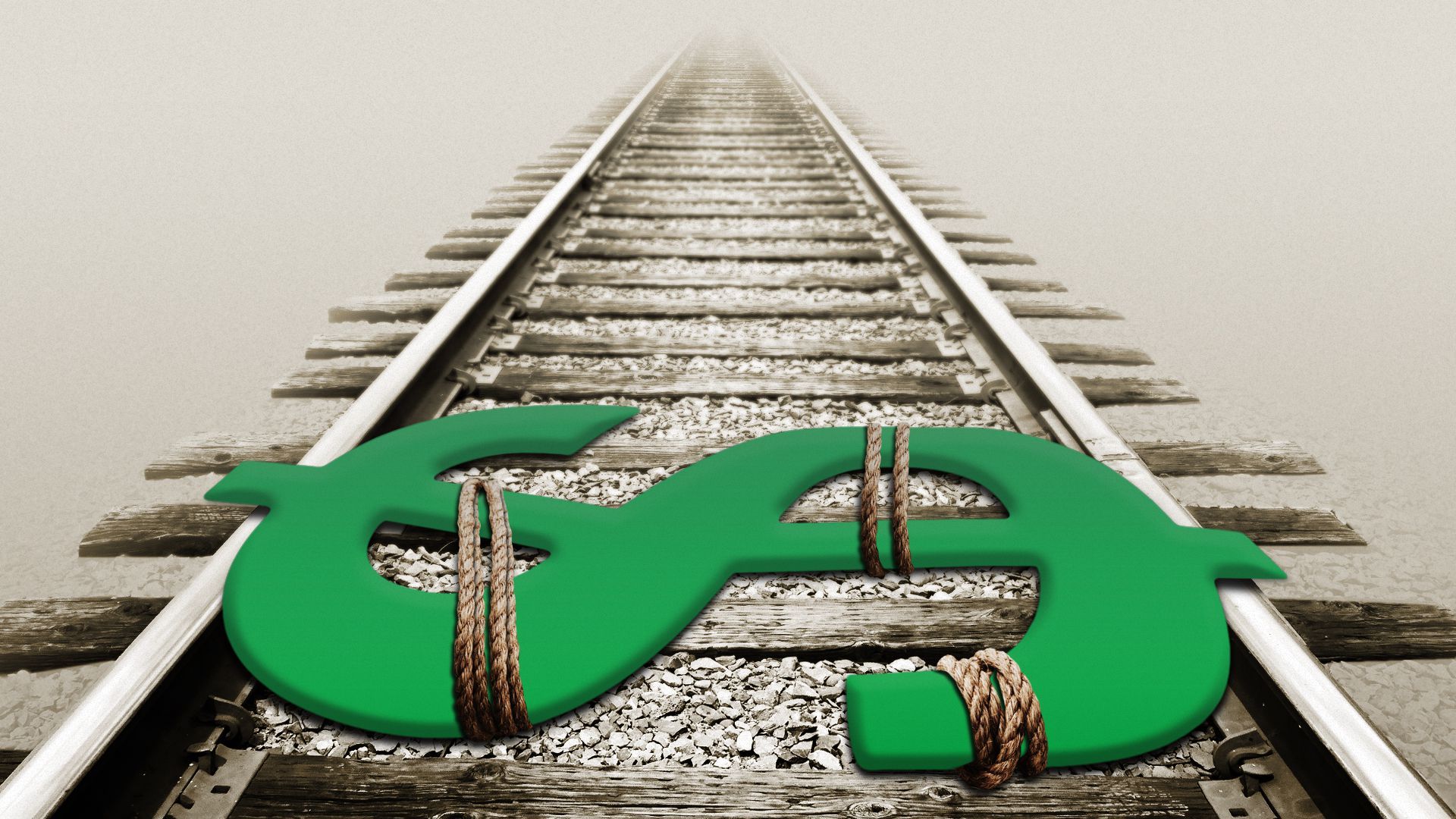 Early this morning, after 20 hours of talks, the White House announced that a looming rail strike was averted and a tentative deal struck between the freight rail operators and their unions. The run-up to the agreement had businesses — and the economy — on the brink, Emily writes.
Why it matters: The negotiations, which started in 2019 but reached a fever pitch this week, were the latest issue to pop up in the game of supply chain whack-a-mole we've played for two-plus years.
Virtually every part of the economy needs functioning railways. Plus, a strike would have driven up prices at a time when inflation is showing signs of remaining stubbornly high.
What's happening: "The tentative agreement now goes back to the unions for a vote," according to a source familiar with the talks. The parties also agreed to a post-ratification cooling-off period of several weeks, to ensure that if a vote doesn't succeed the rails keep running.
Catchup quick: Businesses were seeing some delays leading up to the agreement, John Drake, VP of transportation, infrastructure and supply chain policy at the Chamber of Commerce, said in a statement to Axios.
The beer, food, retail, wholesale, manufacturing and energy sectors all either put out statements warning of devastating consequences or urged Congress to step in.
Amtrak had shut down long-distance service everywhere outside of the popular Northeast corridor.
Between the lines: The negotiations, led yesterday by Labor Secretary Marty Walsh, were widely seen as a test and balancing act for the Biden administration, "caught between" its pro-labor stance and its need to keep the supply chain in check, and inflation from getting too hot.
What they're saying: "The tentative agreement reached tonight is an important win for our economy and the American people," President Biden said in an early morning statement. 
Terms of the deal were not yet announced, but the industry's trade group said in a statement that the tentative agreement followed the proposals outlined by the Biden-nominated board in August.
The board recommended a pay increase of 7% this year, as well as retroactive increases for the previous two years, and two more raises in 2023 and 2024 of 4% and 4.5%. Plus, an annual $1,000 "service recognition bonus."
One sticking point had been working conditions. In his statement, the president said, "These rail workers will get better pay, improved working conditions, and peace of mind around their health care costs: all hard-earned."
The bottom line: The labor dispute on the rails highlighted yet again how the pandemic surfaced unrest and dissatisfaction in the workforce, as well as the still-recovering fragility of the nation's supply chain.
Bonus chart: Rail and fuel
About 70% of ethanol is shipped by rail — and prices spiked on fears of a potential strike (now averted), according to S&P Global.
Ethanol, a fuel made from corn, makes up about 10% of gasoline volume, S&P said.
2. Catch up quick
3. Charted: Economic micro-climates
High prices are hitting hardest in some of the biggest Senate battlegrounds, Axios' Hans Nichols writes.
Why it matters: Democratic strategists have worried since the spring that pockets of high inflation, particularly in the West and the South, could complicate their efforts to hold the Senate — and the Consumer Price Index data out Tuesday helped validate those fears.
Between the lines: Americans — and voters — are living in a variety of economic micro-climates, with disparities driven by differences in energy, food and hosting costs.
4. Amazon's historic NFL debut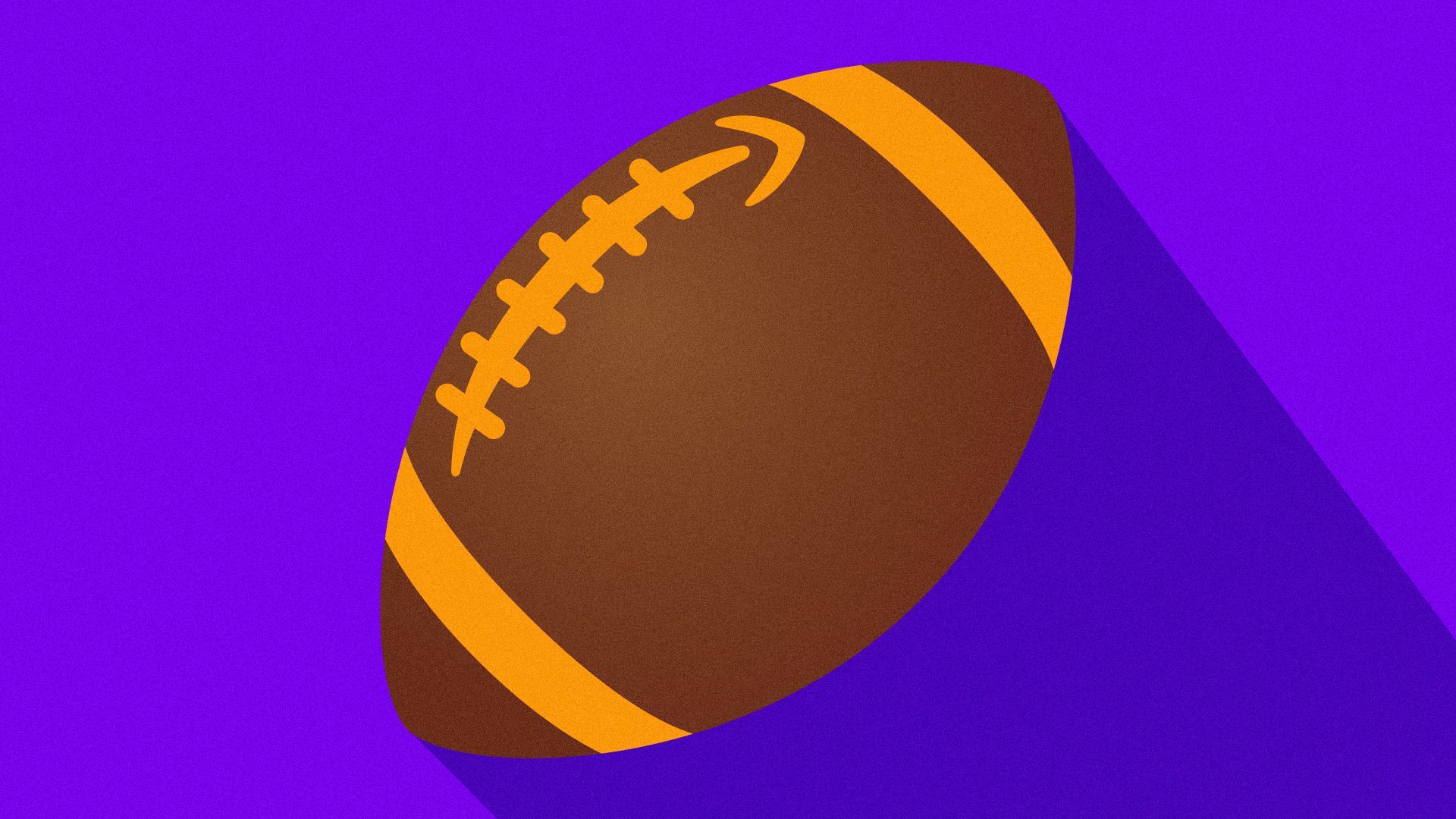 Amazon's "Thursday Night Football" debut tonight is a landmark event for the sports world, and a seminal moment for the media industry, Axios' Kendall Baker and Sara Fischer write.
Why it matters: The much-anticipated contest between the Kansas City Chiefs and the Los Angeles Chargers will be the NFL's first regular-season game exclusively available via streaming.
The big picture: Amazon's multibillion-dollar bet on football will be a litmus test for how quickly the NFL, and other sports leagues, continue moving major rights packages from traditional TV to streaming.
The NFL is still evaluating whether to grant its lucrative Sunday Ticket package to a streaming company later this year.
All Major League Soccer games will be streamed exclusively via the Apple TV app starting in 2023.
Worth noting: After signing a three-year deal with Nielsen, Amazon will become the first streamer to have live programming measured by the rating company.
The bottom line: Live sports are one of the last things holding the cable bundle together, but that marriage has an expiration date. Eventually, all premium content will be streamed. Consider tonight a glimpse of the future.
5. Major crypto network slashes its energy use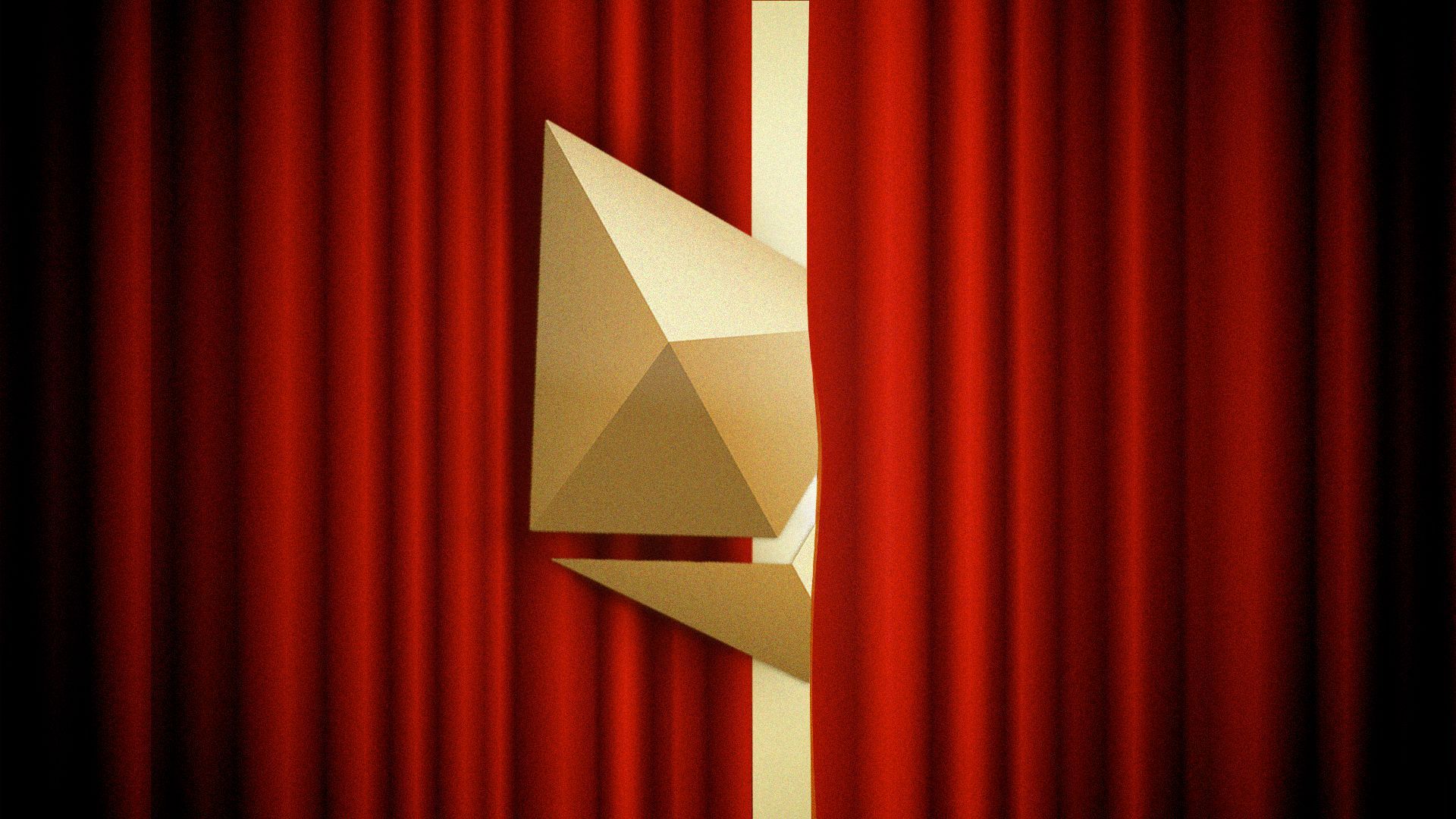 The world's second-biggest cryptocurrency network, Ethereum, just pivoted to a new system that will use vastly less electricity, Axios Crypto's Brady Dale writes.
Why it matters: One of the biggest knocks on cryptocurrencies centers on the enormous amount of energy its networks consume. But with this change, trading in one of the leading currencies will be no more energy-intensive than playing an online video game.
How it works: Cryptocurrency networks use so-called consensus mechanisms to ensure that transactions are valid and keep track of who owns what.
Each consensus mechanism is designed to make misbehavior extremely expensive. The original one, "proof-of-work," requires those maintaining the network to run lots of computers in order to take part, basically turning electricity into crypto.
Ethereum is switching to a new strategy, "proof-of-stake," which is not computationally intensive but requires validators to put a lot of funds up as insurance against misbehavior (that's the stake). So now, Ethereum might use less than 1% of what it had before, according to the Ethereum Foundation.
The switch, known as The Merge, took place around 2:45 ET this morning. Users shouldn't have noticed anything different when it happened.
The bottom line: Years in the making, The Merge is easily 2022's biggest cryptocurrency moment, after the bull market's end in May.
🚂 1 thing Matt loves: Even without a strike, you got to love a train song. Why are there so many great ones? "Midnight Train to Georgia." "Crazy Train." "Stop that Train." "Folsom Prison Blues." "Waiting on a Train." "Night Train." "Love Train." "Mystery Train." "Casey Jones." "Train in Vain."
They're all good. I personally really like Todd Snider's meta-train song, entitled, "Play a Train Song."
Did I miss any great ones?
This newsletter was edited by Kate Marino and copy edited by Mickey Meece.