Axios Markets
March 03, 2023
🥳 It's Friday. Anything good planned for the weekend? We recommend shoes if you're going out — but not everyone agrees. The Times profiled one man who goes barefoot all the time. Feel free to share your thoughts on this with us.
Today's newsletter is 1,101 words, 4.5 minutes
1 big thing: Big Tech bows to the ways of Wall Street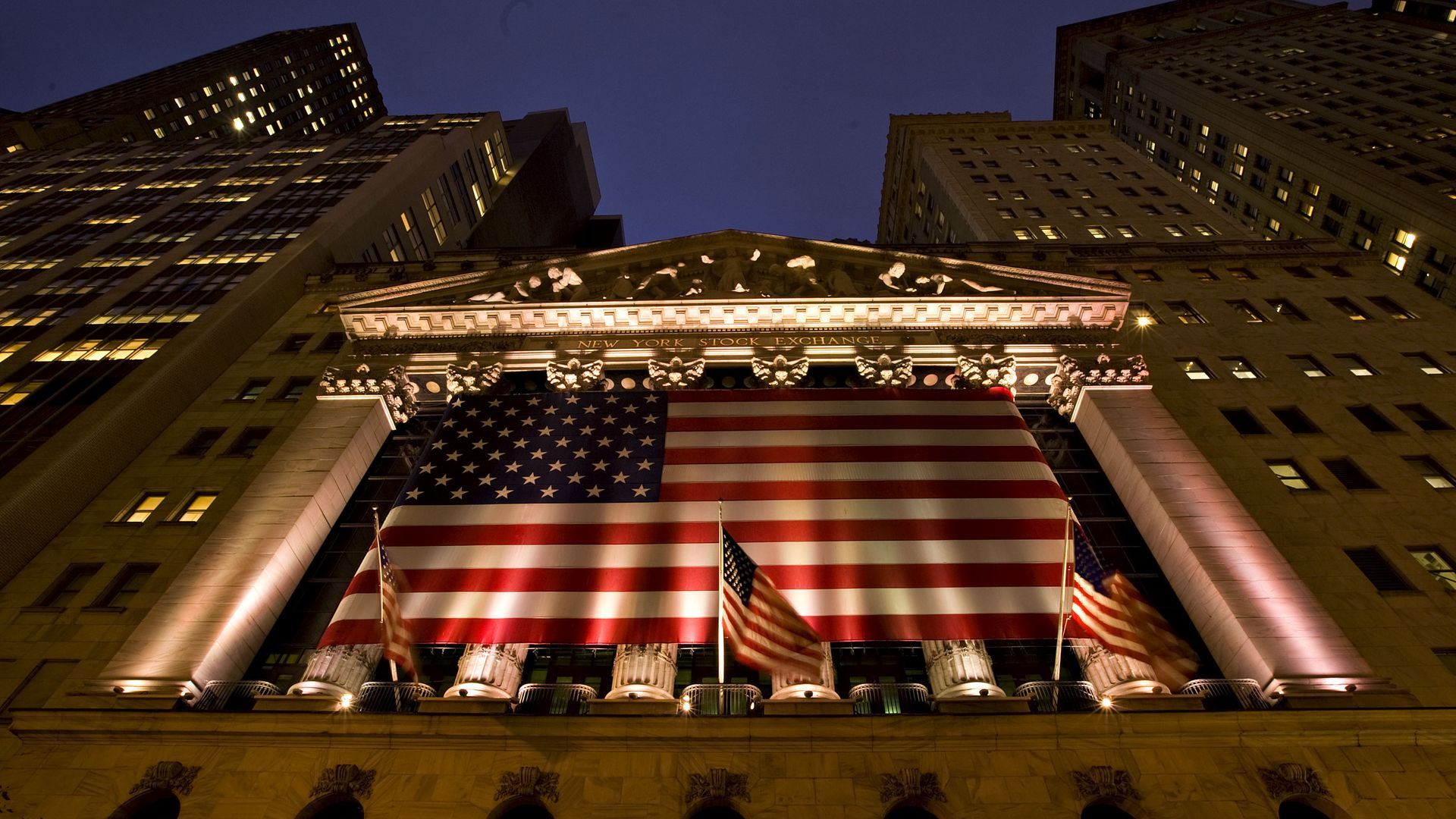 Silicon Valley once saw tactics like layoffs and stock buybacks as the kind of shameless "short-termism" that killed innovation. Today, not so much, Matt writes.
The big picture: Large tech companies have axed tens of thousands of employees in recent months in an effort to boost profits, with some simultaneously unveiling plans to pour billions into stock buybacks — two textbook moves typically aimed at appeasing Wall Street.
And instead of talking about the world-changing technologies of the future that won't pay off for years, their executives are suddenly fixated on productivity, cost control and profitability.
Case in point: Salesforce shares surged almost 12% yesterday — its biggest daily gain in more than two years — after it delivered better-than-expected results and said it would double its share buyback plan to $20 billion. (It announced a major round of layoffs in January, cutting 10%, or 8,000 people.)
Chief executive Marc Benioff told analysts on a call, "You all know that we've never had an efficiency focus in the company before because we've had 24 incredible years where we've had to just grow, grow, grow."
Zoom out: Benioff isn't alone.
Why it matters: The sudden turn to Wall Street orthodoxy marks a shift in corporate America's balance of power over the last decade.
Flashback: In the years after the financial crisis, Silicon Valley emerged as an economic and financial counterweight to Wall Street, which had just discredited itself by setting off a financial crisis and global recession.
A slow recovery followed, during which the success of Apple, Google, Amazon and Facebook set off a wave of tech triumphalism.
Then came a parade of startup "unicorns," fed by the flood of money from venture capital firms seeking to get in on the ground floor of the next Amazon.
The seemingly endless supply of cash allowed many of those firms to delay their public offerings for years and gave them incredible leverage over a Wall Street machine desperate for them to go public. They struck incredibly favorable deals for themselves — including super-powered voting shares for founders and stock offerings with limited shareholder voting rights.
The message was clear: The old Wall Street rules didn't apply to them.
What changed: The easy money era ended last year when the Fed started hiking interest rates, hammering tech stocks more than most.
2. But layoffs aren't great for businesses
Companies say they need to do layoffs, but mass firings can often have a long-lasting negative impact on their business, according to research and workplace experts, Emily writes.
Driving the news: In the first two months of the year, 435 tech companies laid off about 121,000 workers, according to data from Layoffs.fyi.
The big picture: Post-layoffs, the employees who didn't lose their jobs often see a decline in performance and feel less engaged at work, especially in research-intensive industries, one study found.
Layoffs also can lead to more turnover, as folks — typically the top performers — jump from a sinking ship. Lately, there's been talk of people "rage-applying" for other jobs.
The atmosphere of anxiety fostered by firings can lead to a souring in the culture, too. "Survivors may react to the layoff by defending their turf or hogging airtime to make themselves seem more knowledgeable," writes Sarah Green Carmichael for Bloomberg.
Yes, but: Sometimes layoffs are necessary, especially if a company can't make payroll or sees less growth ahead.
But highly profitable tech companies might want to think twice before cuts, especially in a tight labor market, says Kevin Delaney, CEO of Charter, a media and research firm that works with companies on talent strategy.
"Technology continues to be an area of growth and investment. Will these companies need to hire workers [in the future]? The answer is yes."
3. Catch up quick
4. A bank run, in 2023
Shares of Silvergate Bank — crypto's bank of choice — slumped to $5.73 yesterday, down 58% from Wednesday's close, Axios' Felix Salmon writes.
That's more than 97% lower than the all-time high of $222.13 in November 2021, before the crypto winter set in, precipitating a multibillion-dollar deposit outflow.
Why it matters: This is what a modern bank run looks like.
Silvergate cast doubt in an SEC filing Wednesday on "its ability to continue as a going concern" — which caused not only an acceleration of its deposit outflows but also a massive dumping of the stock.
💭 Felix's thought bubble: In most bank failures, there are many healthy banks that would like to work with the FDIC to take over valuable customer relationships. Given that substantially all of Silvergate's customers are crypto companies, that might not be the case here.
5. ⬇️ New milestone for home prices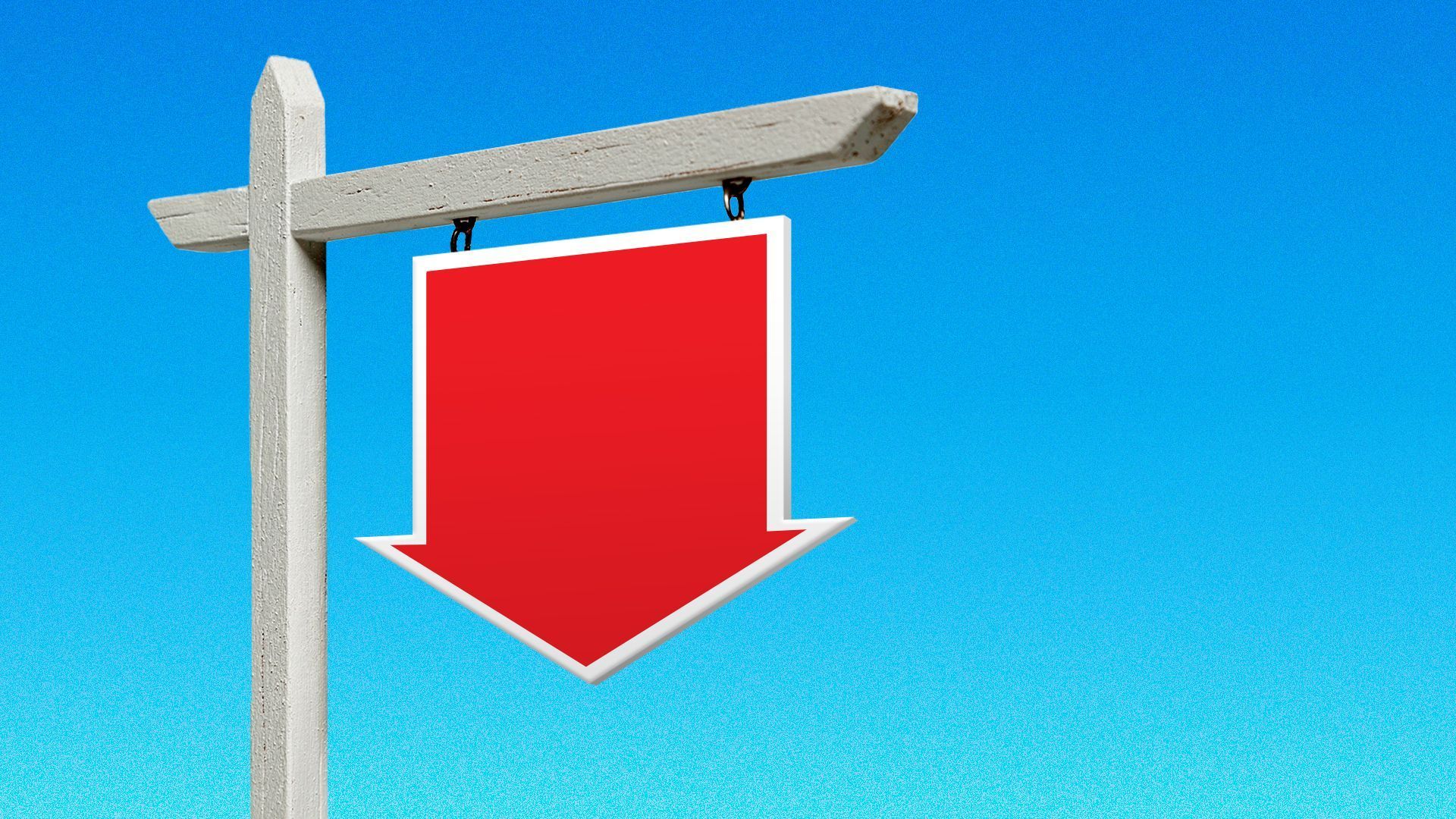 It finally happened. Median home sale prices are lower than they were a year ago for the first time since 2012, according to new data from Redfin out yesterday, Emily writes.
Why it matters: High mortgage rates have been clobbering the real estate market but prices haven't budged much, as homeowners are reluctant to sell and give up the low rates they nabbed in an earlier era.
Driving the news: The rate on the 30-year mortgage rose to 6.65%, per Freddie Mac's weekly report yesterday, while another daily measure topped 7%.
Details: The typical home sold for $350,246 during the four weeks ending Feb. 26, or 0.6% lower than in February 2022.
The biggest price drops are in Austin (-11%), followed by San Jose, California (-10.9%), Oakland (-10.4%), Sacramento (-7.7%), and Phoenix (-7.3%).
Yes, but: Even though prices fell, homes aren't getting more affordable for those who need to borrow. First-time buyers are facing "the least affordable market on record," per data from the National Association of Realtors, cited by Bloomberg.
1 fun fact: 90 years ago today, Frances Perkins was sworn in as Labor Secretary, the first woman cabinet member in the U.S. She wound up serving the longest term of any of Franklin D. Roosevelt's appointees — 12 years.
For more fun facts and a little markets talk ... sign up here to get Axios Markets in your inbox every day.
Today's newsletter was edited by Kate Marino and copy edited by Mickey Meece.