Axios Markets
August 31, 2022
🌅 Good morning. The year is 2022, but this morning's newsletter is throwing off echoes of the ' 60s and '70s.  We bring you news of nuclear power and popular labor unions.
☭ But before we get there, a moment to note the passing of former Soviet leader Mikhail Gorbachev who died yesterday at the age of 91.
His reforms reshaped Europe and brought on the collapse of the USSR. Vladimir Putin's invasion of Ukraine — and his mission more broadly — is a deliberate attempt to undo that legacy. Read more.
Today's newsletter, edited by Kate Marino, is 1,073 words, a 4-minute read.
1 big thing: ⚡️ Nuclear power is having a moment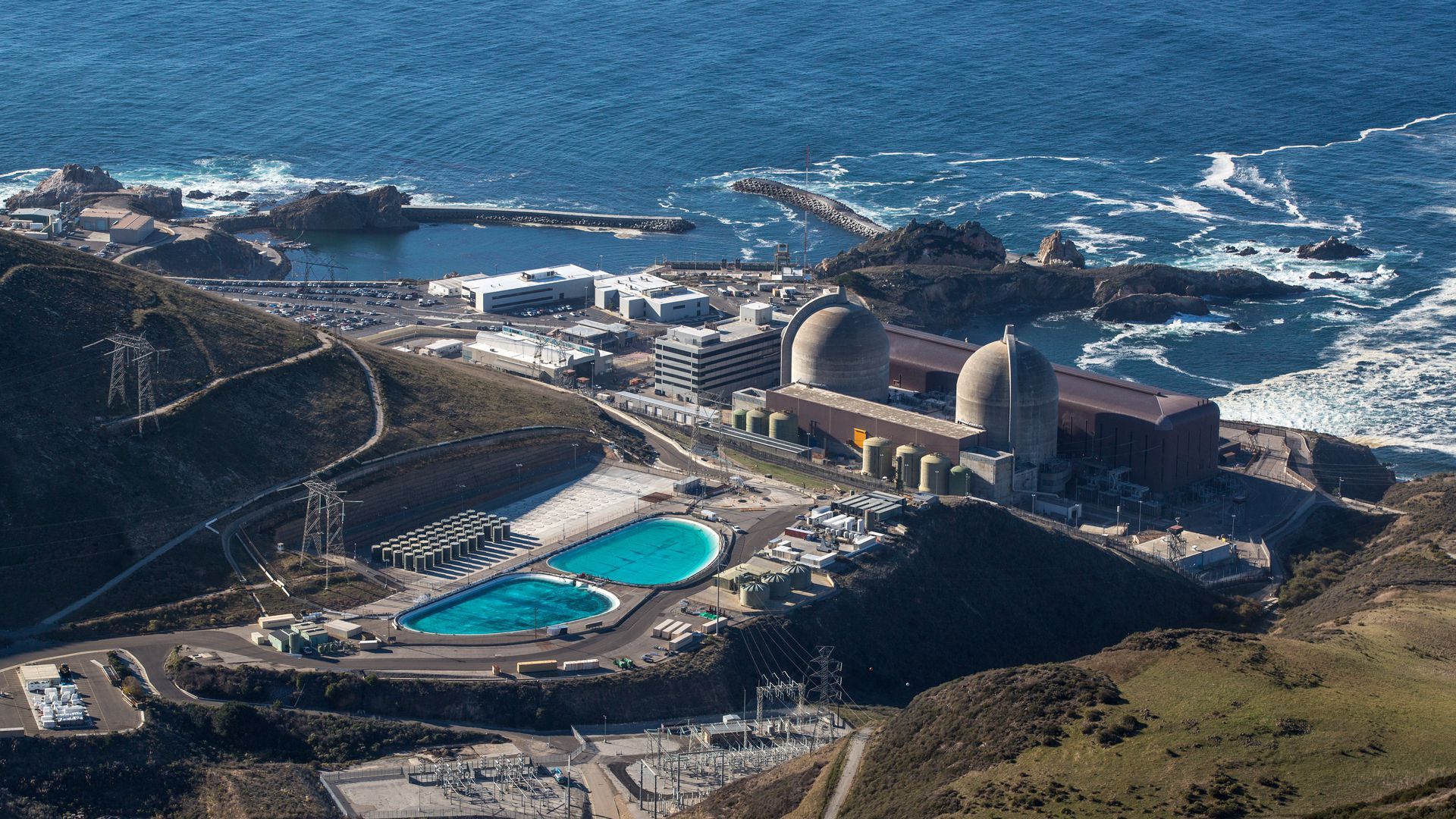 Twin energy and climate crises are forcing governments around the world to take a fresh look at nuclear power, Matt writes.
Why it matters: Pressure on politicians to find reliable, low-carbon power supplies has them reconsidering the long-standing stigma surrounding nuclear plants.
State of play: For now, that means rethinking already-planned retirements of nuclear reactors.
The backstory: The golden age of nuclear power plants was the 1970s, when surging prices for oil and coal — natural gas wasn't in wide use at the time — and strong economic growth set off a boom in construction.
By 1974, for example, the U.S. Atomic Energy Commission forecast that nuclear power would produce half the country's energy by the end the century. (It's been roughly 20% since 1990.)
Instead, nuclear power plant construction plunged as environmental and safety concerns grew — especially after the high-profile accident at Pennsylvania's Three Mile Island plant in 1979.
The big picture: Now, the sharp increase in electricity costs is wreaking havoc on global markets — making the notion of taking any plant offline unthinkable.
Case in point: In the U.S., the recently passed Inflation Reduction Act provided a subsidy known as "production tax credits" to existing nuclear plants for the first time as an incentive to keep them in operation.
Yes, but: Though governments are less willing to phase out existing nuclear plants, don't expect a surge in construction of new ones, analysts say.
There are worries about safety and nuclear waste disposal, and political headaches around selecting a site and building the the plants.
Also: They're incredibly expensive.
What they're saying: "Nuclear power plants are some of the biggest and most complicated facilities that mankind builds," says Lucas Davis, economist at the University of California, Berkeley's Haas School of Business, who has studied the economics of nuclear power.
"Construction costs continue to be so high, it makes the nuclear renaissance unlikely," he adds.
2. Catch up quick
3. Poll: Union popularity hits 57-year high
Just like nuclear power, labor unions haven't been this popular in about a half-century, according to a new Gallup poll, Axios' Kate Marino writes.
The big picture: The low unemployment rate has helped shift the balance of power between workers and employers, laying the groundwork for the recent union formations at corporate giants like Starbucks and Amazon.
And before that, the pandemic highlighted the difficult conditions facing essential workers — like those in food service and healthcare.
What they're saying: "U.S. workers see unions as critical to fixing our nation's broken workplace — where most workers have little power or agency at work," wrote the Economic Policy Institute Tuesday in response to the Gallup poll findings.
By the numbers: About 71% of Americans say they approve of unions, up from 64% pre-pandemic and a low point of 48% in 2009, the polling found.
What we're watching: The Federal Reserve is on a mission to crush inflation — which is expected to send the unemployment rate back up a bit.
The big question: Whether that'll shift the power balance back toward employers.
4. We're all energy traders now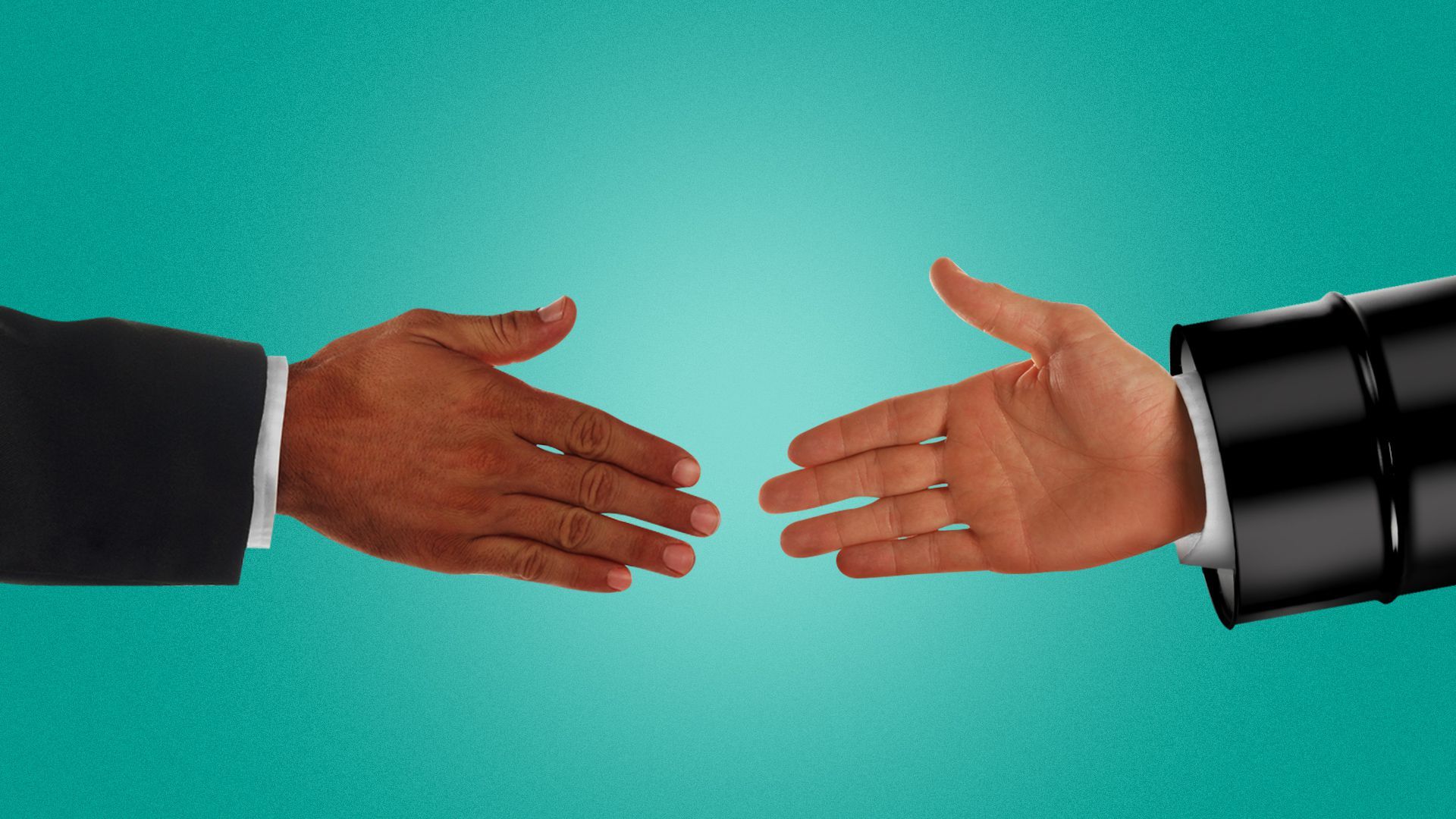 Fun fact: The authors of this newsletter are also energy futures traders, Emily can now reveal.
What's happening: Like millions of Americans, Matt and I have placed a bet on our respective energy bills by contracting to pay a certain price for our home heating oil over the next year or so — figuring prices are likely to keep going up.
I placed my bet in the spring, locking in $4.299 per gallon. Today they're offering the same contract at $5.099 per gallon. So I'm feeling pretty good.
💭 Matt's thought bubble: Emily out-traded me — I capped my price at a searing $5.30 per gallon in early August. Ouch.
Zoom out: With energy costs soaring — particularly for natural gas — customers around the country have turned into de facto energy price forecasters, Bloomberg details.
More than 20 states allow residents to choose their electric or gas provider, many of which offer these kinds of contracts.
One woman tells Bloomberg she just agreed to pay her provider 60% more than her previous contract; another fellow says he's betting prices will fall and isn't signing anything. "This is like the storm," he says. "I'm riding it out."
The bottom line: Even at home, you can't escape the markets.
5. 🏠 Housing price surge slows
Fresh data show home price growth — once supercharged by the pandemic — continues to cool off, Matt writes.
What it means: This should put downward pressure on inflation, since housing costs are key inputs in calculating important measures of rising prices, like the Consumer Price Index.
How it works: While home prices themselves aren't included in C.P.I., they are a leading indicator for rents, which are perhaps the most important driver of the index.
So the slowdown in home price appreciation could to translate into slowing inflation over time.
Details: Two housing indexes were released yesterday, both telling the same story.
Yearly growth in the S&P Case-Shiller home price index — a gauge of average home price growth in major U.S. markets — was 18.6% in June. That's down from over 21% earlier this year.
The FHFA home price index — which tracks only homes that have government-backed mortgages — shows year-over-year growth slipped to 16.3% in June, down from more than 19%.
Yes, but: Homes continue to be incredibly expensive, with high prices and increased mortgage rates driving affordability to the lowest level in over a decade.
What they're saying: Analysts at Goldman Sachs expect price growth to slow sharply in the next couple quarters, according to a note published yesterday.
"Thereafter, we expect home price growth to stall completely, averaging 0% in 2023," they wrote.
🎶 1 thing Matt loves: The pedal steel guitar. I came to it as a country music fan, but now I'm getting into spacier, more atmospheric stuff. Check out Quebec-born producer Daniel Lanois' 2005 album, Belladonna, and let the space cowboy vibes carry you away.
Axios Markets was copyedited by Lisa Hornung.