Axios Macro
September 07, 2023
The Senate is in session and voting now on a Federal Reserve nomination. More below.
But first, a look at the Biden administration's agenda for the International Monetary Fund.
Situational awareness: New jobless claims fell sharply last week, with only 216,000 people filing for benefits. That's the lowest since February, and supports the idea that the labor market remains quite healthy.
Today's newsletter, edited by Javier E. David and copy edited by Katie Lewis, is 652 words, a 2½-minute read.
1 big thing: What the U.S. wants from the IMF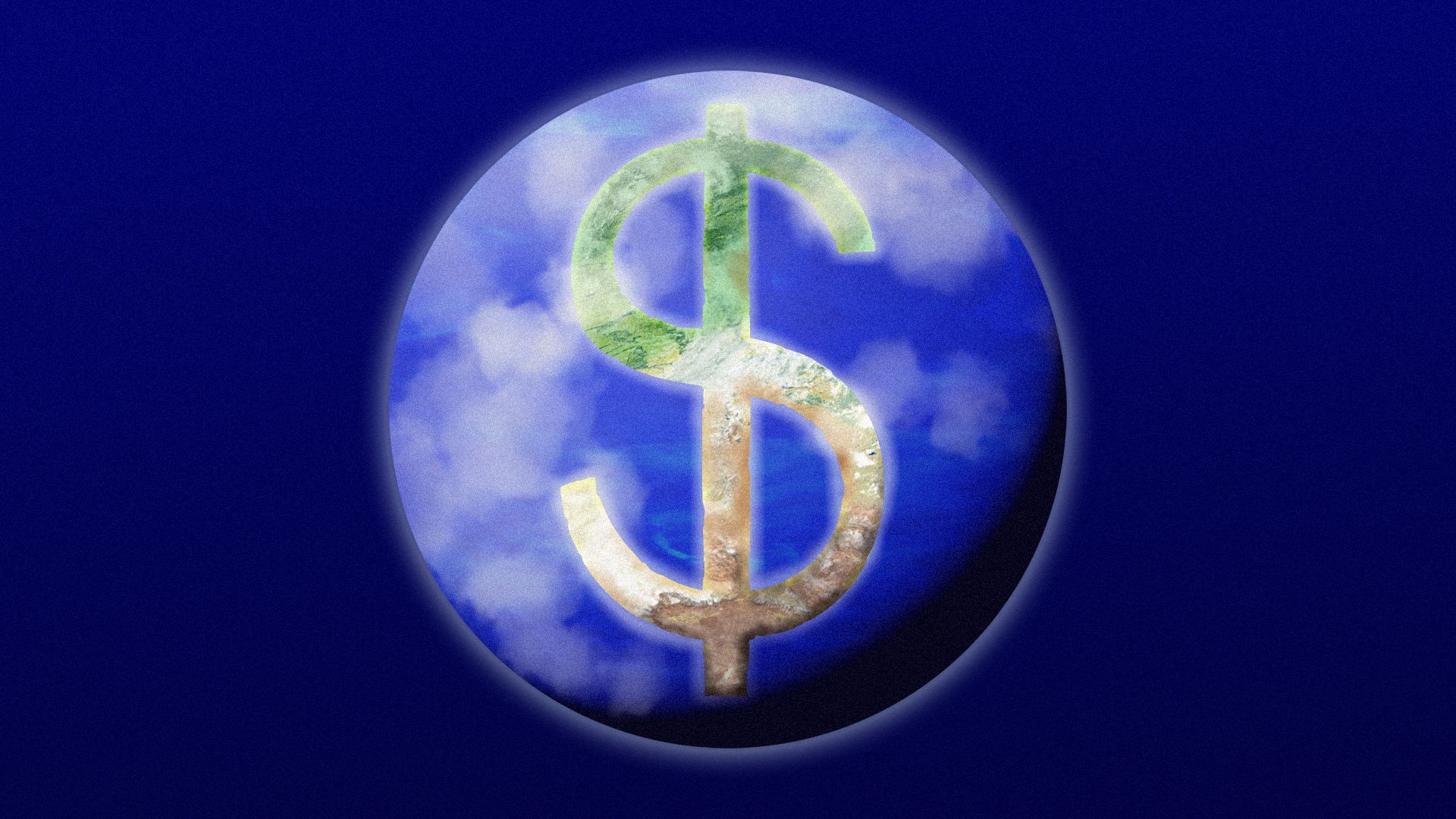 The IMF needs to take a hard line with countries needing emergency lending while avoiding mission creep, a top U.S. official said this morning. But it also requires more money to do its job.
Driving the news: In a speech this morning at the Center for Global Development, Treasury under secretary Jay Shambaugh laid out the Biden administration's view on how the IMF should evolve, calling for the institution to be more laser-focused on global macroeconomic stability.
It comes as President Biden enters talks with other world leaders at the G20 in India, and a month out from IMF and World Bank annual meetings in Marrakesh, Morocco.
State of play: In recent years, the IMF has taken more expansive roles in addressing the pandemic, global food shortages and climate change. Shambaugh instead emphasized its traditional role.
"[W]e cannot let the temptation to address every problem pull the IMF away from its core mission" focused on macroeconomics, he said. "That mission is too essential to stray from."
In addressing climate change, for example, the fund "should not be experts on climate issues" but instead focus on how to help countries strengthen their economic policies so they can invest in climate mitigation and adaptation.
The World Bank and others, he said, should be focused on individual projects.
Meanwhile, the IMF loaned money to Ukraine on favorable terms as it faced Russian invasion — with few conditions attached for longer-term economic reform.
As other countries seek similarly favorable terms on IMF lending, the United States (the IMF's largest shareholder) is looking to draw a line.
"The world needs the IMF to be a trusted voice," Shambaugh said. "One that comes through with policy advice and resources, but also one that provides the tough advice needed to steer policy back to sound footing."
Between the lines: The Biden administration said it seeks to raise quotas — financial commitments nations make to the Fund — and increase the role of emerging market nations in governing the organization.
It will be better positioned to secure more funding from the U.S. Congress if the Fund embraces the more focused mission described in the speech.
What they're saying: "It's a back-to-basics call for the IMF," Josh Lipsky, senior director of the Atlantic Council's GeoEconomics Center, tells Axios.
"The IMF wants a quota increase, but if there is going to be any possibility of that happening, the IMF will have to pursue these priorities he's laid out," says Lipsky.
2. There's (officially) a new No. 2 at the Fed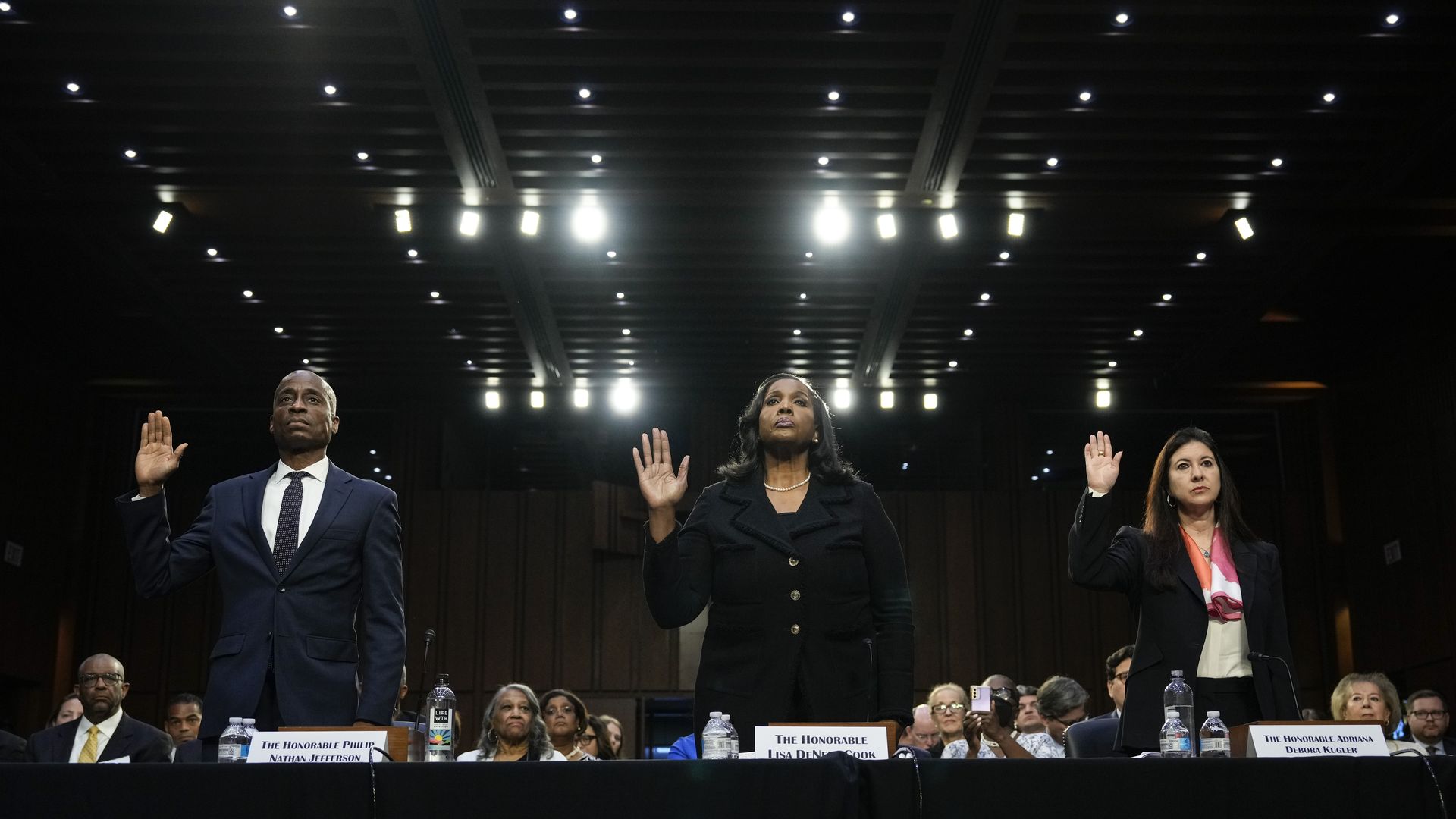 New Fed leadership is now official.
Driving the news: The Senate yesterday afternoon confirmed Philip Jefferson as vice chair of the central bank and confirmed Lisa Cook for a full 14-year term as a governor.
As we send this newsletter, the Senate is voting on Adriana Kugler's nomination to be a governor, which appears on track for a narrow confirmation.
State of play: Jefferson, an economist and onetime Fed staffer who has been a governor since last year, will now formally be part of the top leadership of the central bank. Traditionally, the Fed chair, vice chair and president of the Federal Reserve Bank of New York form a troika that guides monetary policy.
His bipartisan 88-10 confirmation vote yesterday was a throwback to an earlier era when Fed nominees routinely attracted near-unanimous Senate support.
The Cook vote was narrower and more partisan, with South Dakota Sen. Mike Rounds the sole Republican to back her. Kugler's vote appears on track to be similarly narrow.
What they're saying: "To hear her story is to hear the American story brought to life," said Sen. Bob Menendez of New Jersey on the Senate floor moments ago, celebrating Kugler's becoming the first Hispanic American to be appointed to the Fed board.
"Dr. Kugler's family instilled in her the importance of grit and resilience alongside an unwavering work ethic," Menendez said. "As a result, her life's work has been to help others similarly rise above their station."