Axios Macro
February 02, 2023
In the past 24 hours, the world's leading central banks have delivered a fairly consistent message: The inflation outlook may be improving, but our job is not done. Financial markets, however, don't seem to believe it (More below).
Plus, what to watch for in tomorrow's jobs report — and why it will be a little bit more complicated than usual.
Situational awareness: White House National Economic Council director Brian Deese is stepping down, President Biden said in a statement. Meanwhile, the New York Fed named Roberto Perli — a Piper Sandler analyst whom we just quoted yesterday! — as the head of its markets desk, which carries out U.S. monetary policy.
Today's newsletter, edited by Javier E. David, is 676 words, a 2.5-minute read.
1 big thing: Central banks vs. the markets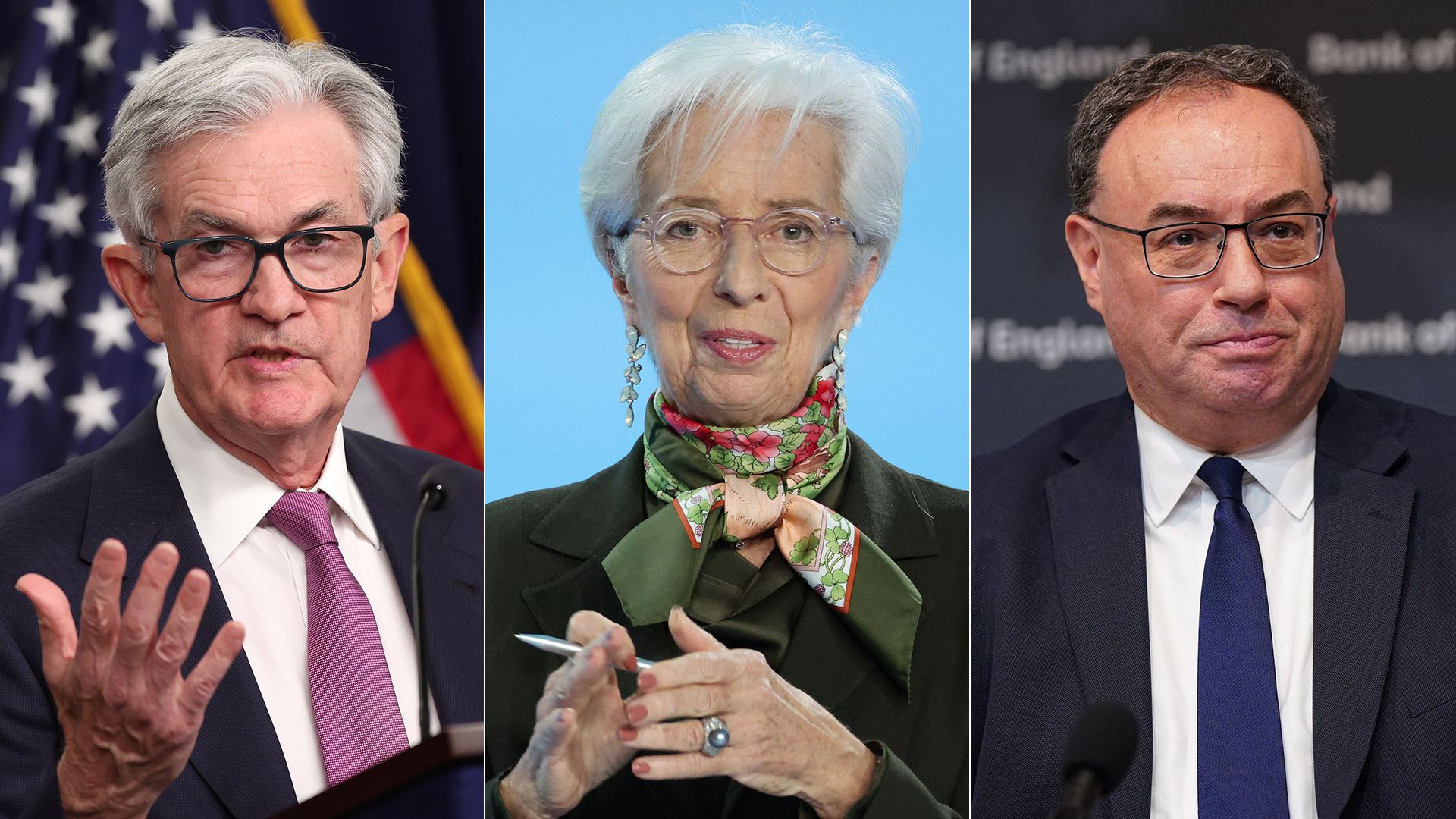 They're all trying. From Washington to London to Frankfurt, major central banks are saying — in every way they can — that they have more work to do to push interest rates high enough to vanquish inflation.
Why it matters: Markets are betting that inflation will dissipate rapidly, and that rate cuts will arrive sooner than the central bankers themselves think. That conviction has driven a buoyant start to the year for stocks and bonds.
The big question for 2023 and beyond is, who is right? Either central banks will end up reversing themselves and cutting rates soon, or markets will back down if policymakers follow through on their stated plans.
Driving the news: In his news conference yesterday, Fed Chair Jerome Powell seemed almost resigned to the reality that financial markets are betting on inflation coming down faster and more painlessly than he and his colleagues expect.
"There is a difference in perspective by some market measures on how fast inflation will come down," Powell said. "I'm not going to try to persuade people to have a different forecast, but our forecast is that it will take some time and some patience, and that we'll need to keep rates higher for longer. But we'll see."
"It would be very premature to declare victory, or to think that we've really got this," he said.
Meanwhile, across the Atlantic today, the Bank of England and the European Central Bank both hiked rates another half percentage point — sounding awfully similar to Powell.
"It is too soon to declare victory just yet," said BoE governor Andrew Bailey. "Inflationary pressures are still there… we need to be absolutely sure that we really are turning the corner on inflation."
Yes, but: Global markets are increasingly confident that this corner has already been turned, interpreting central bankers' acknowledgement that inflation is coming down as confirmation of the thesis that the period of monetary tightening will soon end.
The yield on 10-year U.K. government bonds was down a whopping 0.24 percentage points today in early trading. Its U.S. Treasury counterpart yielded 3.37%, down from 3.88% at the start of the year.
The S&P 500 is up about 9% so far in 2023.
The bottom line: They can't both be right. And this will be a much less painful year if the implicit market forecast is vindicated by events.
2. What to watch for in tomorrow's jobs report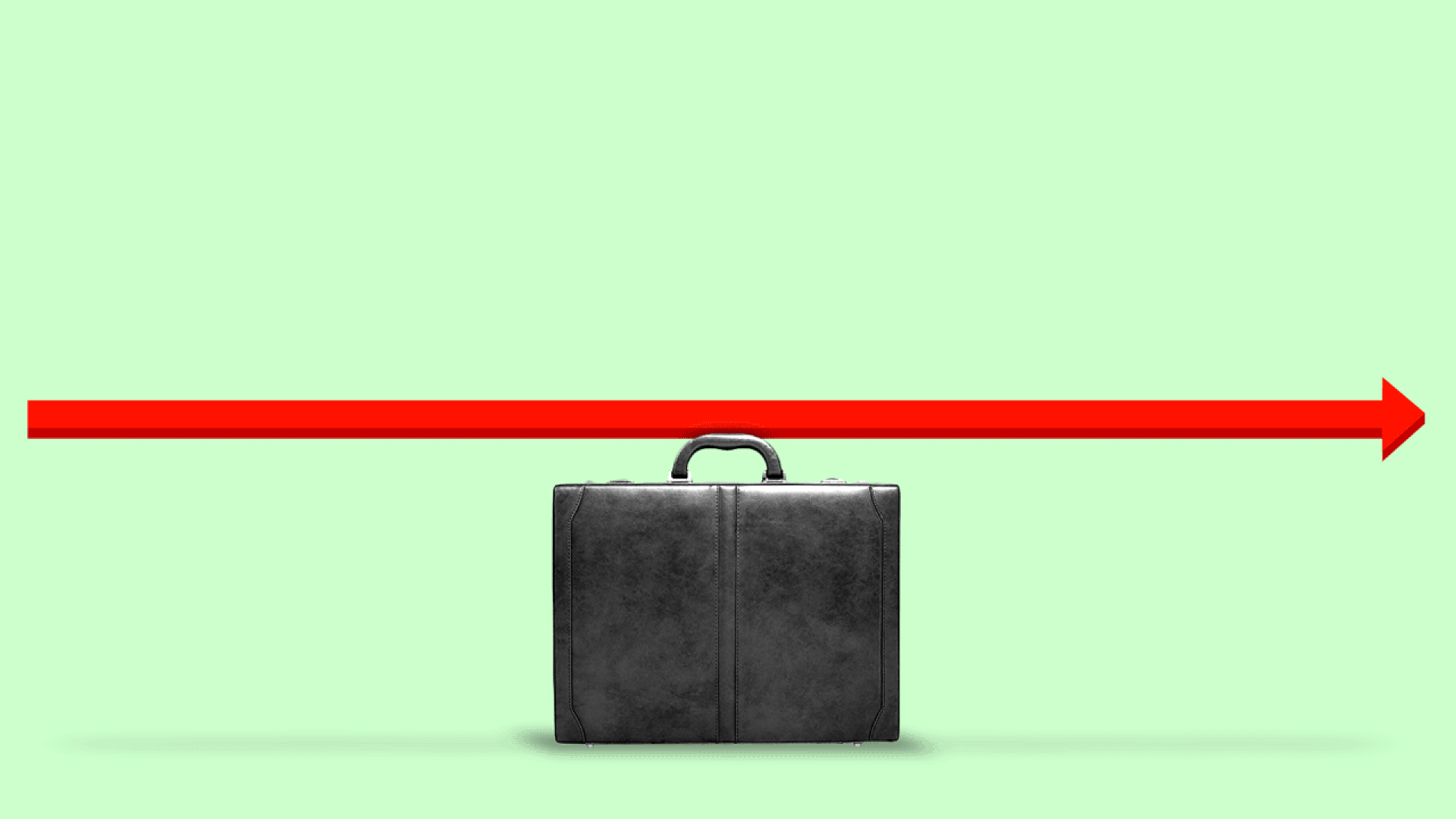 The January jobs report is out tomorrow morning. Analysts expect a slower, though still healthy pace of jobs growth (+187,000) and a slight tick up in the jobless rate (3.6%, versus 3.5% in December).
But the report will also include a slew of other data that will shed new light on the state of the labor market.
That's because the Labor Department will release key annual updates to the two surveys that comprise the jobs report.
That includes updating the establishment survey with more complete and definitive data from unemployment insurance records, plus incorporating fresh population estimates from the Census Bureau into the household survey.
Why it matters: These updates provide a more precise snapshot of employment, but it may also make the data a little more difficult to parse.
That's especially true for the new population figures. Labor will use those estimates to underpin the January household survey data — but not previous months.
"If there are large revisions there, which is not expected, there would be extra caution with making comparisons to prior months or years," said Elise Gould, an economist at the Economic Policy Institute.
The intrigue: As for the establishment survey, a preliminary update released last summer may offer a clue about tomorrow's final revisions.
Then, the government said total employment in March 2022 was higher — by almost half a million jobs — than previously estimated.
Of note: There's one more change ahead for payroll data, one that might be little noticed unless you're digging deep into industry-by-industry payroll data.
Last year, Labor said it would revise how certain industries are classified — set to take effect in tomorrow's jobs report.