Axios Macro
September 16, 2022
That was quite a week. We're too exhausted to even check our 401(k) balances, which have taken a beating due to the shift in the interest rate outlook explained below.
Plus, we examine the question: What has Janet Yellen done for you, philately? (Less than her past press coverage might imply). 📬
Today's newsletter, edited by Javier E. David and copy edited by Katie Lewis, is 701 words, a 2½-minute read.
1 big thing: The end of the ZIRP as we know it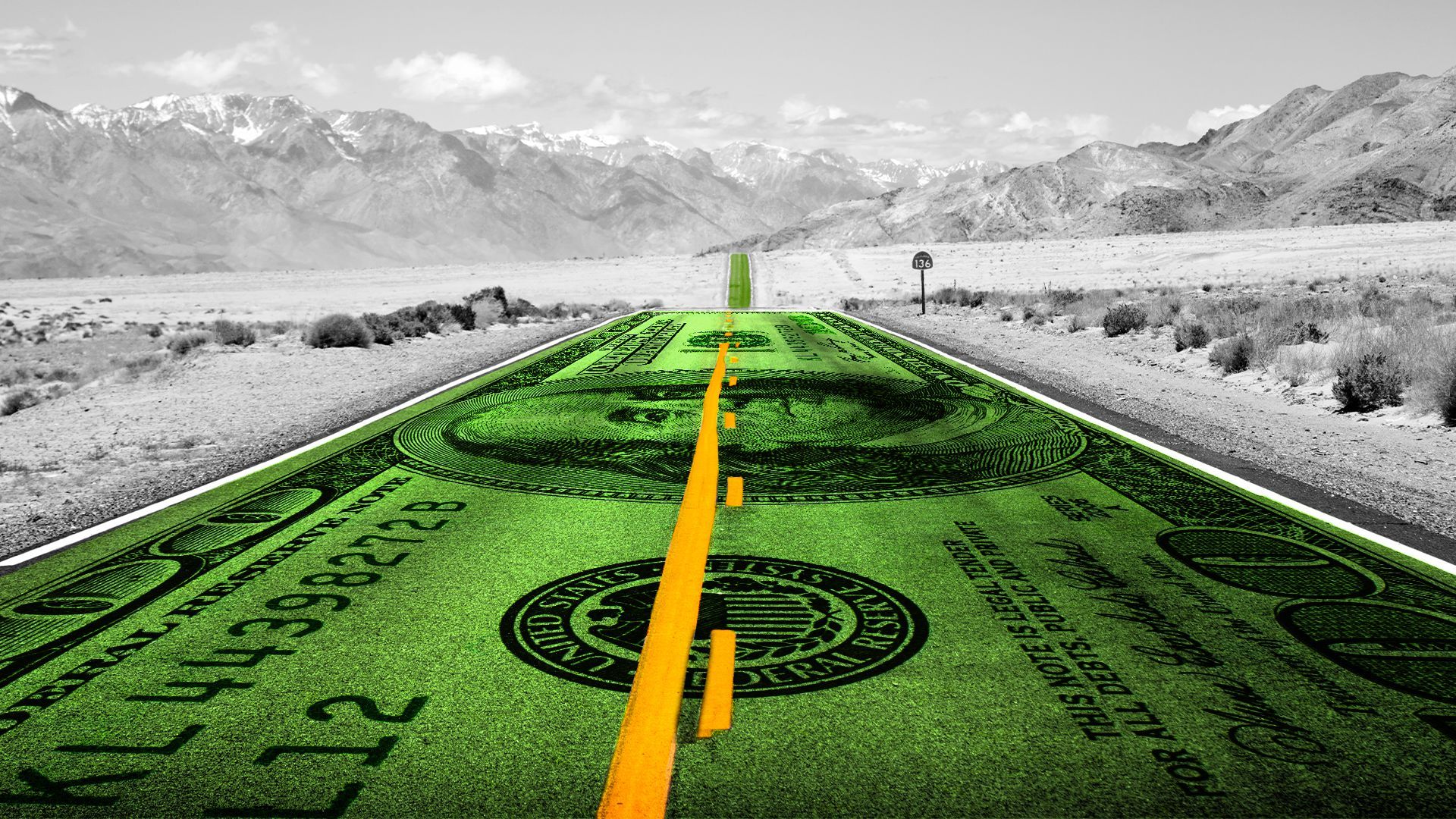 With monetary policy, what matters most is the destination, not the journey. What ultimately shapes the economy and markets is not a central bank's tactical moves, but how much it eventually raises interest rates.
Now, a seismic shift is underway in the outlook for the so-called terminal rate of this tightening cycle.
Driving the news: Since a high inflation reading Tuesday, expectations have grown that the Fed will end up hiking much higher than seemed likely a week ago. It's causing stock prices to tumble and the odds of a recession to rise.
Why it matters: If the outlook rapidly being priced into markets becomes a reality, it marks the end of an era in which rates seemed perpetually locked near zero.
Just maybe, ZIRP (zero interest rate policy) is no more. That, at least, is now priced into the bond market, with one-year Treasurys now yielding more than 4%, the highest since 2007.
By the numbers: A week ago, for example, futures markets priced in less than 1% odds that the Fed's target rate will be above 4.5% by February. Now those odds have risen to 36%, according to the CME Group's calculations.
In a mechanical sense, higher interest rates make each dollar of future earnings worth less today. That helps explain why the S&P 500 is down 7% since Monday's close (as of 10am EDT today).
The mainstream view is that the Fed's target rate will reach the ballpark of 4% at the end of this year. That rate is currently just under 2.5%. Some commentators now see a rate target near 5%, or something close to it, as likely.
What they're saying: Economists at Deutsche Bank analyzed the potential endpoint for the Fed's target rate using a few different approaches and found they all "suggest that a fed funds rate at or around 4.5% could be required by early next year."
But chief U.S. economist Matthew Luzzetti and three colleagues argued in a research note published yesterday that, "accounting for risk management considerations, a rate approaching 5% is likely to be needed."
That seemingly small difference has massive implications for financial assets.
Ray Dalio, the founder of massive hedge fund Bridgewater, argued in a LinkedIn post that if the Fed ends up pushing rates to 4.5%, it implies a 20% decline in stock prices because of the higher discount rate for future earnings, as well as lower incomes.
What's next: Following its policy meeting next week, Fed officials will release new forecasts of, among other things, their own expectations for the path of interest rates.
In June, the median official thought rates would top out at 3.8% at the end of next year; on Wednesday, we find out whether they've upwardly revised those forecasts.
2. Janet Yellen doesn't really collect stamps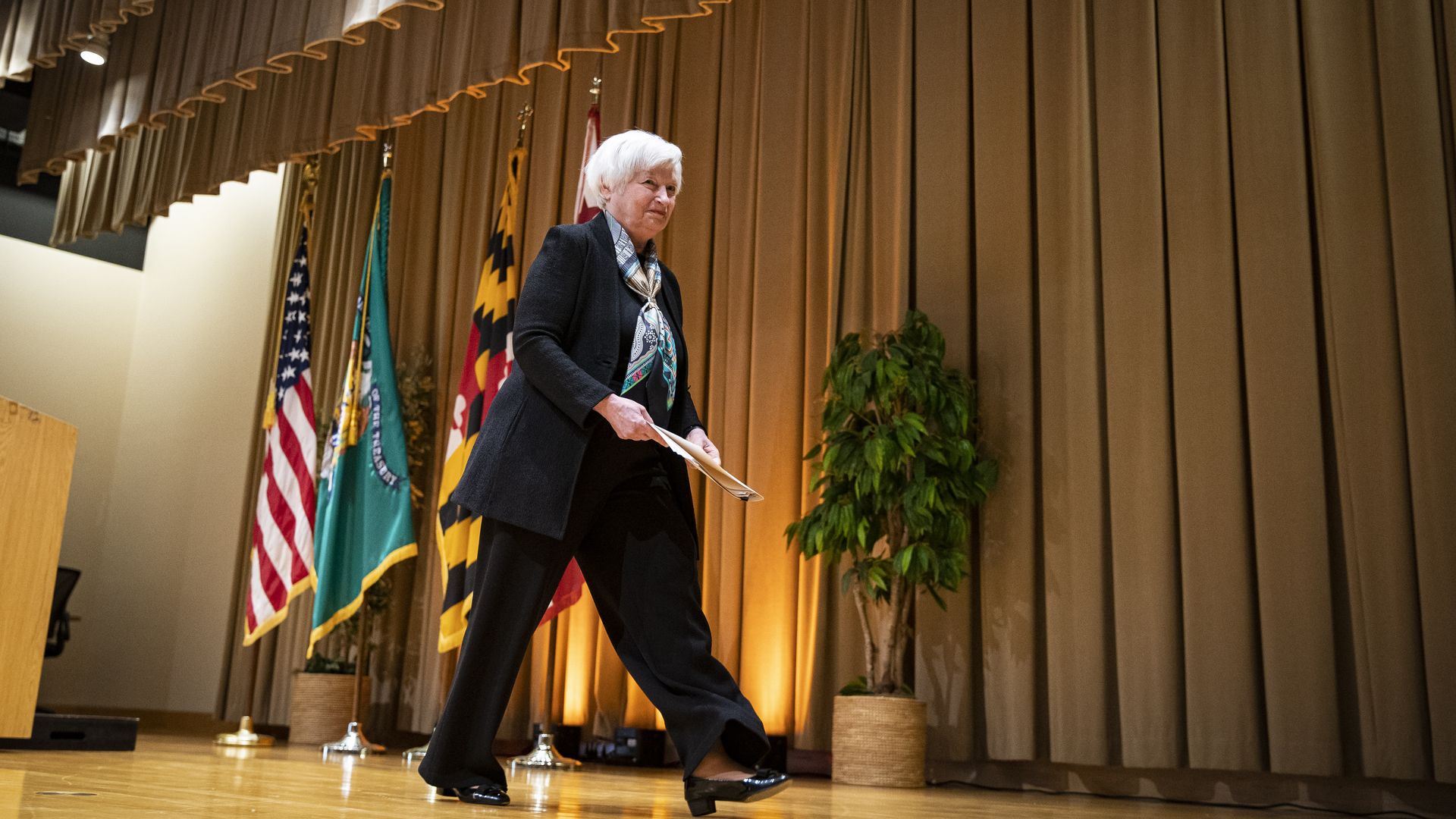 The Wall Street Journal has a delightful story about how Treasury Secretary Janet Yellen is often gifted rare stamps by the many foreign leaders she meets with. As befits an avid stamp collector.
The problem: She doesn't actually collect stamps, at least not in any deliberate way. It seems to be a bit of an urban legend that (confession time) one of your Macro co-authors may have played a role in propagating.
"Stamps really don't mean anything to Janet at all," her brother John Yellen told the Journal.
The backstory: Yellen's mother left behind a stamp collection when she died in 1986. When Yellen entered public service in the 1990s, she dutifully entered an estimated value of the collection in her financial disclosure forms ($15,000 to $50,000), which ended up being noted in press coverage over the years.
That includes this piece Neil wrote for the Washington Post in 2013, a simpler era when goofy blog posts about financial disclosure forms were all the rage.
A Seattle Times headline that year called Yellen "a consensus-building stamp collector."
And a Post article led with the stamp-collecting trope in a profile of Yellen just last year.
In our defense: Sometimes when writing about economic policymakers, one has to stretch to find colorful nuggets of personality.
But John Yellen told the Journal that Yellen's stamp collection is probably just sitting around in a safe-deposit box somewhere, waiting to be passed along to the next generation one day.