Axios Macro
January 23, 2023
Welcome back, after what we hope was a restful weekend. We have noticed two things in recent speeches by Federal Reserve officials: a different, more hopeful tone about inflation; and a recurring theme in policymakers' preferred metaphors. ✈️ 🚗 🥾
Today's newsletter, edited by Javier E. David, is 730 words, a 3-minute read.
1 big thing: The Fed's new optimism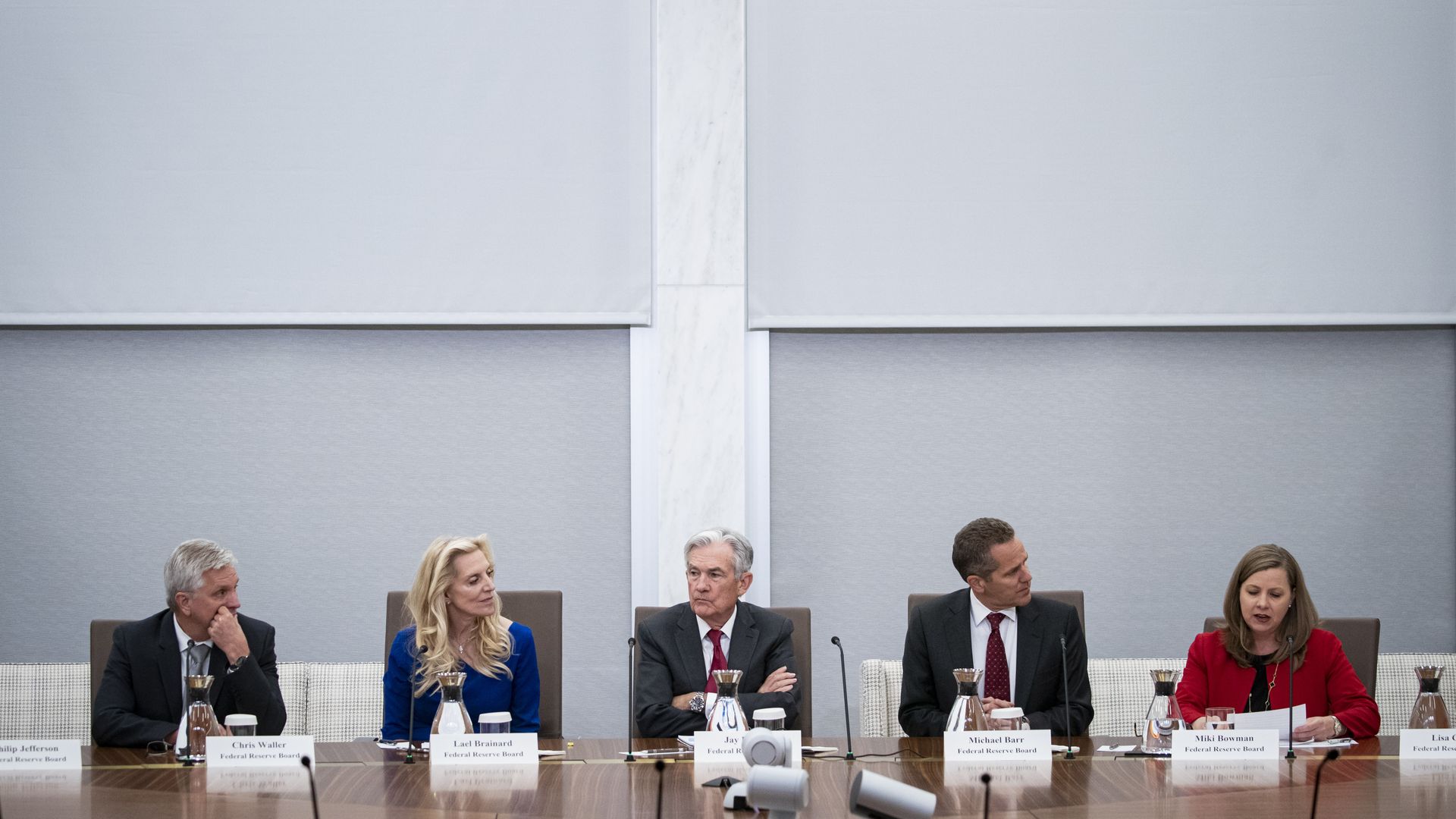 In the second half of last year, Fed communications had the tone of a stern parent punishing a wayward child. "This is going to be painful, we hate to have to do this, but it's for your own good."
But something is shifting in these early days of 2023, with top officials at the central bank sounding, dare we say, a bit optimistic that they can vanquish inflation without Americans experiencing too much economic pain.
Why it matters: The Fed is likely to raise interest rates by a quarter-percentage point at its meeting next week, but appears set to wind down its campaign of rate hikes before much longer, assuming inflation cooperates.
The focus is on whether recent progress proves lasting, and not causing more economic distress for its own sake.
What they're saying: In a Friday speech titled "The Case for Cautious Optimism," Fed governor Christopher Waller said that while there are reasons to be cautious about the recent good news, "it is good news."
"Six months ago, when inflation was escalating and economic output had flattened, I argued that a soft landing was still possible — that it was quite plausible to make progress on inflation without seriously damaging the labor market," Waller said.
"So far, we have managed to do so, and I remain optimistic that this progress can continue," he added.
While Waller is not part of the Fed's leadership troika (chair Jerome Powell, vice chair Lael Brainard, and New York Fed president John Williams), his speeches last year were a good guide to where the Fed was heading.
Meanwhile, Brainard argued in a speech on Thursday that "wages do not appear to be driving inflation in a 1970s-style wage–price spiral." She noted inflation-adjusted pay hikes for low-wage workers have been offset by a drop in real wages for higher earners.
She also suggested the spike in business profit margins that coincided with the inflation surge could reverse in coming months.
"Retail markups in a number of sectors have seen material increases in what could be described as a price–price spiral," Brainard said. "The compression of these markups as supply constraints ease, inventories rise, and demand cools could contribute to disinflationary pressures."
Yes, but: Fed leaders are attuned to the risk that low core inflation in the fourth quarter of 2022 could be a false dawn, as was the case in summer of 2021. "We do not want to be head-faked," Waller said.
2. Fun with monetary policy metaphors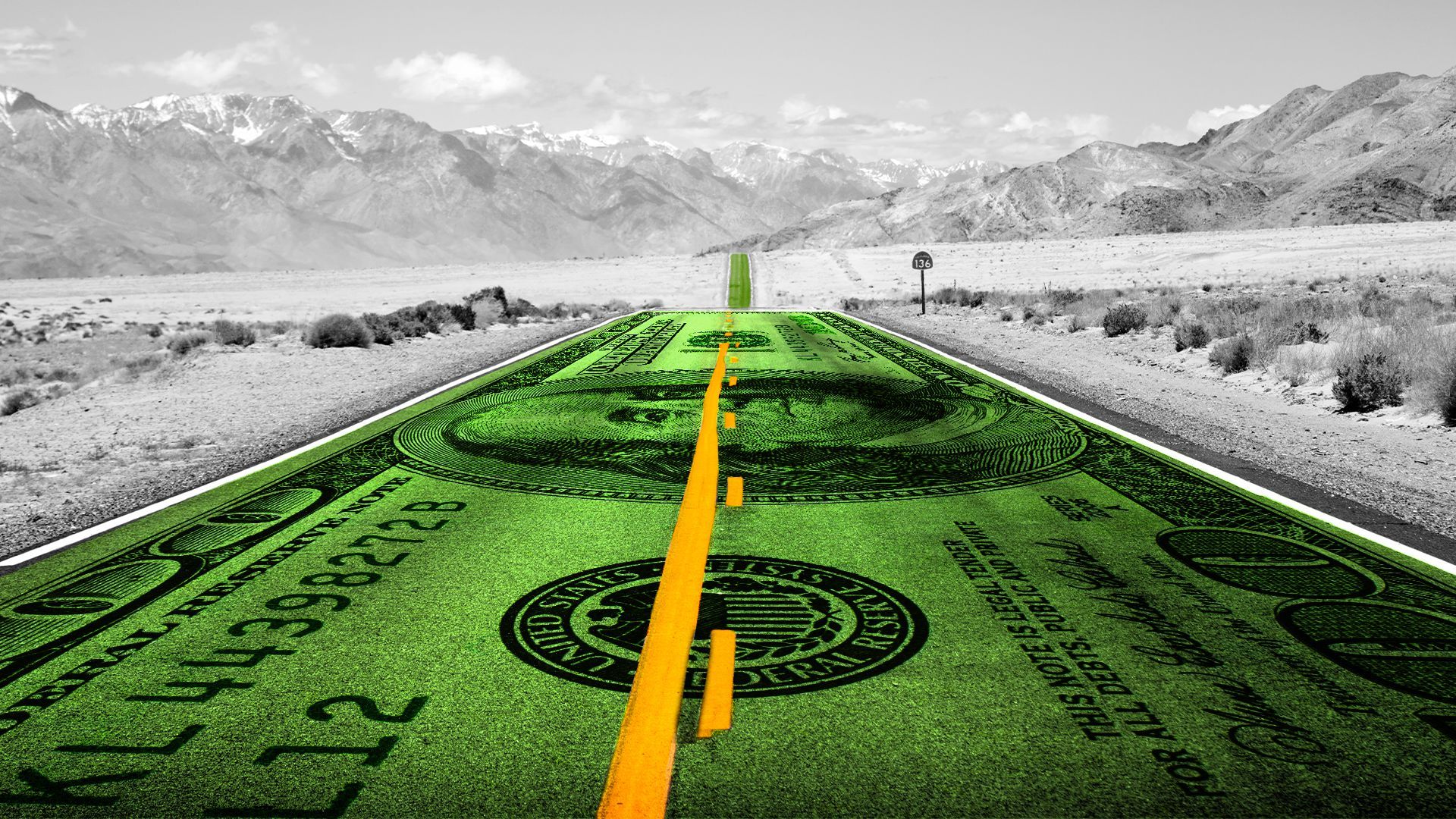 It is not unusual for the Fed to employ analogies to explain complex monetary policymaking to the public, the better to be more easily understood.
This was on display in last week's Fedspeak. Below, we highlight four examples from among the speeches given by officials in recent weeks.
Can you guess which official said what? Answers at the bottom of this newsletter.
1. "[T]he view from the cockpit is very different at 30,000 feet than it is close to the ground. ... To return to the airplane image, after climbing steeply and using monetary policy to significantly raise interest rates throughout the economy, it was apparent to me that it was time to slow, but not halt, the rate of ascent."
2. "You can think of monetary policy as a large gear that is connected to smaller gears representing different sectors of the economy. But not all gears move at the same pace. Some turn more quickly, while others are slower, meaning they experience longer lags between policy actions and effects."
3. "One of the questions I'm asked most often is: How much more will we do? More specifically, how high will we raise interest rates? Or, as my family used to ask on our road trips back home to Kentucky: Are we there yet? Those of you who have taken family road trips know that, sometimes, the best way to handle this question is not to answer it."
4. "I like analogies, and one that hit me recently was hiking down a narrow trail after having climbed a mountain. The peak of course being inflation. You are tired. If you go too fast, you could easily slip; so you move deliberately."
Flashback: Neil wrote about Fed officials' profligate use of metaphors in 2013 while at the Washington Post.