Axios Macro
April 12, 2023
There were some encouraging aspects of this morning's consumer price index report, though inflation is still proving to be a stubborn problem for the U.S. economy. More below.
Plus, the latest Fedspeak that might offer clues on what the Fed does next.
Today's newsletter — a 745-word, 3-minute read — was edited by Javier E. David.
1 big thing: Hints of progress on inflation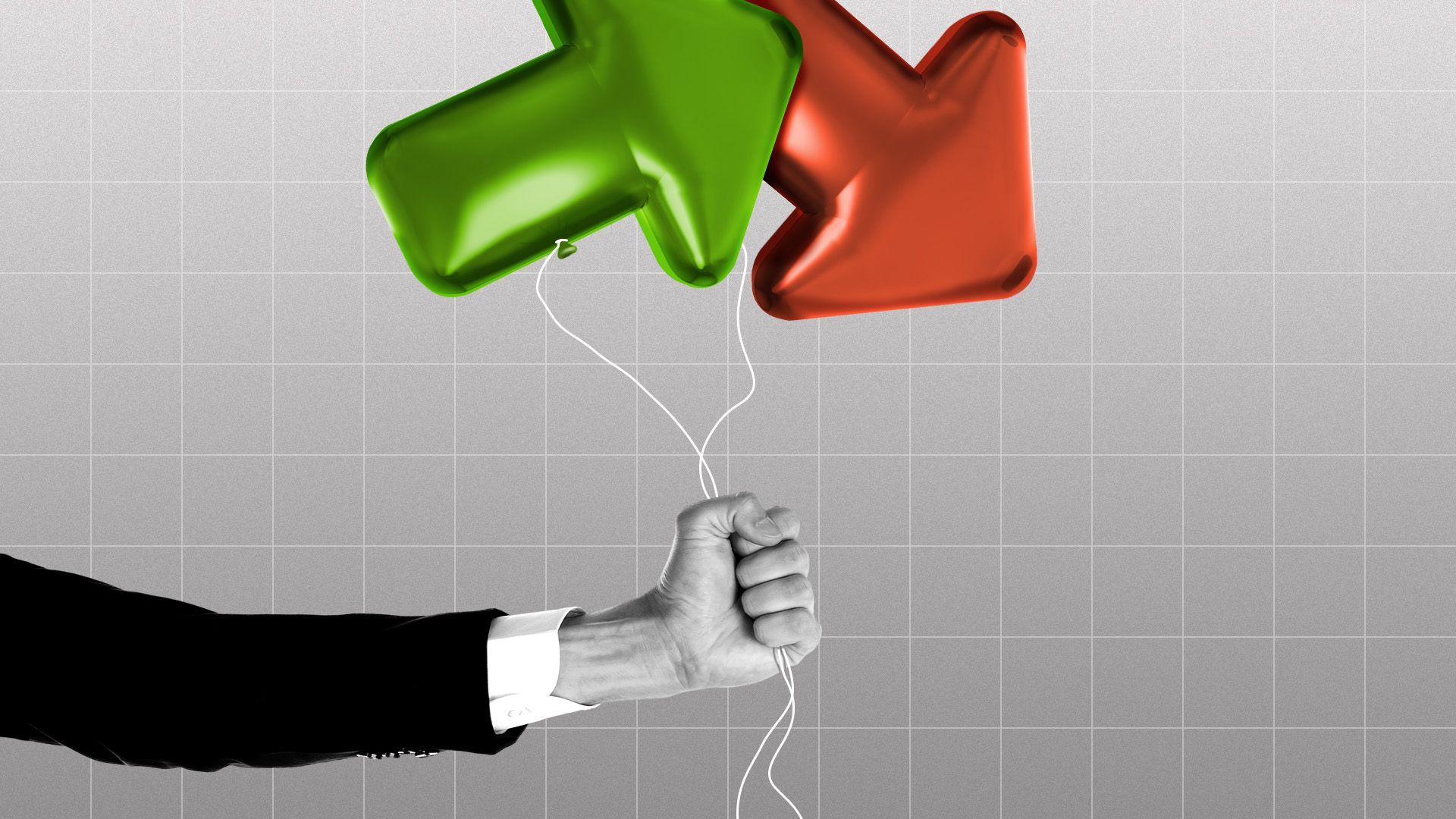 After worrying inflation data so far this year, March's numbers offer room for guarded optimism.
Yes, but: Price gains are still far too rapid, especially in sectors of the economy where inflation can be difficult to stamp out.
Still, there are signals of disinflationary relief, with more set to come in the months ahead, even if they're not on track to happen as quickly as the Federal Reserve (or consumers) would like.
By the numbers: Core inflation, which excludes food and energy prices, rose 0.4% last month, barely slowing from February's brisk pace. In the year through March, core inflation was 5.6% — higher than the overall inflation index (5%) for the first time since 2020.
Still, core inflation over the last three months, on an annualized basis, is 5.1% — higher than where it stood by the same metric in the final quarter of 2022 (4.3%).
The intrigue: Some key underlying details of the report pointed to downward inflation momentum.
Rent, part of the massive shelter category that's helped push up inflation for months, may finally be reflecting the moderation that has appeared in private sector data. The index rose 0.5% in March — slowing from the 0.8% rise in February — with further downshifting expected.
There was also moderation in the "supercore" measure being watched closely by the Fed (i.e. core services excluding housing), given the close ties to labor market dynamics.
Prices for this metric rose 0.2% last month — down from 0.4% in February, according to Abigail Watt, a research economist at abrdn.
What they're saying: "It's still the case that inflation in this category is too strong. The Fed will be looking for the positive momentum to continue," says Watt.
Of note: Fed officials tend to focus on the measures of inflation that look past volatile food and energy costs. But for consumers hit hard by soaring costs for these essentials, there was some good news on that front.
That includes grocery prices falling outright by 0.3% — the first decline since September 2020 that came, in part, because of plummeting egg prices.
Overall, food prices were flat compared to February, though they are still up 8.5% in the 12 months through March.
The bottom line: For now, America's inflation story remains the same: too high and too sticky for the appetite of Fed policymakers, with no guarantee of a straight downward path.
But signs of cooler prices ahead are helping to readjust financial market expectations for Fed rate hikes, with larger odds that the central bank will pause hiking after next month's policy meeting.
2. 💬 What Fed officials are saying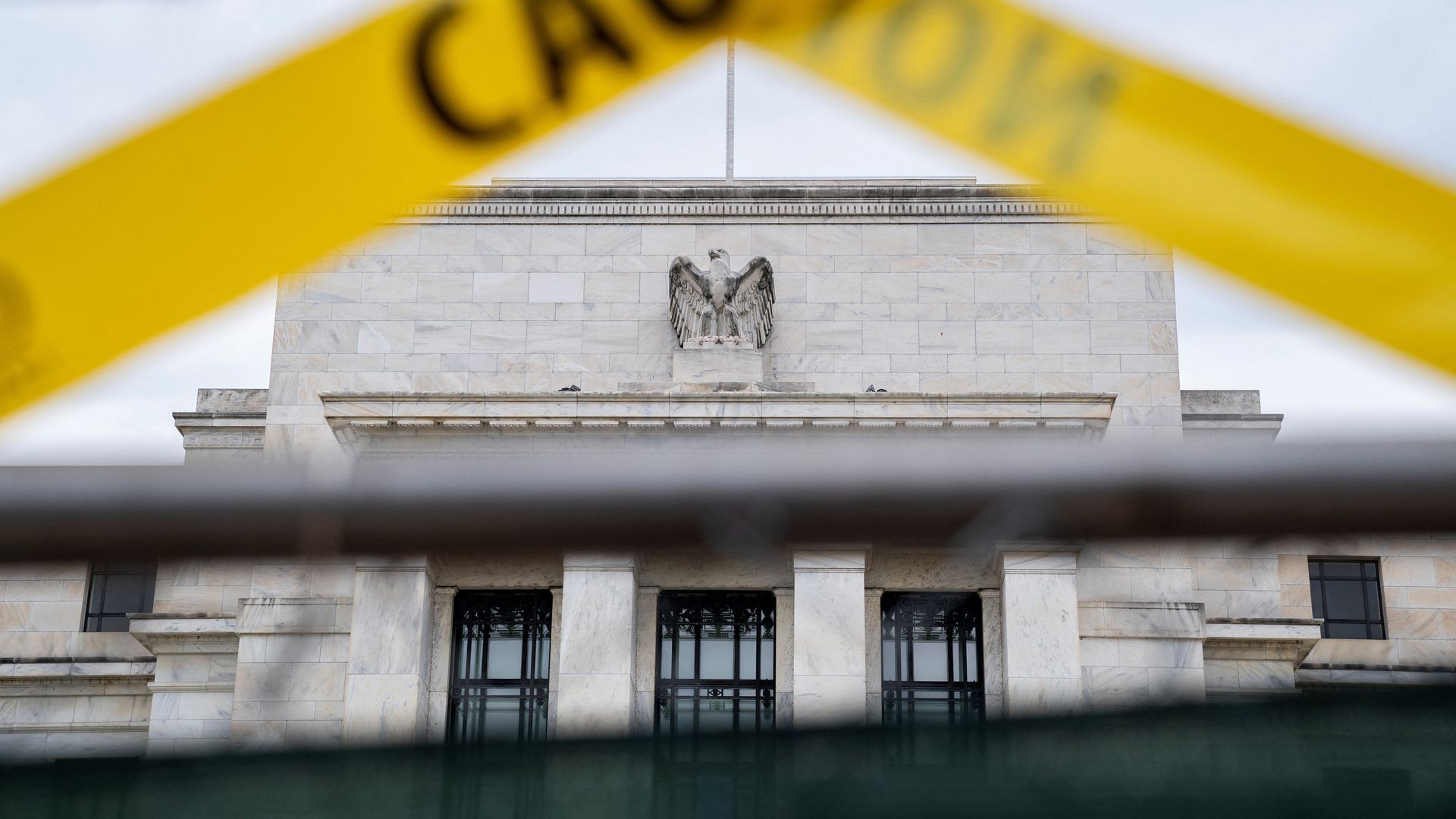 Public comments from Fed officials in recent days underscore some uncertainty around what's next.
Why it matters: On the one hand, inflation pressure remains far too intense. That might encourage the Fed to push forward with another rate increase.
But it's also too soon to tell whether recent strains in the banking system will do some of the Fed's work for it. That might call for a pause.
Driving the news: The latest Fedspeak comes from San Francisco Fed president Mary Daly.
Of note: The central banker did not offer any more details about the events that led to the bank's collapse; she only reiterated that the Fed was conducting a report on the supervisory and regulatory failures that led to the bank's troubles.
What they're saying: "Looking ahead, there are good reasons to think that policy may have to tighten more to bring inflation down. But there are also good reasons to think that the economy may continue to slow, even without additional policy adjustments," Daly will say today, according to prepared remarks.
Chicago Fed president Austan Goolsbee, in a speech yesterday that otherwise prompted some laughs from the audience, expressed some reason for the Fed to take a pause: "We should gather further data and be careful about raising rates too aggressively until we see how much work the headwinds are doing for us in getting down inflation."
The other side: Philadelphia Fed president Patrick Harker was more explicit in his comments yesterday, saying that rates should rise above 5% — implying one more hike — and sit there "for awhile."
What's next: Fed minutes from the last policy meeting are due out this afternoon — offering more clues on how officials assessed potential fallout from the bank failures.