Hello. We have guests again, so don't mind me as I tidy up a bit. Joining us for the next couple of days are those affiliated with MIT's Solve conference. Try to make them feel at home.
https://www.axios.com/newsletters/axios-login-fedbe868-8868-4c2c-9ba9-41c6bc1e7759.html?chunk=0#story0
1 big thing: Apple may be headed to North Carolina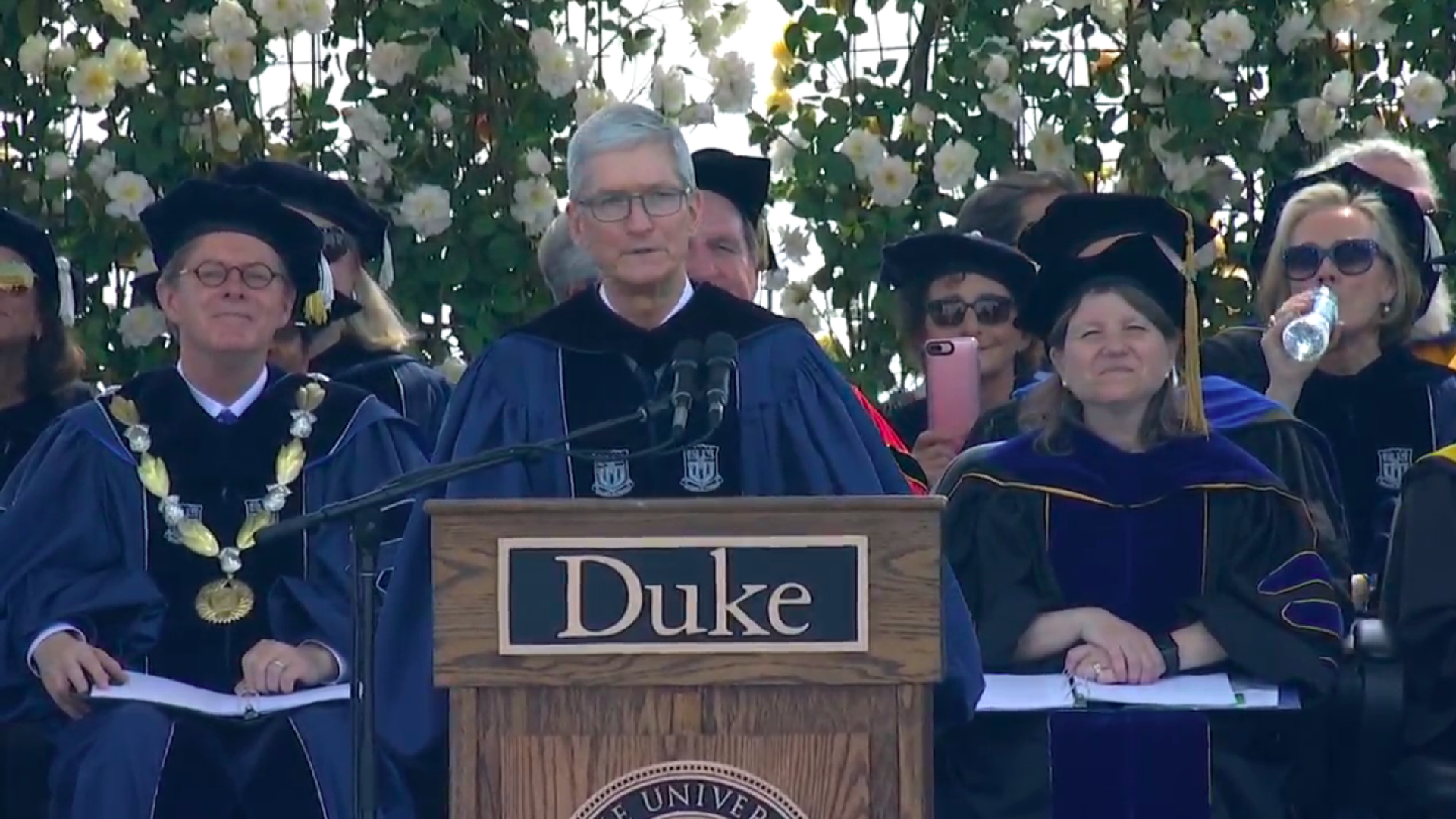 Competing reports were circulating yesterday about where Apple is likely to build its new campus. While one report speculated that Apple could build it in northern Virginia, another hours later said that Apple was actually close to a deal to set up shop in North Carolina.
Buzz: Lots of people saw the Washington Post's report that the northern Virginia area was under consideration. Less widely noted, though, was a piece from WRAL that broke hours later saying that Apple was headed to the Research Triangle Park area of North Carolina.
The only remaining hurdle, according to the report, was for state legislators to pass some tax breaks as an incentive for Apple.
"It's a done deal," a source told WRAL, "as soon as we pass this bill."
Why North Carolina: It's already home to a bunch of high tech companies, including IBM and Lenovo, has an educated — and diverse — workforce, and is close to a number of top universities.
But what about Virginia? A careful read of the Post piece notes that northern Virginia officials were pitching Apple on the merits and possible locations. I'm sure they were. So were lots of other locales.
Unlike Amazon, Apple didn't have a public bidding contest after it announced in January it was looking to build a new corporate campus outside of California or Texas. (Apple already has around 6,000 people in Austin.) Even the cities under consideration by Apple didn't necessarily know they were.
What's at stake: As I've noted, it's not a second headquarters a la Amazon HQ2 — just another large center of operations. It will be interesting to see what functions Apple puts there. Initially the company mentioned technical support as one area, but clearly there's a lot of talent in other areas.
Of note: While Apple has said the company will create 20,000 U.S. jobs over the next five years, it hasn't said how many of those will be at new campus.
https://www.axios.com/newsletters/axios-login-fedbe868-8868-4c2c-9ba9-41c6bc1e7759.html?chunk=1#story1
2. Drawing the line between man and machine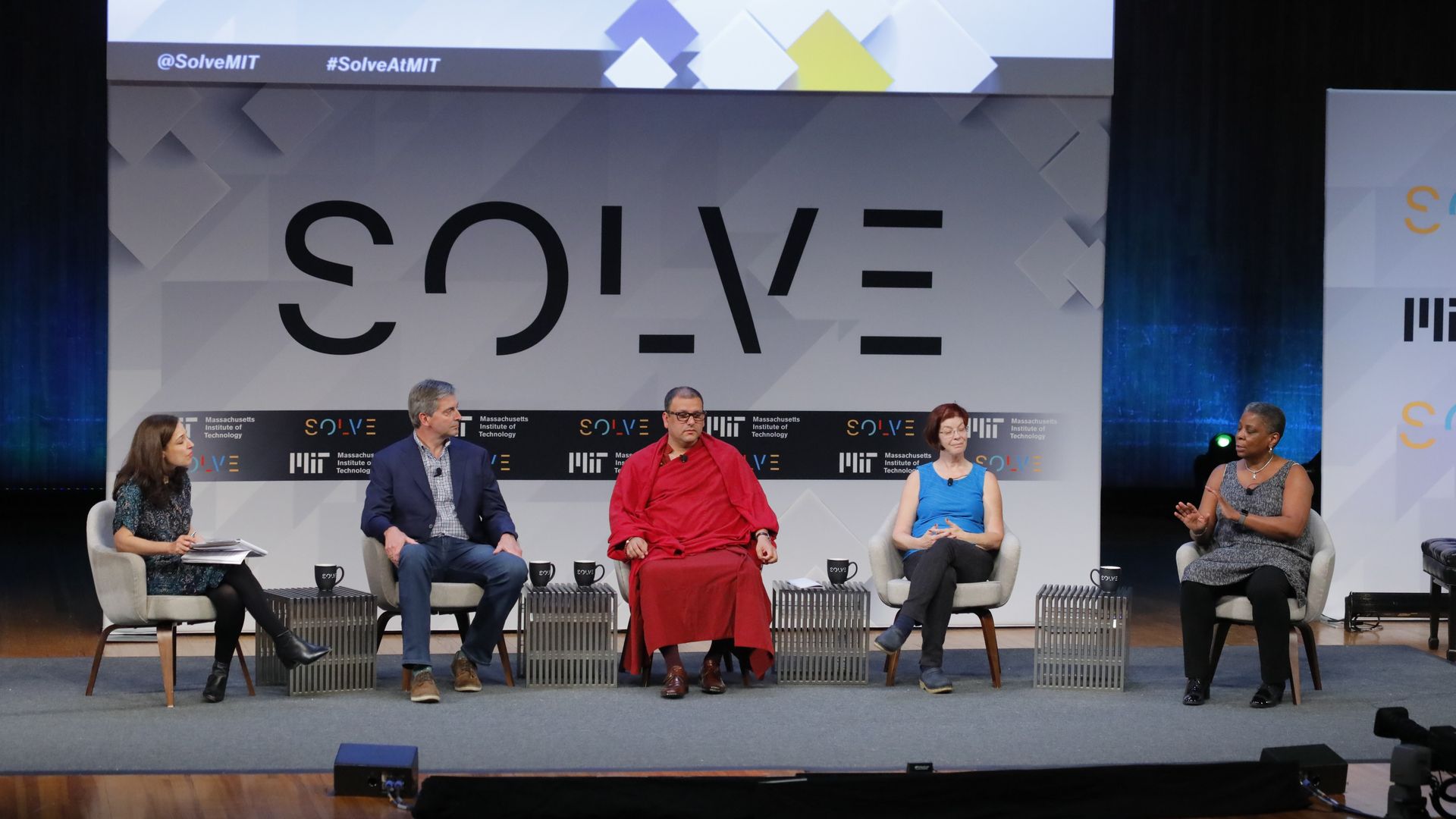 For as long as there have been computers, there has been talk about making technology more like humans. But even as we work to make computer interfaces still more natural, a new question has emerged: Just how human do we really want our computers to be?
The issue loomed large last week after Google showed an AI-powered assistant conversing with a hair salon, ostensibly as if it was a human. That led many to question whether computers should have to disclose themselves and what other rules should govern the use of such bots.
History lesson: The debate over how human we should make our devices has deep roots in computer science going back to the 1960s, when MIT professor Joseph Weizenbaum invented Eliza, the first bot.
Eliza could only type back users' questions to them — but it fooled people so easily that Weizenbaum spent the rest of his life arguing the dangers of computer simulation in a world of gullible humans.
In the 1990s, as virtual reality entered the lexicon, new debates broke out over whether it was irresponsible to build human-mimicking computers. But we've kept doing it anyway. It's a profoundly seductive design mode — after all, human beings love to make images of themselves. 
Yes, but: There are a lot of good reasons to keep the line separate. Anthropomorphizing computers can obscure their real aims. Mozilla's Mitchell Baker brought that up in connection with Alexa, noting it's not a person, but rather an Amazon computer.
"Clearly we as humans respond to things that feel alive or organic," Baker said, speaking Wednesday at MIT's Solve conference. "And yet it really is a set of interactions, it is an instance of Amazon's computing power and UI and software and data processing aimed at me. It actually is not a person."
Of note: While not arguing Alexa is a person, Amazon's Tom Taylor said on the same panel that Alexa does have a unique personality, detailed in an internal Amazon document. It includes a range of traits from her place on the popular Meyers-Briggs personality scale (ESFJ) to her celebrity crush (Benedict Cumberbatch).
Meanwhile, we had some questions about that Google demo. Unfortunately, Google hasn't answered them.
https://www.axios.com/newsletters/axios-login-fedbe868-8868-4c2c-9ba9-41c6bc1e7759.html?chunk=2#story2
3. Net neutrality action moves to the House
The net neutrality issue is moving to the House after the Senate voted, 52-47, to approve a resolution rolling back the FCC's repeal of the 2015 net neutrality rules.
Why it matters: The House isn't expected to pass the Senate bill, and if it somehow did, President Trump is unlikely to sign it. But Democrats think getting their opponents on record on this issue could make a difference to young voters in November.
What's next: House Democrats are going to ramp up pressure on their Republican colleagues to break with leadership. That starts Thursday morning, with a "discharge petition" opening up to bring it to the floor.
"A lot of members can say they're for net neutrality, nothing's been brought to the floor yet, they're waiting for the committee to act," said Rep. Mike Doyle (D-Pa.) at a Wednesday press conference. "They can't hide behind that anymore."
Democrats may benefit from being able to point to the bipartisan support that the measure got in the Senate. Sens. John Kennedy and Lisa Murkowski, who hadn't previously spoken in favor of the resolution, both backed it.
https://www.axios.com/newsletters/axios-login-fedbe868-8868-4c2c-9ba9-41c6bc1e7759.html?chunk=3#story3
4. eBay tries to get more personal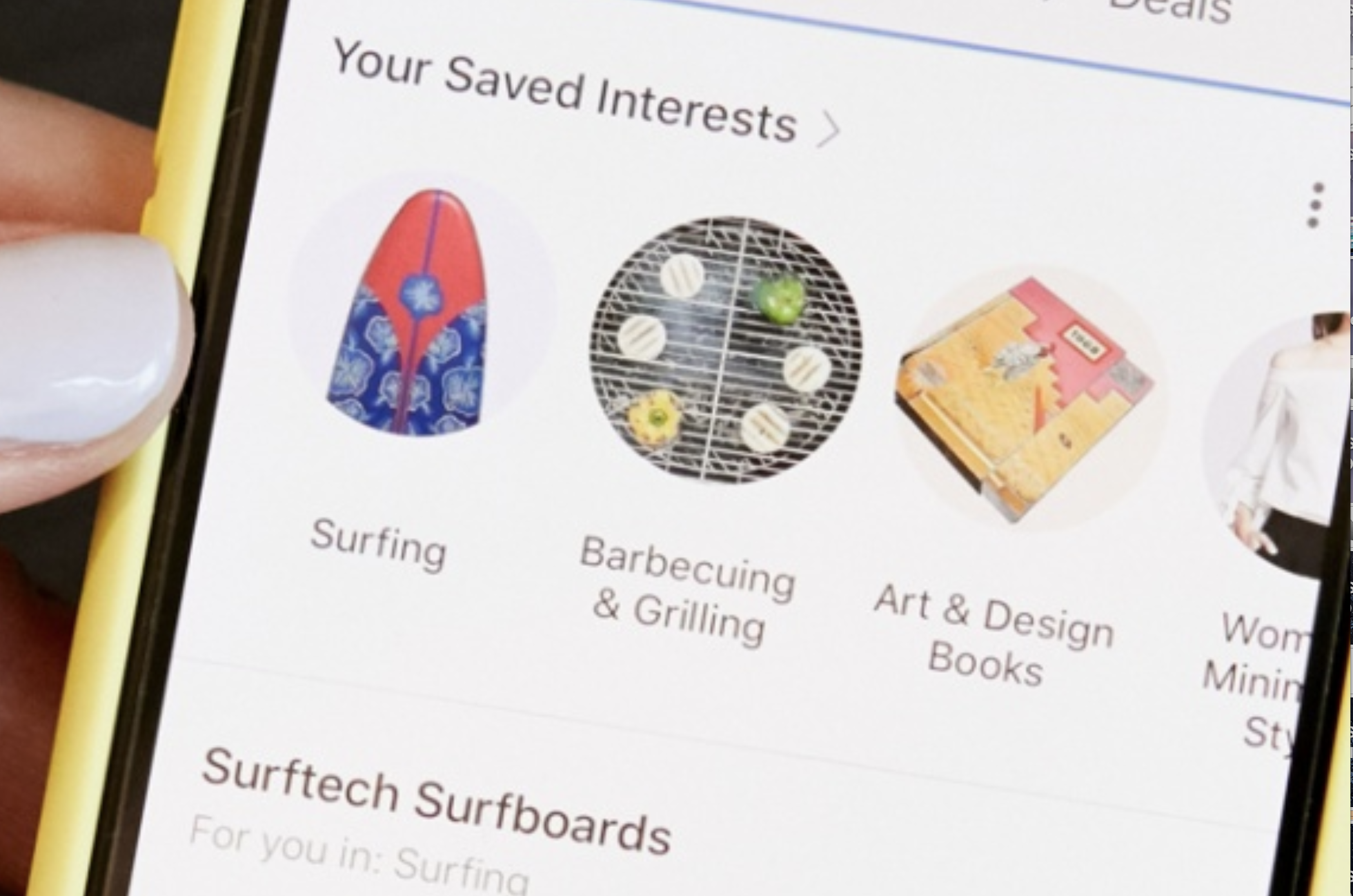 Photo: eBay
Online retailer eBay is introducing new technology today that lets new and existing users get more personalized recommendations by sharing more information.
Why it matters: eBay has spent the past couple of years trying to get people to realize it's more than just a place to buy Beanie Babies and baseball cards.
The details: The new "interests" section borrows its methods from Pinterest and from music services that have you select favorite genres of music. Pick some styles, hobbies and favorite sports teams and eBay's new personalization begins, highlighting items that might be of interest.
"You are more than what you have been shopping for recently," eBay head of personalization Bradford Shellhammer said in an interview.
For the press briefing, eBay went a step further, actually buying items that matched my interests and setting up a virtual store. The legos and Steph Curry jersey were definitely me; the Imagine Dragons vinyl, less so.
Interesting timing: It might seem counterintuitive to ask people for more personal info at a time of heightened sensitivity over such issues, but eBay stressed it isn't sharing the data with others.
"The data you are giving to us is used for your eBay experience," senior VP Scott Cutler told Axios. "We're not then marketing that to third parties."
https://www.axios.com/newsletters/axios-login-fedbe868-8868-4c2c-9ba9-41c6bc1e7759.html?chunk=4#story4
5. Take Note
On Tap
It's Global Accessibility Awareness Day. To that end, Apple announced today that it is bringing its Everyone Can Code classes to schools nationwide that focus on blind and deaf students. And, Microsoft introduced an adaptive controller for the Xbox.
MIT's Solve conference continues in Boston.
Trading Places
ICYMI
https://www.axios.com/newsletters/axios-login-fedbe868-8868-4c2c-9ba9-41c6bc1e7759.html?chunk=5#story5
6. After you Login