Good Tuesday morning, welcome back to Login. Let's get started.
Rise of artificial intelligence demands a broader discussion
Maureen Dowd's new Vanity Fair article highlights the deep divide among the technorati over the benefits and dangers of artificial intelligence.
You have people like Ray Kurzweil and Mark Zuckerberg welcoming the future with open arms, while others like Stephen Hawking and Bill Gates have warned of the need for safeguards and deliberation.
Still, the accompanying infographic in the article shows just how narrow that debate has been, amongst the (mostly white) men who are well steeped in technology.
But the issues raised by AI will affect many aspects of society from the types of jobs that will exist to how we raise our children and even the lines between humanity and machine.
Case in point: Elon Musk's new company is talking about basically uploading and downloading between human brains and machines.
Bottom line: Everyone needs to have a say.
Google's YouTube headache is Facebook's opportunity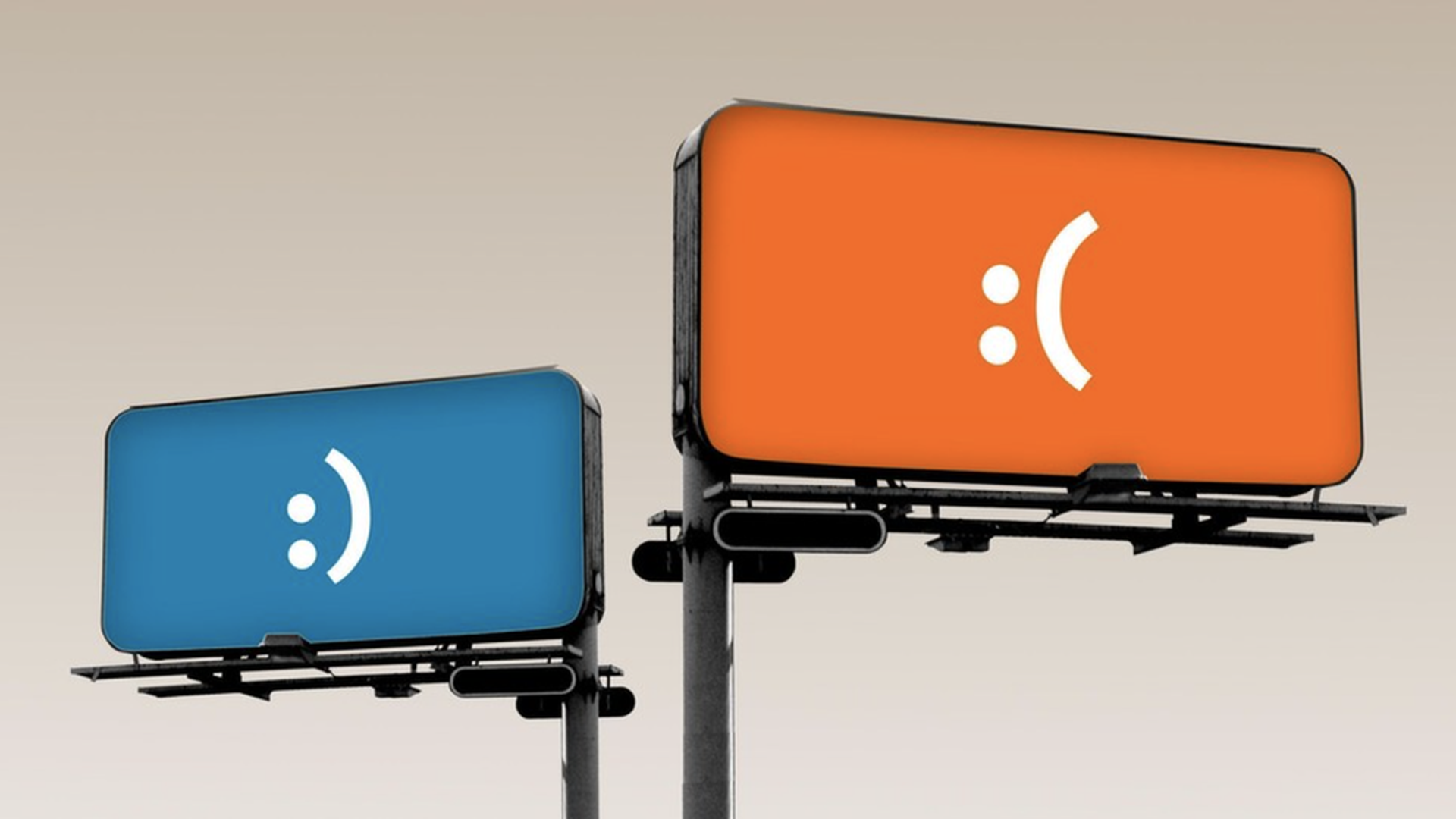 Big-name advertisers are continuing to pull their ads from YouTube as the company scrambles to rethink how it deals with controversial content uploaded to its site. Rival Facebook may benefit as Google tries to sort things out, as may advertisers, who may have more leverage while Google is on the defensive, Sara Fischer reports.
Winners:
Facebook: Facebook has been testing mid-roll video ads that will eventually be available for everyone to buy programmatically, the same way YouTube sells video ads. But is that still a good idea? Facebook Live is facing major backlash for extremist content that's being uploaded. Introducing video ads into crowdsourced videos, especially live ones, could pull Facebook into the same mess Google is currently facing. Now, Mark Zuckerberg has time to observe YouTube's travails and tweak his strategy.
Advertisers: YouTube's ad crisis could give advertisers leverage for more data and control, Recode reports. Google, which has been called a "walled garden" for keeping its metrics secret, could find itself needing to be more transparent with its advertisers about where their ads are going.
Tech competitors: As CNN's Brian Stelter noted earlier this week, a few of the advertisers that were first to pull ads from Google in the U.S., like AT&T and Verizon, are Google's competitors in some areas. Google's new YouTube TV streaming service, for example, competes directly with AT&T's DirecTV and DirecTV Now television services.
Losers:
Ad buyers: Ad buyers are supposed to be responsible for placing advertising next to brand-safe content. While most ad buyers realize that programmatic ad buying through Google has risks, they've been able to avoid pulling Google buys from plans by creating lists of places they won't let their content run, but those lists fail to catch all offensive content. With heightened awareness around Google's problems, ad buyers are going to have a tougher time convincing their clients to run on YouTube, even if the return on investment is high.
Alphabet: Shares in Google's parent company fell after the ad crisis reached the U.S. last week; though it's unknown how big a revenue hit Google is taking and some analysts say the crisis will have no lasting impact.
YouTube: On Friday, WSJ reporter Jack Nicas spotted a pre-roll ad for YouTube Red (YouTube's subscription service) alongside explicit content. And last week, Axios highlighted how even as YouTube is being slammed by advertisers for not being restrictive enough in weeding out extremist content, LGBTQ advocates are criticizing the video platform for flagging even the most mundane of LGBTQ content as potentially sensitive. Such restrictions could impact the ability of youth and others to access those videos.
D.C. Dispatch: Say goodbye to broadband data privacy
The House is poised to vote Tuesday to withdraw privacy protections passed in the waning days of the Obama administration. The FCC-approved rules would have required broadband providers to get consumers' consent to share their data, including web-browsing history. But if, as seems likely, the House passes the bill and President Trump signs it, Comcast, Verizon, AT&T and the like will remain free to do with your data as they see fit under their privacy policies (unless consumers specifically tell them to stop).
What it means: If you want to protect your internet traffic from being viewed from your Internet Service Provider, you have some options, including using a VPN, or virtual private network. That said, some content sites (such as Netflix) restrict use of VPNs, which can also be used to try to get around geographic restrictions. Former FCC staffer Gigi Sohn explains the consequences in this piece for The Verge.
Red Hat CEO: Businesses remain confident under Trump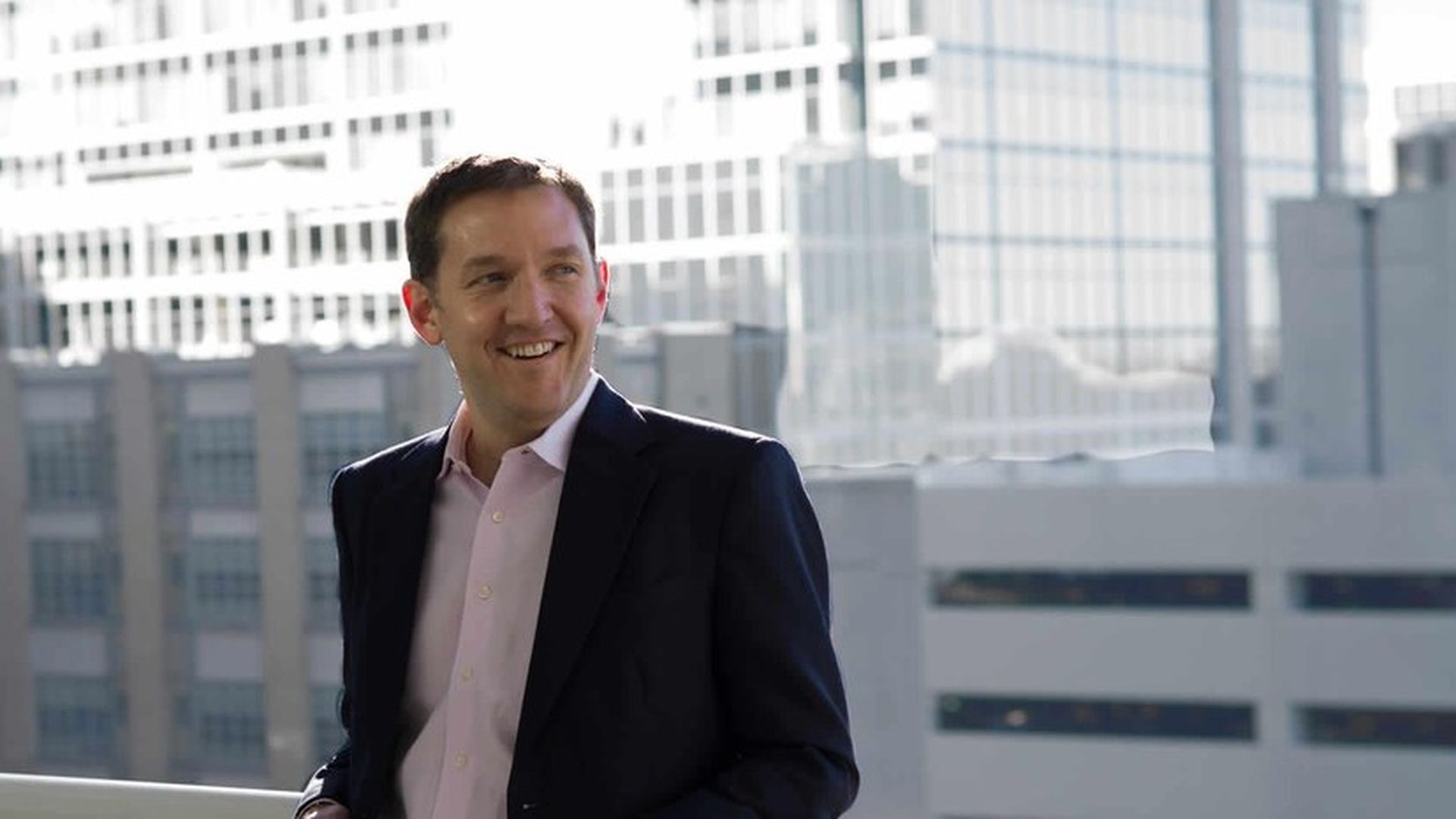 While it saw a brief delay in some government spending late last year, Red Hat says that business has resumed and corporations are continuing to invest heavily.
"There's right now a sense of business confidence that is driving the stock market but also investment plans by companies," CEO James Whitehurst told Axios on Monday. "If anything, it's more positive than it's been in years."
Whitehurst's comments came in a phone conversation following the open source software company's better-than-expected quarterly earnings report.
When it comes to deciding when to join tech companies in speaking out against the Trump Administration and taking a position on other political topics, Whitehurst said he and North Carolina-based Red Hat are trying to strike a tough balance. Whitehurst has been personally outspoken against the travel ban and North Carolina's anti-LGBTQ HB2, aka the "bathroom bill," while the company has been more measured.
As for HB2, which has cost the state billions, Whitehurst said it hasn't hurt Red Hat, but has led some employees to choose to work at other company locations. "I do think it has hurt North Carolina," he said.
As BART stalled, Uber and Lyft surged
BART, aka Silicon Valley's subway system, saw service shut down between San Francisco and Oakland on Monday. The result was a crush of demand for public service alternatives like buses and ferries. But, as has also become customary, it was an opportunity to see Lyft's and Uber's surge prices in action.
Rides from Oakland to San Francisco topped $100 in some cases, according to SFGate and social media postings. While total shutdowns of public transit are rare, it could also provide a glimpse of what transit options could look like during peak times in a world dominated by surge price economics.
The future of work
A report commissioned by the Technology CEO Council out this morning makes the case that technologies like AI, robotics and 3D printing will increase productivity in physical industries like manufacturing and will therefore create more jobs, not fewer. A few points the report makes:
A more productive physical economy will make American workers more valuable and employable. It also will free up resources to spend on new types of goods and services.
Artificial intelligence and robots will not only perform many unpleasant and super-human tasks but also will complement human capabilities and make workers more productive while creating new types of jobs.
"Smart" manufacturing could create a new set of manufacturing-related jobs and allow American factories to compete more effectively against low-wage rivals.
Counterpoint: The National Bureau of Economic Research on Monday published a paper estimating that the U.S. has already lost between 360,000 and 670,000 jobs to robots since 1990, and the pace of displacement is set to accelerate. If automation proceeds at predicted rates, millions of jobs could be lost while wage growth is reduced by up to 2.6 percent between 2015 and 2025.
We here at Login like our jobs, and very much don't want to be replaced by robots. But we need your juicy tips. Just reply to this email and we promise you will reach an actual human being. Said humanoid can also be reached at ina@axios.com.