Happy Valentine's Day (or Pink Candy in the Office Day, as it's known in many tech circles).
https://www.axios.com/newsletters/axios-login-fcdec94a-62d5-4729-ac69-94004756fda1.html?chunk=0#story0
Tech aims to teach Congress a lesson on AI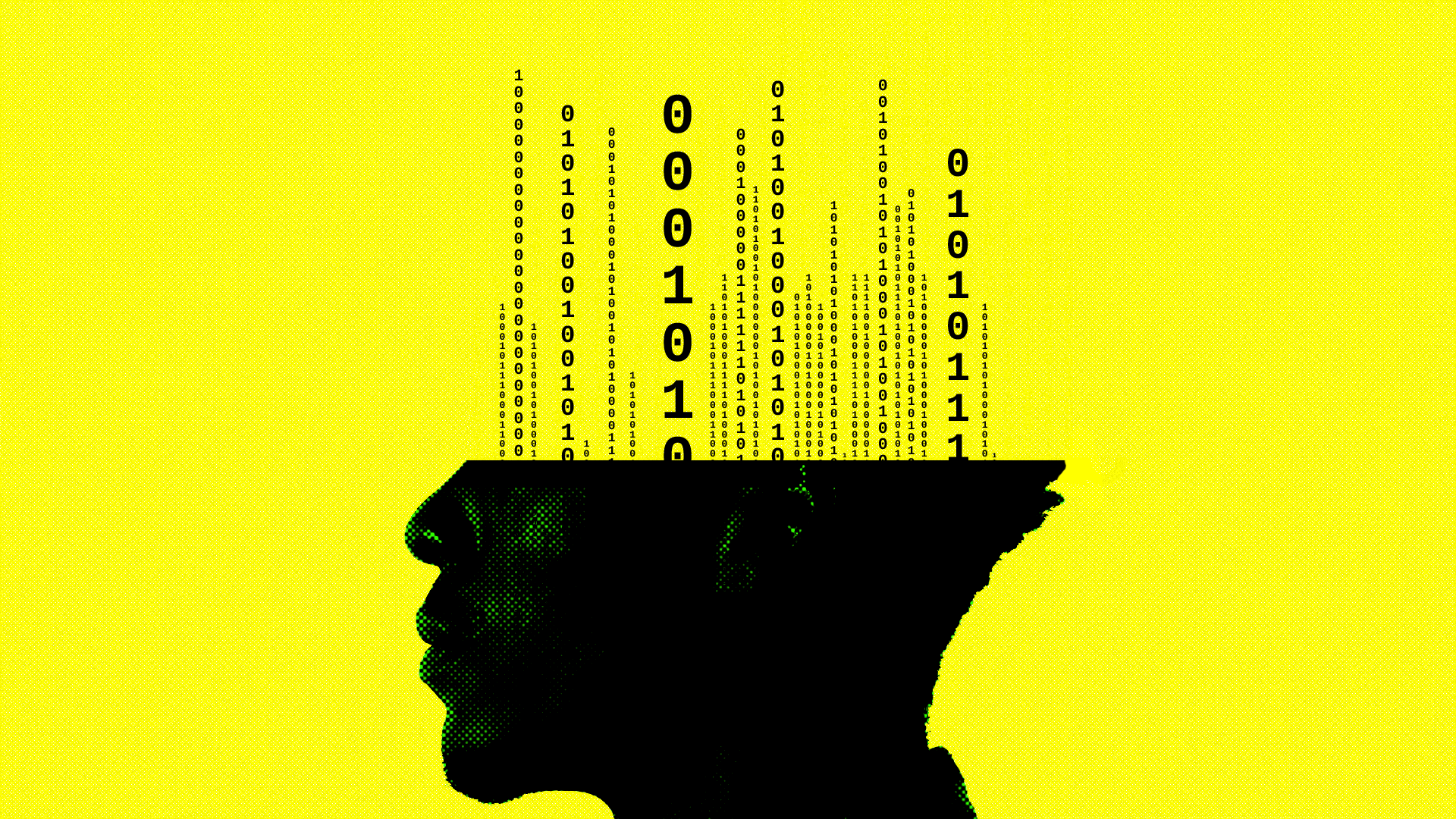 The tech industry hopes to use a House committee hearing Wednesday to both educate Congress on the potential benefits of artificial intelligence while downplaying many concerns as the product of science fiction.
What's happening: In the first of three hearings, the House subcommittee on information technology aims to better understand the current state of AI, the barriers to adoption and how government might benefit from using the technology.
The testimony Wednesday is coming from academics as well as representatives of Intel and Nvidia, two of the companies whose server chips are used to process AI.
What they're saying:
AI represents the "Biggest economic and technological revolution in our lifetime," Nvidia's Ian Buck says. "The sooner we get started, the sooner we can reap the benefits."
Intel's Amir Khosrowshahi says "My message to Congress is this is a really remarkable time; Let the innovation proceed." (Fun fact: He's the cousin of Uber CEO Dara Khosrowshahi and of Hadi and Ali Partovi, too).
The subtext: The underlying message is that AI is nothing to be scared of. Buck plans to describe AI as little more than the latest evolution of modern statistics. Also implicit is a desire to keep regulation at a minimum.
Why it matters: AI is seen as one of the biggest opportunities in technology, and in business in general, but the degree to which regulators embrace or oppose it could dictate the pace of innovation.
https://www.axios.com/newsletters/axios-login-fcdec94a-62d5-4729-ac69-94004756fda1.html?chunk=1#story1
Who's funding the battle against tech addiction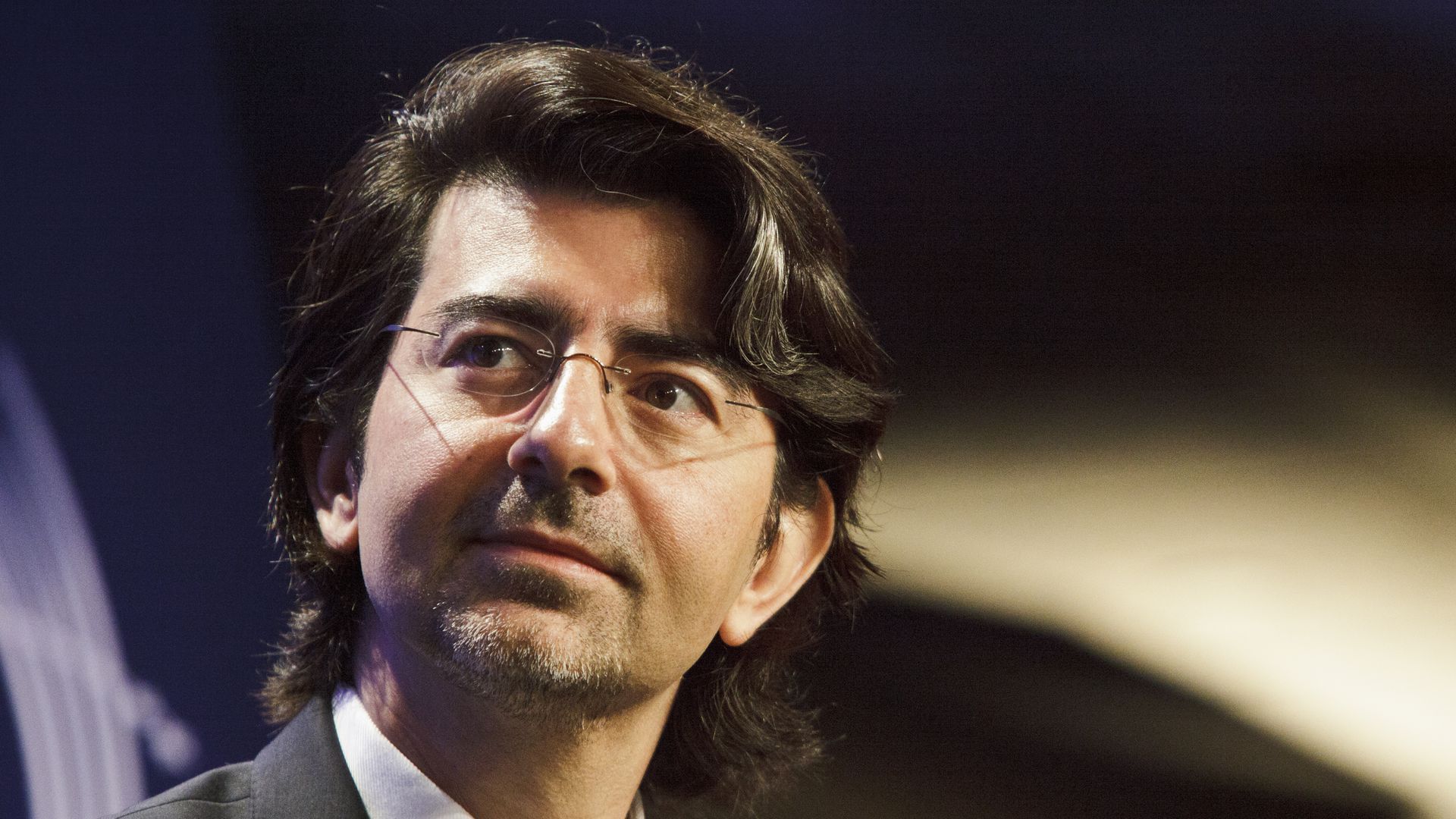 eBay founder Pierre Omidyar is among those funding an effort to draw attention to tech addiction, Axios' David McCabe reports.
Omidyar is backing the the newly-formed Center for Humane Technology which aims to educate around tech's less desirable impacts on society.
The details:
In September, the Omidyar Network gave a $300,000 short-term grant to what is now the Center for Humane Technology, run by former Googler Tristan Harris, to capitalize on the growing interest in the negative effects of tech products. The organization recently announced it's running a "Truth About Tech" advocacy campaign with media watchdog Common Sense.
"They're looking to raise a much larger tranche of funding, which we are working with them to craft," says Paula Goldman, who leads Omidyar's Tech and Society Solutions Lab, which was unveiled last week. "There's a lot of interest in what they're doing."
Harris' group has yet to achieve non-profit status, so they reached an arrangement with Reboot, the non-profit behind the National Day of Unplugging, to act as their fiscal sponsor so they could take tax-deductible donations as interest in their work grew among foundations, Reboot executive director David Katznelson says.
https://www.axios.com/newsletters/axios-login-fcdec94a-62d5-4729-ac69-94004756fda1.html?chunk=2#story2
Uber's business still growing, despite turmoil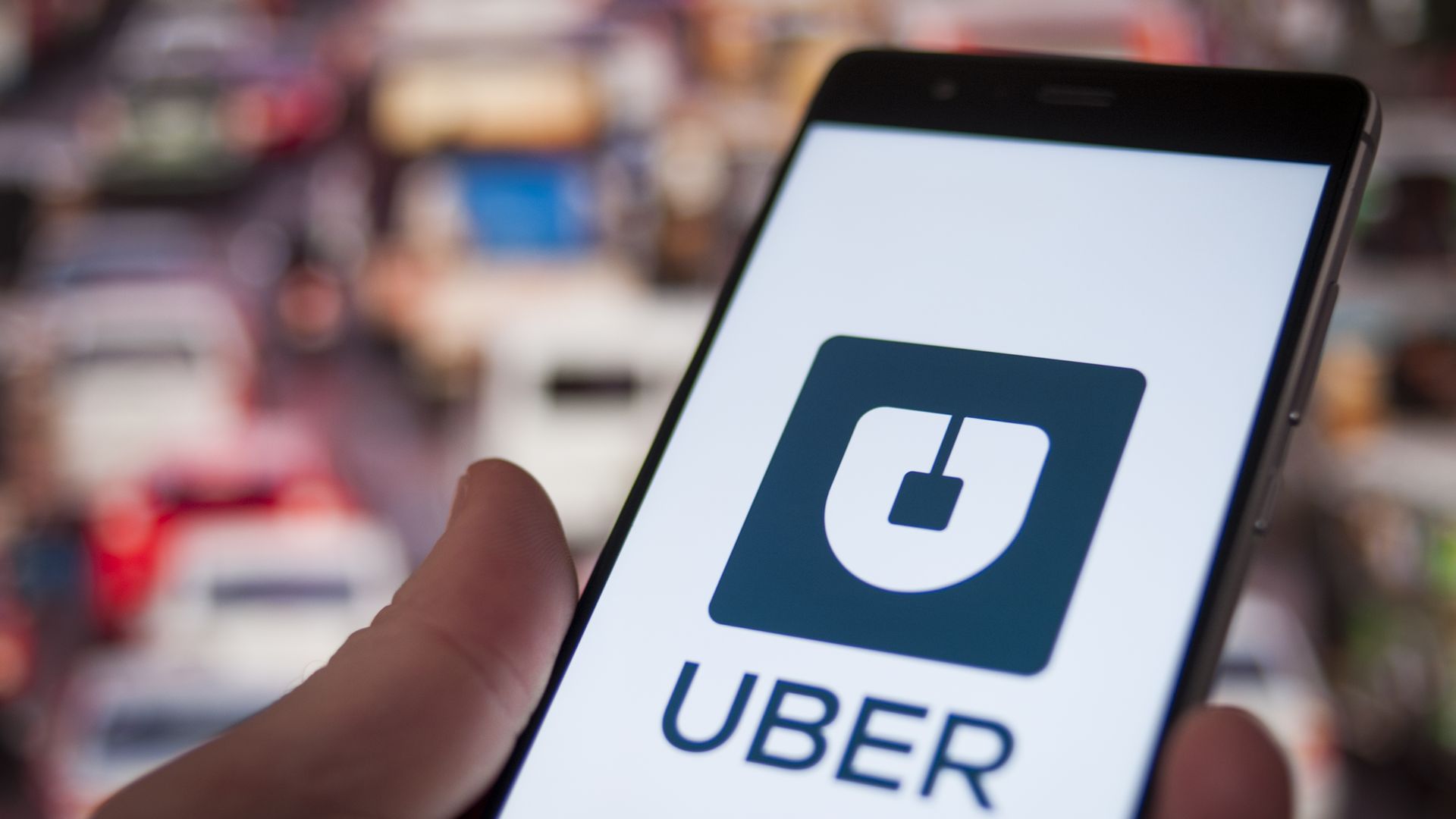 Despite Uber's brutal year of scandals and upheaval, the company is generating more revenue and narrowing its losses, Axios' Kia Kokalitcheva reports.
By the numbers:
Its net revenue for the quarter was $2.2 billion, up from $1.4 billion in the same quarter the prior year, while Uber narrowed its quarterly loss to $1.1 billion.
It posted $4.5 billion in losses for the year on about $7.5 billion in sales.
Gross bookings in the fourth quarter (the total amount customers paid in fares) rose to more than $11 billion. For the year, total gross bookings were $37 billion.
Its UberEats food delivery service has grown to about 10% of bookings, or $1.1 billion for the quarter.
Why it matters: With its hopes to go public next year, Uber has to prove that it has a business that can exist without constant venture capital infusions.
Yes, but: It did increase its spending on driver bonuses and rider promotions.
https://www.axios.com/newsletters/axios-login-fcdec94a-62d5-4729-ac69-94004756fda1.html?chunk=3#story3
The job for CEOs: Keep building trust
The U.S. is facing the worst collapse in the trust of institutions — businesses, media, NGOs, government — ever recorded in the history of the Edelman Trust Barometer, an annual survey. But while trust in institutions has plummeted, trust in employers has inched up.
More: Axios' Kim Hart describes what's happening in this video and in her full story here.
https://www.axios.com/newsletters/axios-login-fcdec94a-62d5-4729-ac69-94004756fda1.html?chunk=4#story4
"Rise of the Rest" heads south
Revolution's Steve Case and J.D. Vance are heading to Birmingham, Chattanooga, Dallas, Louisville and Memphis for the 7th "Rise of the Rest" bus tour in May, they announced this morning.
Funding: Revolution also declared the names of the startups that will receive its first round of investments from the Rise of the Rest Seed Fund.
The $150 million fund was recently launched to support startups in cities outside of the typical tech hubs of Silicon Valley, New York and Boston.
The seed fund has backing from the likes of Michael Bloomberg, Reid Hoffman and Megan Smith. 
Why it matters: Case's "Rise of the Rest" effort has helped draw attention to the need for more venture capital in underserved markets that haven't benefited from the tech boom. Last week, Google for Entrepreneurs director Mary Grove announced she was joining the firm as a partner based in Minneapolis. 
https://www.axios.com/newsletters/axios-login-fcdec94a-62d5-4729-ac69-94004756fda1.html?chunk=5#story5
Take Note
On Tap
The House Subcommittee on Information Technology is holding the first of three hearings on the role of AI. (See above.)
Meanwhile, another House subcommittee is exploring how blockchain can be used beyond Bitcoin. IBM is among the companies testifying.
The Senate Commerce Committee considers four nominations to the Federal Trade Commission.
Cisco reports earnings.
Trading Places
Former Samsung Electronics CTO Injong Rhee is joining Google to work on Internet of Things projects under cloud chief Diane Greene.
eBay has hired former Microsoft and Twitter executive Jan Pedersen as chief scientist for artificial intelligence.
Chialin Chang, who served as CFO and as president of smartphones for HTC, has resigned from the company due to a "personal career plan," according to Engadget.
ICYMI
https://www.axios.com/newsletters/axios-login-fcdec94a-62d5-4729-ac69-94004756fda1.html?chunk=6#story6