Axios Login
June 21, 2019
📷 This week on "Axios on HBO": An interview with California Gov. Gavin Newsom, how memes may be influencing Andrew Yang's 2020 bid, plus the inequities of marijuana legalization. Tune in Sunday at 6pm ET/PT. 
Meanwhile, it turns out most people like the word counts — 80% of all Axios newsletter readers and three-quarters of Login readers. Since apparently you are all dying to know, today's Login is 883 words, ~ 3 minute read.
1 big thing: Niantic's Harry Potter-size step into an AR future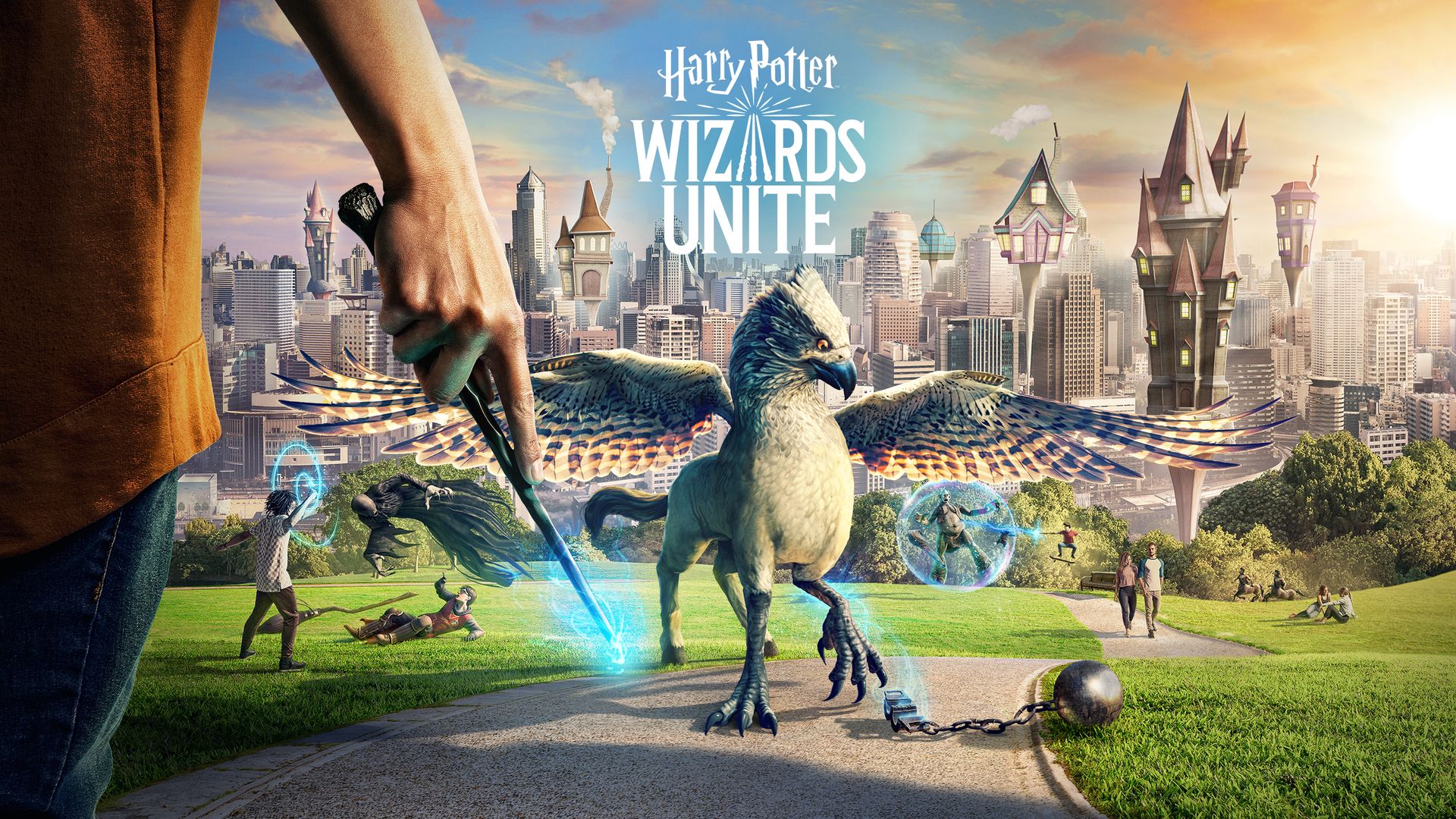 This week's release of "Harry Potter: Wizards Unite" isn't just the debut of a highly anticipated mobile game. It's also a glimpse into the future of augmented reality and location-based gaming.
Why it matters: This gives Niantic, which also is the San Francisco-based creator of "Ingress" and "Pokemon Go," a chance to show how it can work with partners — and begin to turn the game system it has created into a platform others companies can build upon.
Details: In an interview, Niantic CEO John Hanke said much of the "Harry Potter" gameplay, user interface and animations were developed by Warner Bros., with Niantic contributing a lot of the technology.
What's next: Hanke said that Niantic now has a rich platform built on real-world points of interest and "spawn points" along with multiplayer battle mechanics. The next step is to get more outside developers working on it.
"It really creates an awesome palette for a team that wants to come in and build something," Hanke said.
The next step in that process is a contest for developers with their own ideas on what could be built on top of that platform.
This week, Niantic announced 10 finalists for that effort.
The big picture: Hanke said "Wizards Unite" reflects lessons learned from "Pokémon Go."
The AR features, for example, don't require players to keep holding their phone in front of them, a nod to the fact that many "Pokémon Go" players turned off the feature.
And while "Wizards Unite" also encourages people to get out and walk, Hanke said there are more things that can be done at home or work, without having to walk outside.
Niantic is also building pieces that will become more relevant when AR moves from the phone screen to some sort of glasses, a leap that is still a bit away.
"We're really excited about glasses," Hanke said. "It's a handful of years out. Probably not next year, but probably not too far off."
Plus:
Hanke, who wore a Gryffindor scarf to work Thursday, said he has played a lot of Harry Potter games and promised that "Wizards Unite" comes the "closest to any of enabling that fantasy, certainly my fantasy, of becoming a wizard."
As for Niantic's recent move to drop Apple Watch support, Hanke said it was a question of resources that could better be used serving all players rather than a small subset. But, he said he remains "enamored" with the Apple Watch and wearables, particularly as they become standalone devices. "This is sort of a temporary retreat from this space. I suspect we will be back."
Watch for a "Harry Potter: Wizards Unite" event later this summer, Hanke added.
Go deeper:
2. Chart: Slack ends first day of trading where it started
Slack closed its first day of trading on the public market at $38.62 a share, up less than 0.5% from its opening price of $38.50.
The bottom line: It didn't close notably higher than its opening price, but a steady first day is a good result for Slack's unorthodox choice of a direct listing.
3. Google gives up on making its own tablets
After years of trying to make Android tablets a bigger thing, Google will stop making its own slates.
Why it matters: Google's entry into the market failed to make Android-based and Chrome OS-based tablets more significant rivals to Apple's iPad.
Yes, but: The software unit that makes Android will continue to work with companies like Samsung that make their own Android tablets.
Hardware chief Rick Osterloh confirmed the company is scrapping plans for future Google-made tablets, though it will continue to support the Pixel Slate it introduced last year.
"Hey, it's true...Google's HARDWARE team will be solely focused on building laptops moving forward, but make no mistake, Android & Chrome OS teams are 100% committed for the long-run on working with our partners on tablets for all segments of the market," Osterloh said in a tweet.
4. The rare earths brawl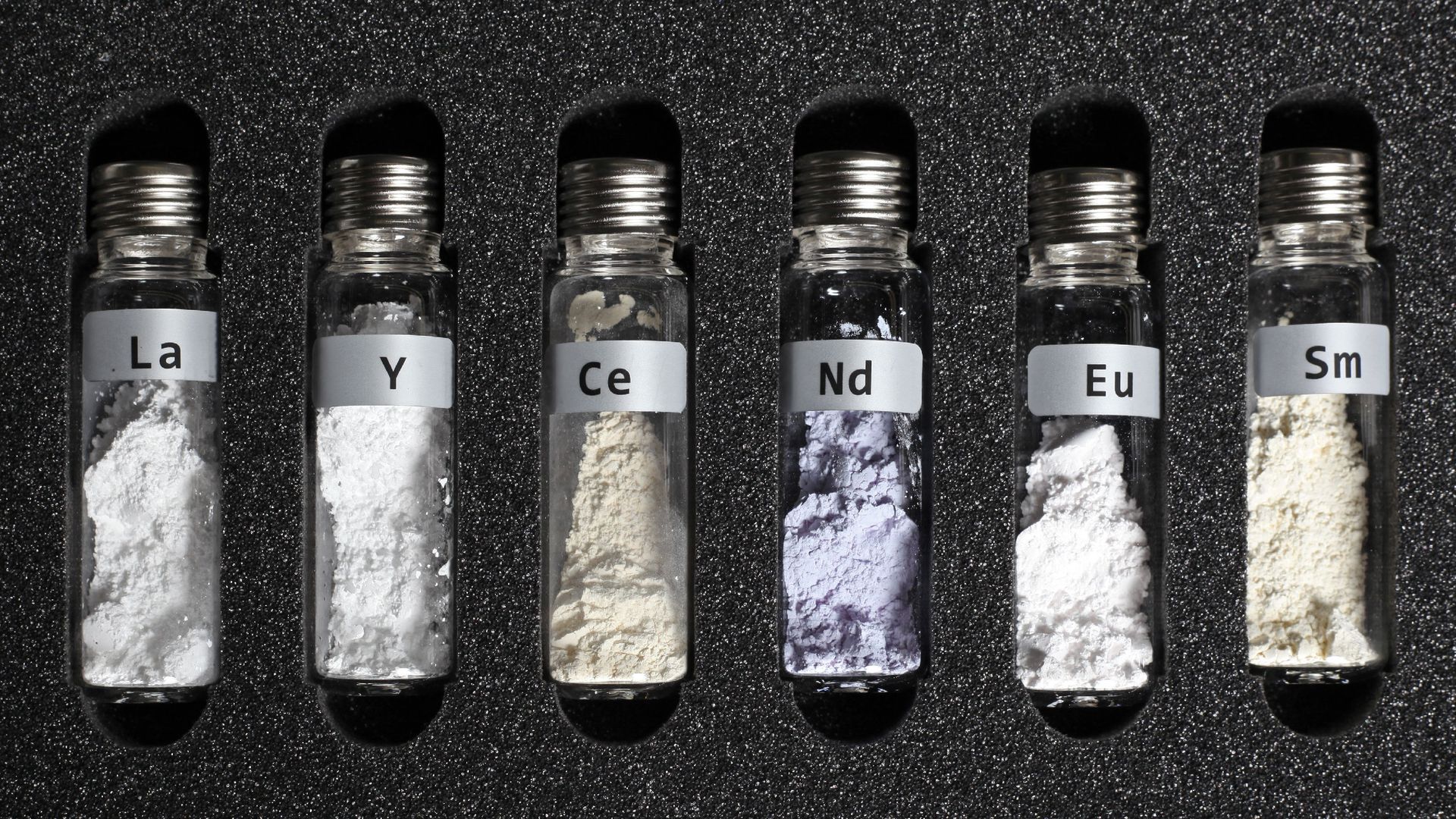 In 2010, China and Japan got into a mighty fishing kerfuffle, and Beijing responded by halting exports of rare earth minerals — elements crucial to a slew of military and commercial technologies. The world shuddered, since China produced more than 90% of the world supply.
But then new mining projects sprang up elsewhere, and China, rather than lose its market dominance, lifted the export ban, Axios' Steve LeVine writes.
Today, China is again raising the threat of a rare earths cutoff, this time linked to its trade brinkmanship with the U.S.
Again, new supplies are being studied elsewhere, including in the U.S., and some experts believe that China will back off.
But this time, China may not retreat as quickly as in 2010, says Martijn Rasser, a senior fellow at the Center for a New American Security.
Between the lines: "China is trying to develop its own micro-electronics industry. They may decide, 'We can use all these rare earths ourselves, and not export them,'" Rasser tells Axios.
The bottom line: Experts say that, even at top speed, it would take five or more years to develop sufficient outside supply of the 17 rare earth elements. A U.S.–China trade deal will probably tamp down the rare earth threats. But in the long term, Rasser says, China is likely to dial back the exports in order to supply its own companies.
5. Take Note
On Tap
Cannes Lions wraps up today in France.
Trading Places
23andMe VP of business development Emily Drabant Conley joined the board of directors of the fertility startup TMRW.
ICYMI
Researchers believe the equivalent of 31,000 rentals in Canada were taken off the housing market due to Airbnb. (The Globe and Mail)
Apple launched a voluntary recall and replacement program for some older 15-inch MacBook Pro laptops, saying the batteries could overheat and pose a fire safety risk. (Reuters)