Axios Login
March 31, 2021
Congrats to the Stanford Cardinals for an inspired come-from-behind win to secure a berth in the Women's Final Four, as well as to UConn, Arizona and South Carolina.
Today's edition is 1,306 words, a 5-minute read.
1 big thing: Tech's public trust erodes
Global and U.S. trust in Big Tech companies took a tumble over the past year even as the pandemic made our lives more dependent than ever on their products and services, according to a new Edelman survey.
Why it matters: High public esteem has helped protect the tech industry from critics and regulators, but that shield is weakening.
Driving the news: Edelman's annual Trust Barometer survey shows that favorable views of the tech sector globally dropped six points overall, to 70 (on a scale of 100).
That's still ahead of other sectors of the business world, but represents a significant decline from prior years and comes as trust in corporations overall has risen.
In the U.S., trust in the tech sector dropped more precipitously, falling nine points, to an all-time low of 57.
That puts tech basically in the middle of the pack of industries — behind healthcare, retail, manufacturing but ahead of the energy, automotive and financial services sectors.
Social media companies, which weren't included as a category in past years, achieved a trust score of 46, putting them below all other categories of businesses in the rankings.
The big picture: The onset of the COVID-19 pandemic seemed to offer tech companies a chance to improve their image by helping during the crisis, but the outcome was mixed.
Companies like Amazon, Facebook and Google helped fill vital roles in delivering goods and keeping communication going.
However, the pandemic also magnified tech's negative impacts, especially as misinformation flourished about COVID-19 itself as well as around the election and other issues.
2. Exclusive poll: Both parties blame social media for Capitol siege
Republicans and Democrats overwhelmingly agree on one thing: Social media had at least some responsibility for the Jan. 6 attack on the U.S. Capitol, according to new survey data from Harris Insights shared exclusively with Axios, Kim Hart reports.
Why it matters: 71% of Republicans and 77% of Democrats say social media platforms bear responsibility for the Jan. 6 events — a stark sign of the growing animosity toward them from both sides of the aisle.
The big picture: The survey was conducted in the days following last week's House hearing featuring the CEOs of Google, Facebook and Twitter.
Many Americans were not aware of the hearing, but among those that were, Democrats were significantly more likely than Republicans to come away from it thinking better of the tech CEOs (59% vs. 35%).
Context: The insurrection occurred after President Trump told his supporters in a tweet to head to the Capitol.
Twitter permanently banned Trump's account from the platform, and YouTube and Facebook indefinitely suspended his accounts.
The majority of Americans (58%) agree that Twitter and Facebook should still bar Trump from their platforms.
But there's a partisan divide: 82% of Democrats agree with the decision while 27% of Republicans do. Meanwhile, 55% of independents agree.
Where it stands: Nearly two-thirds of Republicans (64%) say social media makes us even more divided, with a little more than a third (36%) say social media just reflects existing divisions.
It's flipped for Democrats, 41% of whom say social media divides us and 59% saying it merely reflects existing divisions.
3. Turing Award to duo who wrote the book on programming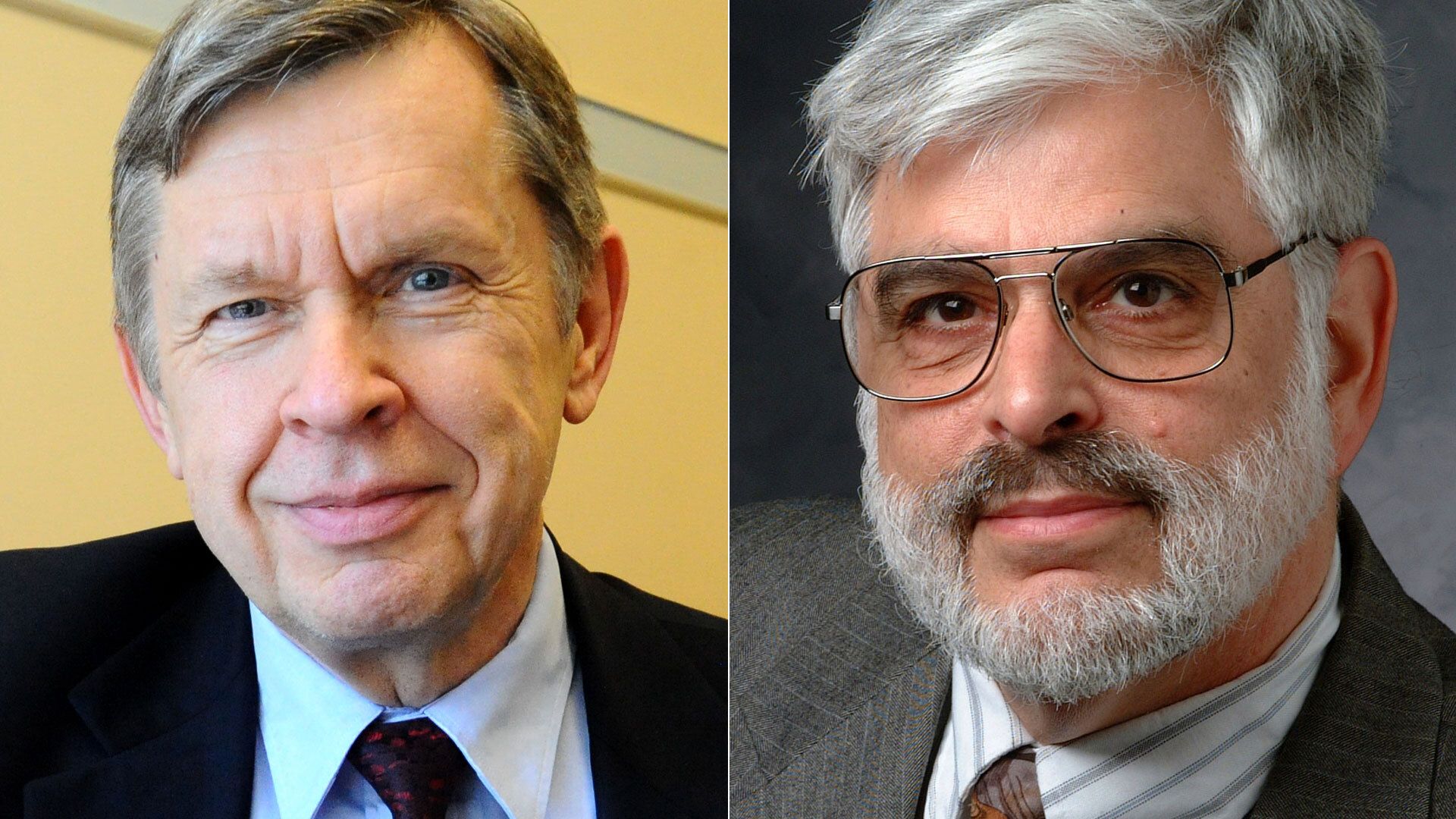 Widely considered the Nobel Prize of computing, the Turing Award often goes to someone for a particular piece of work. This year, the Turing is going to two professors, Alfred Aho and Jeffrey Ullman, for literally writing the book on how computers are programmed.
Why it matters: Aho and Ullman have influenced the industry both directly and through all those they have influenced, including Google co-founder Sergey Brin, for whom Ullman served as Ph.D adviser.
Aho and Ullman both got their doctorates from Princeton and then worked together at Bell Labs from 1967 to 1969. In 1969, Ullman left for academia while Aho remained at Bell Labs for 30 years.
The pair published 9 books together, including the highly influential 1974 tome "The Design and Analysis of Computer Algorithms" and 1977's "Principles of Compiler Design."
The big picture: In a joint interview, Ullman and Aho both said they have been surprised how deeply computing has been enmeshed in human life in the years since they wrote their pioneering texts.
"I find it hard to believe how important computer science has become, thinking 50 years ago when it was kind of marginal as a topic," Ullman said.
Aho notes that there are now roughly as many computer languages — around 7,000 — as there are languages spoken by humans.
Between the lines: Aho said he took much away from an encounter during his first week at Bell Labs, when a colleague told him, "You can have much more impact if you not only do good work but teach others how to use your good work."
Ullman and Aho have taught many in their years — Ullman at Stanford and Aho at Columbia.
As for his most famous student, Ullman said he didn't have to do much for Sergey Brin, beyond helping ensure that Brin and Larry Page had enough disk space for their early work on what became Google.
"My job as his adviser was really just keeping out of his way, letting him do what he wanted," Ullman said.
4. Facebook plans to give users more control
Facebook intends to provide users with new controls to directly personalize what items show up in their news feeds, the company's VP of global policy Nick Clegg announced in an op-ed Wednesday, Axios' Sara Fischer reports.
What's happening: From the documentary "The Social Dilemma" to analysts of "surveillance capitalism" — both of which Clegg aims to rebut — Facebook's critics have zeroed in on the algorithms that shape users' experiences by selecting news feed content. With the company's new moves, it's trying to say to users, "You decide!"
Details: Clegg's article said the company has made several product changes to help users more easily identify and engage with content they choose, versus what an algorithm assumes they like.
For example, Clegg says Facebook is building on its Favorites feature, which allows users to star top friends and Pages in order to boost the visibility of those favorites' posts. In a new feature, those select posts will also populate a new "Favorites" feed, as an alternative to the standard News Feed.
Clegg says Facebook is also introducing a new "Feed Filter Bar" to make toggling between a chronological News Feed and the standard, algorithmically populated News Feed easier (as Twitter users have long done).
Facebook is also "in the relatively early stages of exploring whether and how to rank some important categories of content differently — like news, politics, or health," Clegg says.
Why it matters: It's the latest effort by the tech giant to pull controversial topics like politics out of its News Feed to try to make the platform less polarizing.
5. Apple invests in music distribution startup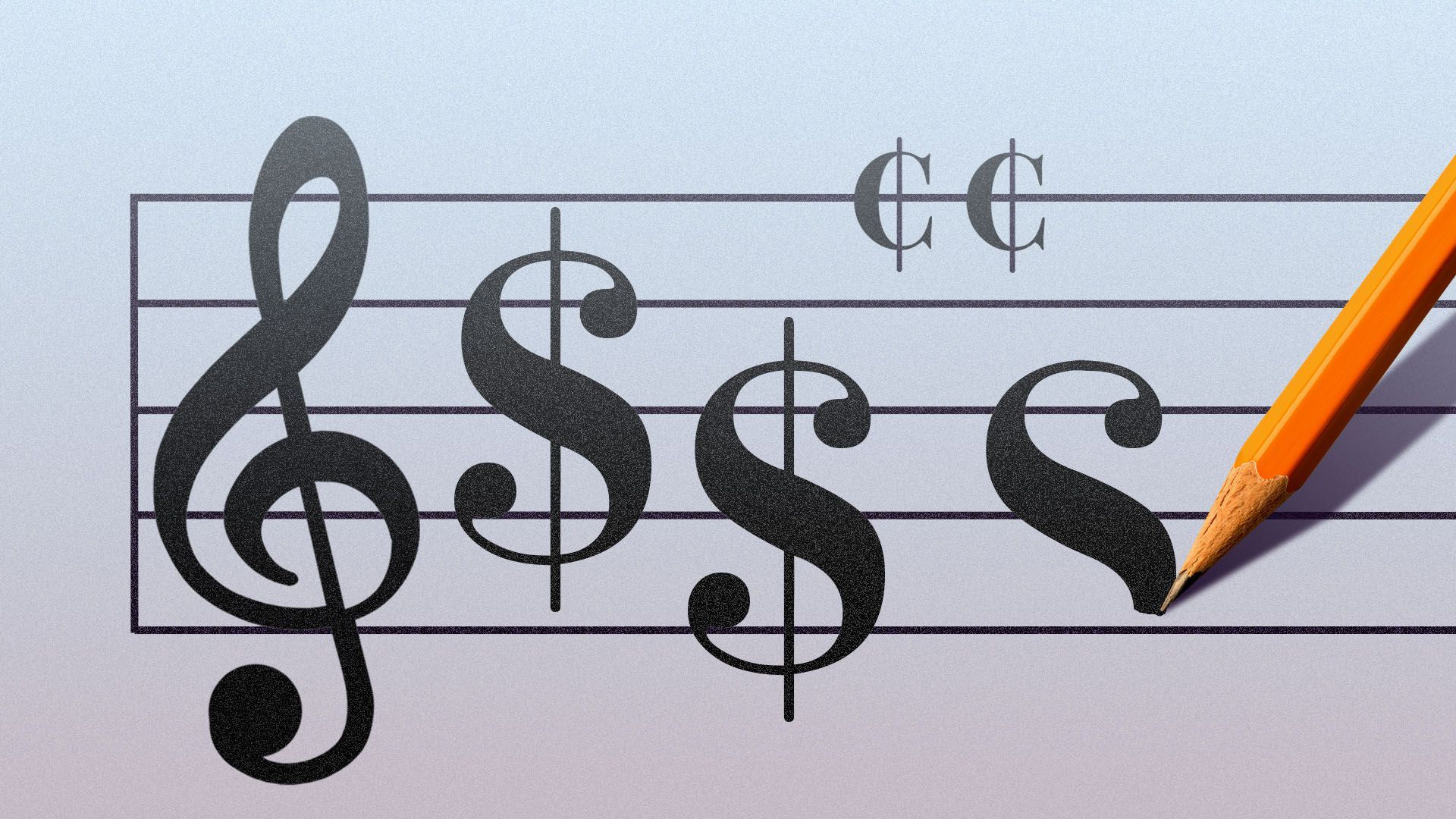 UnitedMasters, a music distribution platform that serves as a kind of Substack for musical artists, is announcing today it has raised $50 million in Series B funding led by Apple, Axios' Dan Primack reports.
Why it matters: Apple rarely participates in venture capital rounds, let alone leads them. In fact, the last one we can find was a 2017 investment in Didi Chuxing.
UnitedMasters is run by Steve Stoute, a former record label exec and artist manager who produced albums for artists such as Mariah Carey and Nas.
How it works: UnitedMasters lets musicians bypass record companies and release their music straight to streaming platforms like Apple Music and Spotify. It claims to have over 1 million artists on its platform, paid directly without having to give up ownership rights.
6. Take note
On Tap
AlwaysAI is hosting a free webinar at 10:30am PT on how computer vision has helped in the vaccine distribution effort.
Trading Places
Facebook chief revenue officer David Fischer plans to leave the company this fall after a decade at the social media giant.
Overstock.com hired former Amazon marketing executive Elizabeth Solomon as its chief marketing officer. At Amazon, Solomon was head of marketing for the retailer's private brands.
ICYMI
Security expert Brian Krebs says he's been told by a source that internet-of-things device makerUbiquiti downplayed what was actually a "catastrophic" breach in January. (Krebs on Security)
Arm introduced the first major overhaul of its core chip design in a decade, with the new blueprint optimized for security and AI. (The Verge)
Microsoft-owned LinkedIn confirms it is among the many tech companies working on a Clubhouse rival. (TechCrunch)
7. After you Login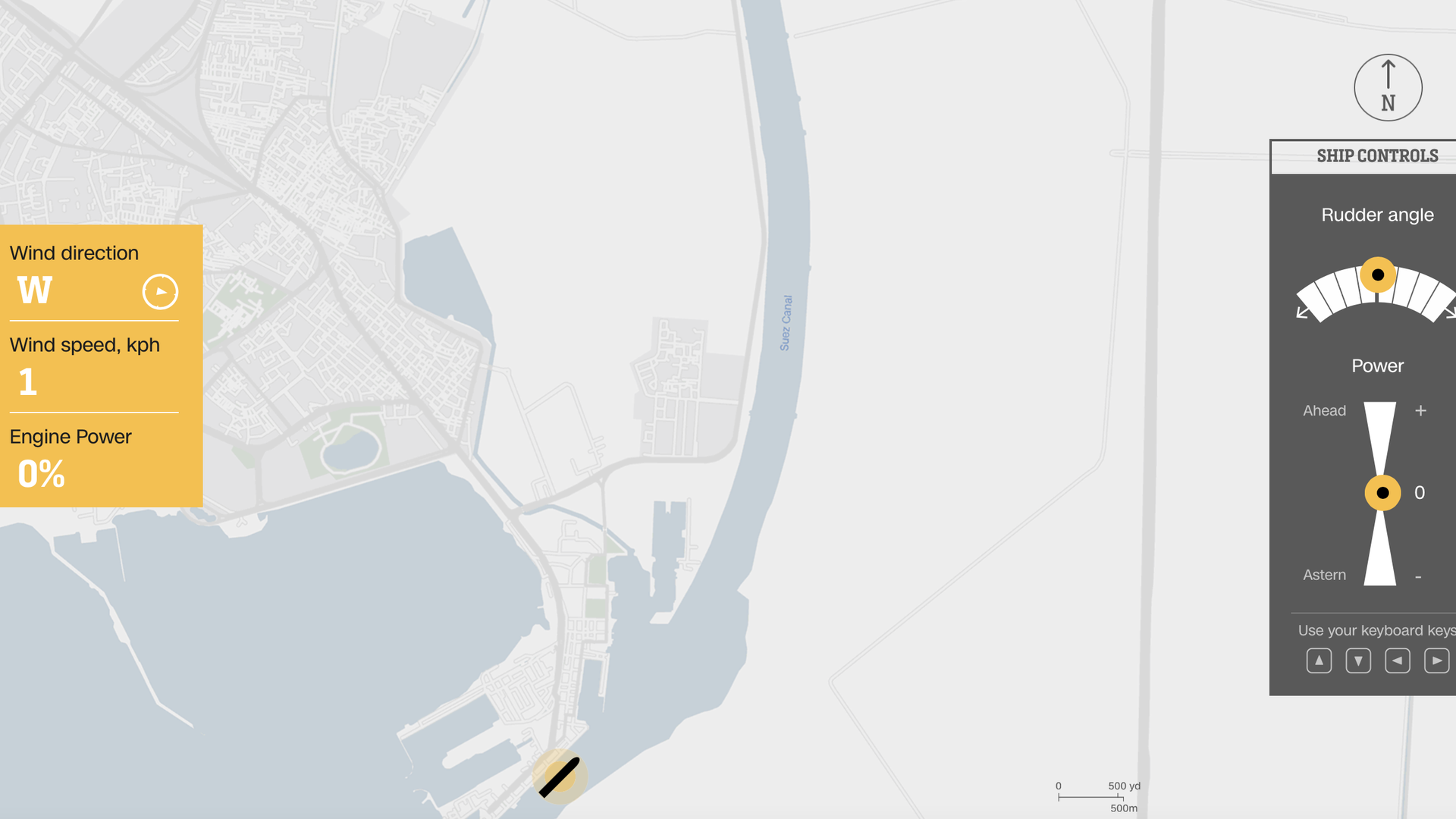 CNN created this interactive that lets people simulate trying to steer through the Suez Canal.