Time to rest up, developers. Facebook's F8 may be over, but Microsoft's Build conference and Google I/O are both next week.
https://www.axios.com/newsletters/axios-login-f5d589f7-9085-4f20-a6a7-20e9032b19a8.html?chunk=0#story0
1 big thing: How Facebook is thinking about AI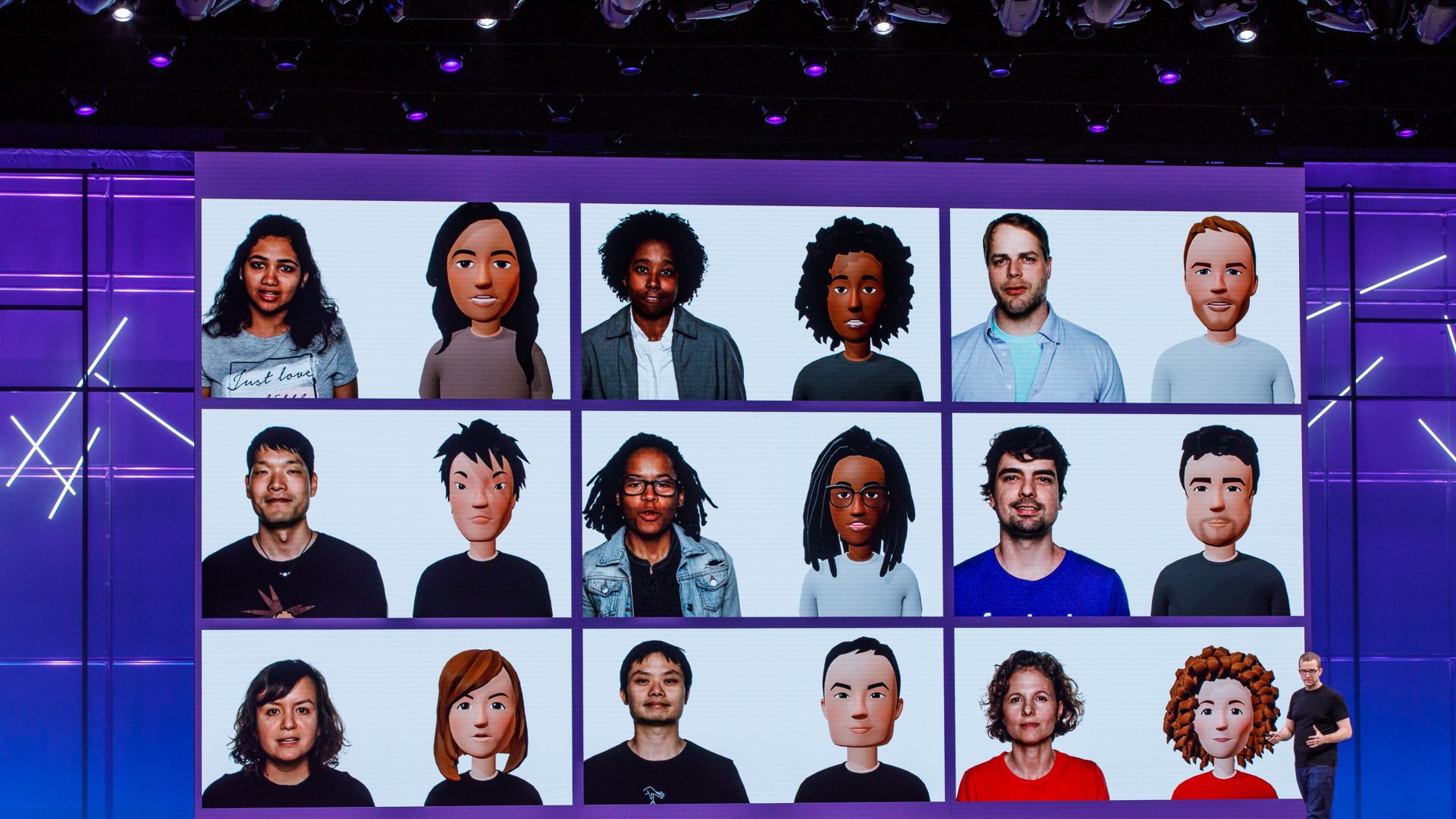 In outlining Facebook's 10-year plan, CTO Mike Schroepfer said Wednesday that artificial intelligence is the key to nearly everything the company wants to do, from photorealistic virtual reality avatars to blocking offensive content.
What they're saying: The company touted a bunch of ways it is already using AI, including for image recognition, where it has used billions of hashtagged Instagram photos to better understand what's in a photograph.
In discussing AI, though, Facebook spent as much time talking about how it approaches the ethics of what it's doing as it did about the results it's seeing.
One effort, known as Fairness Flow, looks at how various Facebook AI algorithms are impacting different communities.
Facebook also said it's trying to broaden the diversity of its own teams and turn to outsiders to make sure a more representative group is developing the algorithm and evaluating training data sets.
Why it matters: The focus on ethics is probably a good thing given all the concern over Facebook's current decision making and accountability, and the broader pressure for the tech industry to act responsibly when it comes to AI.
Open source: One of Facebook's other big messages — and a popular one with the developer crowd — was that it's freely offering many of its tools to the world.
Go deeper:
https://www.axios.com/newsletters/axios-login-f5d589f7-9085-4f20-a6a7-20e9032b19a8.html?chunk=1#story1
2. Security industry frets GDPR is too vague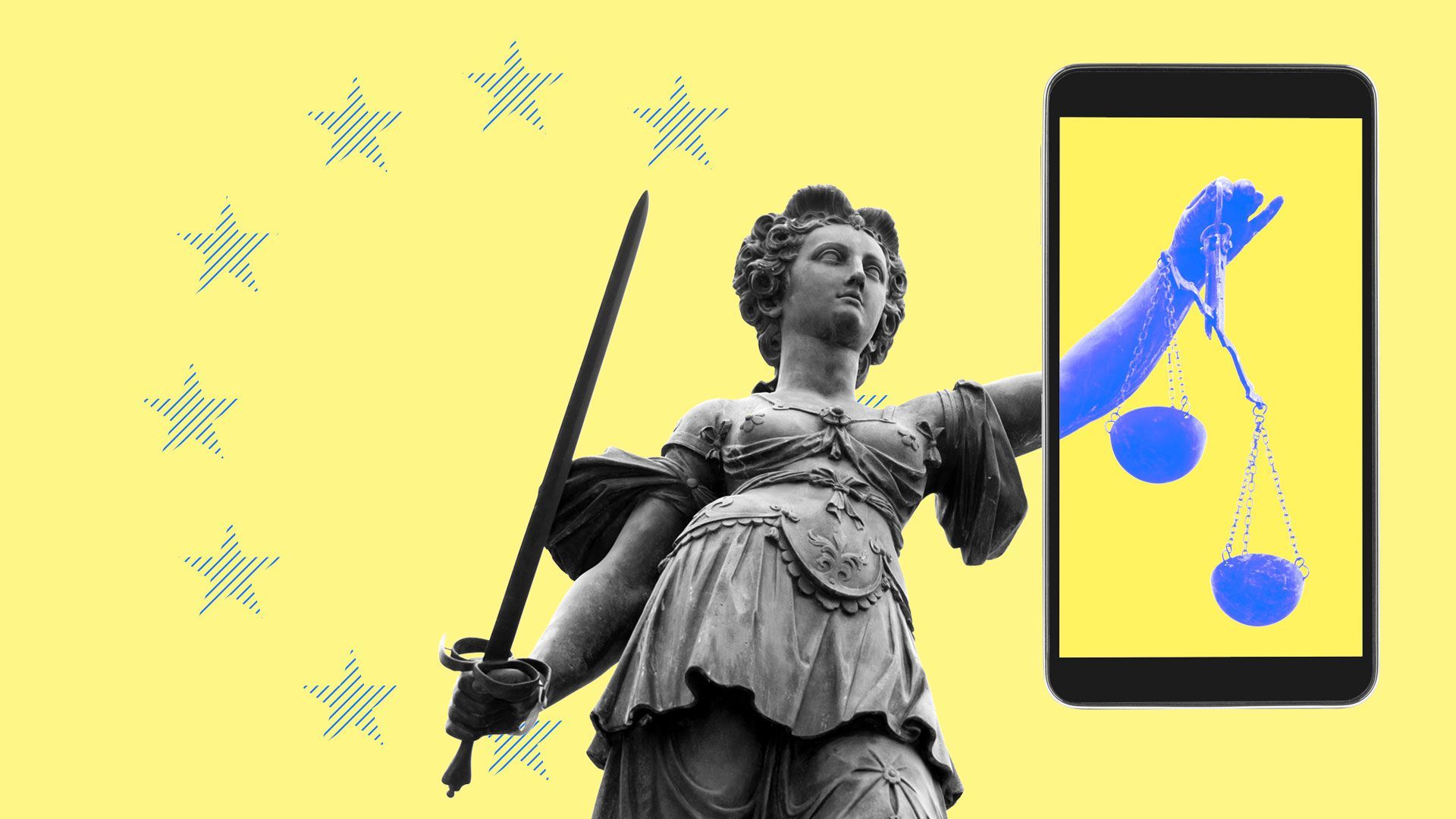 Europe's goal with its strict new privacy regulations is to give consumers more control over their personal information, but some security and privacy experts worry the rules could put the squeeze on some kinds of businesses.
Background: GDPR requires businesses to receive explicit consent to store the personal data of any European citizen and provide a mechanism for users to delete any stored information.
Where the problems begin: Personal information can be anything from the obvious (names, addresses, credit card information) to some more obscure pieces of data (users' internet addresses). Plus, the law didn't foresee many of the instances where public interest might be served by technology that doesn't follow its privacy rules.
Among the businesses that could be caught up in the privacy net are all manner of blockchain-related efforts, as well as things like the internet's WHOIS database, which lists a name, email and physical address for each website domain.
Go deeper: Joe Uchill has more here. And, for more security news, sign up for Codebook, Joe's twice-weekly newsletter.
https://www.axios.com/newsletters/axios-login-f5d589f7-9085-4f20-a6a7-20e9032b19a8.html?chunk=2#story2
3. Nokia is giving up its consumer ambitions
Nokia largely got out of the direct consumer business when it sold its mobile phone business to Microsoft, but had kept a small Nokia Technologies unit focused on pursuing a few emerging technology efforts.
What's happening now: Nokia said Wednesday it's in talks to sell back the Nokia Health products business to its original owner, Éric Carreel, the co-founder of Withings.
Nokia already shut down its virtual reality camera effort, known as Ozo. The company had said in February it was reviewing strategic options for the health business, which includes fitness watches, Wi-Fi scales and a sleep tracking pad.
Why it matters: With the moves, Nokia will be entirely focused on its network equipment business as well as brand and patent licensing efforts. Phones bearing the Nokia name are still sold under a brand licensing deal.
Flashback: Several years ago, CEO Rajeev Suri told me that finding its way back to the consumer business was part of his 10-year plan to make Nokia great again. "We almost owe it to ourselves to go experiment in the consumer area," he said at the time.
https://www.axios.com/newsletters/axios-login-f5d589f7-9085-4f20-a6a7-20e9032b19a8.html?chunk=3#story3
4. Musk tells off analysts and says Model 3 on track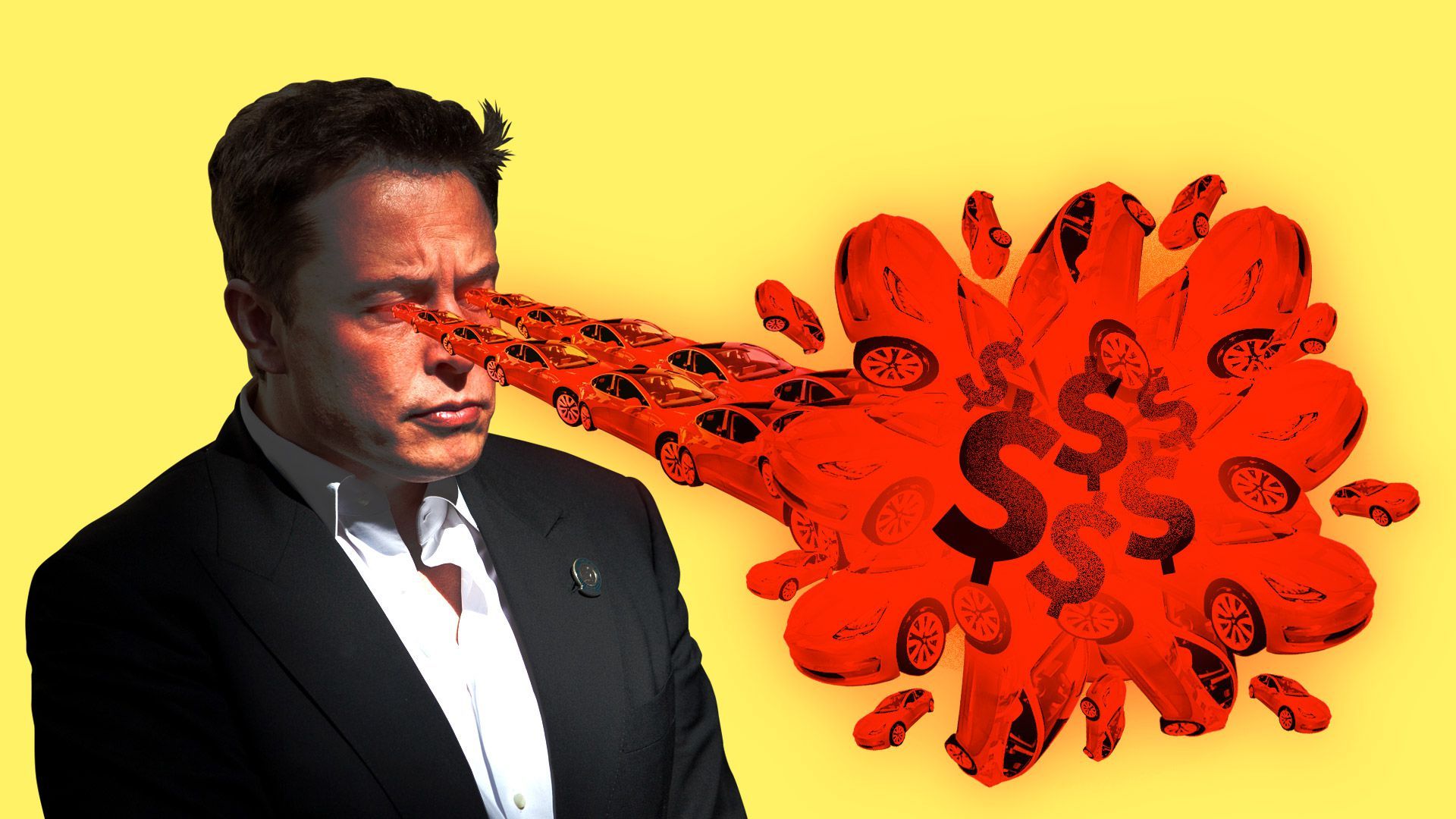 Tesla CEO Elon Musk had quite the earnings conference call Wednesday, eagerly telling analysts he's on the right path, refusing to answer questions he called "boring," and telling off a broker whose clients, he said, can't tolerate market volatility.
Meanwhile, Musk touted several accomplishments:
His Gigafactory in Nevada is producing 3,000 to 5,000 battery packs a week, a scale that will support his push to be producing 5,000 of the Model 3 electrics a week within the next couple of months.
Over the last three weeks, he accelerated the speed of battery pack production from seven hours to 17 minutes.
Production of the Model Y crossover vehicle will begin in 2020.
That's not all: In addition to his brusqueness toward the analysts, Musk lashed out at press coverage of a fatal March accident in California involving a Tesla Model S.
Musk said some press accounts had suggested that the Tesla was less safe than cars without autonomous capability, which he called "incredibly irresponsible." He added, "I'm really upset by that."
The bottom line: Steve LeVine has more here, but by the time Tesla's first-quarter earnings call was over Wednesday evening, its share price had dropped more than 4%.
https://www.axios.com/newsletters/axios-login-f5d589f7-9085-4f20-a6a7-20e9032b19a8.html?chunk=4#story4
5. Take Note
On Tap
Trading Places
Sprint shifted Marcelo Claure to executive chairman and elevated CFO Michel Combes to chief executive. Claure will also serve as COO at Sprint majority owner SoftBank Group.
ICYMI
In what would be the world's largest IPO since 2014, Xiaomi has filed to go public in Hong Kong and hopes to raise $10 billion at a $100 billion valuation, per various media reports.
Cambridge Analytica is ceasing operations and filing for bankruptcy in the wake of the scandal surrounding the company.
In its first quarterly earnings report, Spotify generally matched expectations, with a $49 million operating loss and revenue of $1.36 billion, up 26% from a year earlier.
LG debuted its high-end G7 ThinQ smartphone, which includes Qualcomm's high-end chip, a button for summoning Google Assistant and a strange round port known as a "headphone jack."
Big Tech may be entering an age of tapered profits, the victim of much-reduced public tolerance for the industry's free ride.
NowThis, the millennial social video media outlet that's part of Group Nine Media, will announce today the launch of NowBreaking, a breaking news channel produced exclusively for Snapchat Discover.
https://www.axios.com/newsletters/axios-login-f5d589f7-9085-4f20-a6a7-20e9032b19a8.html?chunk=5#story5