We'll be in San Jose this morning for Apple's big developer conference. We'll have live coverage on Axios.com during the day and a wrap-up tomorrow morning. And be sure to check out Axios' newest stream on the Future of Work here.
https://www.axios.com/newsletters/axios-login-eb1fbb2a-50bd-43a4-9cbb-f5a9070ede22.html?chunk=0#story0
Q&A: Endgame's Andrea Limbago on why we need a cyber security "paradigm shift"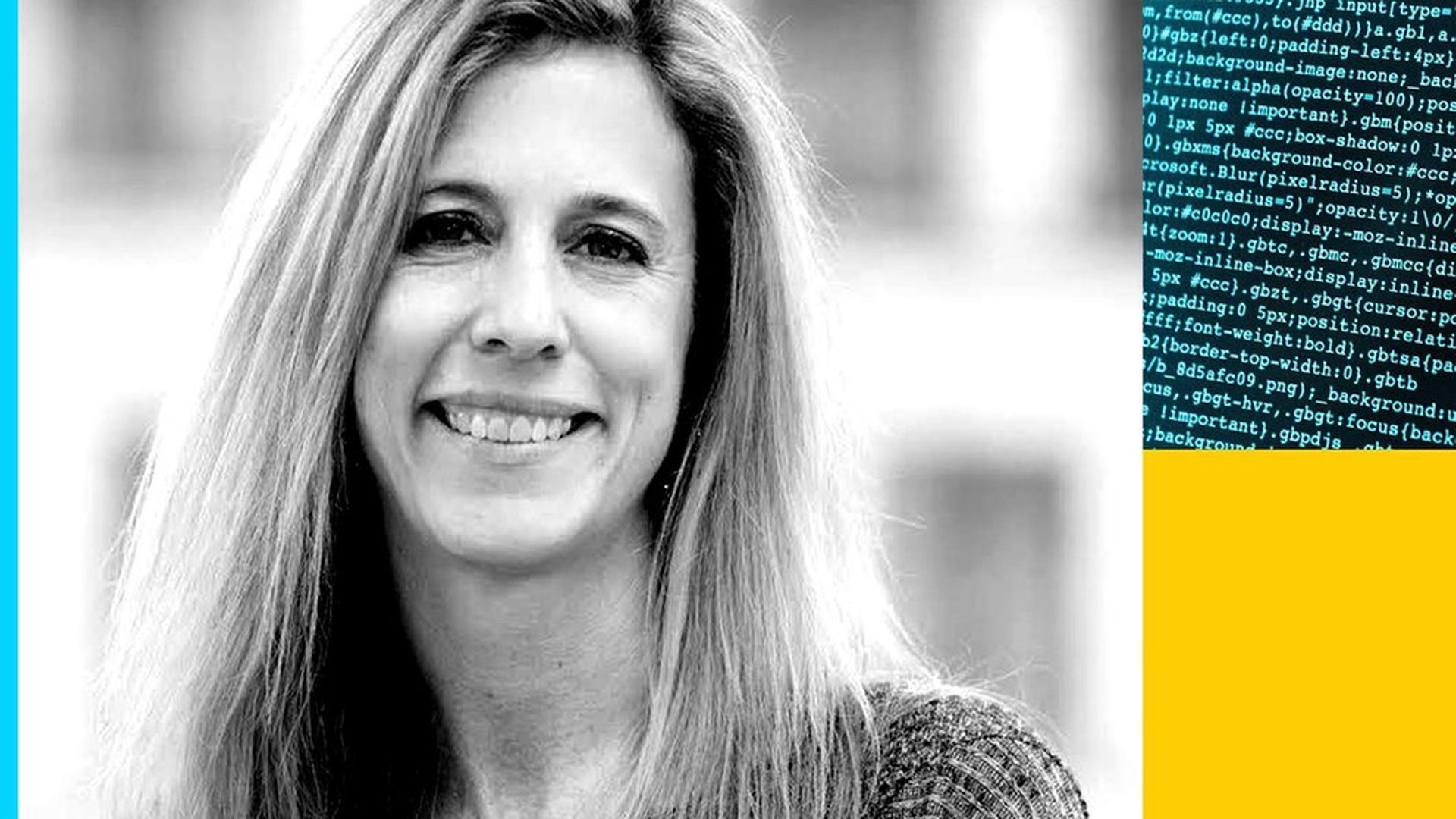 From Russian meddling in the U.S. election, to the global WannaCry ransomeware attack, Endgame chief social scientist Andrea Limbago says we need to get serious — fast — about implementing stronger cyber policies and protections before a catastrophic attack causes irreparable damage. Key takeaways from her interview with Axios' Alayna Treene:
What will it take for individuals, organizations, and the government to really get serious about cyber?
"I wish I was more optimistic on this, but I do think it will take a pretty big attack. I almost feel that WannaCry was a testing ground... one theory is that that's actually what it was, a test to see how people would respond and how widespread it would be. ... You saw how organizations responded, how unprepared so many were. The U.S. generally got off pretty light on that, so we were lucky, but just imagine if WannaCry had hit the US really hard, if it had hit our hospitals really hard."
Do think Trump's cyber executive order has put a dent in the work that needs to be done in regard to cyber security?
"The EO should've been more, it's kind of vanilla. There is nothing terribly provocative about it. On the one hand it's good because you have a proposal that finally starts to prioritize cyber security... but we're at the point where incremental assessments aren't what we need. We need more of a paradigm shift, and that's where policy can come in, as well as integration into larger, strategic outlooks.
Are consumers losing trust in some of the digital platforms they rely on so much?
"I think that they're losing trust but I'm not sure it's changing their behavior. I think the public is less inclined to trust both the government to protect their data, but also increasingly now some of the big companies like Google and Facebook that actually own the data. I still think there's going to be a divide between the tech-savvy, the people who just really get it, and those who don't. I also think a lot of people think that even if they were to stop sharing so much, the data is out there already... so they just give up."
https://www.axios.com/newsletters/axios-login-eb1fbb2a-50bd-43a4-9cbb-f5a9070ede22.html?chunk=1#story1
Video evolved: The technology powering the NBA finals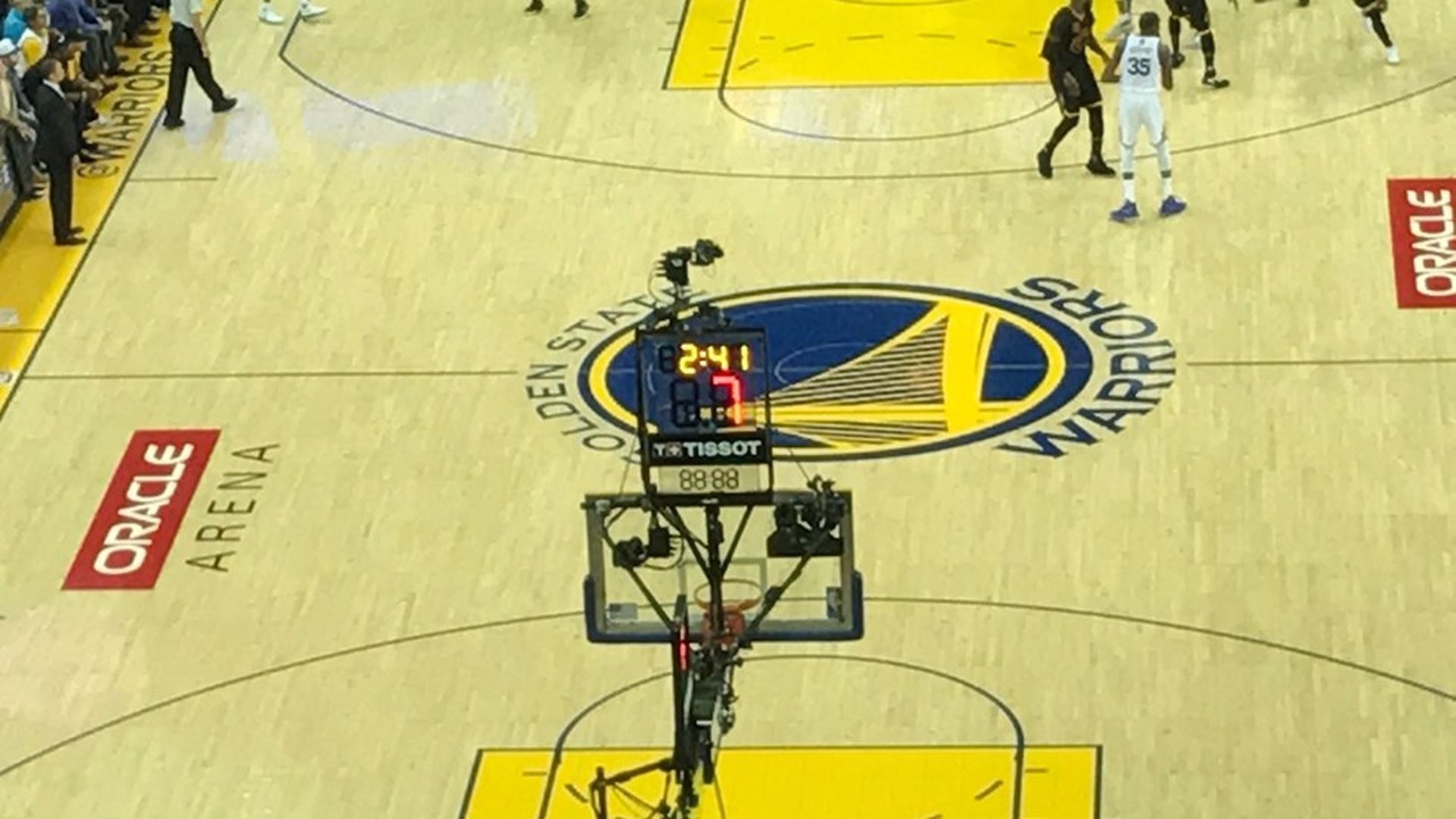 To see how much video technology in the NBA has changed, one need look no further than the backboards at Oracle Arena. Behind the glass are a host of cameras of all different shapes and sizes. While some are for ABC's broadcast feed, there are also multiple sets of VR cameras (one from NextVR capturing highlights and another for a VR documentary).
And in addition to all the stationary cameras ready to capture all the action there are multiple camera crews running around, many devoted to content for social media. Before Game Two on Sunday night, one crew was shooting footage for the league's Snapchat video show, while a team from Instagram was shooting photos and videos from an iPhone, with the NBA having taken over the @instagram account and its 224 million followers. Still other crews were capturing content for the NBA's Instagram and Twitter accounts, as well as for the teams' social media accounts.
Two hours before game time another impromptu setup was used to do a Facebook Live broadcast with commissioner Adam Silver talking to ESPN's Rachel Nichols. In the chat, Silver talks about his stealth Twitter account as well as plans to overhaul the NBA's All-Star Game (really this time).
All of the extra feeds are a sign of just how important VR and social media are for the league's efforts to reach new fans and show just how far the league has evolved beyond the traditional television broadcast (though that is certainly still where most of the money is made and spent).
https://www.axios.com/newsletters/axios-login-eb1fbb2a-50bd-43a4-9cbb-f5a9070ede22.html?chunk=2#story2
What to expect at Apple's developer conference
Apple typically focuses most of its developer conference announcements on the software updates to MacOS and iOS that will power the next generation of hardware. This year, though, a bunch of hardware is also likely to be introduced. The mostly likely products are updated laptops, iPads and a Siri-powered speaker.
https://www.axios.com/newsletters/axios-login-eb1fbb2a-50bd-43a4-9cbb-f5a9070ede22.html?chunk=3#story3
Airbnb's business in Cuba is on the rise
Thanks to changes in travel restrictions to Cuba during the Obama administration, home-sharing services like Airbnb have been able to set up shop on the island. However, President Trump is reportedly strongly considering a reversal of Obama's loosening of Cuban travel restrictions. This would hurt services like Airbnb, in addition to the broader impact to Cuba's tourism economy.
By the numbers: Airbnb today released its latest data on its operations in Cuba. This year the company has had 70,000 guest arrivals per month and it estimates that 12% of all U.S. travelers to Cuba in 2016 stayed at an Airbnb. Kia has more here.
https://www.axios.com/newsletters/axios-login-eb1fbb2a-50bd-43a4-9cbb-f5a9070ede22.html?chunk=4#story4
White House tech discussions will include data, cybersecurity, immigration & future trends
When tech execs meet with Trump administration officials this month, they'll split up into groups to "collaboratively develop ideas for how government can operate like a modern technology enterprise," according to the meeting agenda obtained by Axios, Kim reports here.
What to watch: Despite the ongoing tension with the Trump administration over social policy, sources say tech execs have been interested in engaging in the process, with uninvited execs clamoring for invitations. It will be interesting to see if the latest flashpoint — Trump's decision to pull out of the Paris agreement, leading to the departure of Tesla's Elon Musk and Disney's Bob Iger from Trump advisory councils — has dampened tech sector interest in the June 19 meeting.
https://www.axios.com/newsletters/axios-login-eb1fbb2a-50bd-43a4-9cbb-f5a9070ede22.html?chunk=5#story5
Fewer workers moving to Silicon Valley
The Bay Area gains more workers than it loses, but the net number of workers moving to the region decreased 17% since February, according to the latest LinkedIn Workforce Report.
People are flocking to cities like Seattle, Portland, Denver, Austin and Charlotte, the report found. These cities have a lot of high-paying jobs and a more reasonable cost of living. Kim has more details here.
https://www.axios.com/newsletters/axios-login-eb1fbb2a-50bd-43a4-9cbb-f5a9070ede22.html?chunk=6#story6
https://www.axios.com/newsletters/axios-login-eb1fbb2a-50bd-43a4-9cbb-f5a9070ede22.html?chunk=7#story7
After you Login