I'm back after a couple days off in Maui. Thanks to David, Kia and the rest of the kick-ass Axios staff for keeping things going in my absence.
https://www.axios.com/newsletters/axios-login-e845524d-823f-4d60-a895-d095b59b8ac0.html?chunk=0#story0
Techies were ready to be disappointed again in Alabama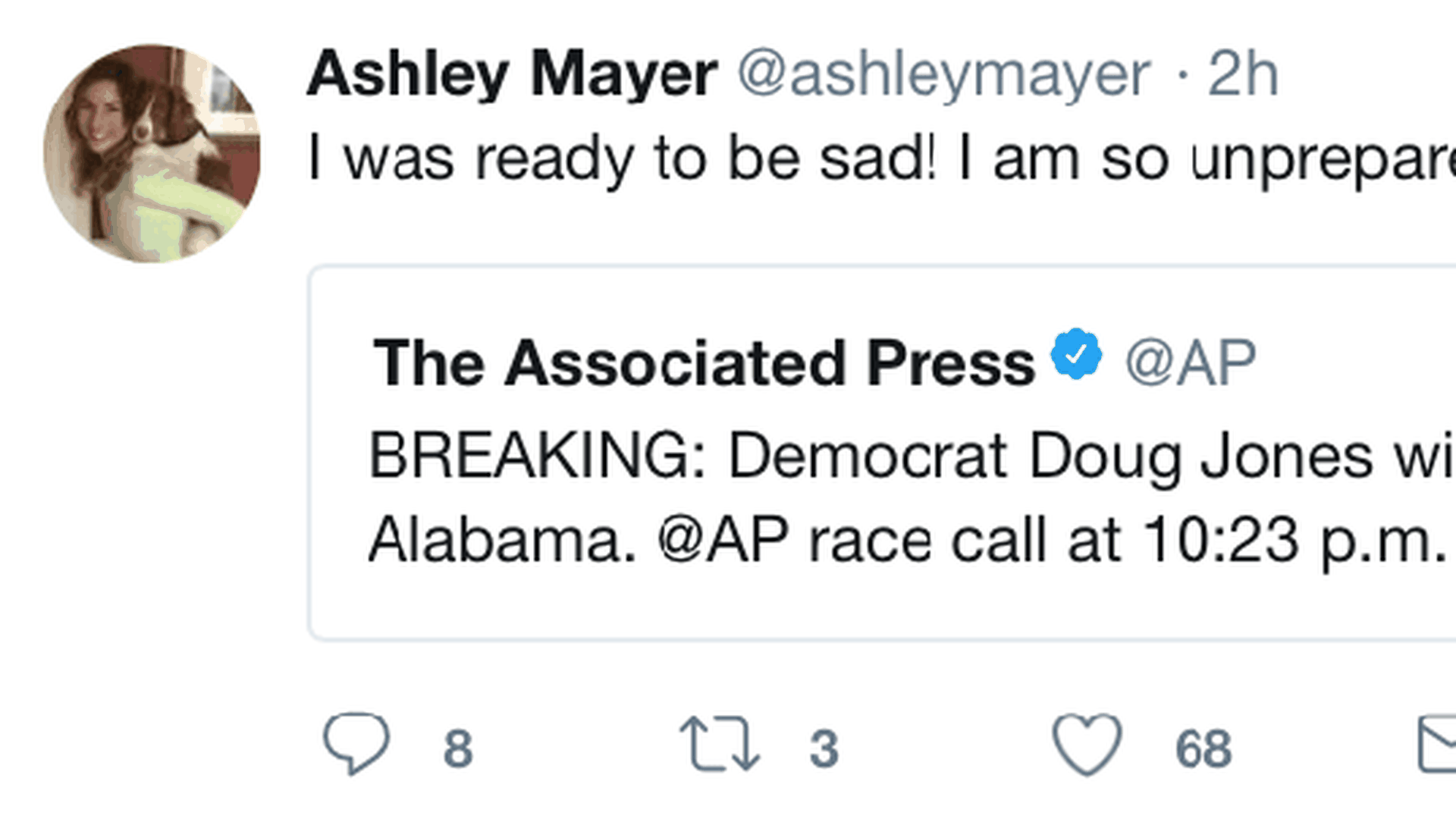 The tech industry, like much of America, spent much of Tuesday bracing itself for Roy Moore to be elected as Alabama's senator despite multiple allegations that he's made sexual advances toward underage girls.
Buzz: "I was ready to be sad! I am so unprepared!," tweeted Social Capital's Ashley Mayer, responding to the Associated Press calling the race for Democrat Doug Jones. Mayer, who spent Election Day 2016 making calls for Hillary Clinton, told Login that she went to dinner depressed thinking Moore was headed to victory.
"It's always good to be prepared for a loss... learned that the very hard way with Trump," she said.
Techies on both coasts were all prepared to be sarcastic after another electoral defeat, said Brew PR's Brooke Hammerling. She added that there were more than a few clever tweets from techies that had to be deleted after Jones ended up winning (including a few doozies she had at the ready.)
Newly minted Salesforce chief product officer Bret Taylor put an optimistic twist on the day's events.
"Just when you are close to succumbing to cynicism and pessimism, democracy reminds you of its virtues," he said. "Thank you, Alabama, for reminding us there are more important things than political party."
https://www.axios.com/newsletters/axios-login-e845524d-823f-4d60-a895-d095b59b8ac0.html?chunk=1#story1
Apple shifts playbook as the iMac turns Pro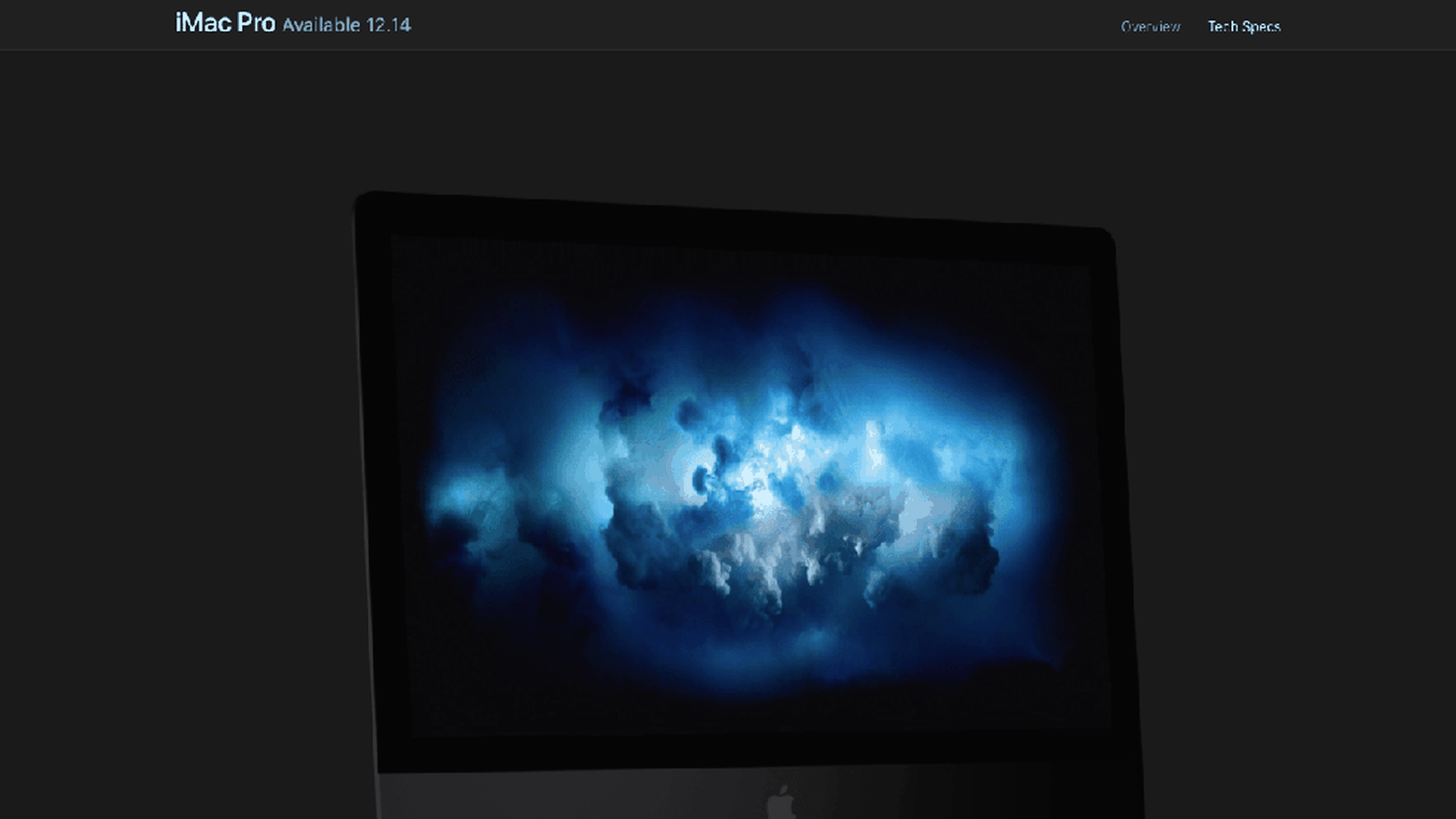 Apple's announcement Tuesday that the iMac Pro would arrive later this week was hardly surprising. Apple already had said it would ship this month.
More interesting was how Apple handled the development. Instead of a press release, it just changed the availability. And instead of handing out machines to the usual crop of professional reviewers, it worked with a handful of creative professionals and influencers.
Redux: Apple made a similar move with the iPhone X, having a few influencers' takes precede the official reviews.
The verdict: Below are some highlights of what people had to say. For the most part, everyone seemed to agree that while $5,000 plus is expensive, there is also a lot to like about the iMac Pro.
Photographer Vincent LaForet said he saw a 2X-3X improvement in his workflow over his current iMac and MacBook Pro.
Video editor Thomas Carter said the iMac Pro was "a beast" and "by far the fastest Mac I've ever used."
Mac and iOS app developer Cabel Sasser covered everything from the aesthetics to the included black lightning cable to the performance, all in a threaded Twitter post.
The backstory: Apple acknowledged earlier this year that its cylindrical Mac Pro desktop wasn't meeting professional customers' needs. It told Axios and a couple other outlets in April that a new high-end desktop was in the works but would take some time. In the interim, it promised a more pro-friendly iMac for later in the year.
https://www.axios.com/newsletters/axios-login-e845524d-823f-4d60-a895-d095b59b8ac0.html?chunk=2#story2
Facebook speaks out as another ex-employee lobs criticism
Facebook fired back Tuesday after yet another former executive spoke out on the downside of our socially networked society. Chamath Palihapitiya, the former Facebook VP who now runs venture firm Social Capital, said recently that he feels "tremendous guilt" for what he helped create at the social giant.
Facebook's response in a statement, via Business Insider:
"Chamath has not been at Facebook for over 6 years. When Chamath was at Facebook we were focused on building new social media experiences and growing Facebook around the world. Facebook was a very different company back then, and as we have grown, we have realized how our responsibilities have grown too. We take our role very seriously and we are working hard to improve. We've done a lot of work and research with outside experts and academics to understand the effects of our service on well-being, and we're using it to inform our product development."
Backstory: "The short-term, dopamine-driven feedback loops we've created are destroying how society works," Palihapitiya said in a speech at Stanford last month. The comments received heightened attention after The Verge and other tech sites reported them on Monday.
https://www.axios.com/newsletters/axios-login-e845524d-823f-4d60-a895-d095b59b8ac0.html?chunk=3#story3
AI meets the construction industry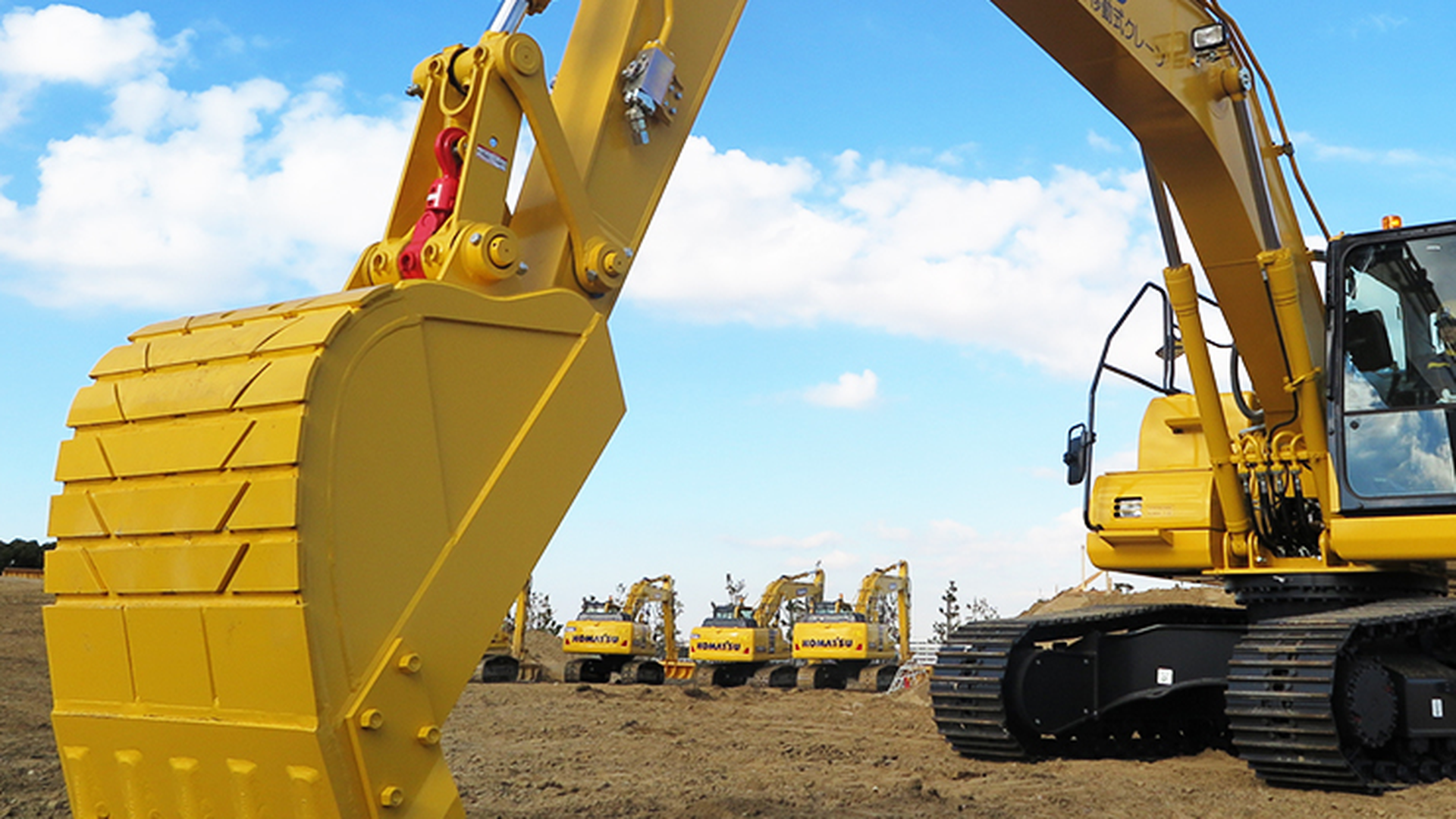 In another sign that the demand for artificial intelligence extends far beyond the tech industry, Japanese construction machine giant Komatsu has struck a deal with Nvidia to use that company's chips to bring AI to help visualize and analyze construction sites.
Nvidia's chips will process data from various cameras and drones at the sites and also be used inside the cabs of various Komatsu machines.
Why it matters: The deal aims to deal with both a labor shortage in Japan as well as safety issues. There were 300 deaths and more than 15,000 injuries at construction sites in Japan last year.
https://www.axios.com/newsletters/axios-login-e845524d-823f-4d60-a895-d095b59b8ac0.html?chunk=4#story4
Take Note
On Tap:
Trading Places:
Facebook executive David Marcus, who runs Messenger, is joining the board of directors for Coinbase.
ICYMI:
https://www.axios.com/newsletters/axios-login-e845524d-823f-4d60-a895-d095b59b8ac0.html?chunk=5#story5