Axios Login
January 12, 2023
🇩🇪 Grüsse aus München. Today's Login is 1,007 words (although I am sure there is one German word for all of it), a 4-minute read.
1 big thing: Tech layoffs are a stock price problem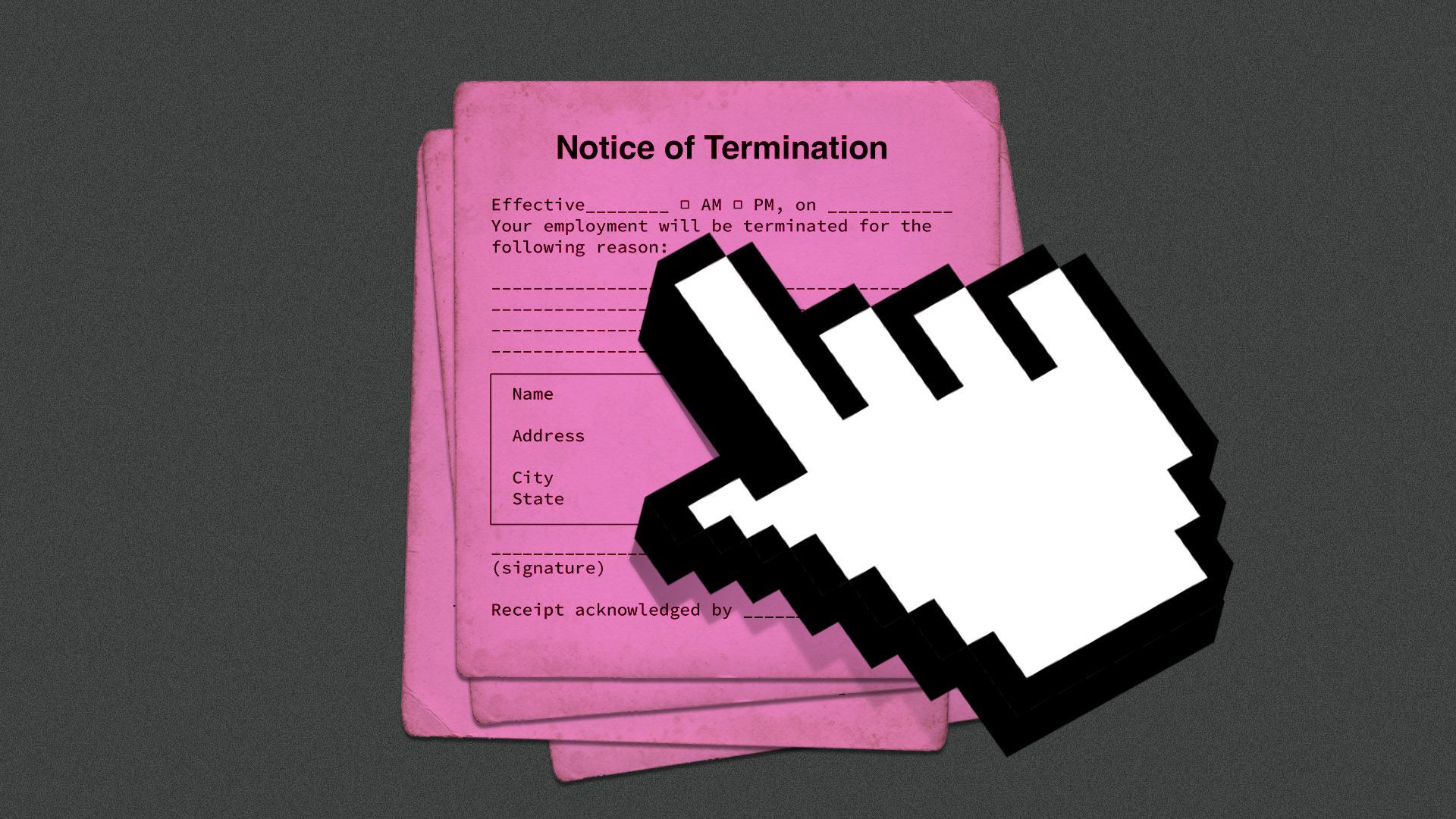 Silicon Valley's rain of pink slips doesn't mean the rest of the world is heading for a storm, Axios' Matt Phillips reports.
Driving the news: From behemoths like Meta and Amazon to rising stars like Salesforce and Stripe to idiosyncratic cases like Twitter, and whichever rickety crypto concern you pick, thousands of tech workers got a firsthand look at the underside of tech's boom-and-bust cycle in recent weeks.
Why it matters: Some cite the layoffs as proof the economy is in the early stages of a widely forecast downturn.
Our thought bubble: Executives always have a huge incentive to cast setbacks as economic issues, rather than company shortcomings. But the turmoil in tech may not be much of a leading indicator for the wider U.S. economy.
Be smart: Tech's giants receive an outsized share of media attention, but in terms of employment, the information technology industry employs only about 2% of all U.S. jobs, or around 5 million people.
Despite the tech bloodletting, the latest U.S. jobs report showed steady hiring overall — and in December, unemployment was at 3.5%, near a half-century low.
The big picture: The fact that these future-focused firms are cutting back doesn't necessarily mean executives see a serious downturn on the horizon for the customers they serve.
Some analysts think tech's recent jettisoning of employees is driven more by market scrutiny of some of the bad ideas tech firms have dumped money on in recent years — rather than economic fundamentals. Those costs are now devouring sales dollars that would otherwise turn into profits.
In many cases, tech companies over-hired to feed these initiatives.
And while analysts think sales and earnings in the U.S. tech sector will slow a bit over the next year, they don't believe the slowdown will be particularly steep.
Context: Tech stocks suffered a shellacking for the ages last year, as the Nasdaq composite index plunged 33%, the fourth worst year for the index since its inception.
That collapse wasn't driven by broad expectations that sales will shrink or profits will turn to losses for Nasdaq companies over the coming year — something you could interpret as a pretty worrisome indicator of where GDP is heading.
Rather, the driver was valuations on those future earnings, which tumbled automatically as interest rates rose this year. That is particularly painful for tech stocks.
Analysts see tech profits continuing to rise — though at a slightly slower pace.
What they're saying: "Tech companies were spending money like Mötley Crüe in 1990," says Dan Ives, a longtime tech stock analyst at Wedbush Securities, invoking the glam metal band at the apex of rock n' roll excess.
The bottom line: If tech CEOs want to hang on to their incredibly well-paid jobs, they need to be seen doing something to try to reverse the trajectory. Layoffs are a tried-and-true tactic to appease investors that want action.
"These management teams are reading the room and understand that the Street wants to see cuts," Ives tells Axios.
What we're watching: Earnings. Tech's flagship firms begin reporting Q4 2022 results in a couple of weeks, so we'll see if job cuts continue — and how the market reacts.
Go deeper: Big Tech's hiring splurge
2. Uber CEO expected to visit Ukraine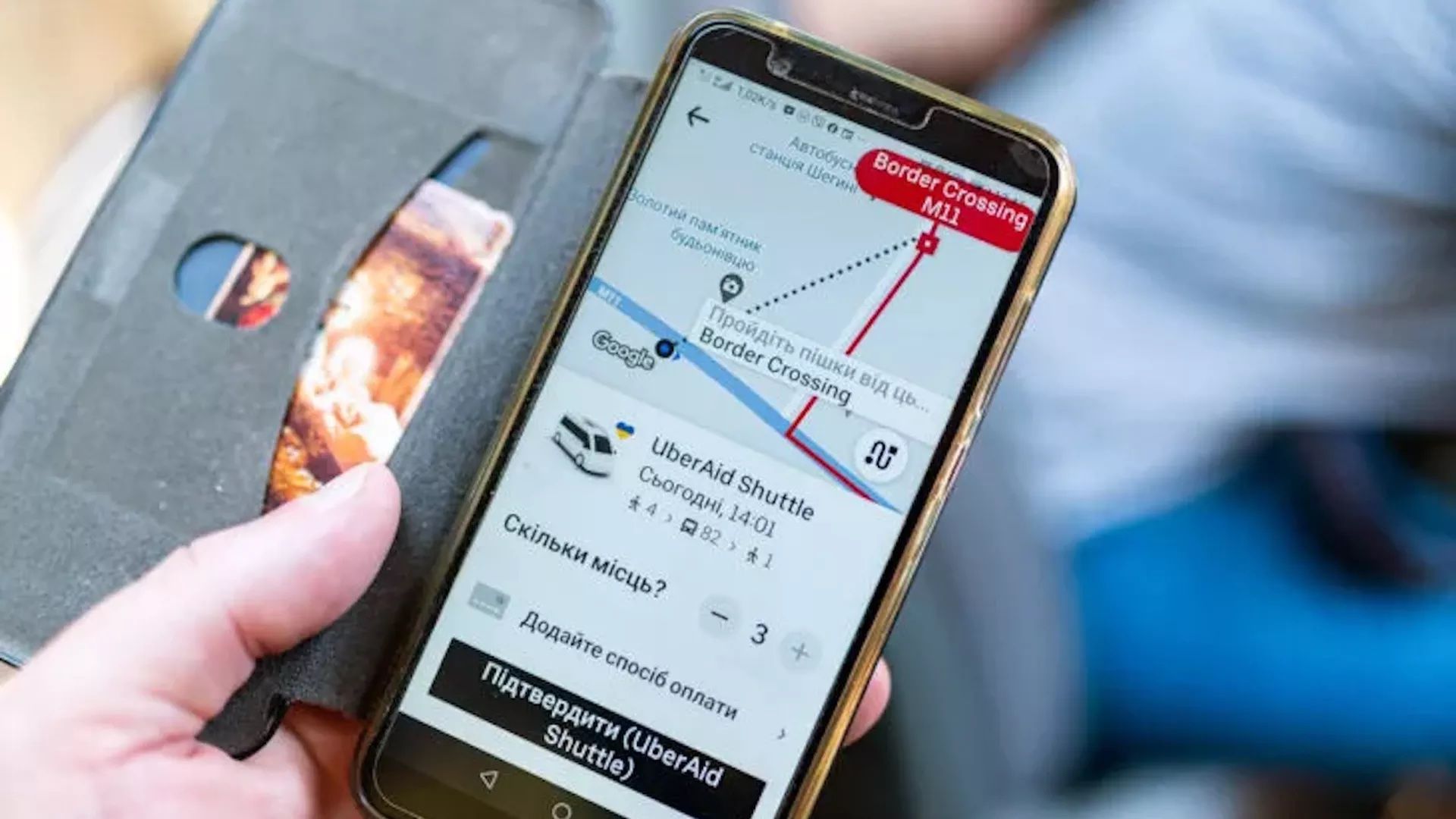 Uber CEO Dara Khosrowshahi was expected to arrive in Kyiv, Ukraine, Thursday to visit employees, drivers, and government and relief agency partners, Axios' Mike Allen reports.
The big picture: During the war, the company doubled its service footprint from nine cities to 18. Uber has 25,000 drivers currently working in Ukraine.
Uber tells Axios it's working on a variety of relief projects in Ukraine:
A free, custom platform was provided to the UN World Food Program, which is using it to manage the logistics of moving emergency food supplies around the country.
A custom version of the app was donated to the Ukrainian Ministry of Culture, which is using it to transport staff as they rescue Ukrainian works of art from the front lines.
Free rides have been donated to and from the border for refugees, and to hospitals for doctors, nurses and patients.
Go deeper: More on the projects from Uber
3. Sam Bankman-Fried sticks to his script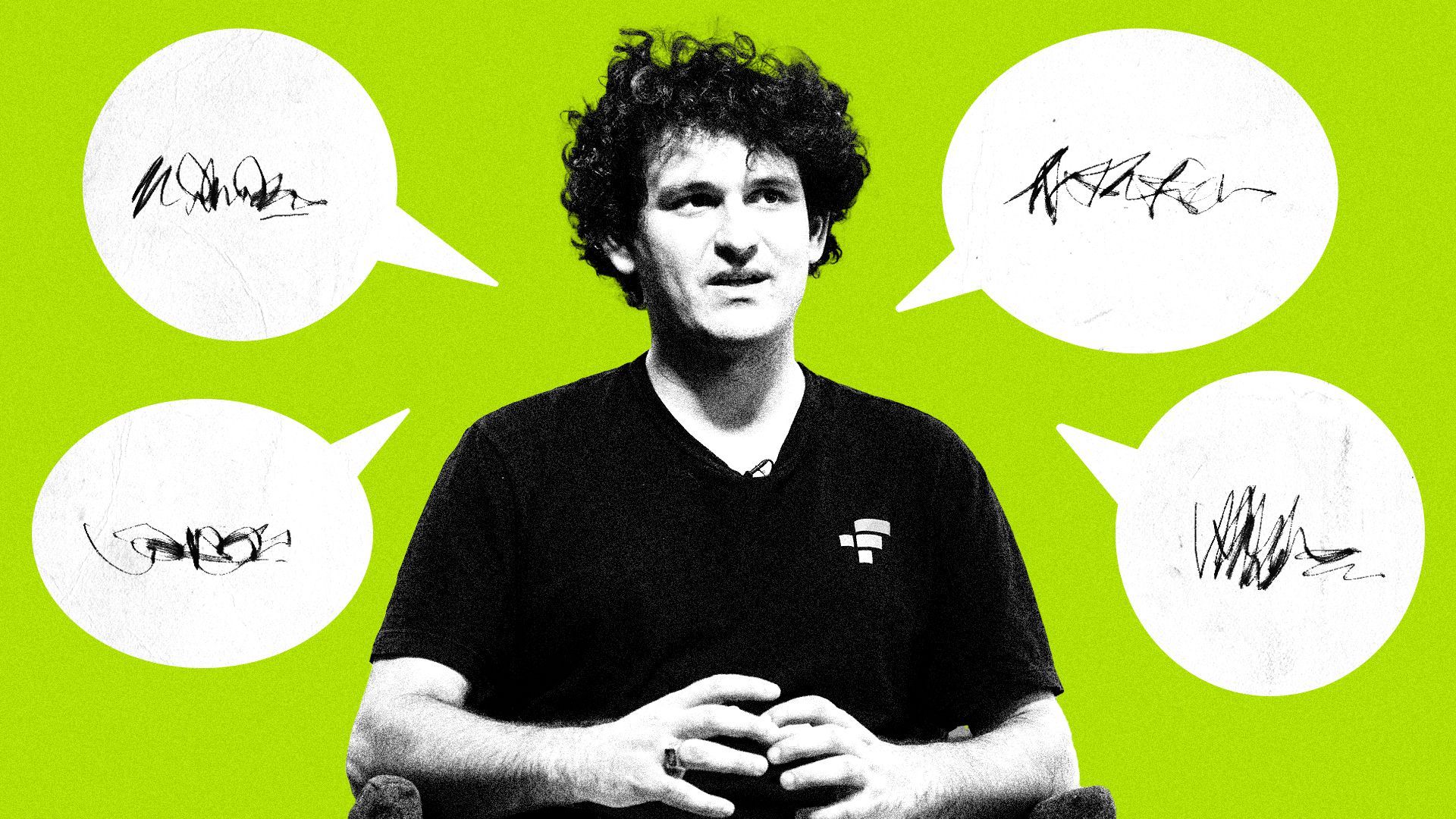 Disgraced FTX founder Sam Bankman-Fried today published his account of how the crypto company collapsed, Lucinda Shen of Axios Pro Fintech Deals reports.
Why it matters: Bankman-Fried is sticking to his claims of innocence, even though two close confidants already have pleaded guilty to fraud and are cooperating with federal prosecutors.
Background: Bankman-Fried mostly rehashes what he's said before, including in the leaked Congressional testimony he planned to give before his arrest.
"I didn't steal funds," he writes, adding: "Even now, I believe that if FTX International were to reboot, there would be a real possibility of customers being made substantially whole."
The intrigue: Last week, Bankman-Fried's attorneys asked for his seized $465 million stake in stock trading app Robinhood, saying it was needed to fund Bankman-Fried's legal defense.
That notably contradicted Bankman-Fried's assertion to multiple publications — including Axios — that his primary concern was making FTX customers whole.
In his Thursday post, Bankman-Fried blames his lawyers for the contradiction, writing: "I have, for instance, offered to contribute nearly all of my personal shares in Robinhood to customers — or 100%, if the Chapter 11 team would honor my D&O legal expense indemnification."
Read Bankman-Fried's full statement at Axios or on Substack.
4. Take note
On Tap
Trading Places
Scheduling service Calendly has hired Jessica Gilmartin to be its chief marketing officer. Gilmartin was previously head of revenue marketing at Asana.
AMD announced the retirement of CFO Devinder Kumar. Jean Hu will join AMD in that role later this month.
ICYMI
5. After you Login
I really like this art series by Livia Marin that depicts various ceramics melting away.
Thanks to Scott Rosenberg and Peter Allen Clark for editing and Bryan McBournie for copy editing this newsletter.