A quick reminder that the Axios Science newsletter has launched. You can sign up for it and all our other newsletters here.
Is LiDAR the crucial technology for self-driving cars?
The battle for self-driving cars is often framed as a fight between Silicon Valley and Detroit, or Google and Uber, but a more fundamental question is what type of technology will win the day.
Companies like Alphabet's Waymo, Uber, Ford, and General Motors are investing heavily in technology known as LiDAR (or Light Detection and Ranging) sensors. But some — including Tesla and startup Comma.ai — don't think LiDAR is necessary at all.
Why it matters: Figuring out self-driving car sensors is one the hottest treasure hunts in Silicon Valley right now. Whoever perfects the software-sensor combination will have an enormous advantage in the future of transportation. The technology is also at the heart of an on-going lawsuit between Uber and Waymo — the outcome of which could be a make-or-break moment for Uber.
The race: Instead of LiDAR, self-driving car startup Commai.ai is using cameras — smartphone cameras — combined with software to achieve the same thing. And Tesla uses a combination of cameras, radar, sonar, GPS, and software over LiDAR. Kia explores the race to develop the silver bullet to self-driving cars here.
Apple exec's op-ed looks eerily prescient in wake of cyberattack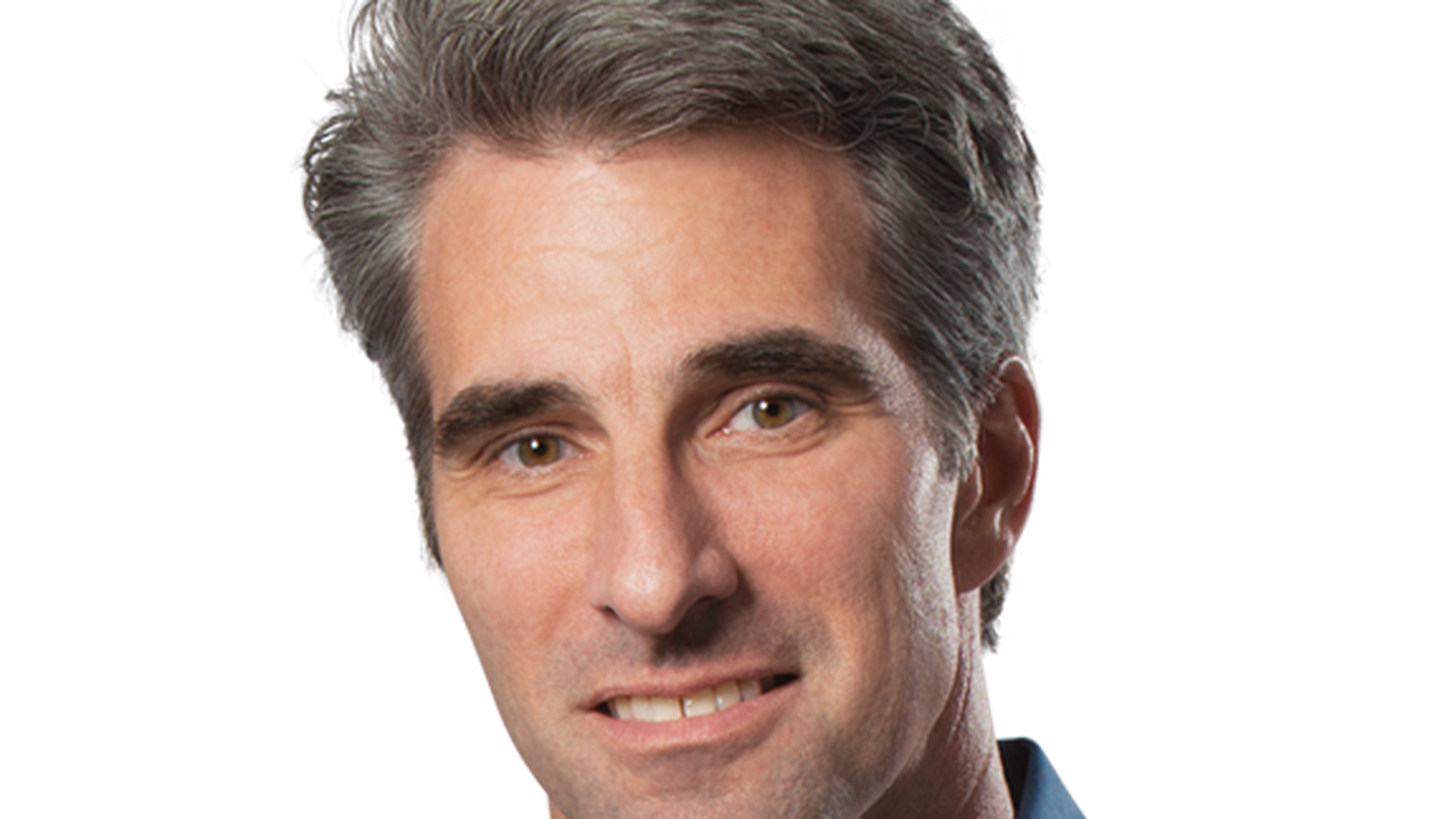 In defending Apple's stance against the FBI last year, Apple senior VP Craig Federighi penned an op-ed for the Washington Post saying that the government's request for a backdoor into iPhones "would become a weakness that hackers and criminals could use to wreak havoc on the privacy and personal safety of us all."
Those words sound pretty wise in the wake of the massive ransomware attack which made use of an NSA-held vulnerability. Federighi even speculated that the scope of an attack would go beyond the type of credit card and identity theft that was becoming commonplace.
Security risk: Our nation's vital infrastructure — such as power grids and transportation hubs — becomes more vulnerable when individual devices get hacked. Criminals and terrorists who want to infiltrate systems and disrupt sensitive networks might be able to start their attacks through access to just one person's smartphone.
OK, in this most recent case it was PCs, not phones, that were the vulnerable point for the attack. But his point is (or at least should be) well taken. And I would expect Apple to continue building strong security into its products and defending its approach.
FTC focuses on advisory role in wake of ransomware attack
The Federal Trade Commission has been an active voice when it comes to data security recently. So what is its role in responding to the massive ransomware flood of the last few days? Not much, according to Terrell McSweeny, the commission's only Democrat.Hypothetical scenario: McSweeny noted that global law enforcement agencies are the ones investigating the attack, while the FTC's role is likely limited to consumer education. She said, however, an FTC probe could be launched, hypothetically speaking, if there was a situation in which a company that was attacked by ransomware had lax data security."You could say that if you were not adequately maintaining your cybersecurity hygiene as an organization, you fell victim to a ransomware attack or lost a lot of consumer information through a ransomware attack, that could actually give rise to FTC liability," she said, while speaking on the C-SPAN program "The Communicators."
Domestic cellular data revenue dipped for the first time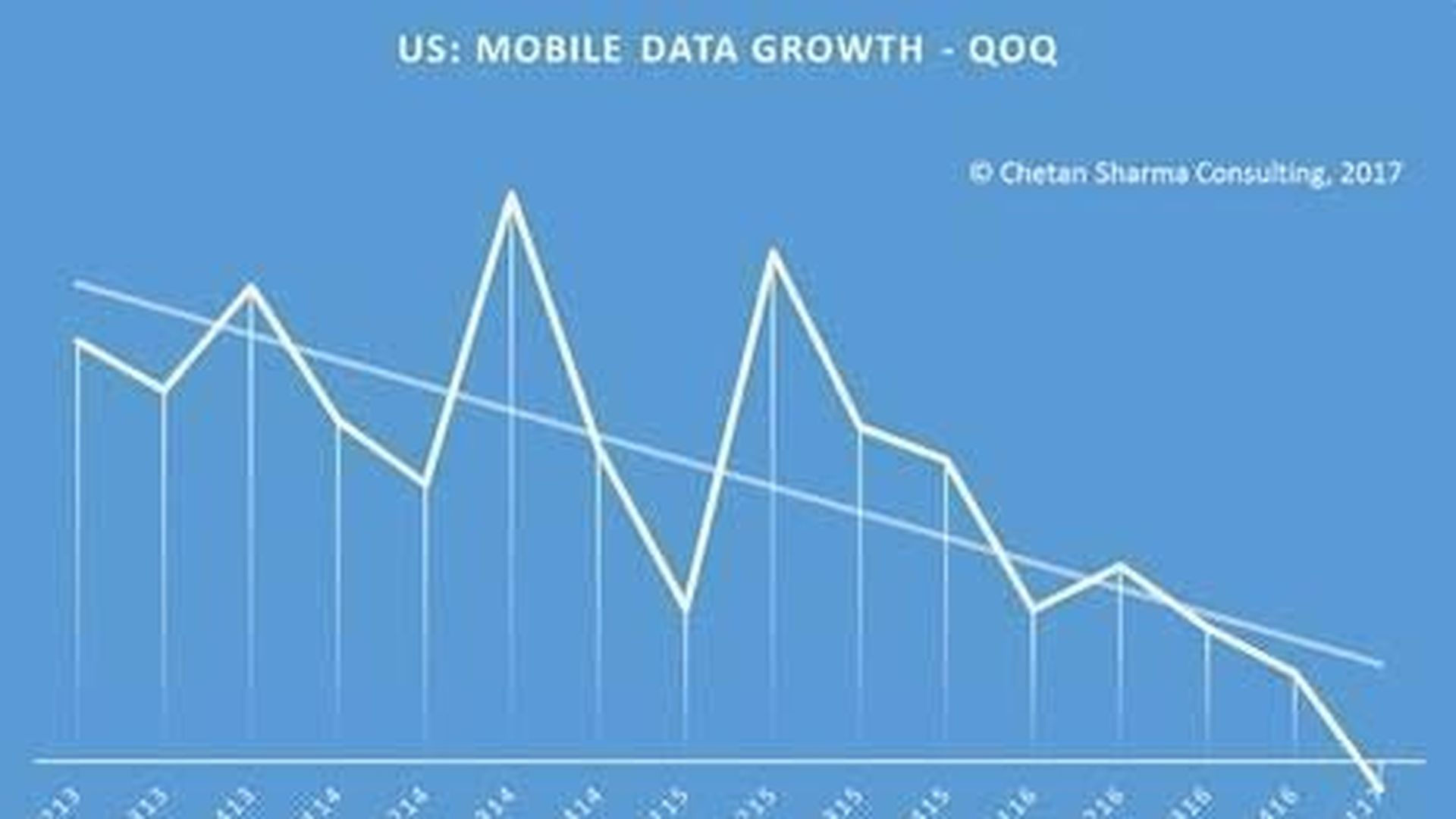 Remember last week when we said that the current picture of the U.S. wireless market isn't as rosy a picture as it looked? We weren't kidding.
According to a new report from Chetan Sharma Consulting, revenue from cellular data, which has continued to grow each quarter for the past 17 years, dipped sequentially last quarter. That wasn't the only negative sign. For the first time, connected tablets also declined, as did postpaid net additions.
Here are some other findings from the report:
Added together, Sprint and T-Mobile are less than 2 million subscribers away from overtaking AT&T.
Verizon is expected this year to become the third operator globally to surpass $1 billion in revenue from IoT and connected cars.
Mobile data consumption continues to rise. The U.S. is now third behind Finland and Korea in terms of gigabytes per person and could pass Korea this year as more customers shift to unlimited data plans.
U.S. consumers may average 6 GB of data use per month by the end of the year.
Take note
On tap: It would probably be a tough sell to most developers any week, but the backers of Tizen have made the draw even tougher by scheduling the Tizen Developer Conference the same week as Google I/O. In any case, the Tizen event takes place today and Wednesday in San Francisco.
Trading places: Former Evernote CEO Phil Libin stepped down as a managing director at General Catalyst to launch All Turtles, an AI-infused product design studio...Former SolarCity CEO Lyndon Rive plans to leave Tesla next month.
ICYMI: After successfully suing Oculus, ZeniMax is now suing Samsung over the Gear VR headset, which was co-developed with Oculus...VMware is buying Apteligent (formerly Crittercism), while Tibco is acquiring Statistica...A former employee of UploadVR is suing the virtual reality company for sexual harassment.
After you Login
Have a look at my bosses from C-SPAN appearances over the years. Here's Mike Allen, and here's Jim VandeHei. (In semi-related news, I may be looking for a new job.)
Thanks, as always, for reading. And thanks in advance for the great tip you are about to email me. Just hit reply or drop a note to ina@axios.com.