Axios Login
May 06, 2021
Did you know that the numbers in percentage equations are reversible? That is, 18% of 25 is the same as 25% of 18. Consider yourself truthed, as Pascal from "Animal Crossing" would say.
Today's newsletter is 1,468 words, a 6-minute read.
1 big thing: Board cites Facebook's "lazy" Trump punt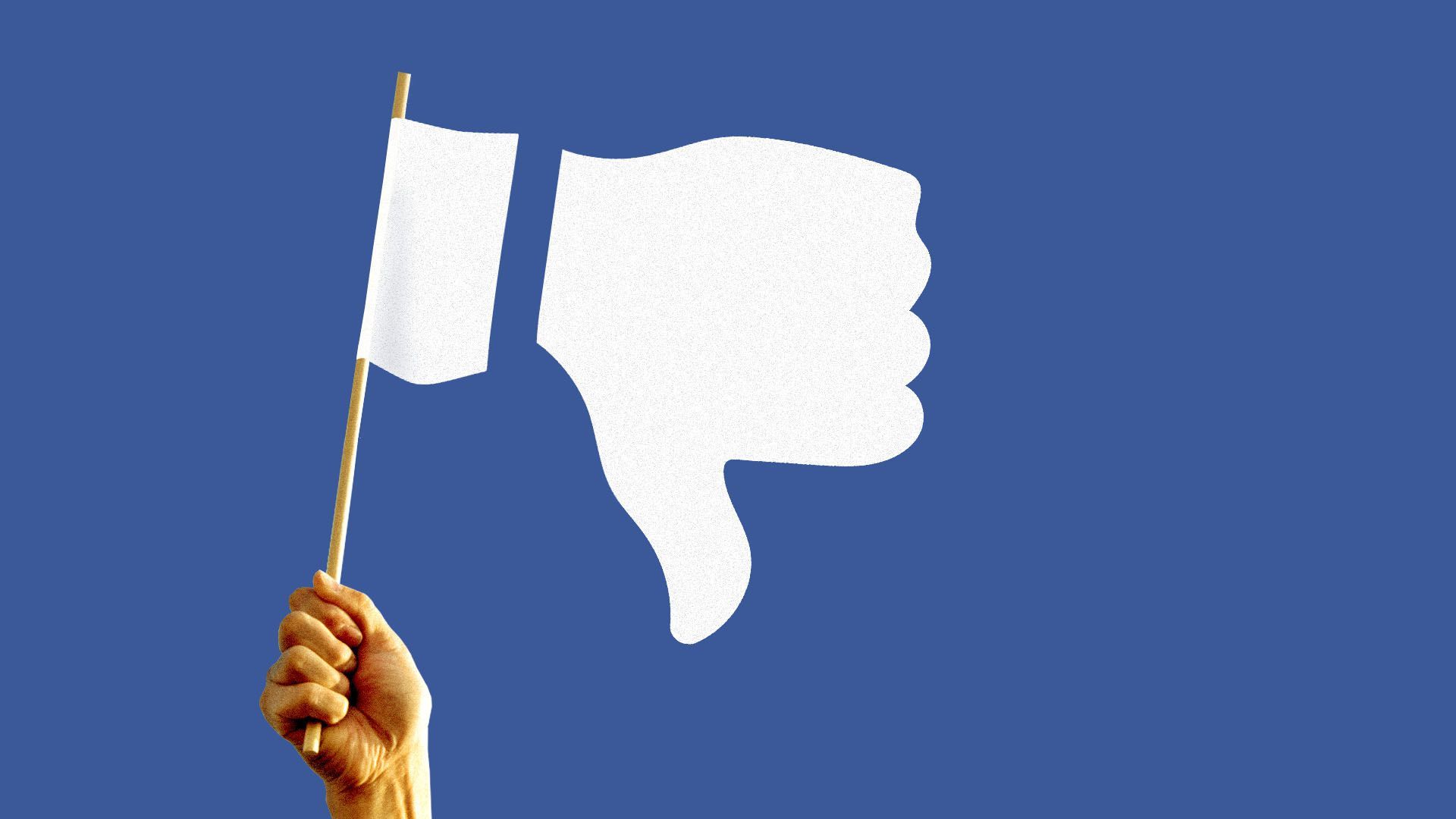 The independent Oversight Board sent the case of former President Trump's suspension from Facebook back to the company Wednesday because it found Facebook's original referral of the case to be "lazy," a member of the board told Axios' Sara Fischer.
What they're saying: "We felt it was a bit lazy of Facebook to be sending over to us a penalty suggestion that didn't exist in their own rulebook, so to speak, in their own community standards," said former Danish Prime Minister Helle Thorning-Schmidt, an Oversight Board member, at an Axios event.
"[W]e are not here to lift responsibility off Facebook. We're here to be independent," she added.
Catch up quick: The Oversight Board upheld Facebook's suspension of Trump's account, but slammed the tech giant for creating an arbitrary penalty — an indefinite suspension — to address Trump's policy violations.
It instead argued that Facebook should have either deleted Trump's accounts or suspended them for a certain period of time.
The board mandated that Facebook find a "proportionate response" to Trump's violations within six months and urged the company to better define its rules and make its process more transparent.
Be smart: The Board's decision to uphold Facebook's initial ban, while leaving the door open for Facebook to bring Trump's accounts back in six months, left critics from many political perspectives frustrated.
Color of Change president Rashad Robinson called it an "illegitimate and anti-democratic circus of a process." Republican congresswoman Cathy McMorris Rodgers said "to punt such an important decision back to Facebook after months of secret deliberations calls into question their purpose." 
But First Amendment experts said it ultimately made a smart call. "[T]his ruling is thoughtful and tactically savvy," tweeted Jameel Jaffer, director of the Knight First Amendment Institute at Columbia University.
What to watch: In punting the decision back to Facebook, the board conceded that it may have opened the door for Facebook to just kick it back to the Board once more down the road.
"I think it is possible that this case, or other cases, could make it (back) to the board and we could ... it will involve an actual decision that would require us to vote up or down and have a binding decision," said John Samples, vice president at the Cato Institute and an Oversight Board member, also speaking at the Axios event.
Our thought bubble: Before the decision's announcement, many observers guessed the board's global outlook and free-speech orientation would lead it to reinstate Trump's account. By asking Facebook to revisit the issue instead, the board invited criticism for ducking a hard call — but also made it clear it would not let Facebook use it to dodge responsibility.
The bottom line: The most likely impact of the decision will be to force Facebook to think twice before using arbitrary punishments to enforce its rules, Thorning-Schmidt suggested.
"In the long run, they will benefit from the clarity and the principled decision-making that we are pushing them into," she said.
2. No one in Washington is happy with Facebook
The Oversight Board's decision Wednesday to uphold Facebook's suspension of former President Trump found few fans in Washington and exposed the company to a new round of attacks, Axios' Ashley Gold and Margaret Harding McGill report.
Why it matters: While the board urged Facebook back to the drawing board to better define its rules and processes around political speech, political actors on both left and right agree that the social media giant already has too much power.
Democrats argue that no matter what the Oversight Board determined about the validity of banning Trump indefinitely from Facebook, federal regulation is needed to make sure disinformation doesn't spread unchecked on the social network.
Energy and Commerce Committee Chairman Frank Pallone (D-N.J.) argued the structure of the Oversight Board ignores the role Facebook plays in amplifying disinformation. "It's clear that real accountability will only come with legislative action."
Republicans took aim at Facebook's power in the social media sphere to de-platform Trump, and said the lack of transparency and consistency in the company's decision-making warrants congressional action.
Sen. Roger Wicker (R-Miss.), ranking member of the Senate Commerce Committee, called for legislation to bring accountability to the industry. "This decision further illustrates the concentrated control Big Tech exerts over speech and why Congress should act to curb its dominance."
Many tech critics view the Oversight Board itself as a sideshow or a distraction.
"Donald Trump should have been permanently banned from Facebook a long time ago. What people need to understand now is that the Oversight Board, which has still left the door open on this issue, is not the cure for what ails us on social media," said Jim Steyer, CEO of Common Sense Media.
Meanwhile, people close to Trump believe he is more likely than ever to run for president again in 2024, but they view reinstatement of his Facebook account as crucial to his political comeback, Axios' Jonathan Swan reports.
3. IBM says it produced world's first 2-nanometer chips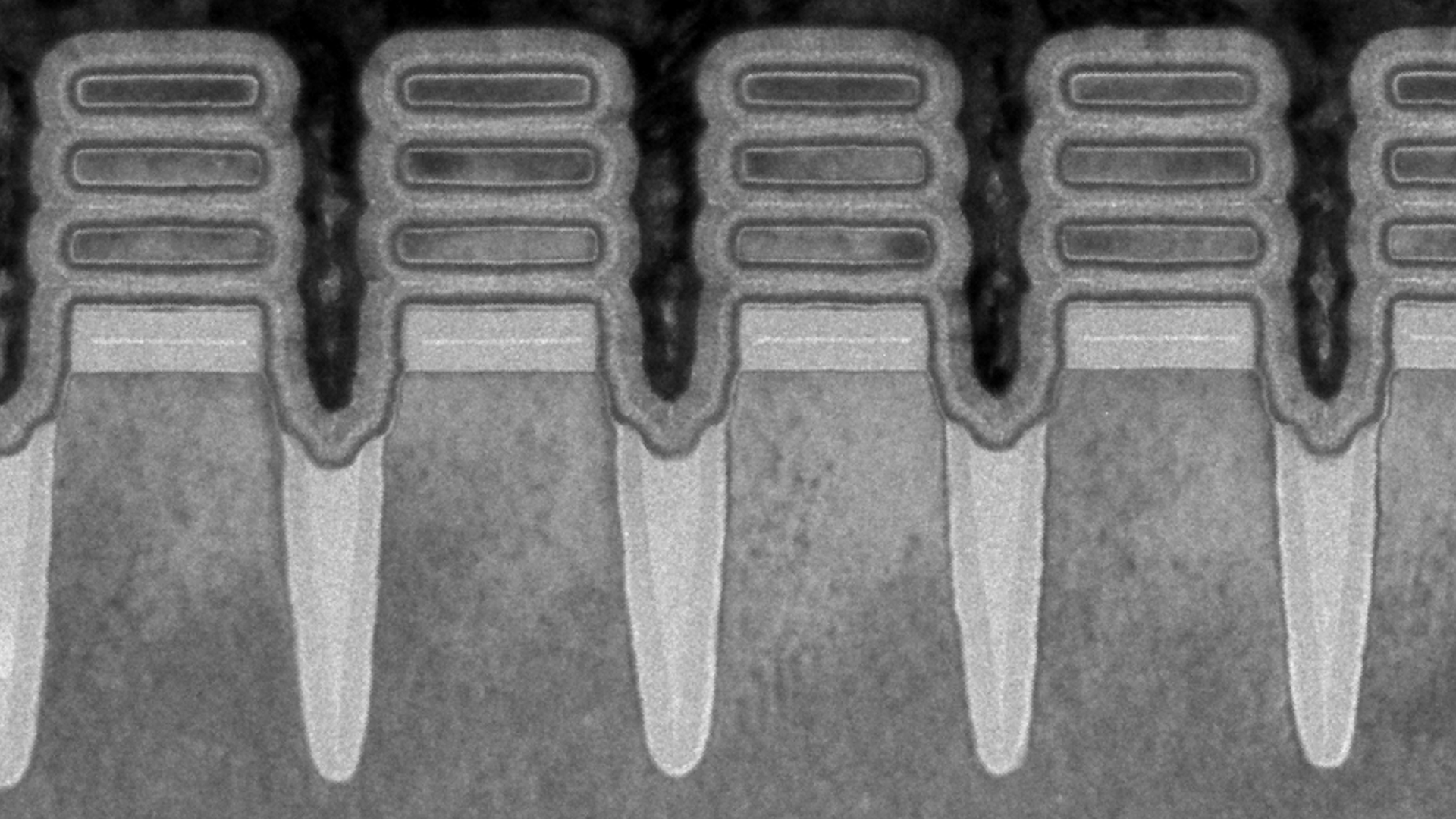 IBM announced today it has reached a milestone in semiconductor manufacturing, producing chips with wiring just two nanometers thick.
Why it matters: Chips with thinner wiring typically consume less power and boost performance, while also taking up less space, reducing cost. The IBM process is still a couple years from being ready for full-scale manufacturing.
With wiring this thin, IBM says it can fit 50 billion transistors into a chip the size of a human fingernail. Or put another way, two nanometers is smaller than the width of a single strand of human DNA.
IBM says that, compared to today's leading-edge chips with seven-nanometer wiring, the two-nanometer chips can improve performance by 45% using the same amount of power, or use 75% less energy while maintaining the same performance level.
The big picture: The advance also comes amid increased interest in boosting American chip manufacturing, which is seen as necessary for both national security and economic competitiveness.
A global chip shortage has further highlighted the benefits of the U.S. having its own domestic capacity.
Intel has recently recommitted to continuing in-house chipmaking and vowed to invest billions at chipmaking plants in Arizona, New Mexico and Israel.
Meanwhile: IBM CEO Arvind Krishna is also releasing a new policy agenda that includes support for the Endless Frontier Act, a bill that would change the approach of the National Science Foundation to focus on helping bridge the gap between academic research and commercial technology.
What's next: IBM says it will work with chipmakers who want to use its two-nanometer technology in their future manufacturing processes.
4. Two tales of tech hub jobs
Jobs are coming back more slowly in America's top tech centers than in other cities — but it's not the tech jobs that are lagging, according to a new analysis from the jobs site Indeed, Axios' Erica Pandey reports.
What's happening: Pandemic-era remote work is still keeping white-collar workers in tech hubs at home, and that's slowing down the recovery of local shops and restaurants in those communities.
The big picture: Scores of jobs in big cities' central business districts — from the bodegas serving morning coffee to the fast casual lunch spots to the nearby boutiques — depend on foot traffic from office workers. Remote work, and its staying power, could make many of those jobs disappear for good.
Details: Indeed looked at Austin, Texas; Baltimore; Boston; Raleigh, North Carolina; San Francisco; San Jose, California; Seattle; and Washington, D.C. — U.S. tech hubs, defined by Indeed as cities with populations over 1 million that have the highest percentage of technology job postings.
In these cities, retail and food service jobs have seen steeper drops than in other metro areas.
Retail job postings fell 16% in these cities between February 2019 and February 2021, compared with 0% in all other U.S. cities.
Food service jobs postings fell 36% in the tech centers in that same time period. In other metros, the drop was 17%.
What to watch: "It's too soon to say whether this is a permanent slowdown," says Jed Kolko, the report's author and Indeed's chief economist.
The lost retail and restaurant jobs could come back in new places, he says. "We might see a shift from traditional business districts to residential neighborhoods, if the downtown lunch becomes midday takeout."
5. Take note
On Tap
Clear, the company known for its in-airport security screening technology, is bringing together 100 family members from Florida and the New York Tri-State area who haven't seen each other during the pandemic for a reunion at New Jersey's MetLife stadium.
Trading Places
Document management firm FutureVault named former OpenText chief John Shackleton as its new CEO.
ICYMI
6. After you Login
You know what I thought you could use today? A really long palindrome (that is, a word or collection of words that reads the same backwards or forwards, like Tacocat).
You did it. You made it to the end. Good for you. Now, get to work.