It's great to be back in your inbox. Is it me or did you clean up a bit?
https://www.axios.com/newsletters/axios-login-df287f72-0b58-4b6b-94e7-97a4584514dd.html?chunk=0#story0
Rovio has IPO plans but still searching for elusive second hit
The problem with Rovio going public isn't that the Finnish game maker is best known for its years-old hit, Angry Birds. The problem is that it is only known for the Angry Birds franchise.
The company has proven itself adept at making the most of the hit game, to be sure, spawning years of sequels, merchandise galore, and even a blockbuster movie. The Angry Birds Movie, along with strong game sales, allowed revenue to nearly double last quarter, according to Rovio's earnings report Tuesday.
Yes, but: For a company that has touted itself as the next Disney, Rovio has failed to produce a second hit, let alone the steady string of successes needed to build a true entertainment powerhouse. Despite that, Bloomberg reports that the company wants to go public as soon as next month, raising as much as $400 million at a $2 billion valuation.
My thought bubble: Would-be investors would be wise to study a bit of company history. The company had released dozens of games before its first hit, the original Angry Birds, and nearly went out of business. More recently, the company had to retrench after its growth stalled and in 2015 the company was forced to make massive job cuts as its business came back to earth.
https://www.axios.com/newsletters/axios-login-df287f72-0b58-4b6b-94e7-97a4584514dd.html?chunk=1#story1
Uber investor makes new claims against Benchmark
The already tense standoff among Uber investors is getting even uglier.
What's happening: In a letter late Tuesday, seen by Axios, Shervin Pishevar made new claims against fellow Uber investor Benchmark Partners, which is suing former Uber CEO Travis Kalanick for alleged fraud.
Pishevar accuses Benchmark of trying to force Arianna Huffington off of Uber's board, among other new allegations. He also reiterates his earlier critique of Benchmark's actions, saying they are hurting the company's efforts to land a new CEO.
Dan Primack and I have more here, including the full letter.
Meanwhile: Bloomberg reports Uber is trying to move ahead with efforts to land new investors and hire a CEO, though all is contingent upon resolving things with Benchmark.
https://www.axios.com/newsletters/axios-login-df287f72-0b58-4b6b-94e7-97a4584514dd.html?chunk=2#story2
Texts show Kalanick and Levandowski united by ambition
No good legal dispute these days is complete without a good string of private text messages between the key players. On Friday, after several complaints from Waymo, Uber finally submitted to the court scores of pages of messages between Kalanick and Anthony Levandowski, the former Uber and Alphabet employee at the center of the dispute.
Remember: After Levandowski left Waymo in early 2016, he started his own self-driving truck company, which Uber acquired several months later. Waymo says the whole thing was a plot to steal and use Waymo's trade secrets.
Takeaway: The exchanges provide a glimpse into the relationship between the two men, who seemed to bond over their ambition to "[t]ake over the world...[o]ne robot at a time," as well as their big worries at the time: Completing their secret acquisition and staying ahead of competitors.
Our resident Uber expert, Kia, has more here.
https://www.axios.com/newsletters/axios-login-df287f72-0b58-4b6b-94e7-97a4584514dd.html?chunk=3#story3
Doctors question app for crowdsourcing a patient's diagnosis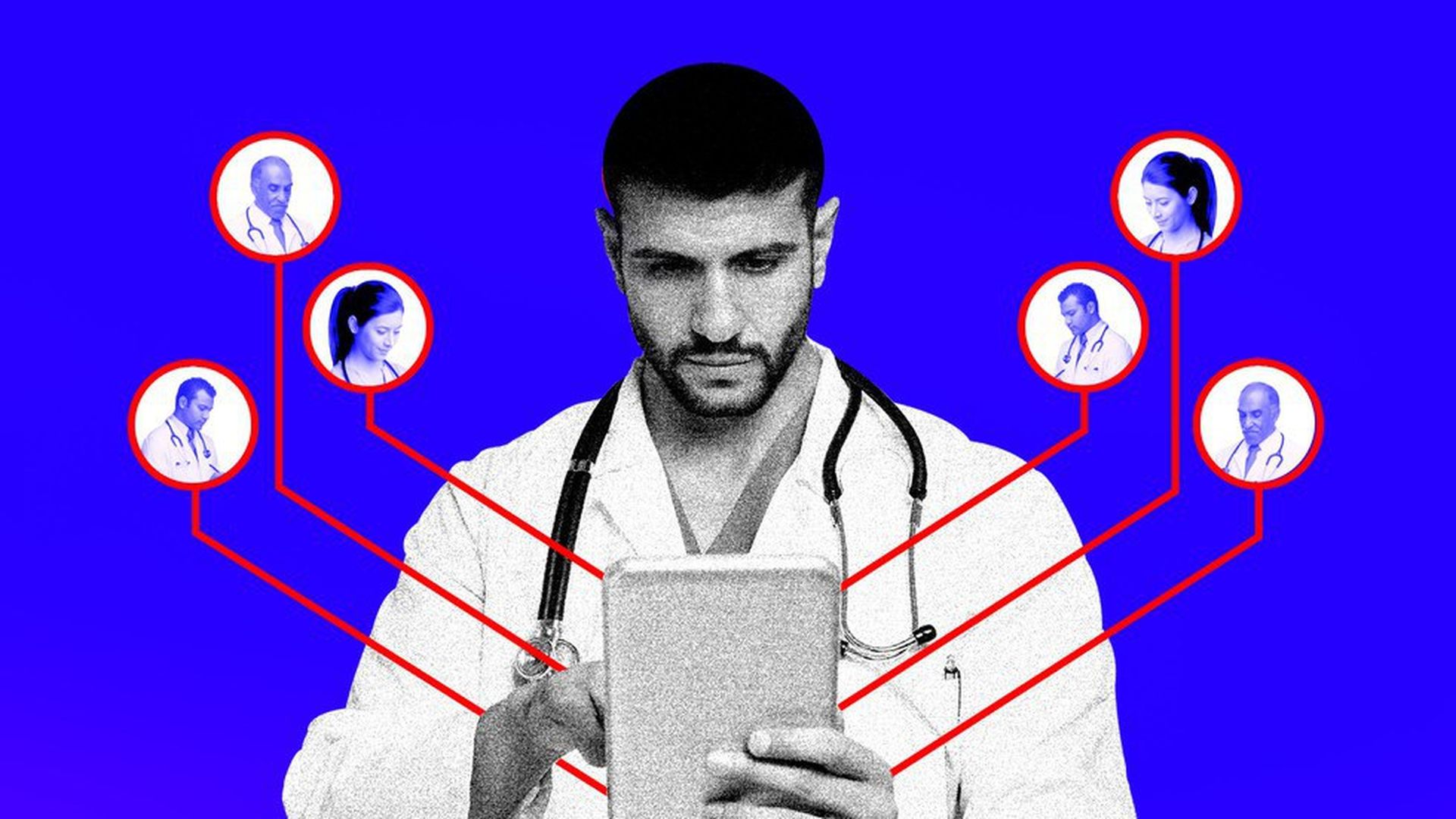 What if a doctor could use an app to crowdsource the advice of specialists from around the country to double-check a patient's diagnosis? A group called the Human Diagnosis Project is getting a lot of attention for its initiative to help doctors do that in underserved areas — an initiative that got the backing of the American Medical Association last week.
You can read more about the project elsewhere (here's a good writeup from Scientific American), but we wanted to check in with doctors to see how useful they thought the new technology would be. Turns out they had a few doubts.
David Nather has more here.
https://www.axios.com/newsletters/axios-login-df287f72-0b58-4b6b-94e7-97a4584514dd.html?chunk=4#story4
Dell and IBM chiefs remain on Trump councils
On a day where more executives exited President's Trump's American Manufacturing Council, the heads of Dell and IBM yesterday showed no signs of leaving their advisory roles.
In a statement, Dell (the company, not CEO Michael Dell) said "While we wouldn't comment on any council member's personal decision, there's no change in Dell engaging with the Trump administration and governments around the world to share our perspective on policy issues that affect our company, customers and employees."
IBM declined to comment on CEO Ginni Rometty's continued presence on Trump's Strategic and Policy Forum.
On the other hand: Hewlett-Packard CEO Meg Whitman wasn't afraid to take on the president, praising Merck CEO Ken Frazier for leaving the manufacturing council. "I'm thankful we have business leaders such as Ken to remind America of its better angels," Whitman wrote on LinkedIn. "Americans expect their political leaders to denounce white supremacists by name. Hate must not be given refuge in America."
https://www.axios.com/newsletters/axios-login-df287f72-0b58-4b6b-94e7-97a4584514dd.html?chunk=5#story5
https://www.axios.com/newsletters/axios-login-df287f72-0b58-4b6b-94e7-97a4584514dd.html?chunk=6#story6
After you Login