https://www.axios.com/newsletters/axios-login-dbe8aac3-1ea4-41c0-8243-2e41156d99e9.html?chunk=0#story0
Amazon's HQ2 attracts lots of interest (and a few detractors)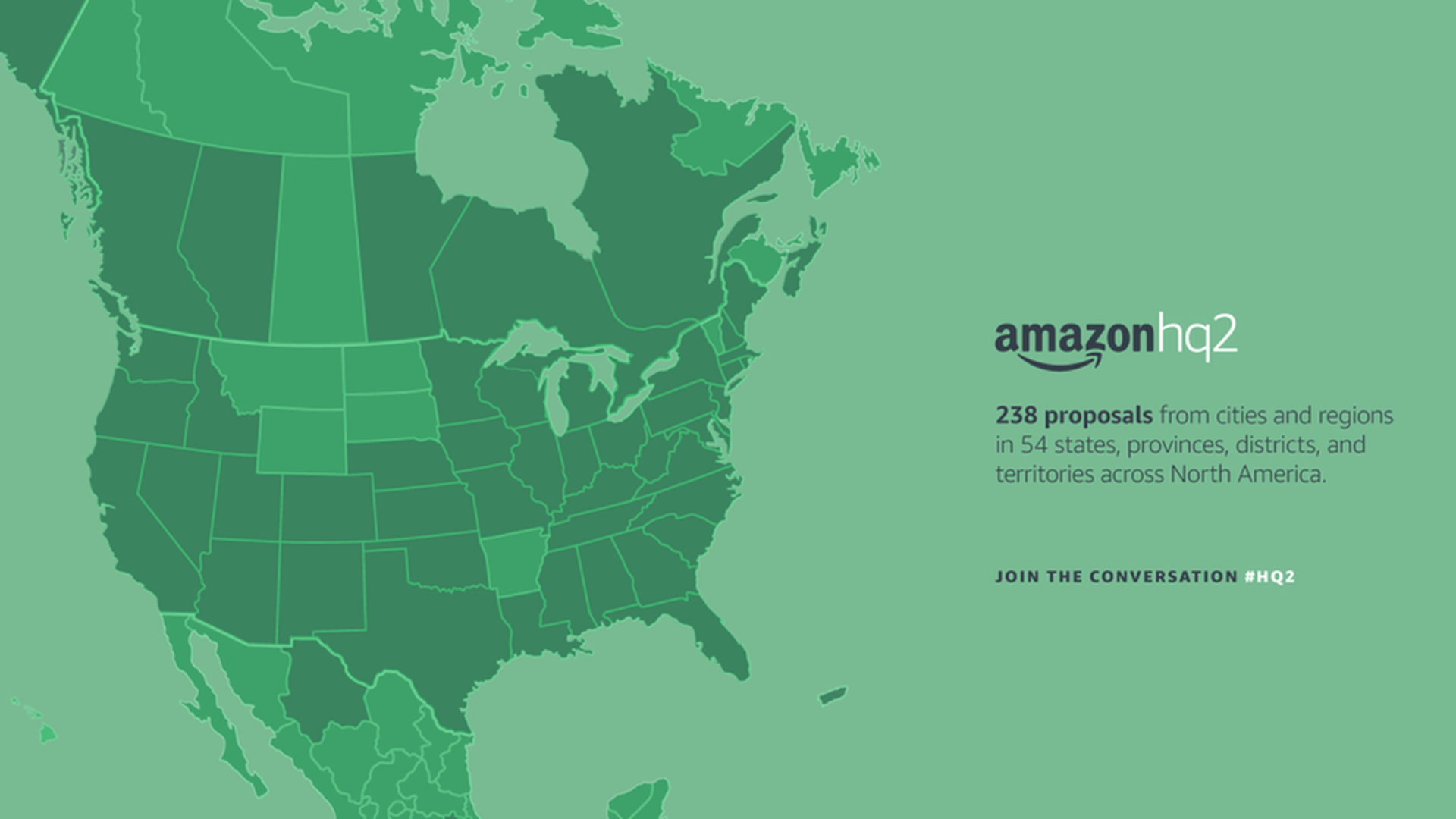 Amazon revealed Monday that it's strategy of making municipalities bid against each other to be the site of its second headquarters led to 238 formal proposals.
The big deal: It's of course a huge draw, with Amazon pledging to bring up to 50,000 jobs and $5 billion in investment to what it has said will be a co-equal with Seattle, its current headquarters. But, as we've pointed out, there are downsides too.
Who's in: Cities and regions in 54 states, territories and Canadian provinces threw their hat in the ring. Even a city in Puerto Rico submitted a bid, despite its remote location and current lack of power, among other challenges.
Who's out: Little Rock, Arkansas, decided to pull out of the race, taking out a full page ad to outline its rationale. And there were seven states — Montana, Wyoming, North and South Dakota, Arkansas, Vermont and Hawaii — that had no cities bid on the new HQ. Good luck with that, Alaska.
https://www.axios.com/newsletters/axios-login-dbe8aac3-1ea4-41c0-8243-2e41156d99e9.html?chunk=1#story1
Trump deals another blow to H-1B visa holders
The Trump administration is making it more difficult for employment-based visa holders to extend their status in the U.S., Axios' Kim Hart reports. It's another blow to companies (particularly large technology firms) that rely on H-1B visas to hire high-skilled workers from other countries.
What's happening: Currently, immigration officers reviewing visa extension applications defer to prior eligibility decisions for that visa — which means if a person was found to be eligible for an initial work visa, they would usually be considered eligible for an extension of that visa.
But in a memo released late Monday, U.S. Citizenship and Immigration Services rescinded that policy and instructed its officers to apply the same level of scrutiny to both initial petitions and extension requests, consistent with policies "that protect the interests of U.S. workers."
The upshot: With new policy guidance, foreign workers applying for visa extensions will face more scrutiny. The administration is making it clear that federal immigration officers can and should ask more questions to make sure only the best applicants are deemed eligible for work visas. It's part of the administration's broader efforts to crack down on H-1B and other company-sponsored visas that, it believes, are prone to abuse and take good-paying jobs away from Americans.
https://www.axios.com/newsletters/axios-login-dbe8aac3-1ea4-41c0-8243-2e41156d99e9.html?chunk=2#story2
Carriers offer deals on the iPhone Xs they won't have in stock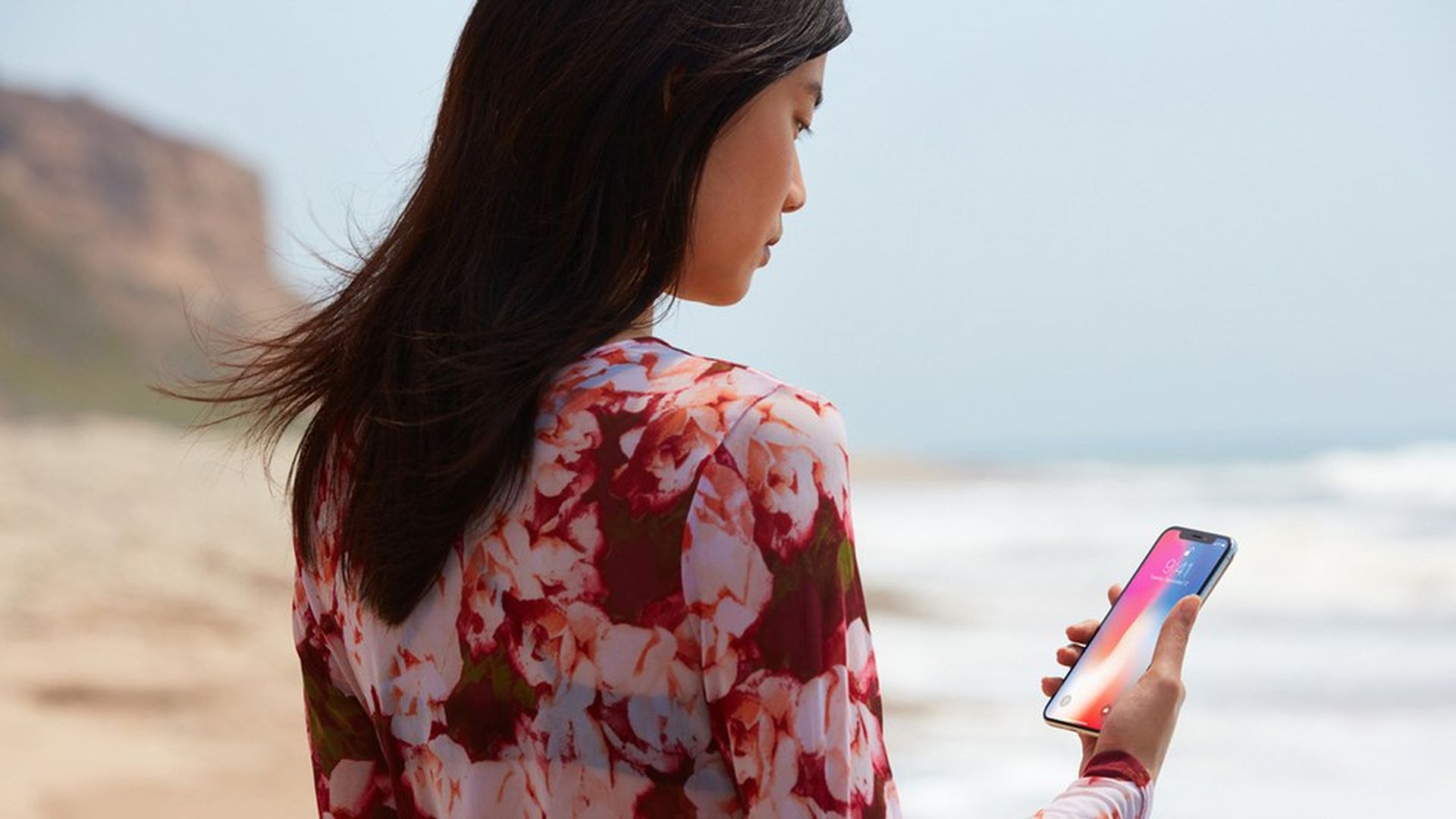 Sprint was the first carrier out of the gate with a special deal for the iPhone X, announcing Monday that it would offer $350 off the Apple flagship for those who trade-in a paid-off recent smartphone. Verizon and T-Mobile quickly announced their own deals, promising $300 in trade-in credit.
Yes, but: None, of course, are promising the most important thing — that you will actually be able to get your hands on one of the phones when pre-orders start on Friday. Supplies are expected to be incredibly tight and demand quite strong, even despite the hefty price tag. If you really want one, your best bet is probably staying up late Thursday night and ordering it online.
The bottom line: These carrier deals are about nabbing the most high-end of customers — not selling phones. The iPhone X will sell itself without any special offers.
Look deeper: Here's our video of a hands-on view of the iPhone X from its debut.
https://www.axios.com/newsletters/axios-login-dbe8aac3-1ea4-41c0-8243-2e41156d99e9.html?chunk=3#story3
Tech companies pledge to use AI responsibly
The Information Technology Industry Council — a D.C.-based group representing the likes of IBM, Microsoft, Google, Amazon, Facebook and Apple — is releasing a set of ethical principles today on how artificial intelligence systems should be developed.
The tech industry is trying to get ahead of growing anxieties about the societal impact of AI technologies and this is an acknowledgement on companies' part that their data-hungry products are causing sweeping changes in the way we work and live.
Why it matters: The companies hope by pledging to handle their power responsibly they can stave off government regulation.
Why now: ITI president Dean Garfield told Kim that the industry has learned painful lessons by staying on the sidelines of past debates about technology-driven societal shifts. "Sometimes our instinct is to just put our heads down and do our work, to develop, design and innovate," he said. "But there's a recognition that our ability to innovate is going to be affected by how society perceives it."
The principles include:
Ensure the responsible design and deployment of AI systems, including taking "steps to avoid the reasonably predictable misuse of this technology by committing to ethics by design."
Promote the responsible use of data and test for potentially harmful bias in the deployment of AI systems.
Commit to mitigating bias, inequity and other potential harms in automated decision-making systems.
Agree to develop a "reasonable accountability framework" to address concerns about liability issues created when autonomous decision-making replaces decisions made by humans.
Other efforts: Last week, Intel laid out its own public policy principles for AI, including setting aside R&D funds for testing the technologies and creating new human employment opportunities as AI changes the way people work. The biggest tech companies (as well as smaller AI firms) started the Partnership on AI, a non-profit aimed at developing industry best practices.
https://www.axios.com/newsletters/axios-login-dbe8aac3-1ea4-41c0-8243-2e41156d99e9.html?chunk=4#story4
Former HTC executives reunite for new design consultancy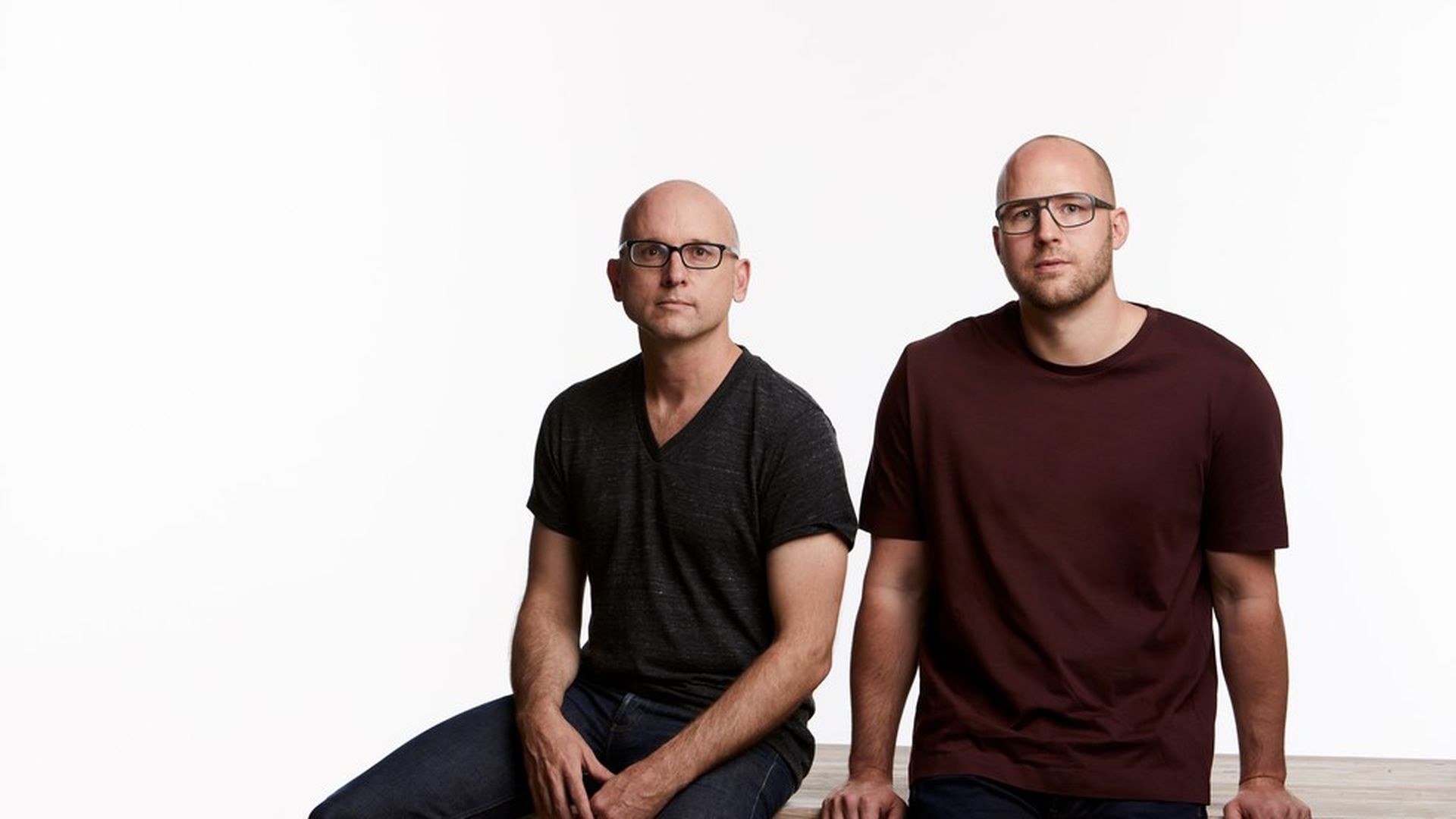 Scott Croyle and Daniel Hundt have both spent many recent years in the smartphone space, but the pair now say they are getting back to their roots, setting up Attic, a San Francisco-based design shop.
Background: Croyle and Hundt both worked together at design consultancy One & Co. before HTC bought it in 2008. Hundt remained at HTC, while Croyle spent the last couple years at NextBit, a smartphone startup whose pieces were scooped up by Razer. They both left their companies about a month ago.
The early plans: The combination of design chops and operational skills will help Attic stand out, Croyle told Login. "Yes we are going to have some pretty things," Croyle said. But, he added, they don't have their head in the clouds. "You know what? We actually know how to use design."
The fine print: The pair doesn't have any outside funding, but does have some early customers (though all are in stealth mode, according to Croyle.)
https://www.axios.com/newsletters/axios-login-dbe8aac3-1ea4-41c0-8243-2e41156d99e9.html?chunk=5#story5
Storage startup Omni gets into the "sharing economy"
There are many "sharing economy" startups that talk about sharing items, but are really just new means for leasing something. However, one on-demand storage company called Omni wants to fulfill its pledge and let users of the service actually, you know, share something.
The news: Axios' Kia Kokalitcheva reports that Omni, which recently let customers borrow items from each other for free, will now let its customers rent or lend out items in its storage for a fee.
Bigger picture: Omni is finally pushing the "sharing economy" button it's had in mind since the company's founding three years ago. Though it's made a good business out of just storing items, "we expect [the two revenue streams] to grow in lockstep with each other," Omni co-founder and CEO Tom McLeod tells Axios.
The details:
Omni pitches itself as "additional closet space" for items customers want to keep and access, yet don't need on a regular basis — like power tools and camping gear.
The startup, which operates in most of the Bay Area, takes 50% of the earnings, but it handles everything including dropping off and picking up the rented items, collecting payments, and even providing insurance up to $2,000.
Items stored by Omni are used 38 days per year on average, so plenty of opportunity to rent them out the rest of the time. It says it currently stores more than 100,000 items.
60% of the users requesting items through Omni's free borrowing feature don't have items of their own in storage — something the company says shows the high demand for this type of service.
https://www.axios.com/newsletters/axios-login-dbe8aac3-1ea4-41c0-8243-2e41156d99e9.html?chunk=6#story6
Take note
On tap: The FCC holds its October open meeting on Tuesday, where chairman Ajit Pai is sure to face more questions about Trump's comments about challenging NBC broadcast licenses...Palo Alto Networks is holding Federal Ignite 2017, a conference focused on helping public sector agencies address security threats...AT&T and AMD report earnings.
Trading places: Lyft has hired Katie Dill, head of experience design at Airbnb and a former creative director at frog, as VP of design...Robert Scoble has resigned from the VR/AR consultancy he founded amid sexual harassment and assault allegations.
ICYMI: Microsoft said it will drop a lawsuit against the federal government after the Justice Department agreed to limit its use of "gag orders" that prevent cloud providers from notifying customers when the government has accessed their information...Bitcoin, which split into Bitcoin and Bitcoin Cash back in August, is on the precipice of another split, Motherboard writes...Amazon is shutting down Amazon Wine, though reds and whites will still be available from its Amazon Fresh, Prime Now and Whole Foods units...The Wall Street Journal reports that WeWork will buy Lord and Taylor's flagship store in New York City for $850 million to be its headquarters.
https://www.axios.com/newsletters/axios-login-dbe8aac3-1ea4-41c0-8243-2e41156d99e9.html?chunk=7#story7