Hello from Helsinki, where I am in town for the Slush conference that kicks off tomorrow. More from Finland in a bit, but there is a lot of news stateside to get to first.
https://www.axios.com/newsletters/axios-login-d9b288f8-4e33-446d-85f3-32542ad32518.html?chunk=0#story0
Supreme Court will decide the fate of your digital privacy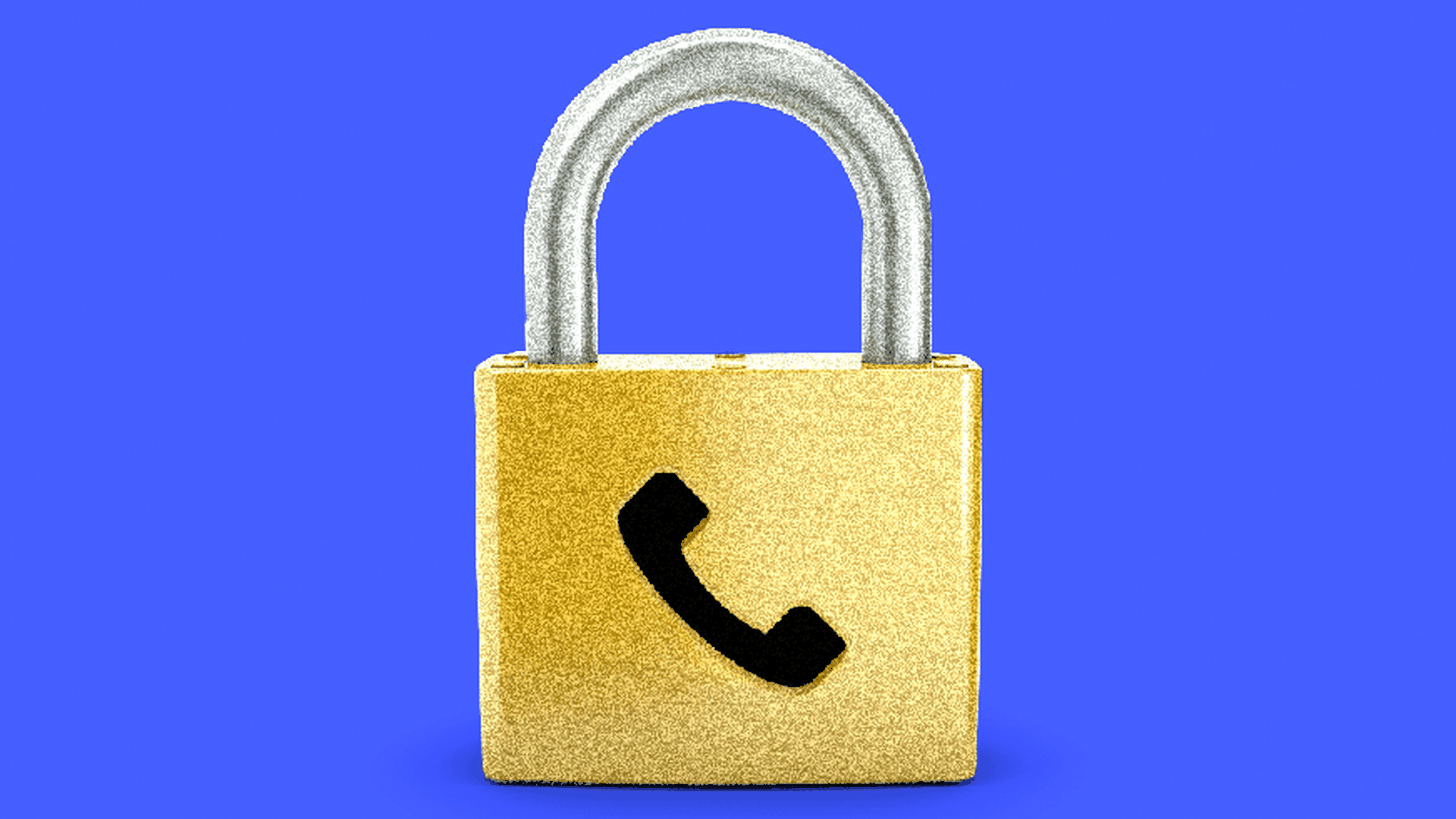 Your phone knows your every move. Does that mean the police should, too?
That's the question before the nation's highest court today. The future of digital privacy is up for grabs today at the Supreme Court, as the justices hear arguments in a landmark case about whether police can track the location of a cellphone without a warrant. Axios' Sam Baker took a look at the case and its implications.
The big picture: The Supreme Court has ruled in the past that you don't have a "reasonable expectation of privacy" for data you voluntarily turn over to a third party.
In the '70s, it said police could use a pen register — a device that records all numbers called from a particular telephone line — to log the numbers a suspect dialed from his landline phone, because he knew he was routing those calls through the phone company. A similar case allowed warrantless searches of bank records.
But here in 2017, almost everything we do involves transmitting data to a third party. As the ACLU put it in a brief to the high court, every day, millions of Americans disclose "their search queries to Google, their GPS coordinates and location history to Apple, Google, and Waze, their intimate photos to Apple or Flickr, and their medical queries to WebMD."
The Justice Department's case is simple: Cell-tower records are just like the bank records and pen registers of the '70s.
Users don't own their cell-tower records; cellphone companies do.
And everyone who uses a cell phone knows about cell towers.
So, cell-tower location records are a clean example of data turned over to a third party, and therefore aren't entitled to any expectation of privacy.
But the tech industry disagrees. More than a dozen big tech companies — including Apple, Microsoft, Facebook, Google, Twitter and Snap, as well as Verizon — filed a brief that doesn't take a side in the dispute over these particular phone records, but argues that the court's "analog" precedents shouldn't govern modern technology.
Go deeper: Read Sam's full story here.
https://www.axios.com/newsletters/axios-login-d9b288f8-4e33-446d-85f3-32542ad32518.html?chunk=1#story1
Snapchat tries on a new look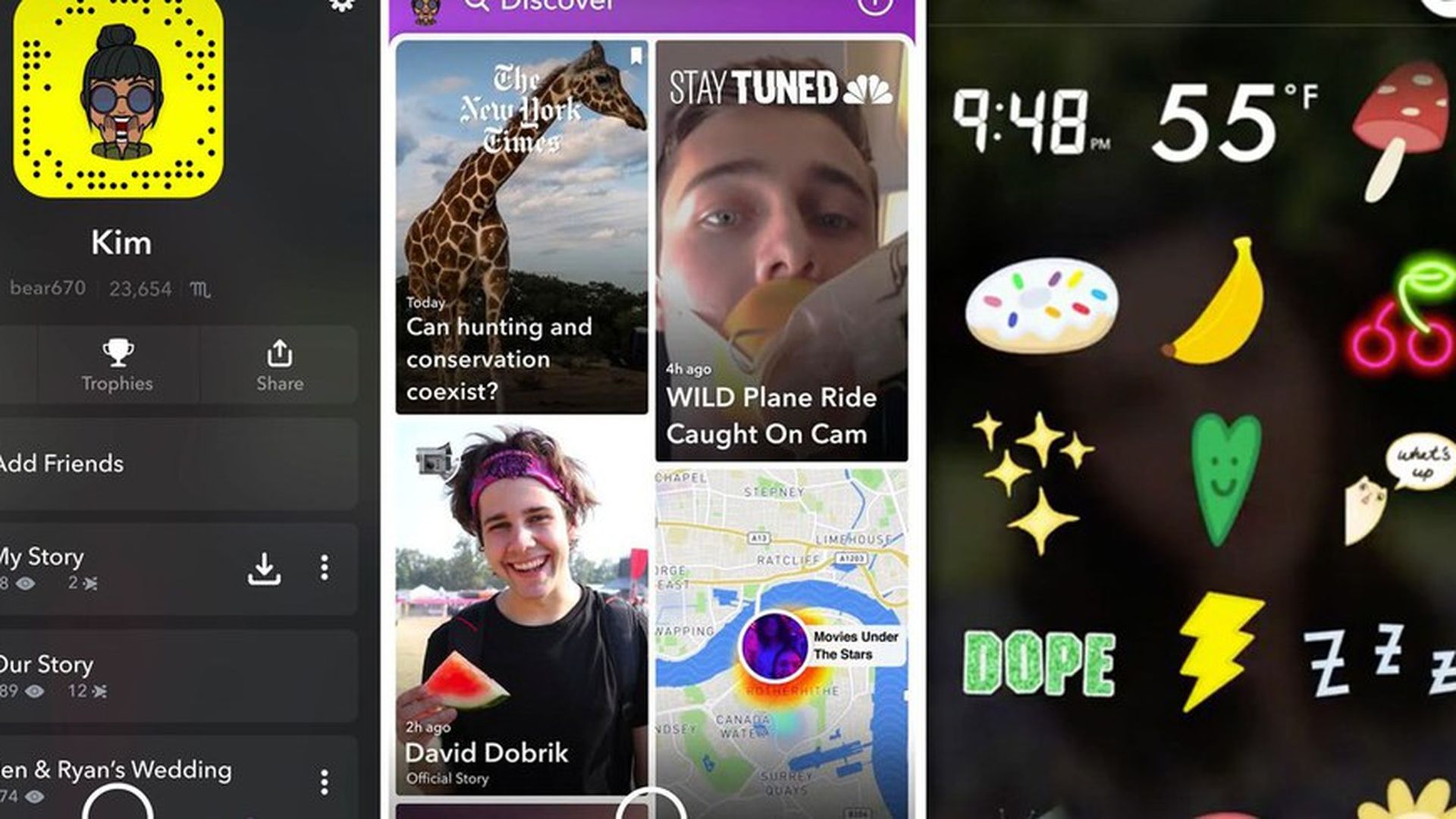 Snap is ready with a promised redesign to make its core Snapchat service easier to navigate, especially for new users. The move is part of Snapchat's effort to combat slowing user growth.
What's happening now: CEO Evan Spiegel wrote in an op-ed for Axios that the refresh is "an important step forward."
"The personalized newsfeed revolutionized the way people share and consume content. But let's be honest: this came at a huge cost to facts, our minds and the entire media industry," Spiegel wrote.
In her post, Axios' Sara Fischer says the redesign puts heavy emphasis on human curation and moderation of content. The update, which will be made available to a small percentage of users later this week and to all users in the coming weeks, was designed entirely in-house, Snap said.
The big question: Will it be enough?
https://www.axios.com/newsletters/axios-login-d9b288f8-4e33-446d-85f3-32542ad32518.html?chunk=2#story2
From Angry Birds to hooking kids on physics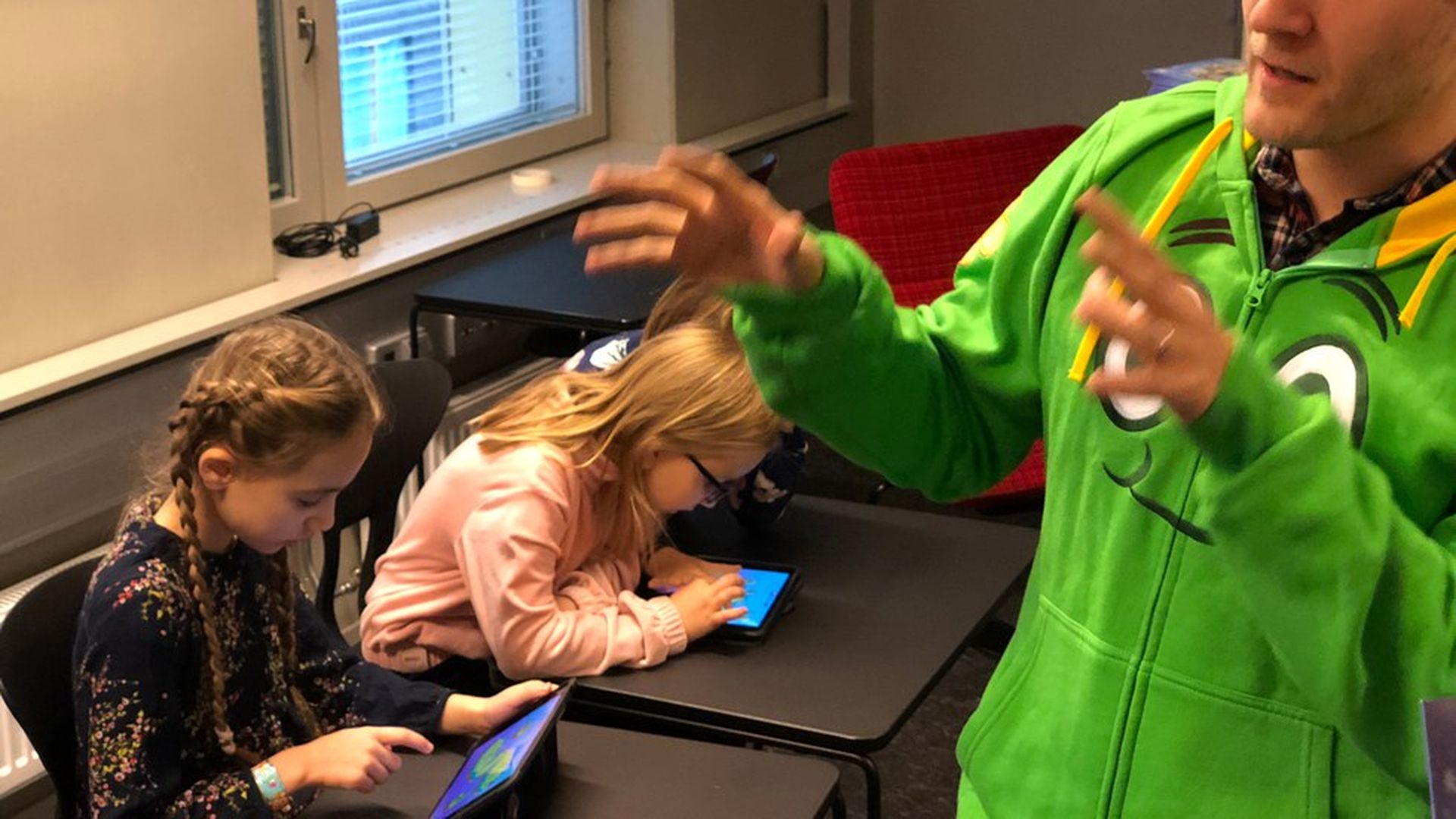 A Finnish startup is aiming to get young kids as interested in the elements of the periodic table as they are about their favorite Pokémon characters. The key, according to Lightneer, is making chemistry and physics more approaching and emotional.
The details: The company's first game, Big Bang Legends, imbues each of the 118 elements with their own personalities. It's the brainchild of a bunch of ex-Rovio executives, including former marketing chief Peter Vesterbacka and creative director Lauri Konttori.
Konttori said that when he was in school he was a bad student, with little interest in the concepts of math and science. It's students like himself that Konttori and his colleagues hope to reach.
What I saw: At a school in Helsinki on Wednesday, I watched a class of second graders get their first hands-on time with the game. After 15 minutes, Konttori had proved his point as he asked students to name their favorite characters. Several students raised their hand, shouting out names like helium, hydrogen and barium. Even more telling, several students were ignoring him entirely, instead asking to just keep playing.
What's happening next: Lightneer wants to take its characters from Big Bang Legends and create a chemistry app where they can be combined to create molecules – all-new characters. Eventually they hope to take on an even larger segment of the $3 billion global education market. However, with just 20 people, the company's going to have to take things one subject at a time.
Other programs: Education is a big focus of the Finnish tech scene in general.
At the same elementary school I toured Tuesday, a group of third graders were testing out a program called Mightifier, which aims to teach kids emotional skills by offering positive feedback to their peers.
"If we have anxious and bullied children, they end up losing hope," says Mightifier's Kirsi Haapamäki. "That is probably the worst thing we can allow to happen as a society"
Another Finnish startup, Fun Academy, is hosting a pop-up Kindergarten outside of Slush. A program it is showing there is one that uses virtual astronaut training to teach concepts like scientific thinking and the value of physical activity and healthy nutrition.
Programming note: I'll have much more from Finland as Slush starts tomorrow, including a look at how Finland's tech economy has tried to reinvent itself in the wake of a vastly changed and much smaller Nokia.
https://www.axios.com/newsletters/axios-login-d9b288f8-4e33-446d-85f3-32542ad32518.html?chunk=3#story3
Facebook says it deletes most terror content before it's flagged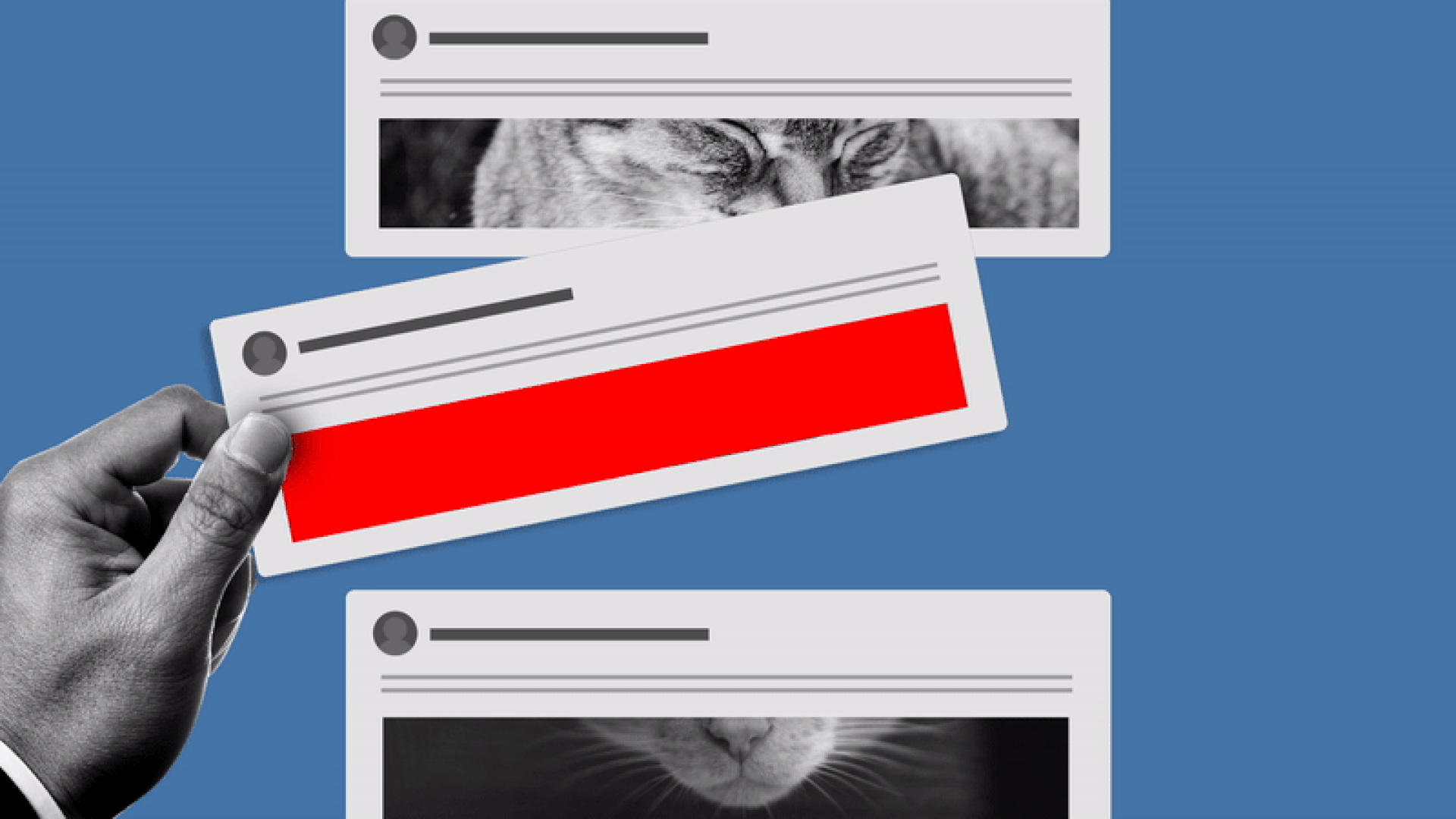 Facebook, under pressure to show itself taking responsibility for the content posted to its service, says it is getting pretty good at removing terror-related content even before such things are reported by users.
The social network says nearly all ISIS and Al Qaeda-related terror content is removed through machine learning before anyone flags it, and most copies of that content (83%) is removed within an hour of being uploaded.
Sara and Erica Pandey have more here.
Our thought bubble: In one week Facebook has put out updates on three of its most controversial topics: ad policies, extremist content and suicide. The announcements come the week after the Thanksgiving holiday, when advertisers typically ramp up spending for the holidays. YouTube's recent removal of thousands of ads next to adjacent content shows how important it is to address issues that affect brand safety before advertisers boycott the platform over incidents that become public and make headlines.
https://www.axios.com/newsletters/axios-login-d9b288f8-4e33-446d-85f3-32542ad32518.html?chunk=4#story4
Uber's tactics complicate their case in Waymo suit
The legal battle between Waymo and Uber took a surreal turn yesterday as a former Uber employee claimed in court that the company had a team dedicated to stealing others' trade secrets, Axios' Kia Kokalitcheva reports. This came after the presiding judge postponed the trial just days before its scheduled start because new evidence was brought to light by the Justice Department, evidence Uber allegedly hid from Waymo and the court.
The bigger picture: This is only the latest twist in the high-profile Silicon Valley court drama, which has seen plenty of fireworks. Even those who have endured Uber's many controversies over the years have been blown away by some of the revelations in court.
Even the judge has lost his patience with Uber, making it tougher for the company to make the case it isn't trying to hide something. That said, it's Waymo that is trying to close the courtroom for significant parts of the trial in order to hide its own inner workings — a reminder that there is much that Silicon Valley companies would rather keep to themselves.
https://www.axios.com/newsletters/axios-login-d9b288f8-4e33-446d-85f3-32542ad32518.html?chunk=5#story5
https://www.axios.com/newsletters/axios-login-d9b288f8-4e33-446d-85f3-32542ad32518.html?chunk=6#story6
After you Login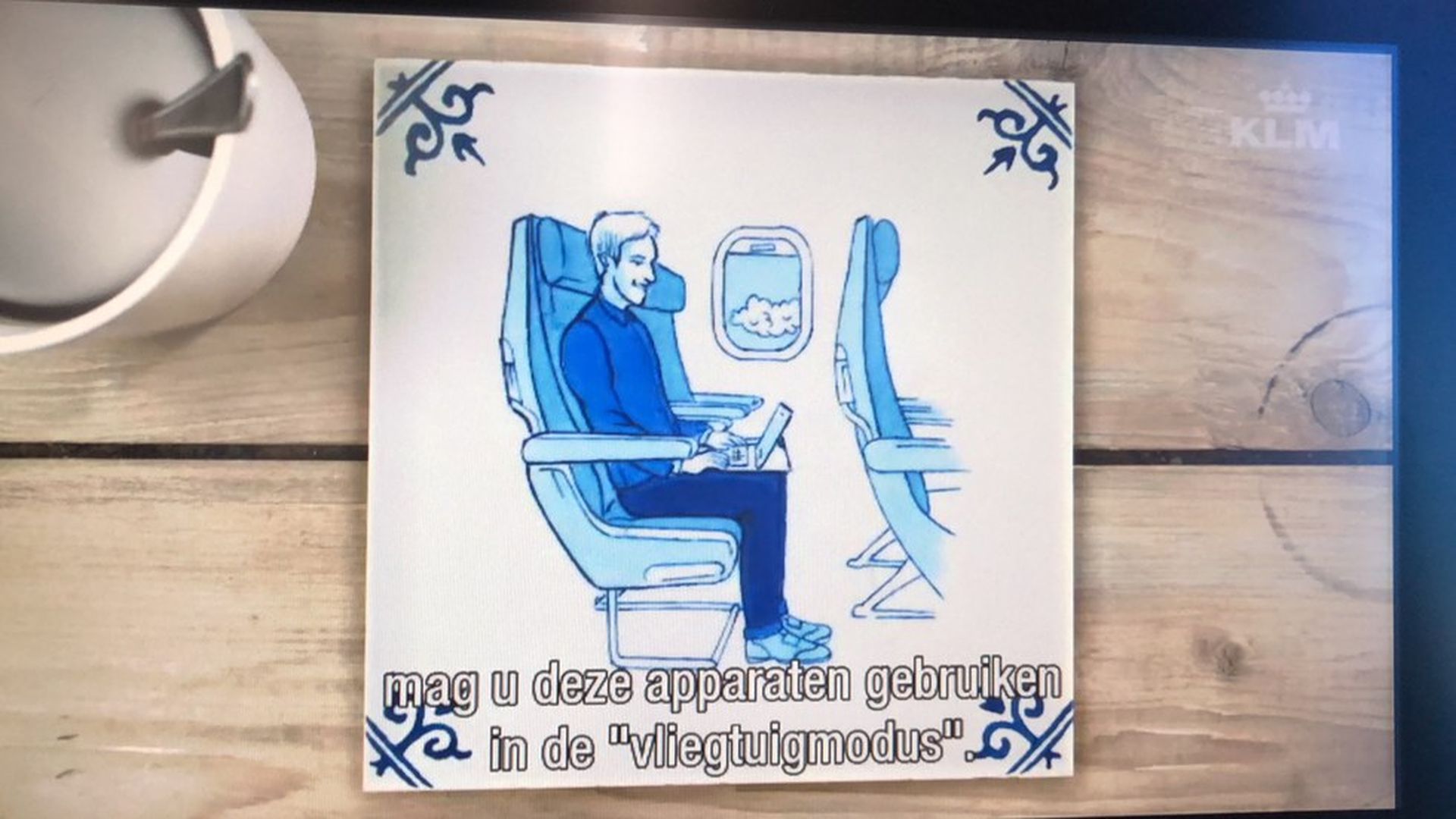 The safety video from KLM (which I saw on my recent flight) is the most Dutch thing ever, with instructions taking places as an animation on top of a Delft tile.